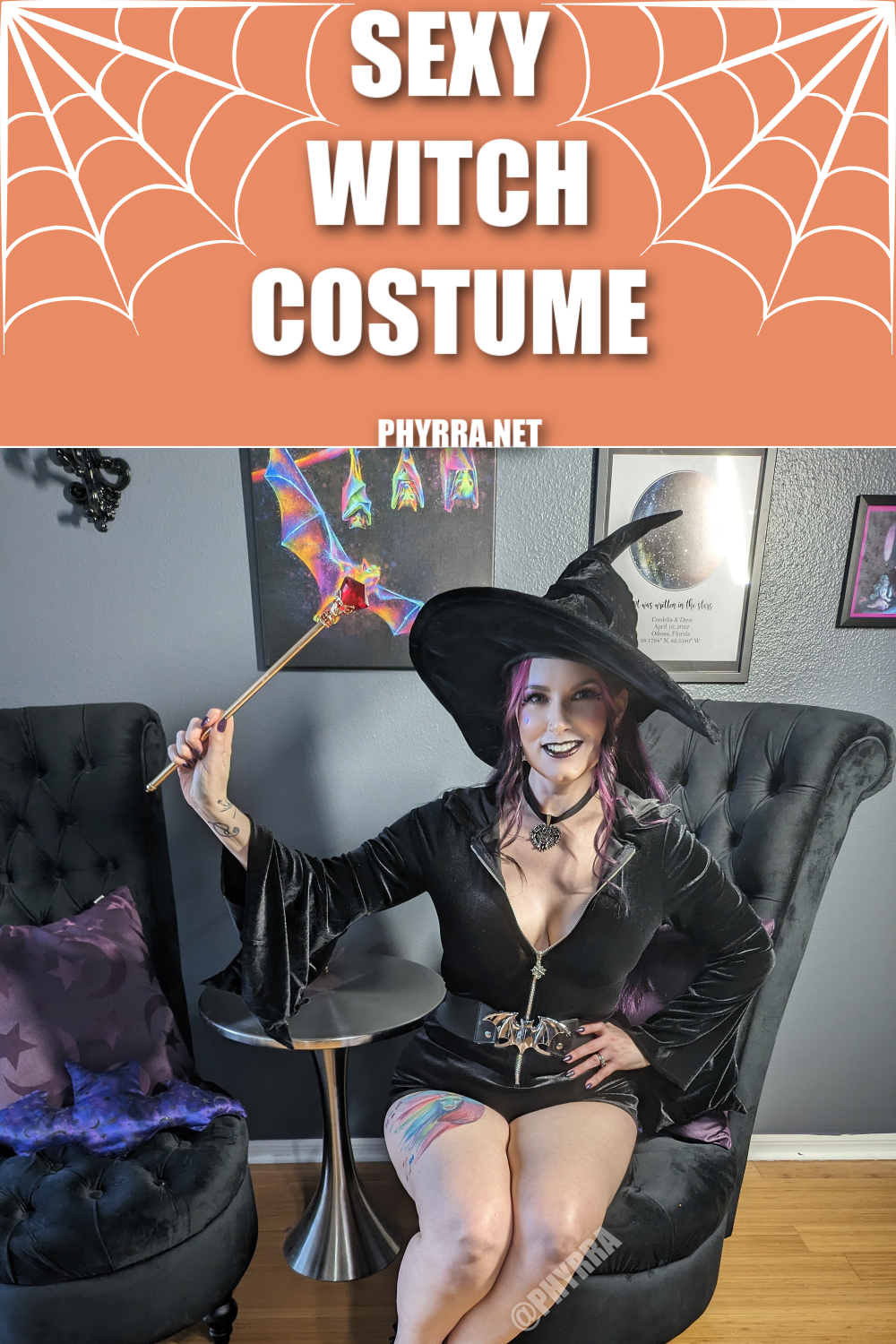 Hello, beautiful creatures! Today I'm sharing my sexy witch costume with you. Thanks so much to Hot Topic for sending me the romper and hat. As I'm still recovering from major surgery, I wanted to make sure I had a comfortable, affordable, sexy witch costume to wear this year and the Cosmic Aura Black Spiderweb Bell Sleeve Velvet Romper from Hot Topic is perfect for this!
Today only (August 30, 2023) save 30% at Hot Topic with the code HT30!
A Personal Note
I'm recovering from a double mastectomy and breast reconstruction surgery to prevent breast cancer. My doctors and therapist felt it was better to do this now, while I am healthy and able to recover quickly, than to wait until it had turned into cancer. I agree. The best piece of advice I can give you about recovering from surgery is to do all the exercises the doctors give you, walk as much as you can, drink plenty of fluids, and eat a low inflammation or anti-inflammatory diet.
Sexy Witch Costume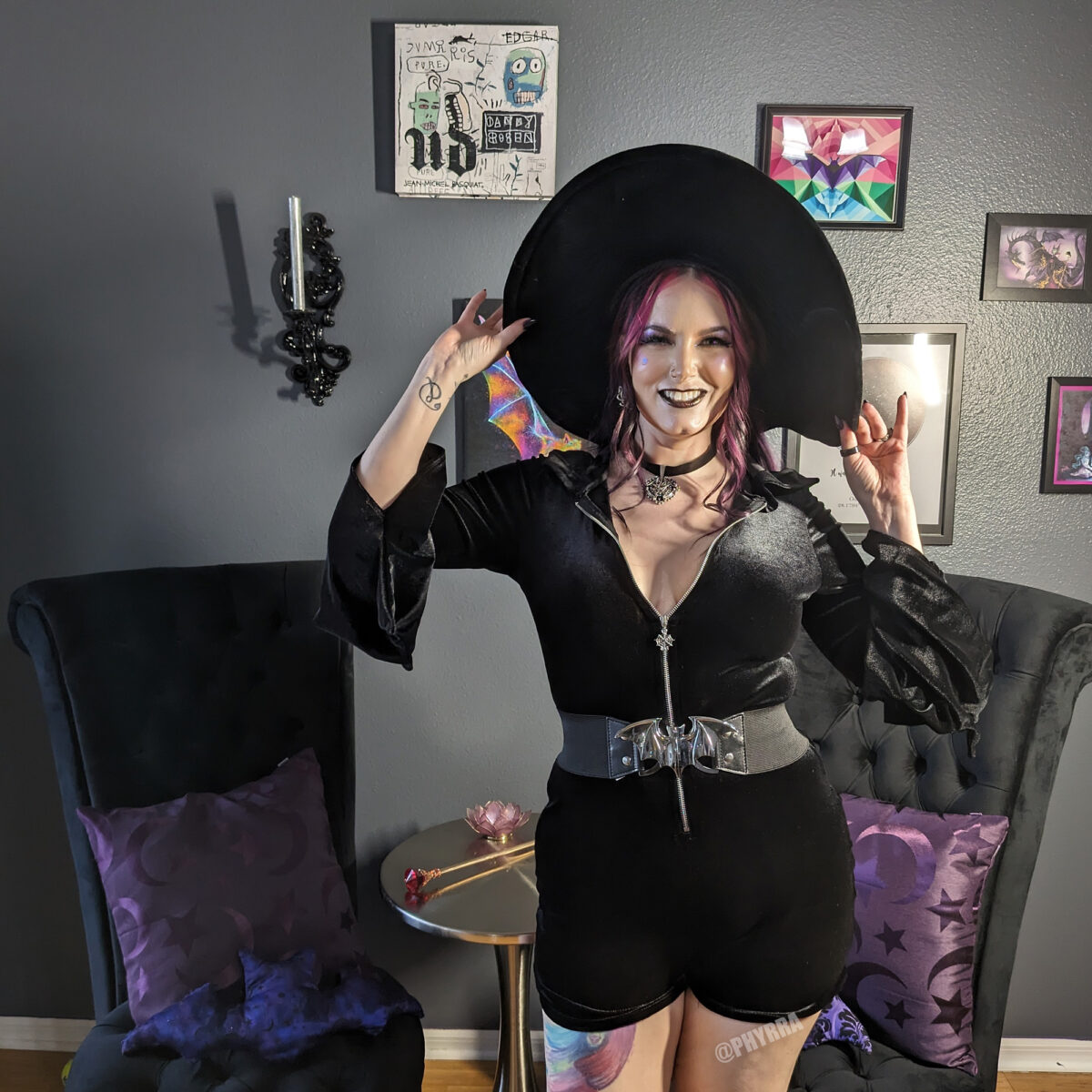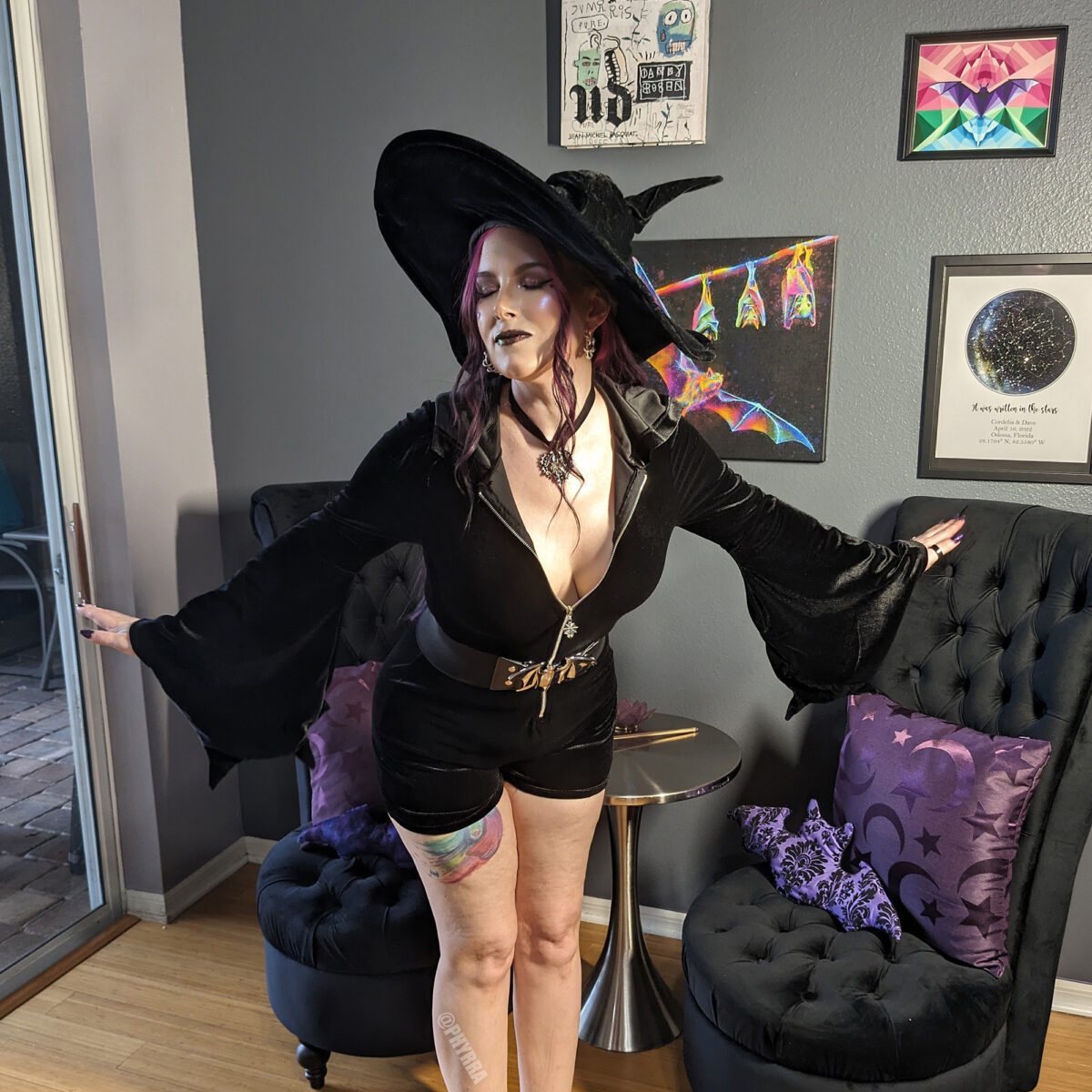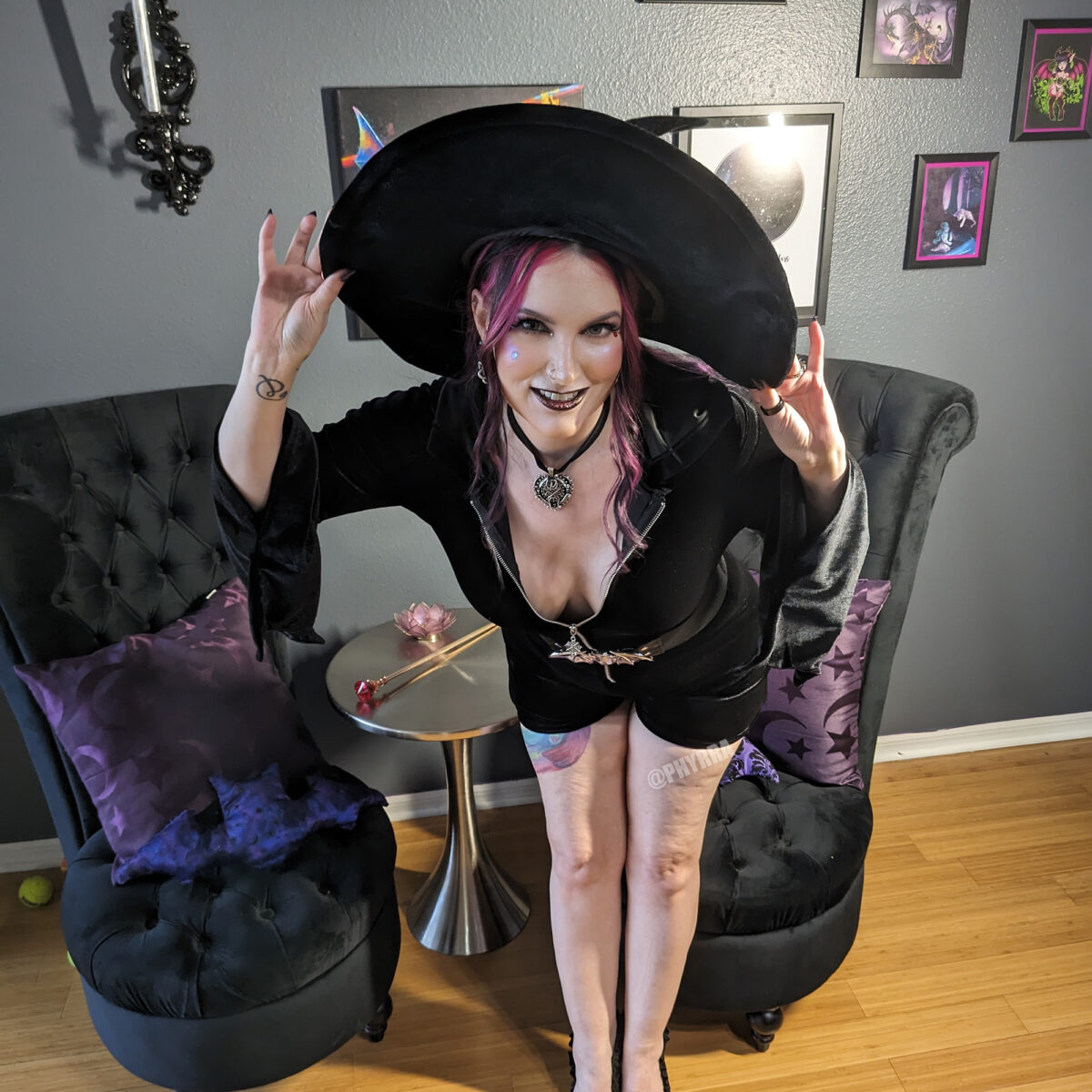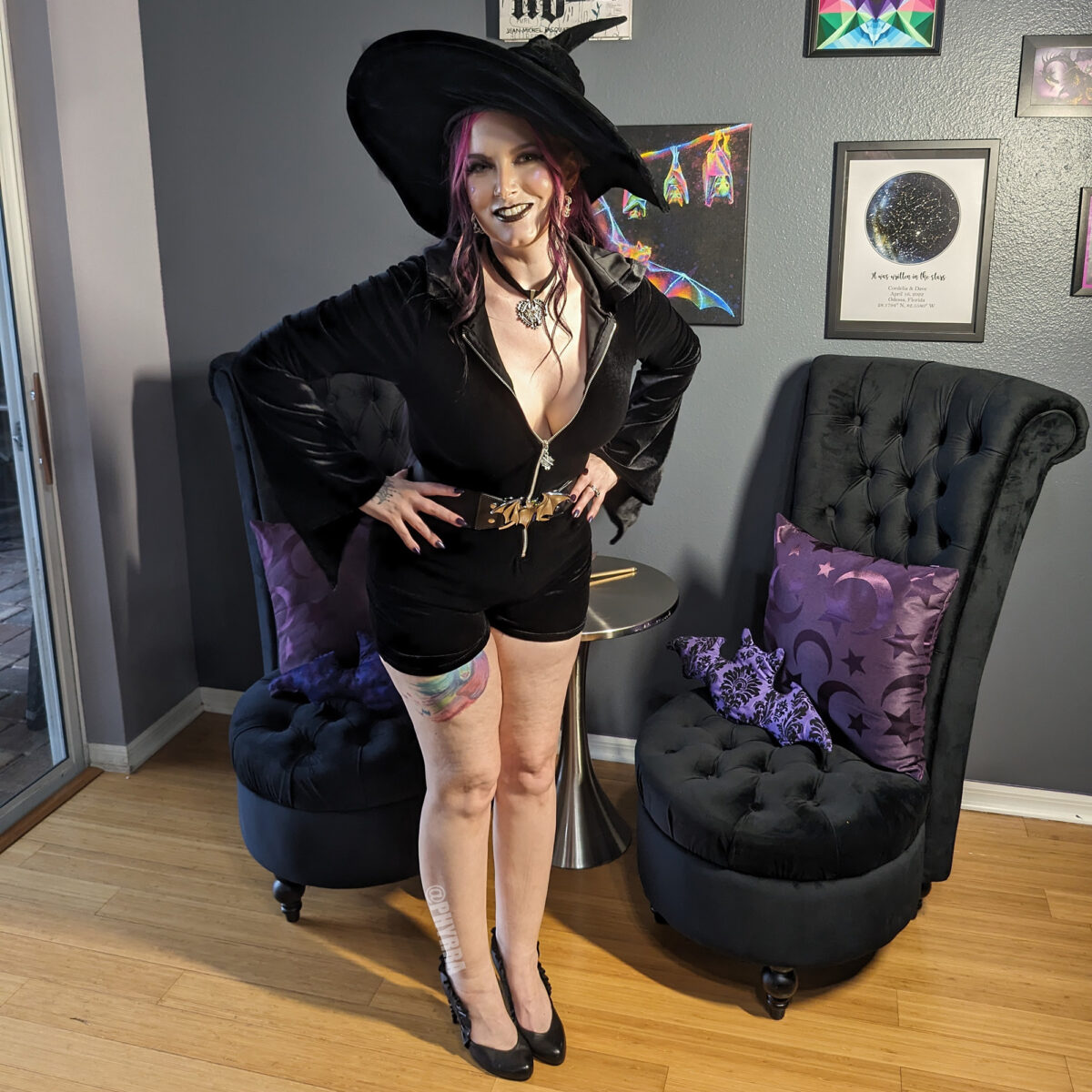 Outfit Details
*denotes PR sample from Hot Topic.
Final Thoughts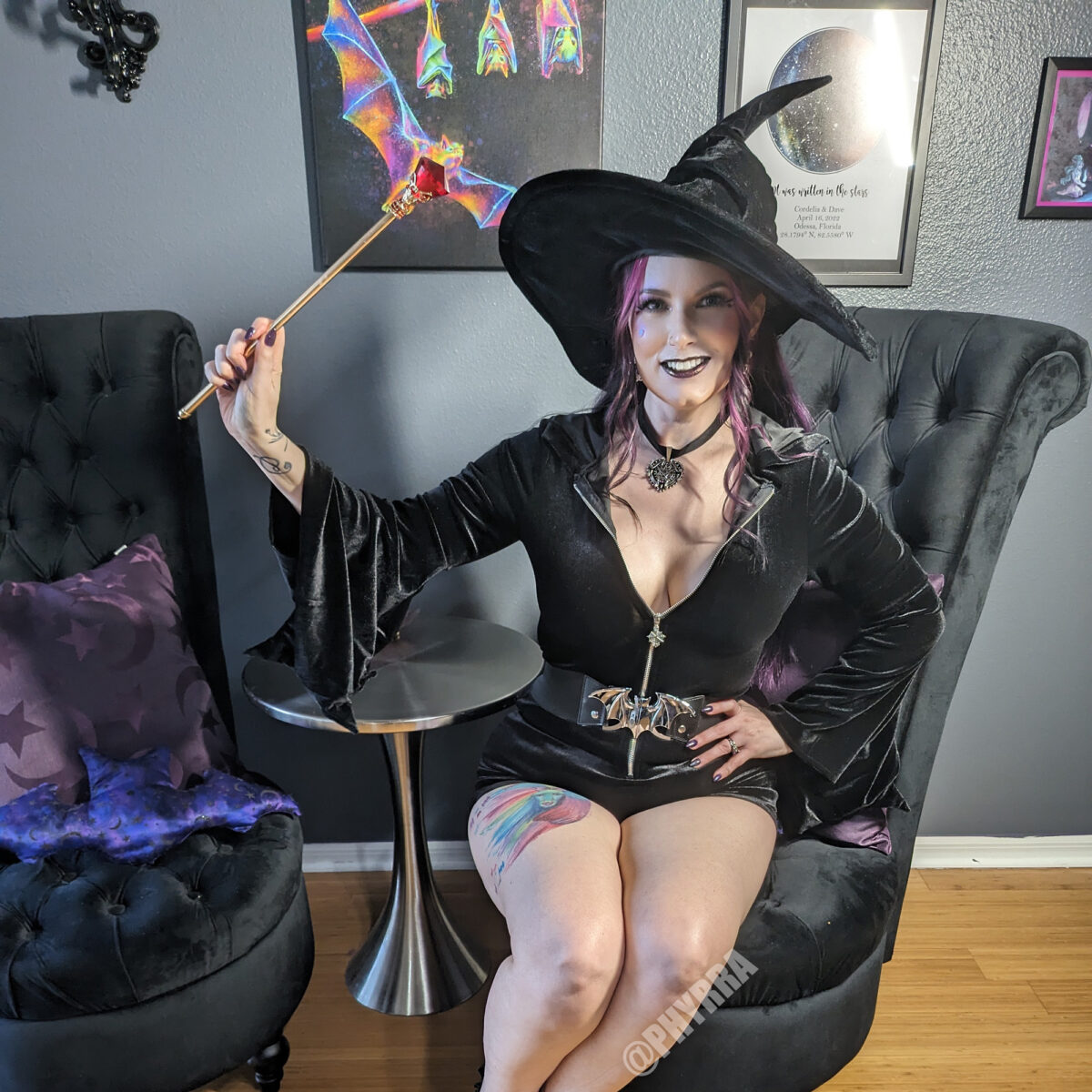 The biggest thing that I love about the Cosmic Aura Black Spiderweb Bell-Sleeve Velvet Romper is that it's made from 95% cotton, 5% spandex, and breathable! It's incredibly comfortable to wear. The bell-sleeves are web shaped and the zipper pull detail is a spiderweb. It does come with an attached witchy coven style hood. I'm wearing a size Small for reference.
The Black Velvet Witch Hat is very comfortable and bendy! I love it for photos because it's fun to play with. You could absolutely skip the Witch Hat and just rely on the attached hood.
There are so many wand options out there, especially more elaborate ones on Etsy. I used one I already had in my costume stash. Same with my belt and necklace.
What are you planning to be for Halloween? It's never too soon to plan costumes for Halloween parties!
One Last Thing
Do you prefer blogs to YouTube? I love both! Google is doing its best to kill off little blogs like mine. If you want bloggers to survive to inspire, swatch, and help you save money, please comment and share our content! Best of all, that's free for you to do!
Halloween Costume Ideas and Inspiration
Many of these also include a makeup tutorial!