Hello, beautiful creatures! Today I'm sharing my mermaid skeleton costume with you, or as I like to call it, undead but delicious! I bought this costume a few years ago from Leg Avenue, and for some reason, I had it in two different sizes, so Dave and I wore versions of this on Halloween for our last Halloween party. I'm wearing an S/M, and he's in an M/L.
Mermaid Skeleton Makeup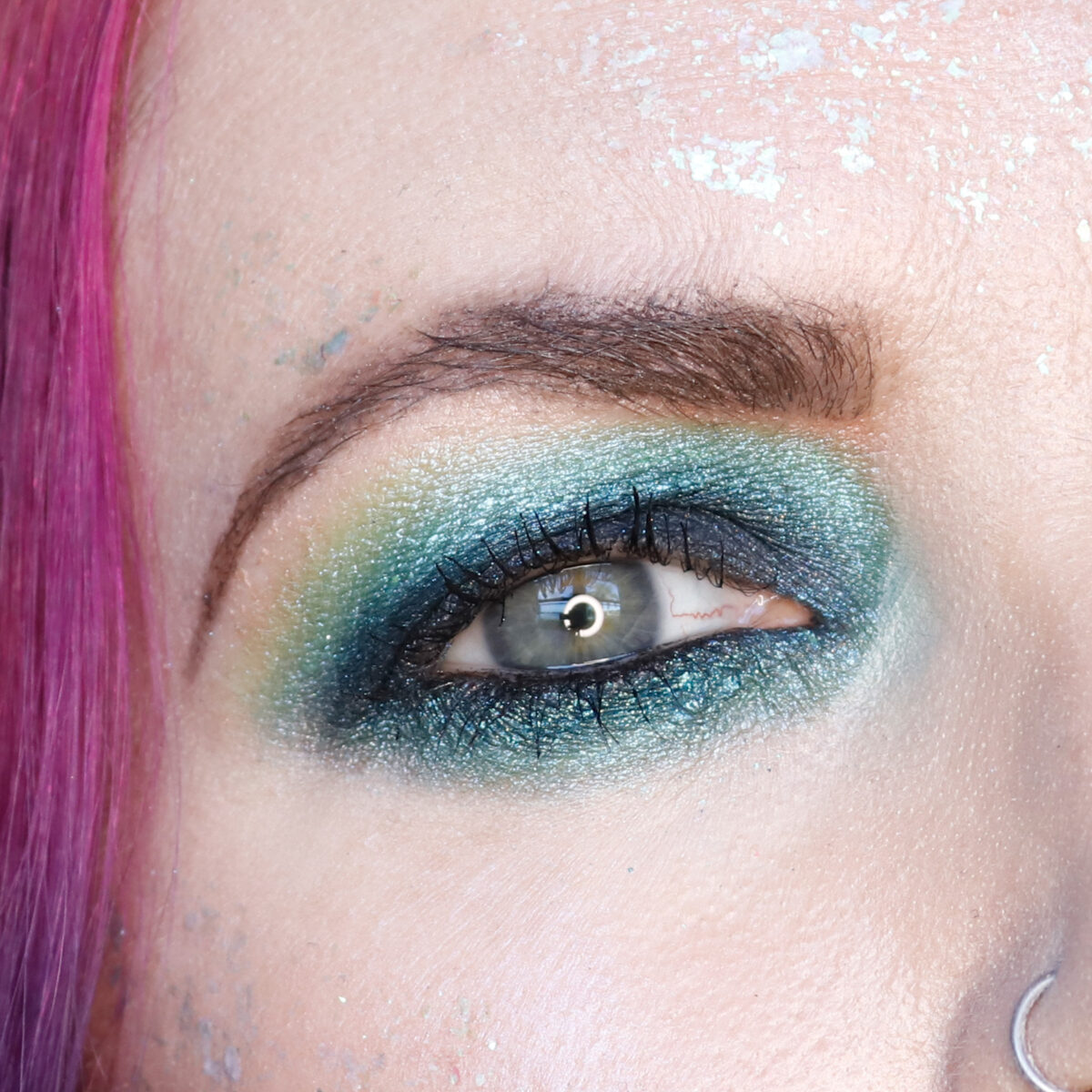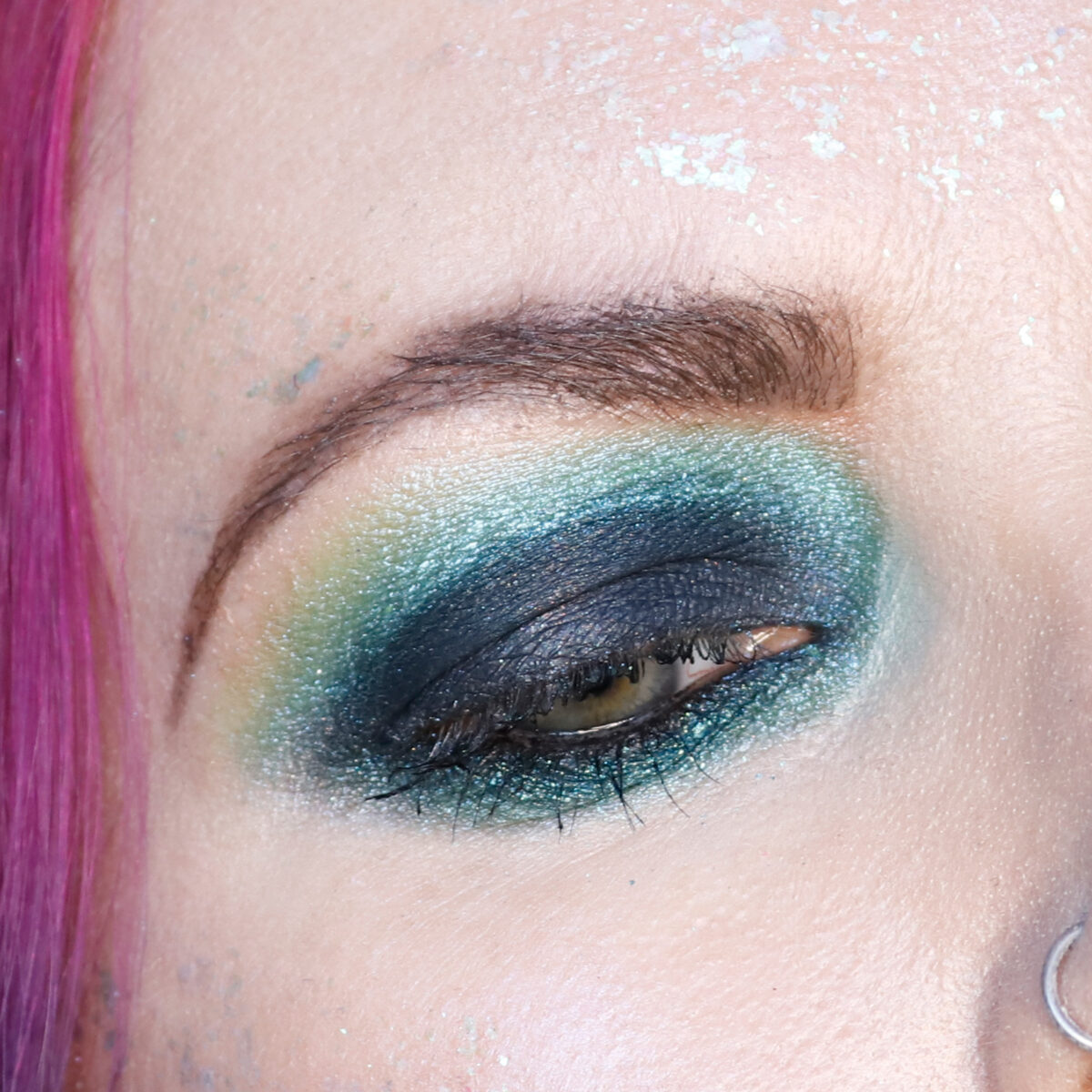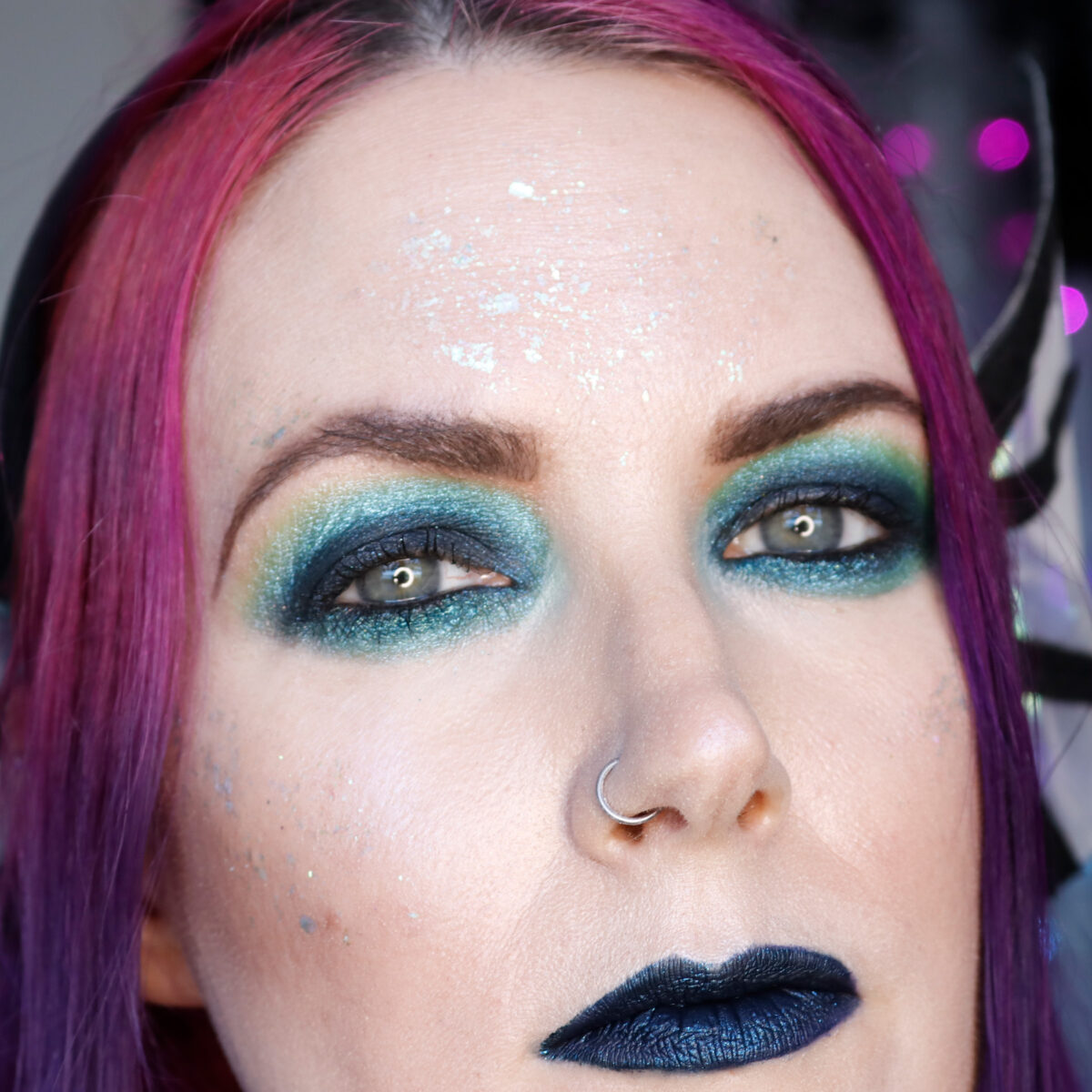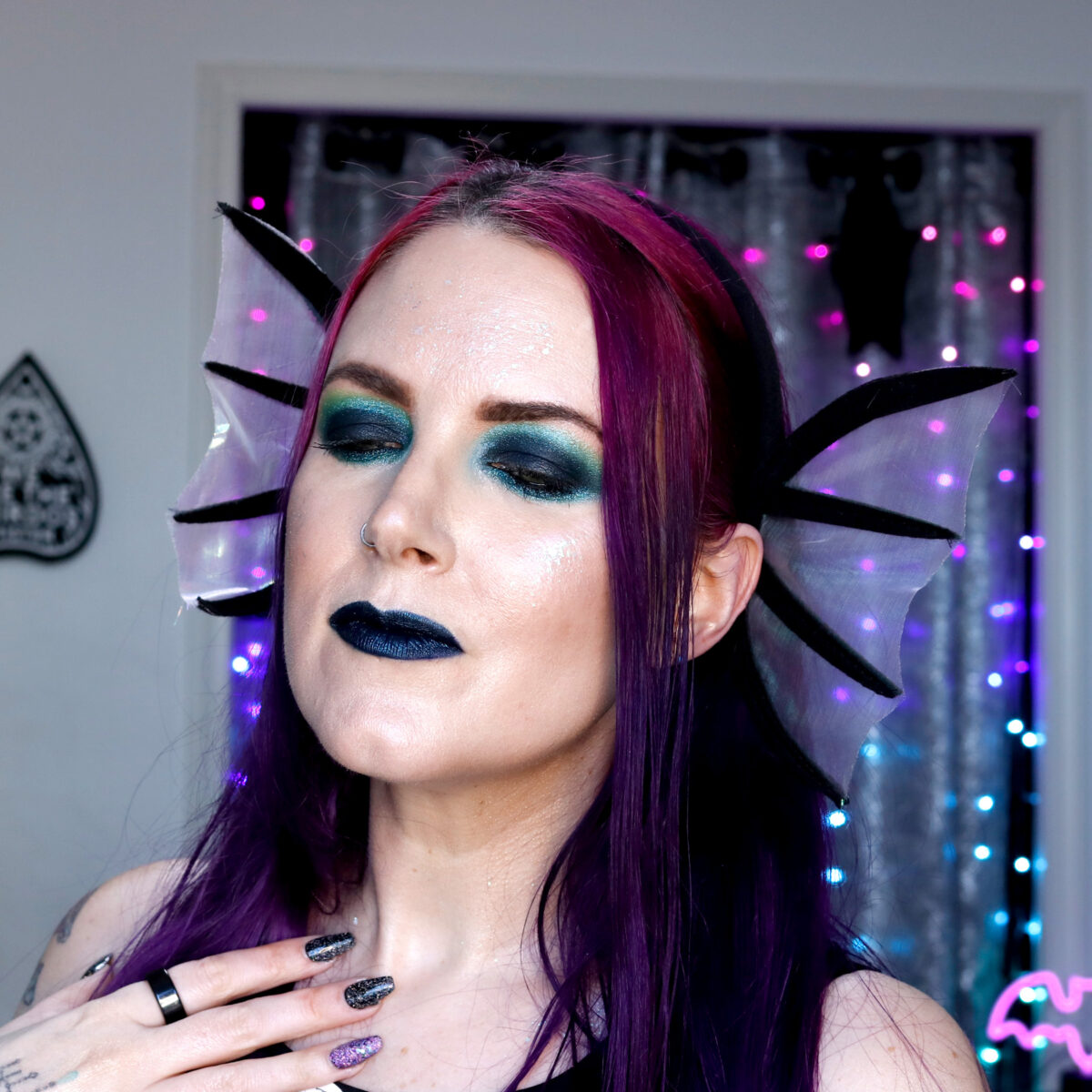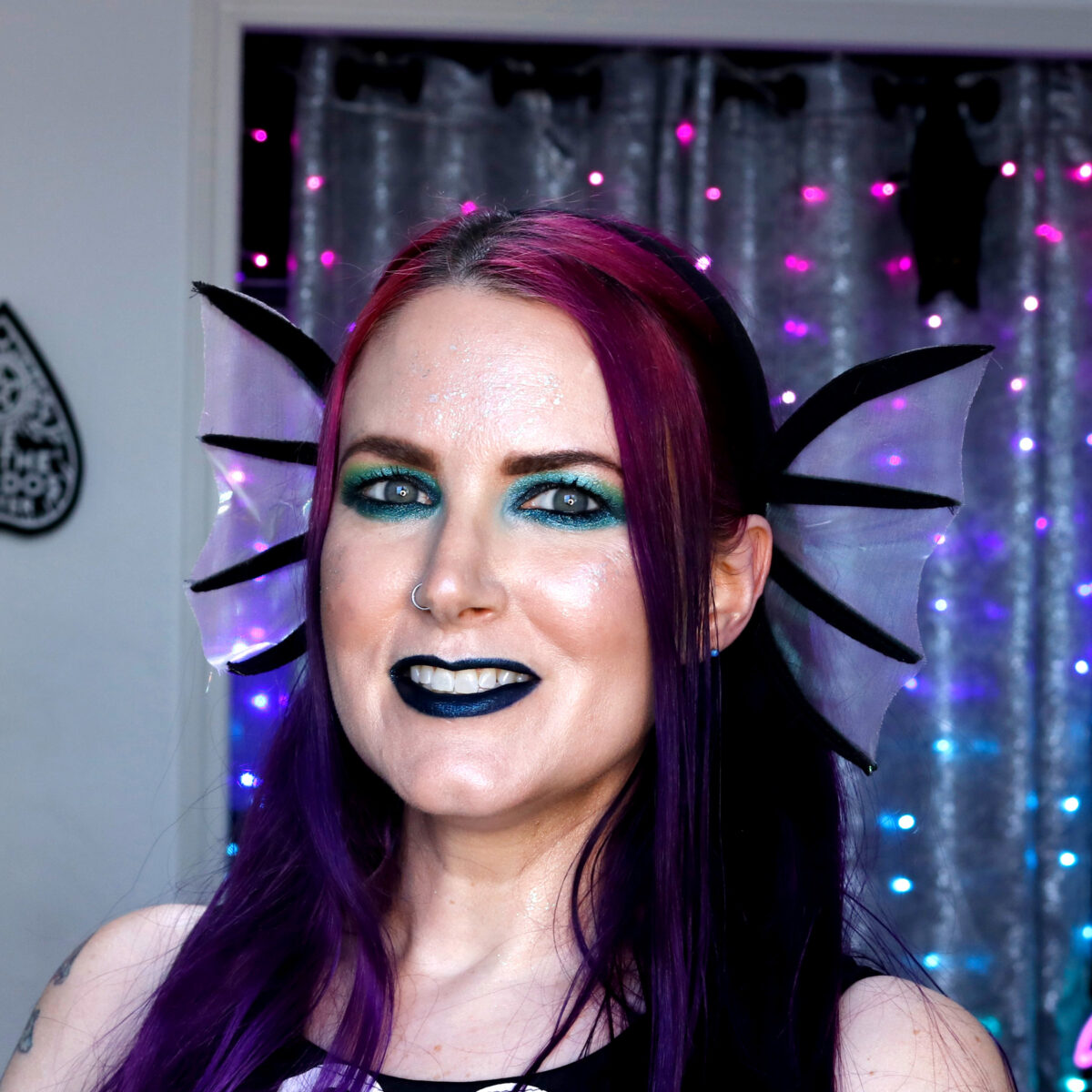 Fashion
Mermaid Skeleton Costume
Brows
Nyx Lift & Snatch Brow Tint Pen in Gray Black
Lime Crime Sleek Black Pomade Pencil
Eyes
Urban Decay Sin Primer
Smashbox Harley Quinn (LE, Smashbox currently has a black just like this called Dracula) – lid and lower lid
Lethal Hit Point – all over the lid and lower lid
Lethal 8-Bit – to blend out edges
Concrete Minerals Glitter primer – edges
Lethal Final Boss – edges
Nabla Black Cupid's Arrow – waterline
Lethal High Score – lower lid
Thrive Causemetics Liquid Lash Extensions Mascara
Face
Auric Glow Lust in Morganite 2.0
Danessa Myricks Yummy Skin Blurring Balm in Shade 1
By Mario Softsculpt Transforming Skin Enhancer in Light
Nyx So Taupe Sweet Cheeks Glow blush
Black Moon Jellyfish highlight
Danessa Myricks Pixie Dust iridescent on the high points of my face and neck
Lips
KVD Poe pencil (probably discontinued because mainstream edgy brands seem to have lost their edge and gotten rid of their cool colors)
Sugarpill Sub-Zero lipstick
Body
About Face Shaken or Stirred liquid highlighter – all over arms, decollete, neck, hands, and feet
Nails
Madam Glam Perfect Black gel polish – the base color
Daily Charme Abracadabra gel polish – top color
Daily Charme Mystic Amethyst holographic glitter mixed with a tiny amount of mermaid scale glitter – accent
How-to: Mermaid Skeleton Makeup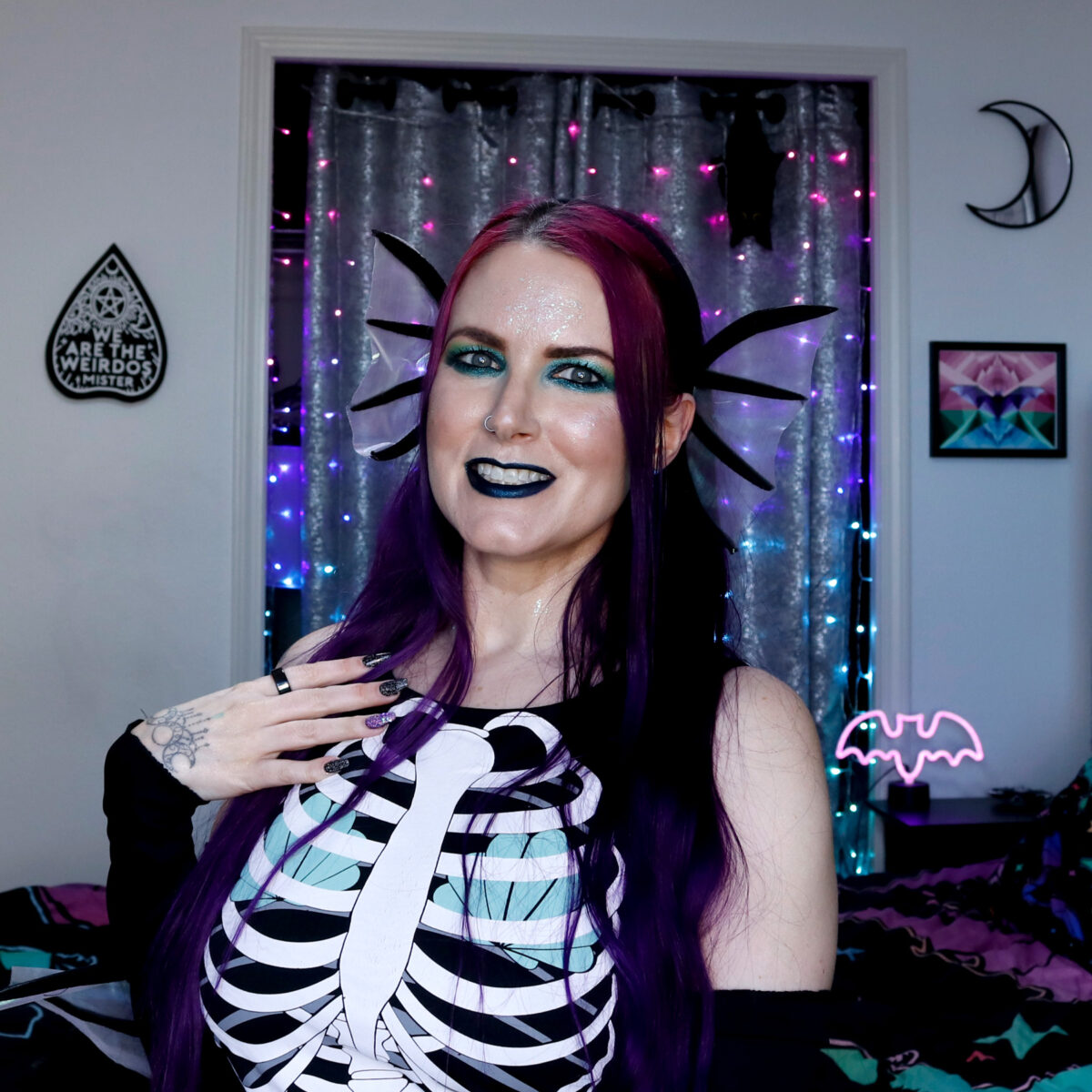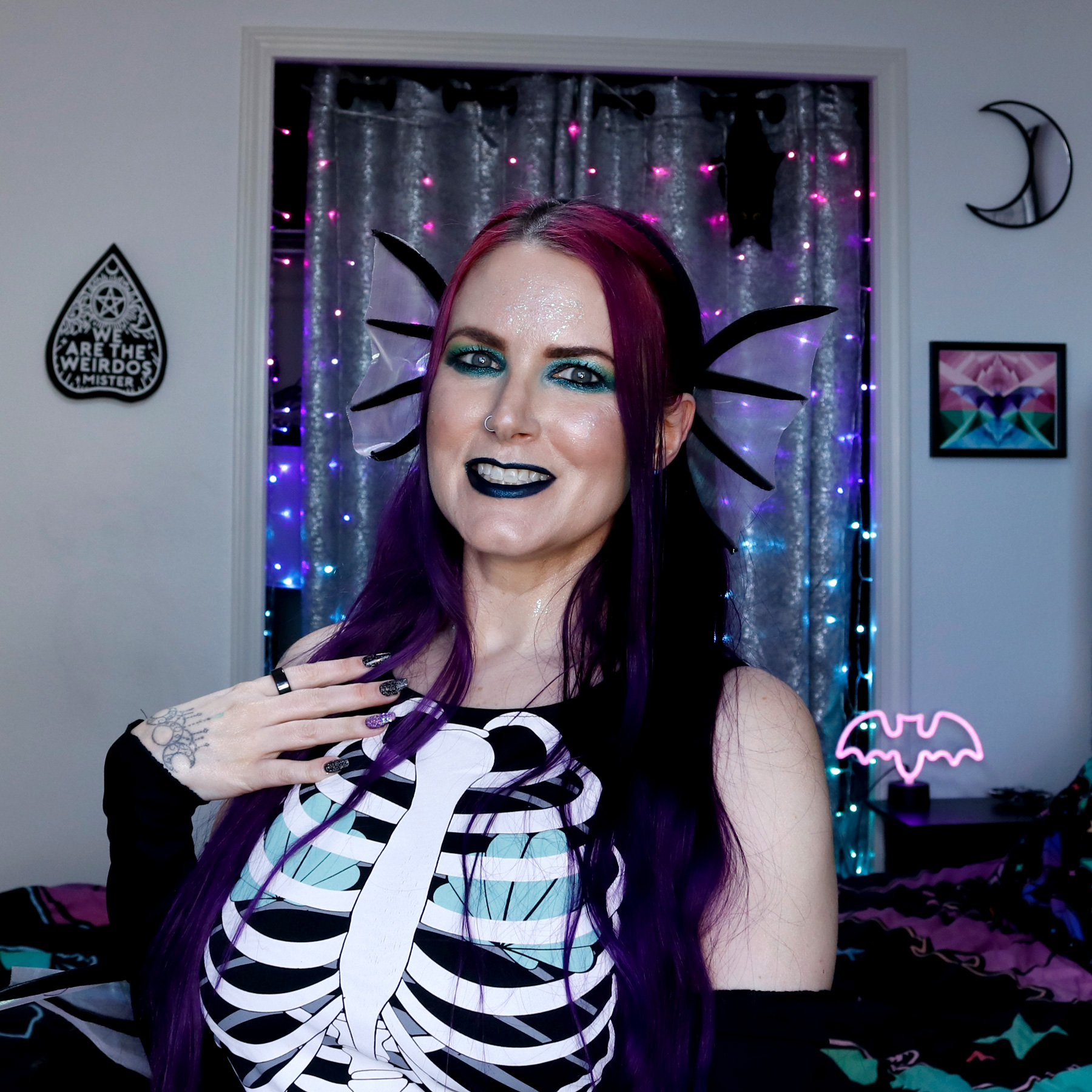 Below is how I created this makeup look step-by-step.
Eyes
Face
Lips
KVD Poe pencil, a deep navy blue like Nyx Jet Set, to line and fill in my lips.
Sugarpill Sub-Zero lipstick completed my look by applying it on top of the pencil.
Mermaid and Merman Skeleton Costumes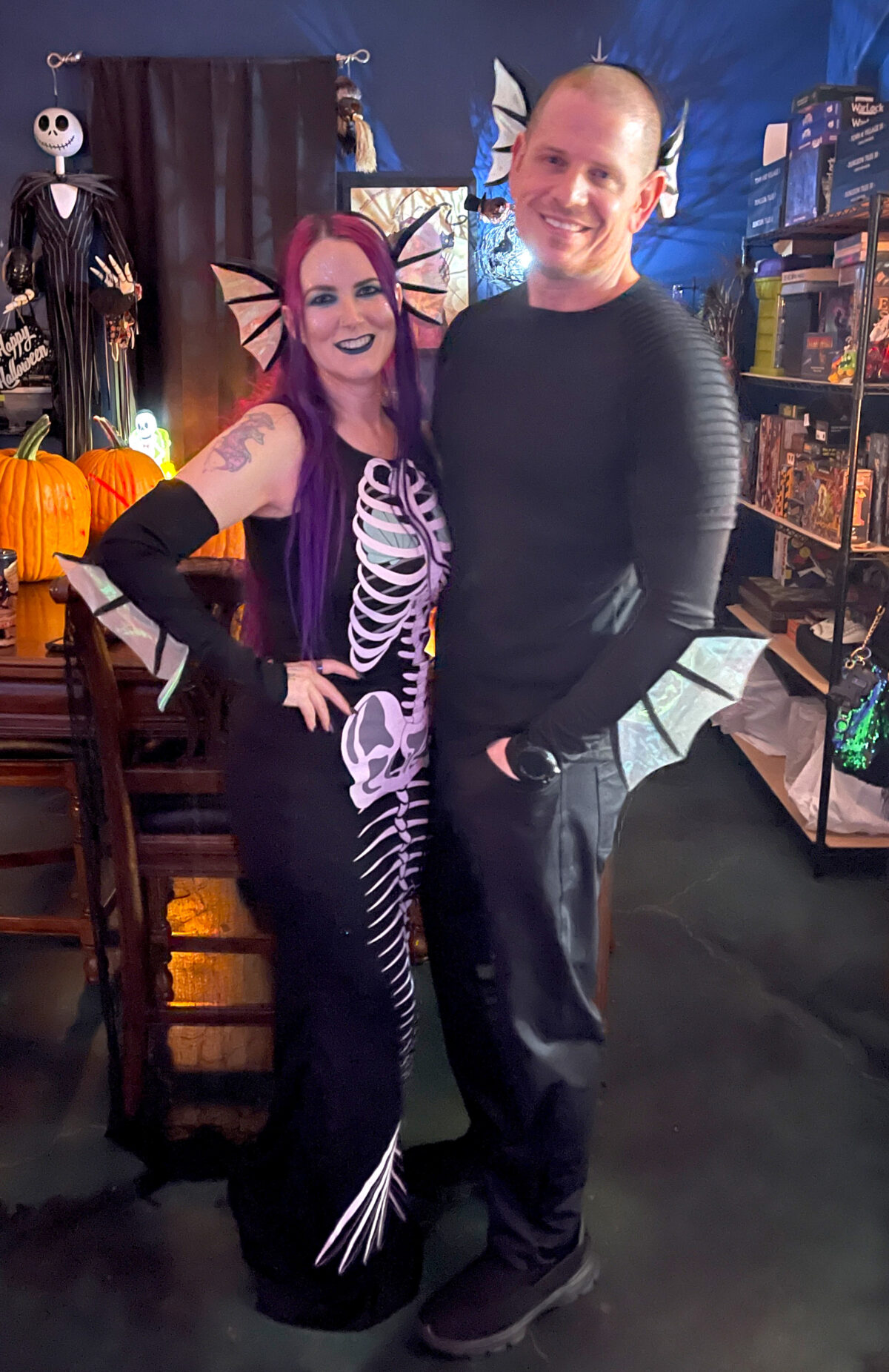 Dave used the arm pieces and headband to create his casual mermaid skeleton costume. Or should I say, merman?
The Last Halloween Party of 2022
Here are a few photos from our last Halloween party of 2022.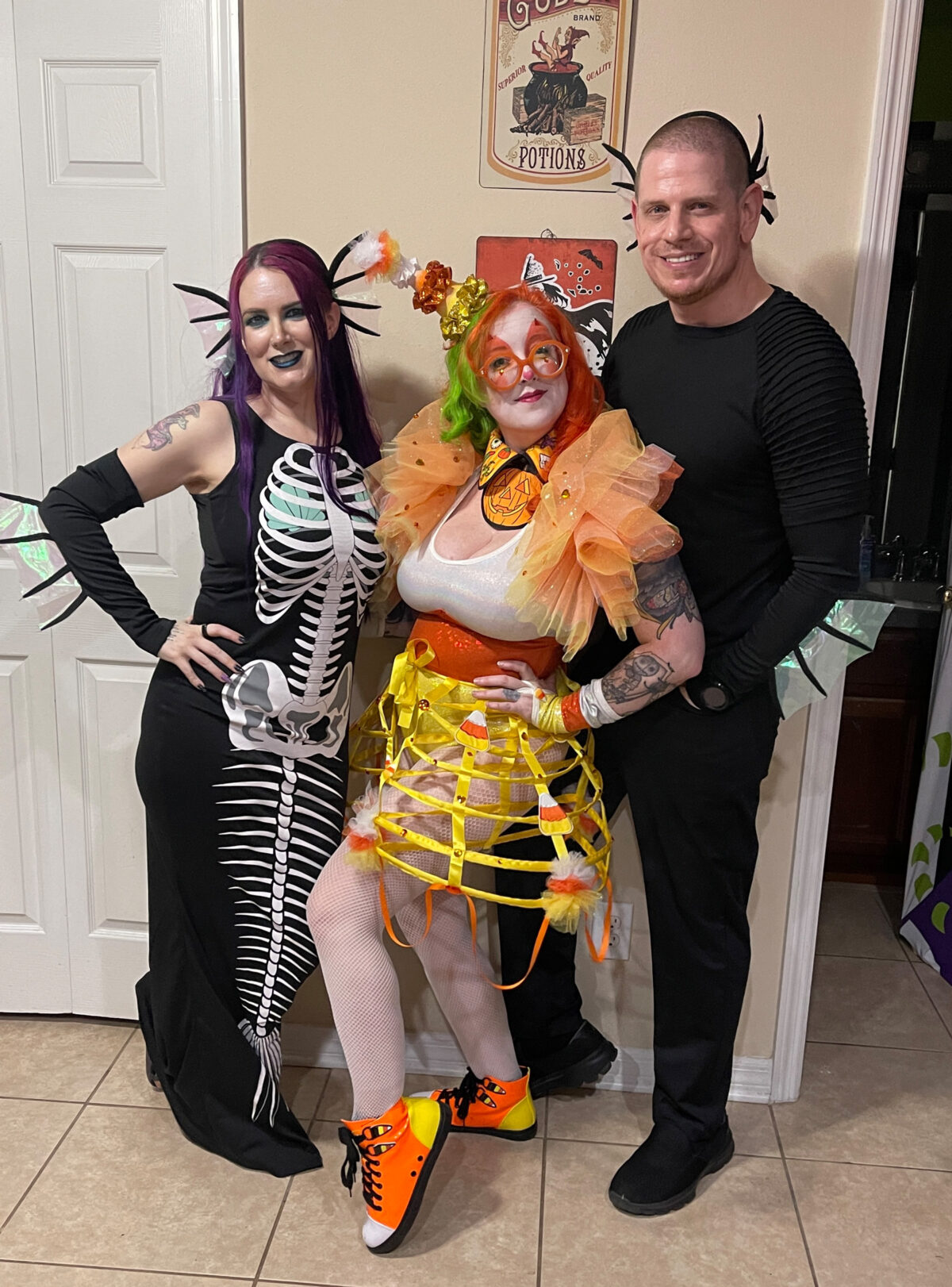 The magical, talented Carlye hosted the party. She created her costume, a candy corn clown.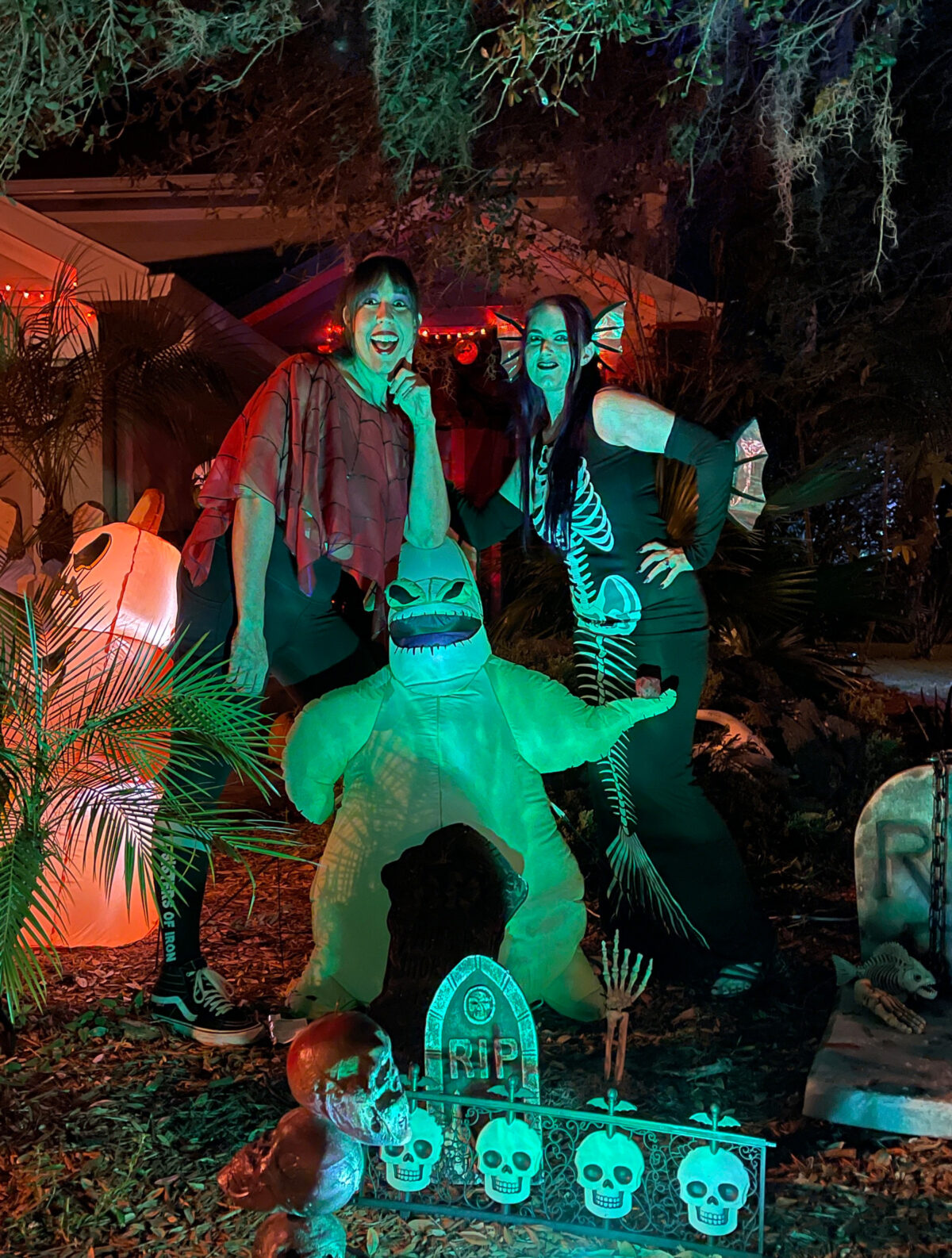 Our friend Tania dressed as Lydia from the Beetlejuice cartoon. She and I are hanging out with Oogie Boogie.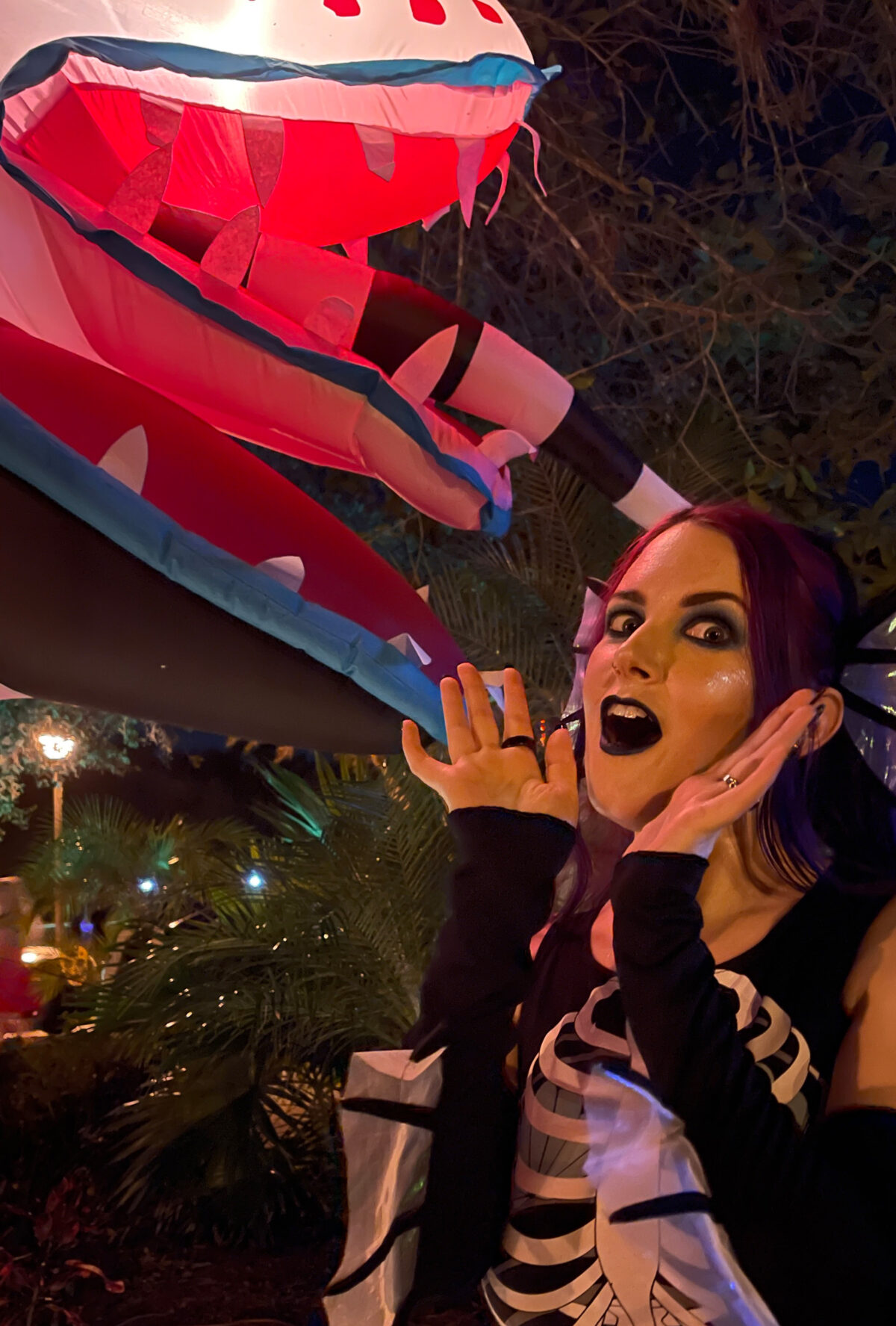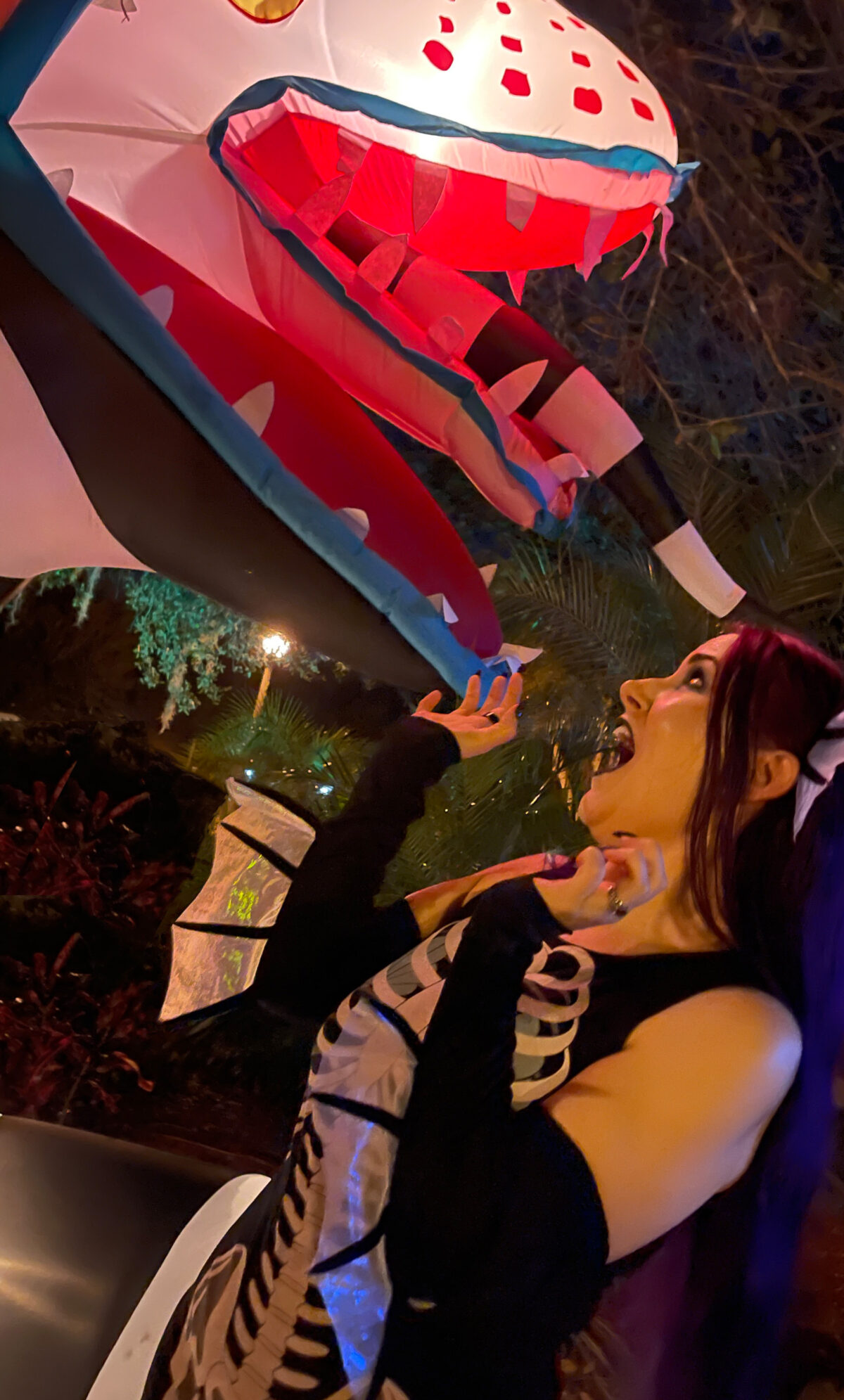 We had a ton of fun with the life-sized Sandworm inflatable!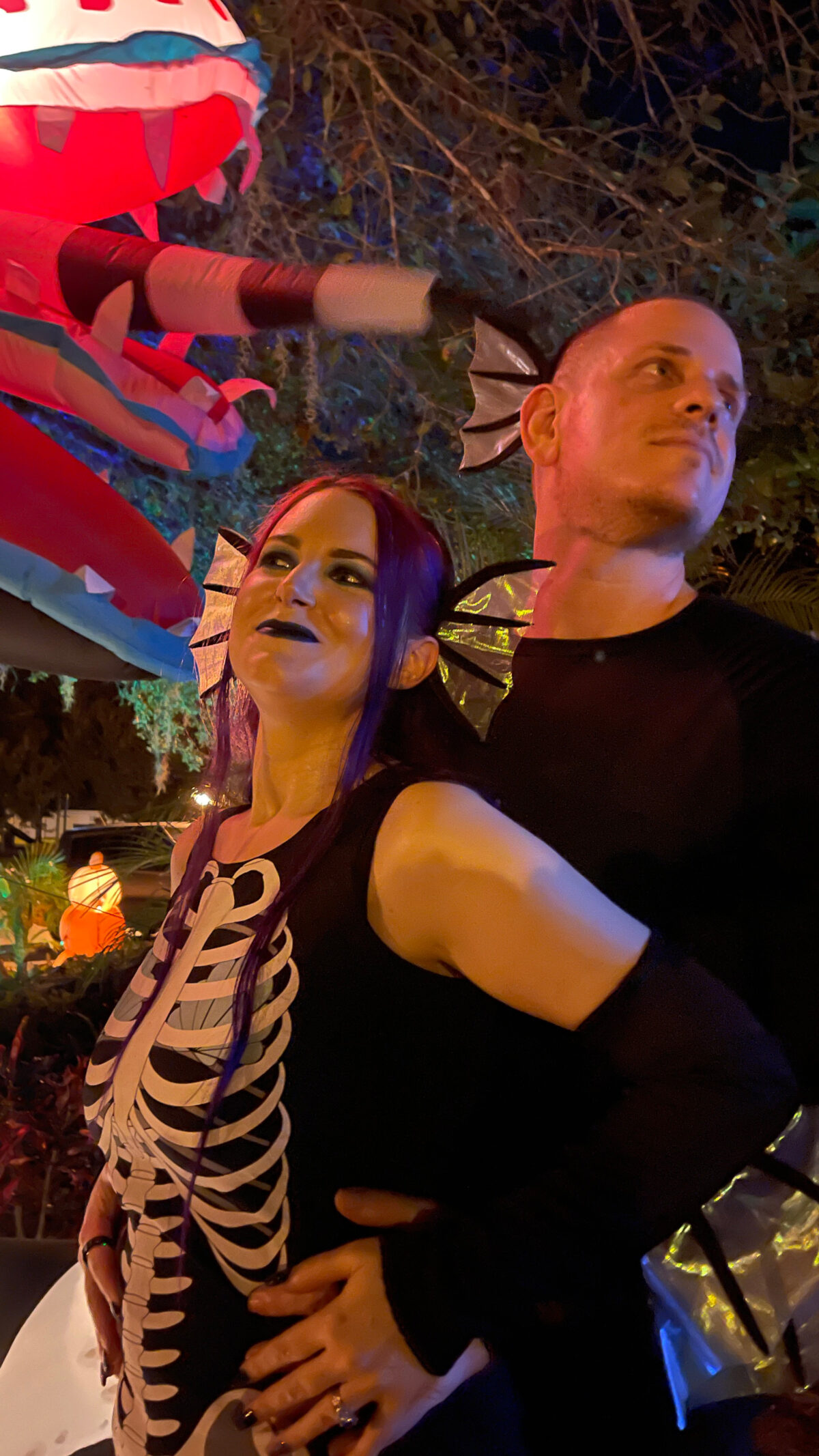 Carlye asked for an awkward prom skeleton mermaid photo pose in front of the sandworm, and she got it!
Final Thoughts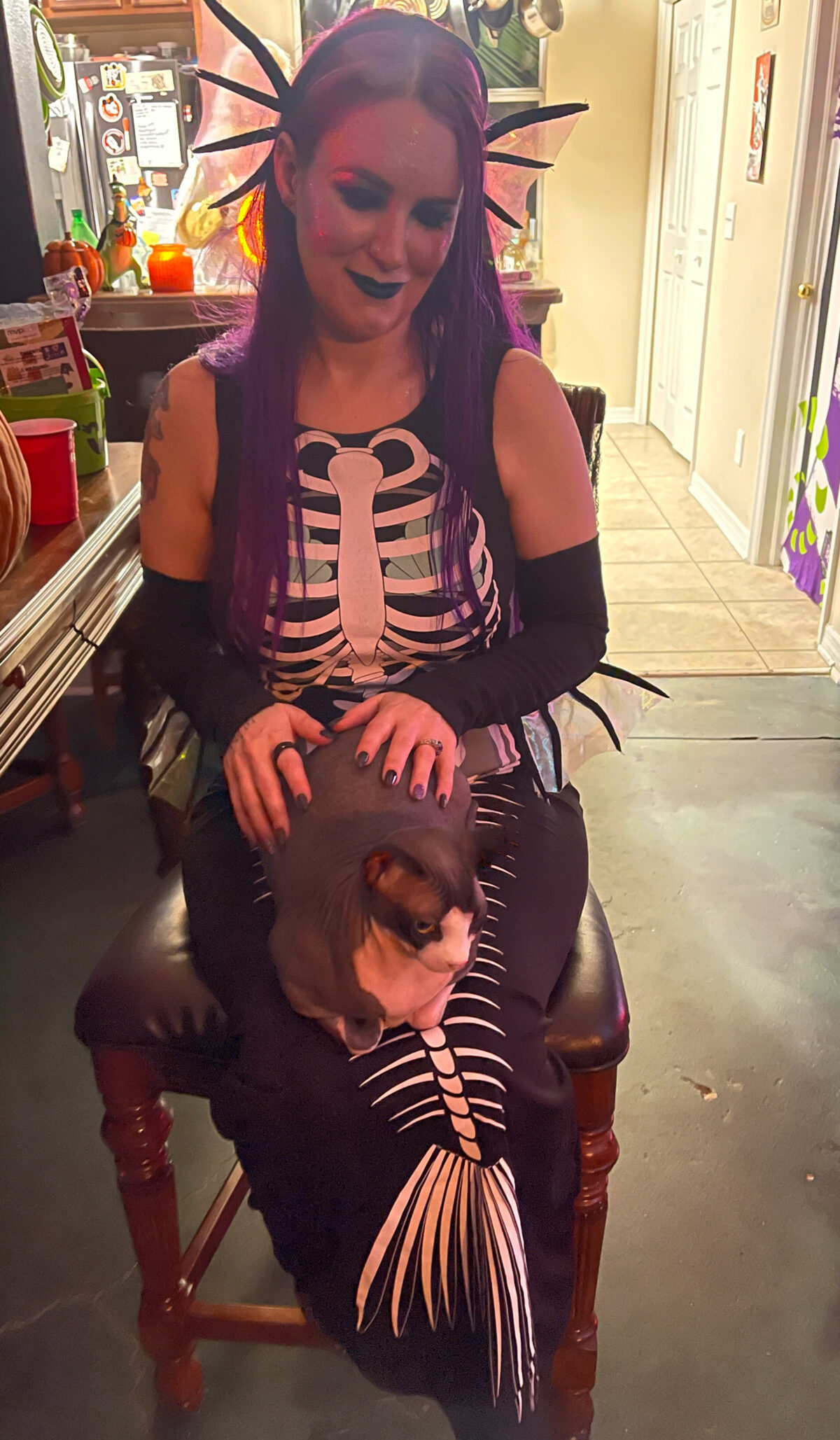 I wound down the evening holding Phobos, the sphynx cat, occasionally giving some sphynx spanks. This was a very comfortable mermaid skeleton costume, I might slightly modify the top before I wear it next time.
We had a wonderful Halloween this year! How did you celebrate? Did you dress up? The other costume I did this year was my Goddess Persephone Cosplay. I also wanted to do a Kuromi cosplay, but I needed more time to complete it.