Goddess Persephone Makeup Cosplay Tutorial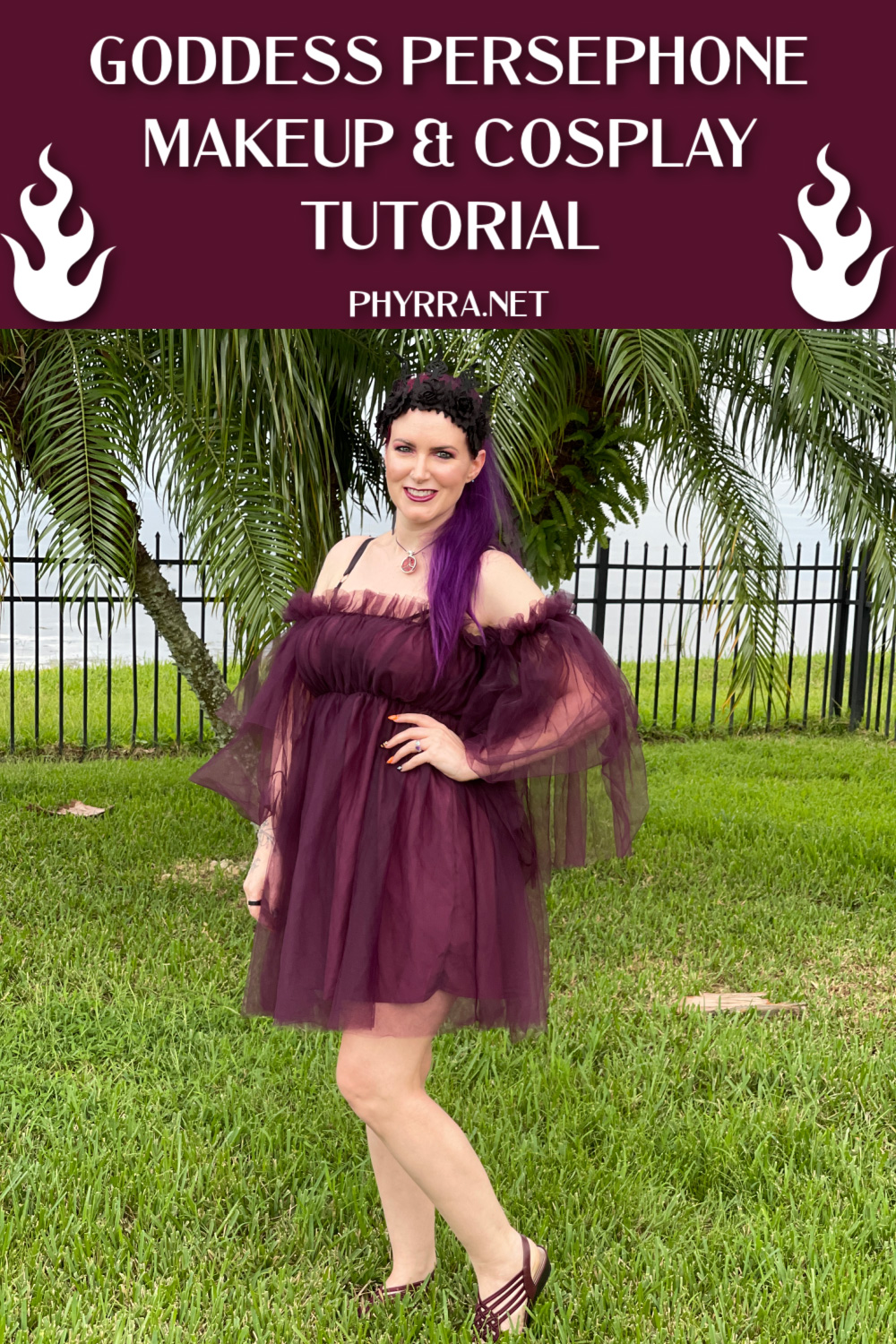 Hello, beautiful creatures! I'm delighted to share my Goddess Persephone Makeup Cosplay Tutorial with you. My friends are having a Mount Olympus Gods and Goddesses-themed party this year for Halloween, so I decided to be the Goddess Persephone. I love Lore Olympus but did not feel like painting my entire self pink. I opted for my unique take on Persephone, focused on a cool-toned pomegranate red hue paired with black.
I purchased everything because I love indie brands.
Goddess Persephone Makeup Cosplay Tutorial Video
Watch the Persephone Makeup Cosplay Tutorial on YouTube for Closed Captioning in English!
Persephone Cosplay Outfit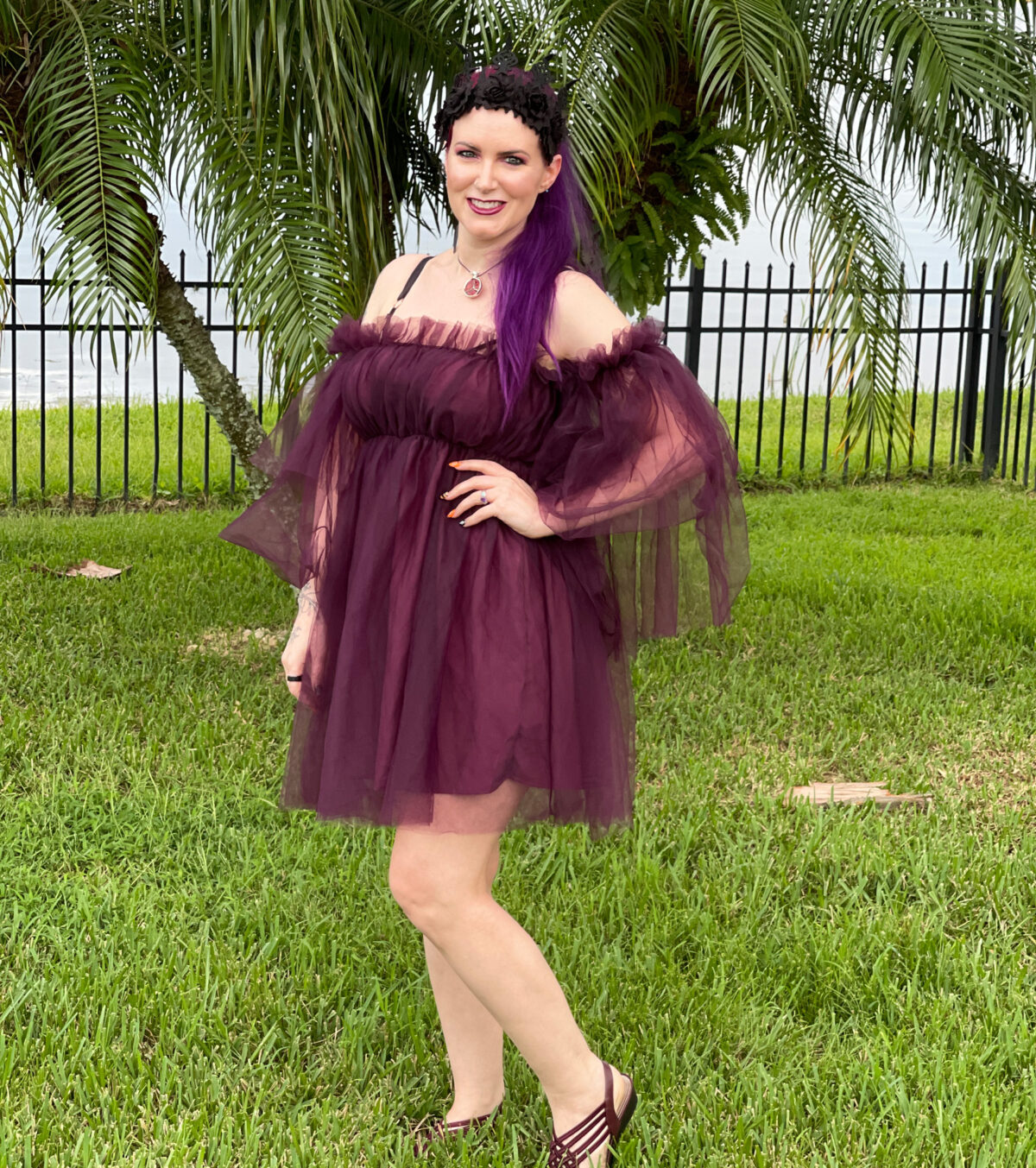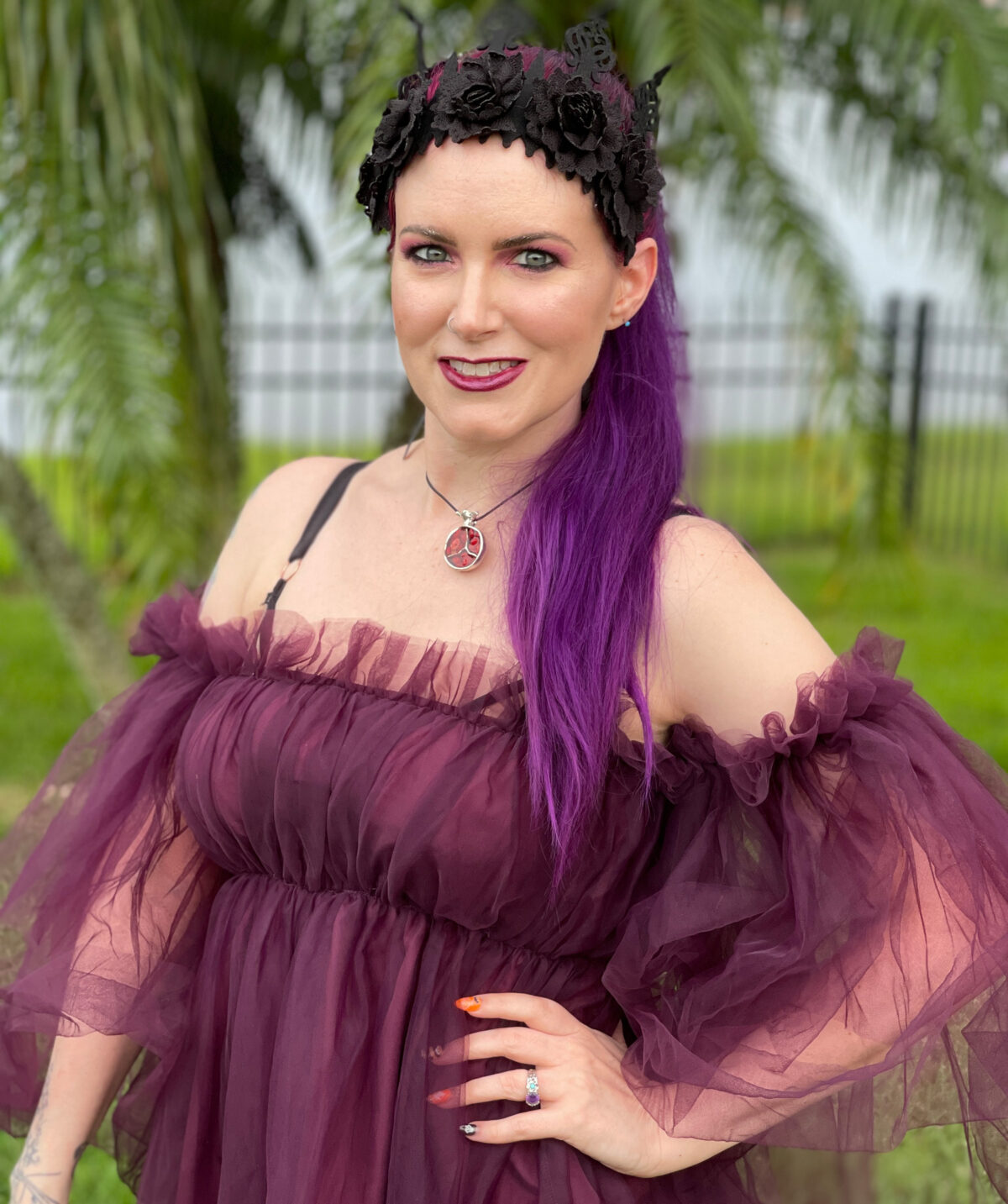 Persephone Makeup Cosplay Tutorial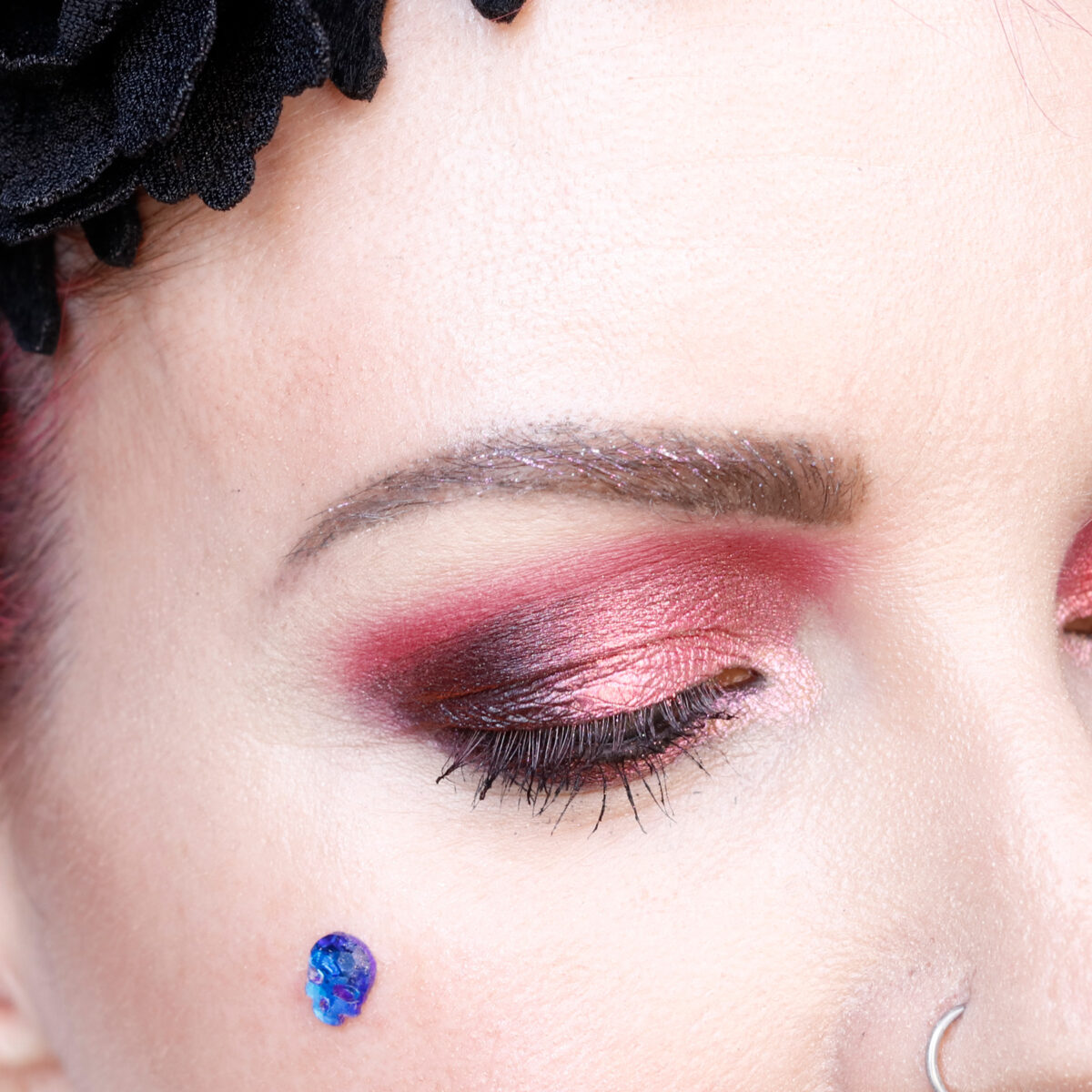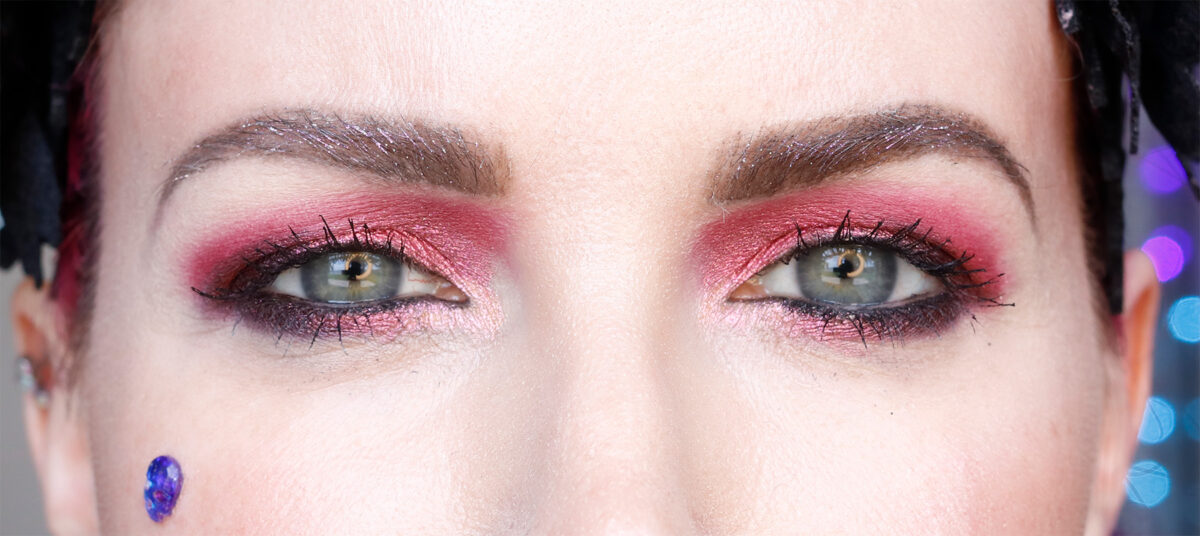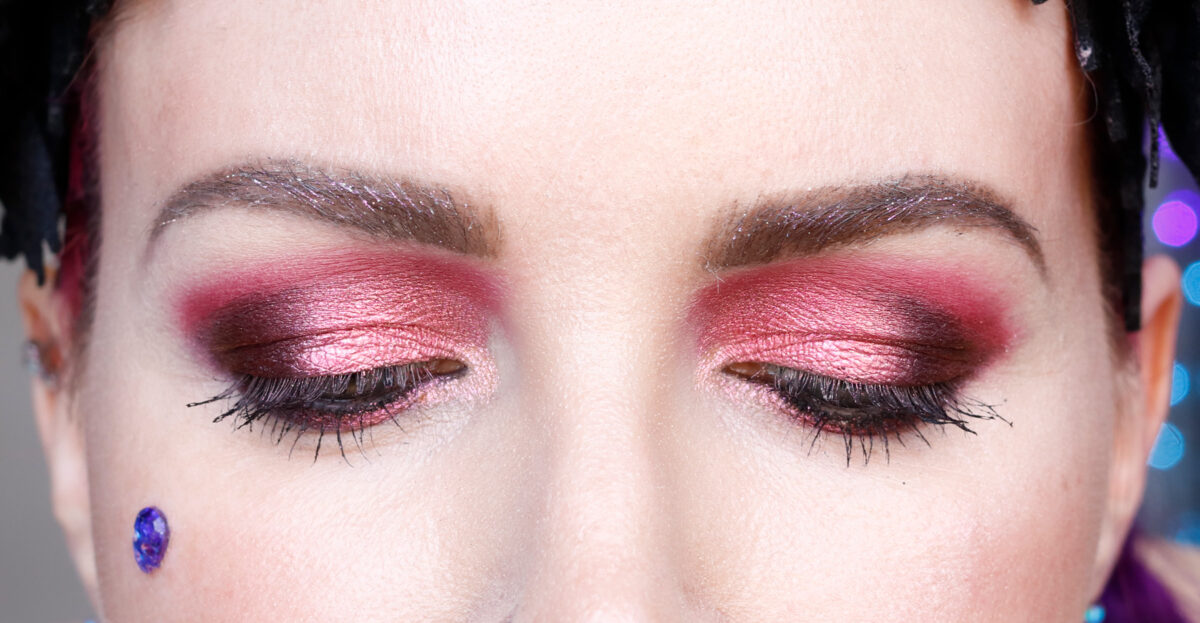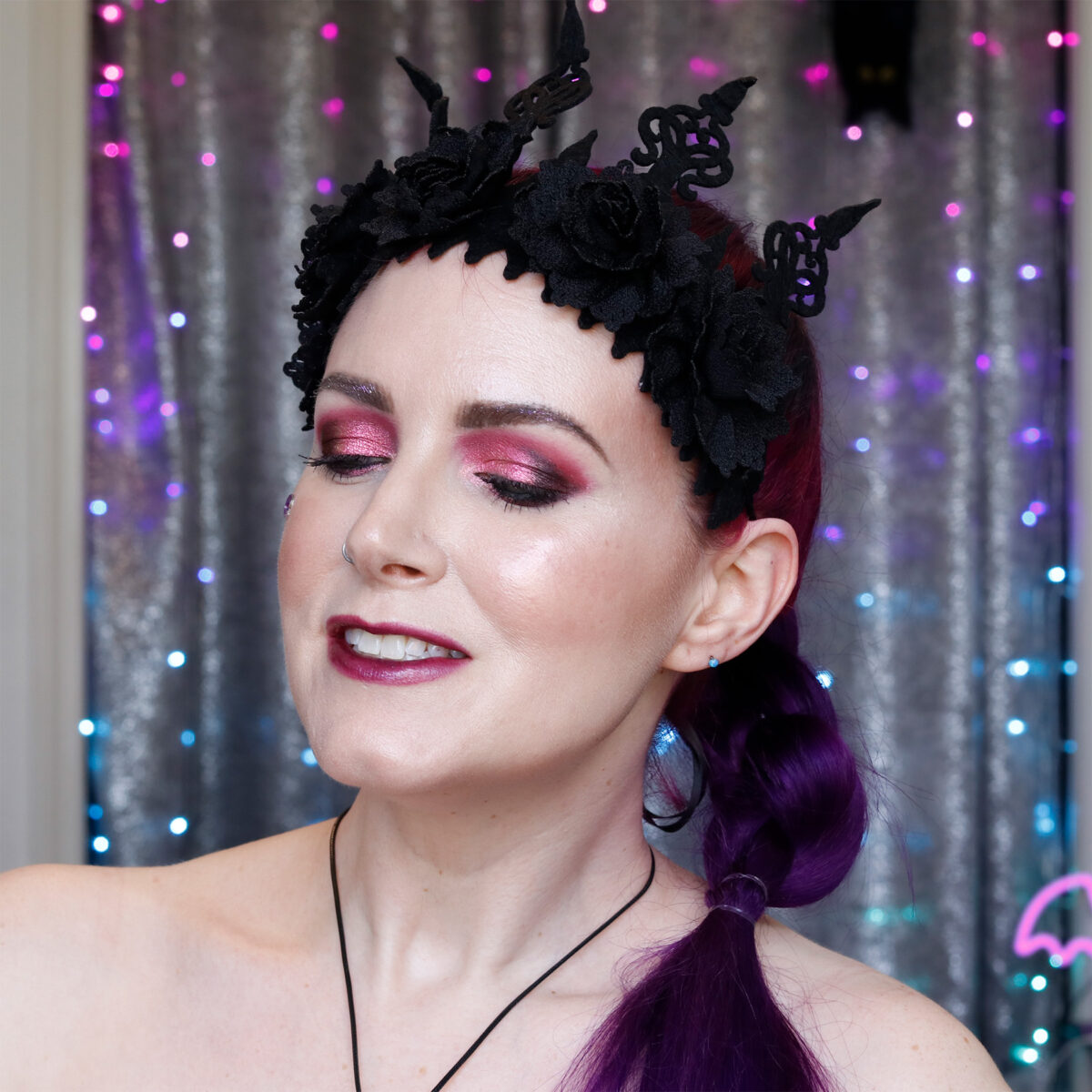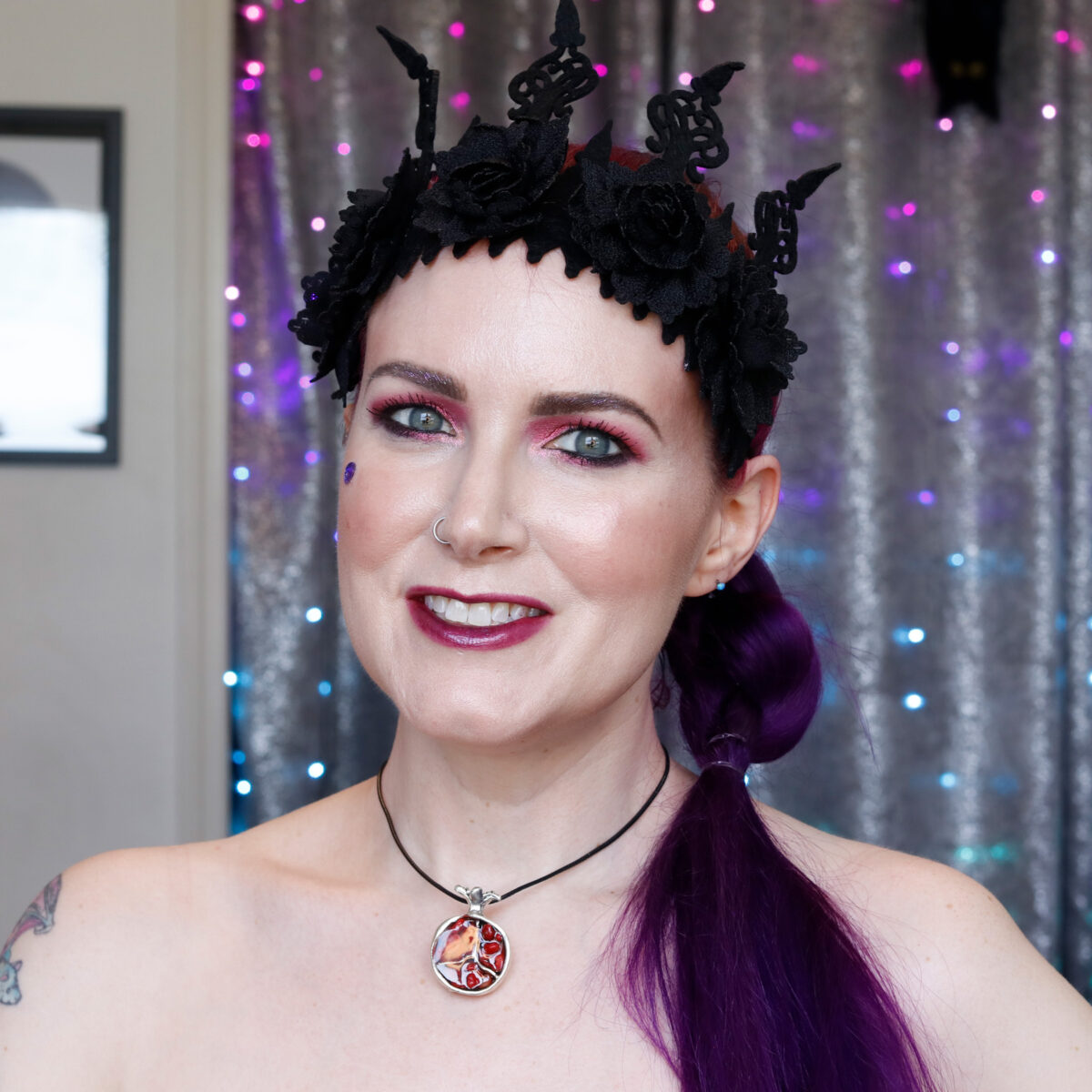 BROWS
Lime Crime Smokey Brow Pen
Lime Crime Sleek Black Brow Pomade
About Face Interlude Glitter Brow Gel
EYES
Urban Decay Eden Primer
Nabla Black Cupid's Arrow
Lethal Cascade
Lethal Moonbeam
Terra Moons Terrasphere
Terra Moons Blood Moon
Lethal Allure
Thrive Causemetics Liquid Lash Extensions
FACE
Auric Glow Lust in Morganite 2.0
Rituel de Fille Galatea Concealer
Danessa Myricks Shade 1 Yummy Skin Blurring Balm
Fenty 105 Pro Filt'r Powder
Silk Naturals VIP duochrome loose blush
Nyx So Taupe Sweet Cheeks Glow blush
Kaleidos Star Surfer highlight
Magic Purple Skull Gem (shifts from purple to blue to pink to burgundy)
LIPS
Lime Crime Tarot Pencil
Lime Crime Fangs Pencil
Silk Naturals Potion Sheer Sparkle Lipstick
I used my DIY Gothic Charm School Palette for this look, basing the entire thing around Lethal Cascade!
And I absolutely should have blended at my temples more!
Goddess Persephone Nails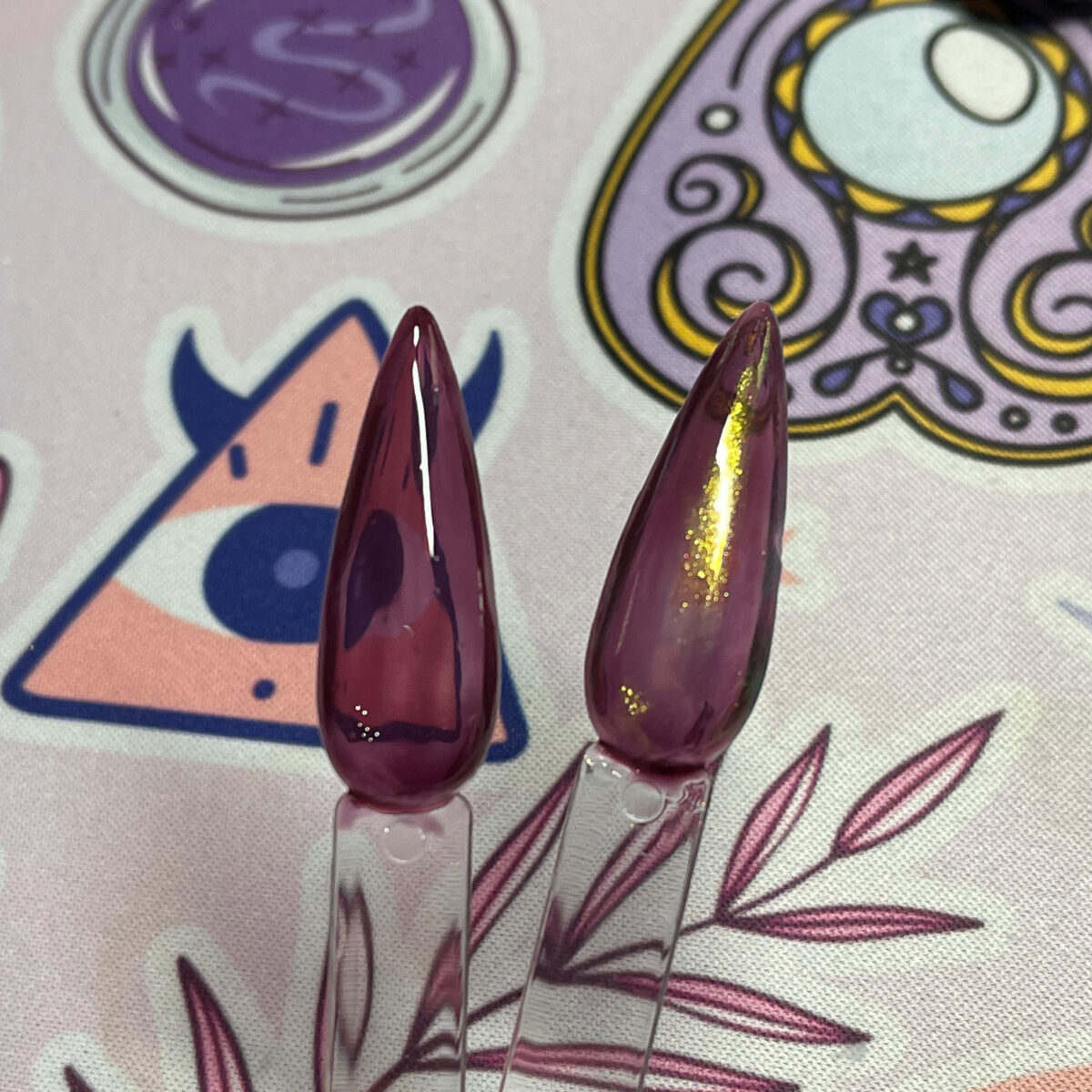 UPCOMING NAILS
Madam Glam Agent 00Glam gel polish
Daily Charme Unichrome Unicorn Aura Powder
Creating the Goddess Persephone Tutorial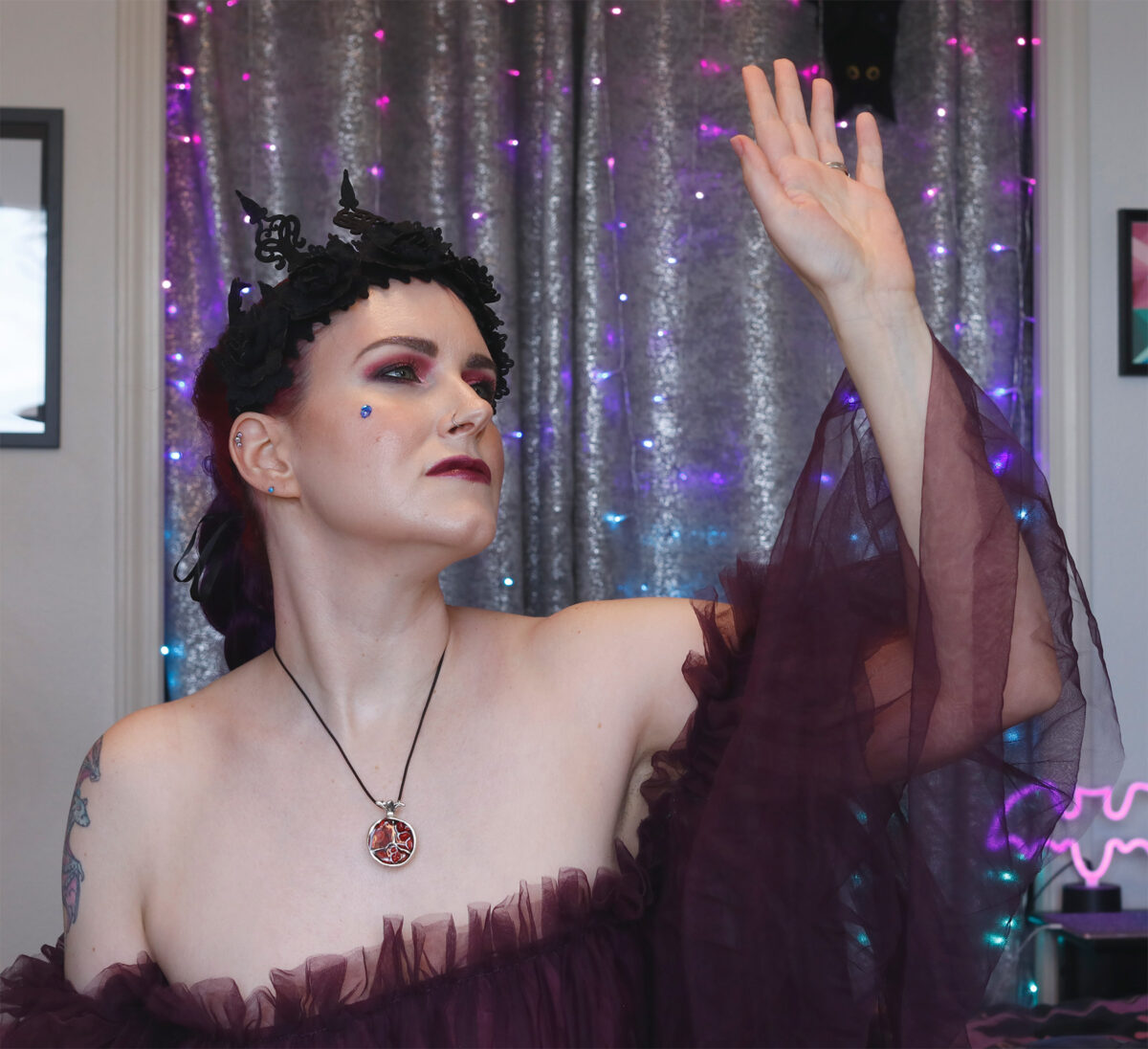 I originally filmed this tutorial yesterday after moving my office around, updating my lighting, and switching to a different camera lens. I tried to incorporate natural light as much as possible, but it worked against me yesterday as the sun set while I was filming. Only my outdoor footage was good, and my indoor was terrible. I put my hair in a high ponytail for this but did not have time to curl it.
I refilmed my Goddess Persephone Makeup Cosplay Tutorial today after I worked out and had breakfast. I love how it turned out!
I asked on Instagram whether I should wear my hair in a high ponytail with curls or a puffy braid, and I received an even split on responses, so today, I put my hair into a high ponytail with a braid. I'll try the high ponytail with curls if the weather stays cool on Saturday.
I'm going to have to straighten out the tips of the crown.
Final Persephone Makeup Cosplay Tutorial Thoughts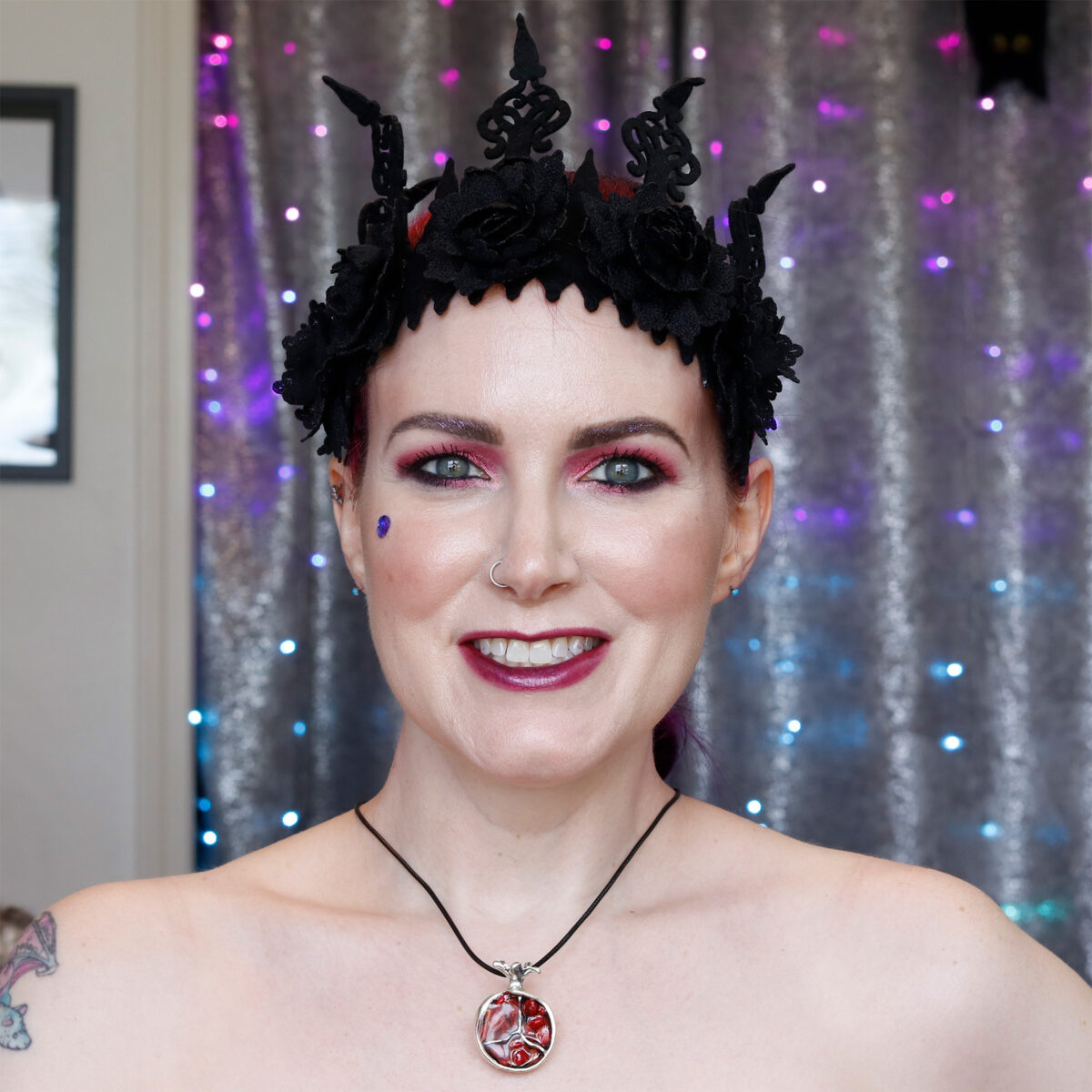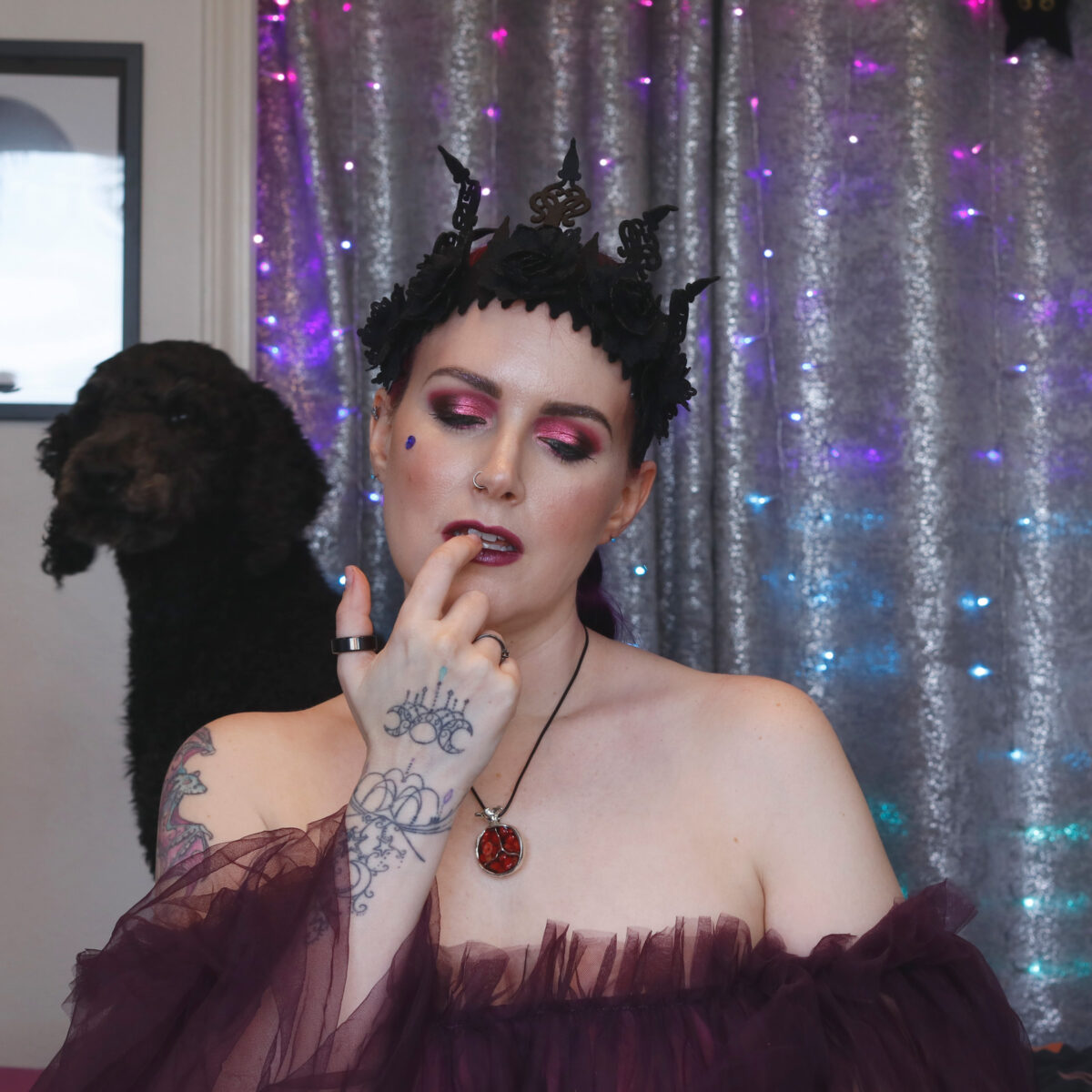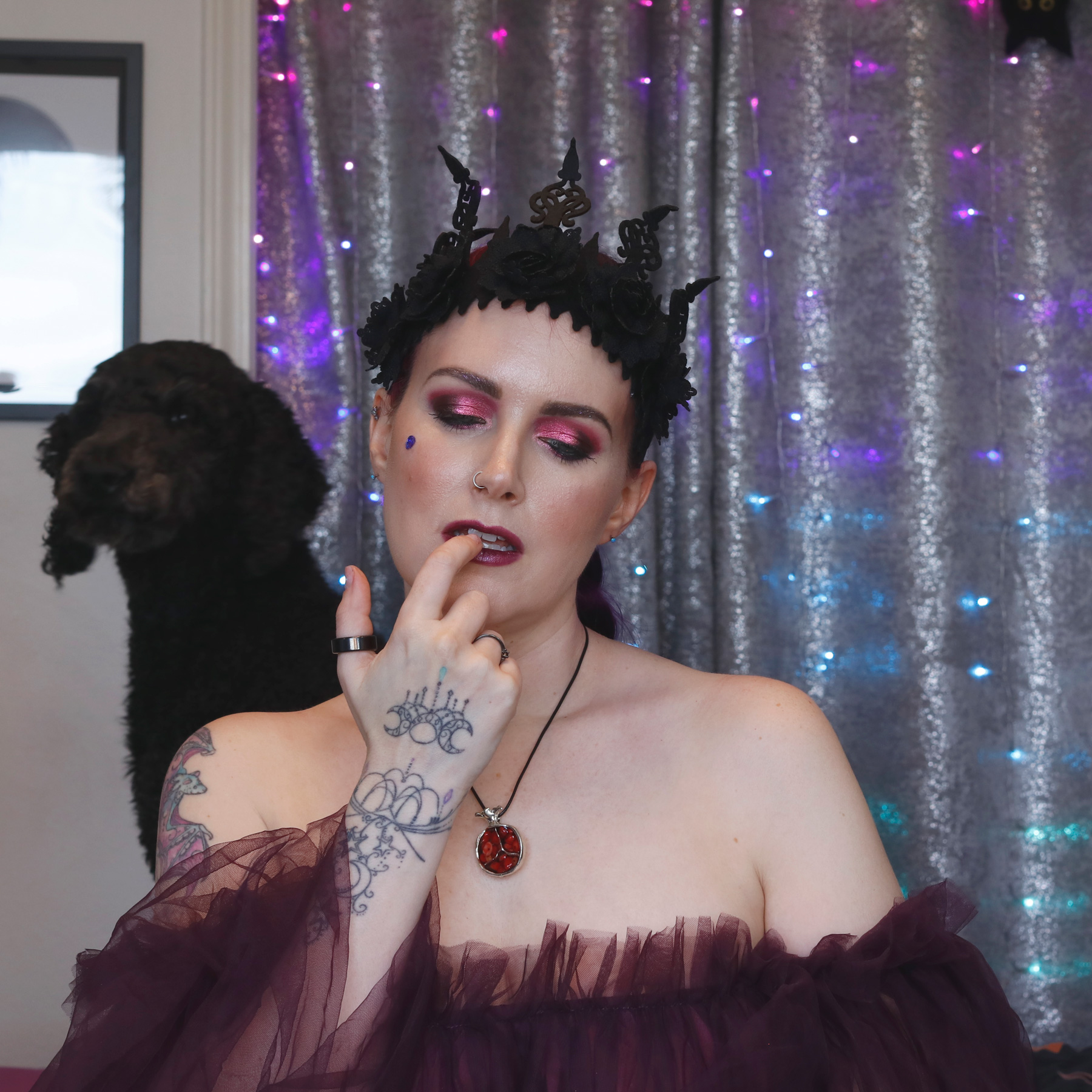 Dave loves my Persephone cosplay; he is going to the party as Hades. His costume is more casual. I painted his nails with Madam Glam Perfect Black gel polish and added glow-in-the-dark accent flames. I love the photo above, with Nyx glaring from behind my shoulder. She's obviously going to be one of our hellhounds!
More to See