Fall Pumpkin Festival at Raprager Family Farm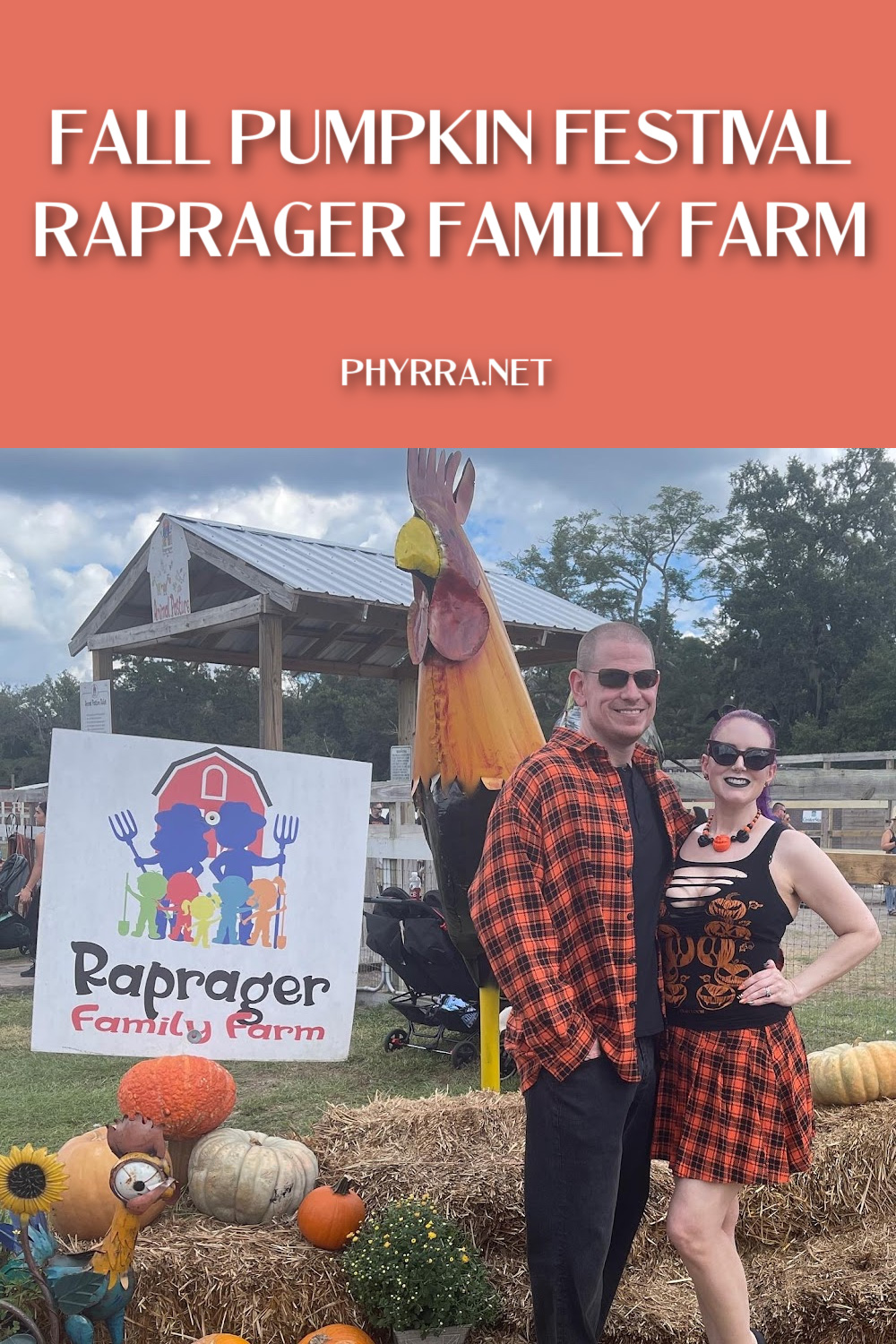 Hello, beautiful creatures! A few weekends ago, I went to the Fall Pumpkin Festival at Raprager Family Farm in the greater Tampa Bay Area. You might remember me mentioning Rapragar Family Farms previously. Dave and I had our gothic wedding in the Rapragar Butterfly Garden at night.
Butterfly Garden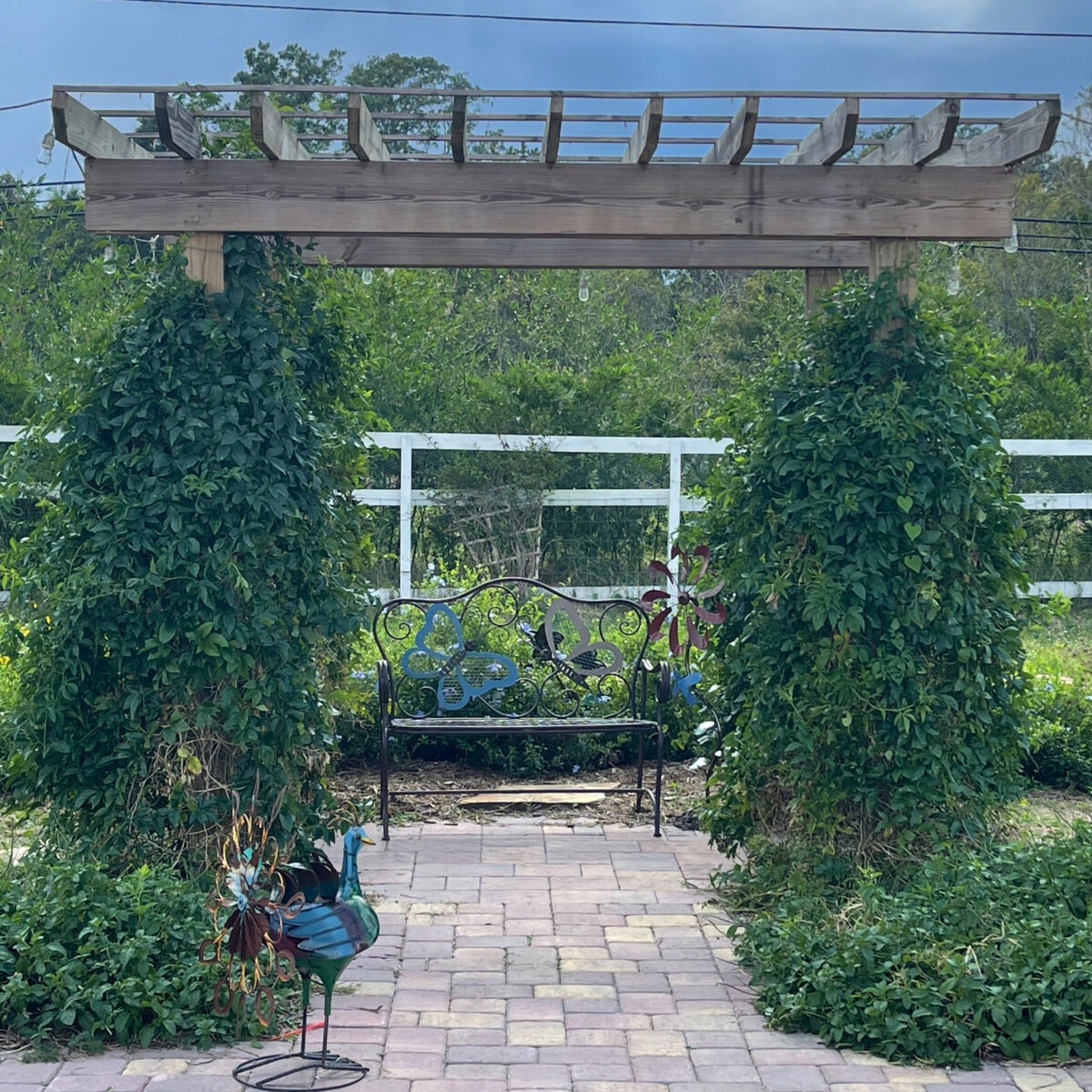 Here's a shot of the gorgeous Butterfly Garden. These are all plants that butterflies love to eat, and I'd guess bees love them too!
Fall Pumpkin Festival Photo Spots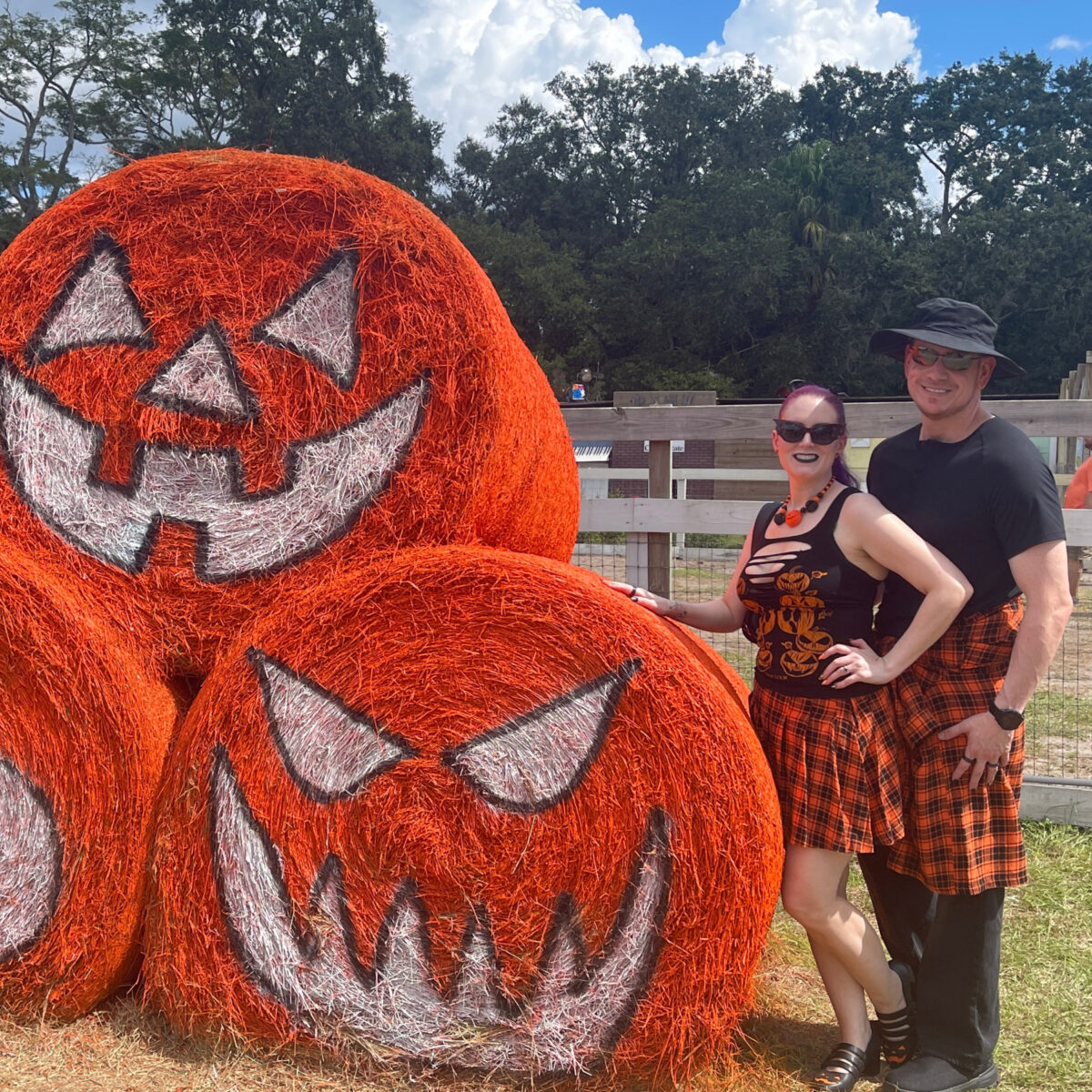 This Fall Pumpkin Festival has several cute photo spots around the property. I loved these bright orange haybales painted with pumpkin faces; they match my pumpkin shoes!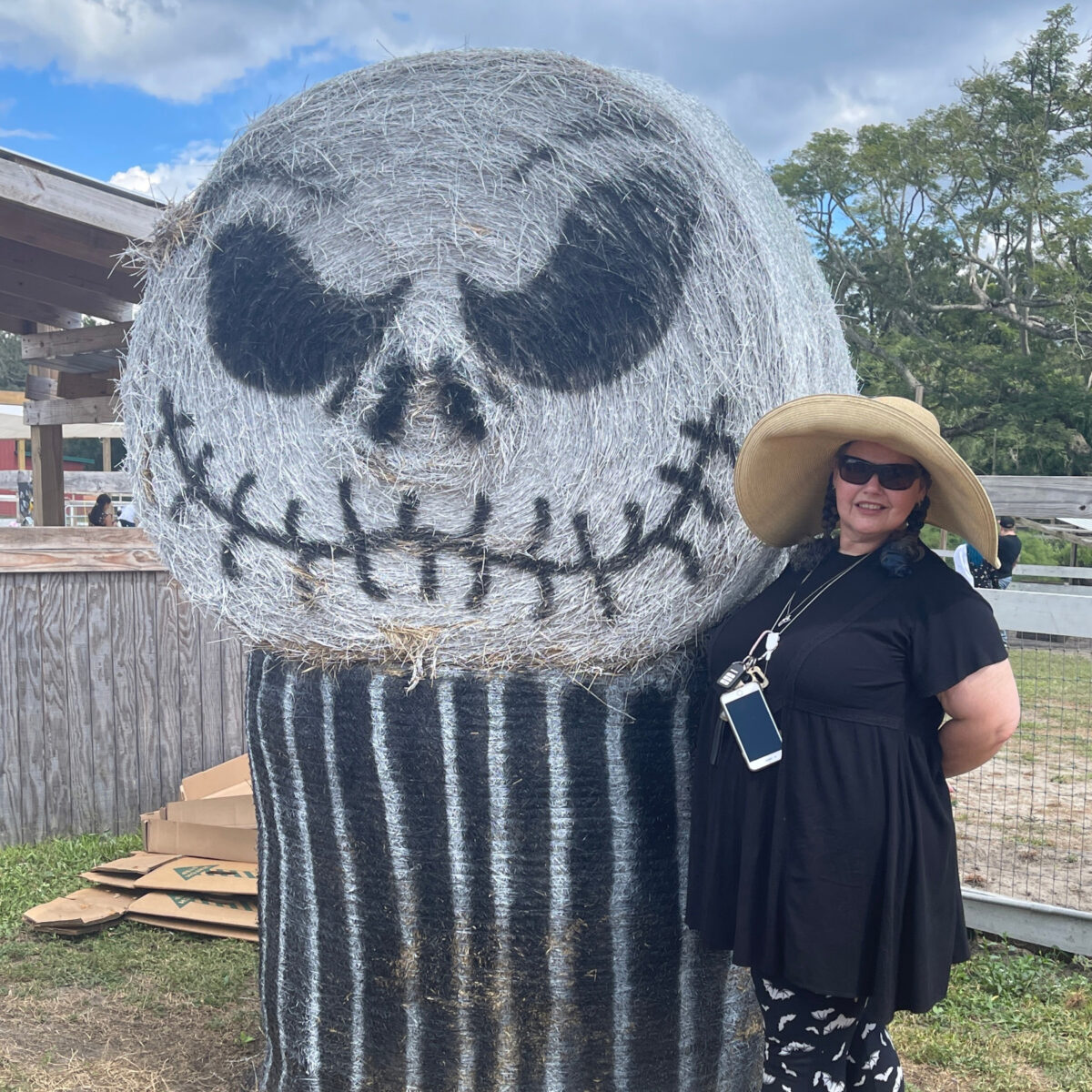 We loved the Jack Skellington haybale too!
Friendly Farm Animals at the Fall Pumpkin Festival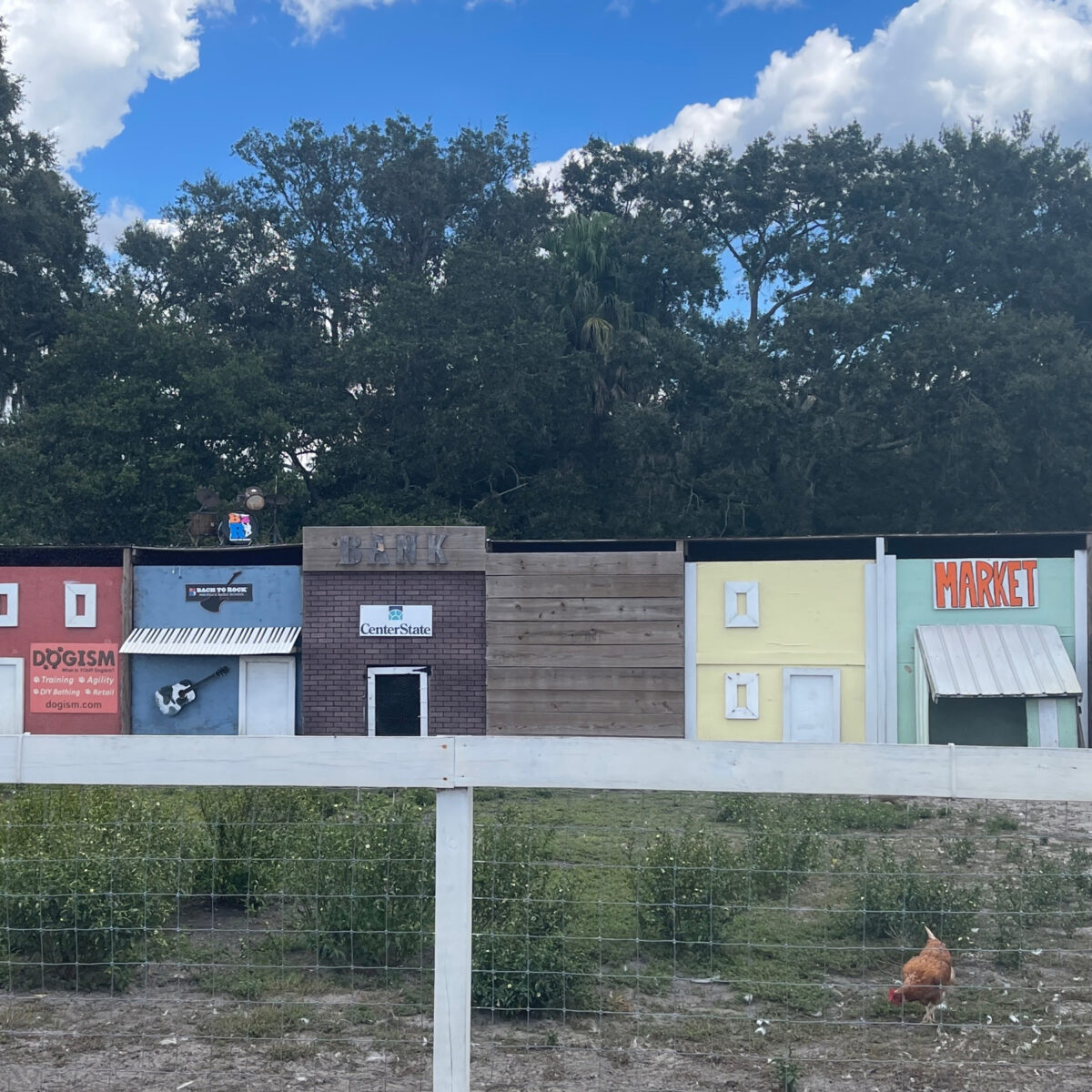 There are lots of friendly animals that are well-socialized for interaction.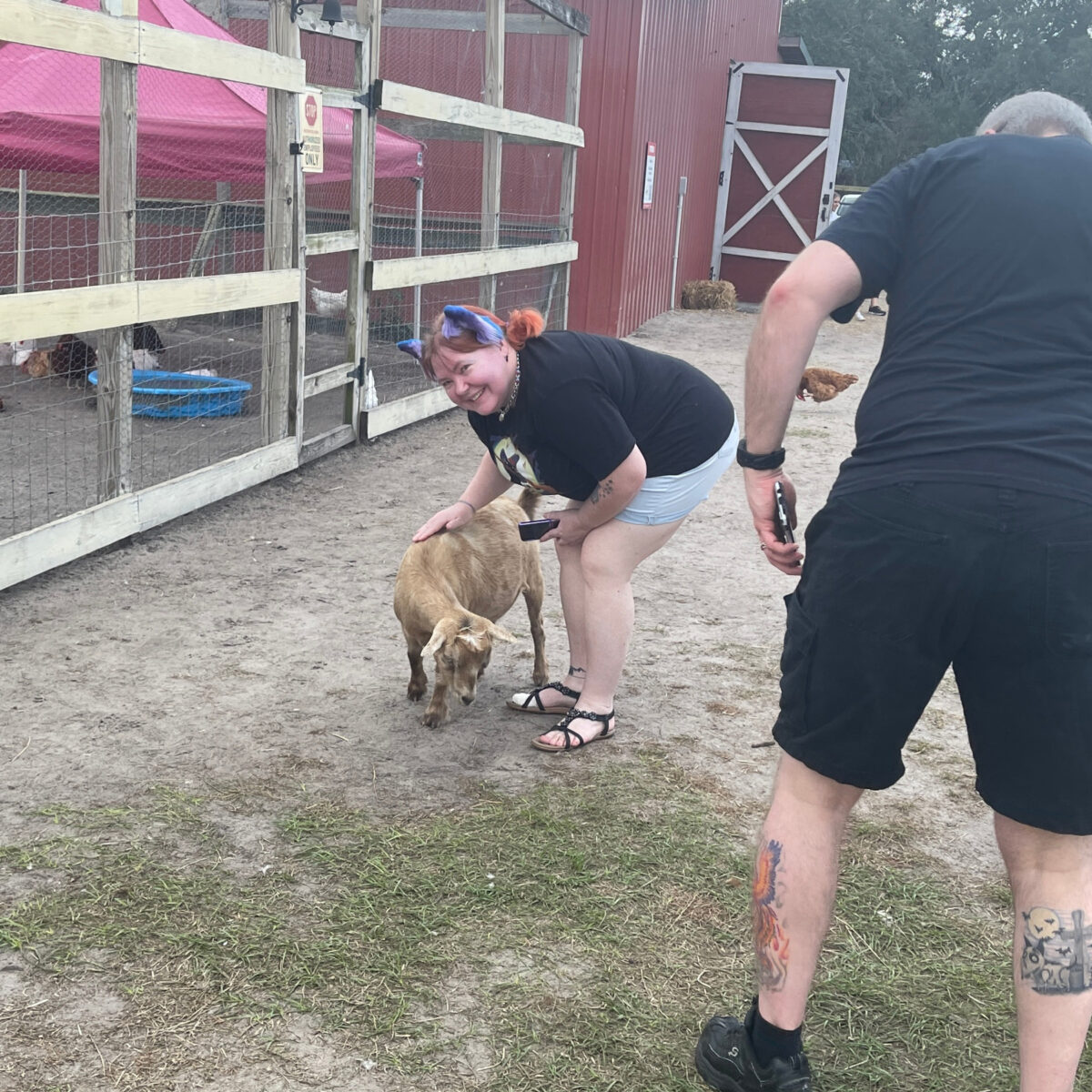 These goats loved the attention of everyone!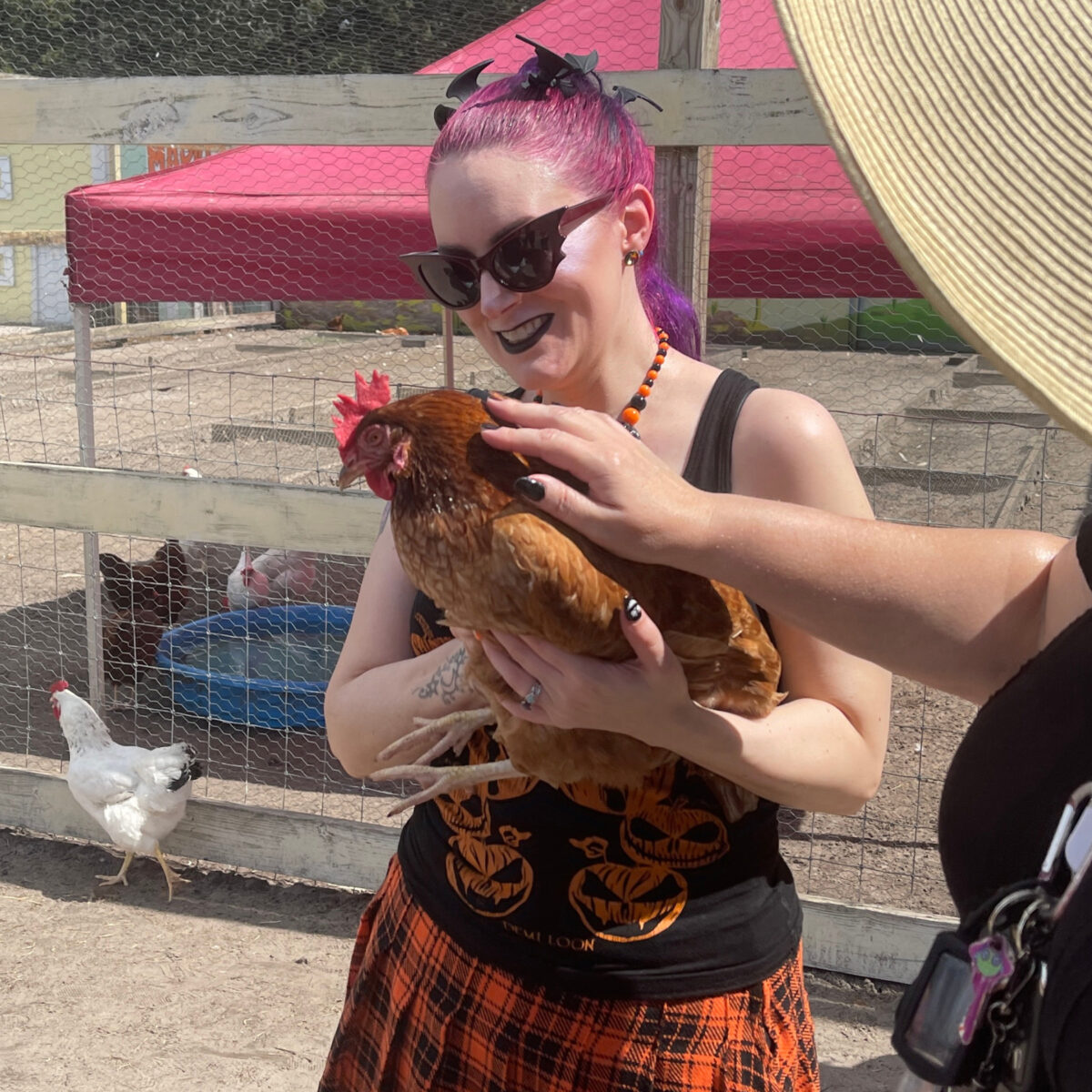 I couldn't believe how friendly the chickens were! They enjoyed attention and pets.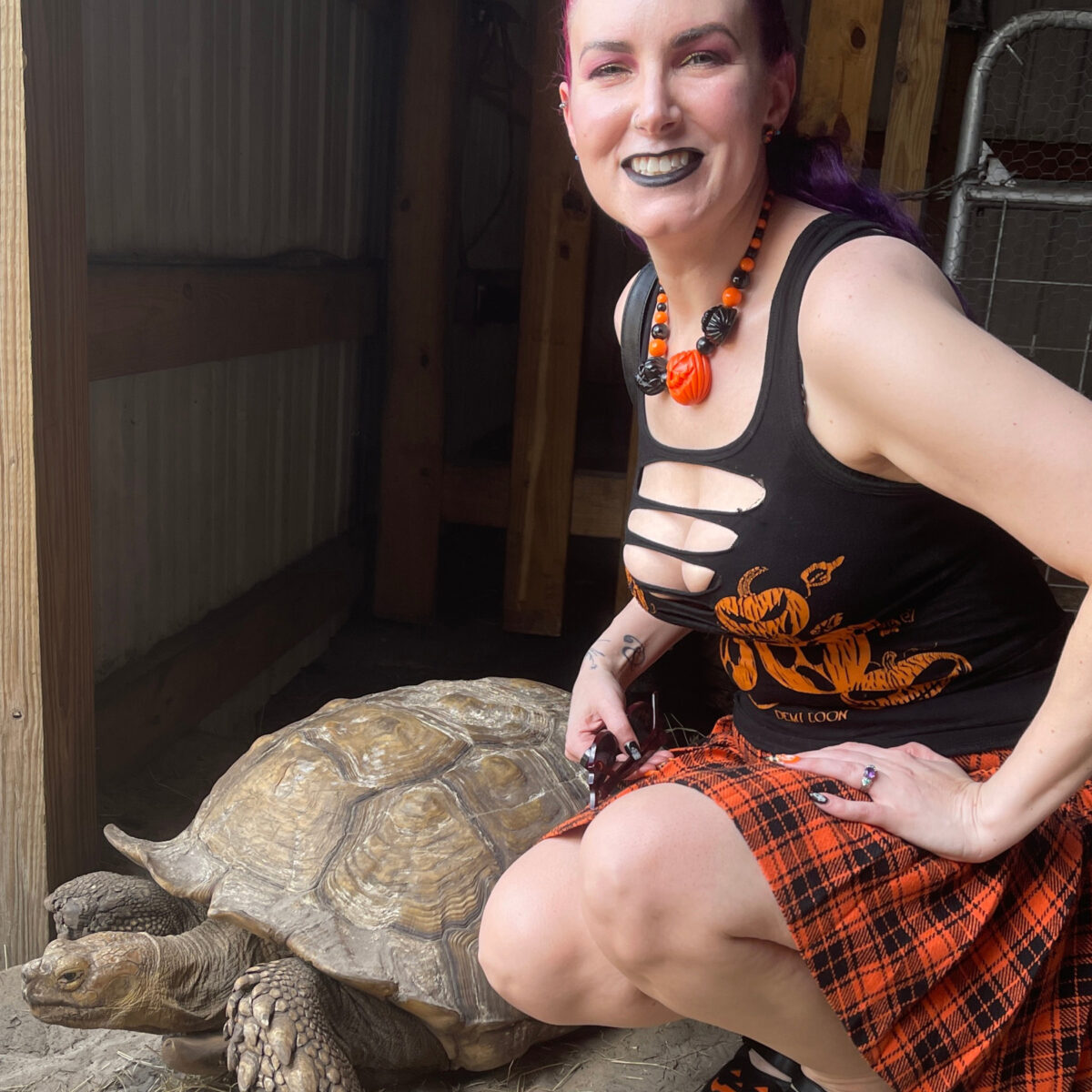 I loved the giant tortoises!
Kid-focused Activities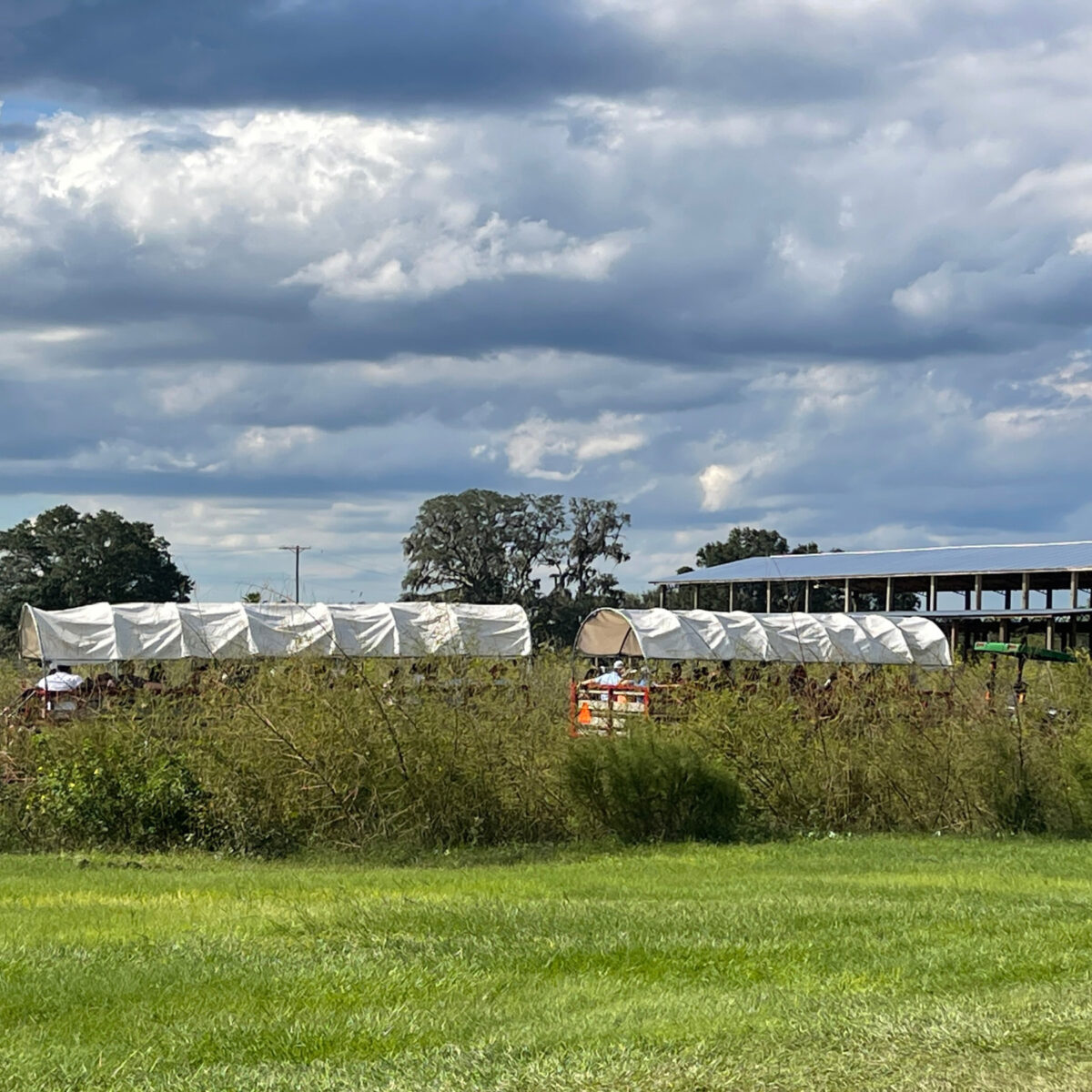 While I'm clearly not very kid-friendly, there are tons of kid-friendly activities at the Fall Pumpkin Festival at Raprager Family Farm. Pictured above is a hayride, and you can also take your kids on a pony ride.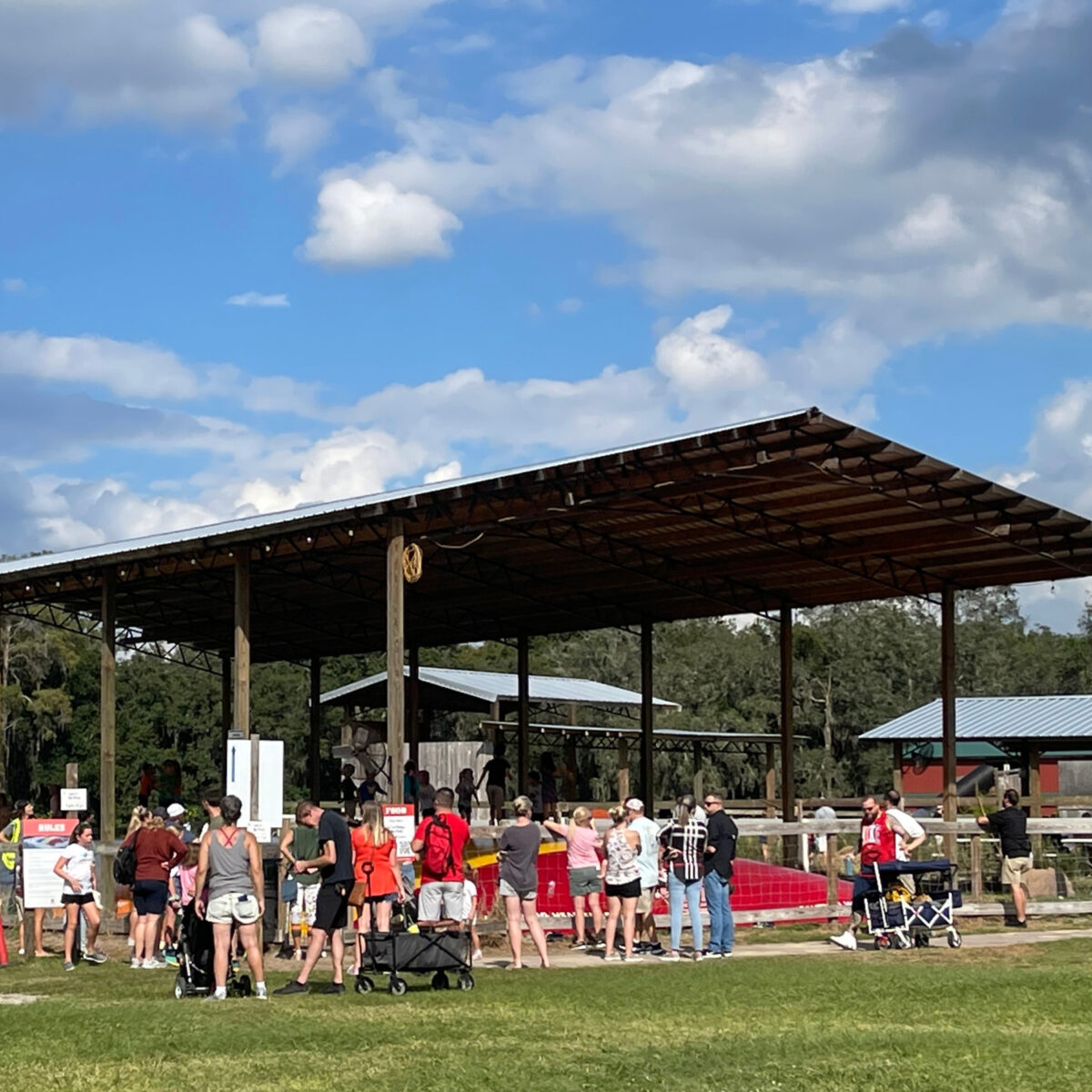 There is also a jumping area for kids, as well as a bounce house that I spotted.
If you're hungry, I recommend hitting the food trucks; they're much faster than the on-site Wholesome Hen. Avoid online ordering as it seems only to cause issues. It took 2 hours to get a hamburger.
Face Painting at the Fall Pumpkin Festival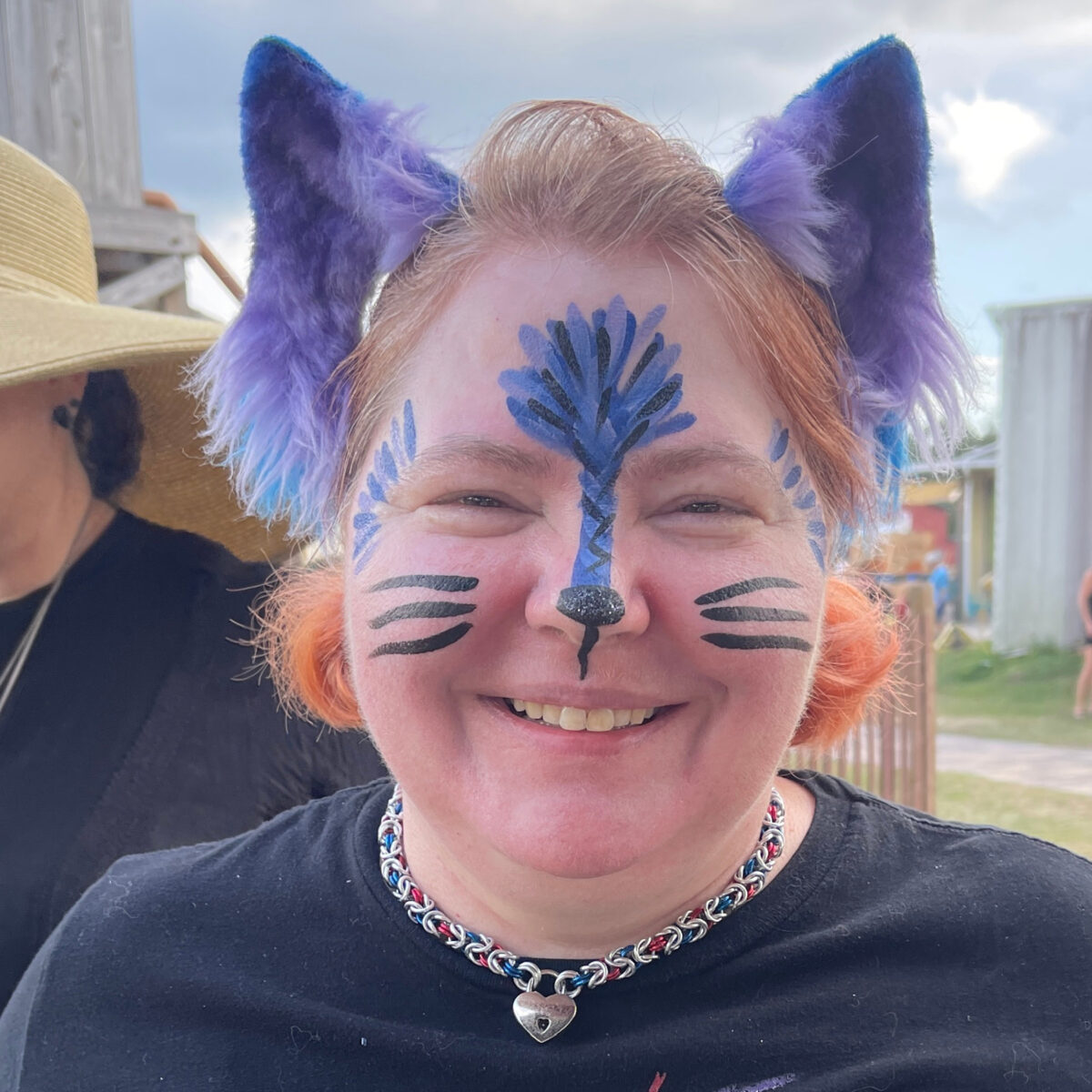 I think Raprager Farms also didn't anticipate how popular their event would be. The face painting was also about a 2-hour wait for one of my friends. Hopefully, they will hire additional painters for next year!
Haunted Barn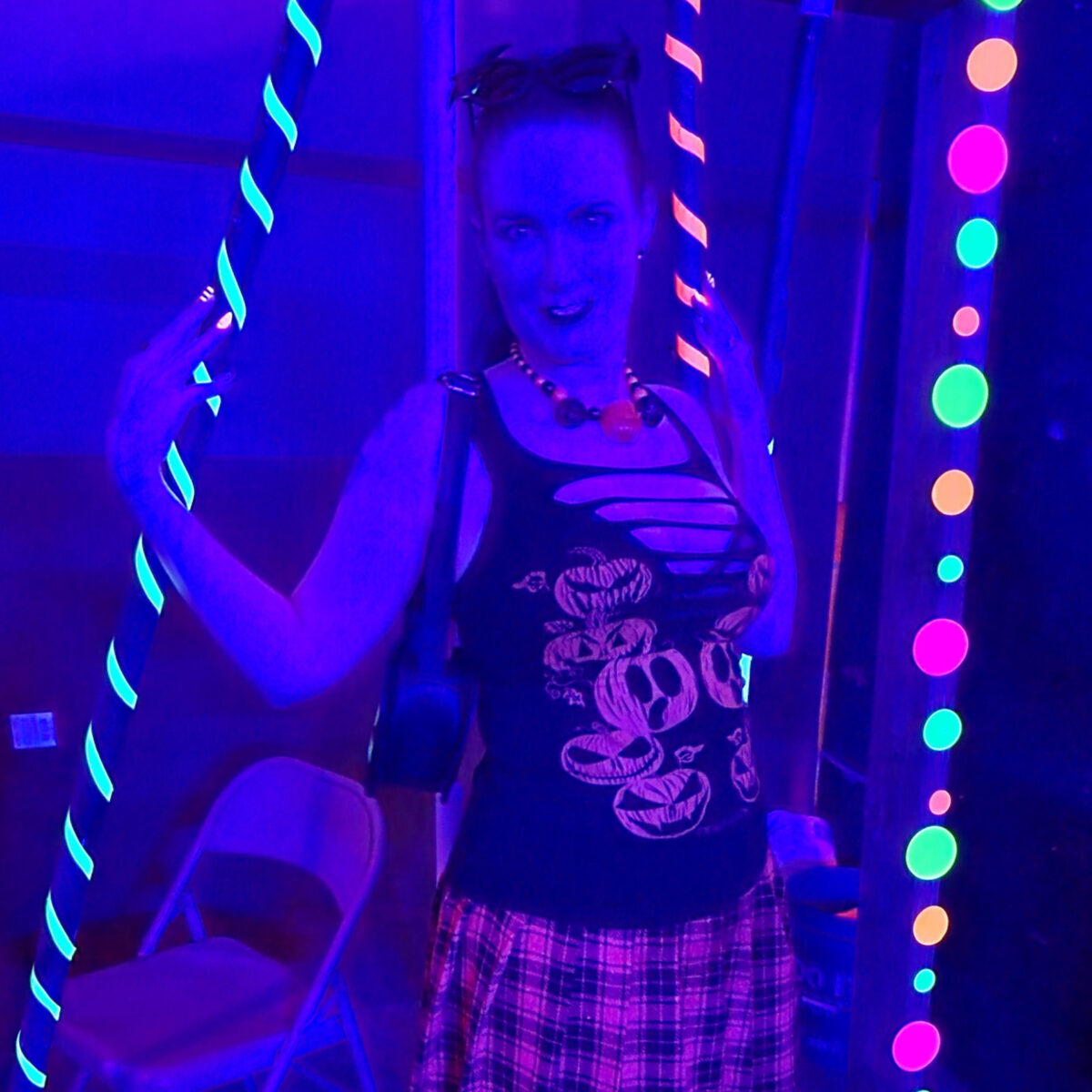 There's a great starter Haunted Barn for your child's first Haunted House experience. It has blacklight reactive areas, which I love! I need to have another blacklight party.
Pumpkins, Pumpkins, Pumpkins!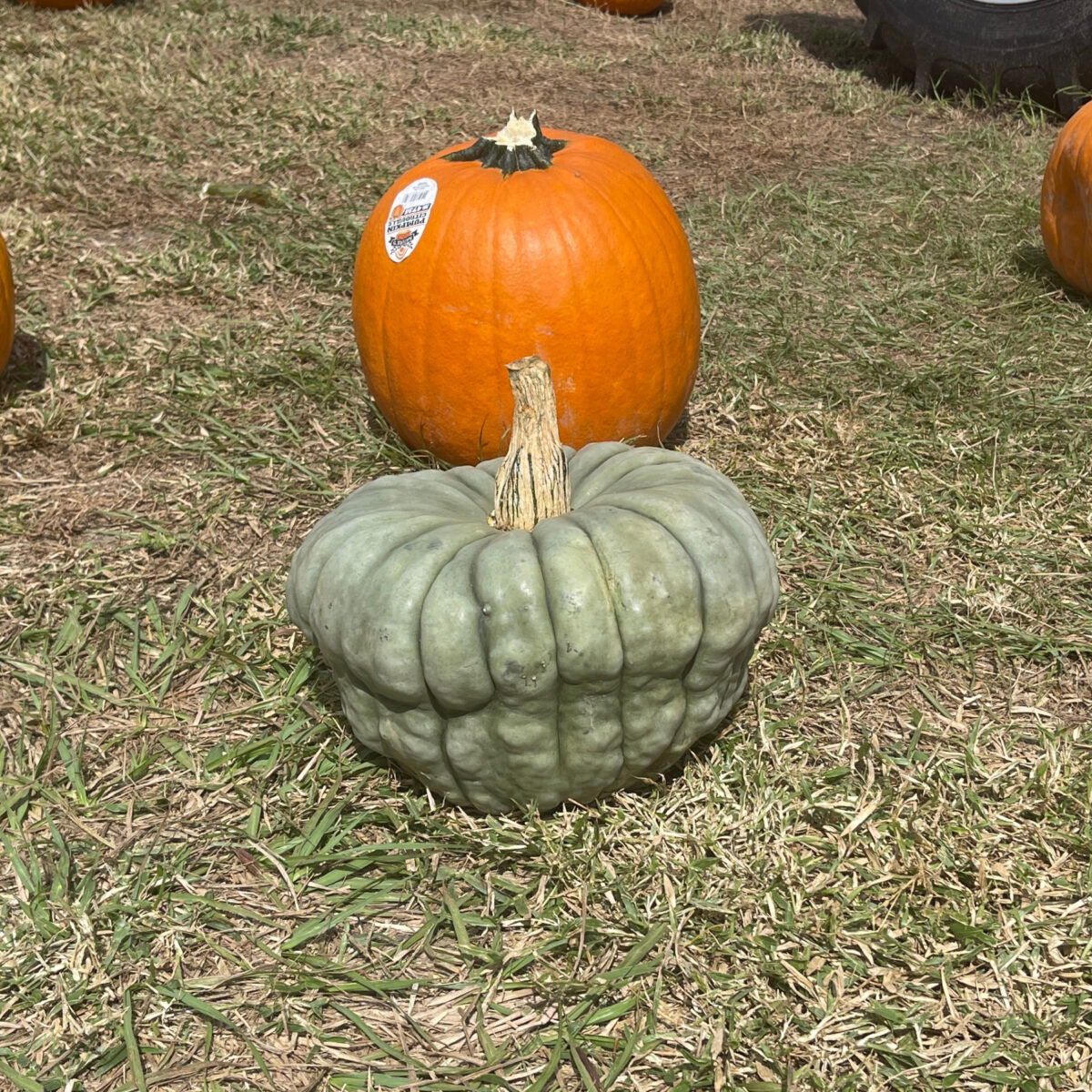 You'll find many cute pumpkins to buy for decorating or carving, from the heirloom style to crisp white or vibrant orange.
Final Thoughts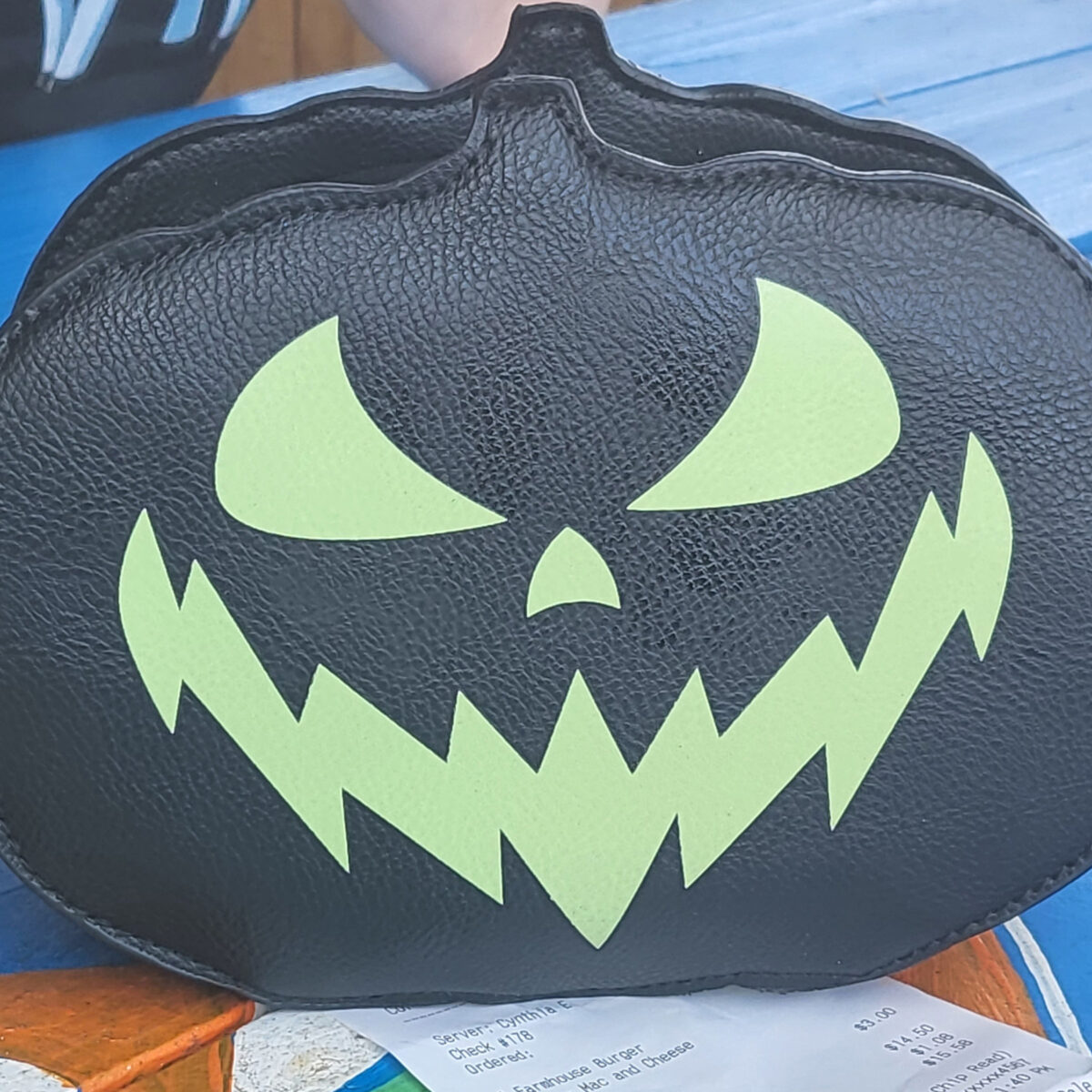 I found this cute glow-in-the-dark pumpkin purse at Hot Topic! It's from a year or two ago.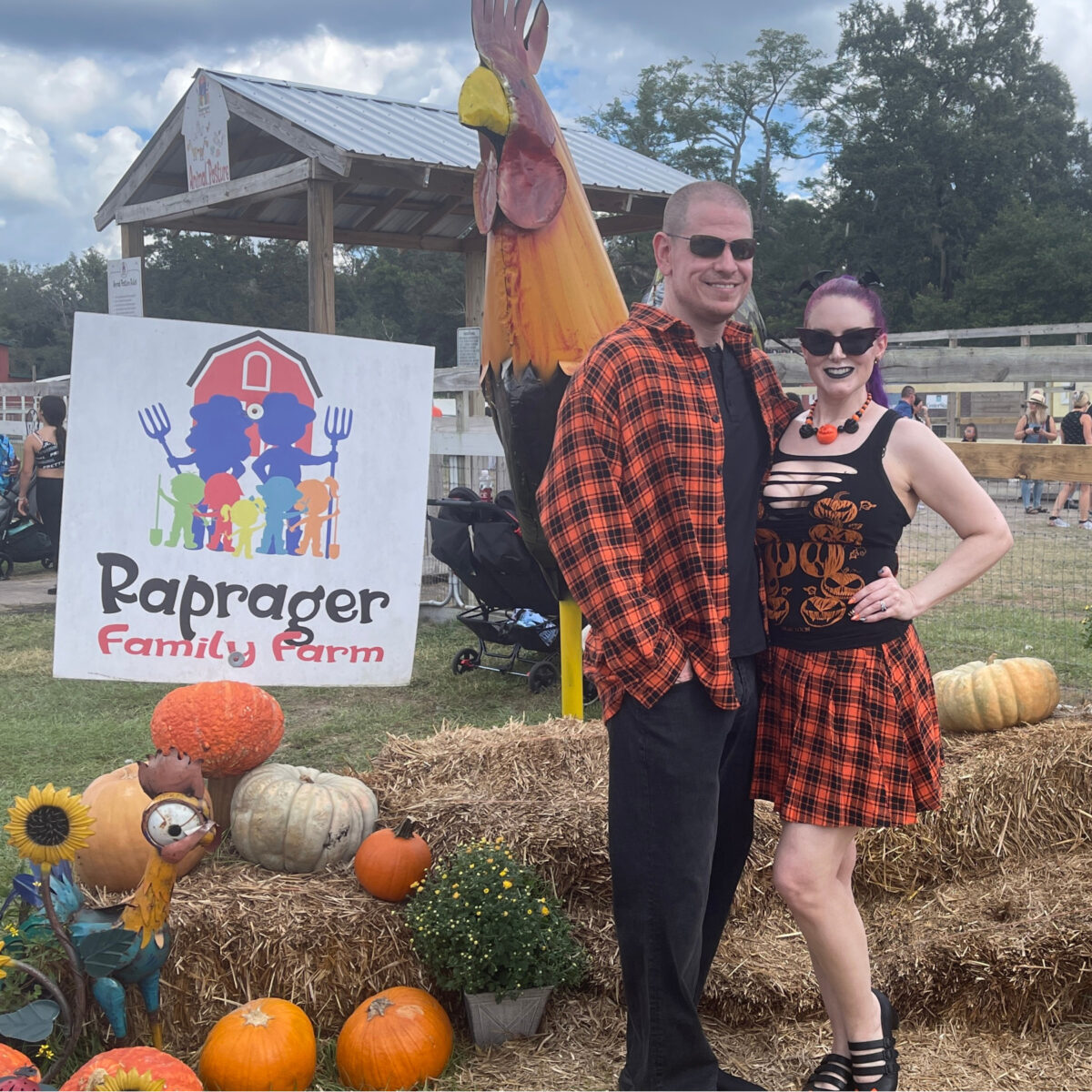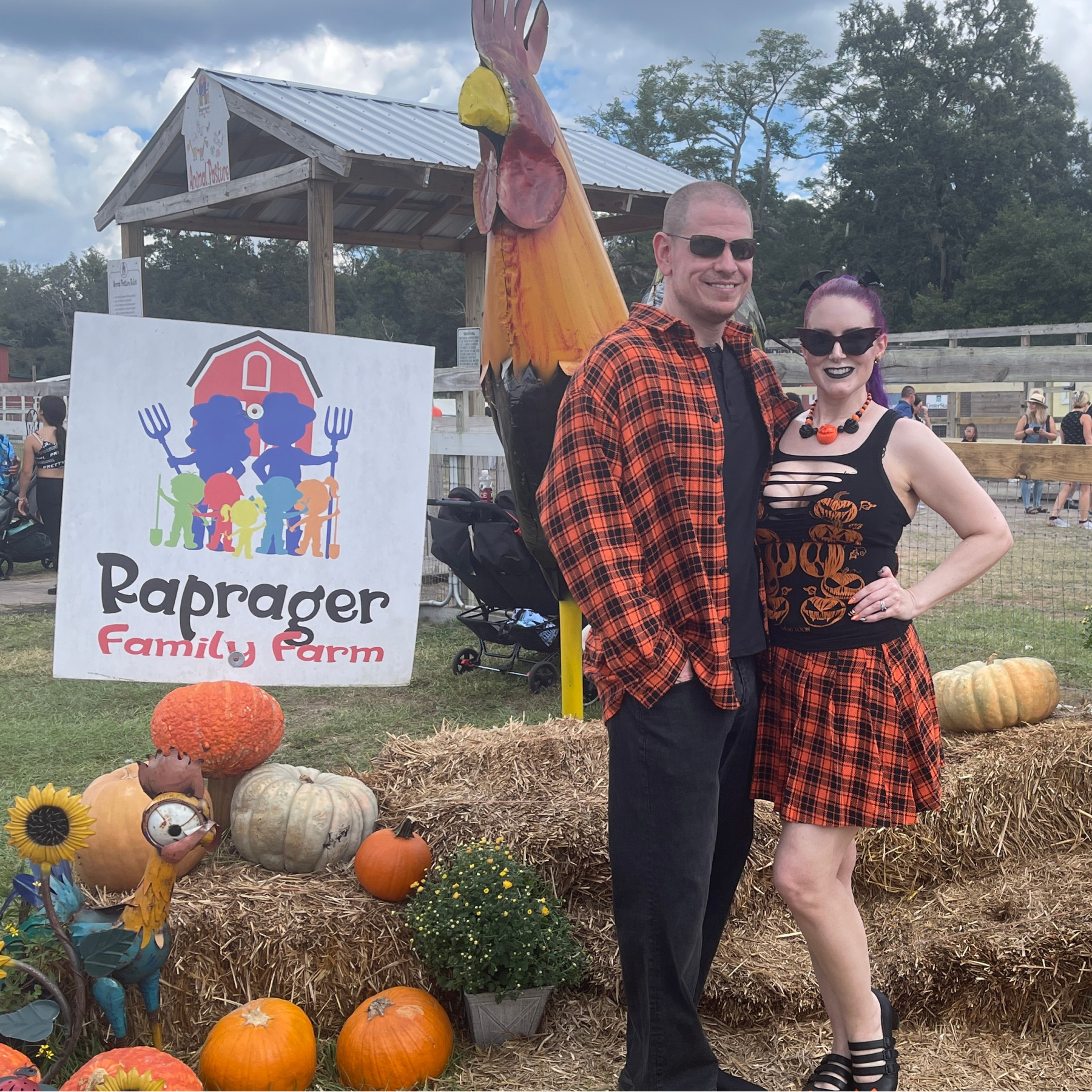 What We're Wearing
We had a great time with our friends at the Fall Pumpkin Festival at Raprager Family Farm. This one is great if you're looking for a kid-oriented or young-at-heart event!
What do you have planned for Autumn and Halloween this year? We have a few costume Halloween parties planned, as they're my favorite!
More to See