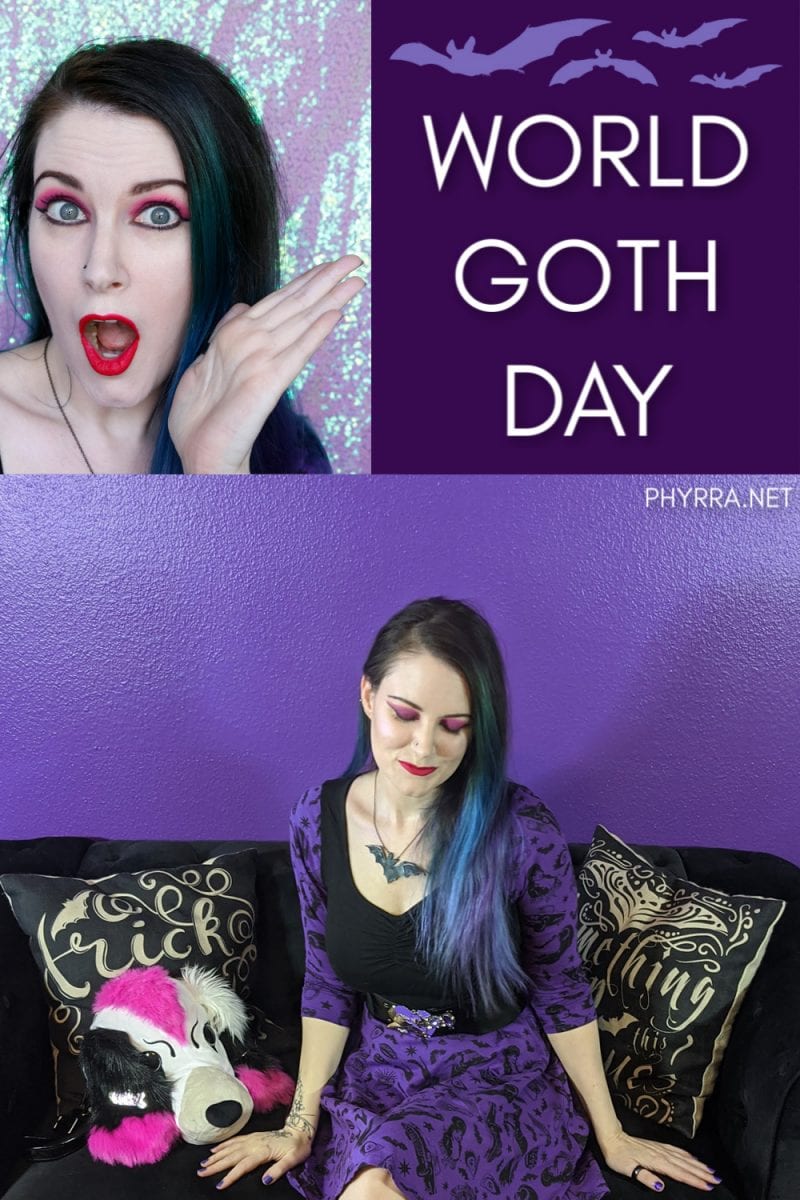 Happy World Goth Day!
Happy World Goth Day! Today is World Goth Day and to celebrate I dressed as one of my all-time favorite Gothic icons, Elvira! Elvira is an awesome feminist icon, too. I promise to do a proper cosplay makeup tutorial and look for her some day. However, today is not that day. I've been studying hard for my Google AdWords Certification. I took time out of my day to pick Amaya up from the vet's office, as she was just spayed, and then had to come back home to study more. When I looked at the clock and realized it was after 6pm, I knew I needed to hurry and put a look together for World Goth Day.
I did my makeup in about 10 minutes, super fast for me as I typically like to take an hour. I was trying to rush outside before it started pouring, but didn't make it, so took these photos indoors.
About Elvira Mistress of the Dark
Cassandra Peterson, better known as Elvira Mistress of the Dark, is such a fun gothic icon. She's not afraid to speak her mind, wear hot pink eyeshadow with red lipstick, and strut her stuff. She inherits her poodle Algonquin from her great-aunt Morgana, along with a mansion, and recipe book. She dubs Algonquin Gonk and gives him a punk makeover, which I love. If you've never seen it, you should watch Elvira Mistress of the Dark. It's a lot of fun.
World Goth Day Makeup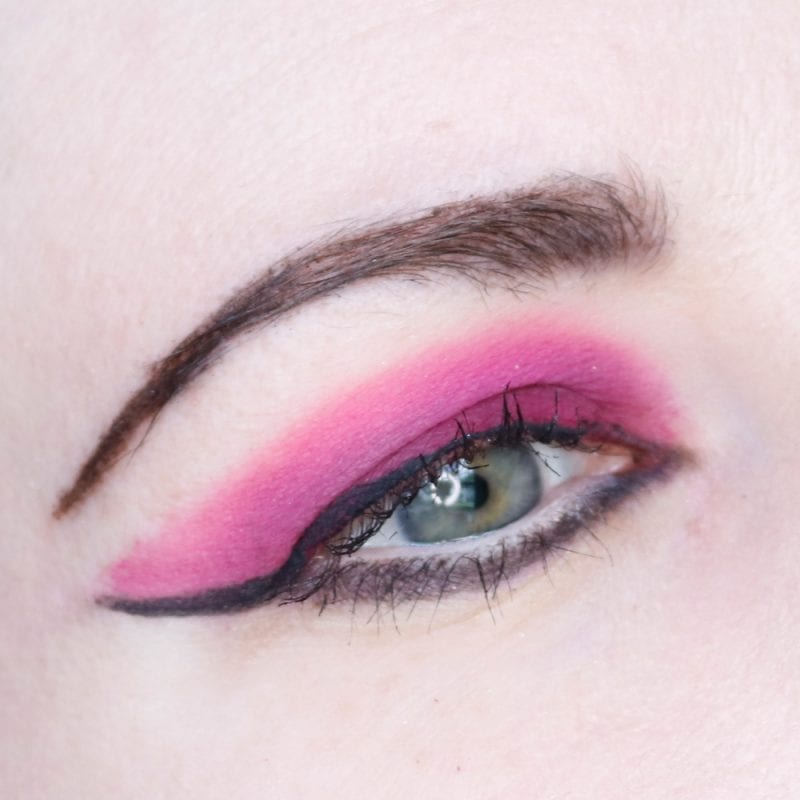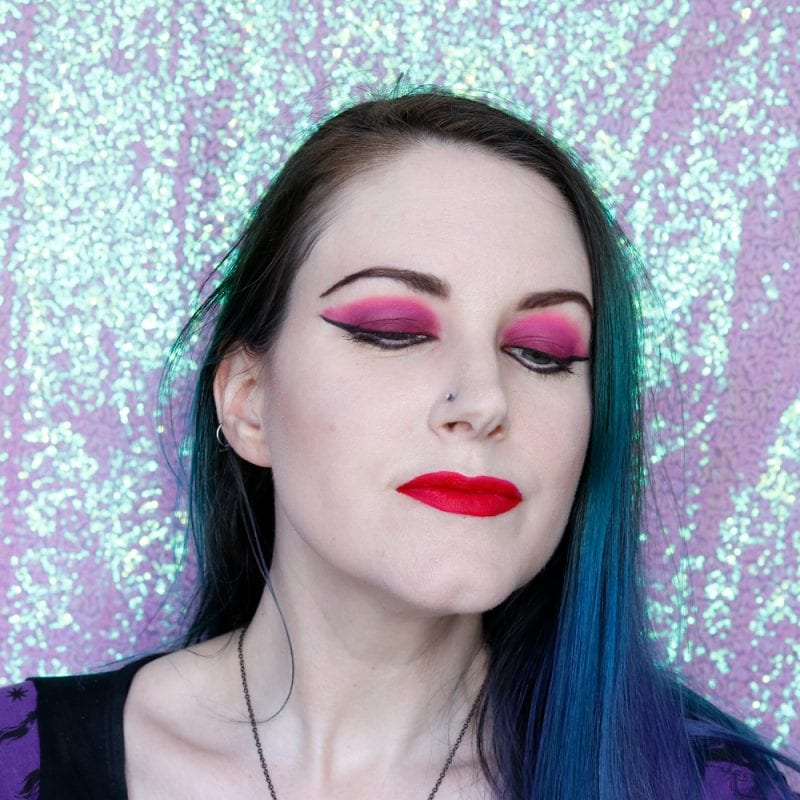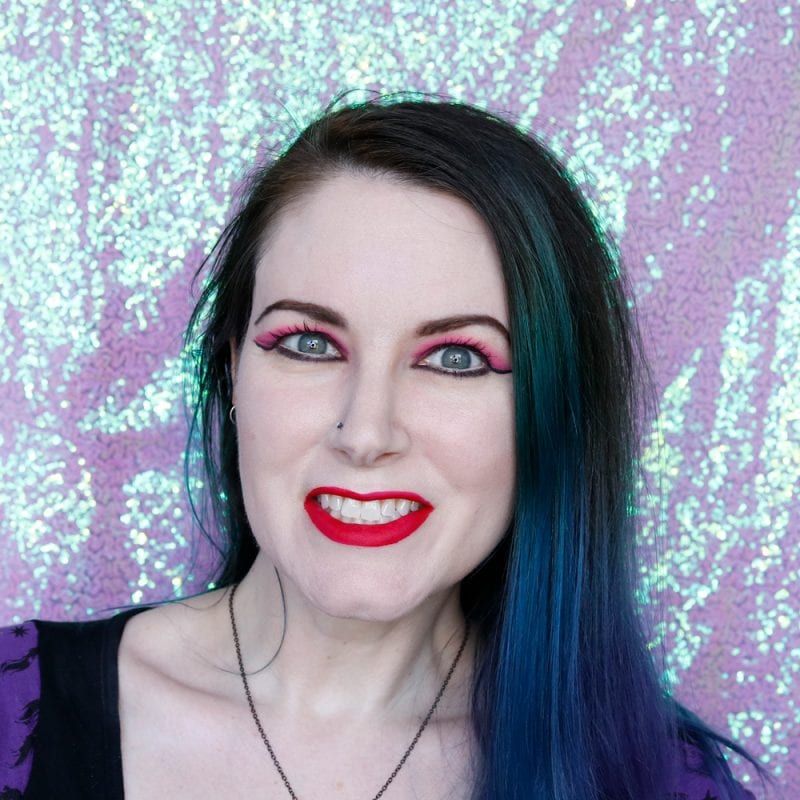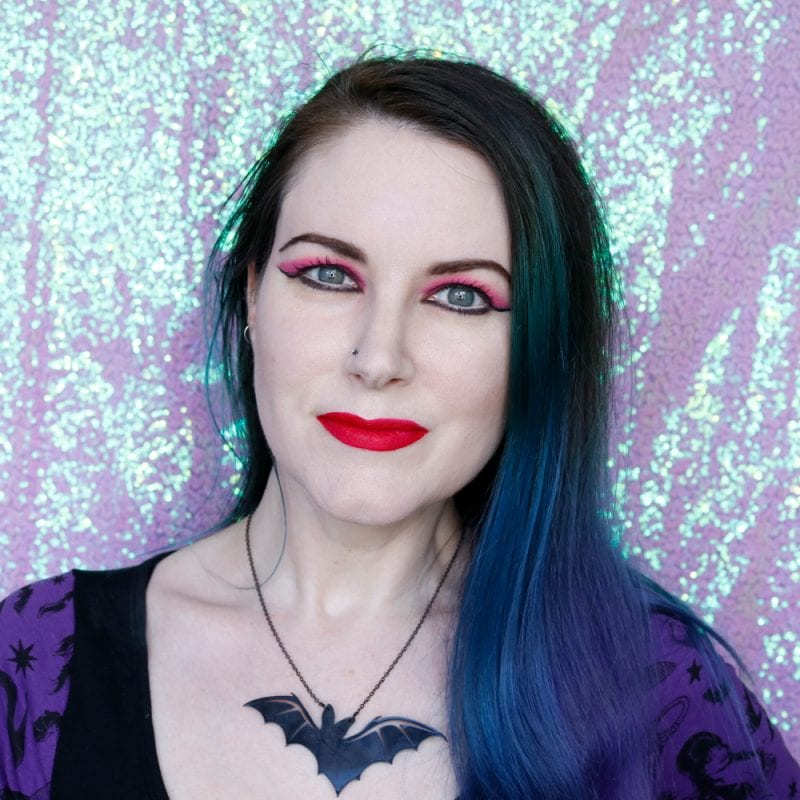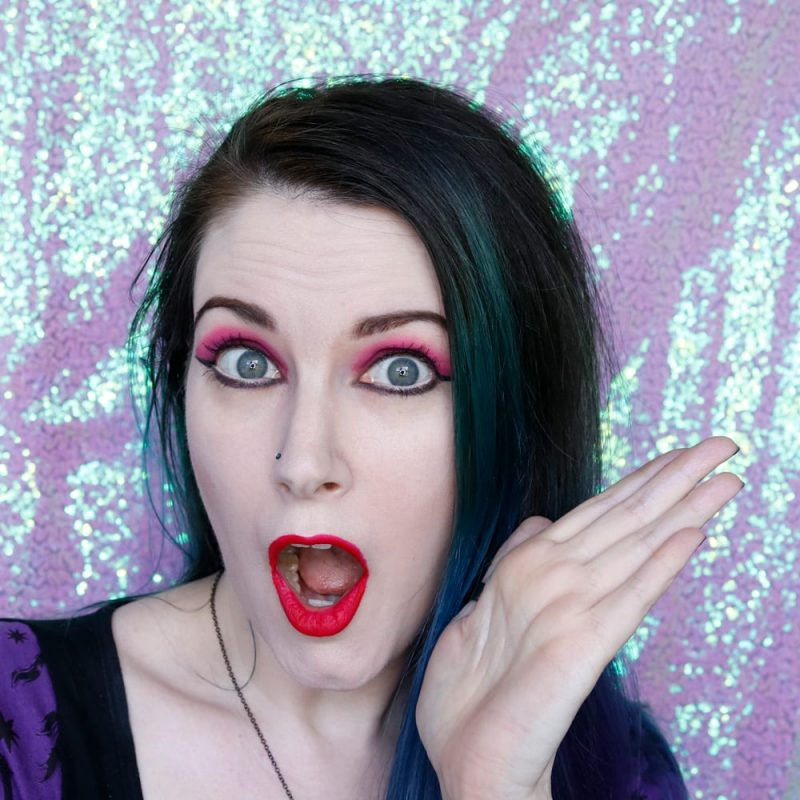 Eyes
TheBalm Put a Lid On it Primer
Black Moon New (Orb of Light Palette) – to set the primer
Nabla Venom (Wild Berry Palette) – lid
Sugarpill Melody (C1 Palette) – transition
Viseart Hot Pink (Bright Editorial Palette) – to blend the two shades
TheBalm Schwing Matte Black Eyeliner – upper lashline
Urban Decay Shock Pencil – lower lashline
Black Moon Black (Orb of Light Palette) – smudged on top of Shock
LA Girl Super Bright Pencil – lower waterline
Milk Makeup Kush Lash Primer
Eyeko Lash Alert Mascara
Black Moon Black and Wolf (Orb of Light Palette) – brows
Milk Cypher Brow Gel
Face
Milk Makeup Hydro Grip Primer
Milk Makeup Flex Stick in Porcelain
Nyx So Taupe – contour
Black Moon Catshark – highlight
Fenty Lavender Powder
Lips
Melt Bellastona Liquid Lipstick
World Goth Day Outfit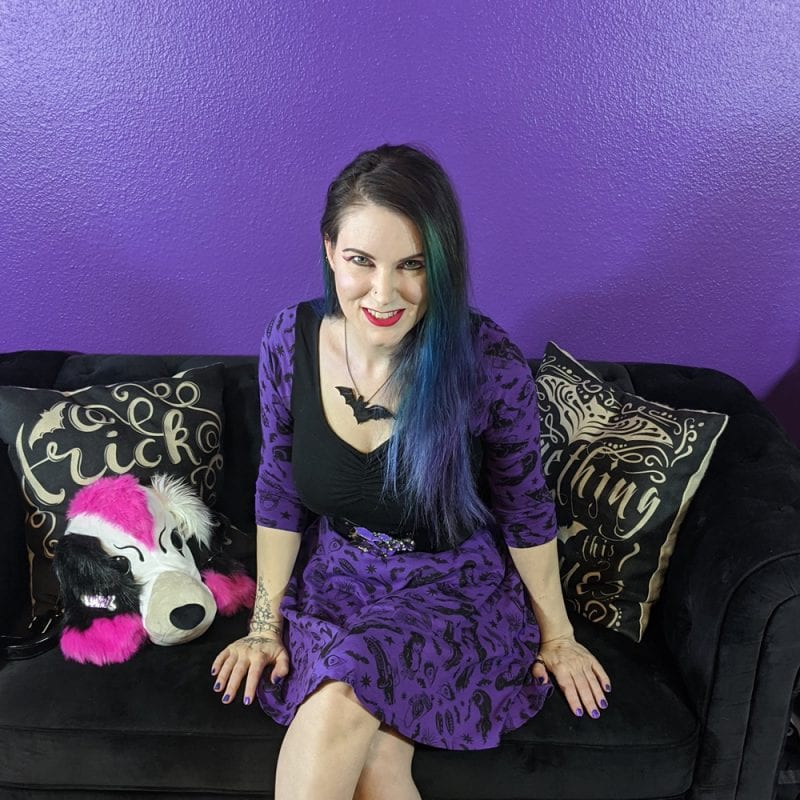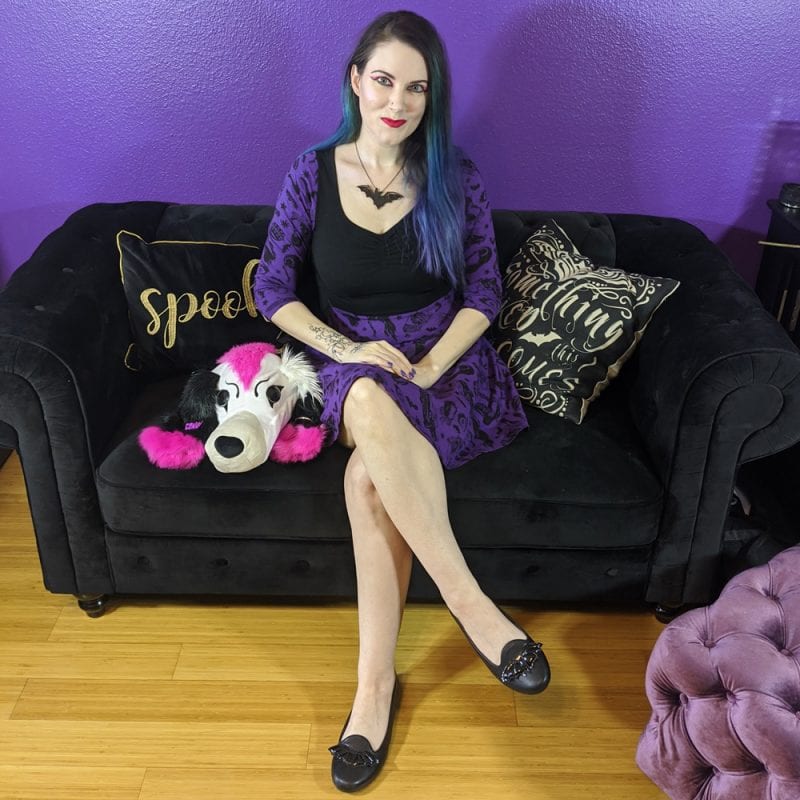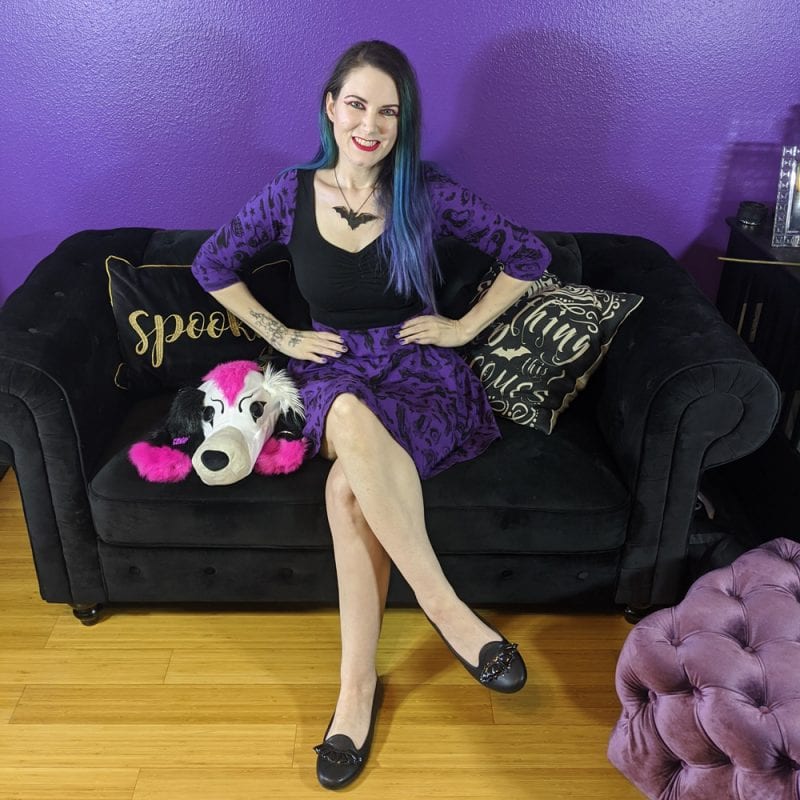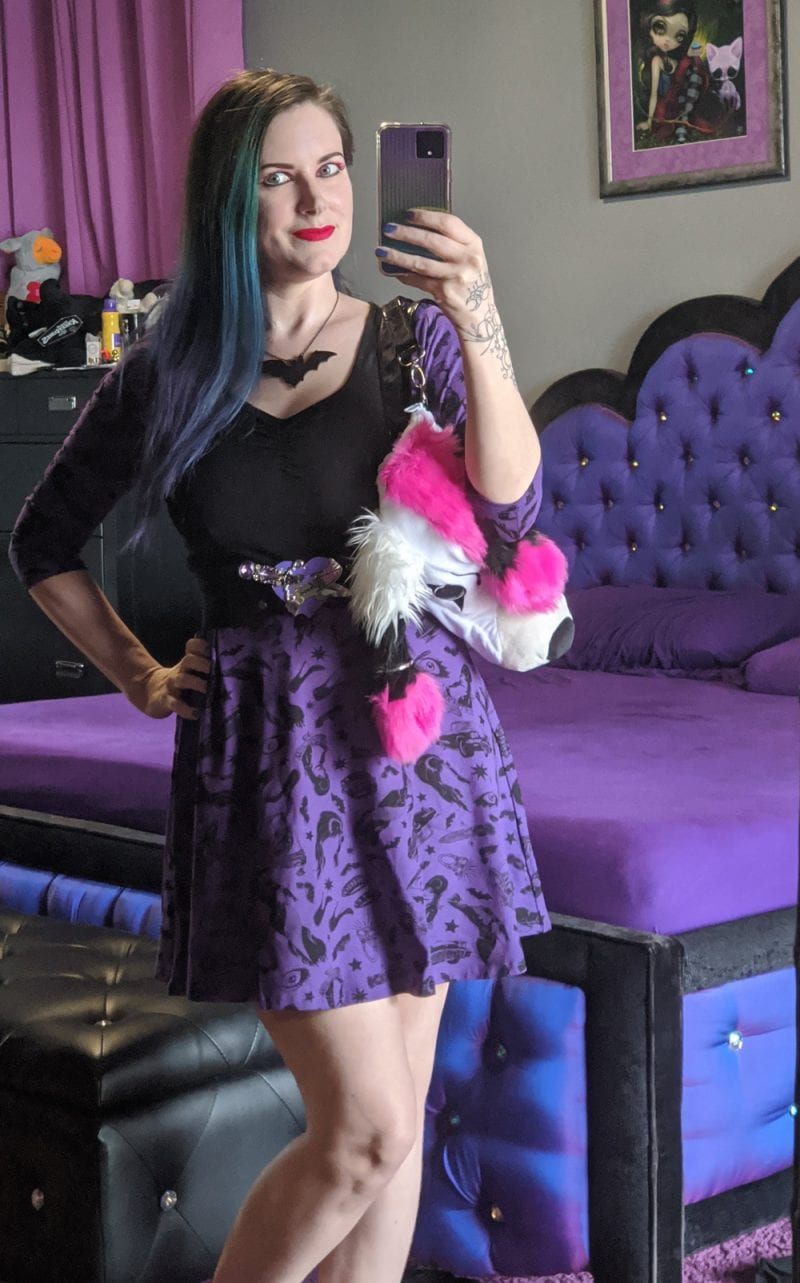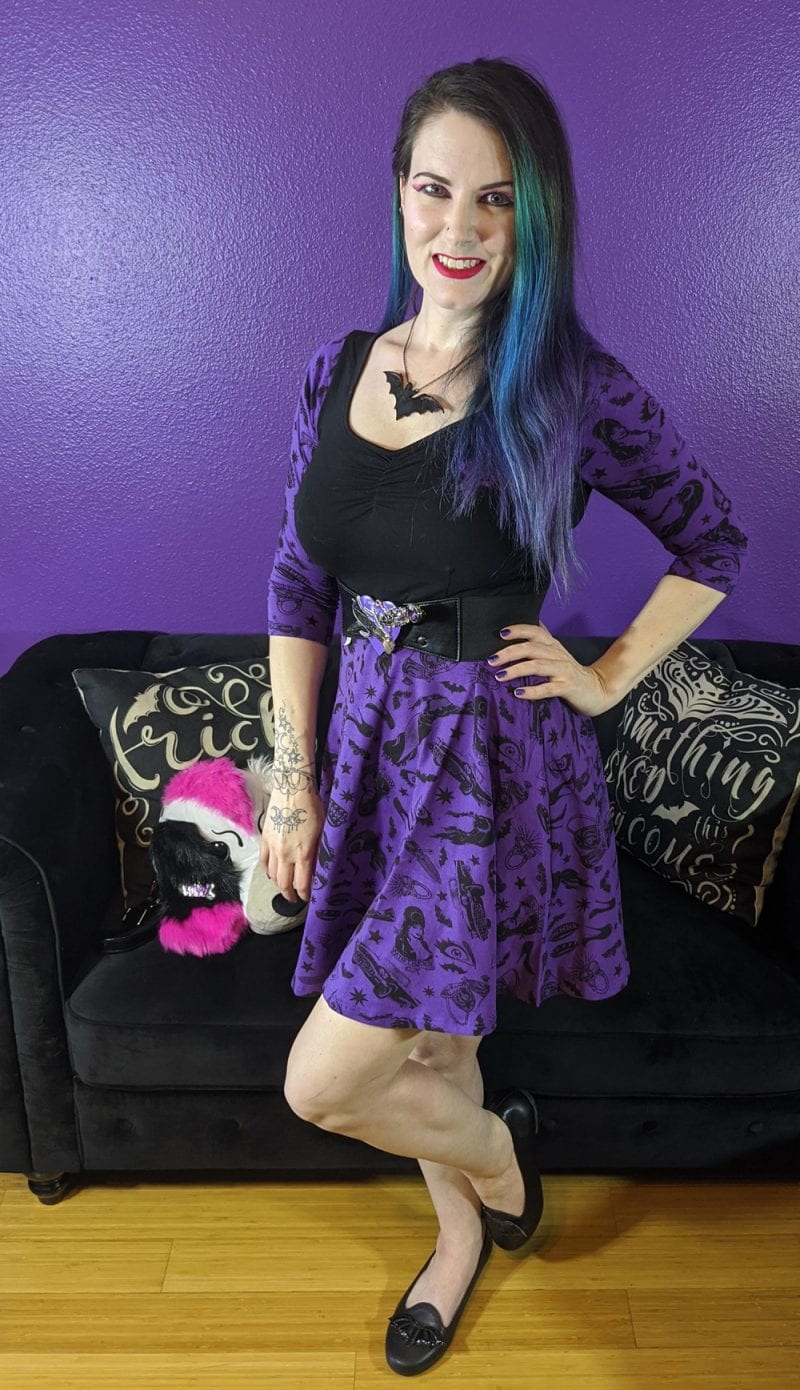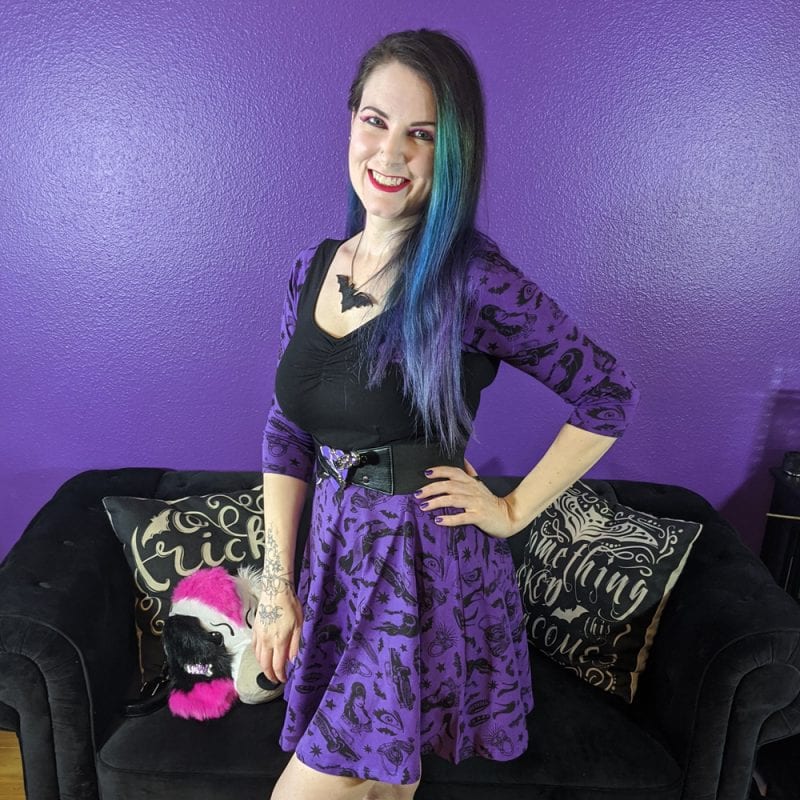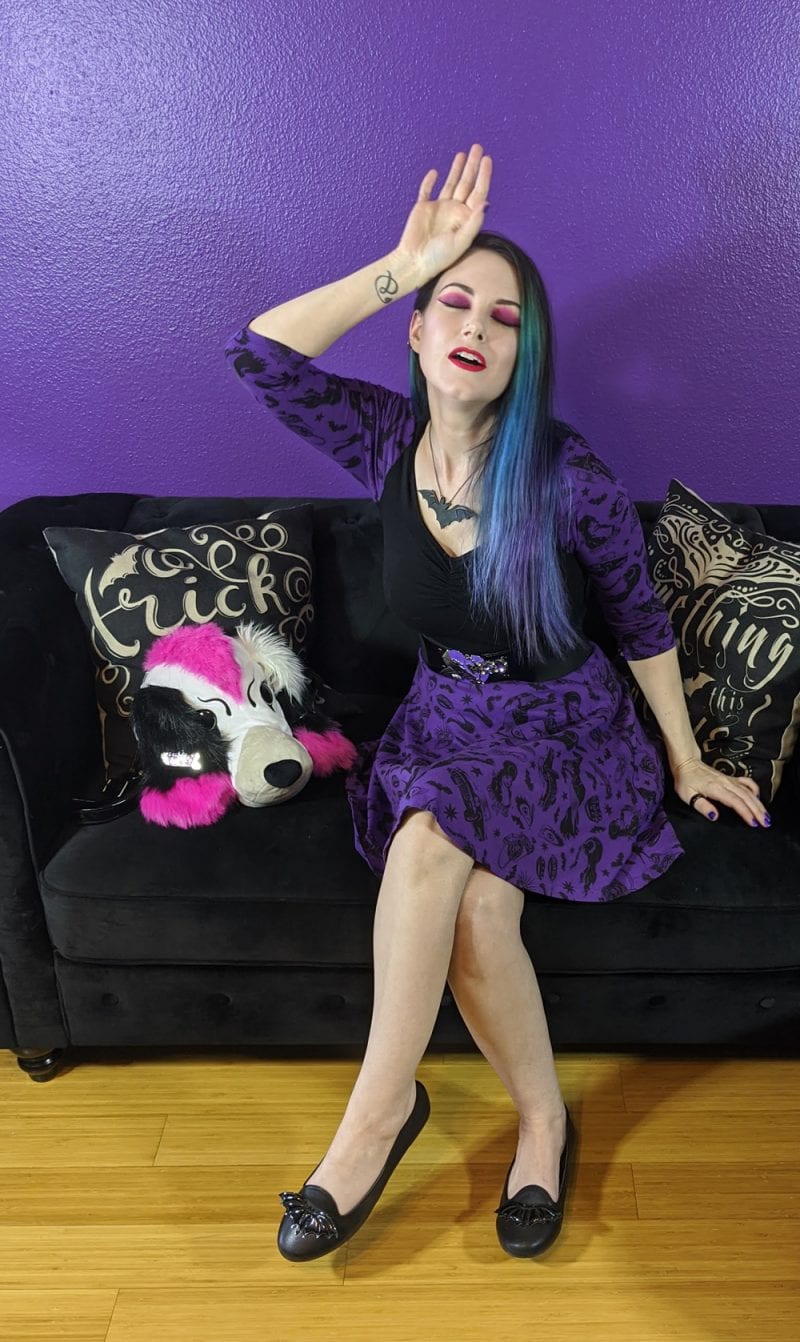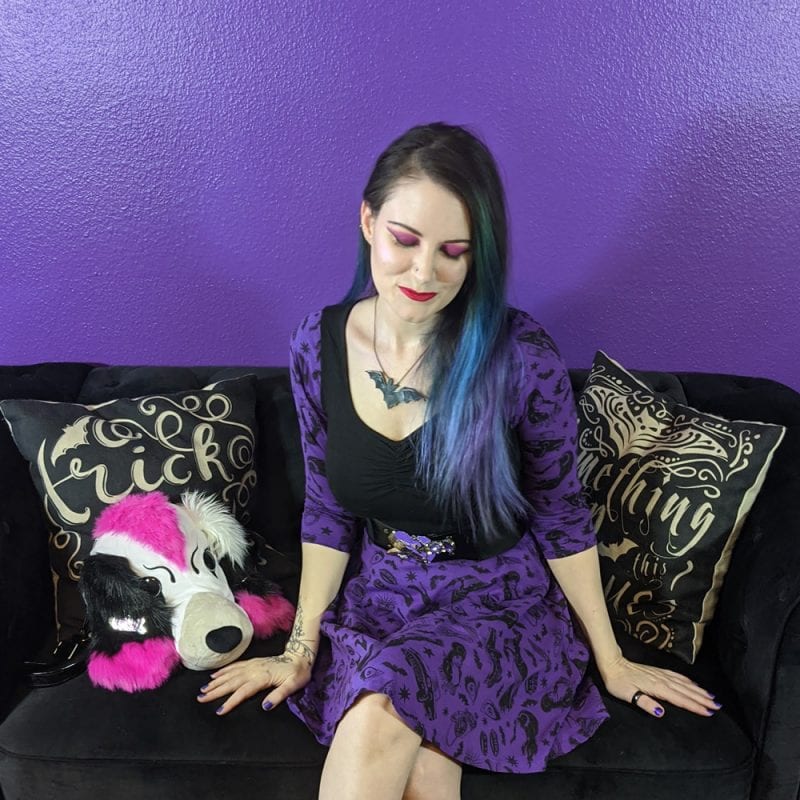 What I'm Wearing
Kreepsville 666 Elvira Comic Icons Purple Skater Dress (size small)
Kreepsville 666 Elvira Purple Dagger Belt (size small)
Bat Necklace (discontinued, similar style)
Kreepsville 666 Gonk Purse
Strange Cvlt Lydia Bat Flats (size 8)
I adore this cute purple Elvira dress from Kreepsville 666 and there was no way I could pass up a punk rock poodle purse. Because I'm not a fan of spiders, I don't own any black spider necklaces, which you typically see worn with this dress. I chose one of my big bag necklaces and then tied that in with my black on black bat flats from Strange Cvlt. I've had the Elvira belt for a long time, as it looks good with any long black dress I own.
How are you celebrating World Goth Day?