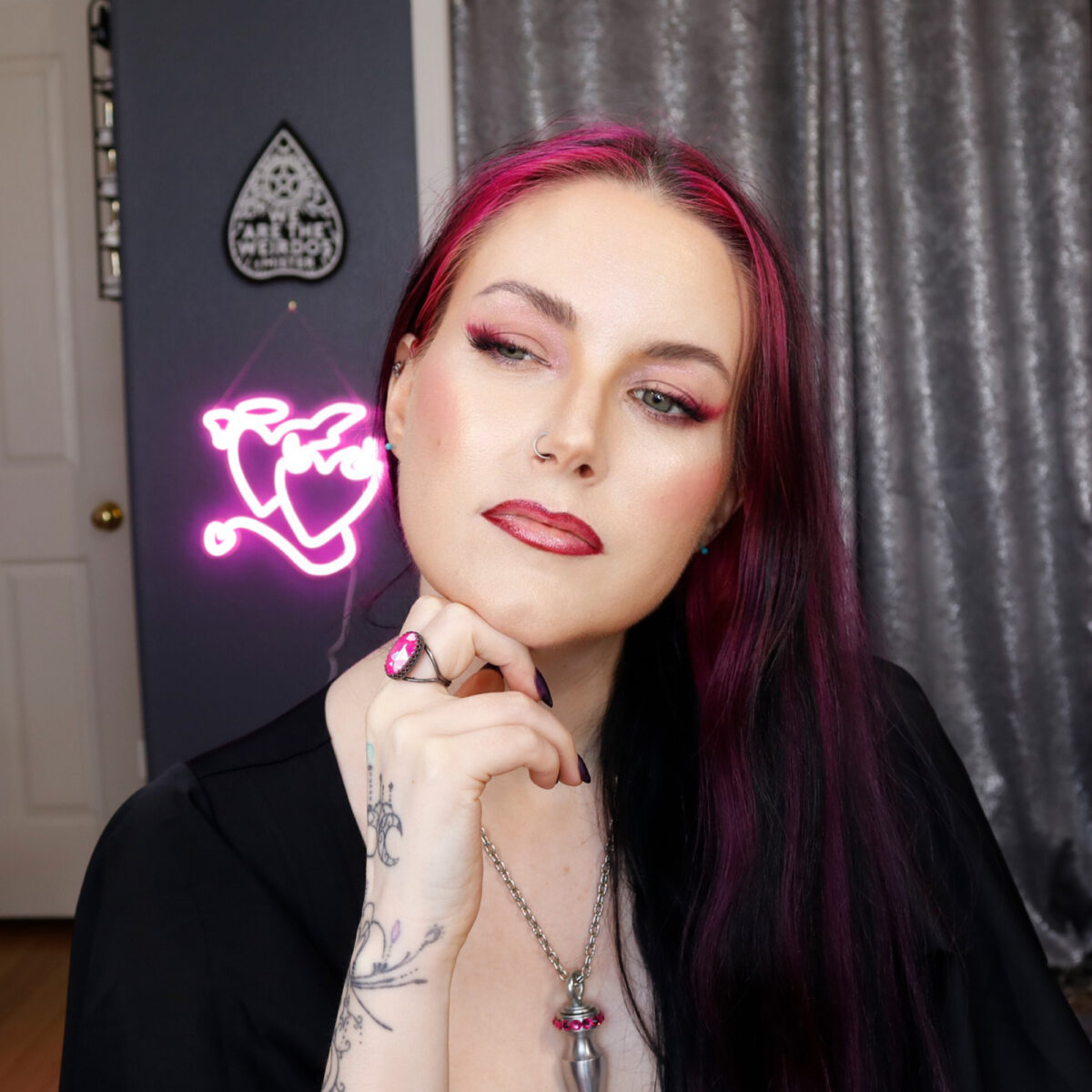 Hello, beautiful people! Today I'm sharing a pink makeup look with you. Last night was the first time that I've been able to put on makeup since my surgery. I'm doing well with my recovery.
Do you love blogs?
Do you love blogs? If so, please like, comment, and share our content. Blogs are dying. Google is trying to kill them off, but you can help blogs like mine continue to exist by liking, sharing, and commenting on our content. Best of all, that's free!
Affiliate Links and Codes
If you want to help support my content at no cost to you, please consider shopping through my affiliate links and codes. You can find them on my Affiliate Codes page. It's also in the menu at the top of the site. I use this money to pay for hosting for my blog, purchase products you ask me to review for content, and more. I'm someone who loves to help others and share what I'm passionate about.
I am not an 'influencer' who makes six figures; I make less than the average annual salary nationwide at my job, but it's enough for me to pay all my bills. I love my current job working for my friends who are kind and I'm so grateful that it's good for my mental health. When I made twice this amount, the company culture contributed negatively towards my mental health and caused me to go into burnout. I want to work to live, not live to work. So I'm doing my best to live within my means and do that.
What I'm Wearing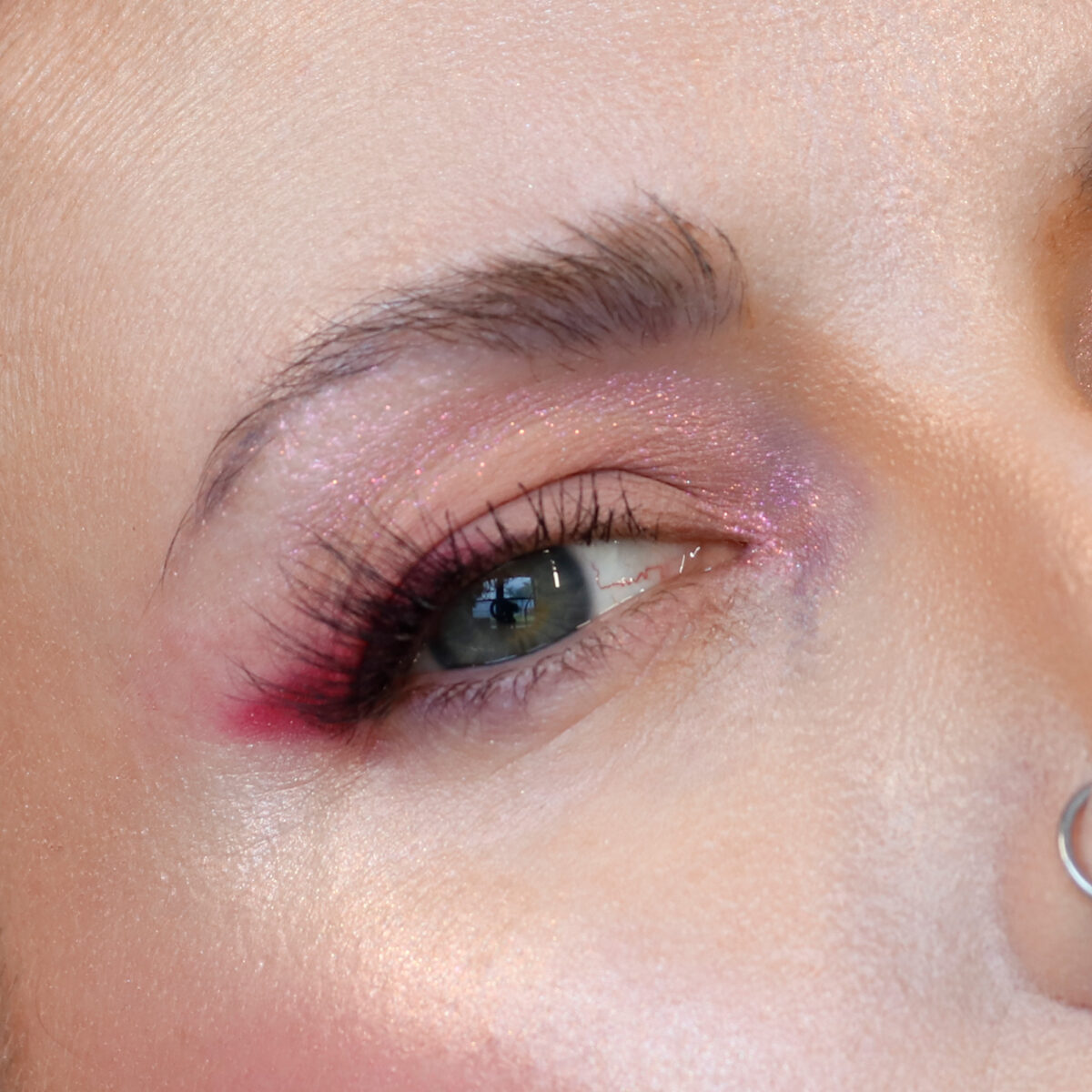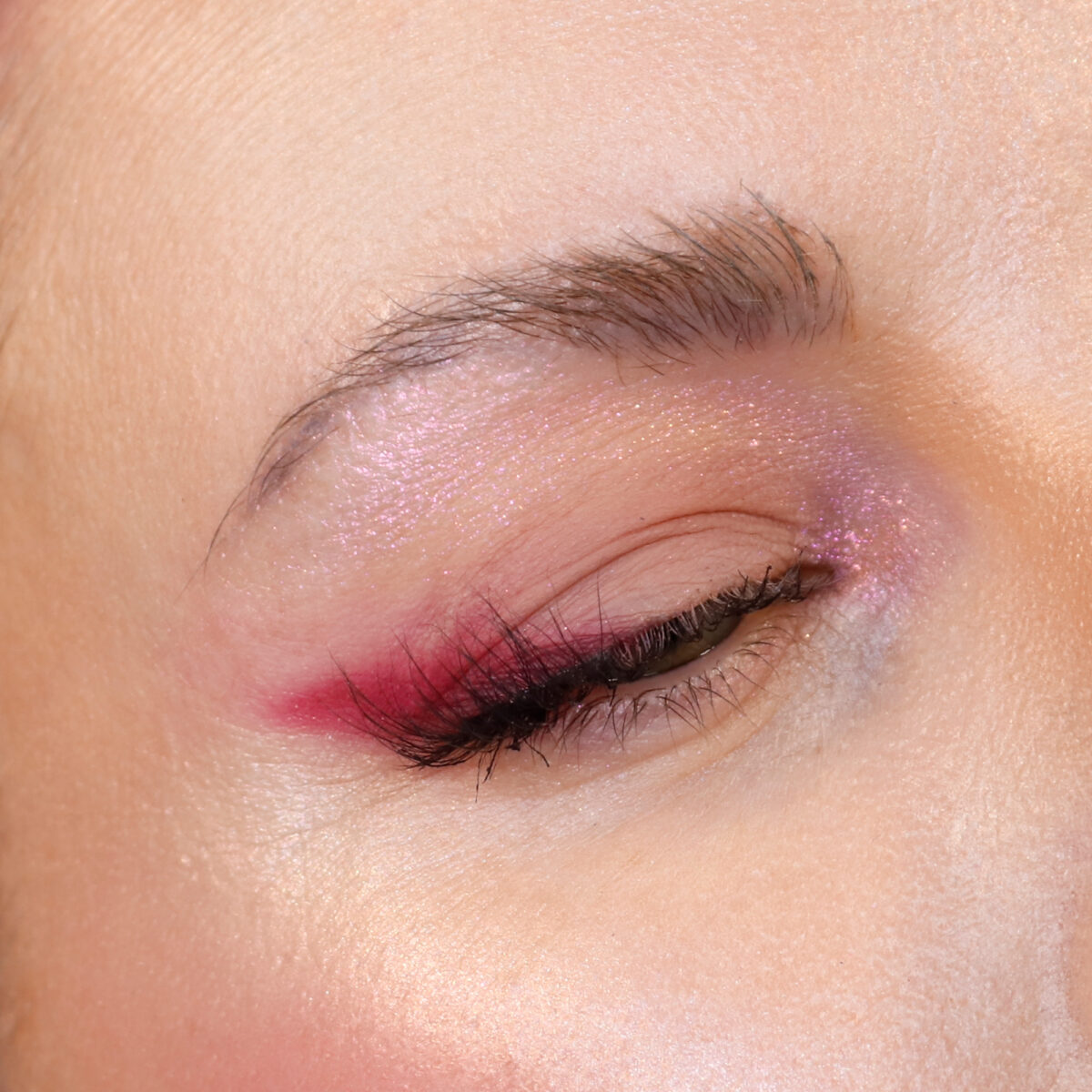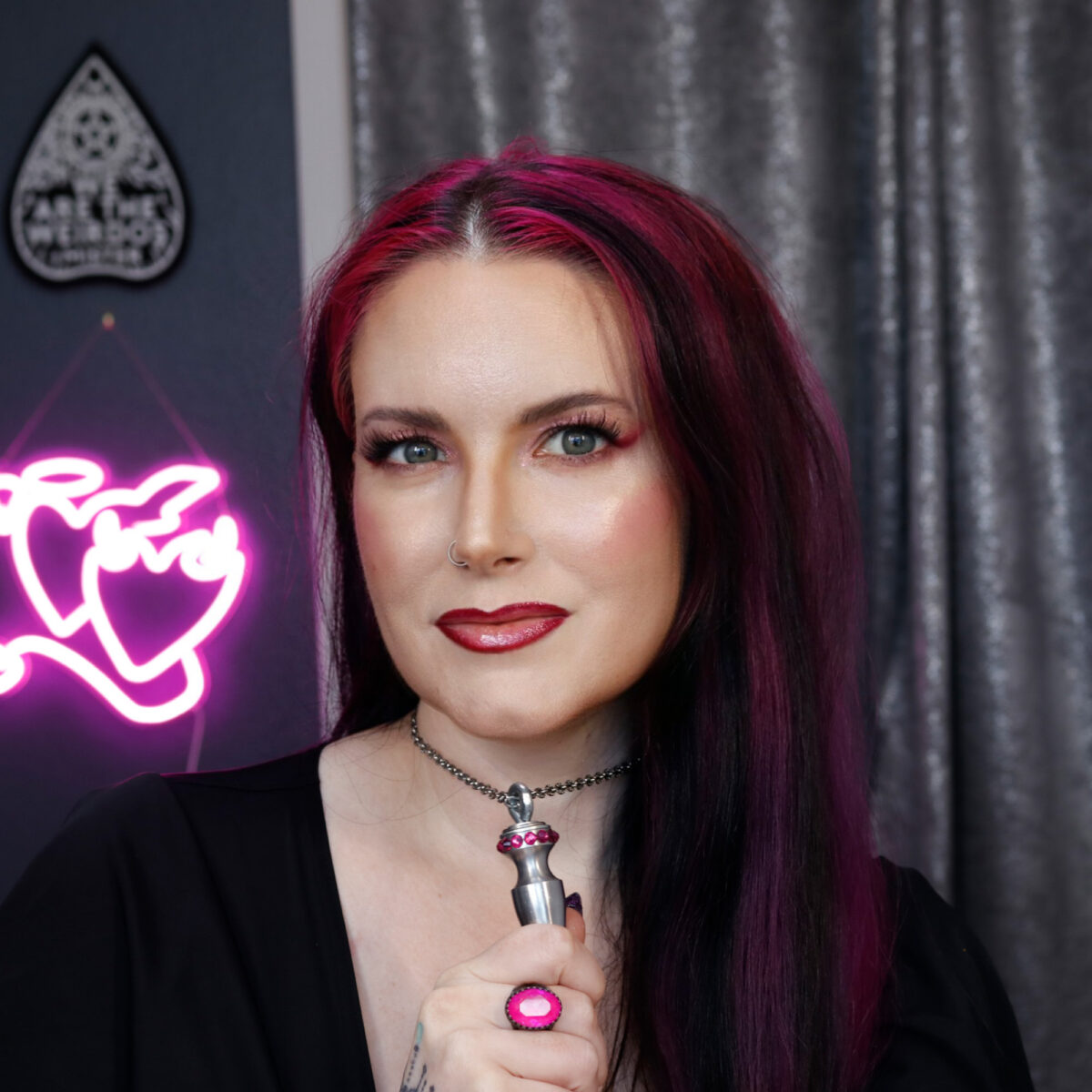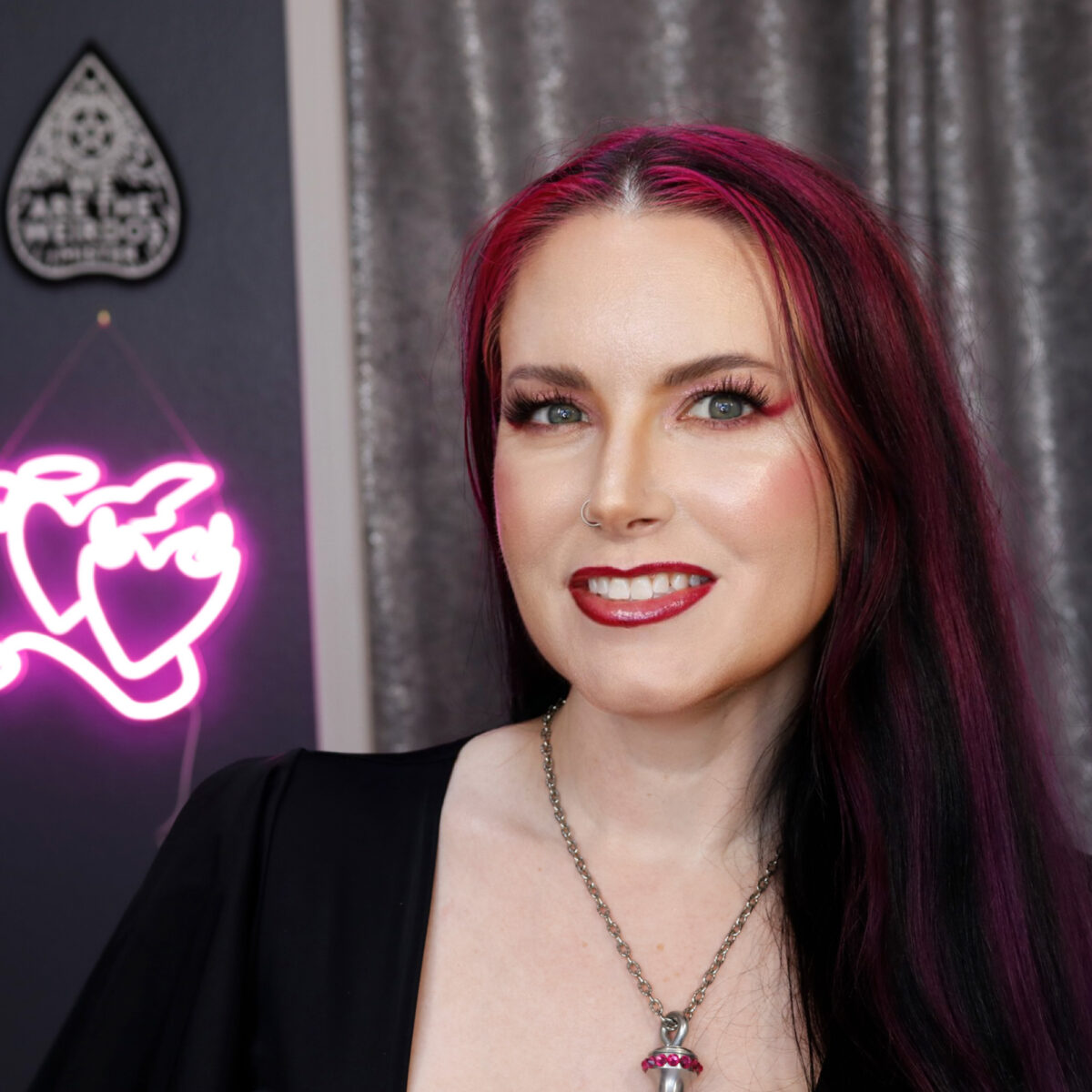 FASHION
Black Milk Clothing Sleek Rio Top
Bunny Paige Statement Ring and Necklace
EYES
Ulta Beauty Matte Eye Primer
Viseart Lilas Quad (top right matte)
Viseart Bright Editorial Palette (I used the magenta shade, this is now available in a petite size!)
Blend Bunny Maybe & Taboo (Surge Palette)
Lethal Thorn Eyeshadow
Devinah Patrina Eyeshadow
Karla Cosmetics Rockabye Baby Shadow Potion (use code CORDELIA to save)
Fenty Beauty Lavender Pro Filt'r Powder
Eyeko Lash Alert Mascara
Velour Lash Clusters
Velour Latext Free Lash Glue
FACE
Danessa Myricks Original Prism FX
Rare Beauty Positive Light Under Eye Brightener in Light
Danessa Myricks Yummy Skin Blurring Balm Powder in Shade 1
Danessa Myricks Yummy Skin Skin Tint in Shade 1
Jouer Sunset Cream Bronzer
Wet n' Wild Ticket to Brazil Bronzer
Silk Naturals Meld Powder in Light (use code summer23 to save)
Kaleidos Star Surfer Highlighter
*Merit Stockholm Cream Blush
My Pretty Zombie MDMA Blush (use code myprettyphyrra to save)
*IDUN Minerals Ready Set Refresh Spray
LIPS
About Face Lost Time Matte Fix Lip Pencil
R.E.M. Beauty 7 Rings Thank You, Next Plumping Lip Gloss (LE, still available but not sure for how much longer)
*denotes PR sample
For the makeup look above if you wanted to recreate it, skip the Viseart Bright Editorial palette and just use the Surge palette.
Want more pink makeup inspiration? Check out all my pink makeup looks!
Karla Cosmetics Rockabye Baby Shadow Potion
I've picked up 3 of the Karla Shadow Potions and I love them. Shadow Potions are versatile because you can use them as eyeshadow, eyeliner, or face highlighter depending on the shade. And you only need the tiniest bit of product to cover you! It's easy to blend out with finger tips or a makeup brush.
For my makeup look above, I used my finger tip initially to put it on at the inner corner of the eye up through the crease and browbone. Then I switched to a brush to diffuse the edges.
I've got several loose multichromes and pastel duochromes from Karla that I will share with you as soon as I'm able. The formula is excellent and easy to apply.
The eyeshadow look that I created was inspired by looks I've seen on Karla Cosmetics Instagram and Marlena Stell on YouTube. Give Karla a follow for multichrome makeup inspiration! Give Marlena a follow for makeup techniques!
Viseart Bright Editorial Palette
I bought my Viseart Bright Editorial Palette in 2015 and loved it but I think it's time to retire this palette. I checked my receipt to see how old it was and realized yeah, it needs to go. When I used it for this look I noticed the color payoff wasn't there. I've primarily used it for cosplay.
How to Sanitize Eyeshadow Palettes
Pressed eyeshadows can often last a long time with proper care and sanitization. To sanitize, use a makeup sanitizing spray (70% alcohol works too) on the eyeshadows (don't soak them, lightly mist) and let it dry. Then use a tissue or paper towel to lightly remove that top layer of shadow.
Velour Lash Clusters
I don't know why I was ever afraid to try lash clusters in the past. They look much better than strip lashes do on me these days! And the biggest surprise? Lash clusters are much easier for me to apply! Lash Clusters are definitely very hooded eye friendly, really I think they would work for any eye shape. Velour lash clusters are high-quality too. The band is invisible and they're incredibly comfortable to wear. Much more comfortable for my sensitive eyes than a strip lash.
Latex-Free Lash Glue
I know some people wonder why you need latex-free lash glue. Well, I have a sensitivity/allergy to latex adhesive. When I used a non latex-free lash glue on my eyes, it made my eyes water and swell so much I could barely see. Velour's Latex-Free Lash Glue is excellent, even in hot, humid Florida, on my oily hooded eyelids.
Surgical Tape Woes
Part of my post-surgery care was having my chest taped down with lots of adhesive. I told the hospital I had issues with latex, but I guess they didn't have another option. After I got my drains out and they took off all the adhesive around it, I ended up with a nasty rash along the top of my chest and below my breasts, anywhere the tape touched me. That tape was on for 1 week. It took me almost 3 weeks of using 2 different medications from the doctor to to heal my skin and get it to go away.
Blend Bunny Surge Palette
While I'm not really into the shimmers in the Surge Palette, the mattes are pretty amazing. I love the fact that they have intense pigmentation without sacrificing blendability. That's part of why it was in my Top 5 Eyeshadow Palettes of 2022. You can see swatches in that post.
Bronzers
I avoided bronzers for the longest time because so many of them either looked like dirt smeared on my face or they were super orange with my undertone. I've finally managed to find a few bronzers that work well with my fair skin. These bronzers allow me to add depth and dimension to my skin instead of being more flat. Mickey loves how they look on me and told me he thought this look was flawless. I can see things I'd change, like I forgot to use Ticket to Brazil on top of Sunset on my nose (facepalm).
The Jouer Sunset Cream Bronzer is the best cream bronze that I've found and tried so far. I use it underneath any powder bronzer to help add dimension and depth. The formula is beautiful and blends out effortlessly with soft swirly circular motions.
Wet n' Wild Ticket to Brazil Bronzer is perfect for very fair skin like mine! I use it with a big bronzer brush and diffuse it on top of Sunset.
Silk Naturals Meld Powder
I love using Silk Naturals Meld Powder in Light (I received a PR sample of the mini size and I purchased the full size) to further diffuse the edges of my bronzer and help it blend better with my skin. If you love loose mineral makeup and cream stick products, you will love Silk Naturals. They've been around for a long time, stay out of drama, and create high quality products.
IDUN Minerals Ready Set Refresh Spray
Thanks to IDUN Minerals for sending me the Ready Set Refresh Spray to try out. I love the elegant red glass packaging. It does a great job of toning down any powdery looks from using powders and helps my makeup last all day!
Merit Cream Blush
Thanks to Merit for sending me the Stockholm Cream Blush. Stockholm is the sweetest light cool pink blush. I did very minimal blush placement for this look and I feel like it was flattering to my face, which is still a bit puffy.
R.E.M. Beauty Thank You, Next Plumping Lip Gloss
I am not typically a gloss fan but when I saw the R.E.M. Beauty 7 Rings Thank You, Next Plumping Lip Gloss (light pink with champagne iridescent shimmer), I knew I wanted to try it. Iridescent makeup has my number. It does provide a tingly, plumping effect on the lips but it didn't burn like some of the plumping glosses I've tried in the past. I love the iridescent shimmer in it. If you like gloss, I think you will love this one.
I've seen lots of people do a dark lip liner and then fill in with iridescent gloss, which is why I decided to try that lip look. I want to try it with black lip liner next.
Final Thoughts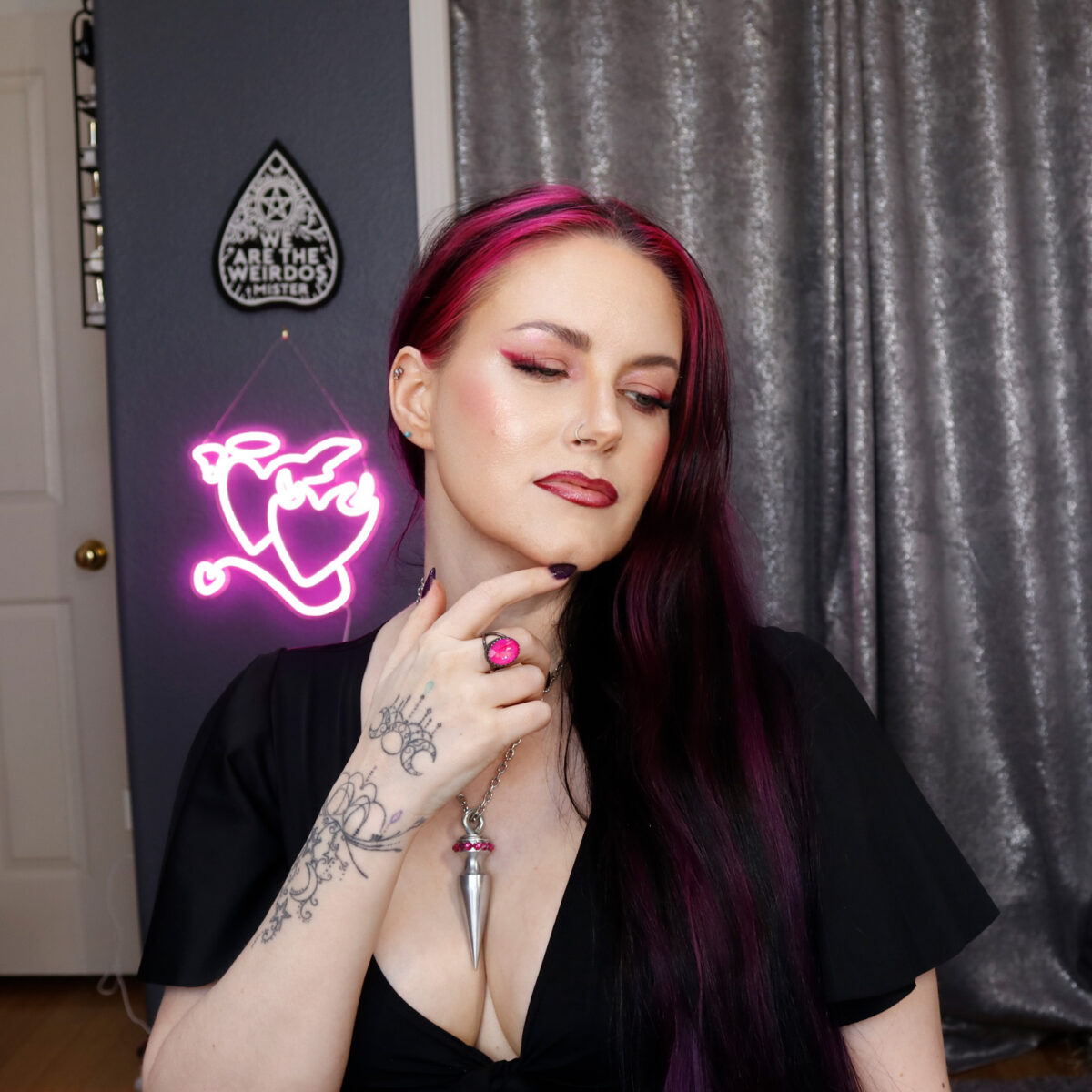 I'm hopeful that the rest of my puffiness and swelling will go away soon and that I'll feel comfortable filming some YouTube content. I miss making videos and interacting with you! My doctors assure me that my stamina will come back eventually, I get tired very easily right now. Looking foward to when I'm cleared to drive, start working out and lifting weights, walking my girls, and being able to pick up things over five pounds. Dave is doing an amazing job taking care of me and the girls, but I like being able to contribute.
More to See