TIJN Orange Peel Harlow Bag

Hello, beautiful people! Today I'm sharing my TIJN Orange Peel Harlow Bag with you, as well as 🧡 orange outfit inspiration, too. I've been keeping an eye out for a somewhat versatile orange handbag for a long time and finally found one that fits me.
For the past few years I've lusted after many of the orange and pumpkin handbags I've seen, but I didn't necessarily like the layouts of the bag for functionality. I happened to find this bag when I was doing a google search and fell in love. The gorgeous quilted TIJN Orange Peel Harlow Bag color reminds me of pumpkin taffy that I had at the beach a few years ago.  It was a delicious pumpkin pie salt water taffy.
Where to Buy
TIJN
Price
$48, but I used a coupon that made it $40.80 total. TIJN is having an up to 50% off Summer Sale right now.
About TIJN
I had never heard of TIJN before coming across this bag in google. They're an eco-friendly sustainable fashion brand that believes Life is Art. I love that! I also love that they're supporting Ocean Conservancy, a non-profit organization.
TIJN is pronounced Tine. According to a Forbes article, over 50% of TIJN's line uses eco-friendly processes and materials.  100% of their shoe lines and handbags use vegan leather, and eco-acetate in sunglasses. See more details here.
About the TIJN Orange Peel Harlow Bag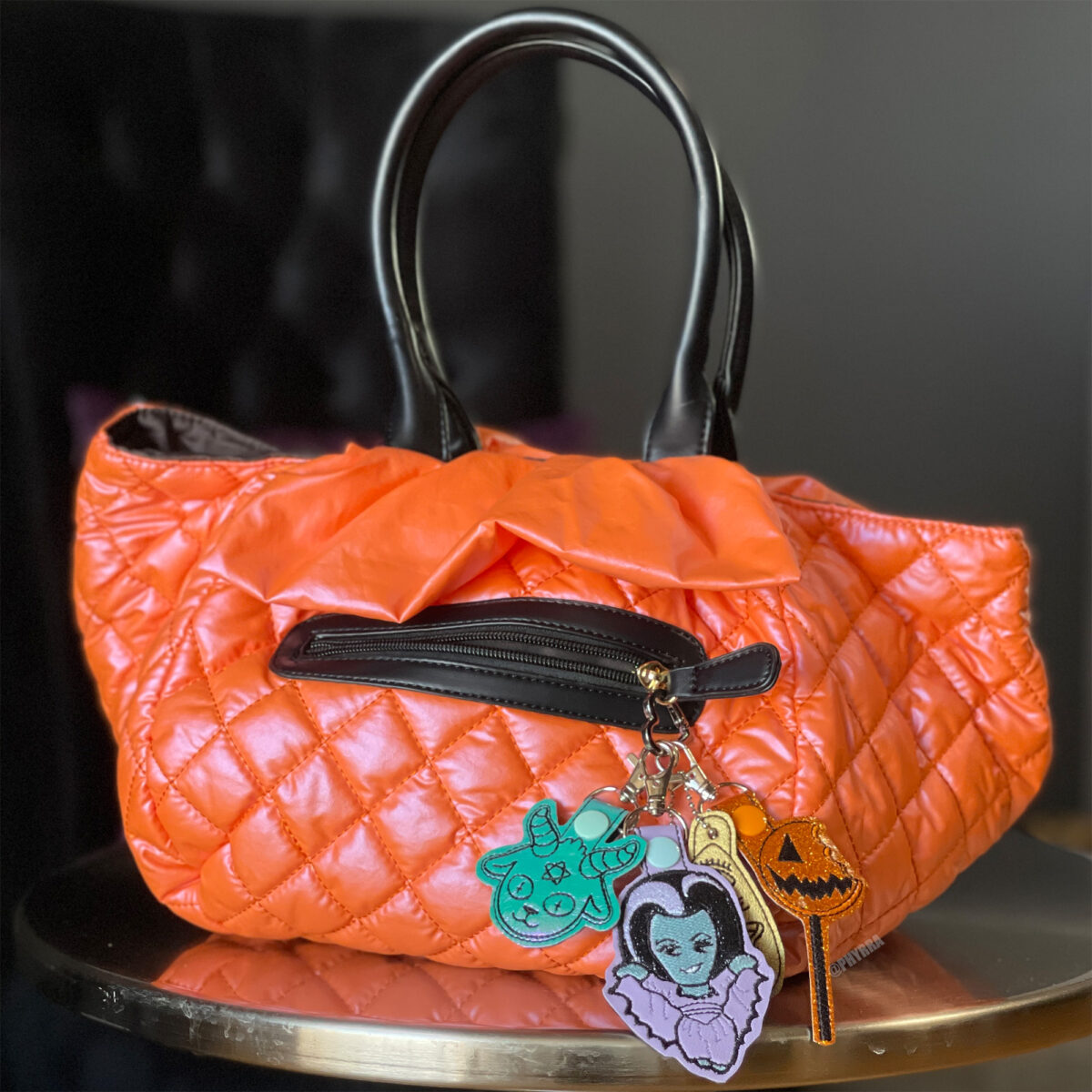 I bought the TIJN Harlow Bag in Orange Peel about a week ago. My order shipped two days after the purchase and it arrived in a timely fashion. While I chose Orange Peel, it's also available in a subtle Light Gold, a delicate frosty light blue called Blue Horizon, and a soft pearly Misty Grey. These are all elegant, understated sophisticated hues.
The dimensions of the TIJN Harlow Bag are roughly 9 inches by 8.26 inches by 7.8 inches (23 cm x 21 cm x 20 cm). The handle drop is 6.7″ (17 cm).
Inside the TIJN Harlow Bag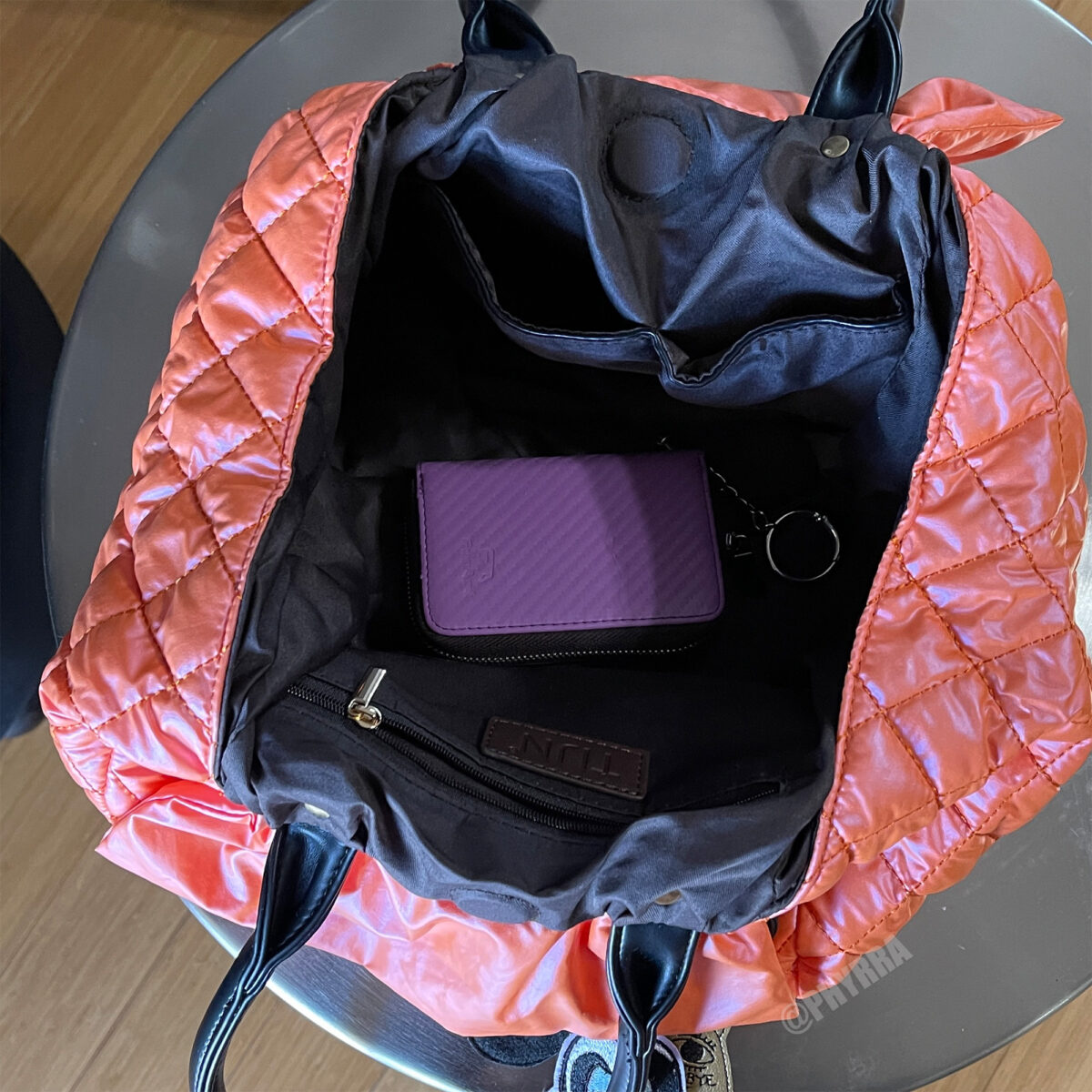 Here's the inside of the Harlow Bag! It's quite roomy for its size. There are two pockets that you can slide items into, as well as one zippered pocket. Several strong magnets surround the top of the bag to allow for you to shape the bag.
Outside the TIJN Harlow Bag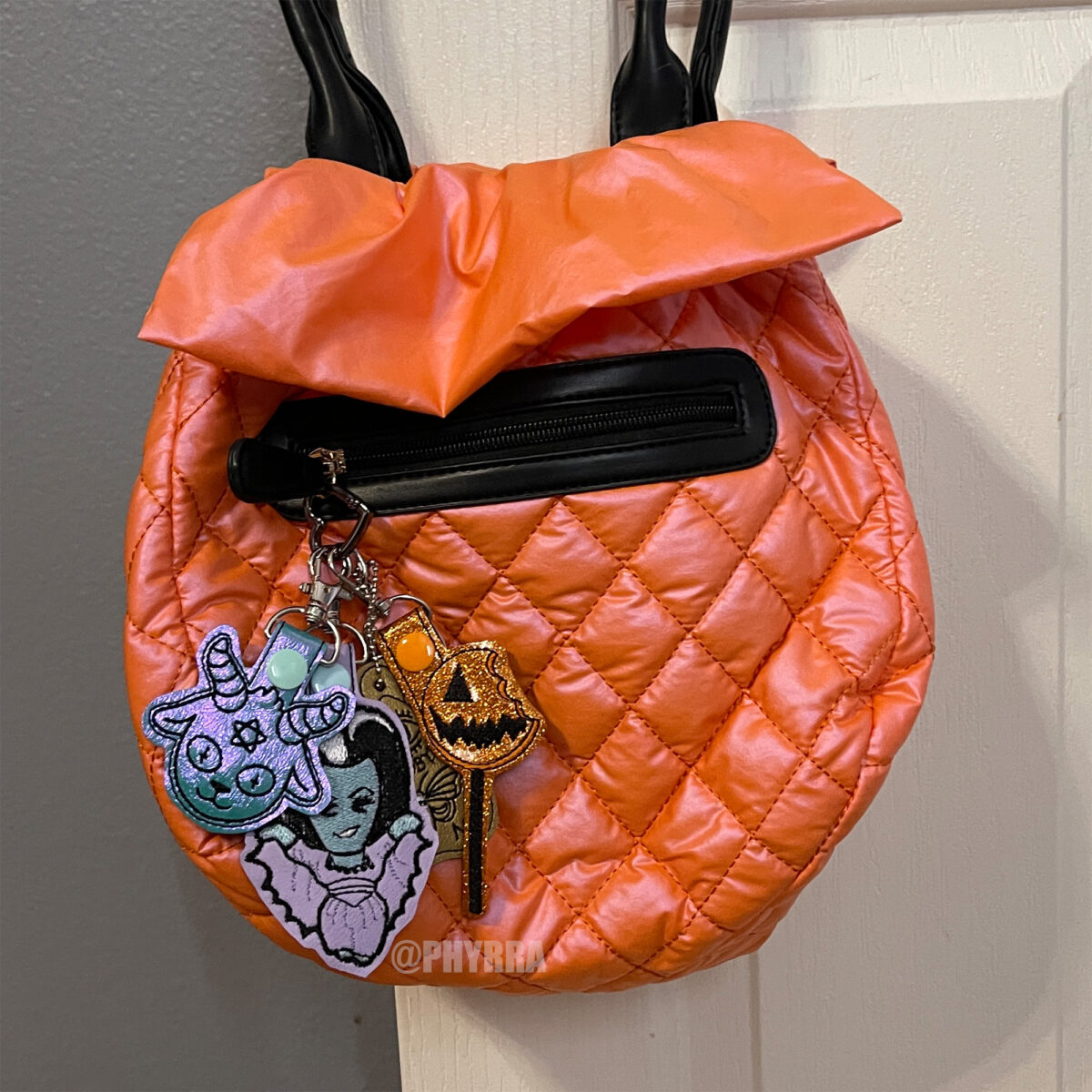 Outside the TIJN Harlow Bag you have a single zipper pocket, and this is where I will stick my cell phone if it's not in my pocket. I've got several fun keychains, too.
Raven Wing Studios Keychains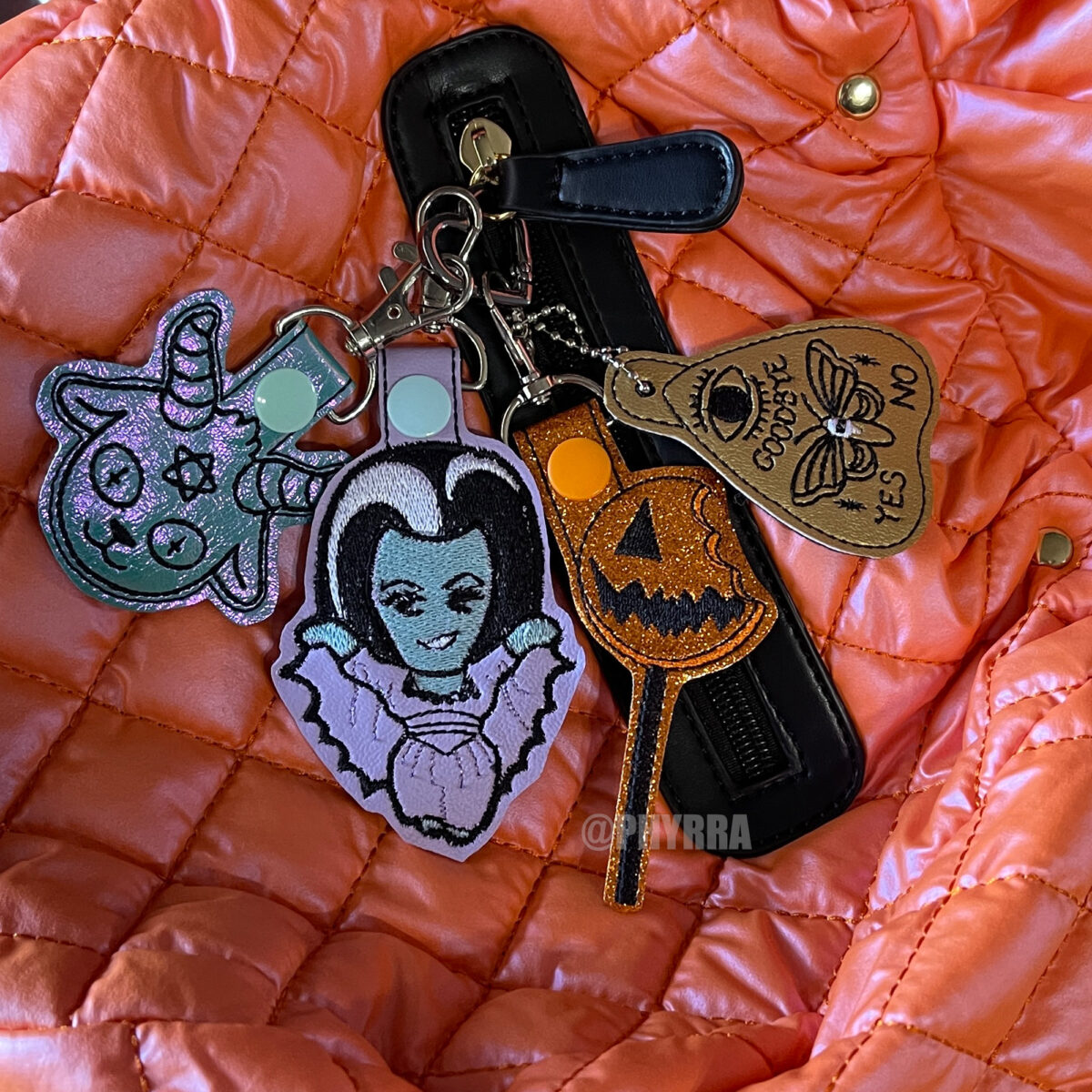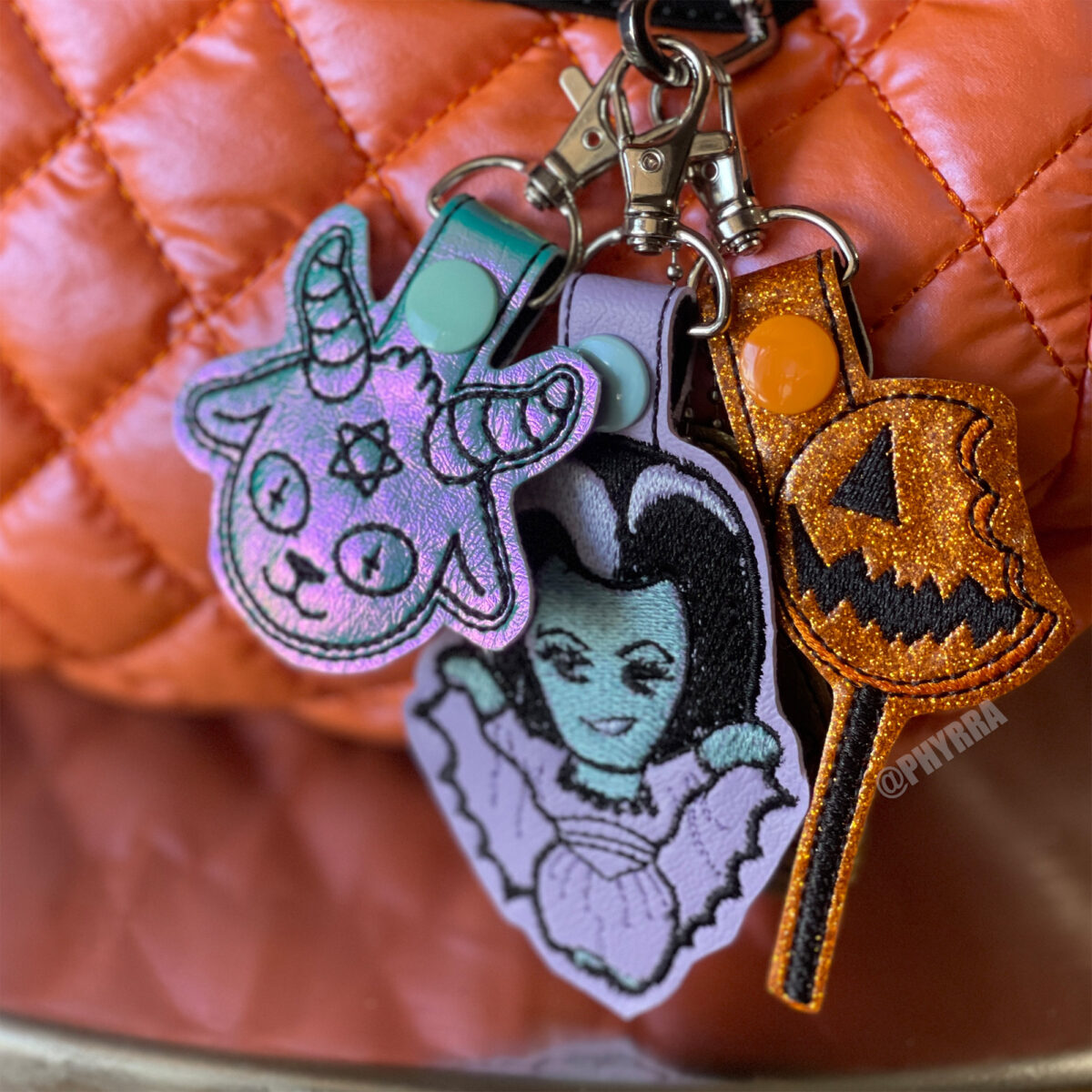 I found these adorable keychains on Etsy, of course! I would love to see Raven Wing Studios add an adorable Gonk poodle keychain, as in Gonk from Elvira. Follow Raven Wing Studios on Instagram to see more of their awesome creations.
Ways to Shape the TIJN Orange Peel Harlow Bag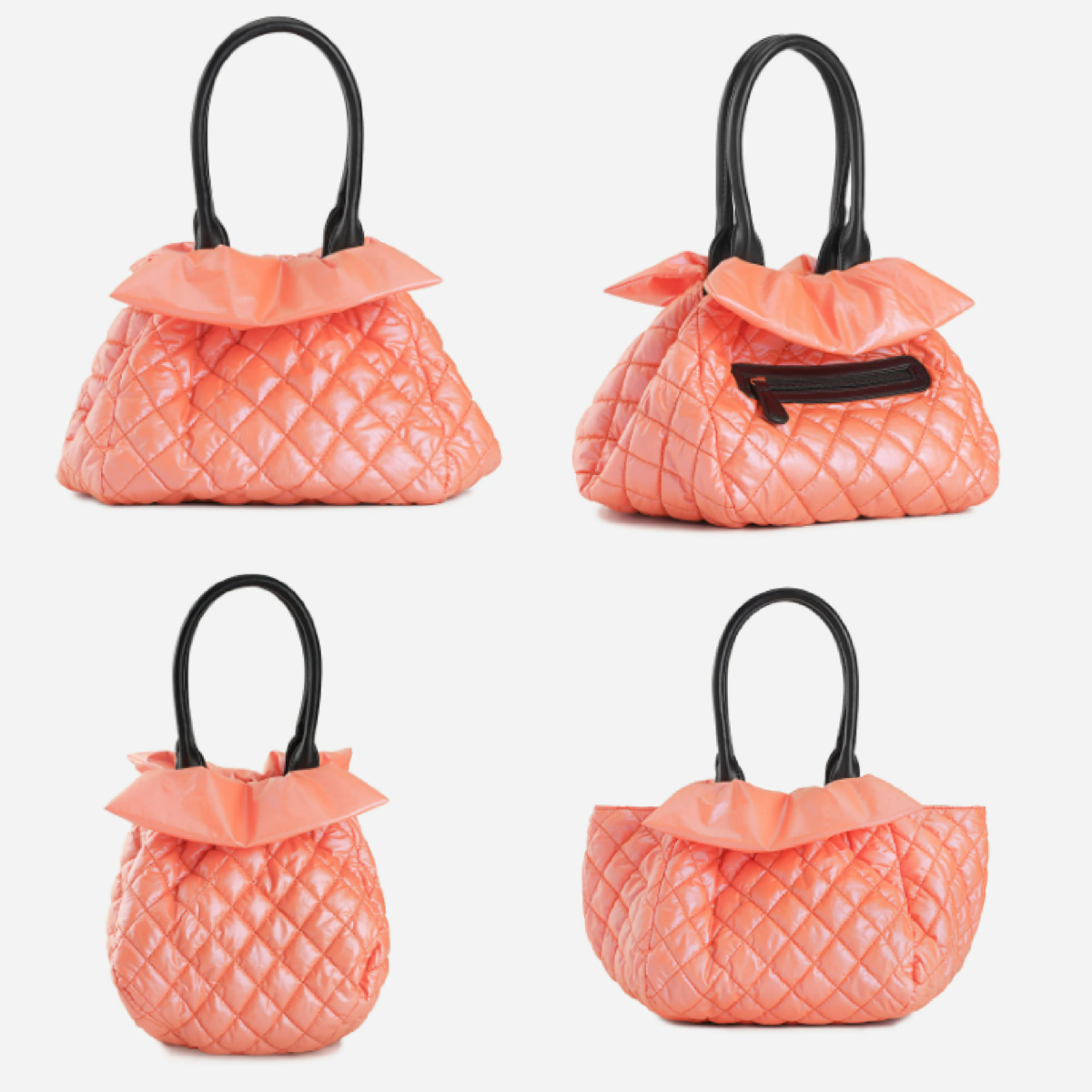 I tried to do my best to demonstrate the different shapes you can achieve with the TIJN Orange Peel Harlow Bag, but I wanted to show you the brand images for the different shapes too.
I apologize, I am currently recovering from major surgery, so I'm unable to take photos of me modeling the bag and I did my best to pose the Harlow Bag; I'm so puffy and swollen. And I'm doing physical therapy to improve my range of motion.
About my Wardrobe
The vast majority of my wardrobe is black. Most of my life I've preferred to wear all black and add pops of color to my outfit with handbags and accessories. I've started carefully adding in more colors the past several years. Jewel tones of purple, red, blue, and green are dominant, but I also have some neon hot pink and orange too. I love to wear all the colors of the rainbow!
Outfits I Plan to Wear with the TIJN Orange Peel Harlow Bag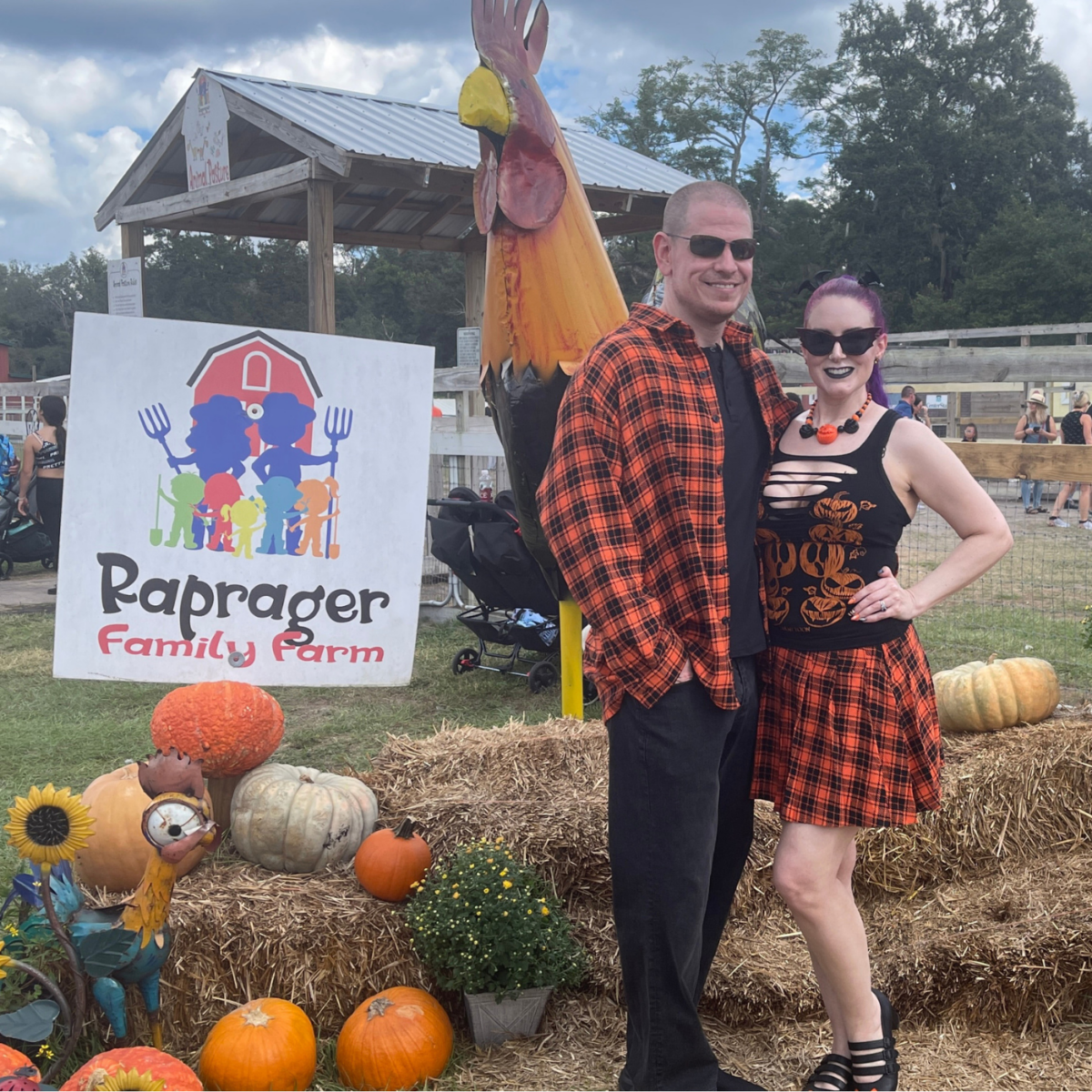 I'm excited to be able to wear my Demi Loom tops after I recover from surgery. I love Dave and I in our coordinating plaid outfits. Any of my black outfits can be worn with orange accessories like this sparkly headband, too.
Halloween Loungewear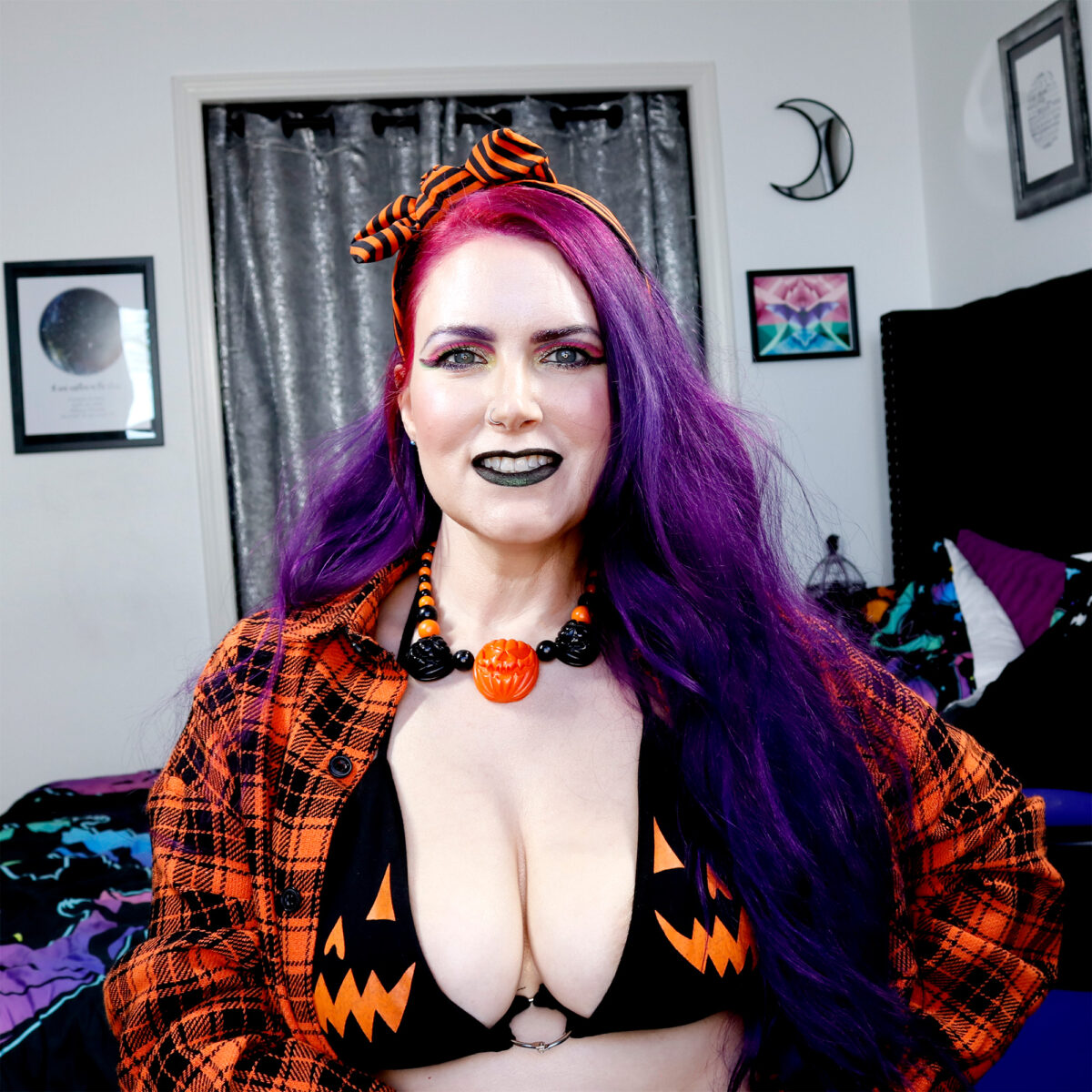 Orange Flannel Shirts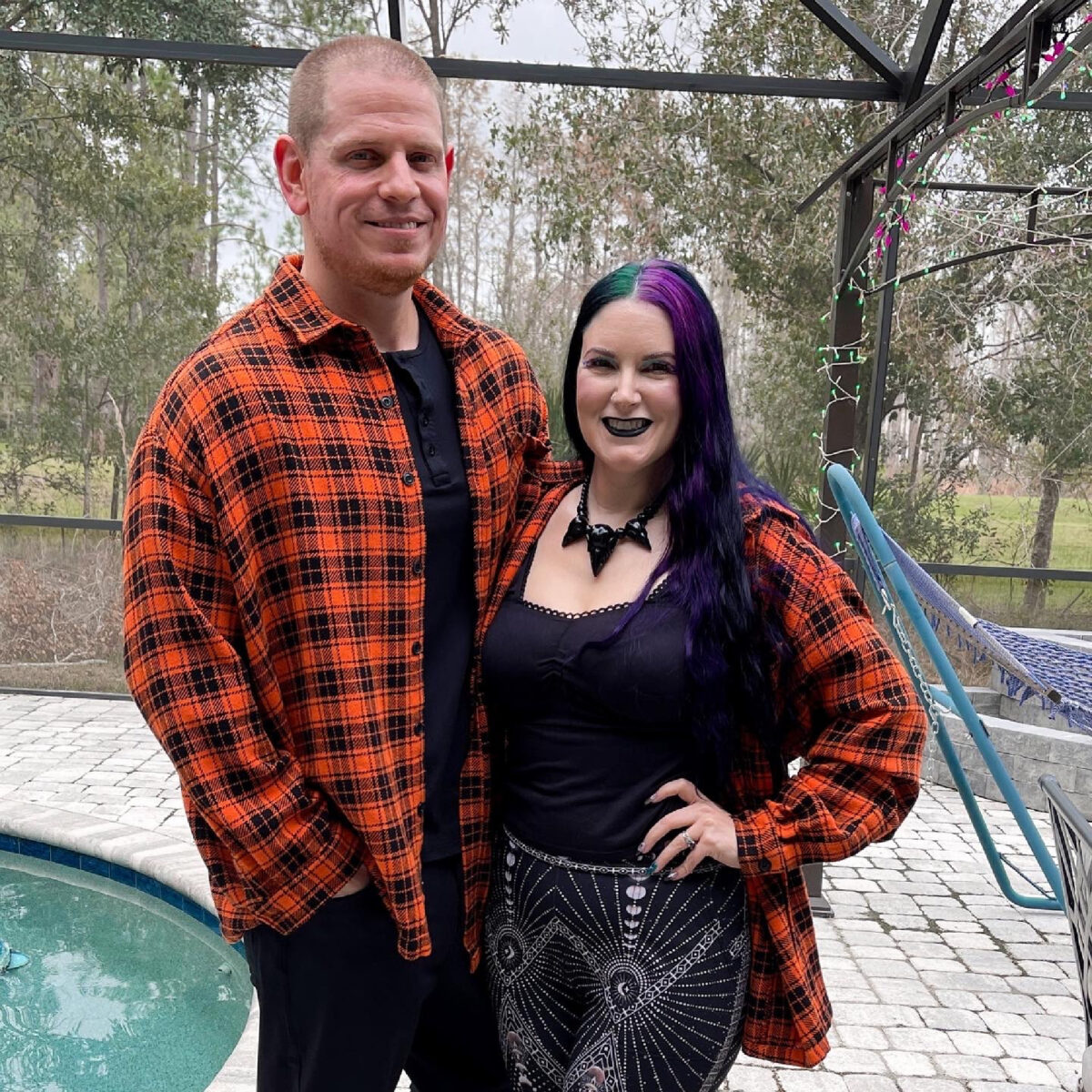 Pumpkin Crop Tops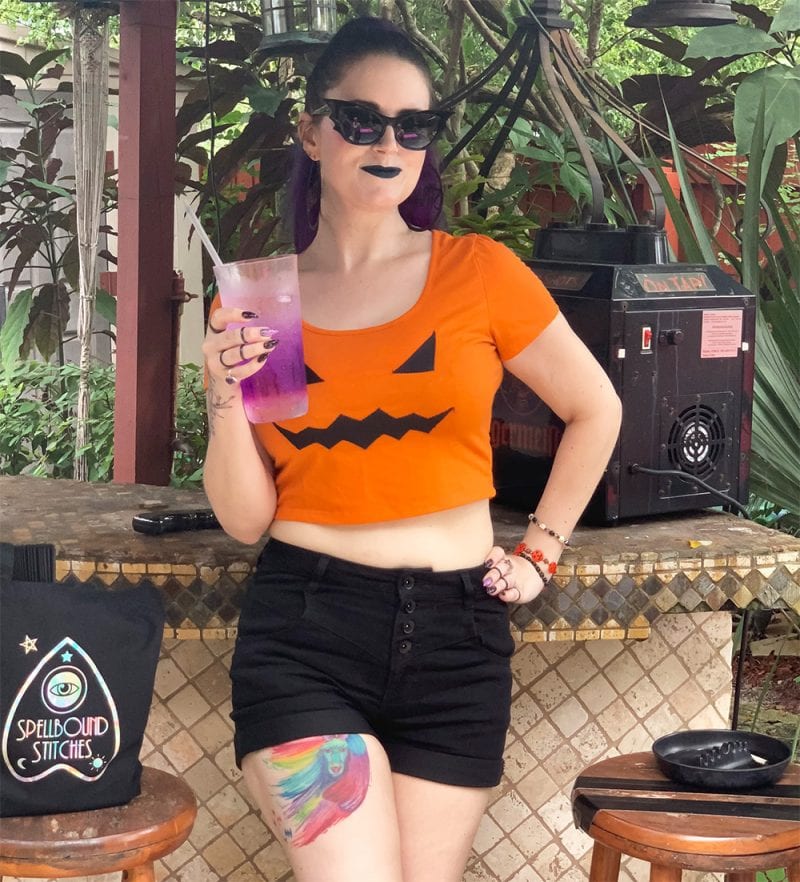 Top: Spellbound Designs by Caryle Starr – Orange Pumpkin Crop top
Shorts: Hot Topic
Sunglasses: La Femme En Noir Batwing Sunglasses (I have these in black and oxblood)

Top: Spellbound Designs by Caryle Starr Neon Orange Pumpkin Tank Crop
Black & Orange Happy Halloween Cat Pinafore
View this post on Instagram
Top: Sourpuss top
Pinafore: BlackMilk Clothing Halloween Cat pinafore worn as a skirt
Shoes: Strange Cvlt Pumpkin Heels
Sourpuss Pineapple Dress
View this post on Instagram
Pastel Moon Phases Top & Stained Glass Eevee Pants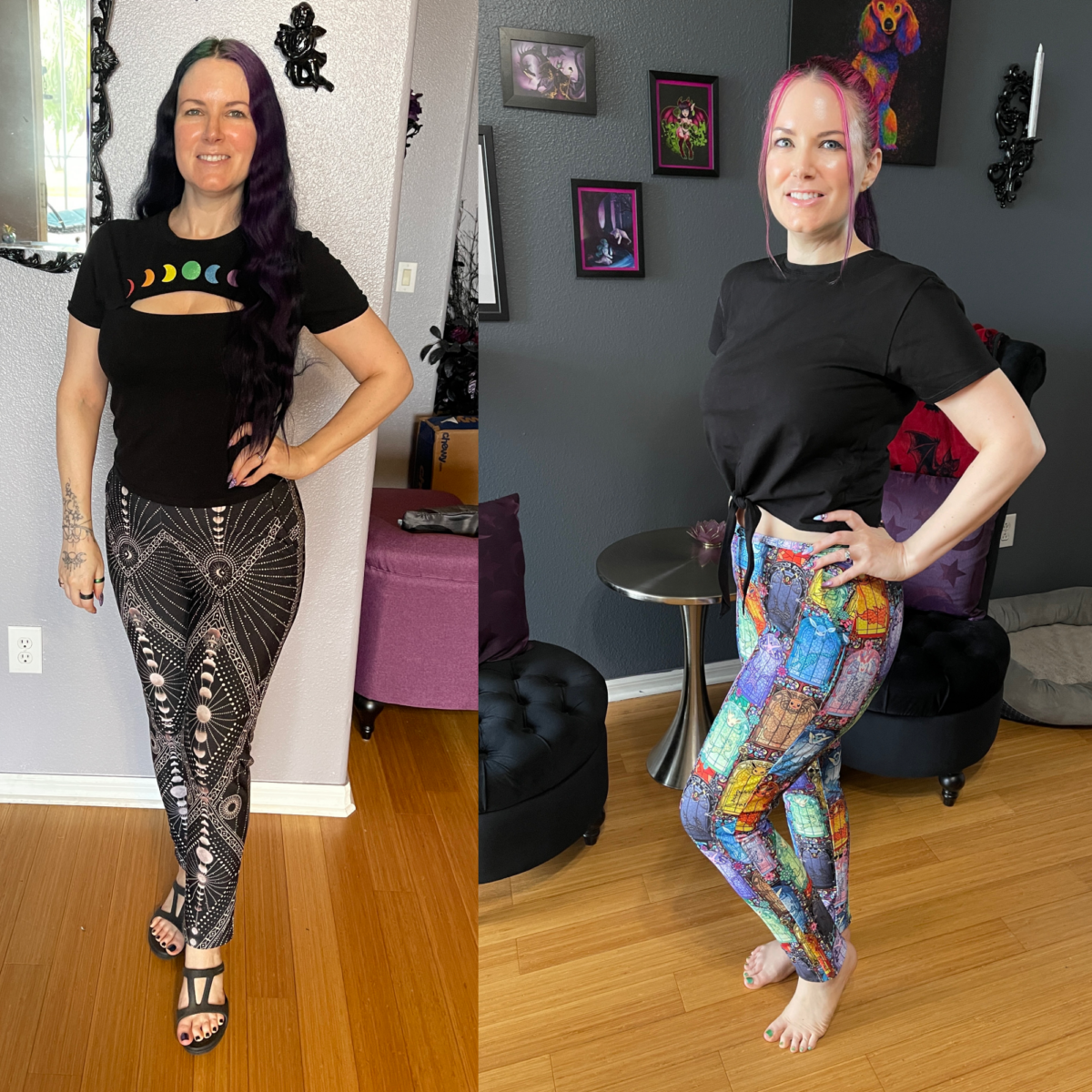 These are two of my staple wardrobe outfits that I wear frequently. Everyone always asks me where to get the Pastel Moon Phases top, and my cuffed pants never fail to garner compliments.
Halloween Care Bears Skirt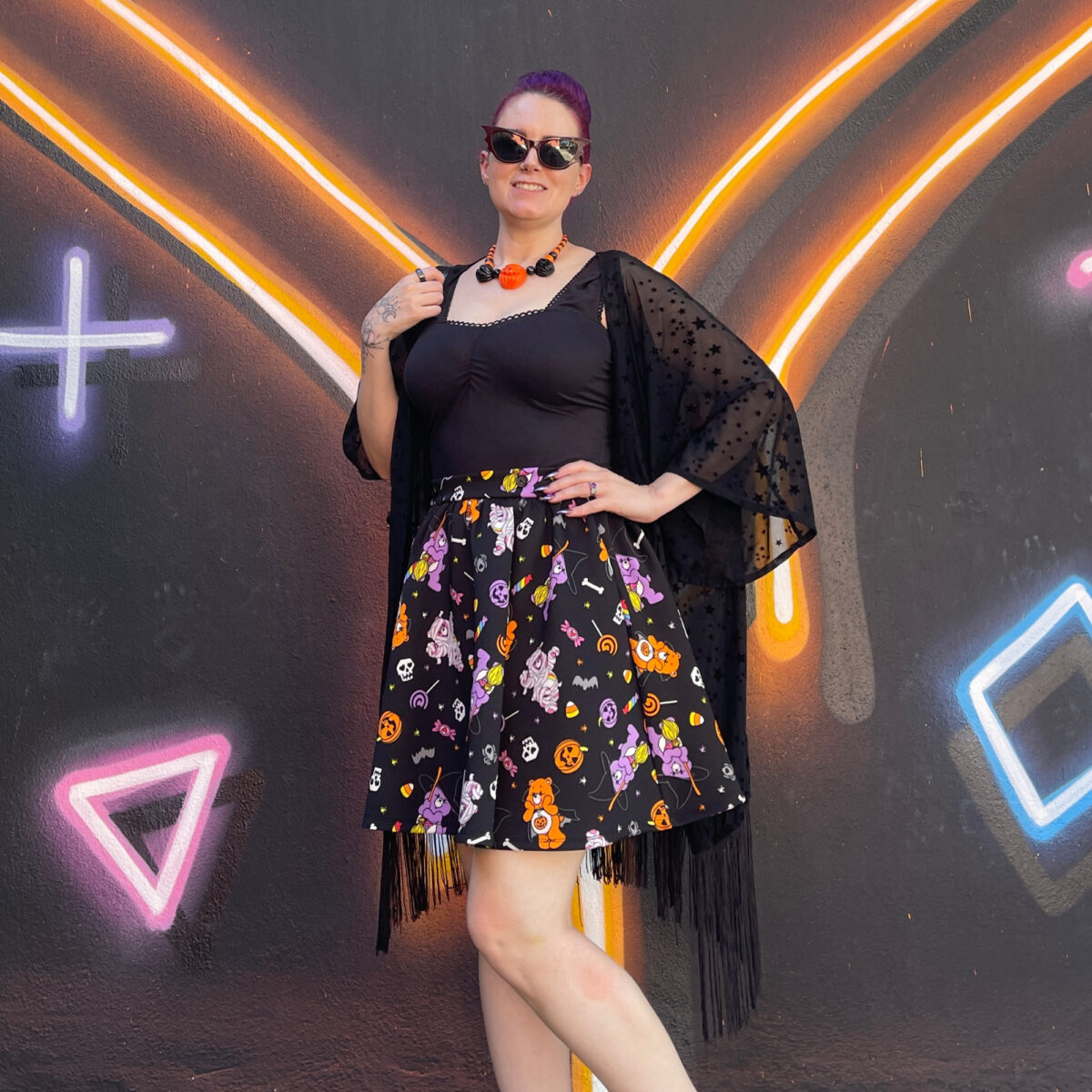 Hell Bunny Warlock Top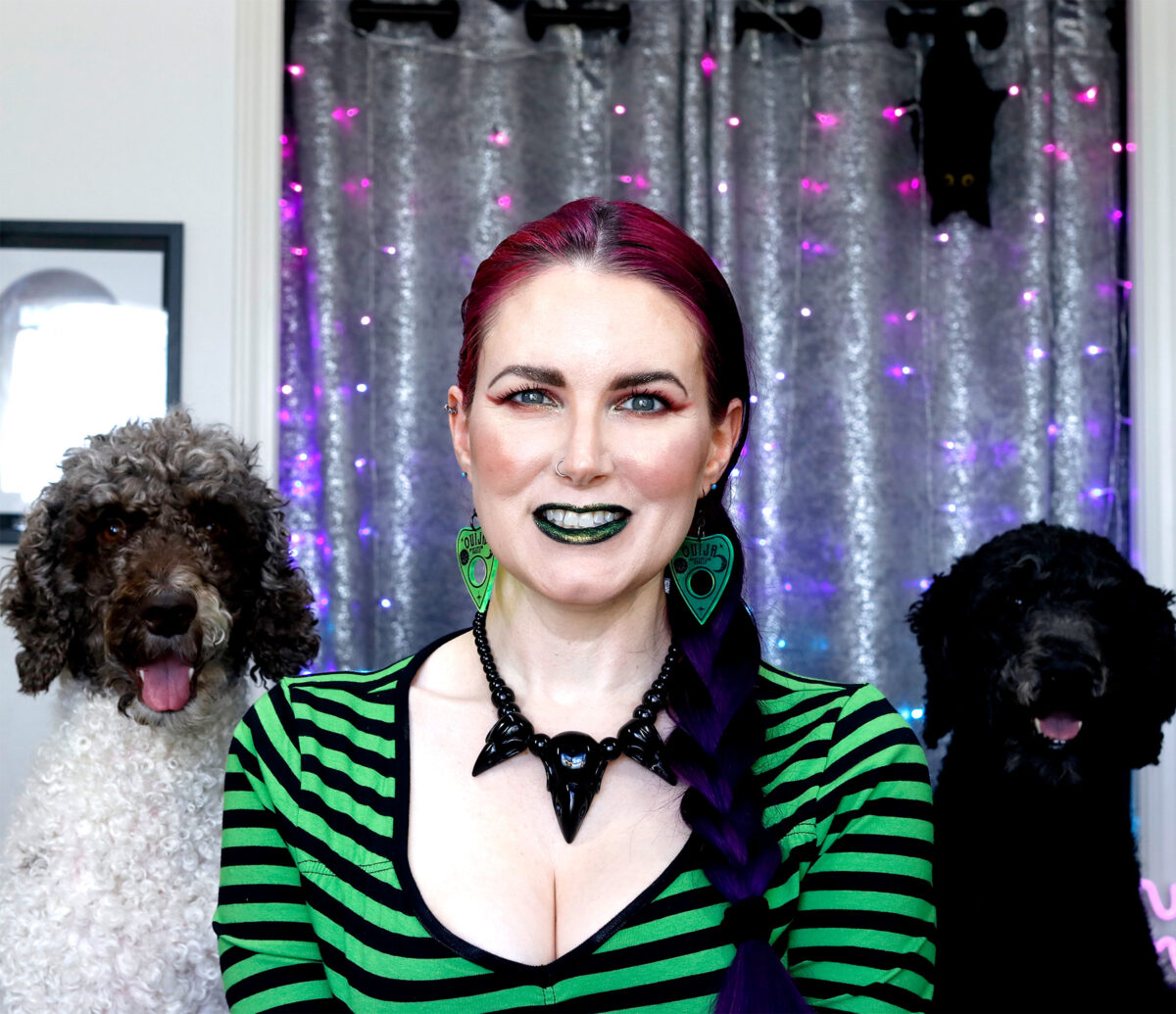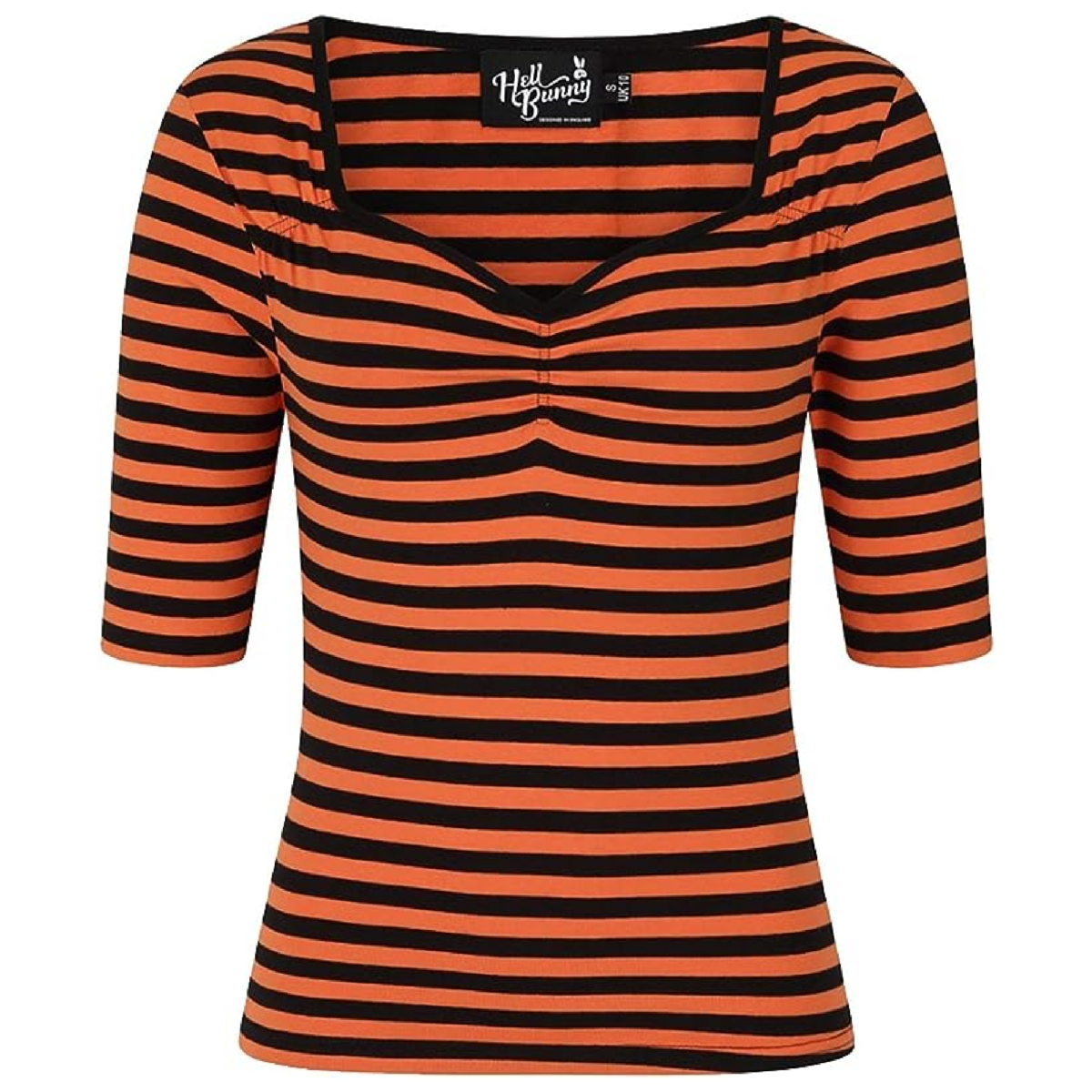 I also have this awesome Hell Bunny Warlock Top in Orange (as well as in Green). It's just missing being available in purple to be the trifecta of Halloween hues. Sorry I don't have a photo of me in it at the moment. I've worn this and the green top many times over the past year.
Other Orange Tops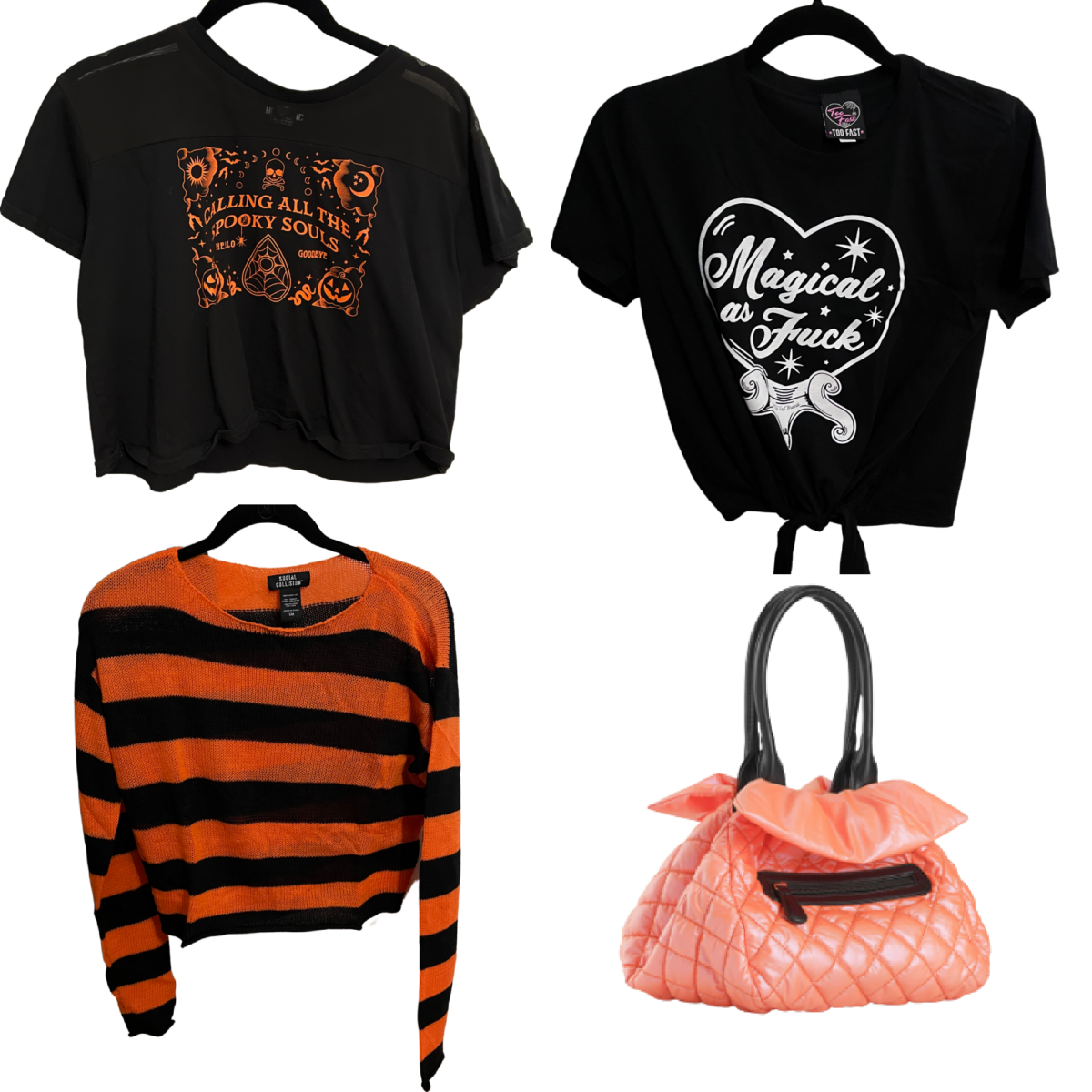 A few of my other orange tops that I'll be wearing with this cute Harlow Bag.
TIJN Orange Peel Harlow Bag Review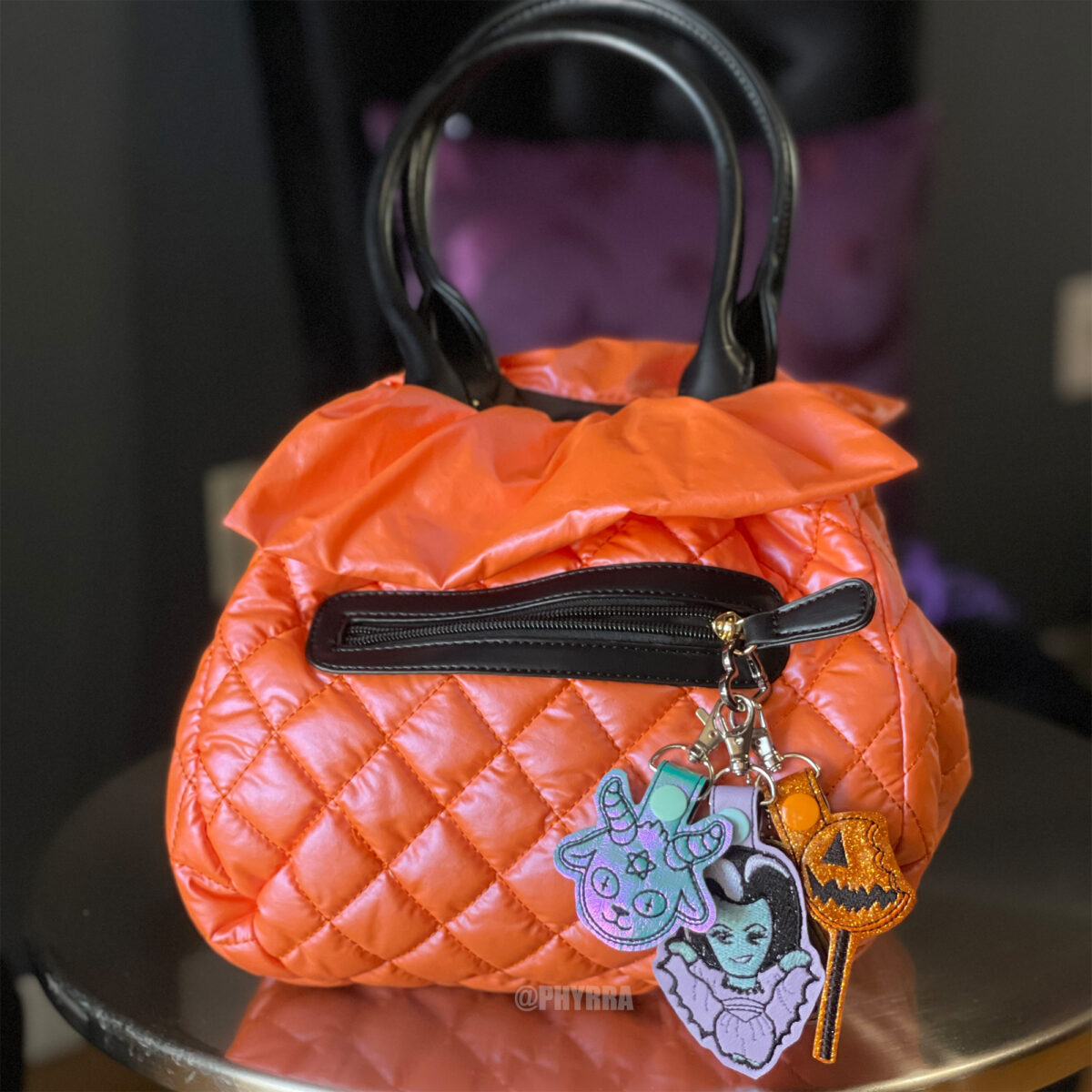 TIJN Orange Peel Harlow Bag is a muted orange with a subtle pink-blue-violet iridescence sheen to the fabric. It's absolutely gorgeous and you know I love to own iridescent, multichrome, and holographic fashion pieces. I love that it's a mix of structure and slouch with the pretty quilted diamond design.
In my collection, this is a great medium sized bag. It can easily hold my purple rfid wallet, my kindle paperwhite, my makeup bag, sunglasses, Dave's sunglasses, and a little more. I love that it's extremely lightweight.
With the price being around $40 for me since it's about 50% off right now, I find this bag very affordable. I love that TIJN is an enviromentally friendly and sustainable fashion brand. It's very cool that the bag can be shaped in different ways thanks to the strong magnets.
What do you think of the TIJN Orange Peel Harlow Bag? Are you excited for all the -ber months coming up?
More to See