Sephora VIB Summer 2019 Sale
Get ready for it! The Sephora VIB Summer 2019 Sale starts tomorrow! I've got all the details you need to know about it below, along with what I'll be buying and my recommendations. Plus, I give you a LOT of Milk Makeup Love in this post.
What You Need to Know
VIB Rouge | Monday Aug. 19-27, 20% off
VIB | Tuesday Aug. 20 – 27, 15% off
CODE: SUMMERSAVE
Cannot be applied to previous purchases, gift cards, Flash shipping or PLAY! by Sephora subscriptions, or combined with any Promo Codes.
Not valid on The Ordinary
Limit of 1 Dyson item "per transaction"
Limit of 3 Drunk Elephant items "per transaction"
Staples to Stock Up On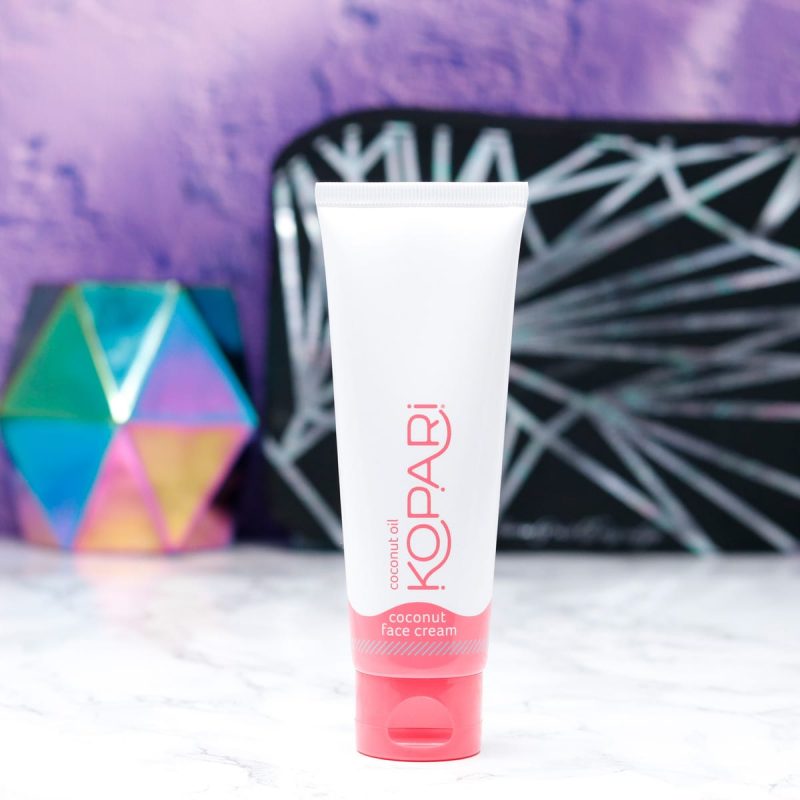 I will be stocking up on my staple products that I go through frequently. I always recommend that you do the same. So if you need lots of mascara, hit that. I almost always stock up on my skincare and makeup brush cleaner.
Supergoop! Unseen Sunscreen Broad Spectrum SPF 40
The Supergoop! Unseen Sunscreen Broad Spectrum SPF 40 has become my favorite SPF product. I love the blur effect on my skin if I'm eschewing foundation for the day. I do have other bottles of SPF I'm working through that are great that I will finish up, but this is my go-to for daily wear. I'll be buying two bottles during the sale.
Kopari Coconut Face Cream
The Kopari Coconut Face Cream works like magic with my skin. I've been using this for over 2 years now and it's my preferred daycream. I put this on before I put on SPF to make sure my face is properly hydrated. It claims it's a smart moisturizer that works for both dry and oily skin. I kept trying other daytime moisturizers throughout this past year, but I always go back to this one. I'm snagging two of these as well. See my review.
Velour No Trim Lashes
Now that I'm doing lash lifts instead of lash extensions, I can occasionally wear false lashes. My favorite falsies are the Velour No Trim lashes. Would I Lie? is my favorite type, though I am going to possibly try the For Real Though? type too. See the lashes in this tutorial.
Cinema Secrets Makeup Brush Cleaner
The Cinema Secrets Makeup Brush Cleaner has been my go-to for years. I use it to clean my makeup brushes after every use. See my review.
Luxe Lust List
CHARLOTTE TILBURY K.I.S.S.I.N.G Lipstick in Night Crimson
So many of my friends have told me I'm missing out by not trying CHARLOTTE TILBURY K.I.S.S.I.N.G Lipsticks, so I looked at them and saw the shade Night Crimson (a plum red) which called to me. I've been patiently waiting for a sale to give it a try.
CHARLOTTE TILBURY Hot Lips Lipstick in Secret Salma
Another CT color that caught my eye is CHARLOTTE TILBURY Hot Lips Lipstick in Secret Salma (a deep rose plum). I think this will look great on me.
CHARLOTTE TILBURY Cheek To Chic Blush in Sex on Fire
I've also been curious about the CHARLOTTE TILBURY Cheek To Chic Blush in Sex on Fire (tawny rose). I'm guessing this is a flattering shade for my fair skin.
DYSON Supersonic Hair Dryer
I highly recommend the Dyson Supersonic Hair Dryer. This is the fastest, quietest hair dryer I've ever owned. Dave stole this one and it lives in his bathroom.
DYSON Airwrap Styler
I love my Dyson Airwrap Styler. Ray uses it daily and I use it every time I wash my hair. On my natural hair without extensions, I can dry and style my hair (using the flat brush attachment) in about 12 minutes. On my hair with extensions in (which makes my hair waist length) it takes me about 25 minutes to dry and style. I talk about my favorite cruelty-free hair products & brands in this video.
Milk Makeup Love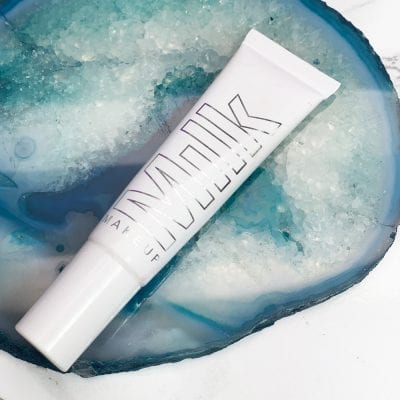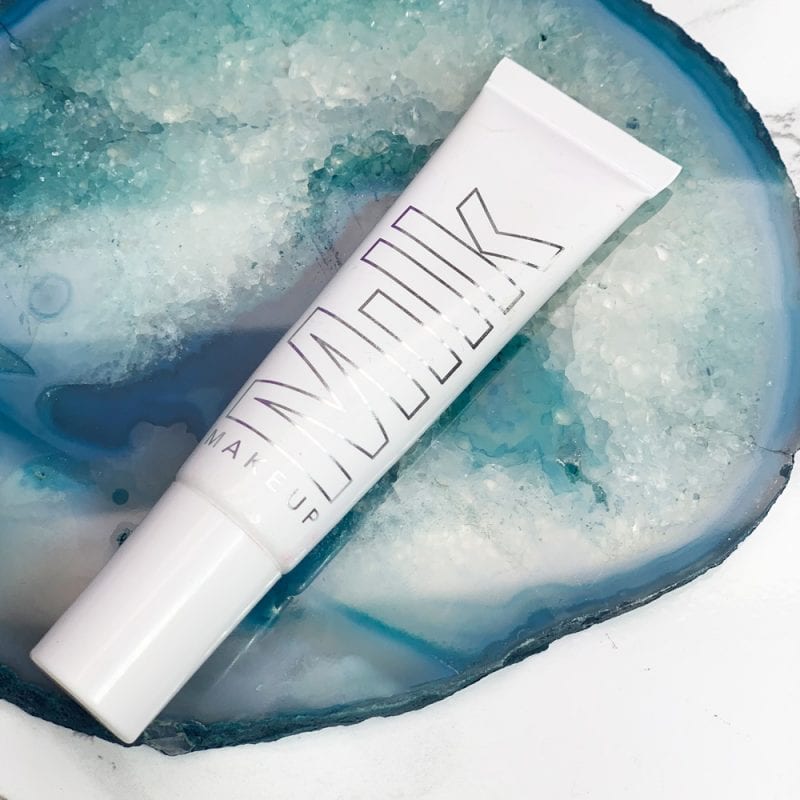 I am seriously hooked on Milk Makeup! I'm in love with just about every product that I've tried from them.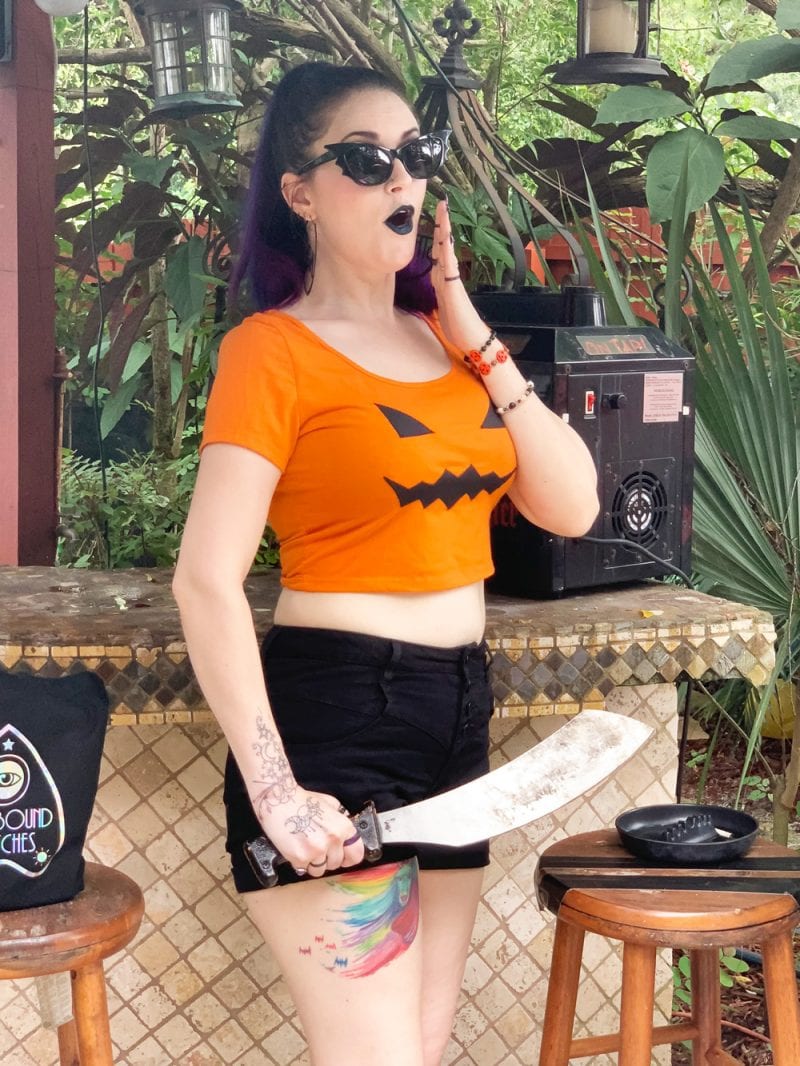 I just filmed my recent gothic lookbook in Clearwater Florida and I wore Milk Makeup's HydroGrip Primer with the Blur Liquid Foundation and set it with my Cozzette Essential Powder. I did NOT use a setting spray. I filmed outside in the heat and humidity for 4 hours. My makeup did not budge despite the amount of sweating I did and the fact that we were at nearly 100% humidity at points because it did sprinkle on us. I did touch up my nose with the powder twice. Also, my Tarte Double Duty Beauty Busy Gal Blush in Mood (peachy pink with gold shimmer) stayed all day. And my lipstick stayed in place flawlessly; it was Sugarpill Sub-Zero.
I do feel that I should mention that I tried ordering the Milk Makeup Holographic Highlighter in Supernova TWICE from Sephora's website, and BOTH TIMES it arrived shattered. It seems that Sephora is starting to pack things more like Hautelook (not making sure that things like delicate powders are put into bubble wrap or are secured by tissue paper so they won't rock around), which results in more breakage. I was really upset over it. I tried to exchange it in store both times and both the stores that Sephora's website said had them in stock near me did not actually have them. I was so sad about that.
I'm really disappointed in the direction that Sephora is going with their packaging, making it less secure for delicate products. I hate doing returns, especially when it's because it was broken in shipping.  I don't really understand how someone working for Sephora would not realize that delicate products like eyeshadow palettes, highlighters and blushes need to be packaged with enough bubble wrap and tissue paper to keep them from bouncing off the inside of the box during travel.
Other Product Recommendations
I hope you find my Sephora VIB Summer 2019 Sale recommendations helpful! What will you be picking up? Let me know in the comments below or join the PhyrraNyx Facebook Group and chat with us!