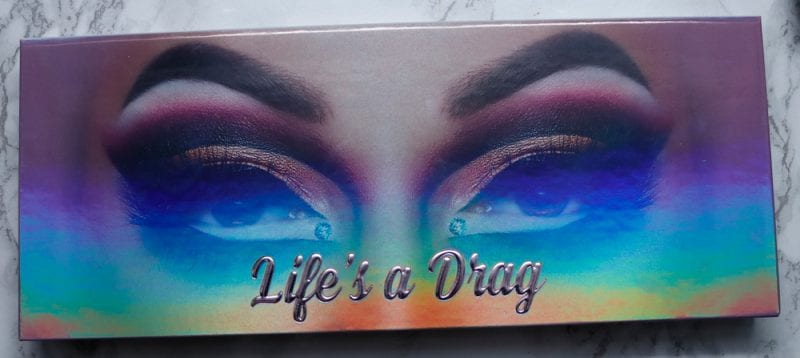 Lunar Beauty Life's a Drag Palette
Today I'm bringing you my review of the Lunar Beauty Life's a Drag Palette. I bought this last year because it kind of looked like the perfect all-in-one palette to me, and I was curious about the quality of it. Lunar Beauty, by MannyMUA, is a cruelty-free beauty brand. They are PETA certified but not Leaping Bunny certified.
Where to Buy
Lunar Beauty, Sephora
Price
$45
Today is my 11 year blog anniversary day! Don't forget to enter my 11 year giveaway worth over $440!
Lunar Beauty Life's a Drag Palette Swatches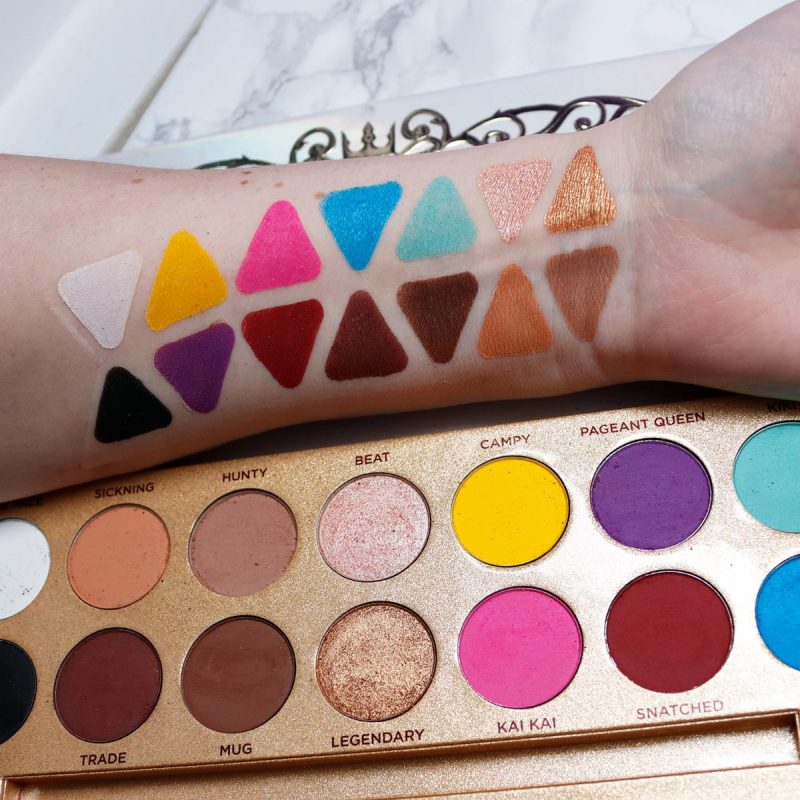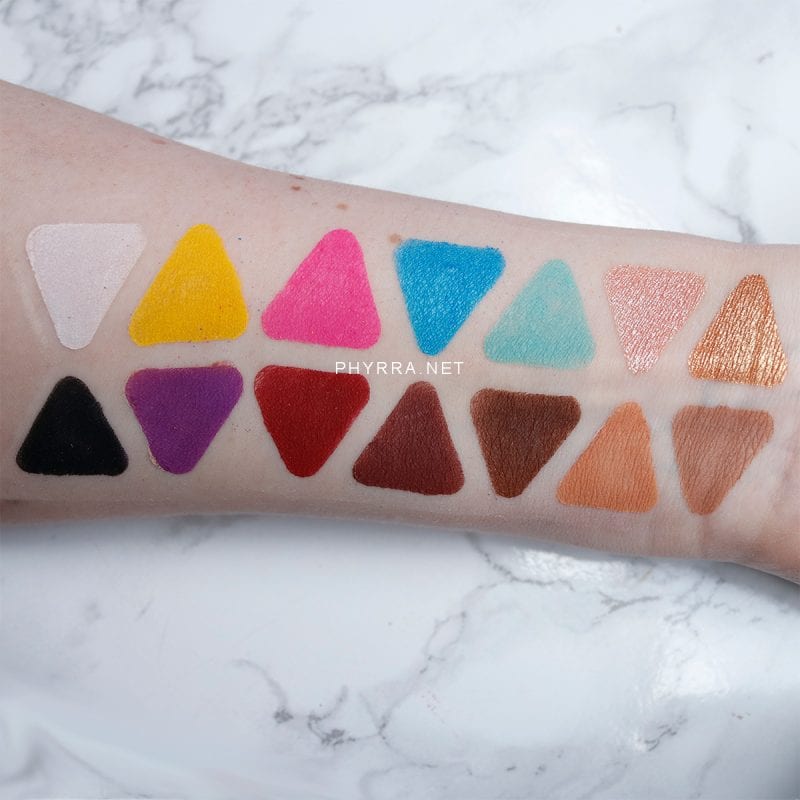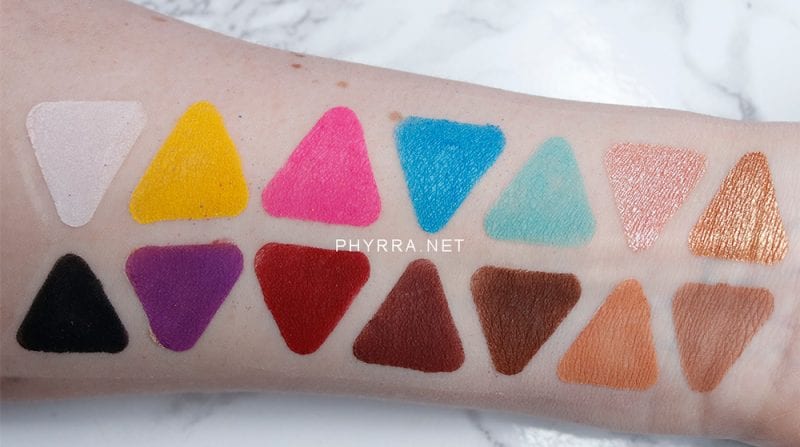 Row 1 – Cake Face – Campy – Kai Kai – Fishy – Kiki – Beat – Legendary
Row 2 – Shady – Pageant Queen – Snatched – Trade – Mug – Sickning – Hunty
Cake Face: Matte pure white
Shady: Matte pure black
Sickning: Matte soft peach transition shade
Trade: Matte deep burgundy
Hunty: Matte cool tone brown
Mug: Matte deep warm brown
Campy: Matte bright Yellow
Kai Kai: Matte Bright Pink
Pageant Queen: Matte purple
Snatched: Matte deep red shade
Kiki: Matte soft mint shade
Fishy: Satin blue shade
Beat: Micro glitter foiled peach shade
Legendary: Micro glitter foiled gold shade
Lunar Beauty Life's a Drag Look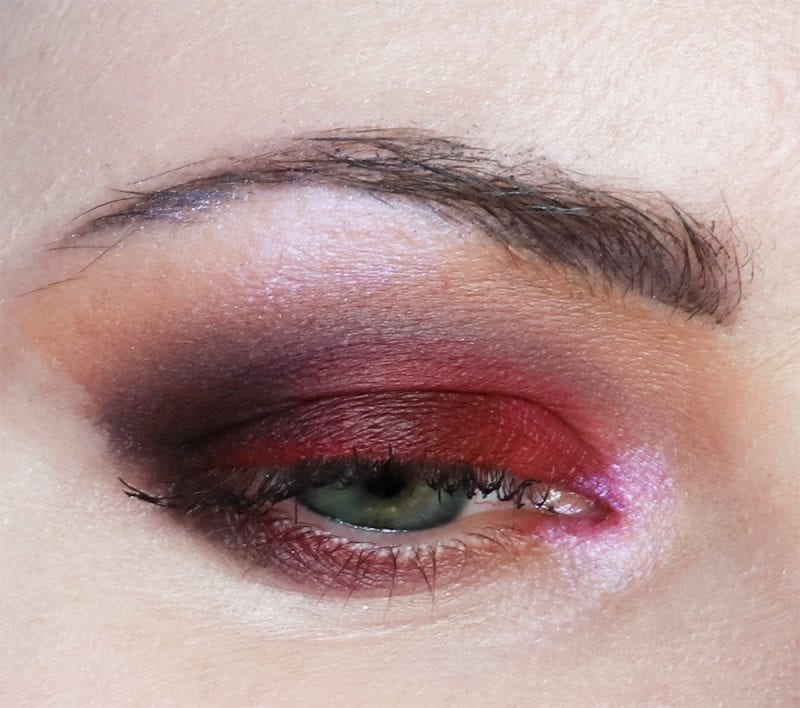 See the details on my red Lunar Beauty Life's a Drag Palette Look.
Lunar Beauty Life's a Drag Palette Review
Let me get it out of the way that when I bought the Lunar Beauty Life's a Drag Palette, there was something shady going on. I paid $45 plus $6.50 for shipping, so a total of $51.50. Later I got a message that my payment had never been claimed by Lunar Beauty. The person asked me to send the payment to them marked friends and family so that they wouldn't have to pay the PayPal fee. I did that without asking, and then later realized that maybe they had never claimed the payment in the first place so they could avoid paying fees to PayPal.
As I mentioned above, I felt like the Lunar Beauty Life's a Drag Palette was sort of the perfect all-in-one palette. It has bright mattes, it has workhorse neutrals, and a few shimmer shades. It's not a palette that's half brown. All of this convinced me to buy it. I certainly don't regret buying it.
If this palette had been created by Sugarpill, I think everyone would have screamed how amazing it was. Because it was by MannyMUA, I think it has been less well received. I put it on par with my Jeffree Star eyeshadow palettes in terms of quality.
For me, the eyeshadow formula performs about as well as my Jeffree Star palettes. Which is to say it's ok, not amazing, and has room for improvement. It's still very workable, it's just not Melt or Saucebox or Urban Decay. Some of the shades are stiffer than others but they can still be built up and blended out.
As far as the shade range goes, Mug and Trade are the only two shades that I don't like in the palette. Kiki didn't perform well but was workable. After seeing the awesome duochrome in the Makeup Geek MannyMUA palette, I was surprised Manny didn't add a duochrome or two in the Life's a Drag palette.
I've recommended this palette to a few of my cosplay friends who wanted a good all-in-one palette for conventions and they've loved it. They have been able to create a wide range of fantasy looks with it. I've enjoyed playing with it a time or two, but it's not a palette I reach for in my collection right now. I'm far more into Melt Smoke Sessions & Saucebox Secret Garden.
If you're looking for a palette that can take you from the office to a night out to a weekend at a fantasy convention, the Lunar Beauty Life's a Drag Palette is for you!
If you're looking for strictly cosplay, you can't go wrong with the Viseart Bright Editorial Palette.
What do you think of the Lunar Beauty Life's a Drag Palette?