The Best Wedding Nails
Today I'm sharing the best wedding nails, ever! Seriously though, I think this manicure would make a beautiful bride or wedding guest manicure. I love unique looking manis, as I'm sure you know by now. I often do accent nails with Swarovski crystals.
I wanted a blingy, gorgeous, unique nail art design for my trip to Sweden. Diamond (my awesome nail tech) and I decided that an entire mani of Swarovski Crystalpixie would be sublime!
Click Here for the Best Nail Treatment for Healthy Nails!
Tampa Nail Artist
If you're in the Tampa area, I highly recommend my nail artist Diamond! You can book with her here.
Swarovski Crystalpixie Nail Art Manicure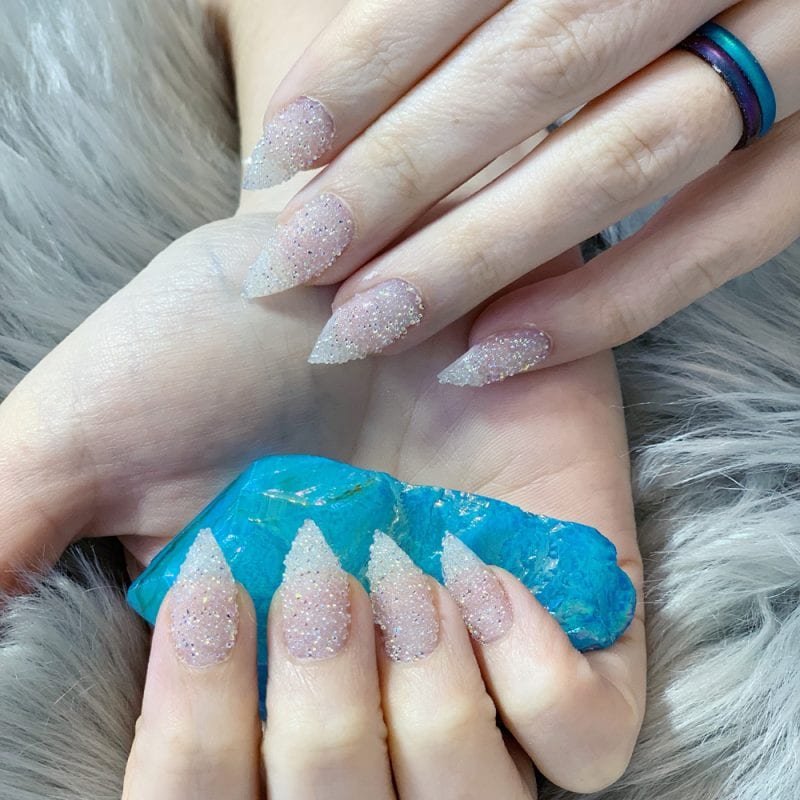 This photo was taken right after Diamond finished my manicure. I have a hard gel base on top of my natural nails. Diamond set the Swarovski Crystalpixie crystals into a gel base and then we cured it under the LED light to create this gorgeous nail art.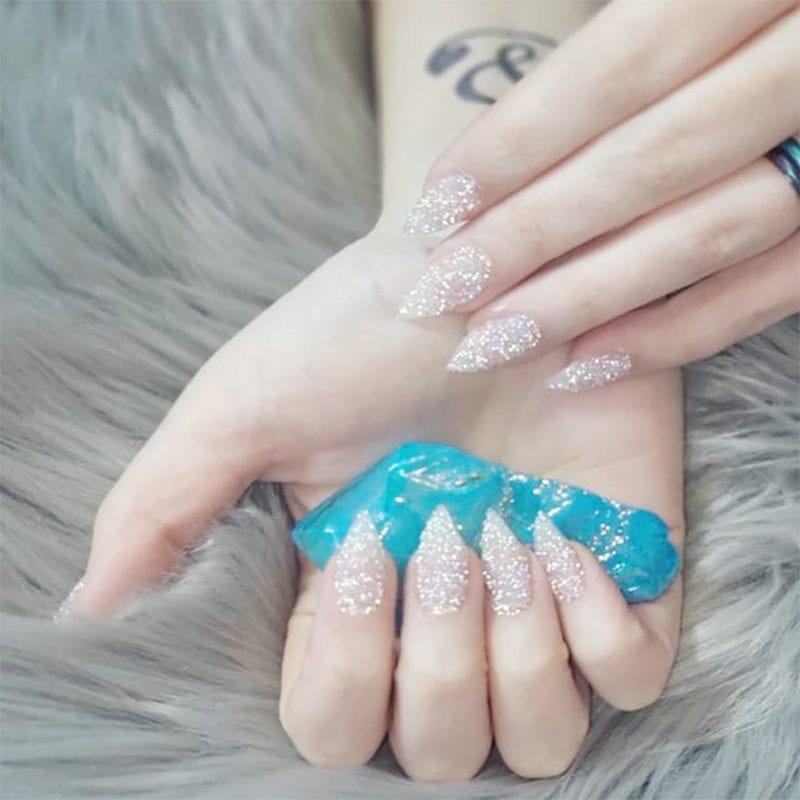 This photo shows the how the Swarovski Crystalpixie crystals are really glowy under daylight bulbs. They really catch the light.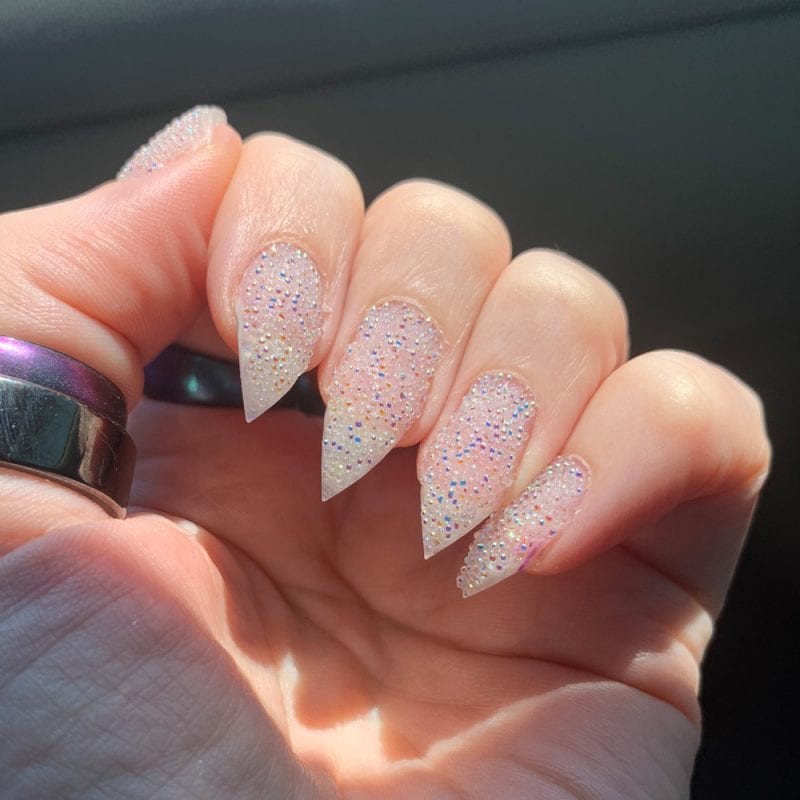 Here's a photo of this wedding manicure in direct light. I love how the crystals look like little rainbows. This photo and the photo with flash are the most true to what I see with my eyes.
Wedding Nails Three Weeks Later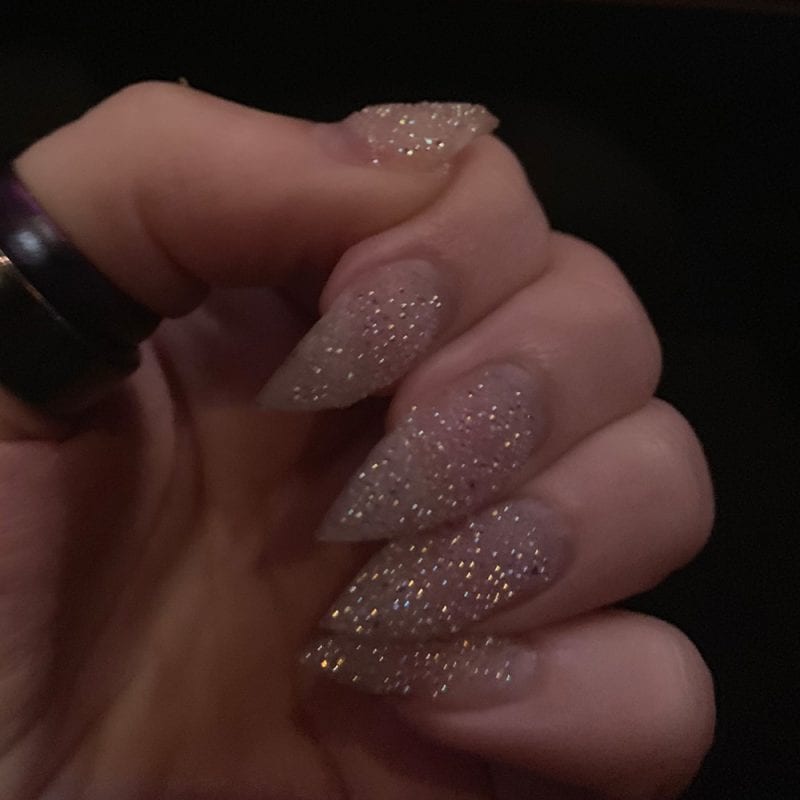 I took these photos last night when I was at Marlowe's Tavern in Tampa. Even in low light conditions and when my manicure is 3 weeks old, it still looks fabulous.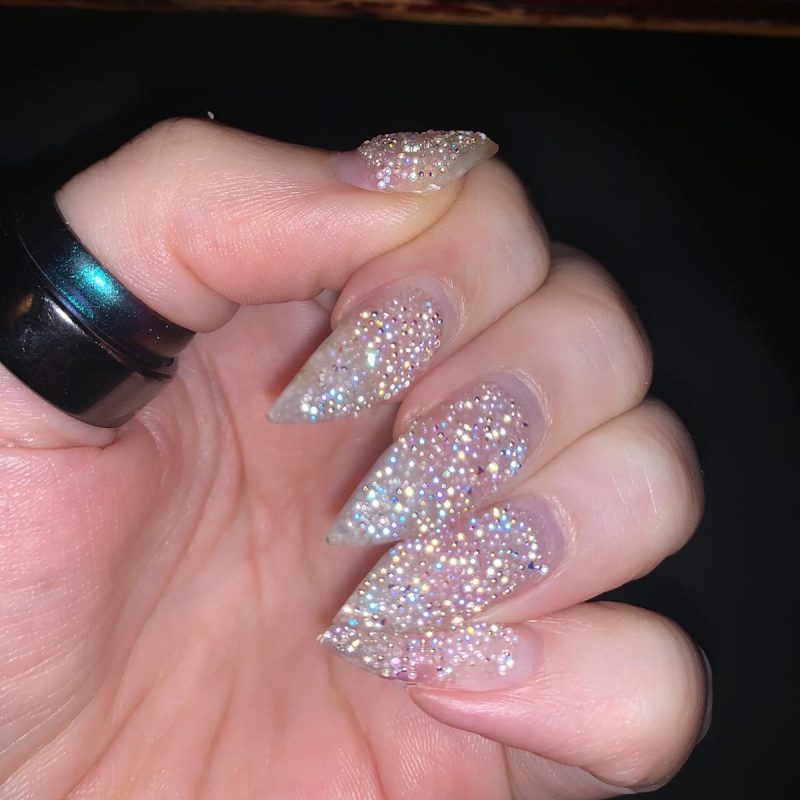 I took the same photo that I took above, only I used flash. I just love that my 3 week old manicure is still garnering comments!
What do you think of my best wedding nails manicure? Are you in love with swarovski like I am? Have you ever had a Swarovski Crystalpixie nail art mani?
Don't forget to enter my 11 Year Blog Anniversary Giveaway! Ends May 23, 2019.