The Best Nail Treatment for Healthy Nails
Don't we all want healthy nails? Everybody wants to know how to stop nails from peeling and have strong, healthy nails. Today I'm sharing my secret:  the best nail treatment for healthy nails!
CND purchased by me. KBShimmer PR + purchased by me.
How to Get Healthy Nails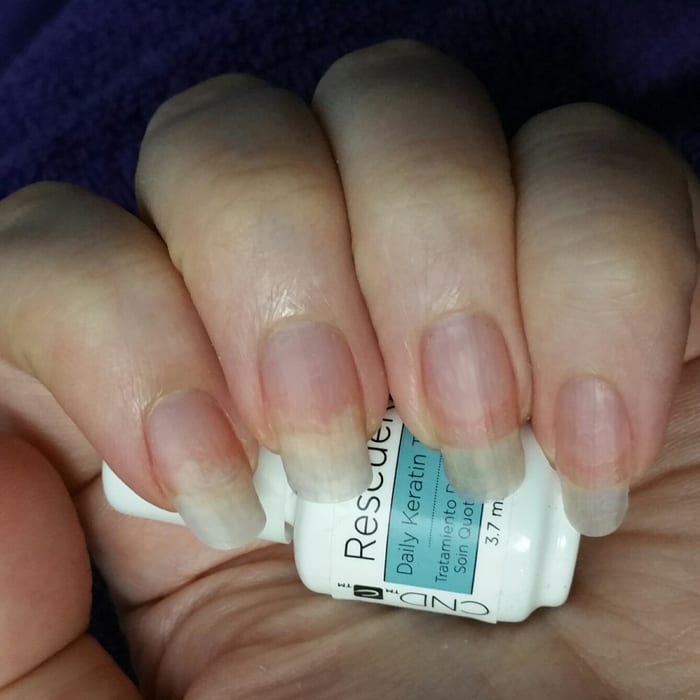 CND RescueRXX is my secret weapon!
It's the best nail treatment because CND RescueRXX is formulated to make weak nails into healthy nails. RescueRXX helps to repair damaged nails with keratin protein and hydrating jojoba and sweet almond oils. It reduces peeling, breaking and white spots.
My friend Krissy, who is a professional manicurist at Evan Todd Spa in Indianapolis, is the one who recommended CND RescueRXX to me several years ago. It's the product that I used to take my nails from splitting, thin, weak nails that broke all the time into rockstar hard nails!  I currently have hard gel nails (instead of acrylic) and recently my thumb nail popped off. The nail beneath the hard gel was rock hard and healthy.
The way you use CND RescueRXX treatment for healthy nails is pretty simple. You apply the treatment to your nails and cuticle twice a day for 1 to 4 weeks. I think I used it for on my bare nails for 2 or 3 weeks until I felt they were looking better, then went back to nail polish. After I started wearing polish again, I would put RescueRXX on my nail and cuticle and rub it into both.
CND RescueRXX saved my nails and made them into beautiful, strong, healthy nails.
How to Keep Your Nails Healthy and Strong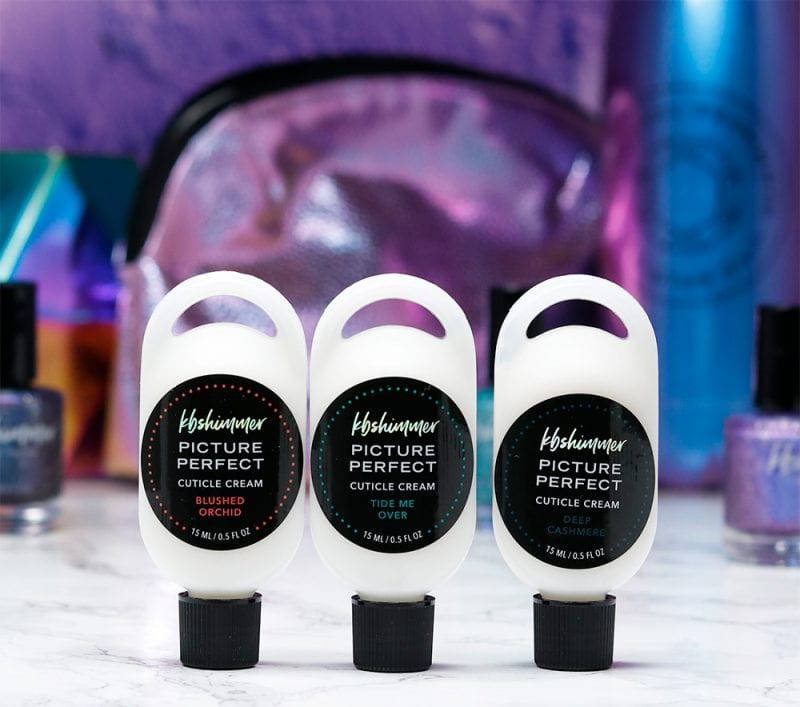 To maintain my healthy nails, I use KBShimmer Picture Perfect Cuticle Cream. It's is the best! It's cruelty-free and vegan. It's loaded with jojoba oil, cocoa butter, shea butter and olive oil.
My Current Nails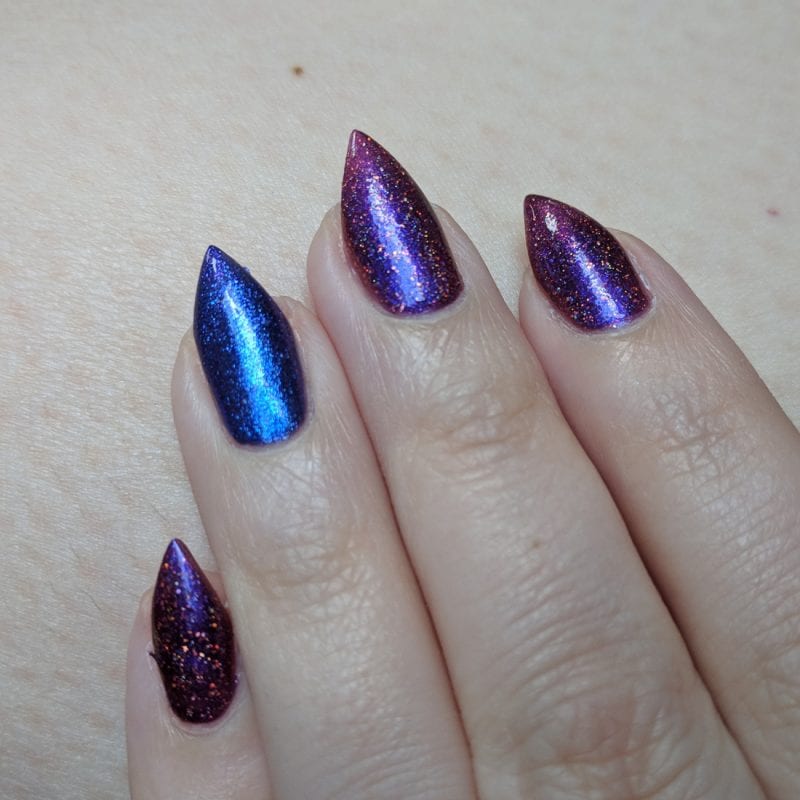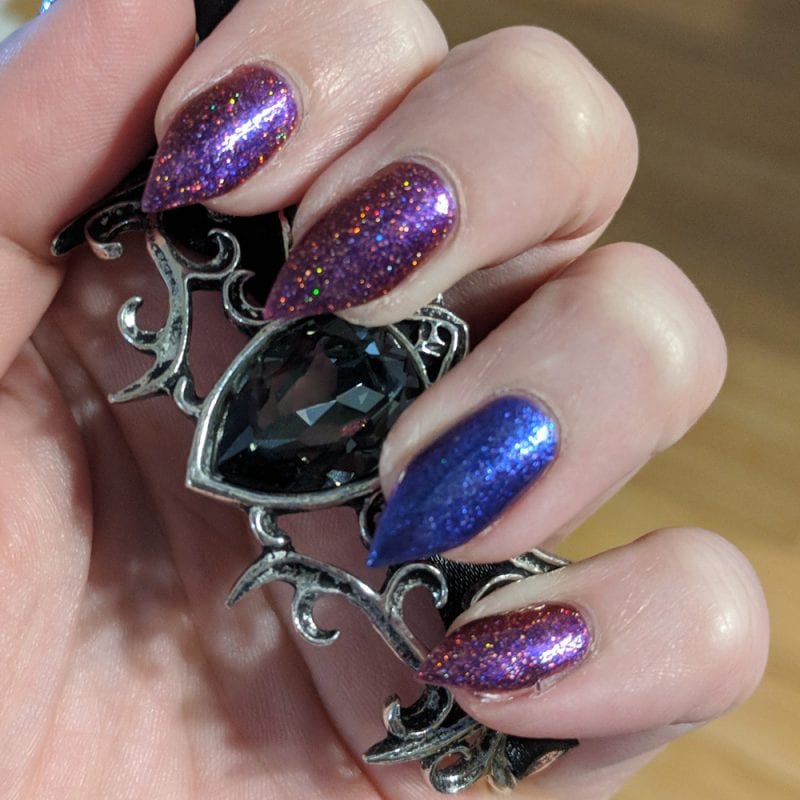 Holding my Alchemy Viennese Nights Bat Bracelet.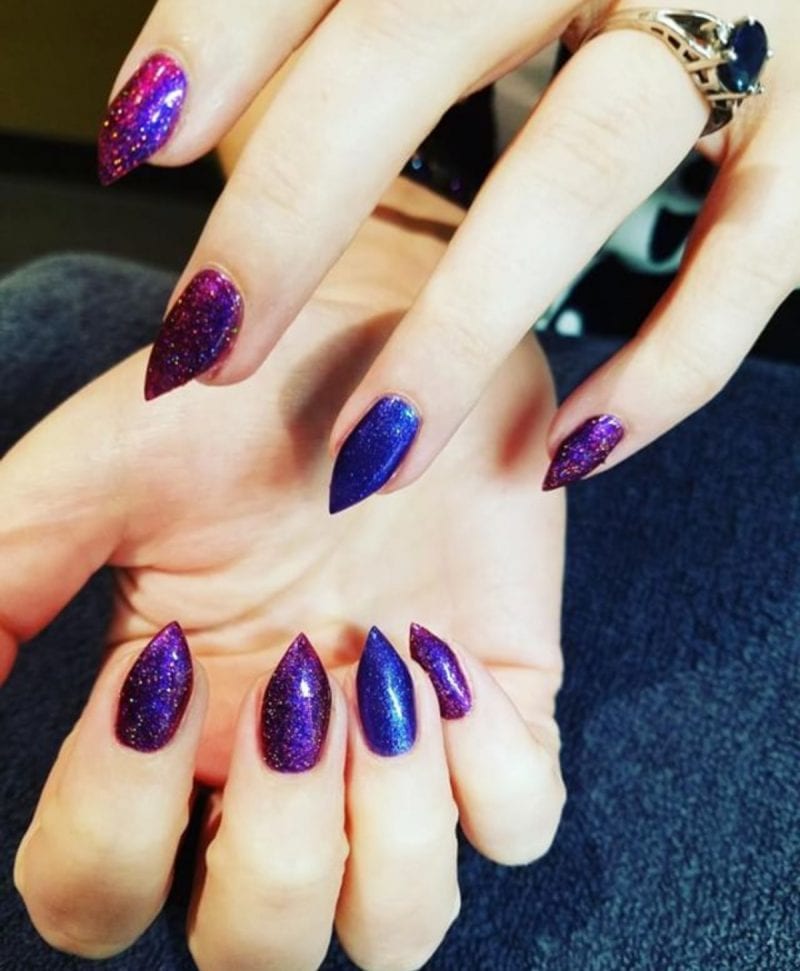 I'm wearing Fun Lacquer Cheers to the Holidays (H) with an accent of KBShimmer Royal to a Fault. Cheers to the Holidays (H) has a cherry red base that shifts to bright purple and holographic sparkle. Royal to a Fault is a royal purple shade is filled with micro glass flakies that shift from blue to violet.
So now you know my secret for taking my nails from a brittle, peeling mess and turning them into healthy nails – CND RescueRXX! And once the nails are healthy, I keep them that way by using KBShimmer Picture Perfect Cuticle Cream.
Let me know what you're currently doing to keep your nails in shape!
Be Sure to Check Out