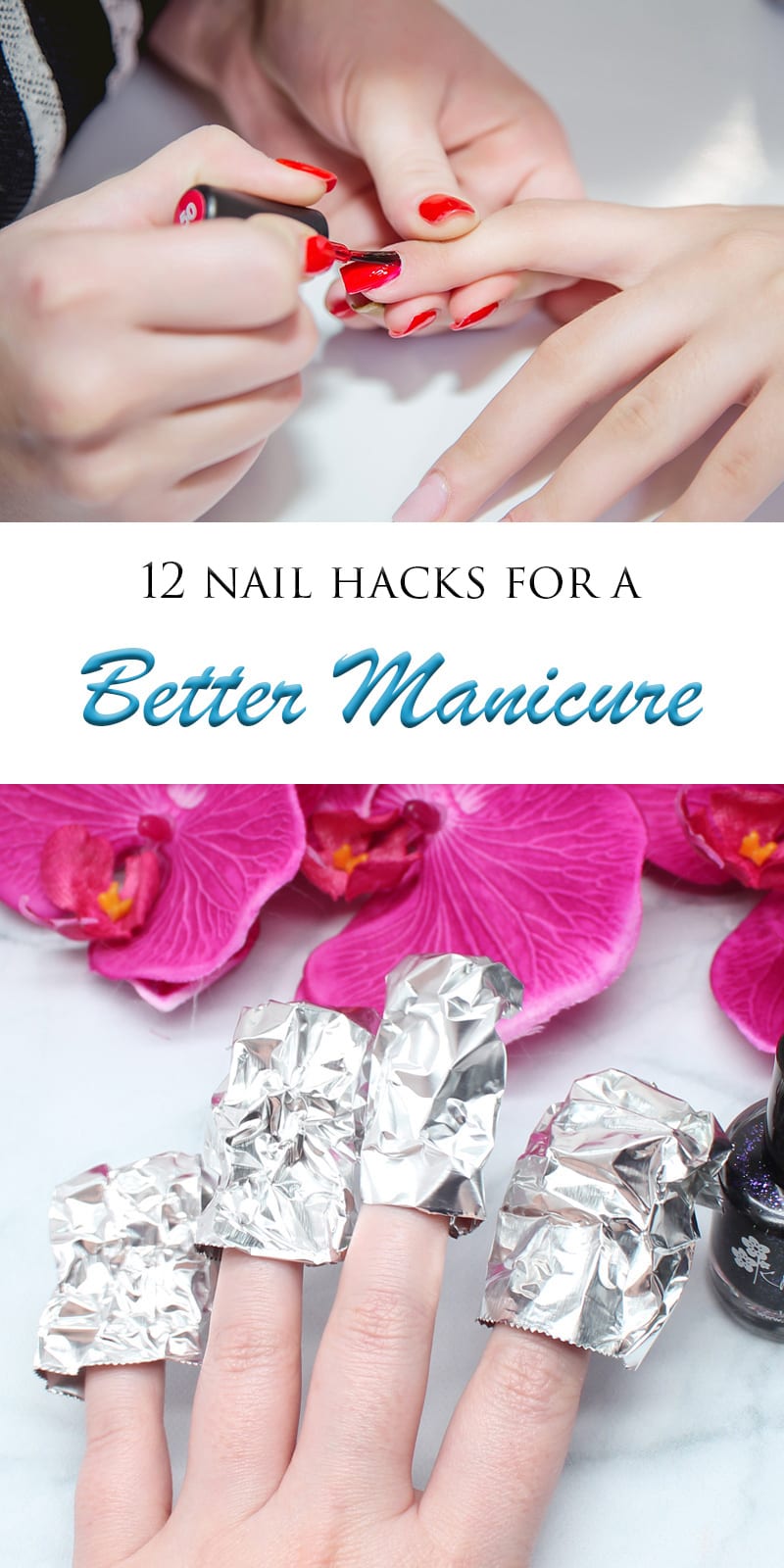 Nail Hacks for a Better Manicure
We always want our manicures to last longer and be chip free, right? So I'm sharing my top 12 nail hacks for a better manicure. This is what works for me. My manicures typically last 2 to 3 weeks with no chipping because I have a hard gel base. However, these should help yours to last up to a week.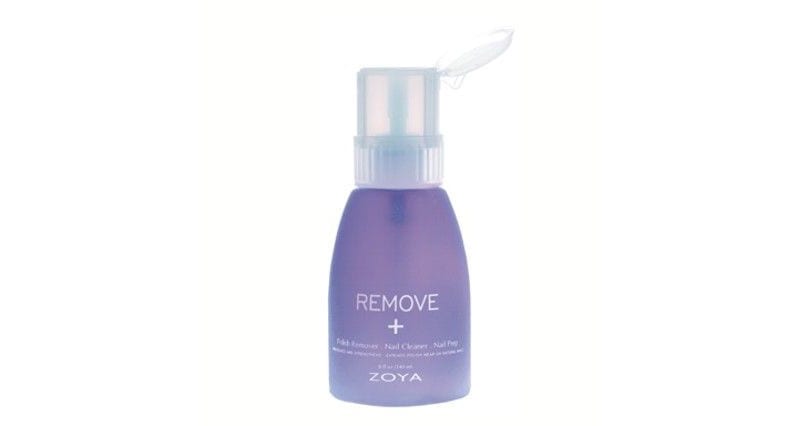 1. Properly Prep Your Nails
Use Zoya Remove to take off your nail polish and prep the nail. It has gelatin in it, so it doesn't change the shape of your nail. It also gets your nails clean, removes the natural oils, and makes the surface ready for polish.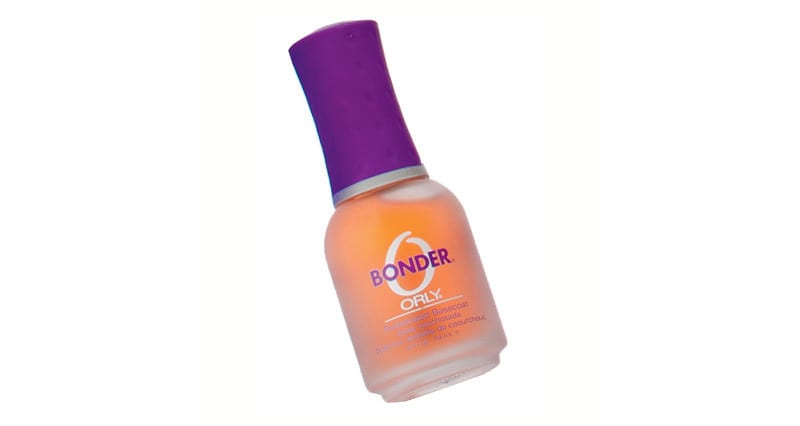 2. Use a Base Coat
Always use a base coat! Just like eyeshadow primer creates the perfect canvas for eyeshadow, a base coat gives your nail the smoothest surface to apply your color. It smooths things out, and helps prevent chipping. My favorite base coats include Orly Bonder, KBShimmer Basic Training, and Rainbow Honey All Your Base.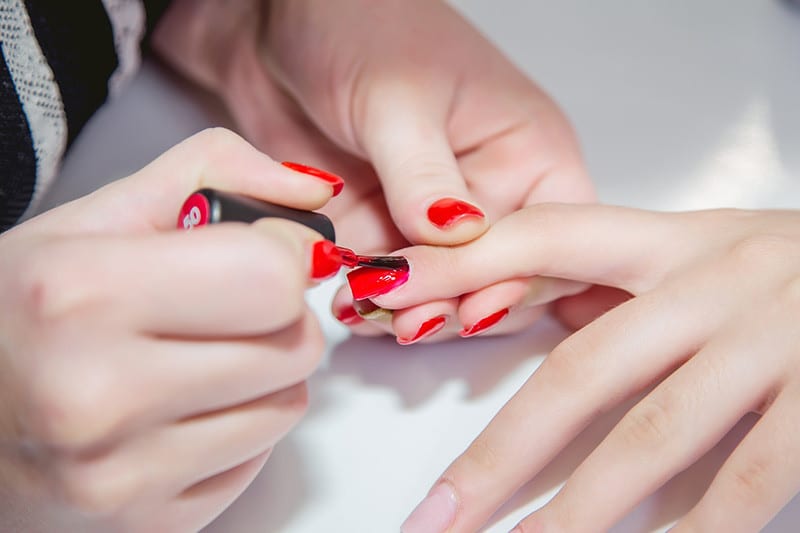 3. Use Fewer Strokes
Apply thin coats with fewer strokes. Whenever I get my nails professionally done, I've noticed that the technician applies polish close to the cuticle area, then pulls the color down the center, and then down each side. She'll finish by covering the tip. With the second coat, she'll normally stick to the middle of the nail, not getting as close to the edges.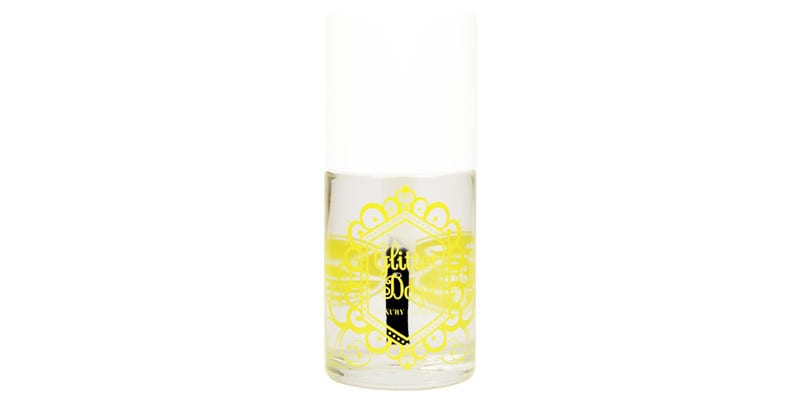 4. Use a Top Coat
Always use a top coat! I prefer a top coat that quick dries and is extra shiny. My all-time favorite top coat is GlitterDaze Super Smooth Top Coat. It's a glossy, quick drying topcoat with keratin. I also like Nubar Diamont.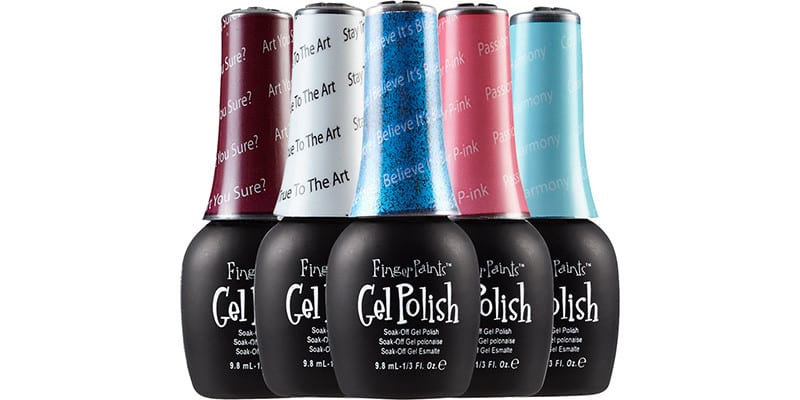 5. Use UV Gel Polish
You can also try UV gel polishes. I switched from acrylic nails to hard UV gel nails for my base. This keeps my nails long, strong and chip free. UV gel polishes, which you cure in a lamp, will give you added days of wear. By doing this I go 2 weeks easily without a chip, so I only change my polish when I'm in the mood for a new color. Some Cruelty Free gel polish brands include Finger Paints, Gelish, Couture Gel Nails, Madam Glam, and Nubar.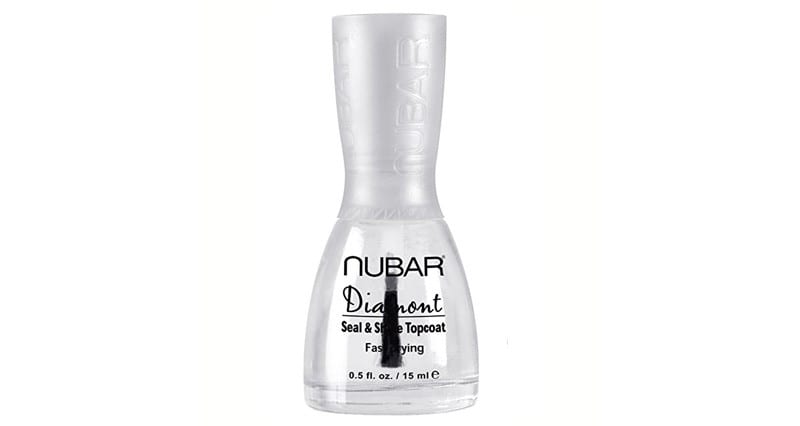 6. Refresh Your Top Coat
Reapply your top coat a few days later. If you feel like your nails aren't shiny enough, you can always reapply your top coat a few days later to add more shine. Since my nails have a hard gel base that I paint regular polish on top of, they will last 2 to 3 weeks without chipping. Sometimes I still want to add more shine, so I'll add a second coat of my top coat.


7. Use a Glass Nail File
It's best to shape and file your nails with a glass nail file. Glass nail files keep the nails sealed, so that your nails don't peel off in layers. This helps to prevent breakage. It also helps to file once a week to make sure the edges are sealed. Make sure you file in the same direction to prevent splitting.


8. Use Elmer's Glue
If you have ever struggled to keep nail polish off your cuticles (and I have), you can use Elmer's Glue painted around your cuticles before you apply polish. Once your polish is on, you can just peel off the Elmer's Glue. I know some people use this to create negative space manicures too. Also, if you want a glitter manicure, use this as your base. It makes peeling off glitter easy!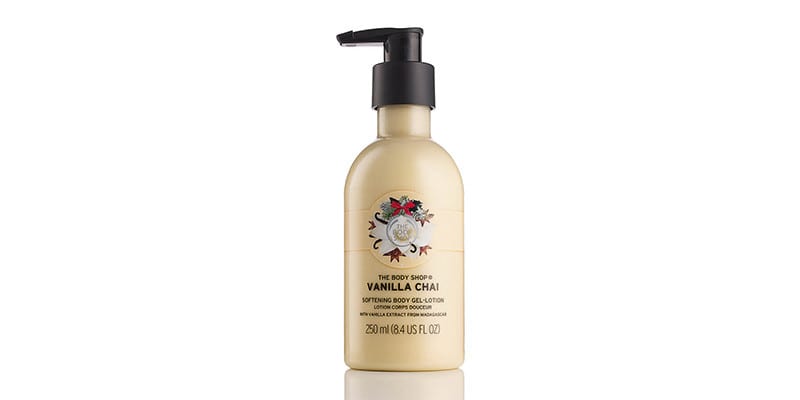 9. Use Lotion
I know this seems like a no brainer, but after you wash dishes or you've put your hands in water, use lotion. By keeping your hands, cuticles and nails well moisturized, you're less likely to have breakage.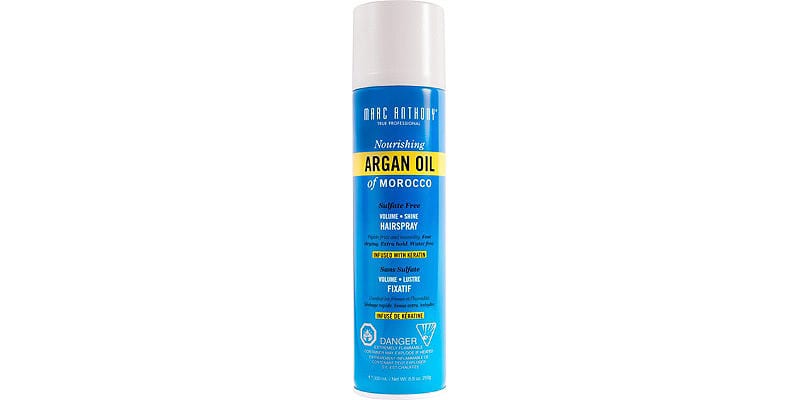 10. Use Hair Spray
If you're in a hurry and you don't have a quick dry top coat, use hairspray to set your nail polish.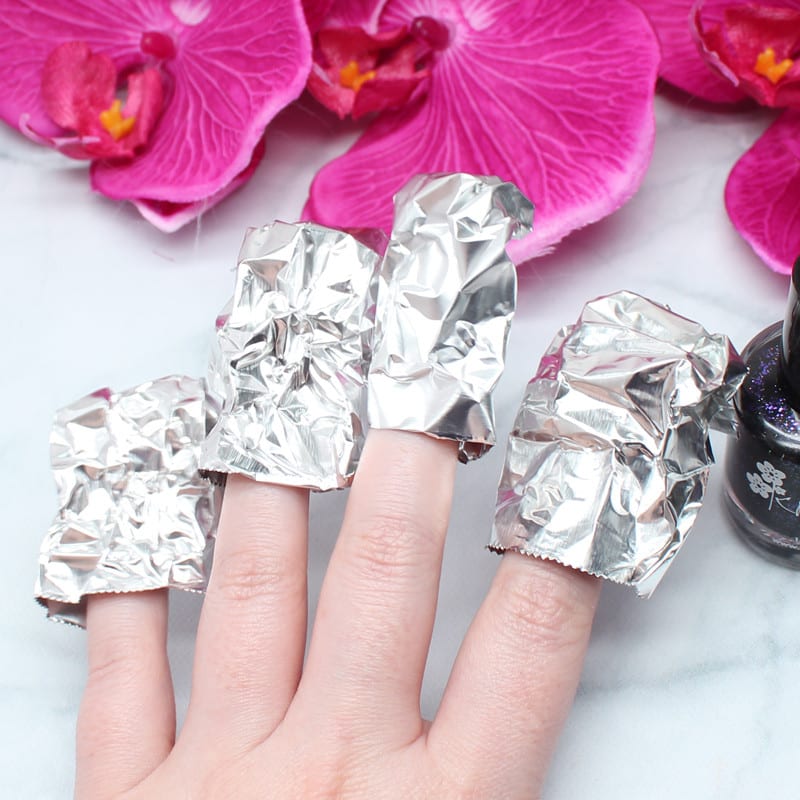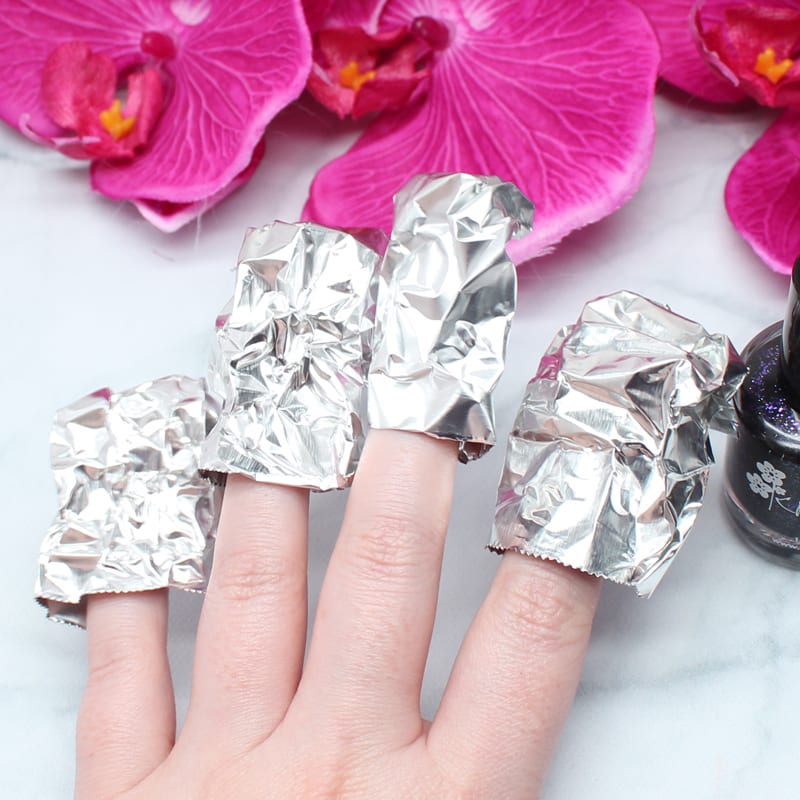 11. Aluminum Foil Polish Remover
If you want to remove your gel polish or you need to remove stubborn glitter polish, soak a cotton ball in Zoya Remove. Put that on top of your nail, then wrap in aluminum foil. Leave your nails like this for about 10 minutes. For glitter, it should make removing the polish a breeze. For gel polish, you may need to leave it on longer and check.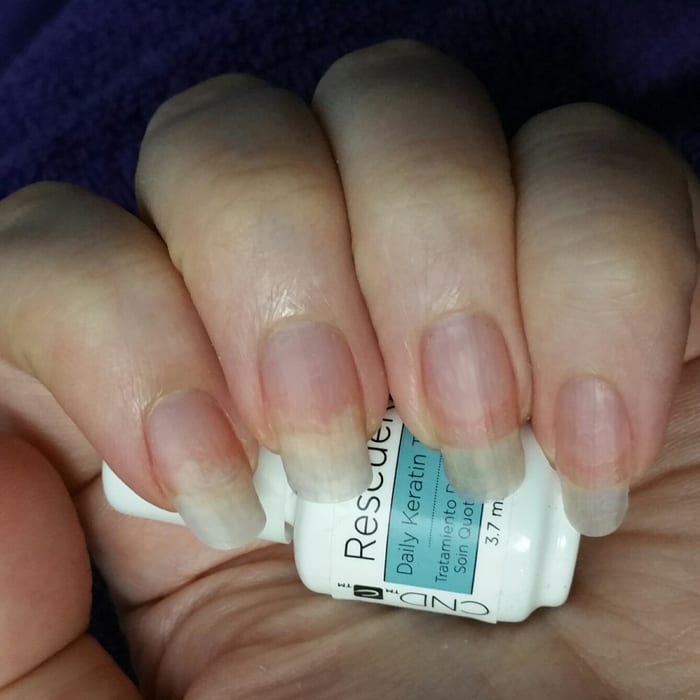 12. Use Cuticle Oil
I personally prefer CND Rescue RXX. Those are my natural nails above. It's a keratin treatment + cuticle oil. It has jojoba seed oil to help with moisturization, keratin helps to strengthen the nail plate, and sweet almond oil conditions. It made my splitting and peeling stop. My nails became stronger. I love this stuff!
What are your favorite nail hacks or tips? Let me know!
More to See