Today I'm sharing a mostly one brand eyeshadow look. This is my Kat Von D MetalMatte Smoky Cranberry Cruelty-Free tutorial. I used the KVD MetalMatte palette (which is amazing and the best palette to come out this year) and Sugarpill Love+.
Kat Von D MetalMatte Smoky Cranberry Tutorial
PR + purchased by me.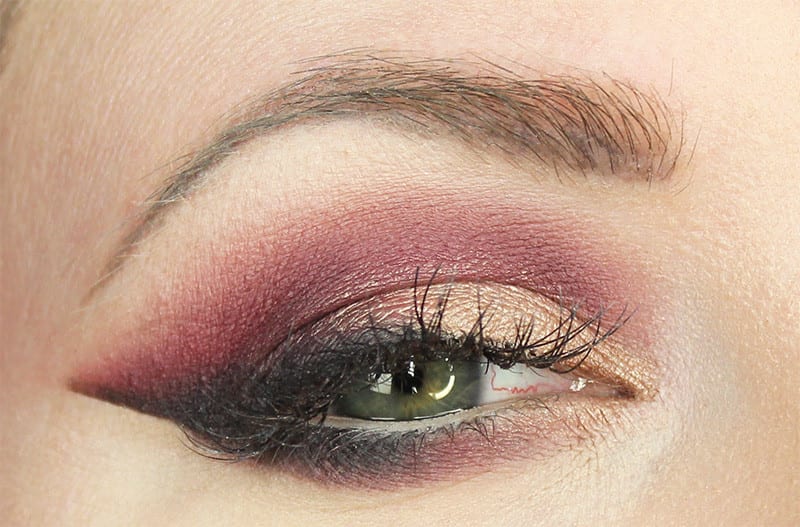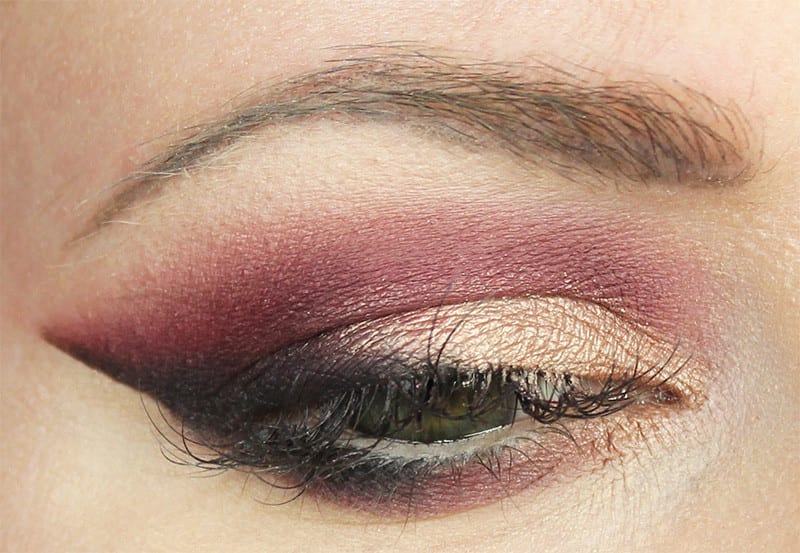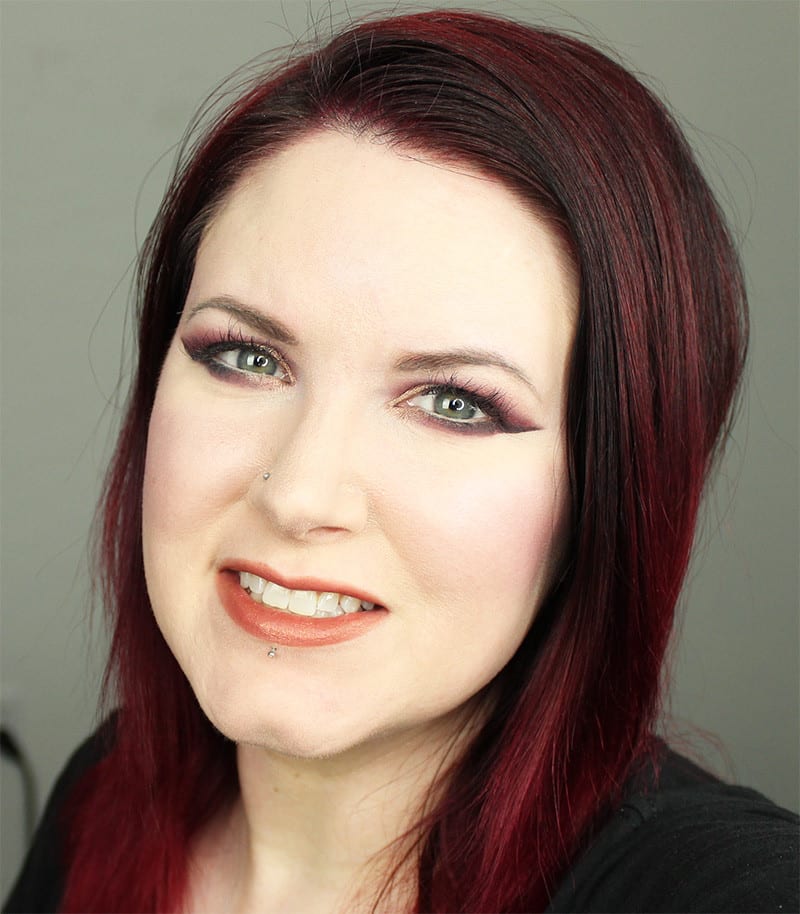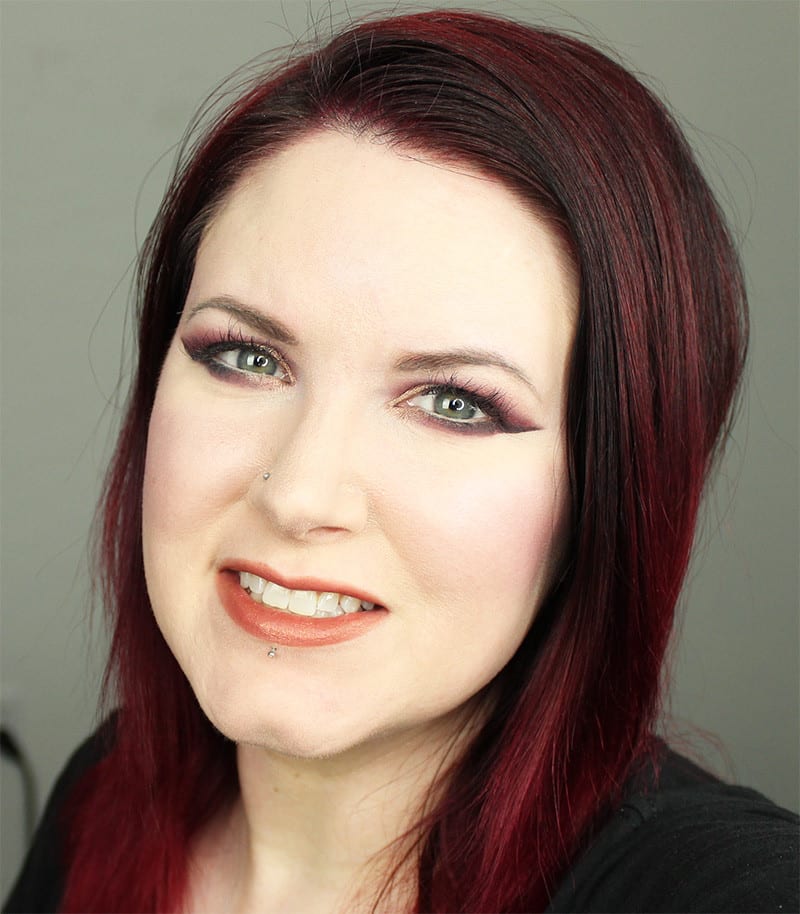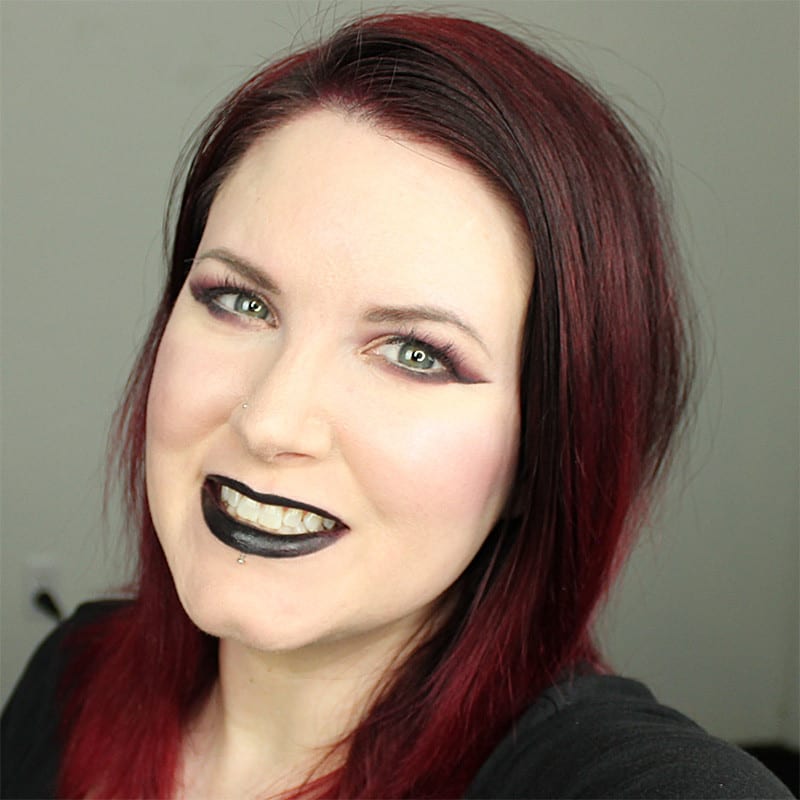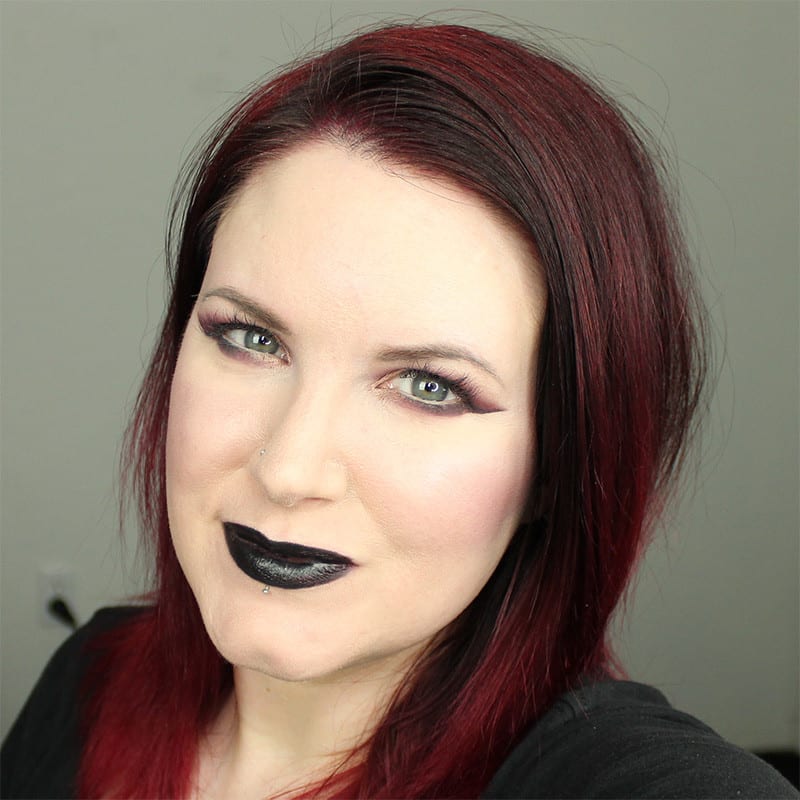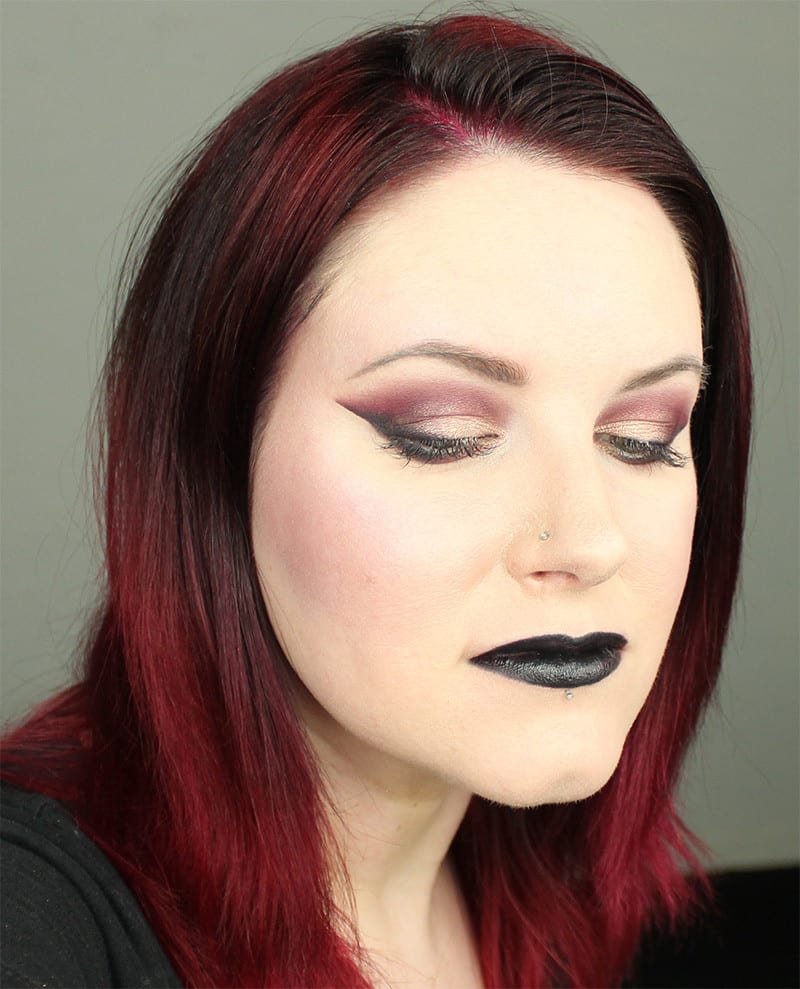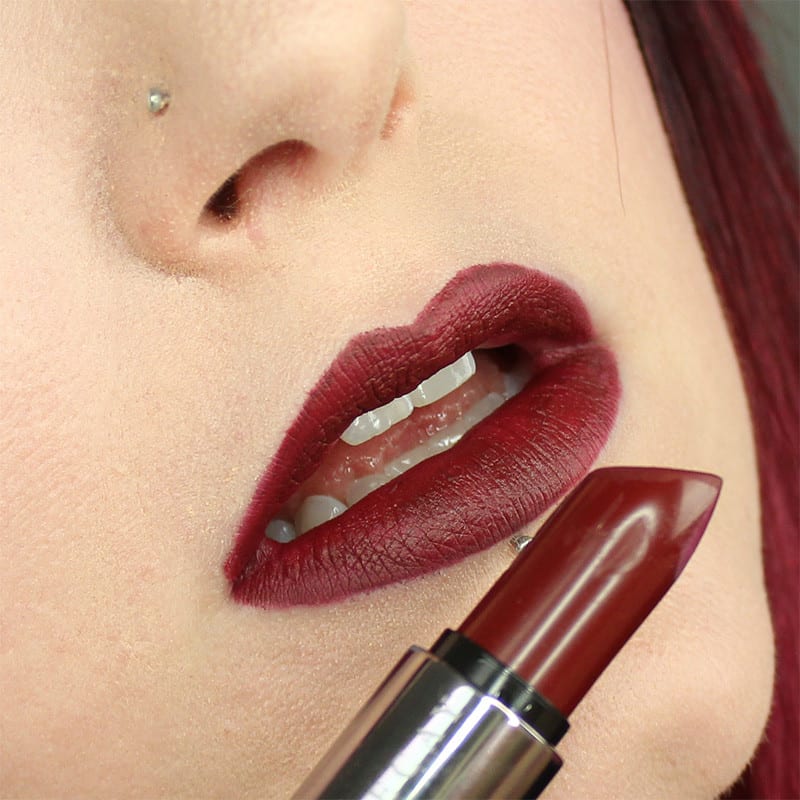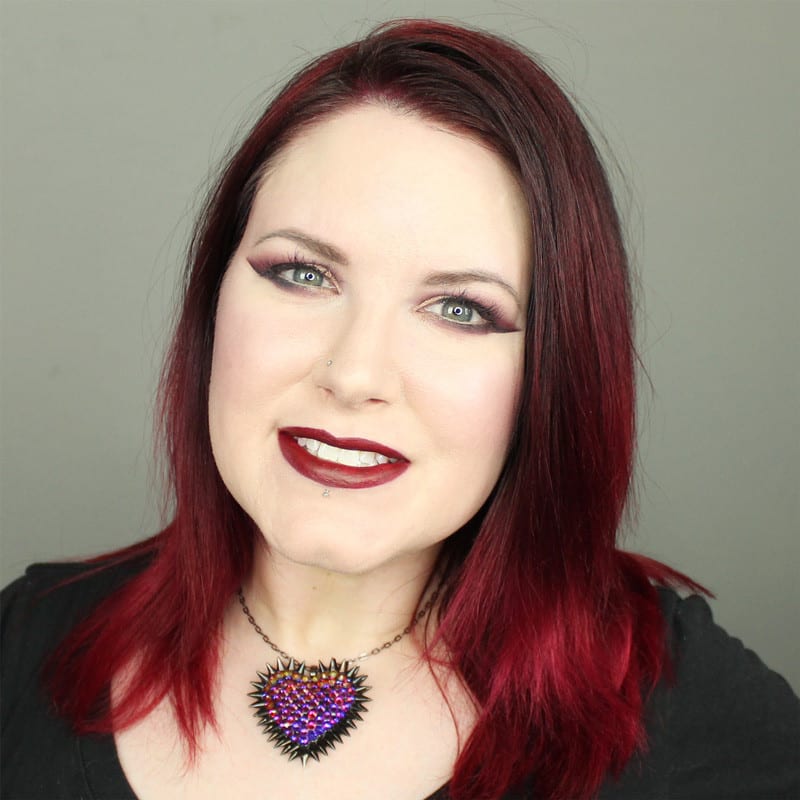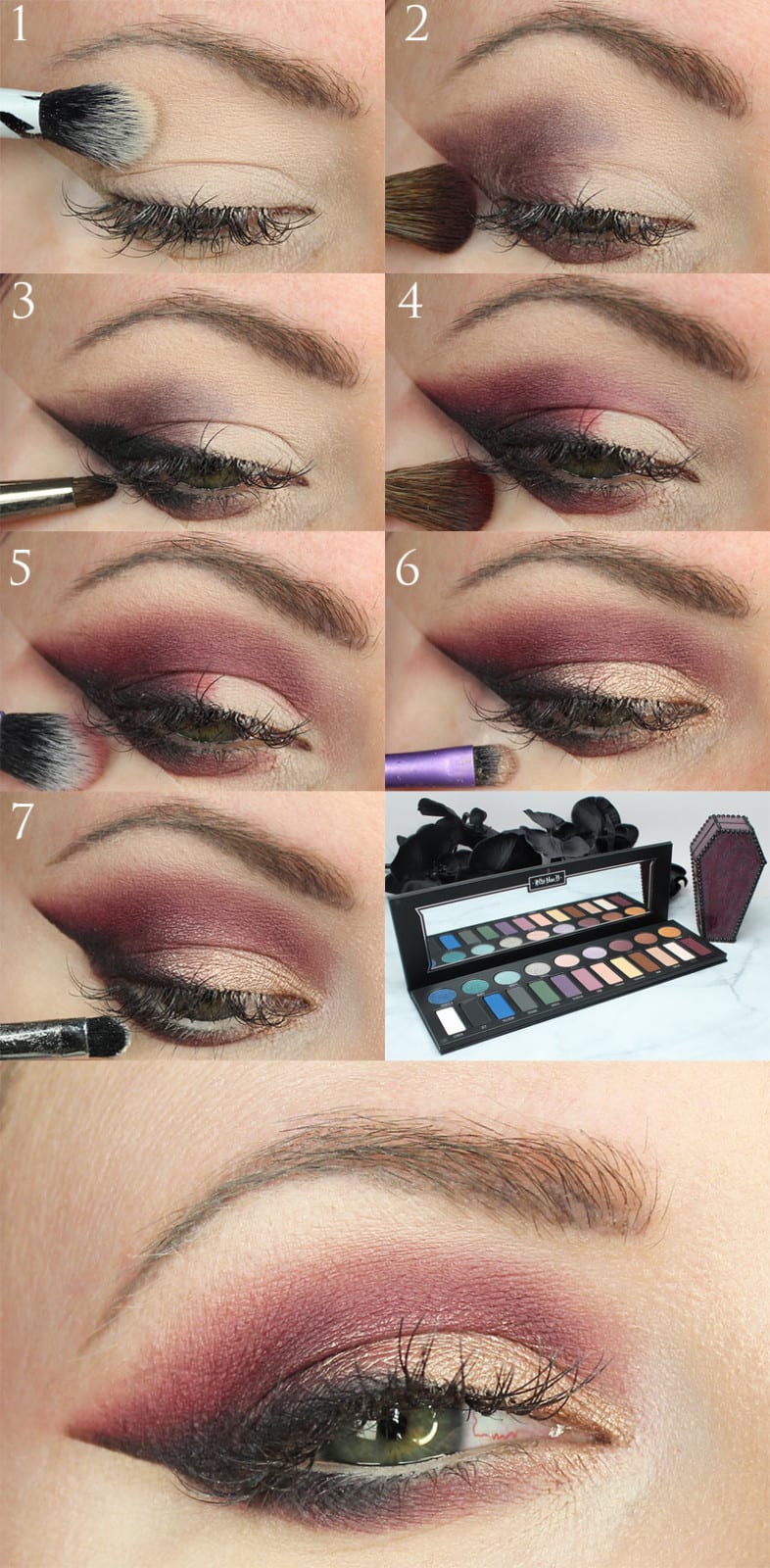 How To
1. After you apply primer, apply your base shade with a fluffy brush. I used Bone. Then apply tape to help you get a sharp edge.
2. Lightly apply Velvet to the outer lid, outer crease, along the tape winged out, and to the lower lid with the UD Iconic brush.
3. Take Jet on a pencil brush to create a wing at the upper lash line and connect it to the outer half of the lower lid.
4. Take Sugarpill Love+ on the UD Iconic brush and lightly apply it on top of Jet and Velvet.
5. Use Silk as a transitional shade to blend out the edges of Love+ on a fluffy brush.
6. Mix Glitz & Synergy together to create a golden beige.
7. Line the lower waterline with a nude pencil. I used Glo Minerals Peach. Then pat Bone on top to set it.
Shop Your Stash to Try at Home
Bone – your perfect matte skintone shade
Velvet – plum wine matte
Jet – black matte
Sugarpill Love+ – red matte
Silk – mauve pink matte
Glitz + Synergy – light golden beige shimmer
Glo Minerals Peach – pale beige matte
Eyes
UDPP Enigma
Kat Von D Bone – base shade
Kat Von D Velvet – diffused at outer half of lid, crease, and lower lid
Kat Von D Jet – smoked with a pencil brush to outer upper lash line and winged out, and lower lash line
Sugarpill Love+ – diffused on top of Velvet at the outer half of lid, crease, and lower lid, blended slightly inwards
Kat Von D Silk – used as a transitional shade to blend out the edges of Love+
Kat VonD Synergy + Glitz – inner lid, inner v, inner lower lid
Nyx Microbrow pencil in Black
Glo Minerals Peach Pencil – lower waterline (set with KVD Bone)
Face
Kat Von D Lock-It Concealer in L1 Neutral
bareMinerals barePro powder foundation in Dawn
Aromaleigh Contour powder in Digitalis Purpurea
NARS Sin – blush
Makeup Geek Celestial – highlighter
Lips 1
bareMinerals lip pencil Borderline
Kat Von D studded kiss lipstick in Gothica
Lips 2
UD pencil in Perversion
UD Vice lipstick in Perversion
Lips 3
UD pencil in Hex
UD Vice lipstick in Hex
Last Updated on