The Best Concealer for Fair Skin
Today I'm sharing the best concealer for fair skin: Milk Makeup Flex Concealer in Porcelain. I used to be a die hard NARS Chantilly concealer fan (no longer cruelty-free), but then fell in love with Kat Von D's Lock-It Concealer in L1 Neutral. When I found out how problematic Kat Von D was, I moved on to looking for a new concealer and was doing ok with Tarte Creaseless Concealer in Porcelain Sand, but it wasn't HG material for me. I'm so happy that I looked for something better, because that's what I found with the Milk Makeup Flex Concealer!
Where to Buy
Sephora, Milk Makeup
Price
$28 for .2 oz
What Milk Says About the Flex Concealer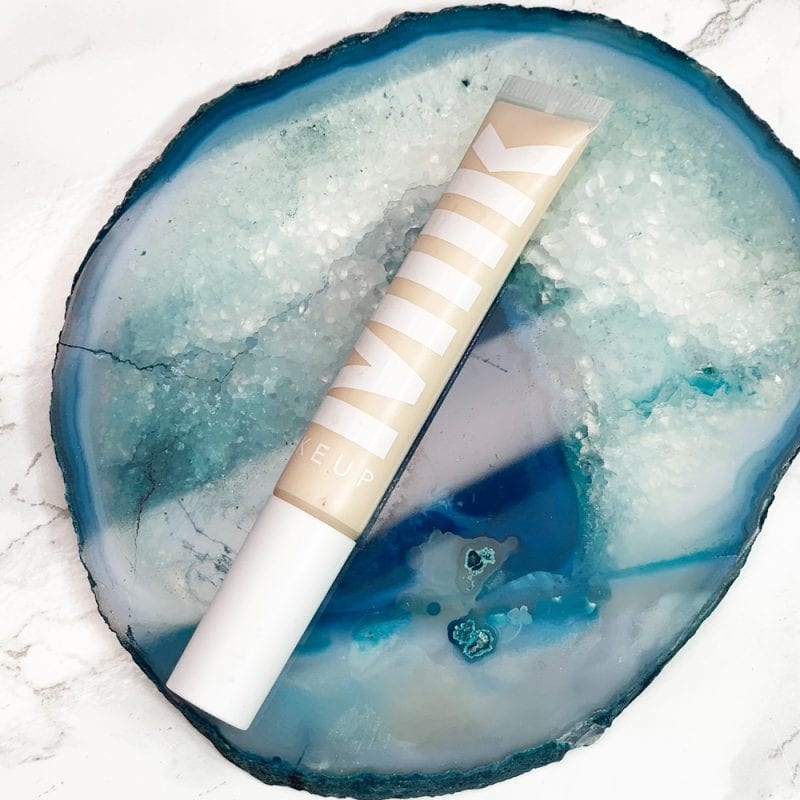 Get full coverage with Flex. The long-wear, medium-to-full coverage formula can take on anything you've got — from under eyes to over blemishes. Flex seamlessly becomes one with your skin — without caking or creasing — thanks to a combo of tiny bendable spheres and elastic marshmallow root powder (the ingredient that gives the candy its squishy abilities). Infused with blue lotus to moisturize and chamomile to calm skin. Do something good for your face. Pair with our Hydro Grip Primer for a double dose of hydration and hold.
Key ingredients: Marshmallow root powder, chamomile, blue lotus
Apply directly to targeted area and blend with fingertips.
Milk Makeup Flex Concealer in Porcelain Swatches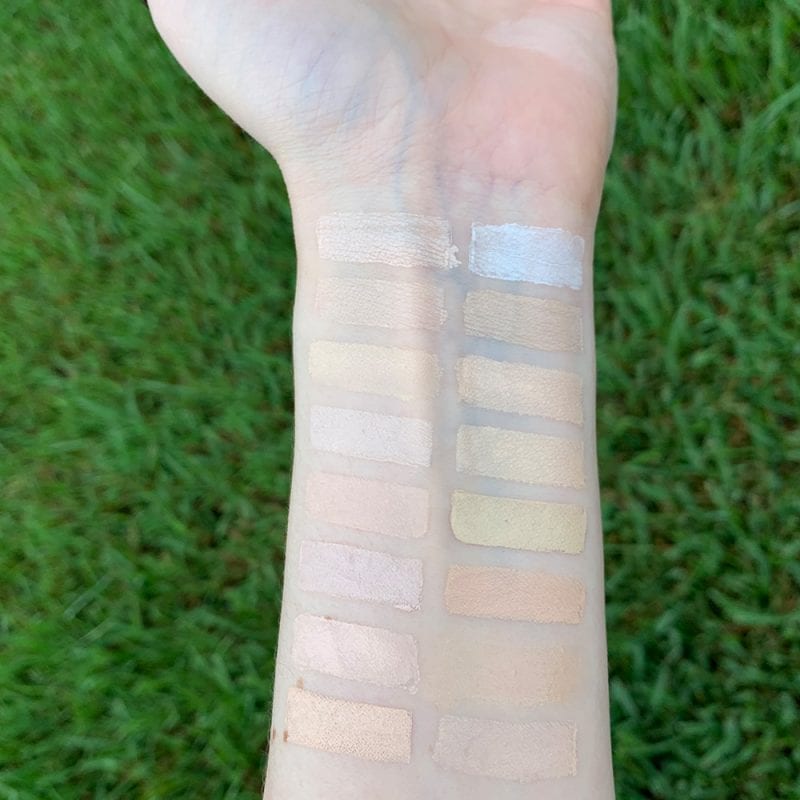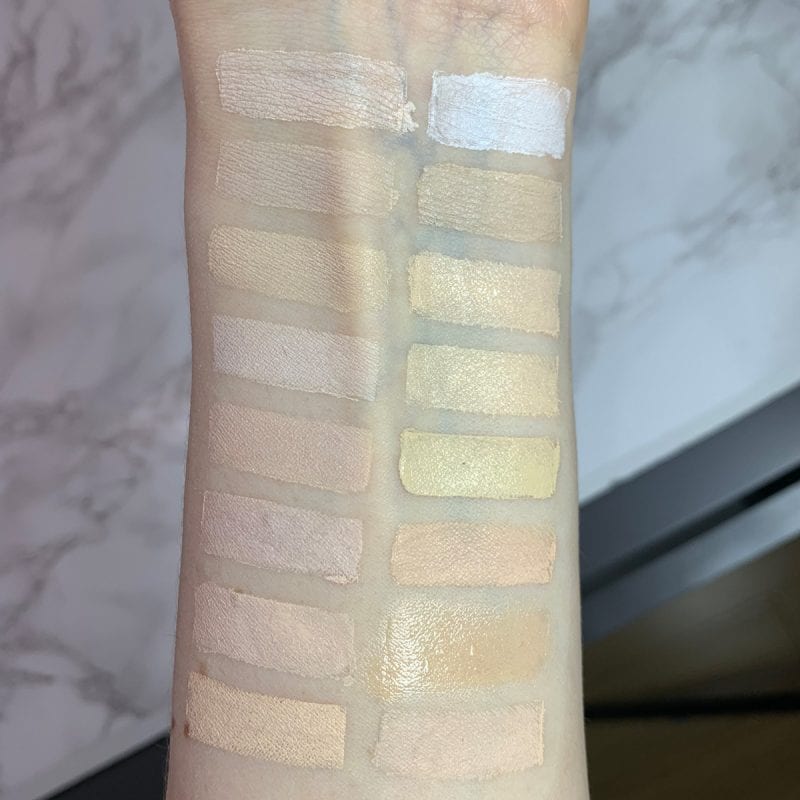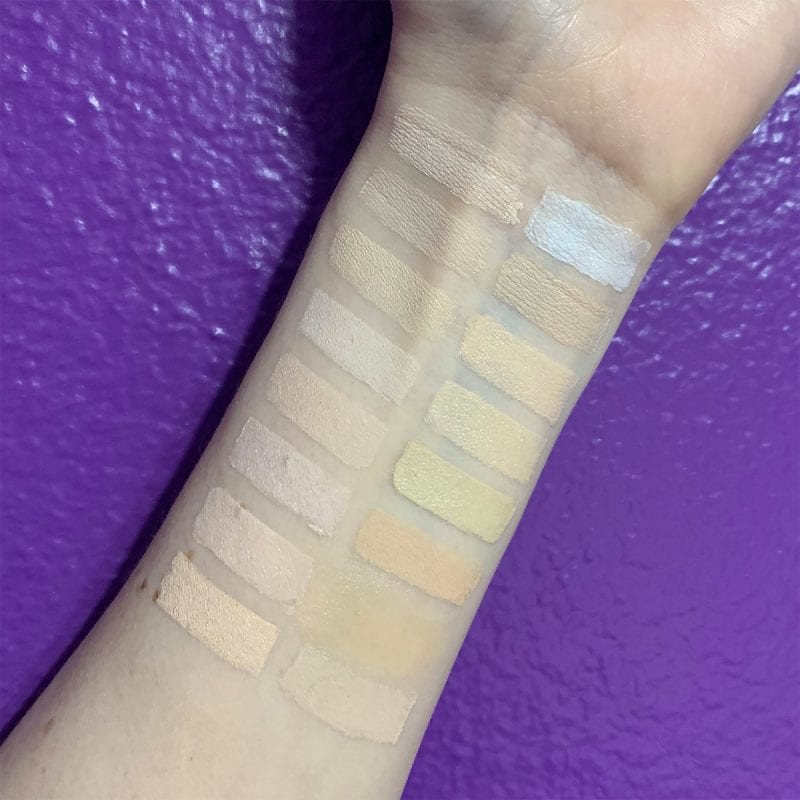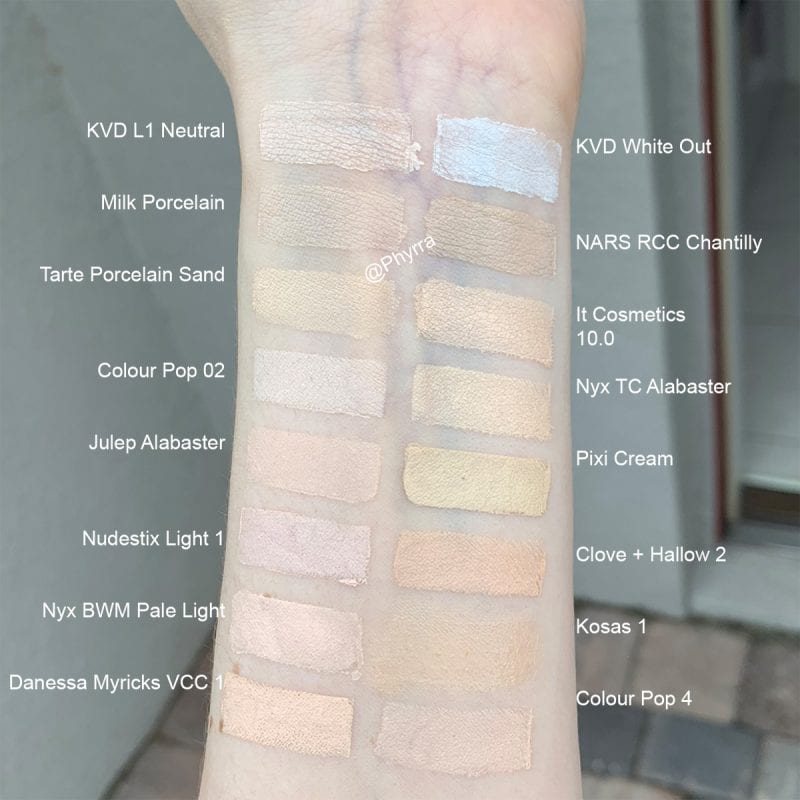 I swatched the Milk Makeup Flex Concealer in Porcelain against all of my other concealers, as well as a few foundations. I wanted you to see how it stacked up. Milk Porcelain is the perfect concealer shade for my fair skin to use with or without foundation.
*Kat Von D Lock-It Concealer in L1 Neutral (see why I don't support Kat Von D anymore)(v)
*Kat Von D Lock-It Concealer in White Out (v)
Milk Makeup Flex Concealer in Porcelain (v)
NARS Radiant Creamy Concealer in Chantilly (not cruelty-free, so I don't buy NARS anymore)
Tarte Creaseless Concealer in Porcelain Sand (v)
It Cosmetics Bye Bye Under Eye Concealer in 10 Light Fair (v)
Colour Pop Concealer in Fair 02 (v)
Nyx Total Coverage Concealer in Alabaster (looks like this was discontinued 🙁 )
Julep 5-in-1 Cushion Complexion in Alabaster
Pixi Concealer in Cream
Nudestix Concealer Pencil in Light 1 (v)
Clove + Hallow Conceal + Correct in 2 (v)
Nyx Bare With Me in Pale Light (v)
Kosas Skin Tint in 1 (v)
Danessa Myricks Vision Cover Cream in N01 (v)
Colour Pop Concealer in Fair 04 (v)
(v) denotes vegan
* denotes PR sample
Concealer Price Comparison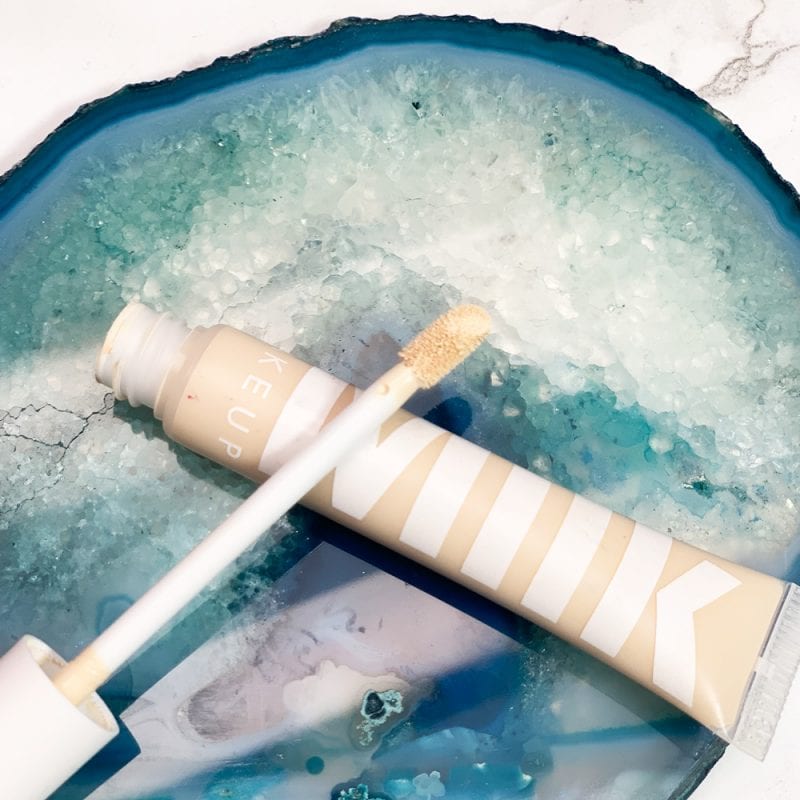 I was thinking that my only complaint with the Milk Flex Concealer is that you only get .2 oz of product, as that sounded tiny. However, I realized it's not really too far off, especially when compared to some of the other popular concealers on the market. I used NARS Chantilly for years, until I fell in love with the KVD Lock-It Concealer Creme. Once I decided I was done with KVD, I moved on to Tarte Porcelain Sand. I definitely prefer the Milk Flex Concealer formula!
Milk Makeup Flex Concealer Review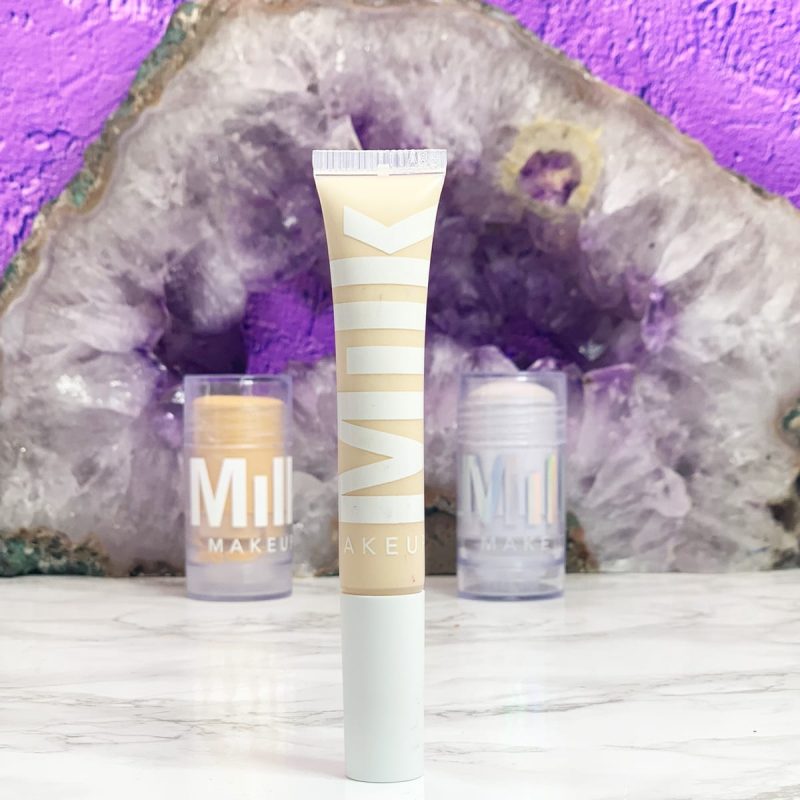 Let me begin by telling you what I want in a concealer. I want a concealer to be highly pigmented so I only have to do one layer. I look for the ability to use a concealer by itself, under foundation and on top of foundation. If I can't use it all 3 ways, it's highly probable that I won't like it. The Milk concealer performs beautifully, no matter how I use it! I love that the Milk Makeup Flex Concealer works well by itself, with Milk Makeup's Blur foundation, or with any other foundation that I've tried with it so far. Yes, even with the Nyx Bare With Me Tinted Skin Veil!
The Milk Makeup Flex Concealer formula is one of the best I've tried. I wanted to call it a holy grail after using it just once because I was so impressed with its formula, but I kept testing it in different situations. The concealer doesn't need to be set with powder unless you're very oily or you just have to set with powder. It dries down and blends out to a sort of satiny matte finish that looks like skin. I've worn it on its own all over my face, used it to strategically conceal around the face, and to conceal under the eyes. I also love how it feels lightweight, like nothing is there.
I primarily use concealer under my eyes when I'm feeling self-conscious and like I have a ton of dark circles. The Milk Makeup Flex Concealer  is excellent at covering up my under eye darkness. It doesn't get cakey or heavy under my eyes. It doesn't emphasize my fine lines. It doesn't settle under the eyes. Honestly, this is the most dreamy concealer formula I've ever found.
I've seen multiple people online describe the Milk Makeup Flex Concealer as the love child of the Glossier Stretch Concealer and NARS. As I mentioned, I used the NARS for years and have only tried the Glossier a few times (they never had a shade for my skintone), but I would say it's a vast improvement on the NARS formula for me. It does seem to move with my skin, which is why I think it doesn't settle into fine lines or crease. It's magic. Pure magic.
The Milk Makeup Flex Concealer comes in about 16 different shades currently, from very deep to very fair. If you like to use concealer the way I do, I highly recommend you trying it out!
What do you think of Milk Makeup?