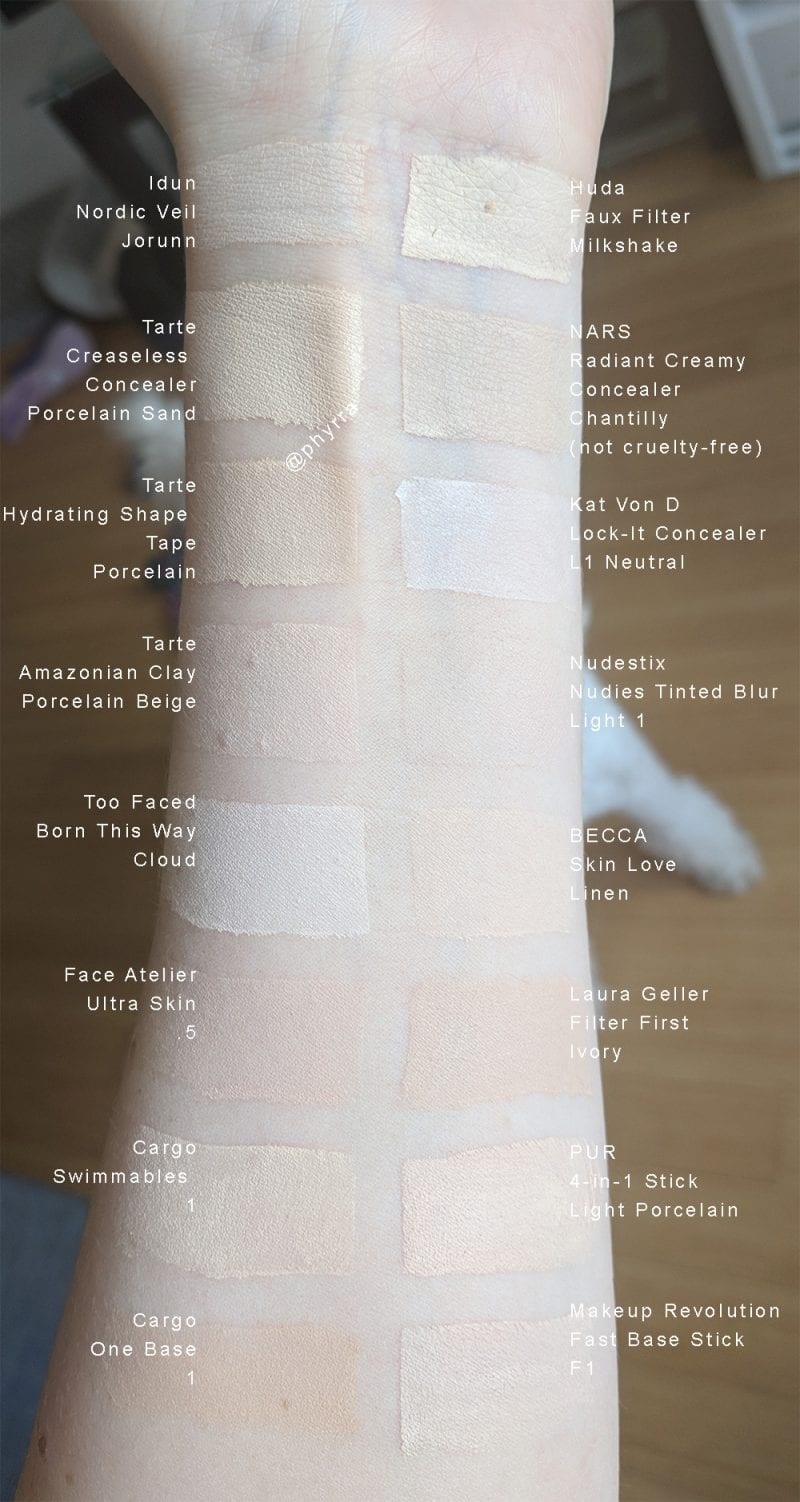 Pale Foundation Swatches
Hey friends, I wanted to share some recent pale foundation swatches with you. I also included a few concealers for reference too. All of these products  are cruelty-free foundations or concealers (except NARS). Many of the foundations and concealers are vegan.
PR + purchased by me.
Cruelty-free Foundations and Concealers Swatches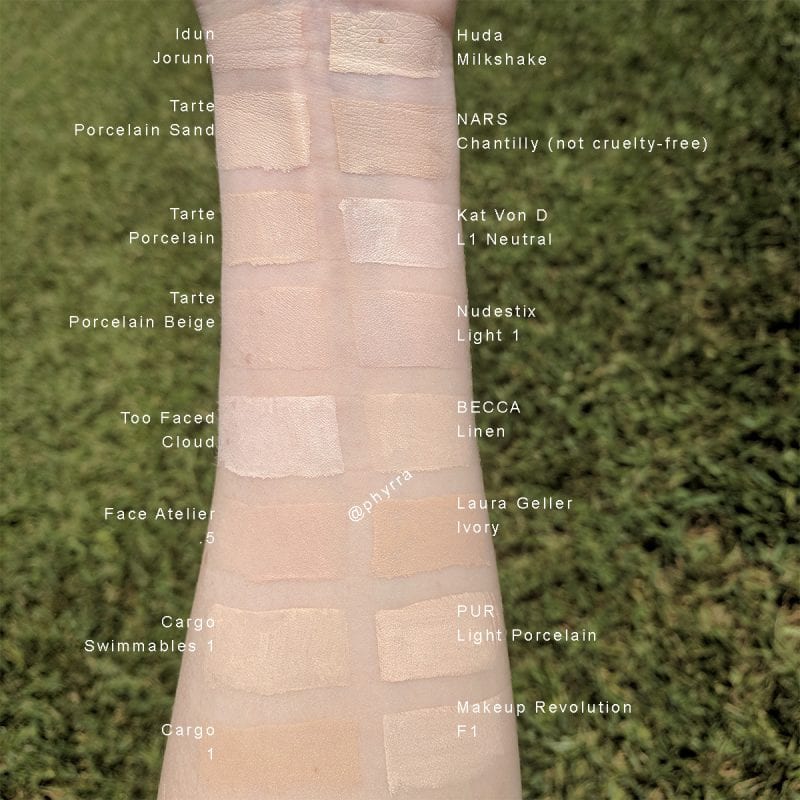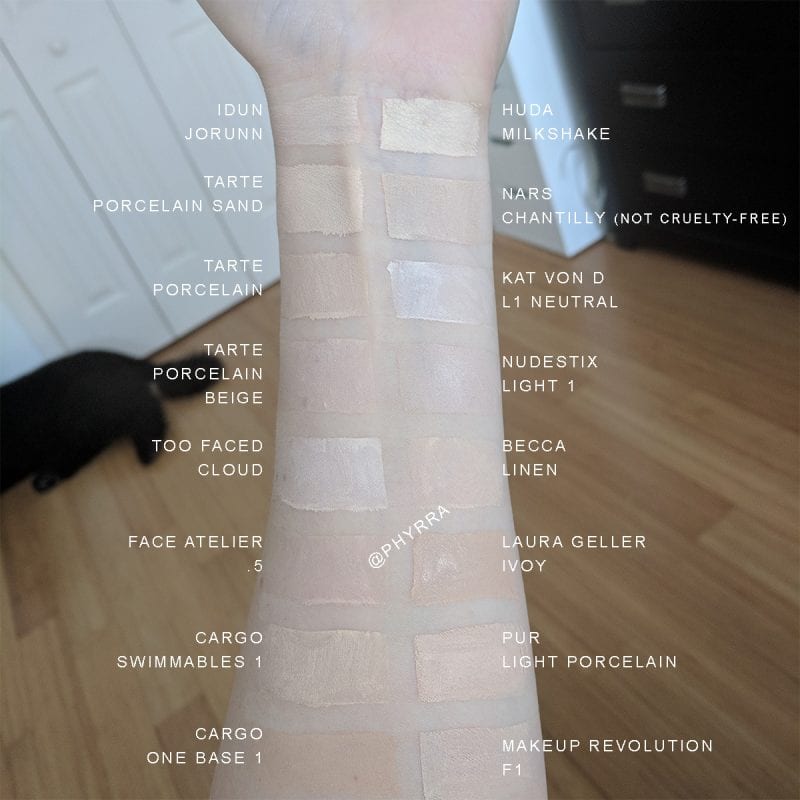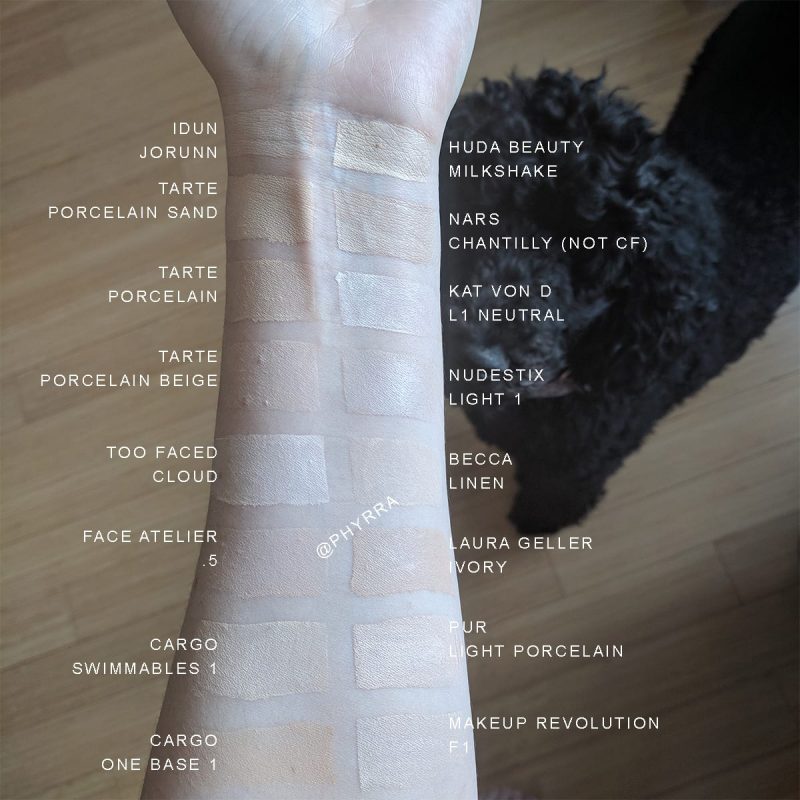 Every product that has a (v) by it has been marked vegan by the brand. I also listed the brand's shade descriptions and undertones when available. I consider my skin fair neutral leaning cool yellow. So yes, I'm pale with soft cool yellow to neutral undertones. The * denotes press samples.
I want to do wear tests and reviews for all the products above that I haven't yet reviewed
Which of these pale foundations would you like me to do a wear test with next?
If you only wear vegan products, you'll want to check out the best vegan foundations! You may also enjoy the Pale Girl's Guide to Beauty.
Pale Foundations & Concealers Features