Huda Beauty FauxFilter Foundation Review
Hey guys, today I'm bringing you my Huda Beauty FauxFilter Foundation Review in the shade Milkshake 100B. I recently learned online that this foundation is vegan but the primer is not, so I thought I would make sure and let you know. As usual, I've used no blur filters or filters of any sort for these photos or this video.
Where to Buy
Sephora
Price
$40 for 1.18 oz
What I'm Wearing in this Video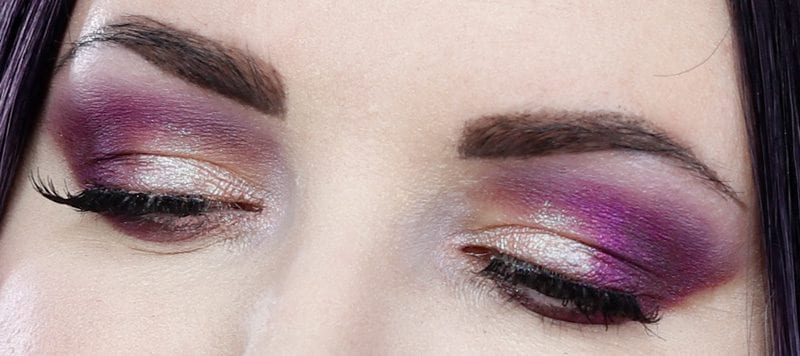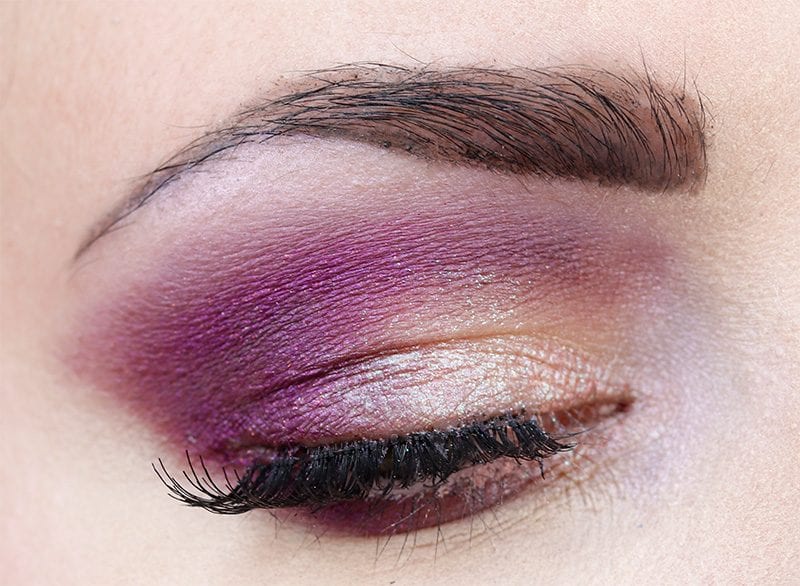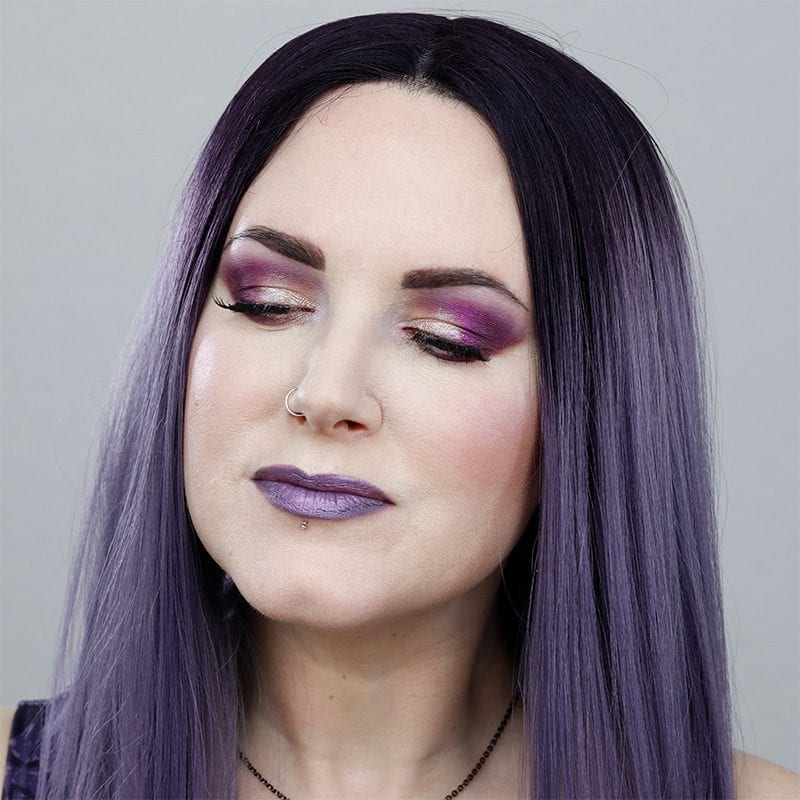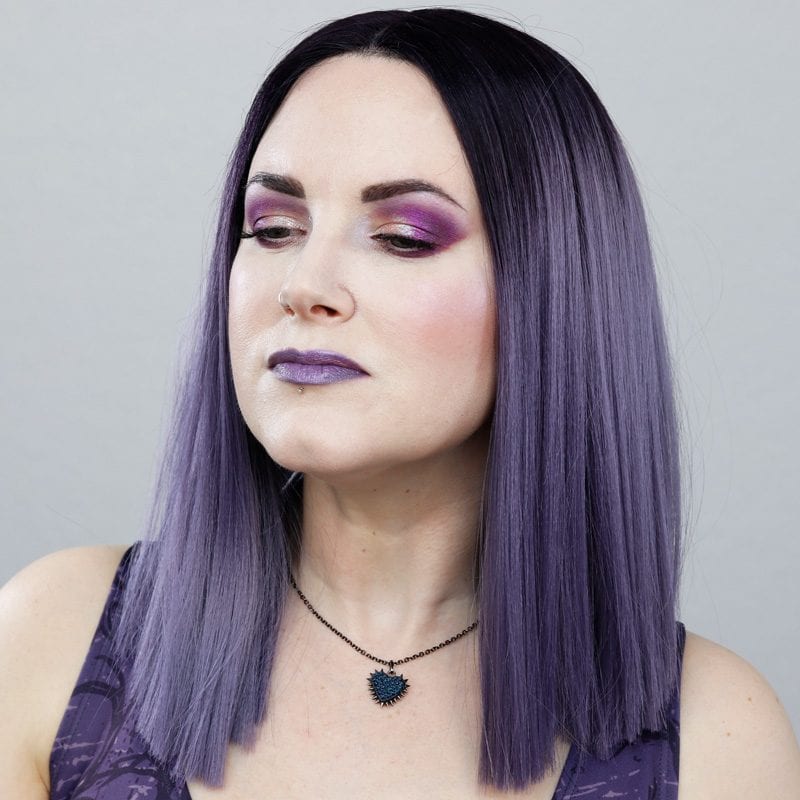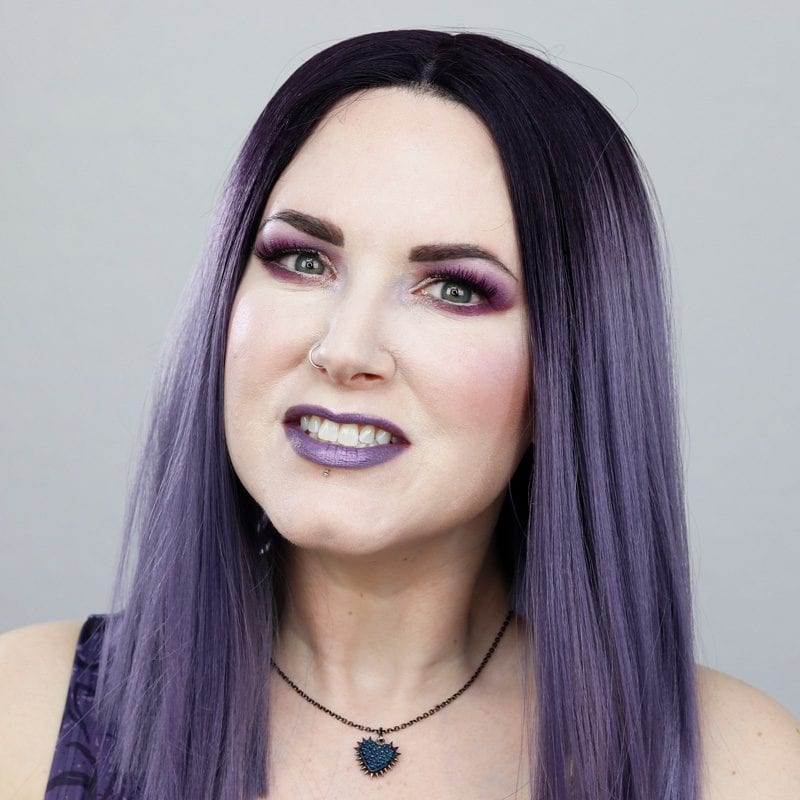 Fashion
CowCow Dark Blue Raven Dress
Bunny Paige Spiked Micro Heart Necklace
Bobbi Boss Yara Purple Wig
Bellabeat Leaf Urban
Eyes
Too Faced Shadow Insurance
Milani Prep Set Go Setting Powder
Too Faced Glitter Glue (lid)
Coloured Rain Purpleberry – transition, lower lid, outer lid
Coloured Rain Pomeberry – built up in crease, outer v and lower lid
Coloured Rain Platinumberry – outer v
Kylie Lilac – to blend out edges of Purpleberry
Aromaleigh Inward Melodies (damp with UD All Nighter – lid and inner v
Colour Pop Jet Set Black Brow Pencil
Urban Decay Perversion Mascara
Ardell Demi Wispies with Duo Brush-On Lash Glue
Marc Jacobs Blacquer 42 Eyeliner – upper waterline
Nyx Linen – lower waterline
Makeup Geek Celestial – highlight
Face
Milk Makeup Blur Stick
Huda FauxFilter Foudation in Milkshake
Hourglass Veil Mineral Primer mixed in
Lunatick Cosmetic Labs Contour Palette – contour
TheBalm Balm Beach – blush
Makeup Geek Celestial – highlight
RCMA No Color Powder – cheeks
Lips
Colour Pop Brills pencil (discontinued, try UD Twitch)
Urban Decay Vice lipstick in Twitch
Kat Von D Glimmer Veil in Wizard
Sugarpill Ghosted
Nails
KBShimmer I'm Onyx
It never ceases to make me giggle when I read the name Blacquer 42, as if the Marc Jacobs eyeliner is the answer to the life, universe, and everything.
I tried new lenses for my camera for these photos and video. I shot the video on my 40mm lens, and did 40mm and 50mm photos. My issue with that is that I have to sit too far back from my lights to be in frame or it cuts me off.
Huda Beauty FauxFilter Foundation Review Video
Cin from the PhyrraNyx Facebook Group let me know some very interesting things about the Huda Beauty FauxFilter Foundation that I just had to include in my review. You can probably guess that the G stands for yellow, the R stands for red and the N stands for neutral undertones. But do you know what the B beige stands for? Blue! I had no idea either! Apparently, Milkshake is a blue undertone foundation.
I feel that Milkshake matches my skintone perfectly. I always thought I was a neutral or neutral leaning cool (like cool yellow), but now it seems like maybe I'm a neutral leaning cool blue. Mind! Blown!
Now you already know that I did a wear test on this foundation last week. (watch the wear test here) I've actually done a few wear tests since then, too.  I've worn this foundation every single day since then to see if it would make me break out because of my sensitive skin. The verdict is… not yet. I haven't broken out yet, so I'm cautiously optimistic.
I love that I don't have to add white to the Huda Beauty FauxFilter Foundation, nor does it oxidize on me. That's a big win in my book.
What do you think of my Huda Beauty FauxFilter Foundation review? Is it a foundation you'll try?
You may also want to check out