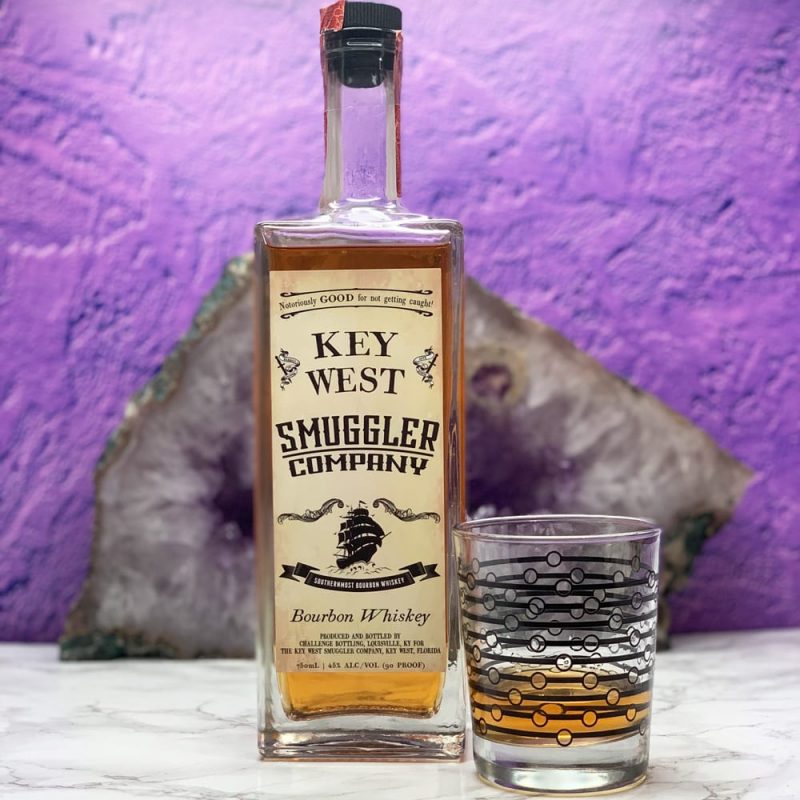 Key West Smuggler Company Bourbon Whiskey
While I was on my Key West Vacation with my parents, we met someone who worked for Key West Smuggler Company Bourbon Whiskey by the pool at our hotel. He gave us a sample of their bourbon whiskey and I was impressed! I had to track down a bottle to bring home for Ray & Dave, as they enjoy sipping bourbon whiskey and scotch with me.
Disclaimer: You should only drink alcohol if you are of legal age to do so.
About Key West Smuggler Company Bourbon Whiskey
Medium Maple in color with sweet aromas of fresh and dried fruit with an undertone of vanilla. mid-palate is warm smooth and satiny with a layer of butterscotch and Carmel finish lively and warm 90 proof Mash 75% corn 21 % rye 4% malted barley
Price
$39.99
What Makes Key West Smuggler Company Bourbon Whiskey Different
Terrepure technology is the natural process that is used to reduce the unwanted, harsh-tasting congeners, revealing a smoother, more sophisticated spirit in the process. Our aging process reduces several known congeners (such as methanol, isobutanol, amyl alcohols, propanol, and free radicals) to a greater degree than any other industry method. In addition to this reduction of congeners, our technology also induces a conversion of certain harsh-tasting acids to smooth-tasting esters (glycerides). This conversion produces a spirit with a much smoother mouth-feel and dramatically enhanced taste and flavor.
Key West Smuggler Company Bourbon Whiskey
As you may be aware, I enjoy bourbon, scotch, whiskey and whisky, whatever you want to call it. I despise peaty flavors and prefer smoother spirits with notes of vanilla or caramel. I reveled in whisky while I was in Scotland. (You may enjoy My Visit to Scotland, My Visit to Glasgow, & My Visit to Edinburg) While in Scotland, I fell in love with Highland Park Whisky. Glenmorangie is another favorite of mine too. They're both incredibly smooth. I also love Four Roses Small Batch Bourbon, which is even smoother.
When I sipped Key West Smuggler Company Bourbon Whiskey I was impressed by how it was also smooth. There is no strong afterbite or peaty taste to drive me away. I was blown away, which is why I bought a big bottle of it.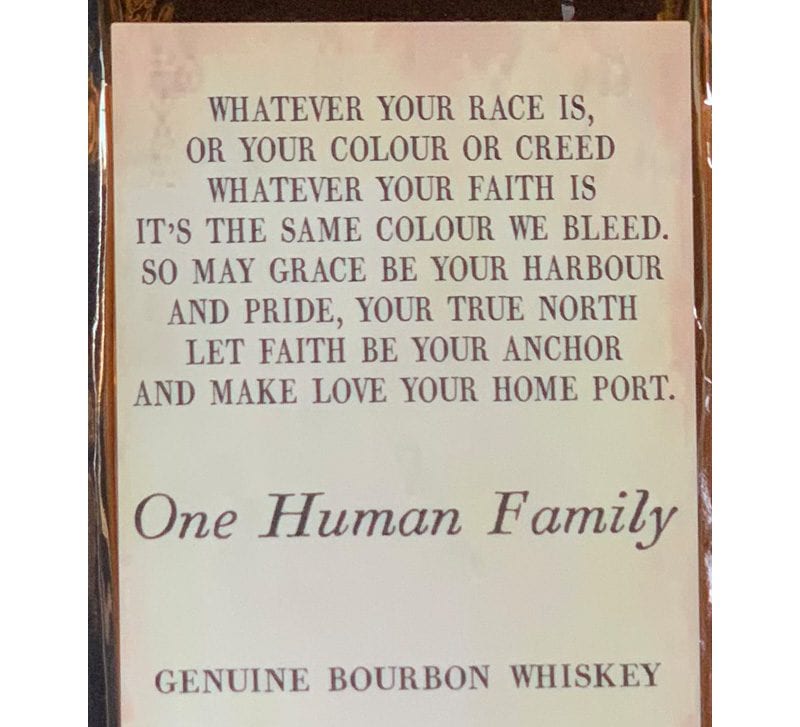 Once I read the back of the bottle I almost cried. With all of the horrors that happen weekly in the news, it was a refreshing change to see a company echo my feelings that we're all one human family, all one human race.
If you prefer smoother bourbons and whiskeys like Four Roses or Highland Park or Glenmorangie, I think you will love Key West Smuggler Company Bourbon Whiskey. They're currently sold in about 23 states in the USA and I think there is limited distribution worldwide.
Have you heard of Key West Smuggler Company Bourbon Whiskey? Do you have a favorite spirit?
You can find out more about Key West Smugglers Company Bourbon Whiskey at KeyWestSmuggler.com.
Last Updated on