Wednesday Addams Makeup Tutorial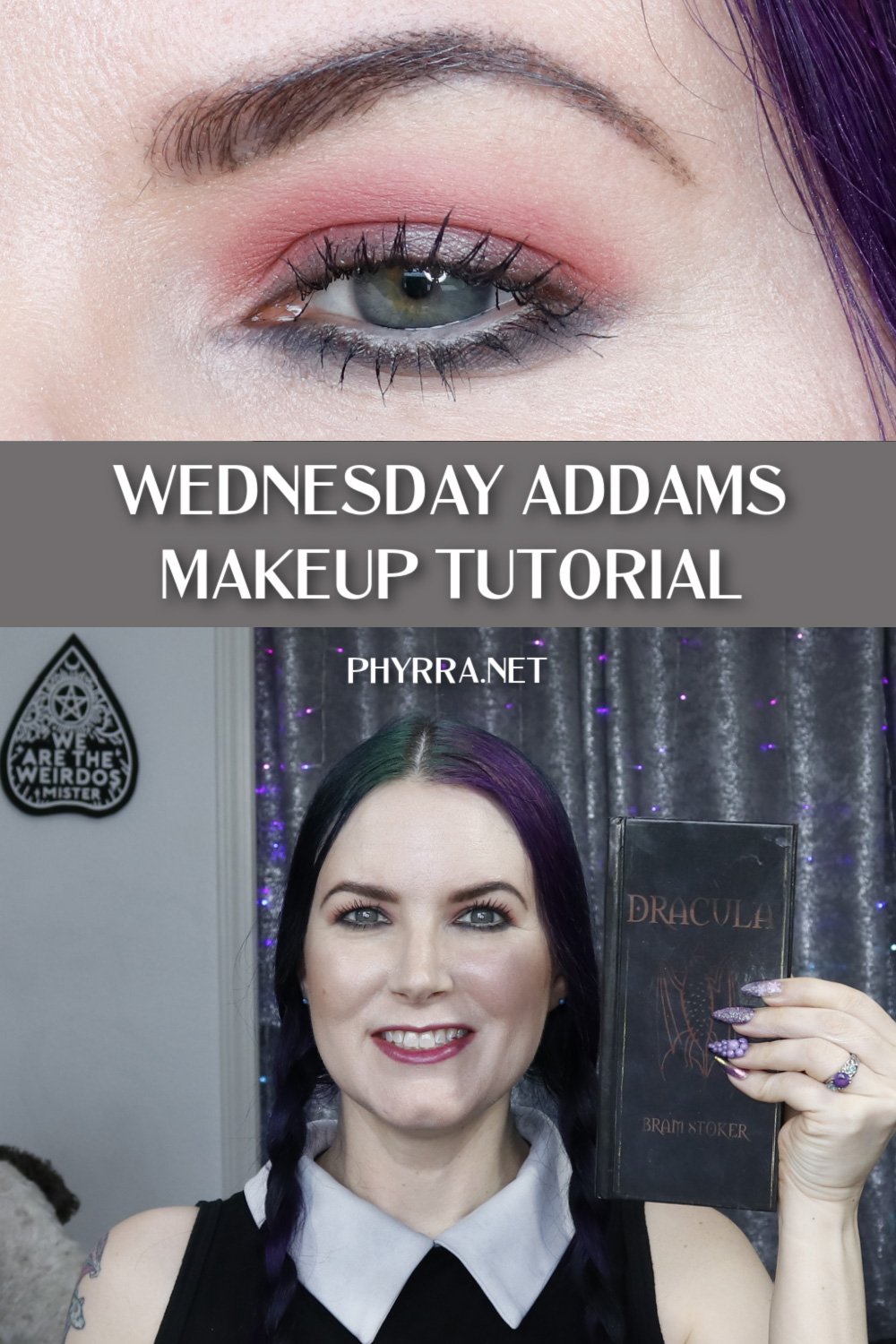 Hello, beautiful creatures! Today I'm sharing my cruelty-free Wednesday Addams Makeup Tutorial. I wanted to show you how to do makeup like Wednesday Addams. I chose a slightly different lid shade to make it more flattering for blue green eyes, but I also include a secondary look with the brown shade for Wednesday Addams makeup inspiration. This is an easy Wednesday Addams Makeup tutorial for hooded eyes and beginners. So if you want to become Wednesday Addams, give it a try!
Wednesday Addams Makeup Tutorial Video
Watch the video on YouTube for Closed Captioning in English!
Easy Wednesday Addams Makeup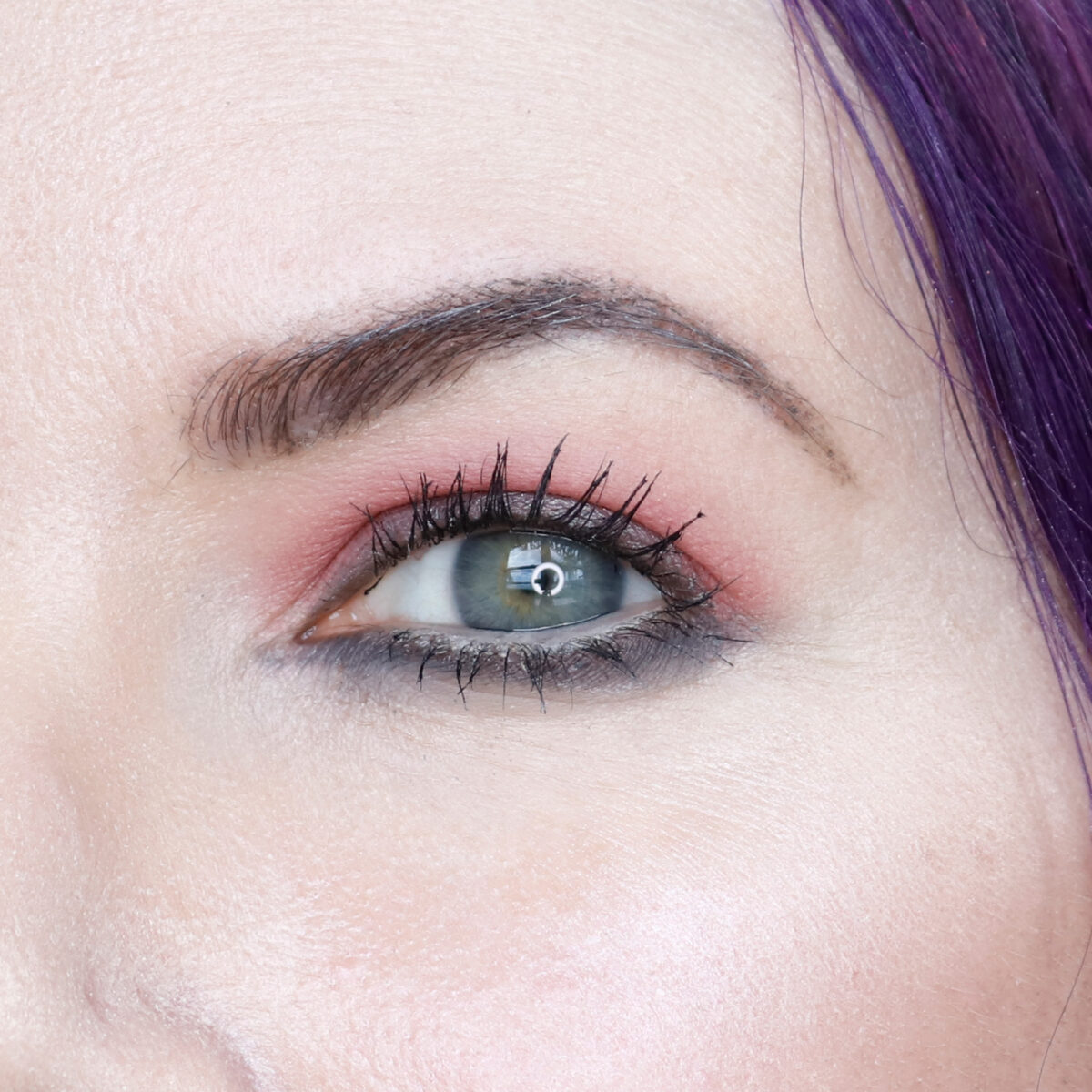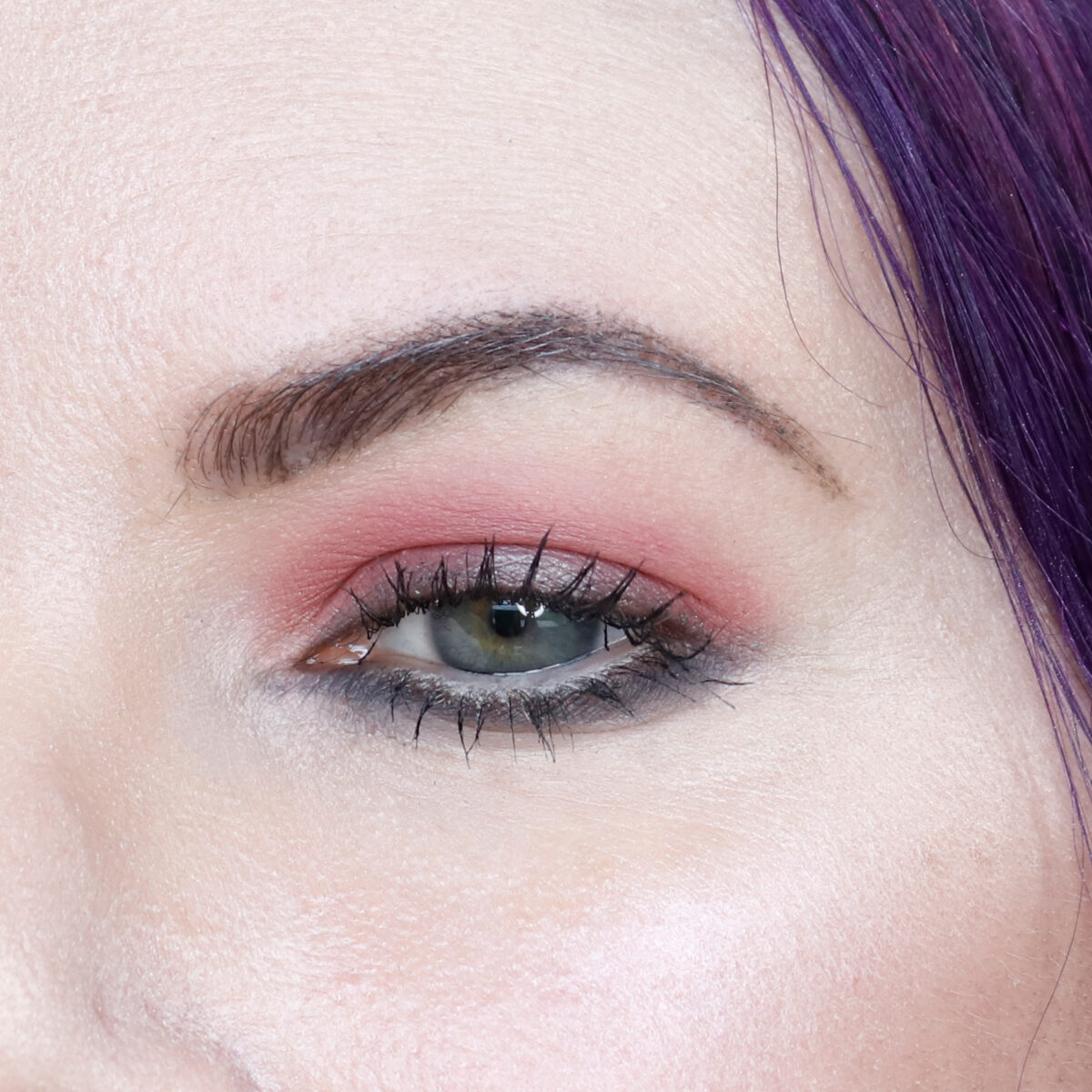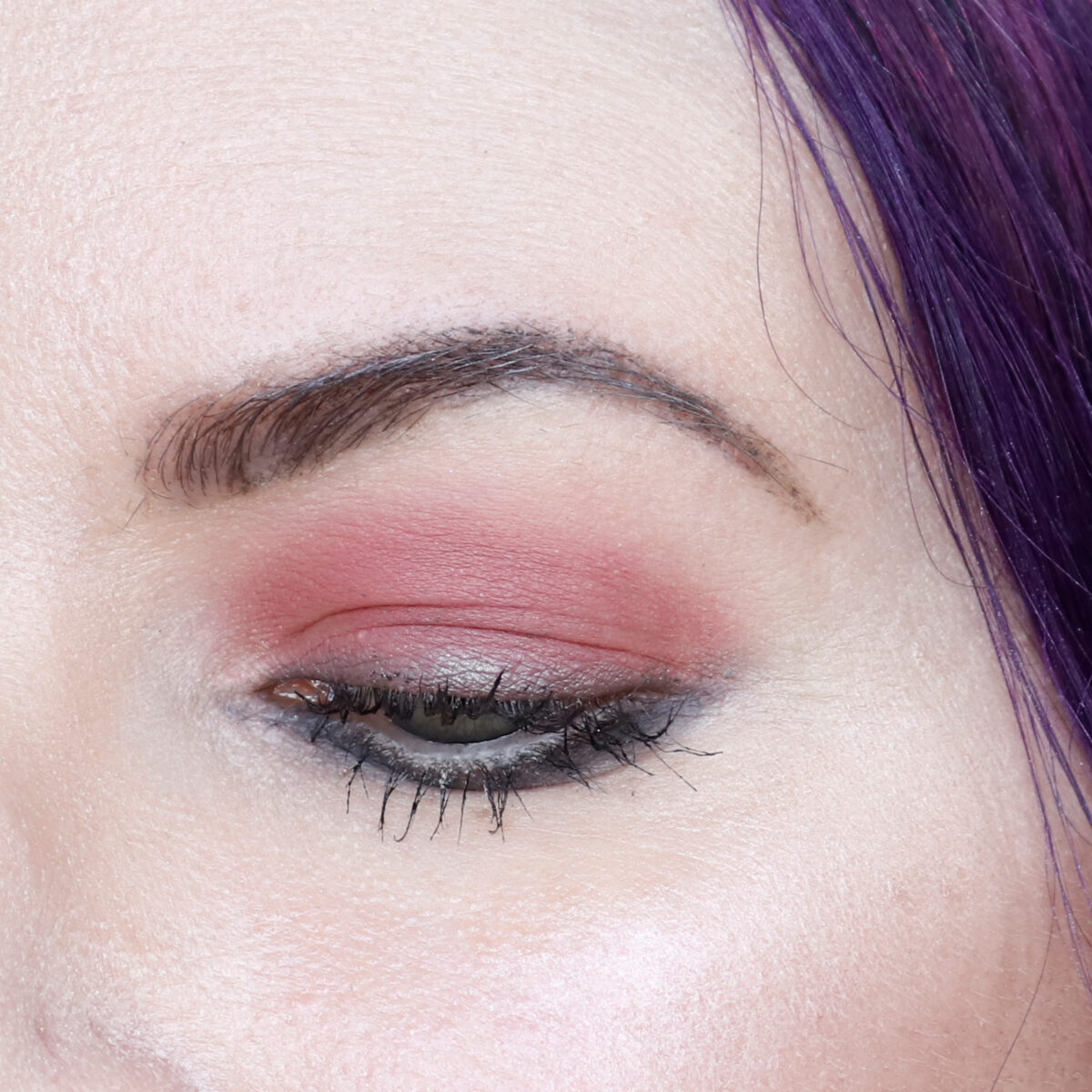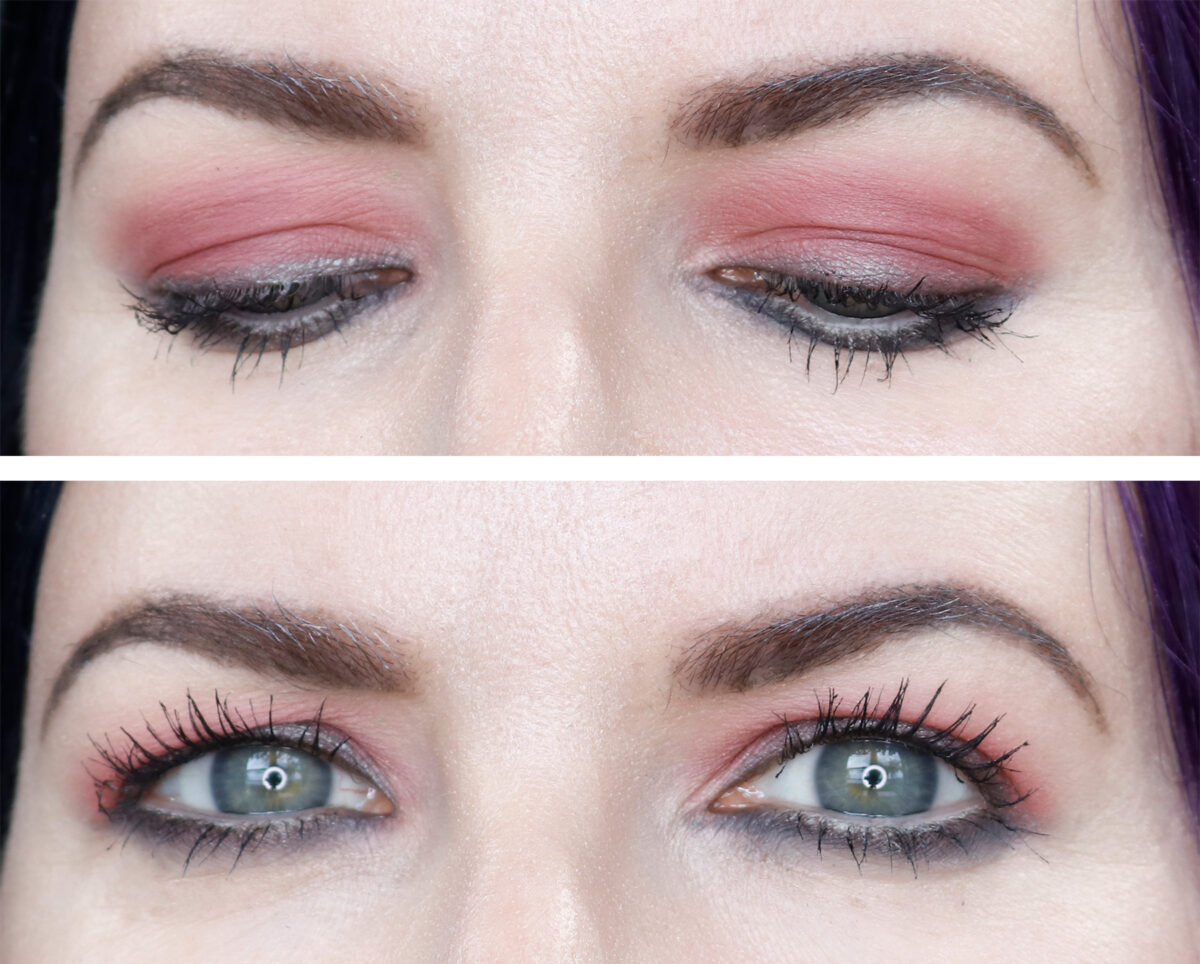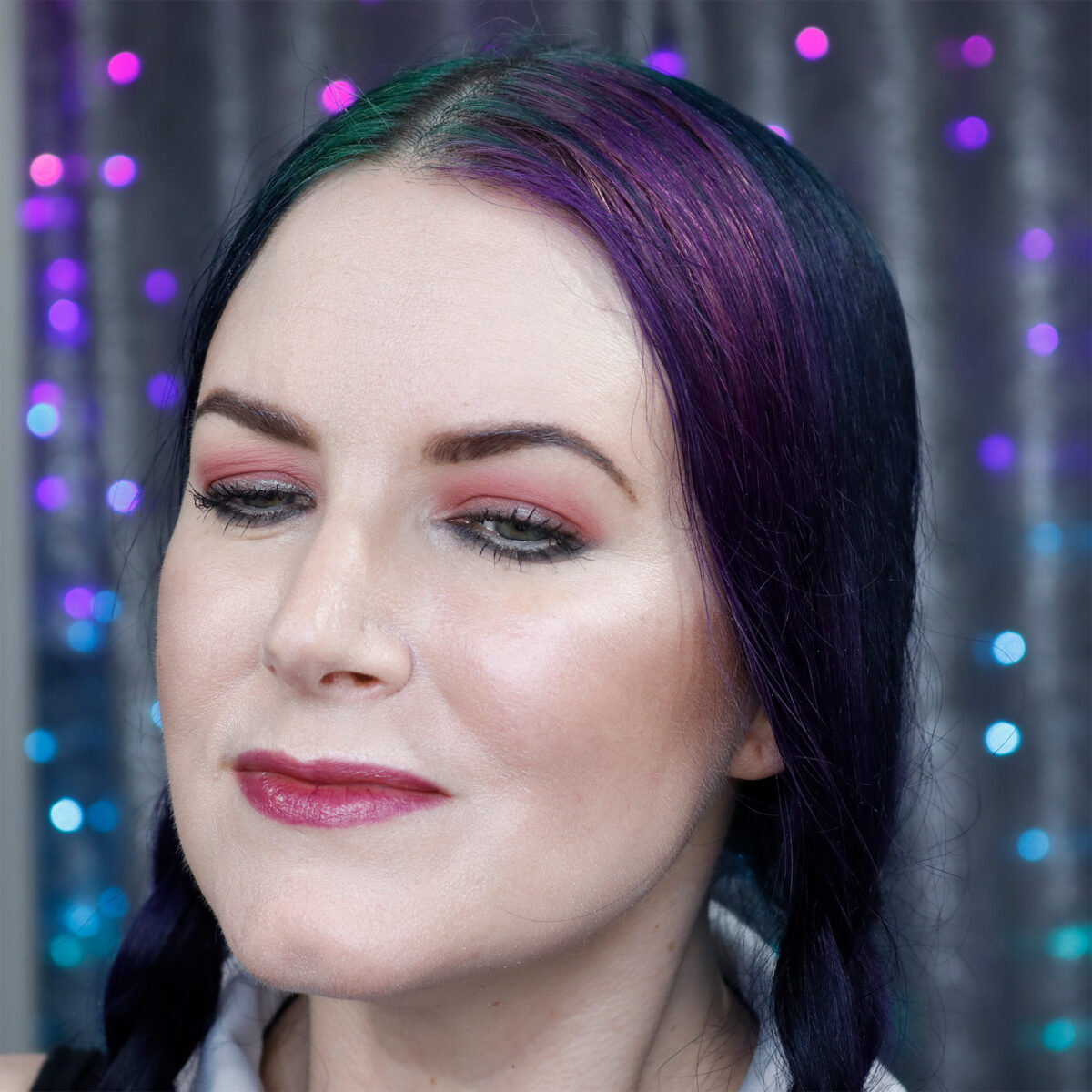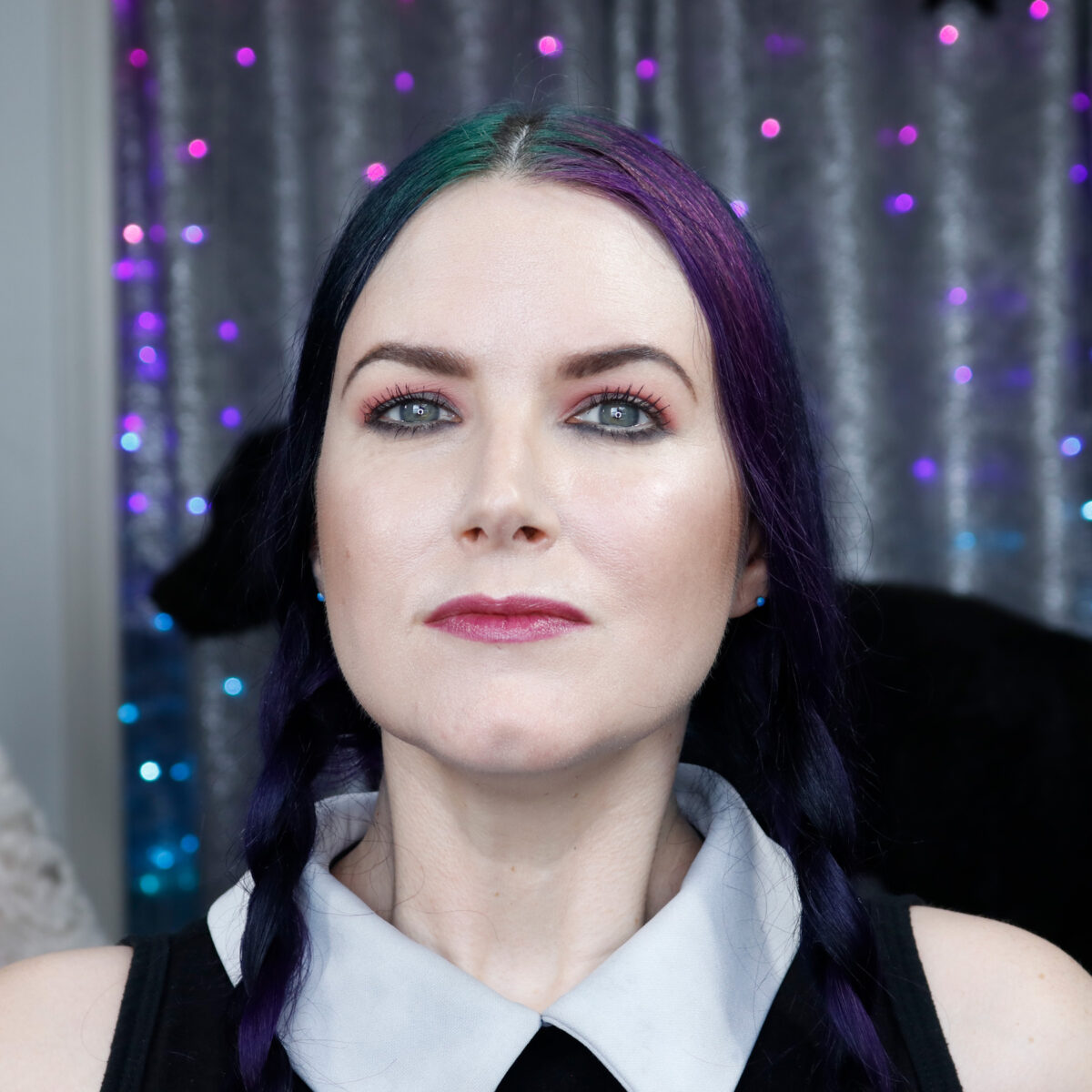 Eyes
Urban Decay Eden Eye Primer
Vampyre Dracula Palette (Undead, Castle, Dracula)
Fenty Pro Filt'r Powder in 105
Nabla Black & Ivory Cupid's Arrow Longwear Stylos
Lime Crime Smokey Brow Pen
Lime Crime Sleek Black Brow Pomade Stick
Nyx Brow Glue
Thrive Causemetics Liquid Lash Extensions Mascara
Face
Danessa Myricks Original Prism FX Hydrating Lotion
Danessa Myricks Yummy Blurring Balm Powder in Shade 1
Lethal Quartz Powder
Nyx Sweet Cheeks Glow in So Taupe Glow Blush
Lethal Ionic Highlighter
Lips
Lime Crime Tarot Lip Pencil
Silk Naturals Super Fruit Lip Mask
Another good lip option that I found is Burt's Bees Red Dahlia Tinted Lip Balm. Apply Red Dahlia over Lime Crime Tarot Lip Pencil or on its own.
Here's the Seventeen Article that talks about Jenna Ortega, aka Wednesday Addams and her makeup for the Netflix TV Show Wednesday.
I don't normally wear shades like Vampyre Undead, but it was fun to step outside my color comfort zone for this Wednesday Addams Makeup Tutorial.
Shade Descriptions
Undead – earthy mauve matte
Coffins – rich warm brown matte
Castle – metallic grey
Dracula – black matte
Tarot – blackberry matte
Ionic – delicate ivory and rose quartz highlight
Quartz – cool beige bronzer matte
So Taupe – cool grey taupe beige shimmer
Shade 1  – fair neutral matte
Smokey – black brown matte
Sleek Black – soft black
#4 Black – intense black matte
#8 Ivory – light cool creamy ivory matte
105 – very fair with muted yellow tone matte
Eden – light creamy beige matte
Wednesday Addams Makeup Idea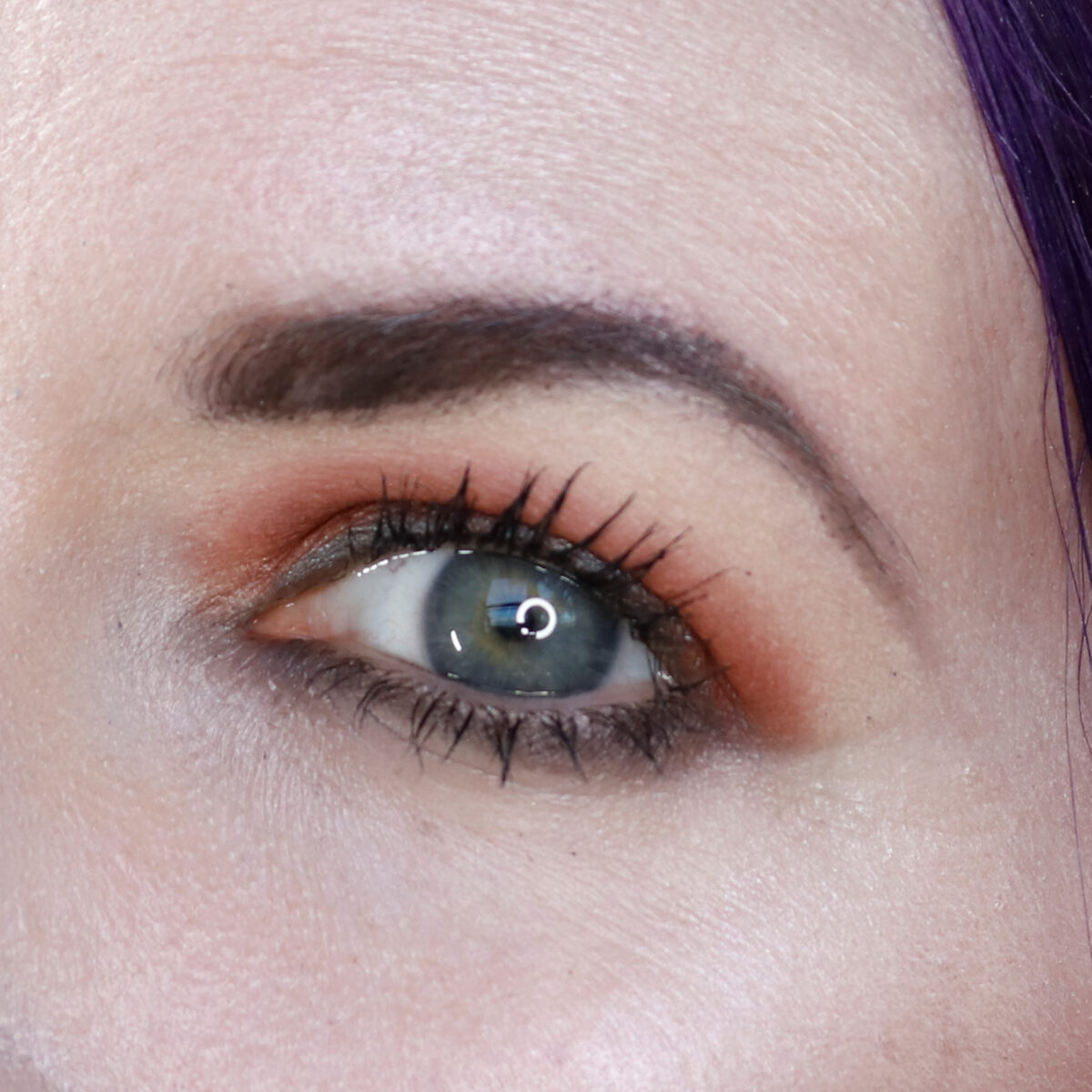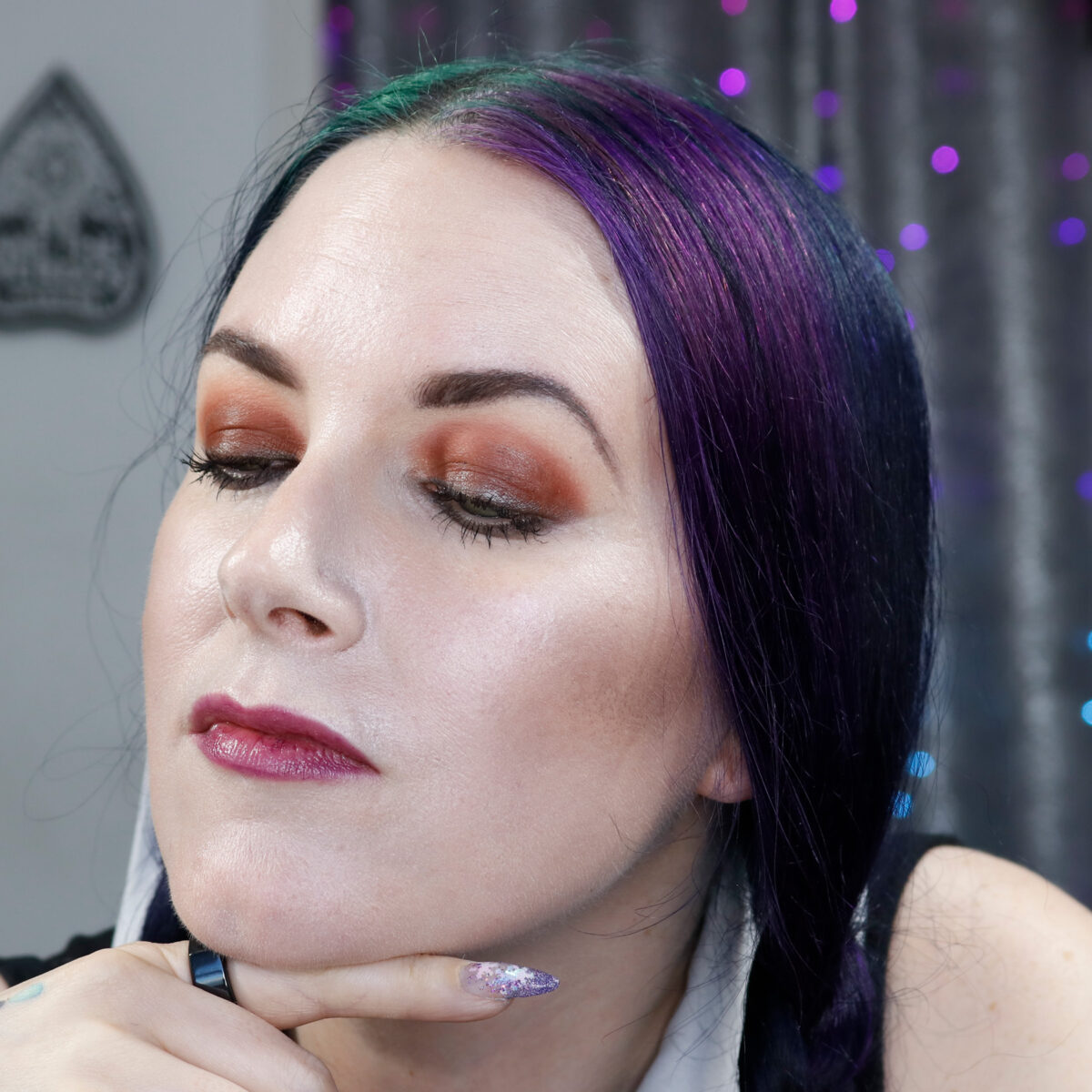 I did the same easy Wednesday Addams makeup using the Vampyre Cosmetics Dracula palette color Coffins, so you could see how the rich brown looks against my eye color. Coffins leans orange on my very fair neutral to cool yellow skin tone. See my foundation swatches.
Final Thoughts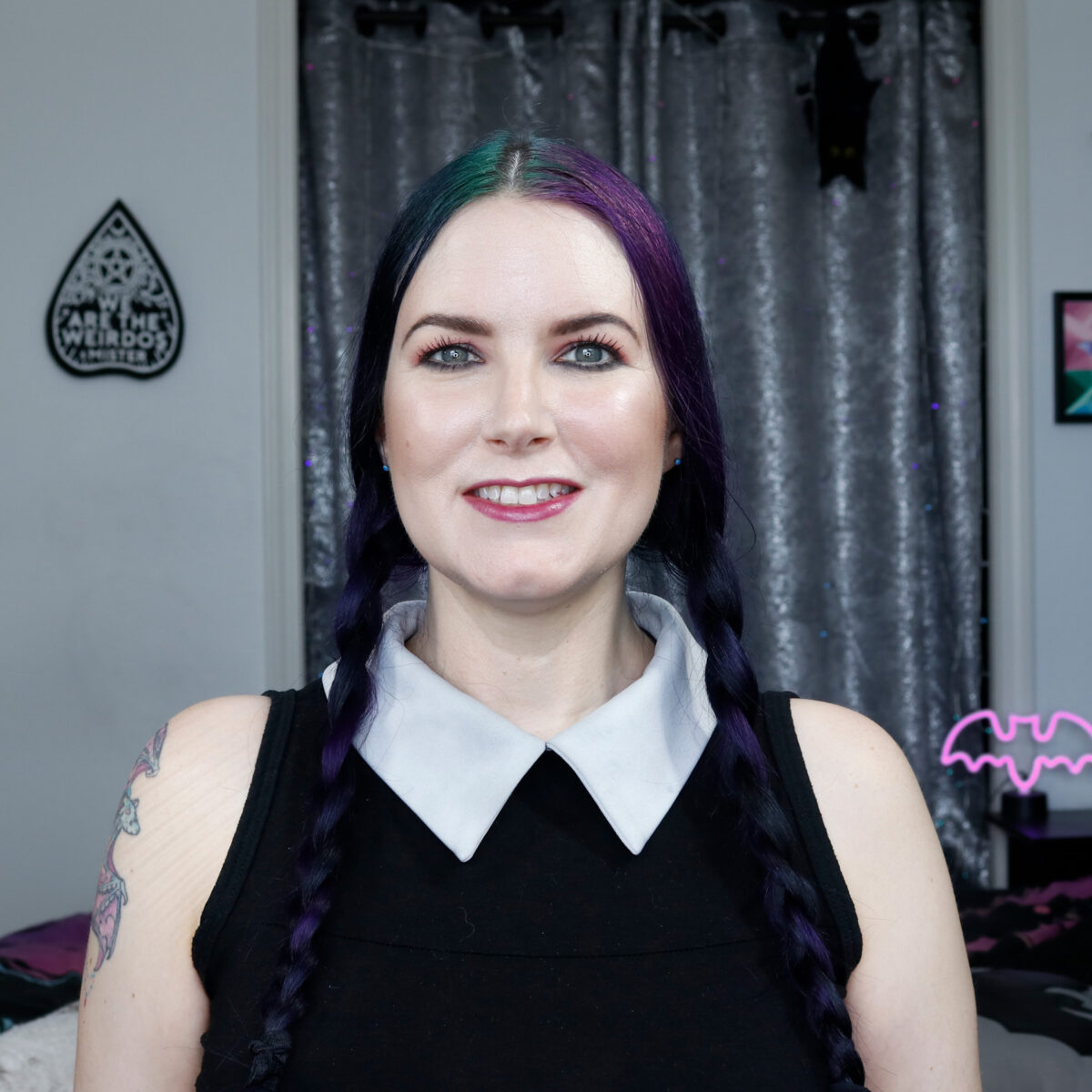 Growing up, I was obsessed with the Addams Family. They were one of the few examples of healthy positive romantic relationships that I ever saw in my childhood. TV is littered with dysfunctional relationships that normalize abuse, and the Addams were in stark contrast to that. I've always loved Morticia and Wednesday Addams.
I loved putting this Wednesday Addams Makeup Tutorial and makeup inspiration together for you. I hope you love it as much as I do. What do you think about the shade Undead? Do you find it flattering on blue green eyes like I do? What do you think about the Undead shade? Do you have any Wednesday Addams Makeup tips to share?
More to See