Key West Vacation
Recently I took an impromptu Key West Vacation with my parents and had an amazing time. We drove down from Tampa on a Sunday morning and came back on Wednesday. We had 2 full days and 3 nights for our Key West Vacation. I wanted to share what we did in Key West on this trip, as we made the most of our time! My parents are big history buffs so we mostly focused on historical attractions. I share the top 13 things I did on my Key West vacation, plus one thing that was ok but I wouldn't do again, as well as a few things on my list for my next trip.
Southernmost Point at Key West, Florida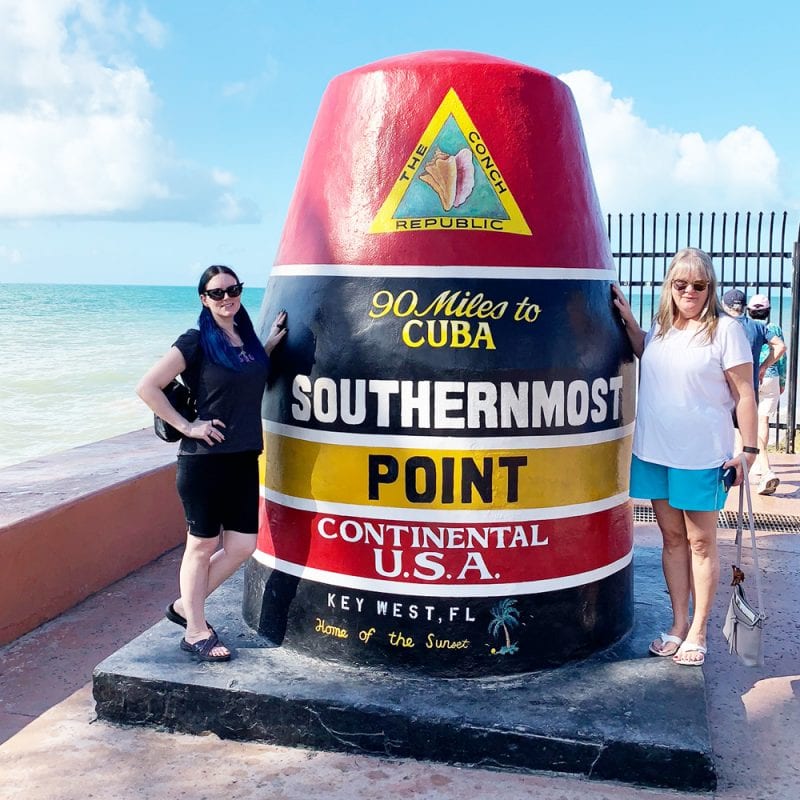 One of the first things we did was to go to the Southernmost Point at Key West, Florida. From where we're standing we're 90 miles from Cuba. It's a neat thing to do. We went early in the morning so there was only a short line of tourists waiting to pose with the Point.
Key West Lighthouse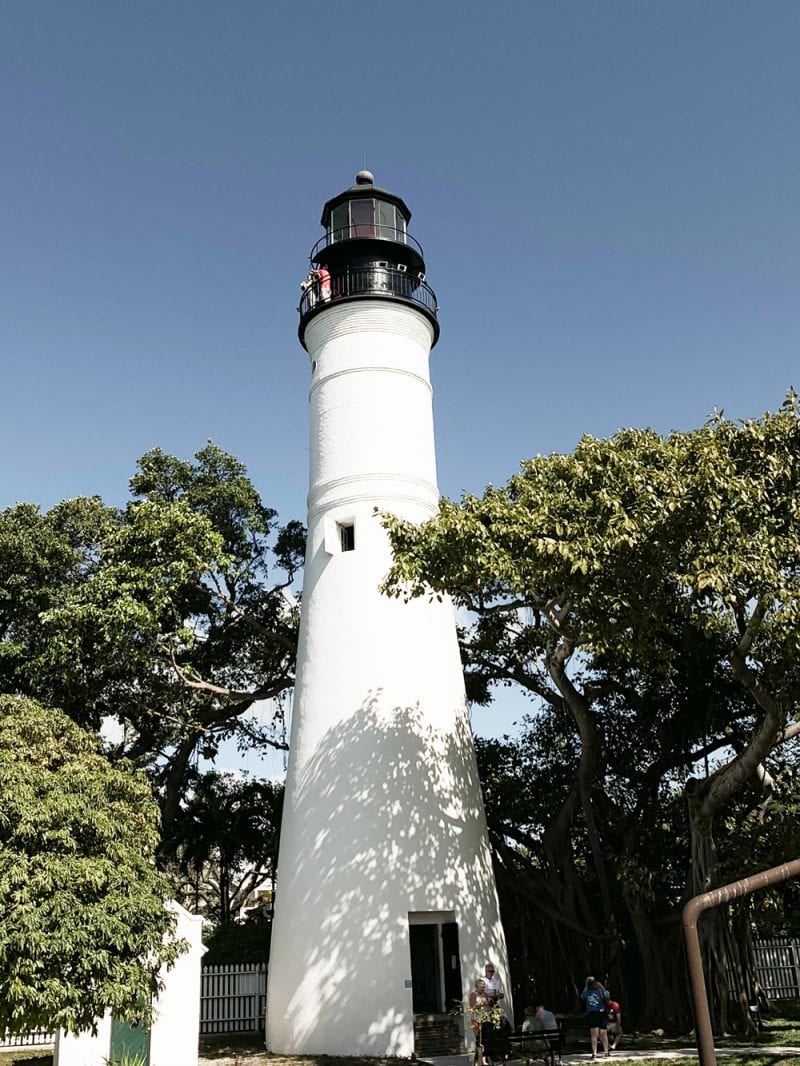 The Key West Lighthouse is currently the only lighthouse in the United States that is entirely within city limits. The first Key West Lighthouse was 46 feet tall and was completed in 1825. The Great Havana Hurricane of 1846 destroyed that lighthouse, so it had to be rebuilt. It was redone in 1848 and was extended to 86 feet tall, and was used until about 1969. Then it was turned into a museum.
The Lighthouse says there are 88 iron steps to climb to the top of the observation deck. It's a twisty spiral staircase that's fun to walk up and there are landings if people in your party need to rest. The view from the top is spectacular!
The Hemingway Home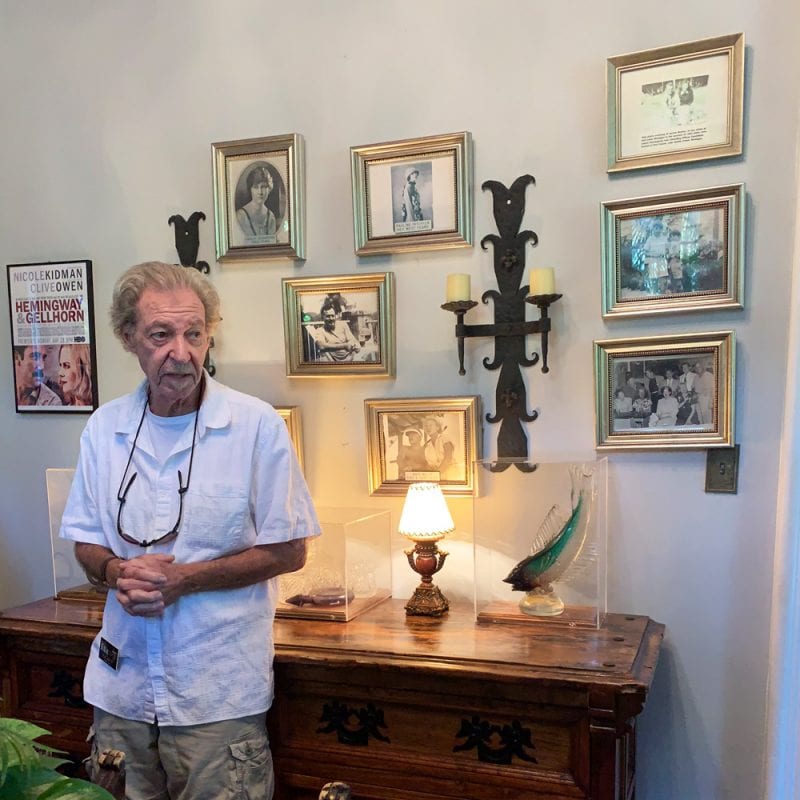 I was thrilled to be able to visit the Earnest Hemingway Home and Museum. It was neat to see the many wives of Hemingway, meet the adorable polydactyl cats, and see his impressive pool. I really appreciated how our tour guide touched on mental illness and depression when discussing Hemingway.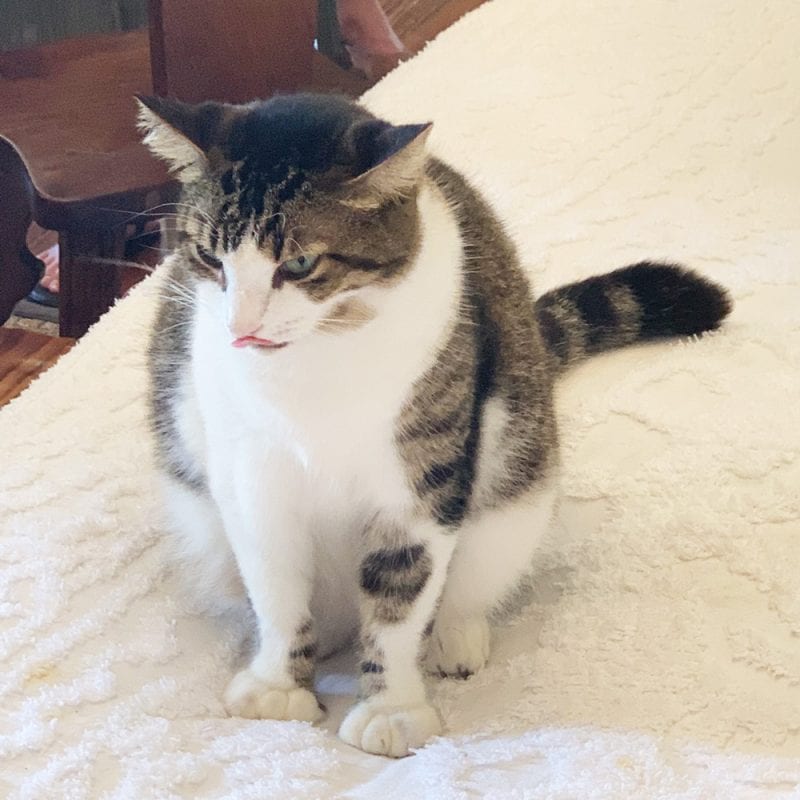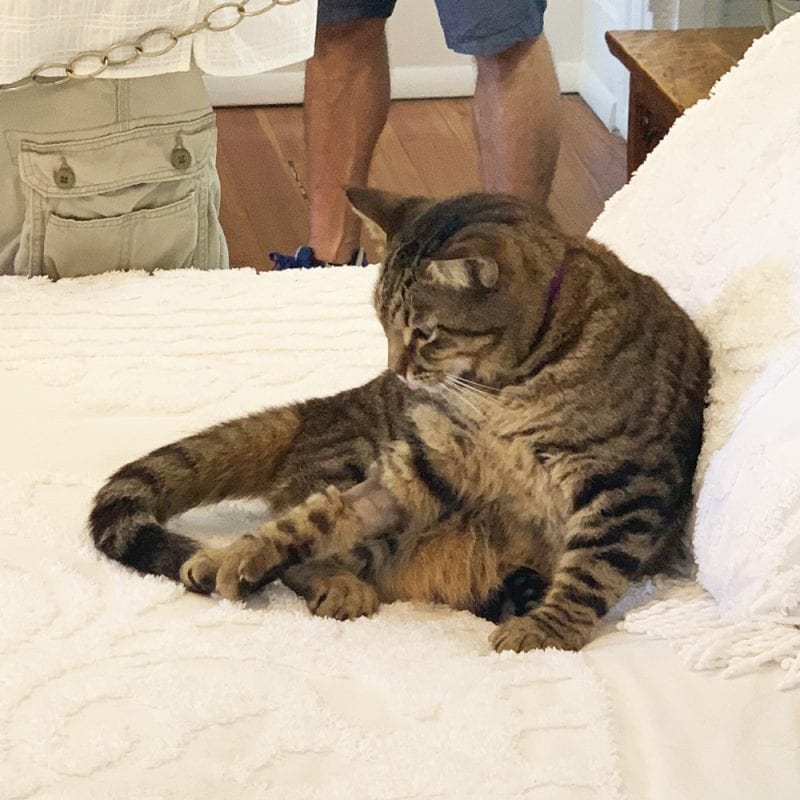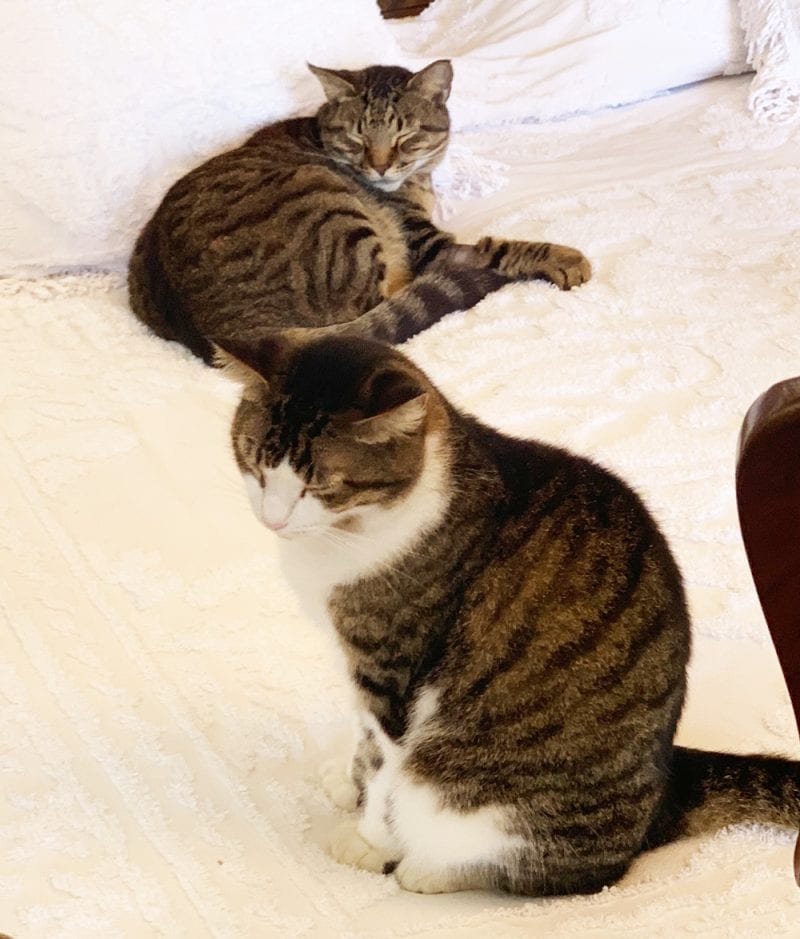 Polydactyl cats have more than the usual amount of toes for a cat, often 6 or 7. For some of these cats it almost looks like they have opposable 'thumbs' with their extra toes. There are between 35 and 55 cats living at the Hemingway House at any given time. A vet comes daily to give them medication and treat the cats. I believe our guide Bob from Boston said that there is only one breeding pair of cats at a time. These cats are fat and spoiled. So cute!
Mallory Square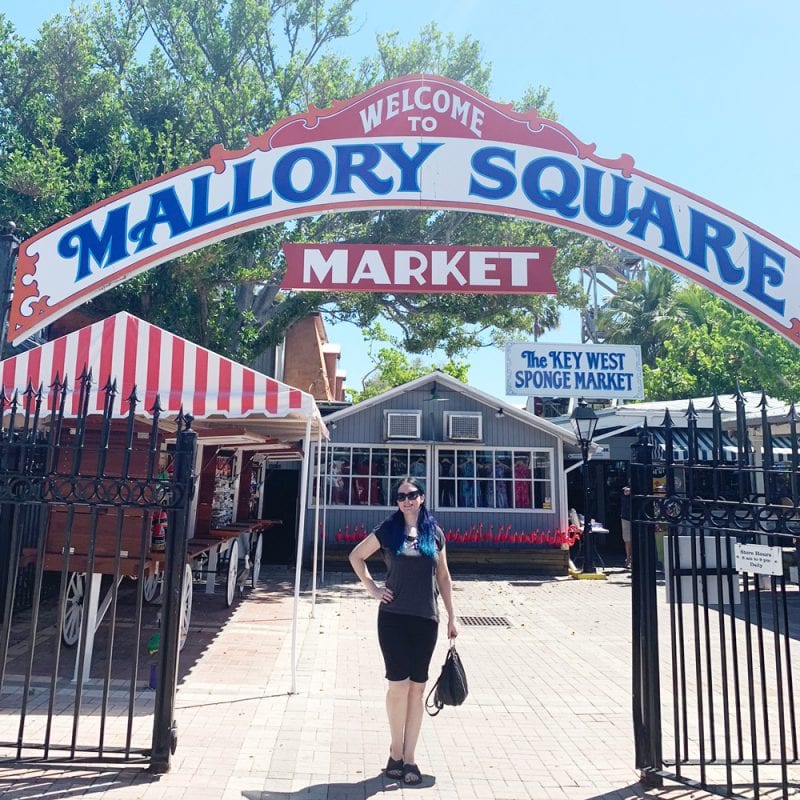 I'd only visited Key West once before this trip with my parents and when I was here previously I went to Mallory Square. I tried to come back and take a photo in the same place as before but it's changed so much that was impossible! Mallory Square is a great place to go shop. Mallory Square is considered the center of Key West and it's filled with restaurants, shops, museums and live entertainment. In older days it was the place where the townsfolk would come to share gossip, shop, and exchange news.
Fort Zachary Taylor Historic State Park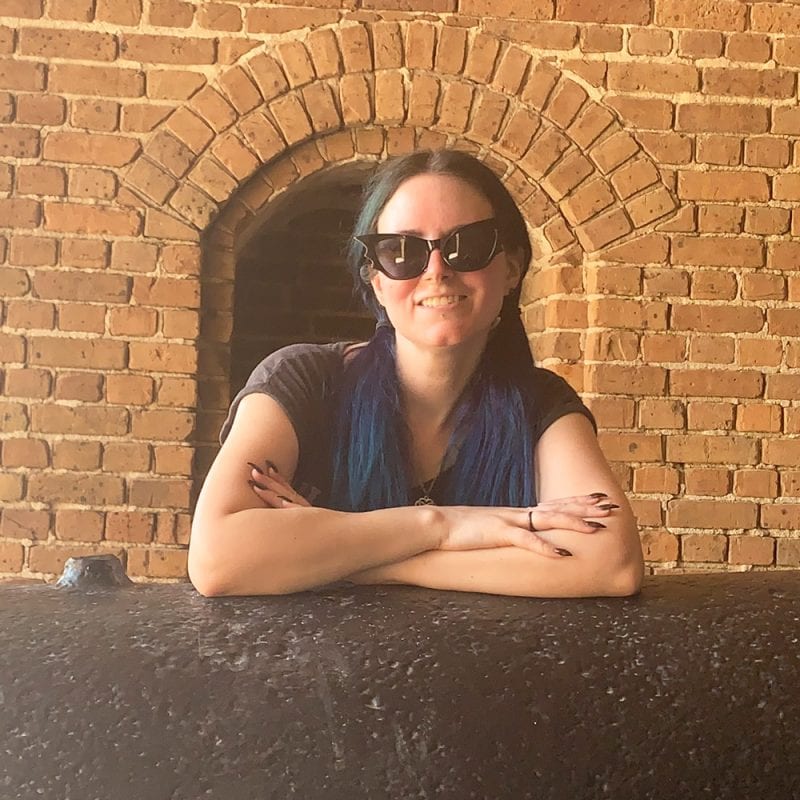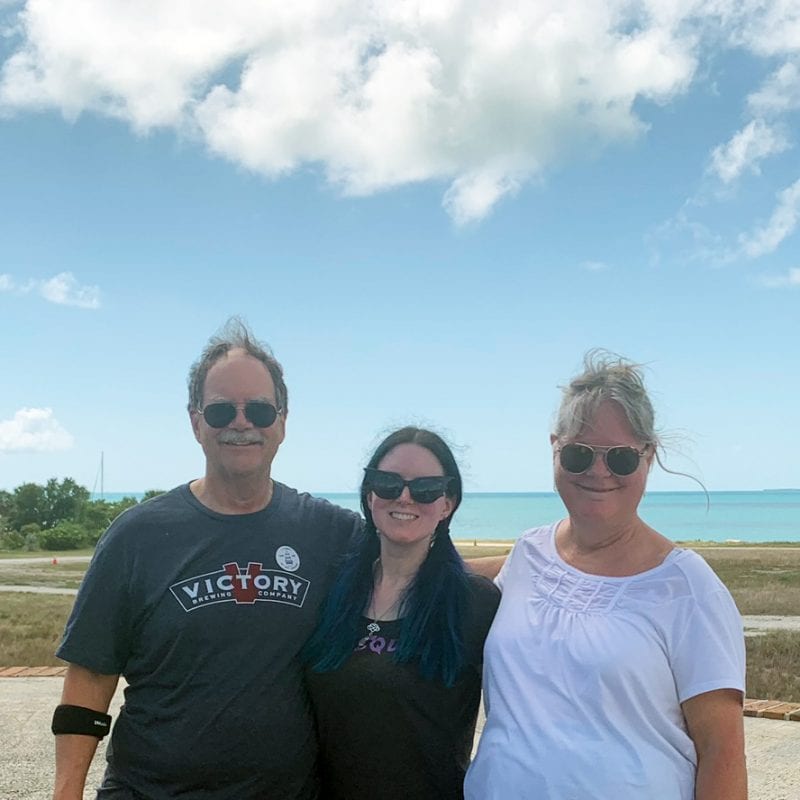 Fort Zachary Taylor Historic State Park is a Civil War-era fort that you can walk around and explore. There's also a gorgeous beach attached to the fort for swimming and snorkeling.
Harry S Truman Little White House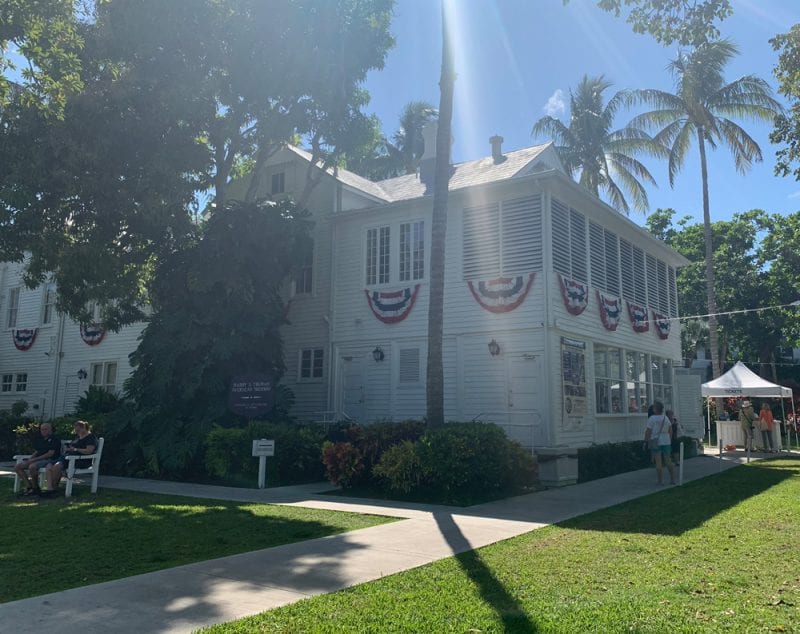 The Harry S Truman Little White House is Florida's only presidential museum. Truman was the 33rd president and he spent 175 days spread out over 13 vacations in the home. The Little White House in the Keys is meticulously preserved to show you what it looked like when President Truman was in residence. They did not allow photography or videography inside the Little White House. I did snap a shot outside, which was permitted.
The Kapok Tree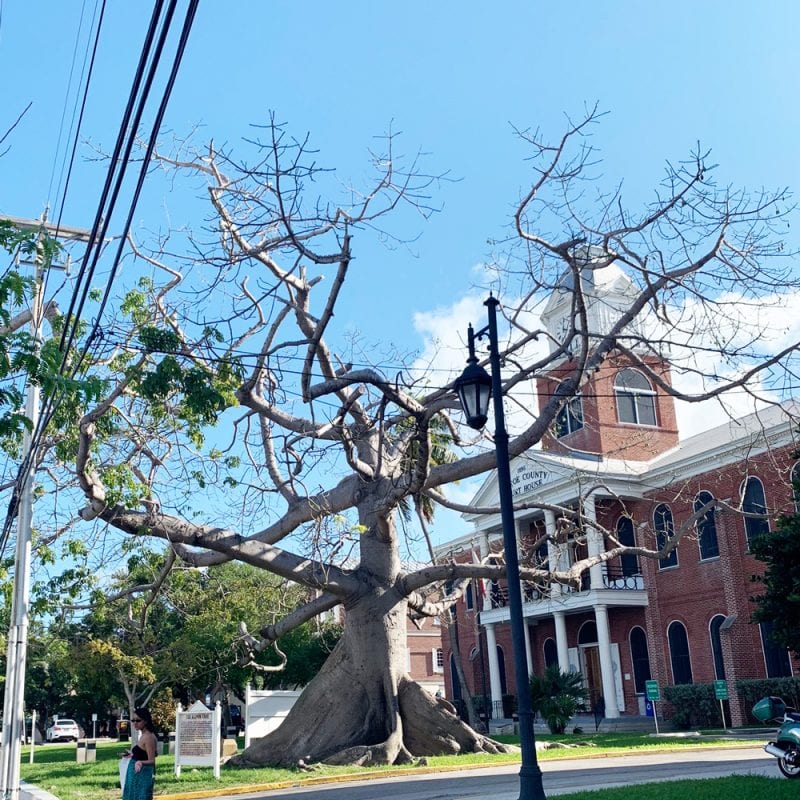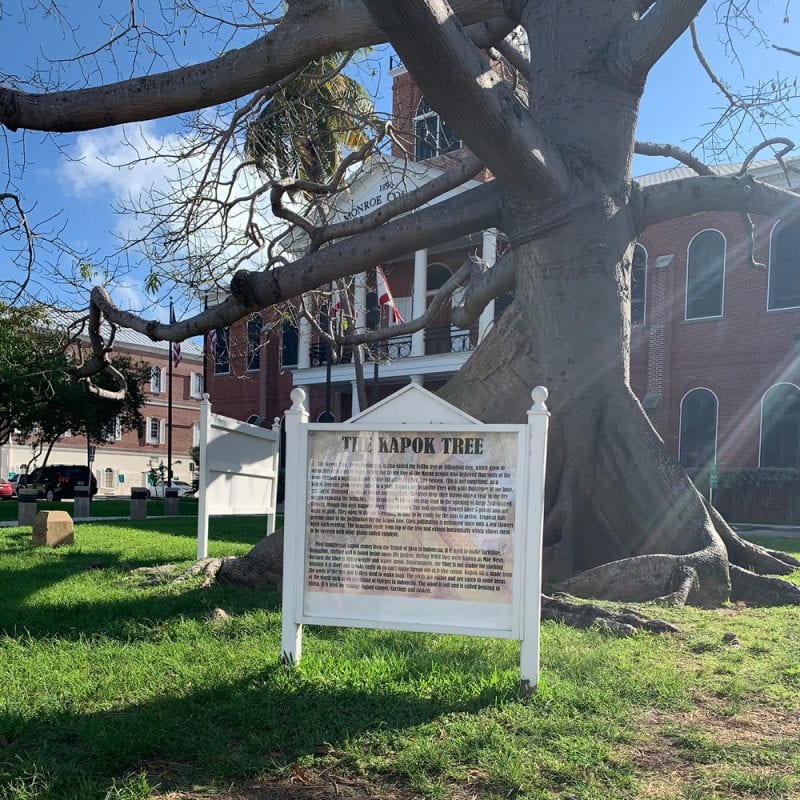 While we didn't go out of our way to see this tree, when we were walking down Southard and we stumbled upon this gorgeous tree. These trees were apparently sacred to the Mayans, because they believed that souls had to go up the tree to get to Heaven. The Kapok tree is originally from Central and South America but it has been transplanted other places like Key West and Tampa Florida. These trees can grow as tall as 230 feet. The tree fiber from this tree was presumably used for things like life jackets, pillows and toy stuffing.
Shopping on Duval Street
We went shopping on Duval street, which is the main thoroughfare in Key West. I needed to get a swimsuit that would fit me because I didn't currently own one. I went into a ton of shops but the only thing I found remotely close to my size was from Guess. I had to buy an XL top to accommodate my 32J chest (though I'm going to have to take in the band under my breasts because it's so big and I'm only 28″ under there and a Small bottom. I'm glad I was able to buy separate pieces, but it was definitely frustrating to be unable to walk into a store and easily find my size. The first 5 places we checked had nothing to fit my boobs.
Roof Top Cafe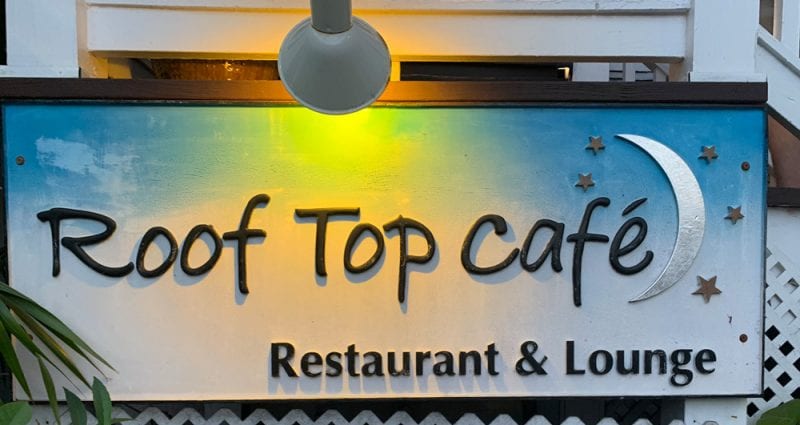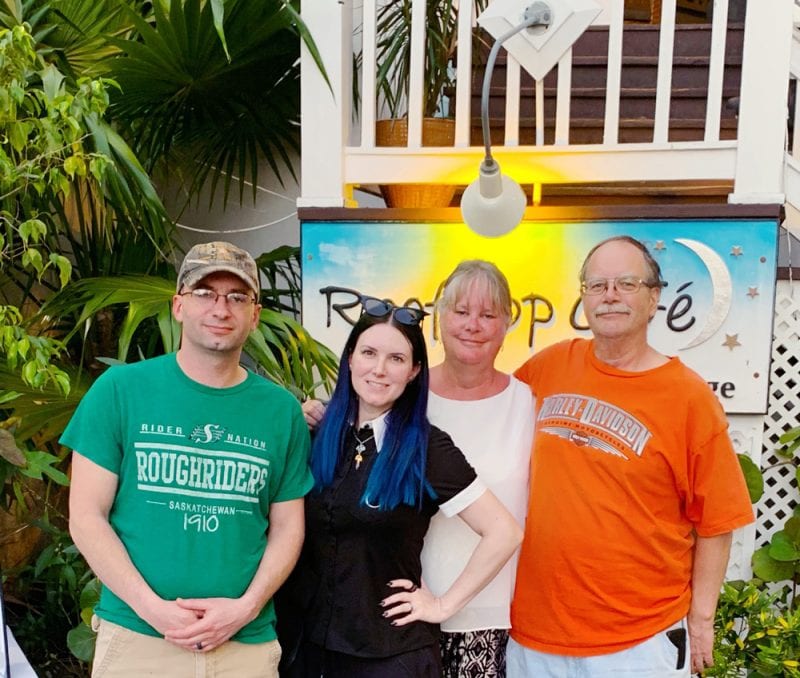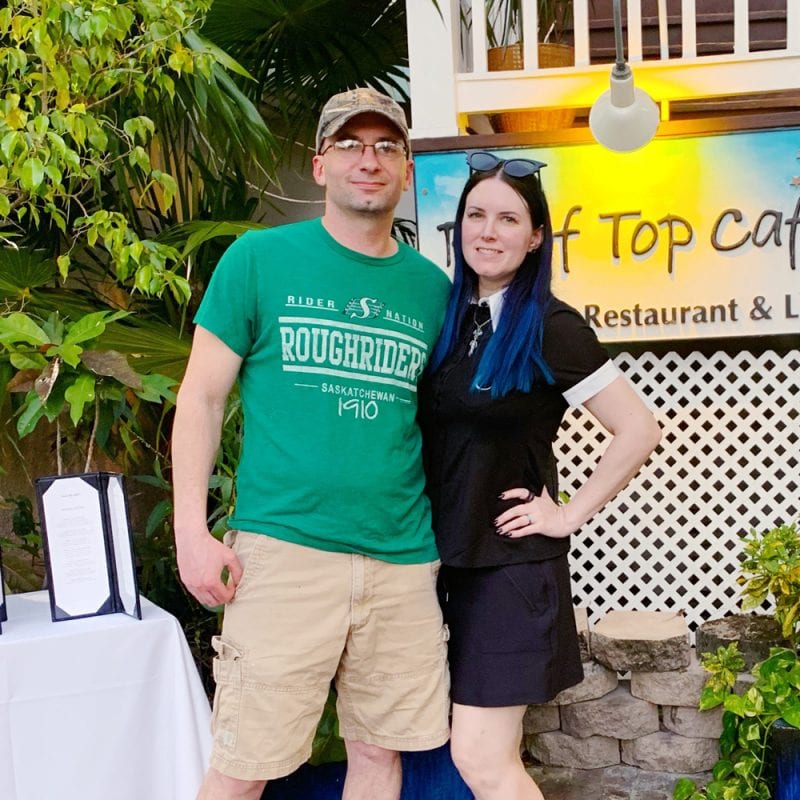 One of the things that made my Key West Vacation so special, aside from the fact that it's the first time I've gone on vacation with my parents in a long time, is that my brother surprised us and joined us for dinner! I rarely get to see my brother as he lives in Indiana and he's in the Navy Reserves (he was previously in the Navy)
We had a fantastic family dinner together at the Roof Top Cafe. I loved the service and the food there. They had no problems accommodating my bell pepper intolerance. I had their scallops with an avocado sauce instead of the pepper sauce that would have made me ill. Their food was fantastic and such an improvement over the place we'd gone to dinner the night we arrived in Key West.
We did all of these things our first day in Key West. I walked almost 22,000 steps too, so it was a great day!
Key West Butterfly and Nature Conservatory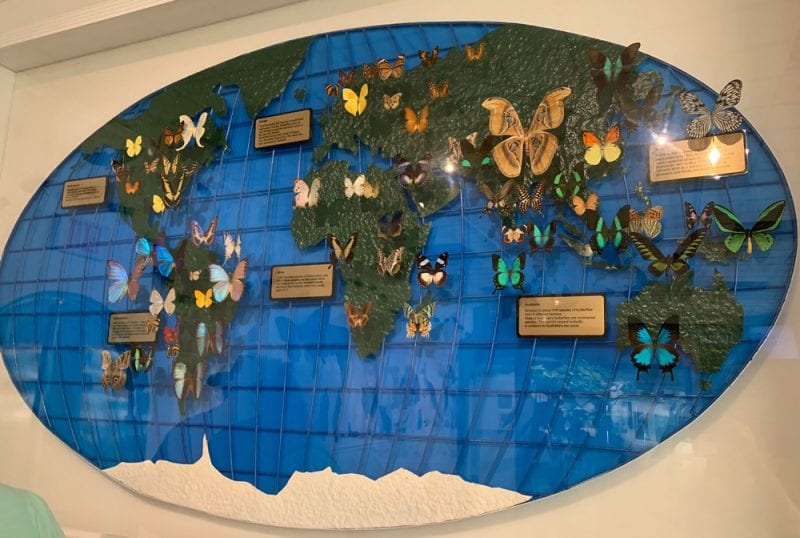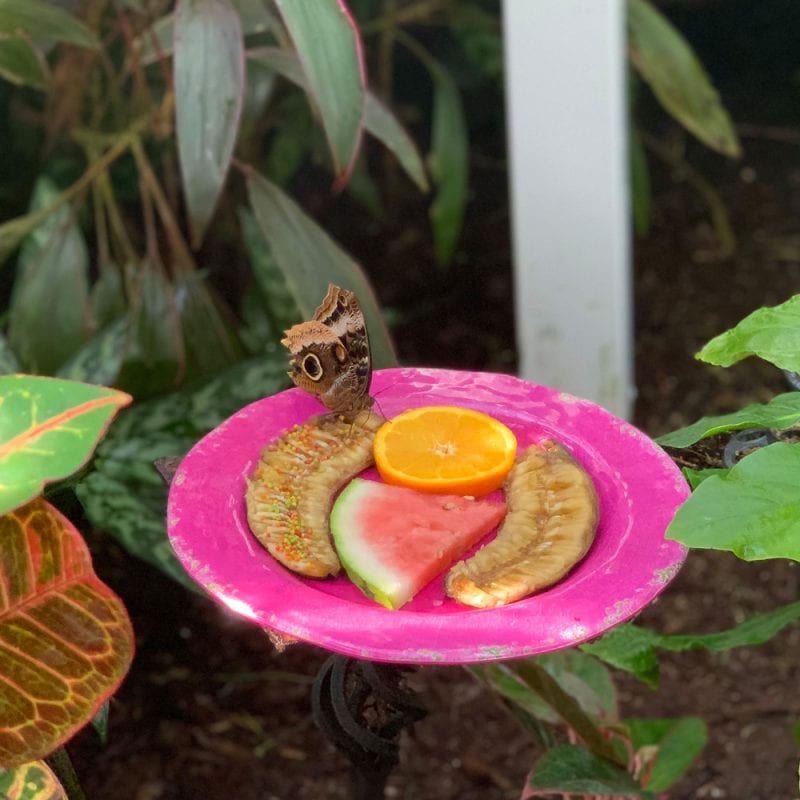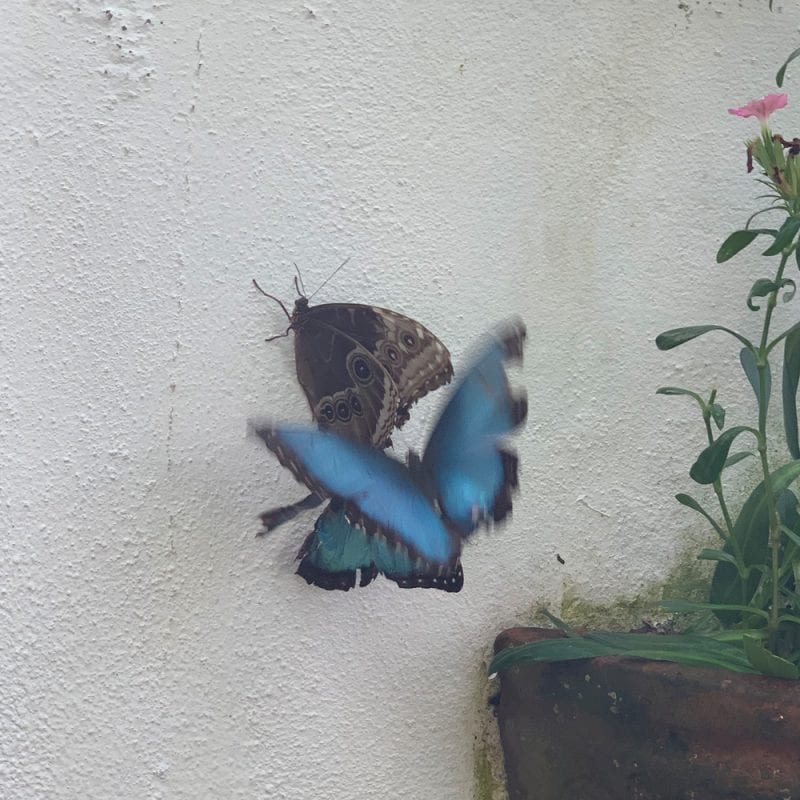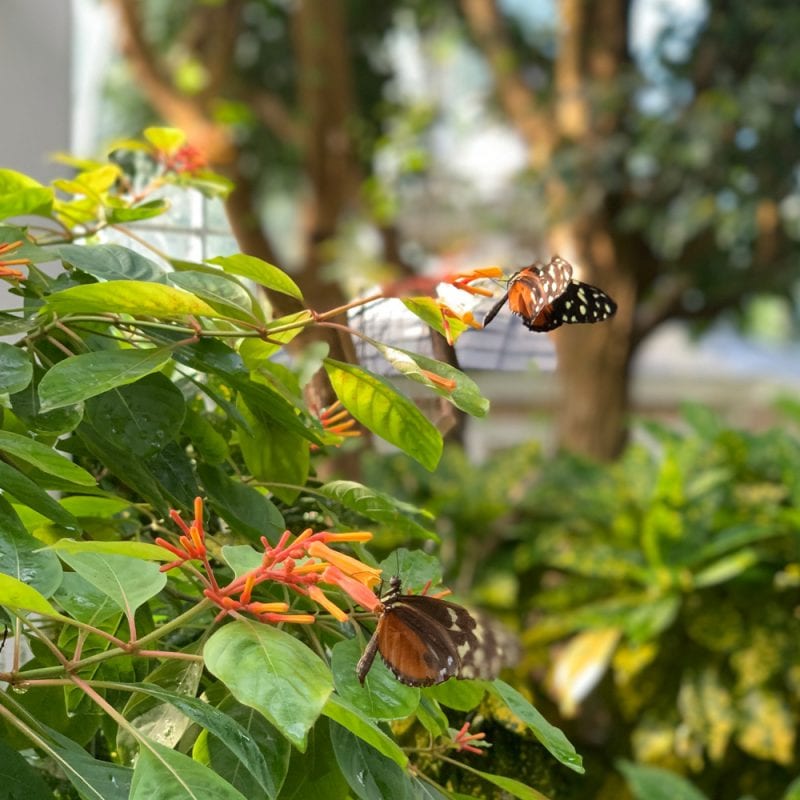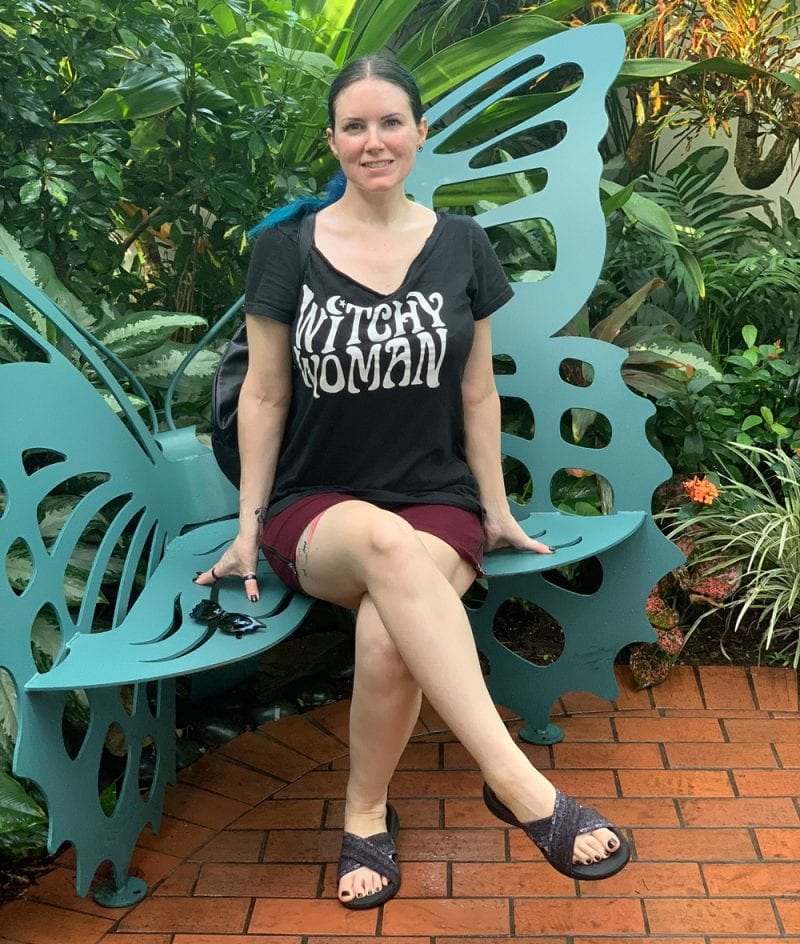 The Key West Butterfly and Nature Conservatory was amazing to see! I found the beautiful butterflies mesmerizing. It was adorable to see the quail and other baby birds running around inside. The flamingos were in season and making quite a ruckus!
Key West Aquarium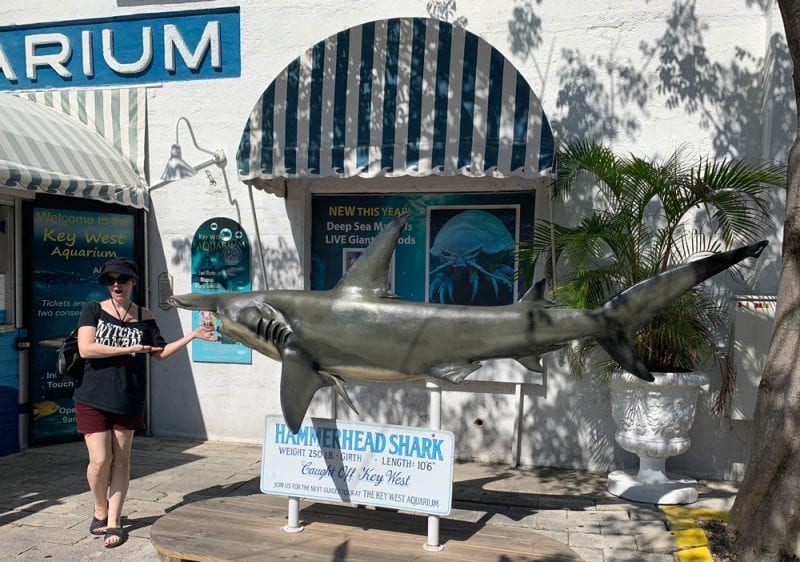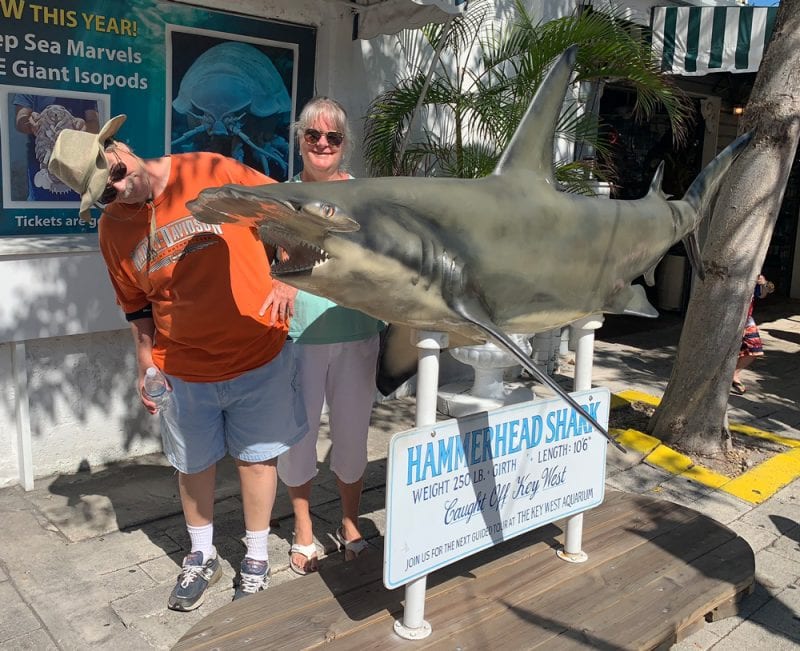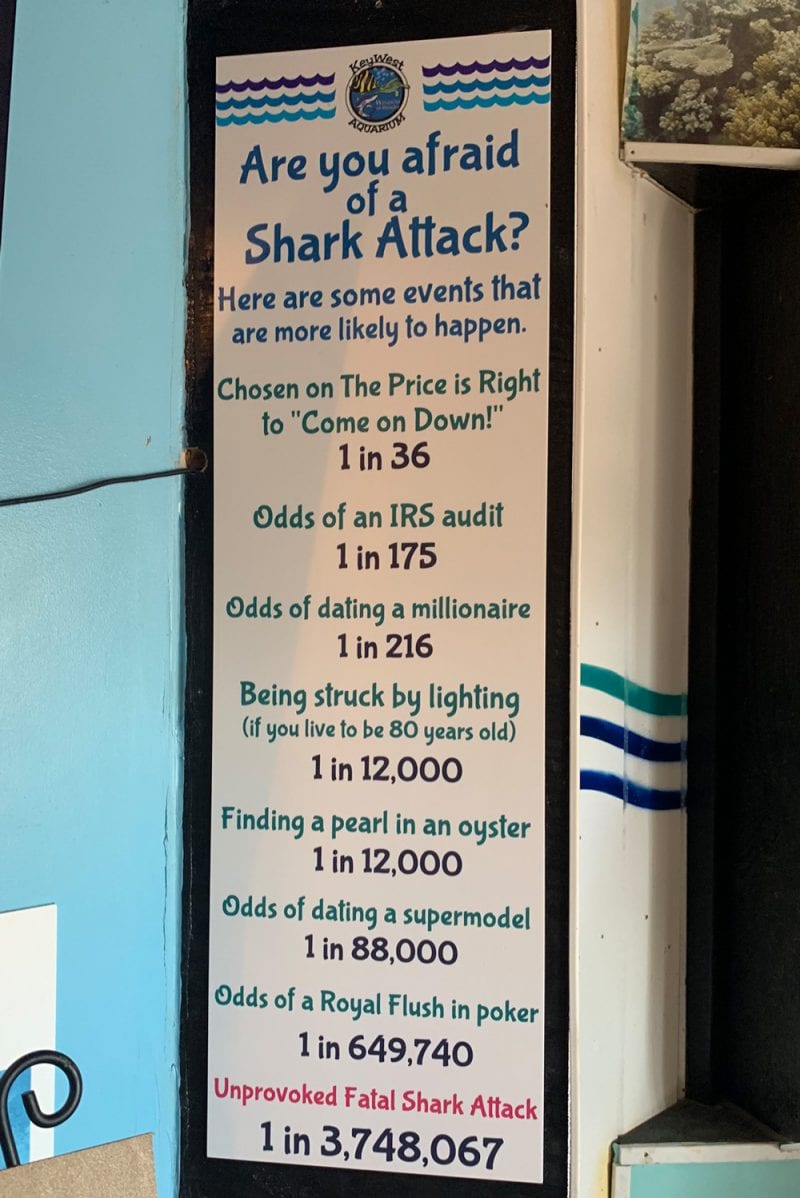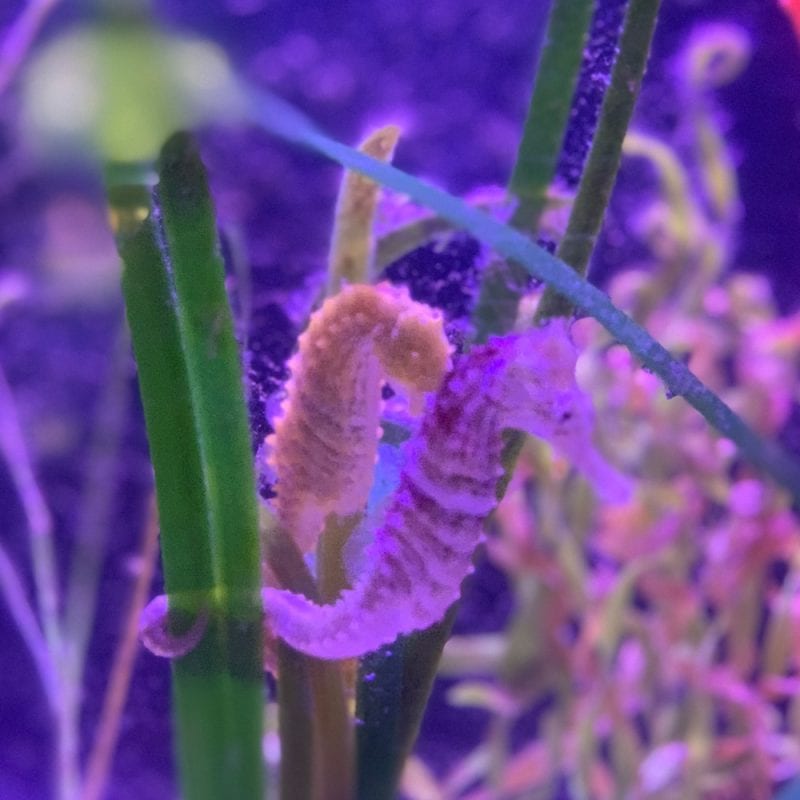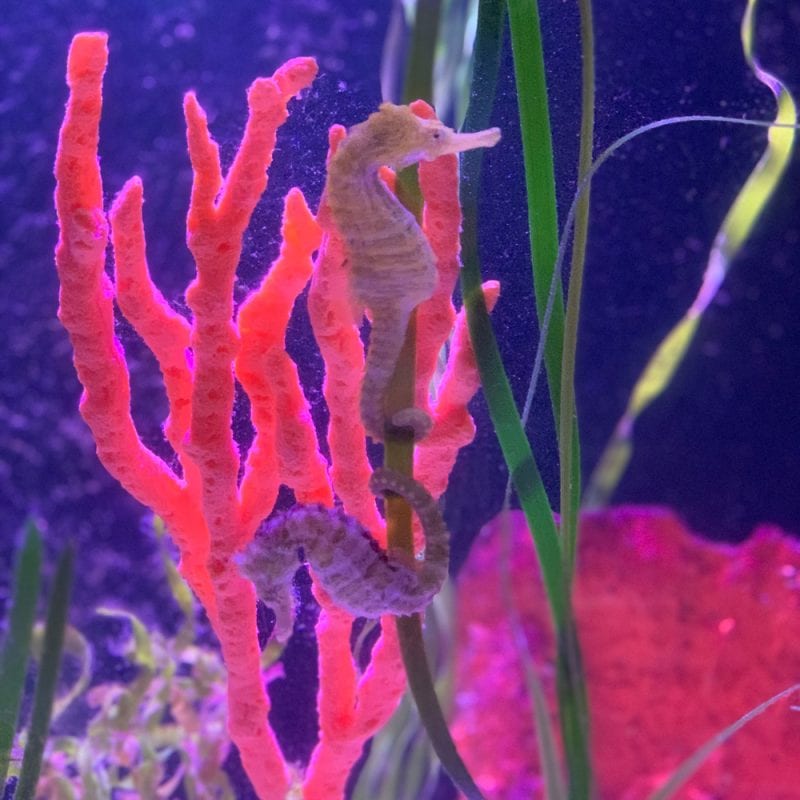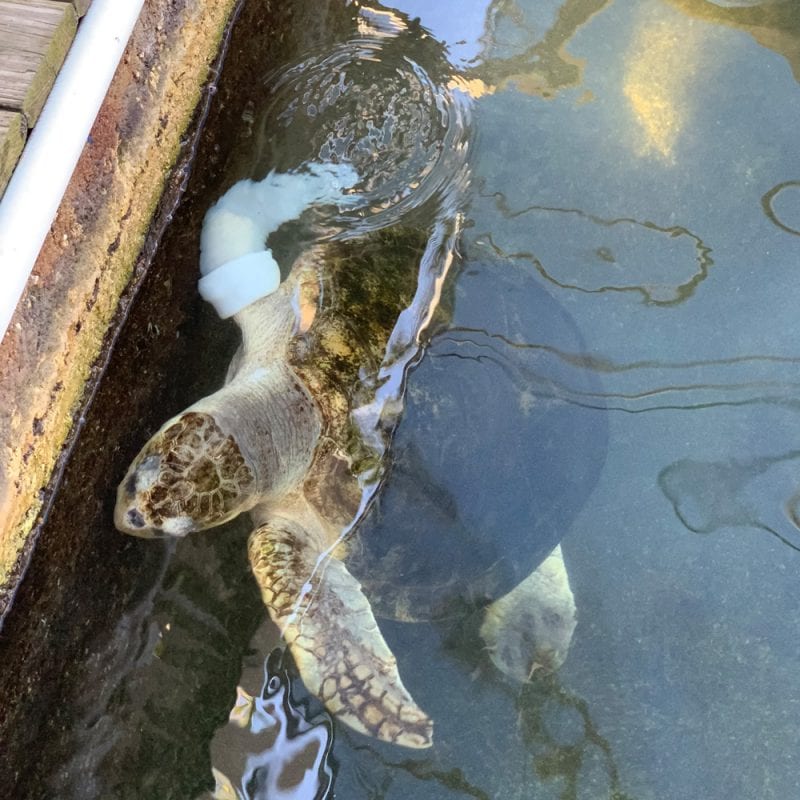 The Key West Aquarium is in Mallory Square. In addition to being a small aquarium, they also function as an interactive conservation place. They help rehabilitate animals and release them back into the wild when they can. Two of the sea turtles they have lost limbs so they have prosthetic fins that were made for the turtles, which they wear. The wildlife experts educate people on these lovely sea creatures, why they're important and more.
If you're going to skip anything I've done on my Key West Vacation, I would suggest skipping the Key West Aquarium. It just didn't impress me (though I always love seeing all the animals).
Key West Shipwreck Museum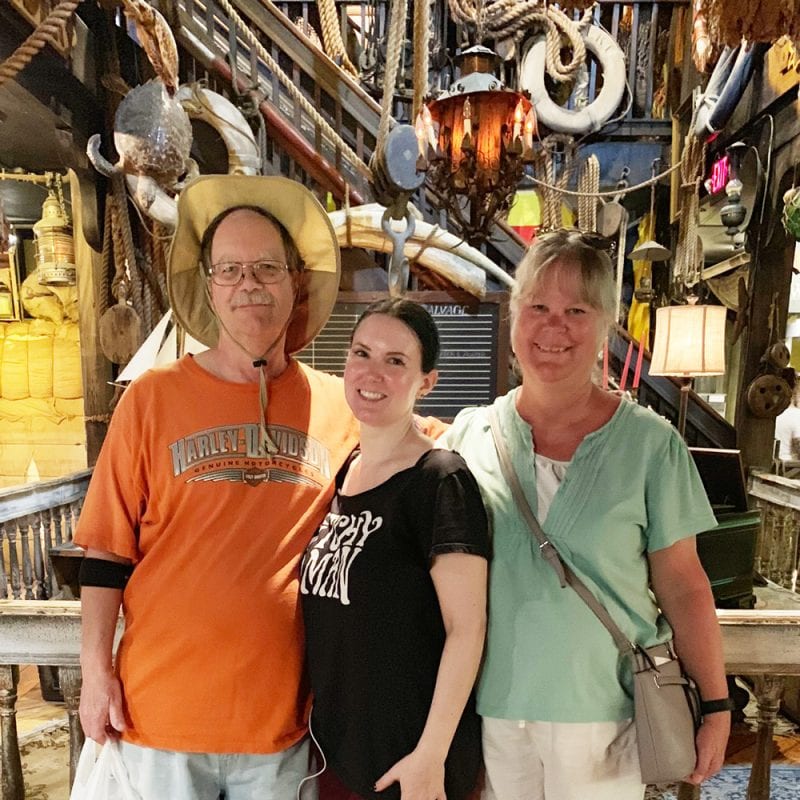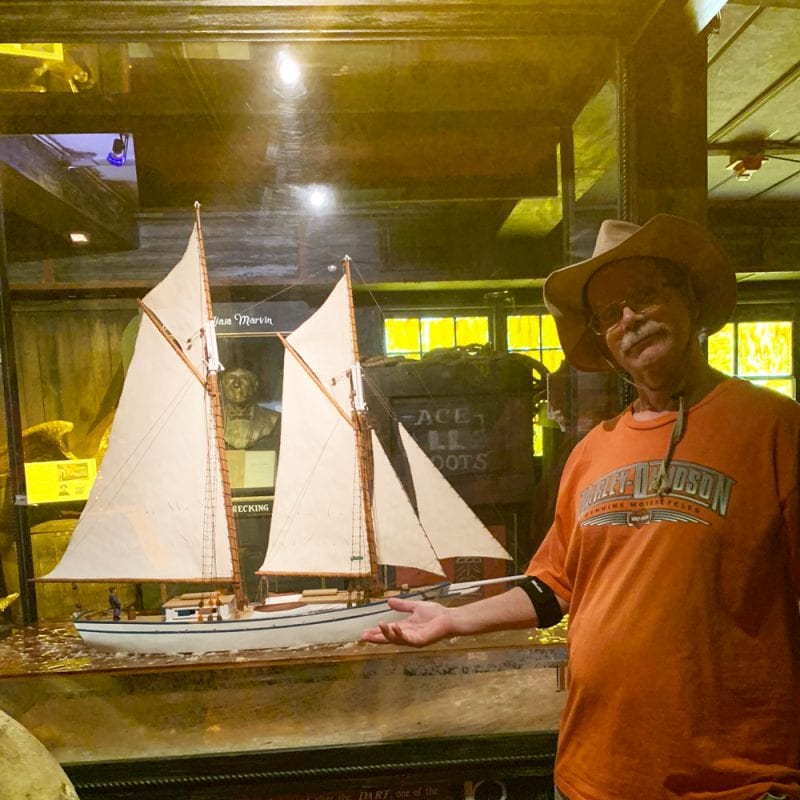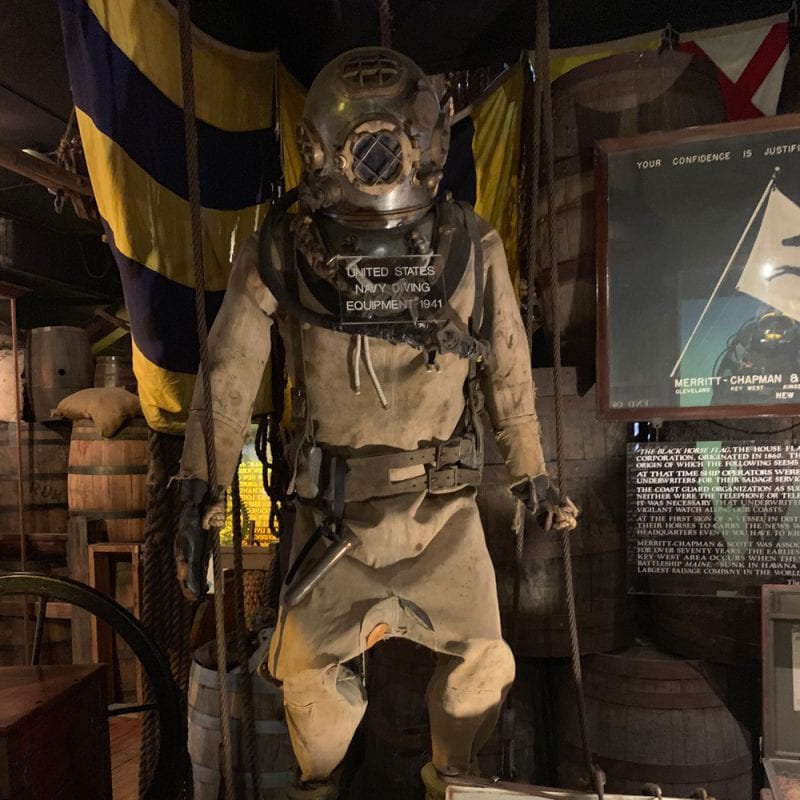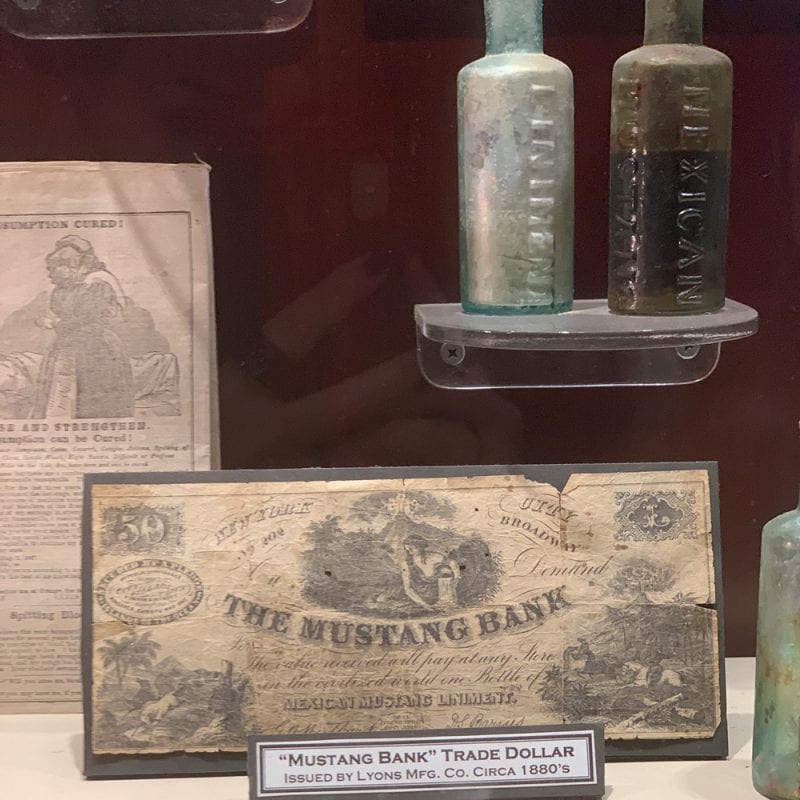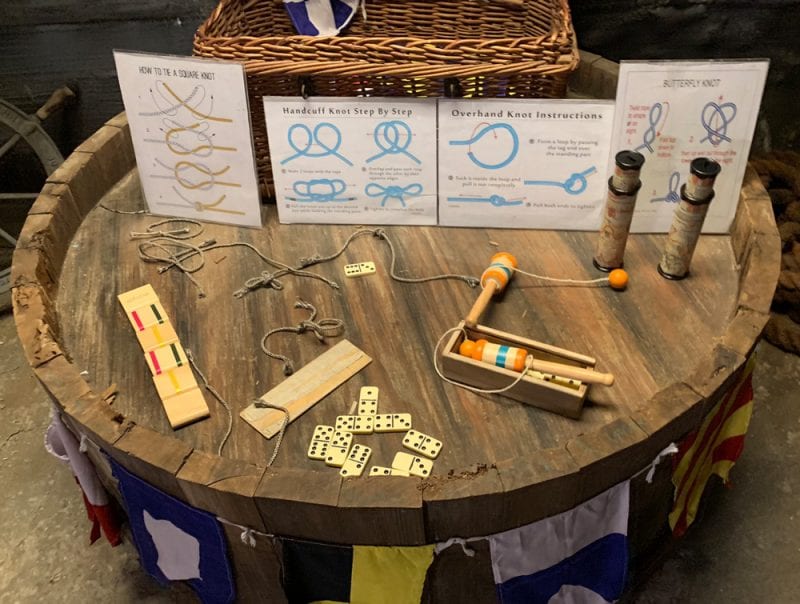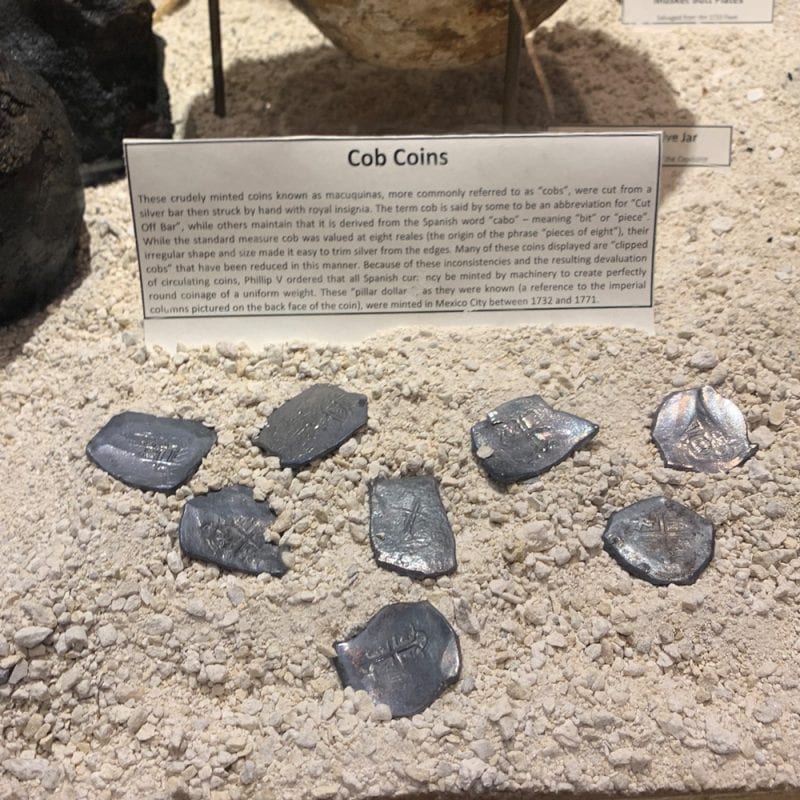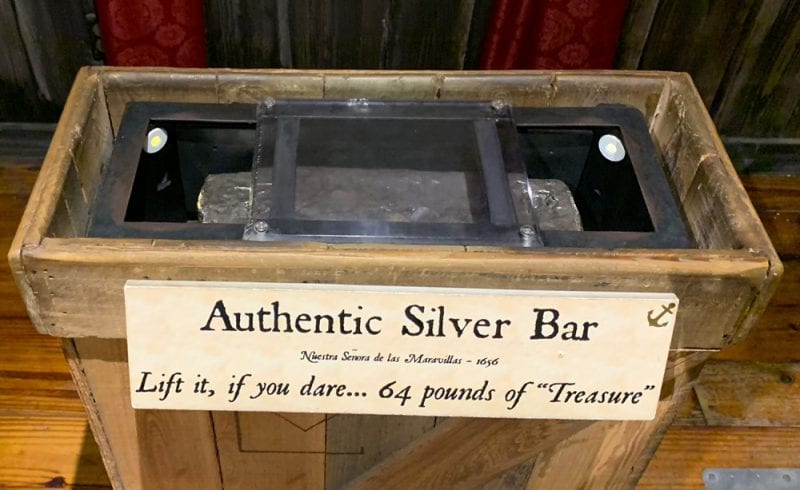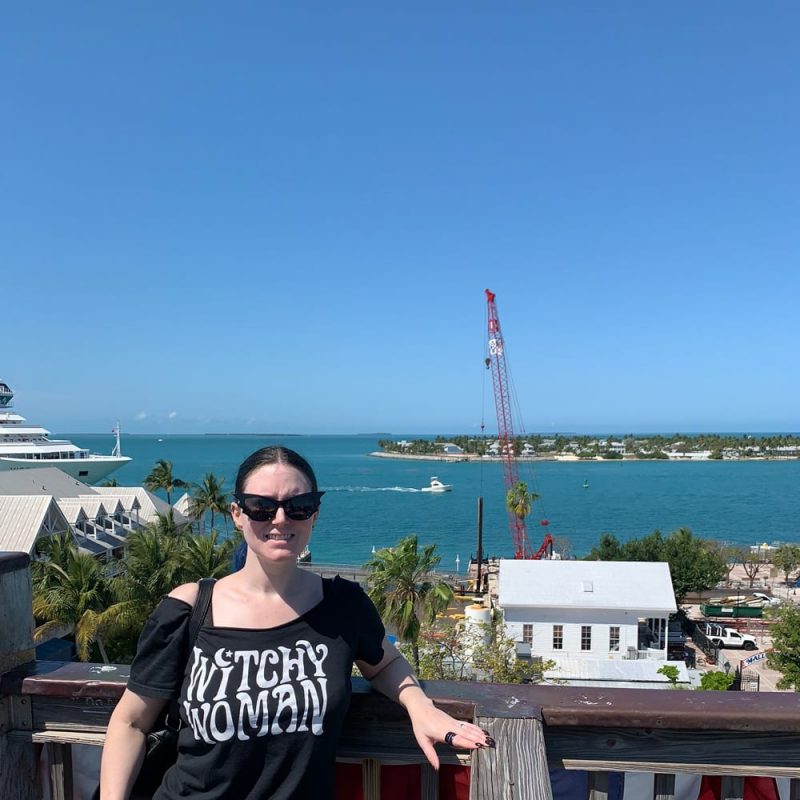 As someone with a degree in Anthropology and a love of Archaeology, the Key West Shipwreck Museum was fascinating. It's something you can fly through in about two hours or less. Shipwrecks were a lucrative business in Key West, so it's an important part of Key West history. You will also find historical actors on site to tell you more about what you're seeing. I enjoyed the fact that both the museum and the staff did not shy away from the history of slavery in the United States. Key West was a Union outpost and firmly against slavery. They even rescued slaves.
Jagua Temporary Tattoos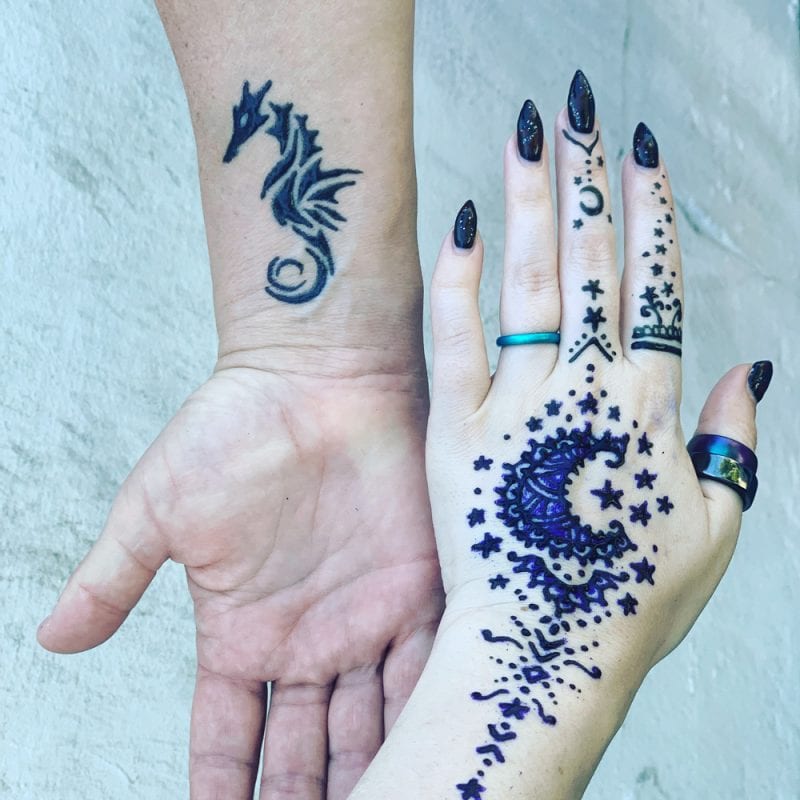 Wendy and I decided to get jagua temporary tattoos. They are similar to henna tattoos, except the ink is blue-black. The jagua artist applies a purple guide on the skin, then colors it in with jagua ink. You have to let the ink rest on the skin for 2 hours without smudging it. Once it's been 2 hours, you rinse it off with soap and water. In 6 to 24 hours your tattoo will darken. I was told it will last up to 4 weeks. I really enjoyed getting this done!
If you want to try this at home, I recommend the Earth Henna Jagua Kit from Amazon!
Ghosts & Gravestones of Key West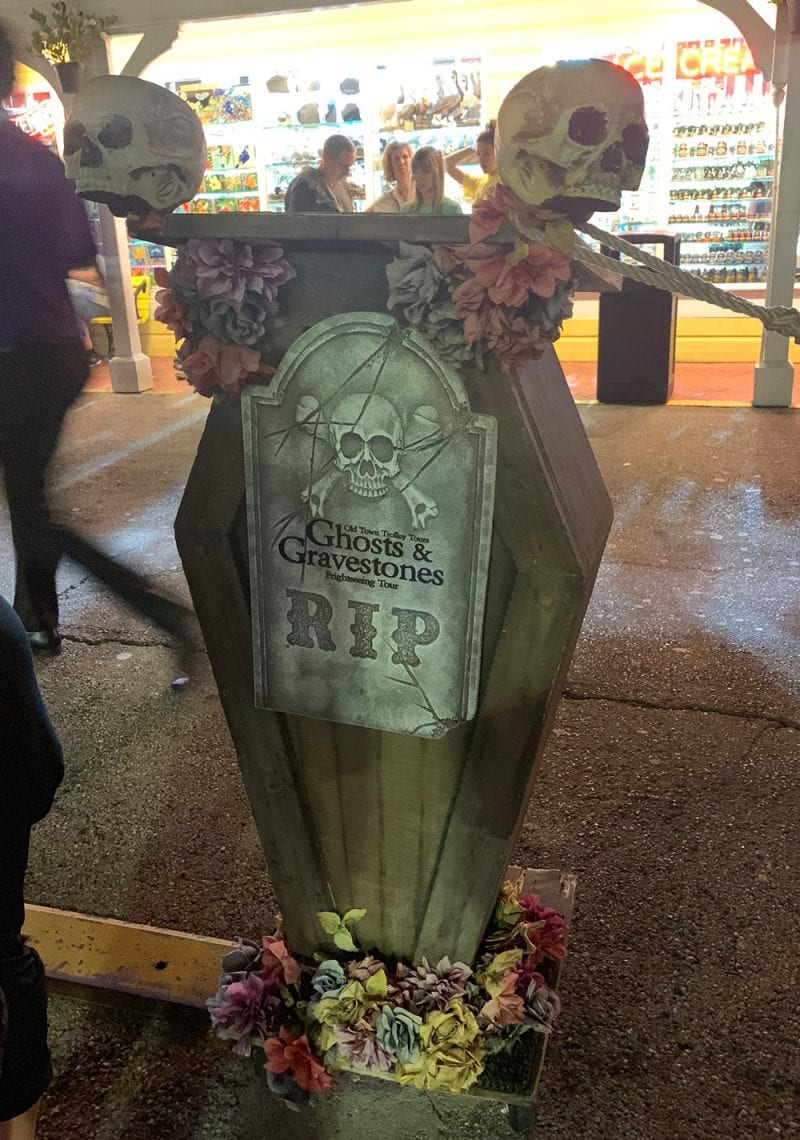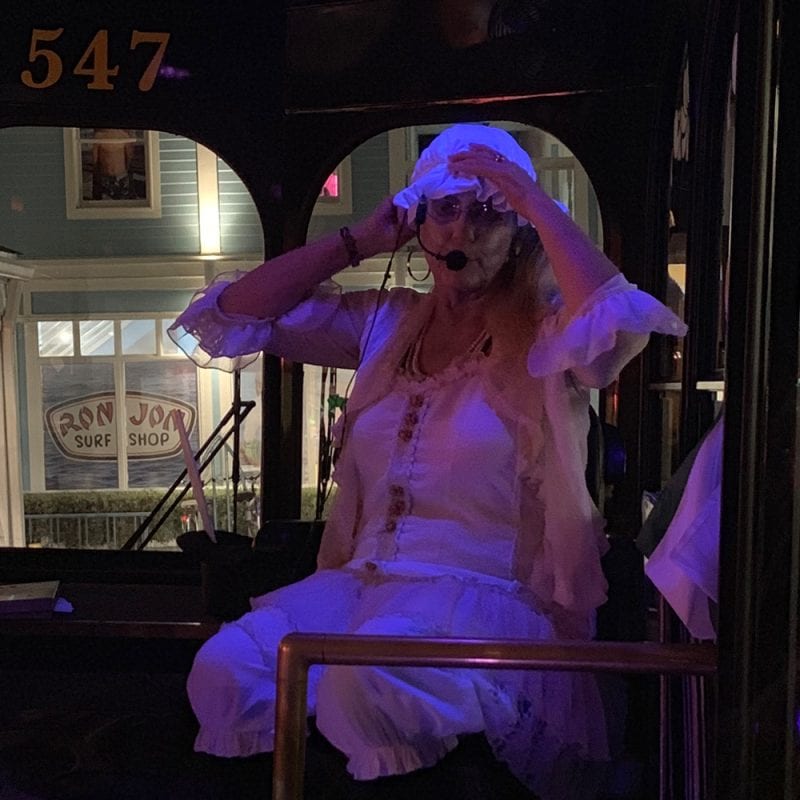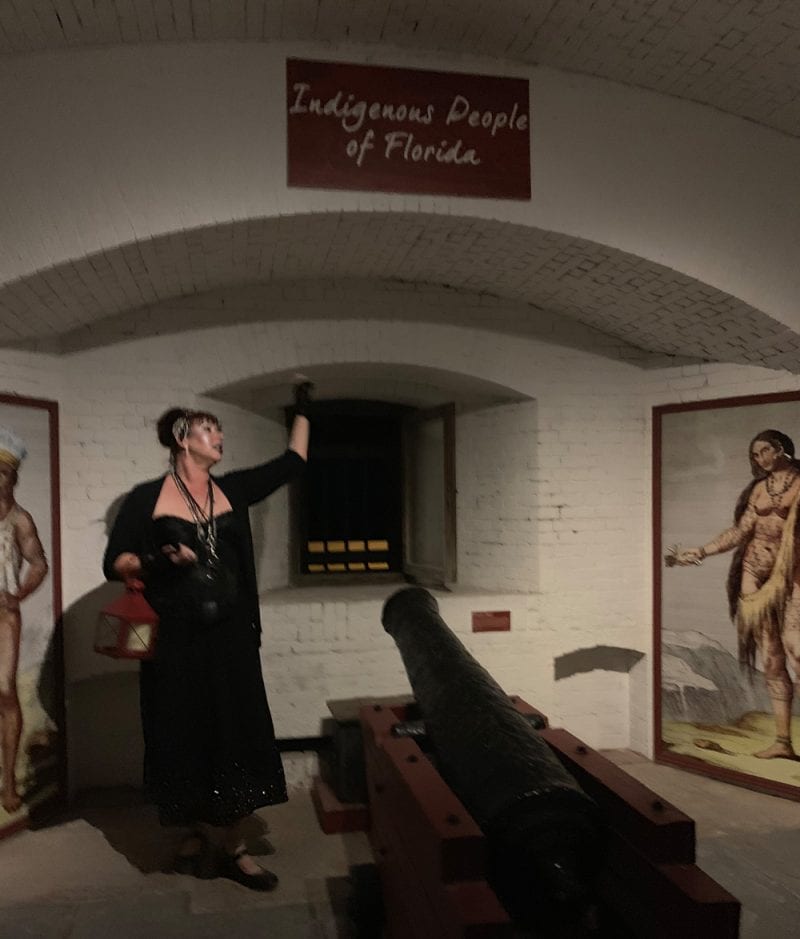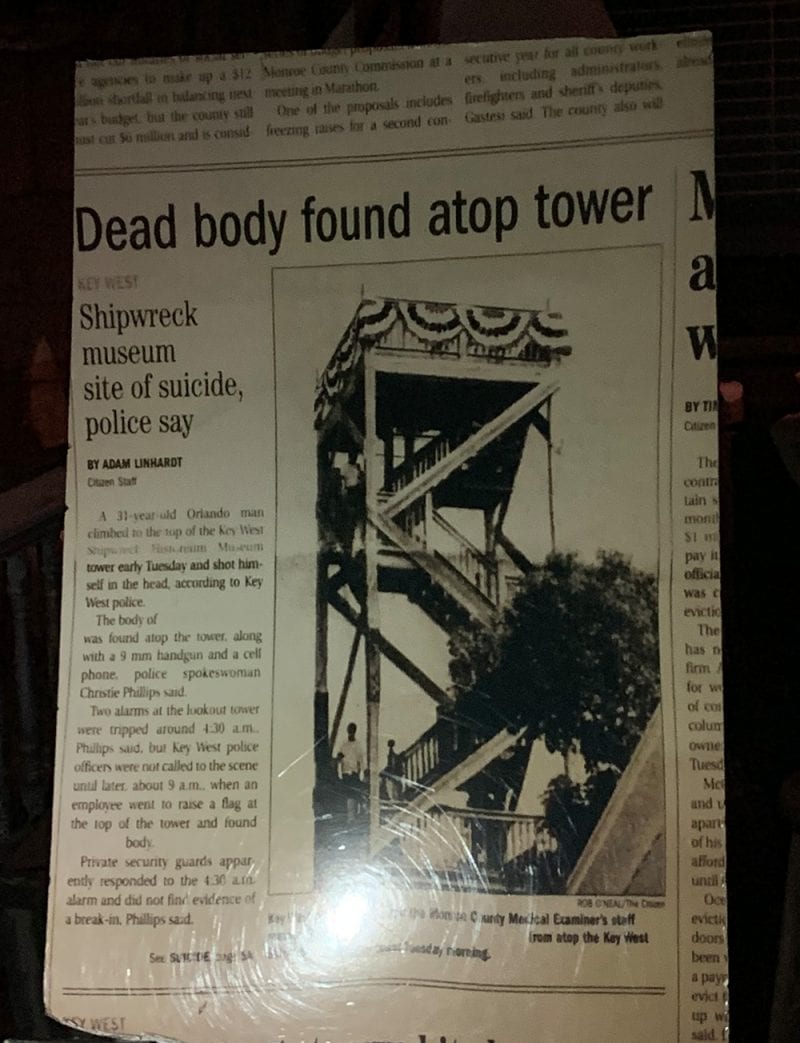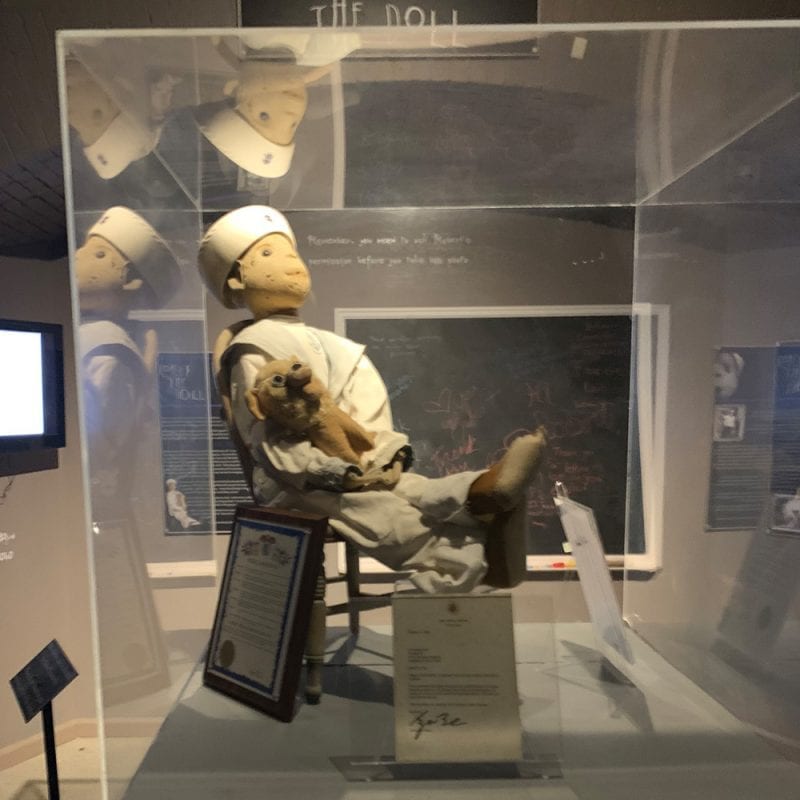 Did you know that before it was called Key West, this island was called Bone Key? It was because of the tons of human bones scattered on its beaches.
Key West is considered one of the most haunted locations in America. My beauty bestie Jen from My Beauty Bunny got me hooked on Ghost Tours when we were in Scotland! I convinced my parents to join me on the Ghosts & Gravestones of Key West ghost tour.
The Ghosts & Gravestones ghost tour is a really cool historical murder tour and we had a historical actress named Crazy Dolores leading the tour. They discuss voodoo and vengeance, too! I was hoping to see a ghost (I've never seen one), but no luck for me. I did get to see Robert the Doll, who is about the size of a 6 year old child.
Lulu, the character actor where Robert is located at the East Martello Fort, had us say Hello Robert, introduce ourselves to him, and then ask his permission to take a photo before doing so. Not gonna lie, dolls have always creeped me out. This doll was no different. Super creepy. However, now we can say 'Robert did it!' when something goes horribly awry.
I managed to do just over 13,000 steps on our second day because we didn't push ourselves nearly as hard.
Final Thoughts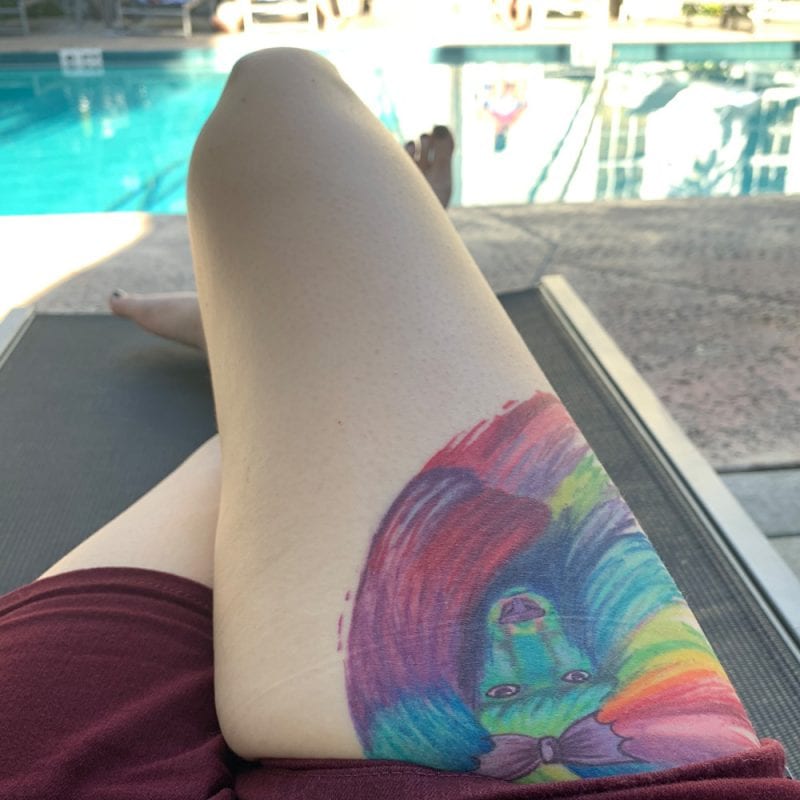 The one thing we didn't get to do was take the Trolley Tour of Key West. I wish we'd done that! It's a hop on hop off all day tour. When I go back on my next Key West Vacation I plan to take the Trolley. I'd also like to visit the East Martello Fort, too.
Have you ever taken a Key West Vacation? What did you do?
More Travel Features