A Visit to Tampa's Lowry Park Zoo

A Visit to Tampa's Lowry Park Zoo
Yesterday I went on a visit to Tampa's Lowry Park Zoo with my friend Sabina! Lowry Park Zoo is one of the top zoos in the USA for conservation. They're consistently ranked in the top 25 zoos in the USA. They're open from 9:30 am to 5 pm daily, 7 days a week. They receive over 1 million visitors annually.
I bought an Individual Plus Membership at the Lowry Park Zoo for $99. This Membership pass is awesome because it lets me and any guest I want in as often as I want for a full year. It also gives discounts on food and shopping within the zoo.
Lowry Park Zoo is the perfect places to take kids if you want them to learn more about animals. They have hands on petting experiences with goats, llamas, snakes and more. Need more ideas on things to do? Check out 30 Things to do in Central Florida This Summer for Fun.
Endangered Wildlife Wall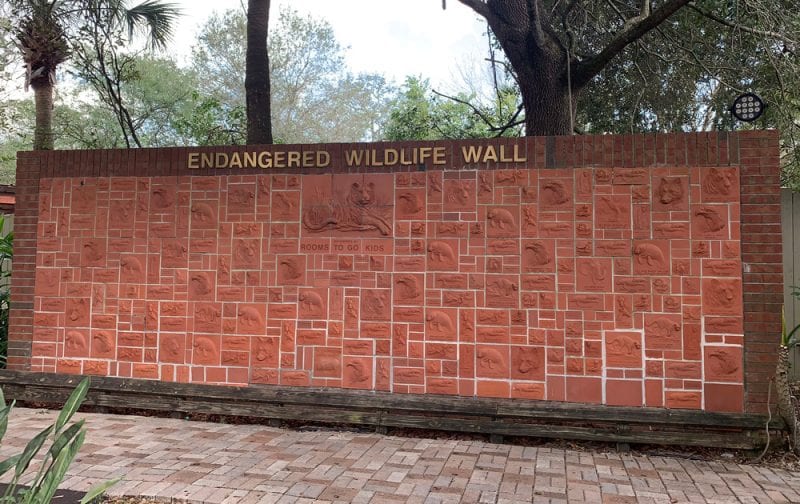 Tampa's Lowry Park Zoo has an Endangered Wildlife Wall. This piece of art is neat, but sad. There are so many animals on it.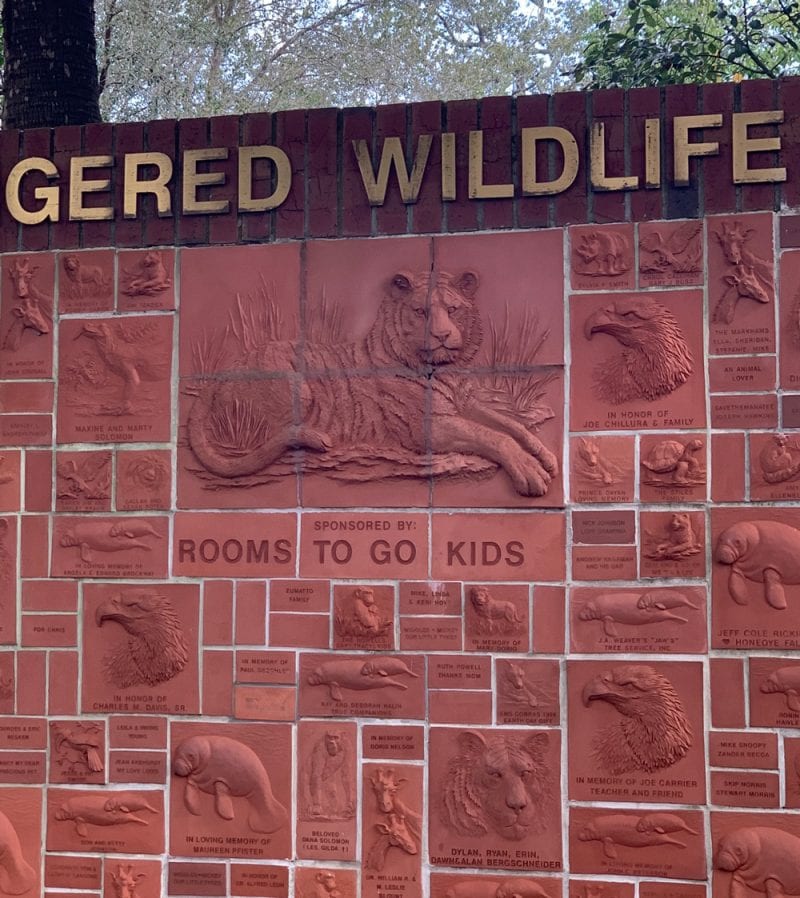 A close up of the wall shows that many of these are memorial pieces.
African Animals at Lowry Park Zoo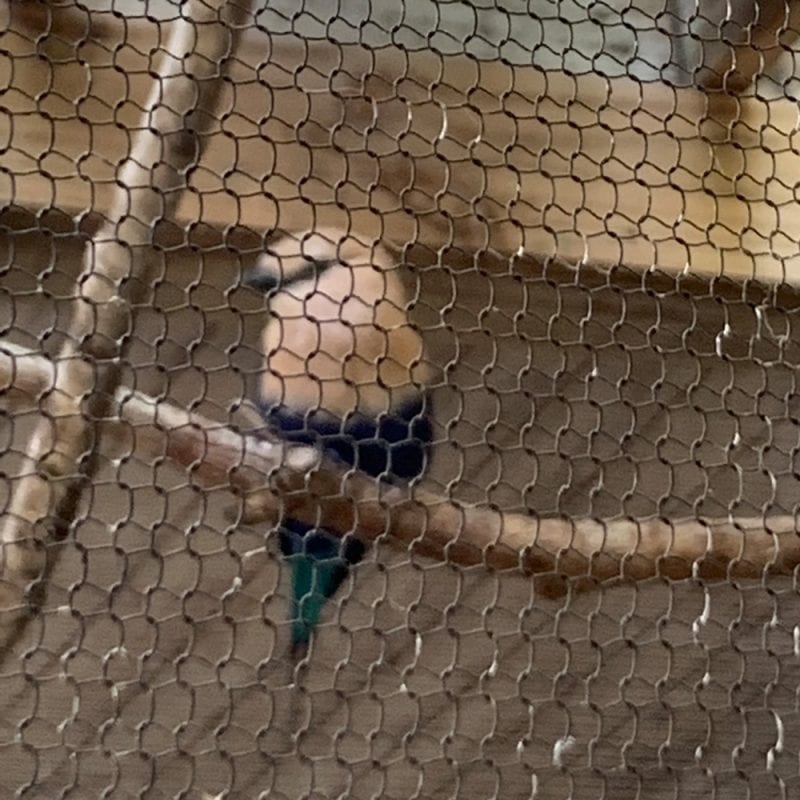 This Blue Bellied Roller Bird is from Africa. In person he was a beautiful blue with a blush pink top.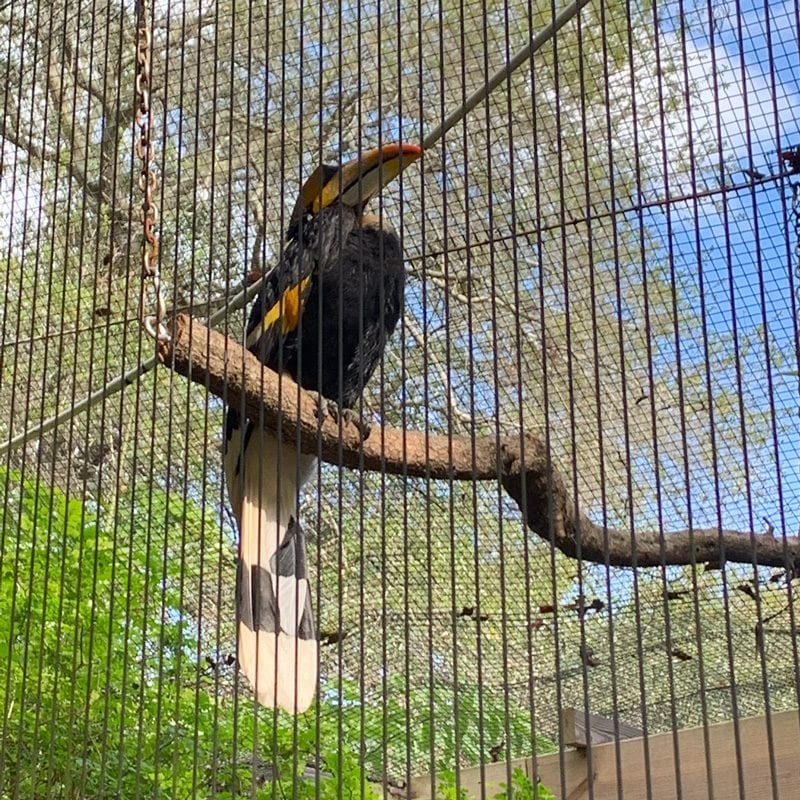 I love the feather pattern on this Great Indian Hornbill.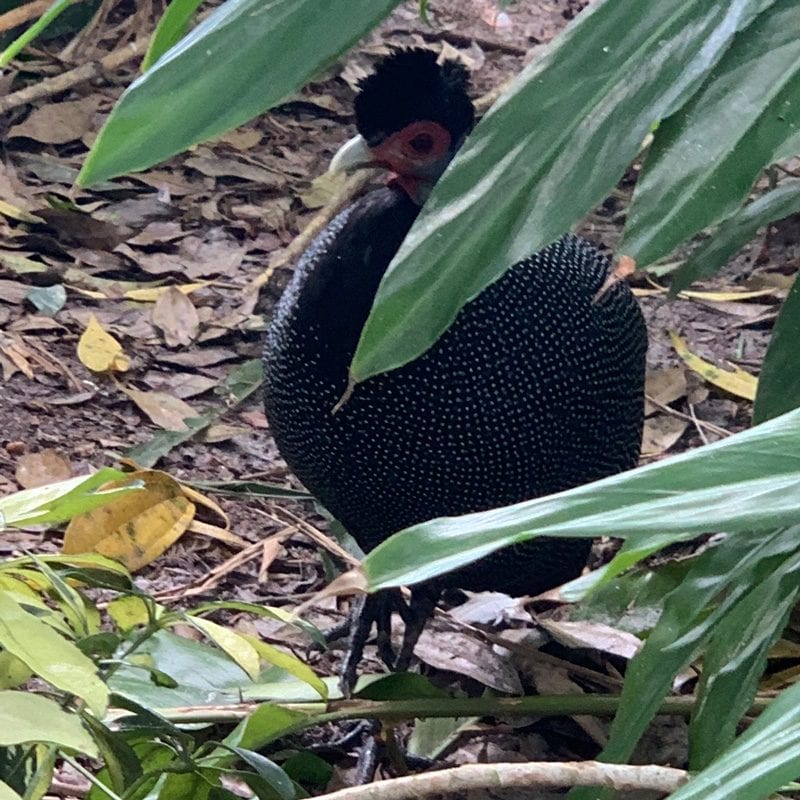 I caught this Kenya Crested Guineafowl peeking at me.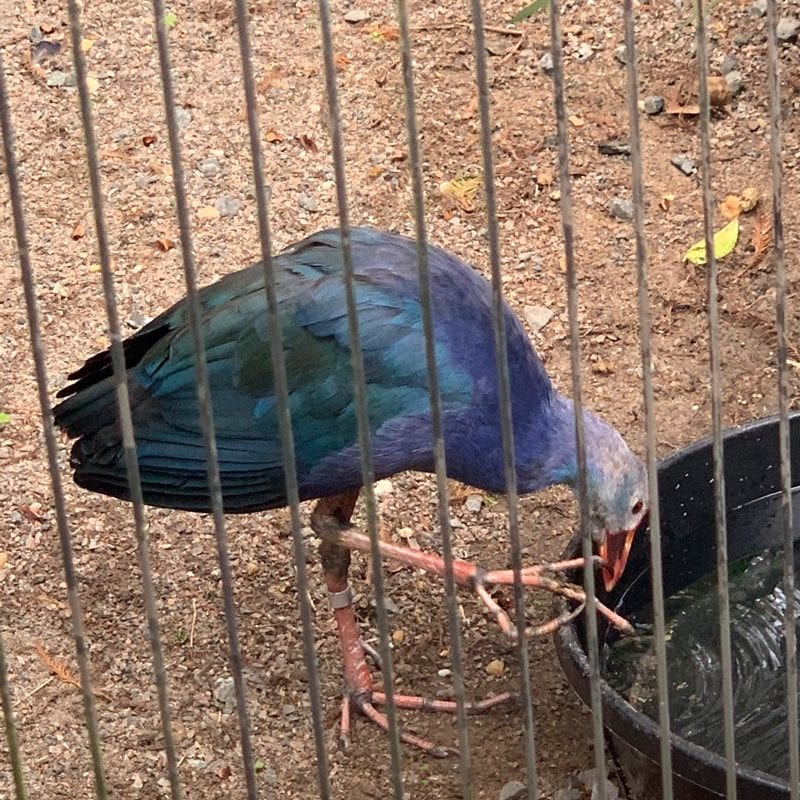 I'd never seen a purple swamphen before! It has rich teal blue and purple feathers.

This silvery-cheeked hornbird was enjoying our winter weather.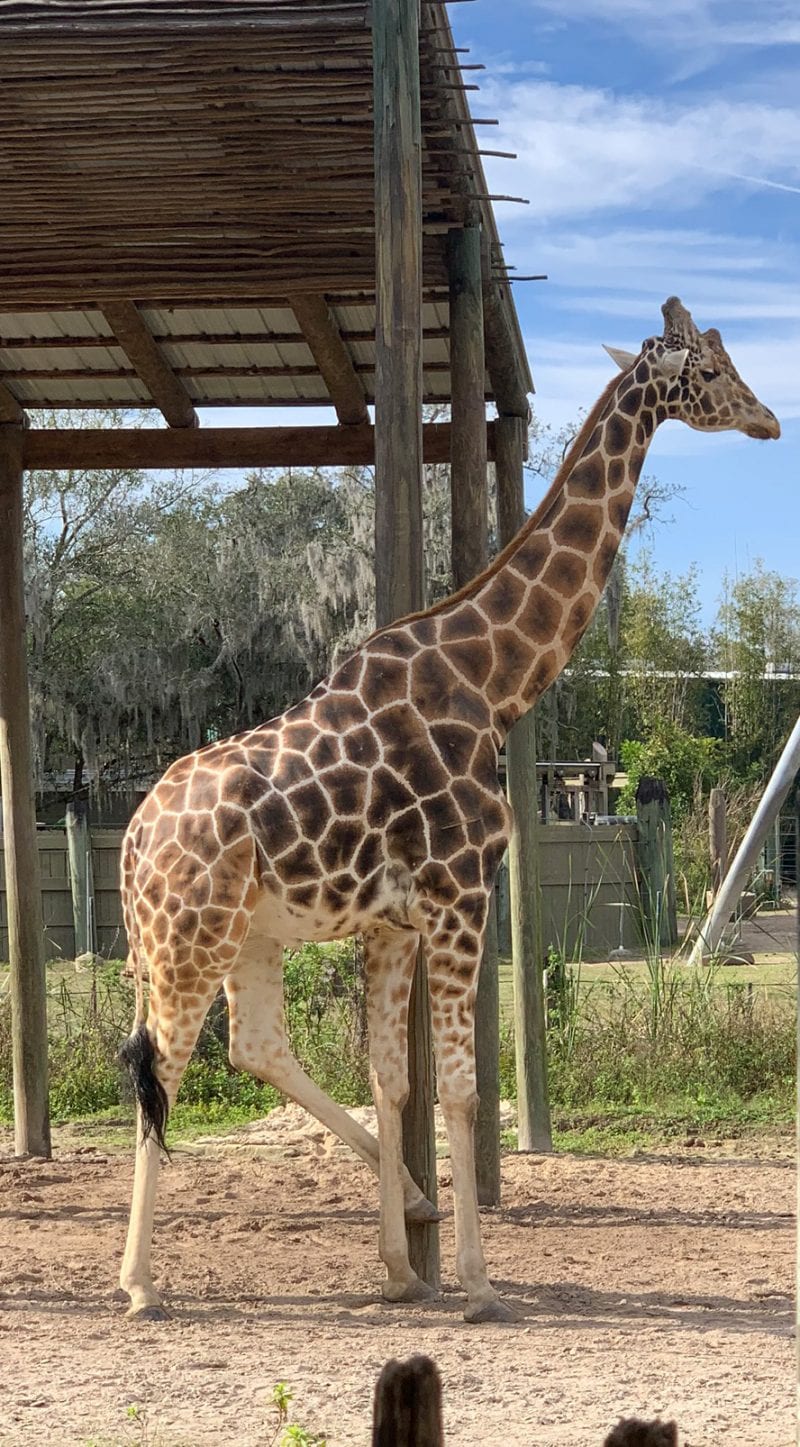 This giraffe was a little silly. He kept itching his neck against that wooden beam, in a manner very similar to how Nyx will lean back on me to scratch her ears and sometimes fall over on me!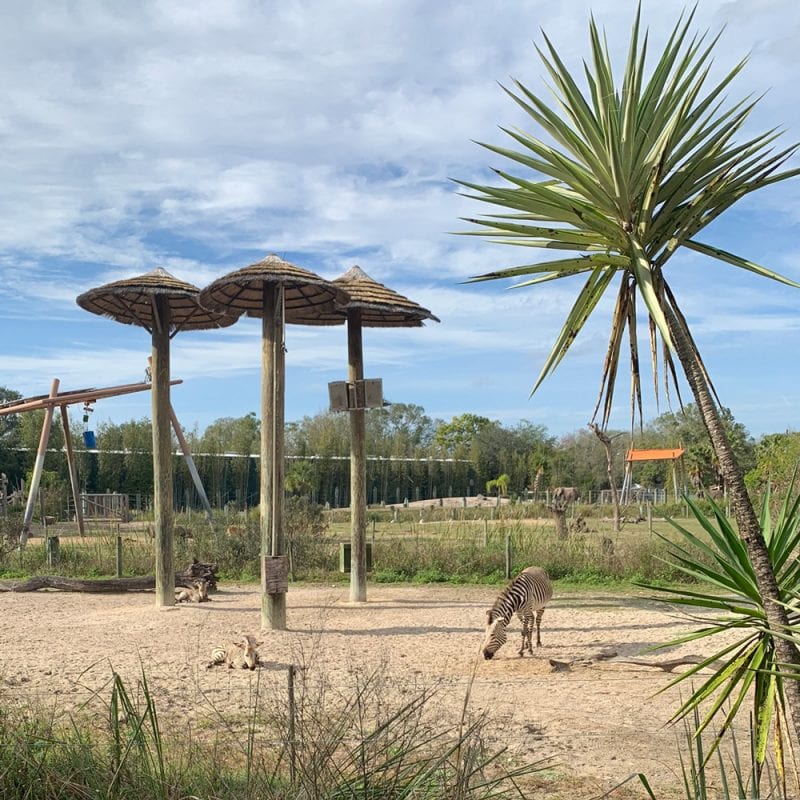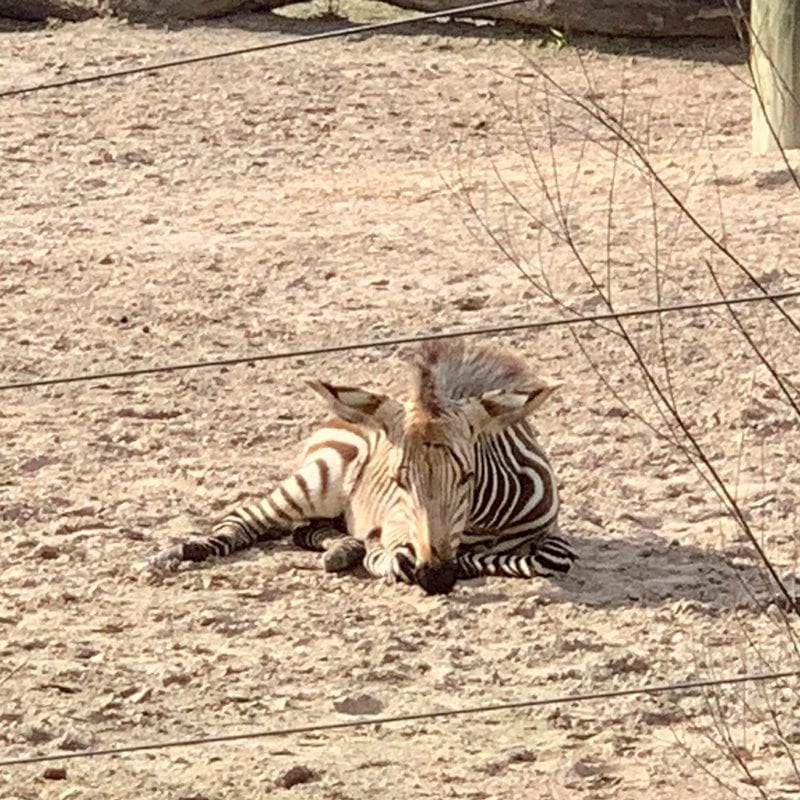 This zebra family was taking it easy and the babies were napping.
Australian Animals at Lowry Park Zoo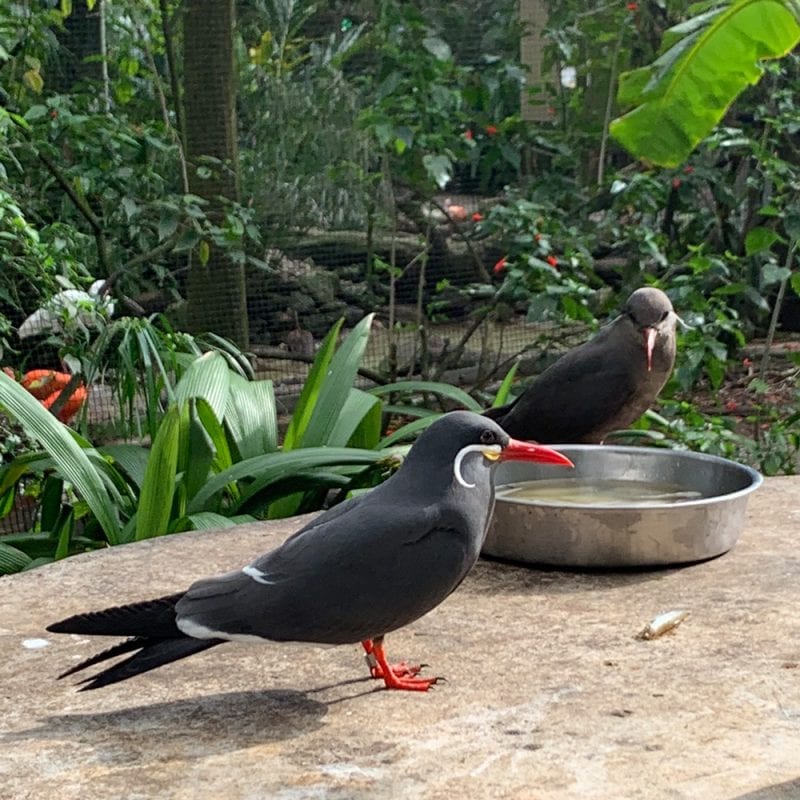 I forgot to write down what these white whiskered birds are, but they were really cute! I tried doing a reverse google image lookup, but google suggested a dove. I know it's not a dove. LOL.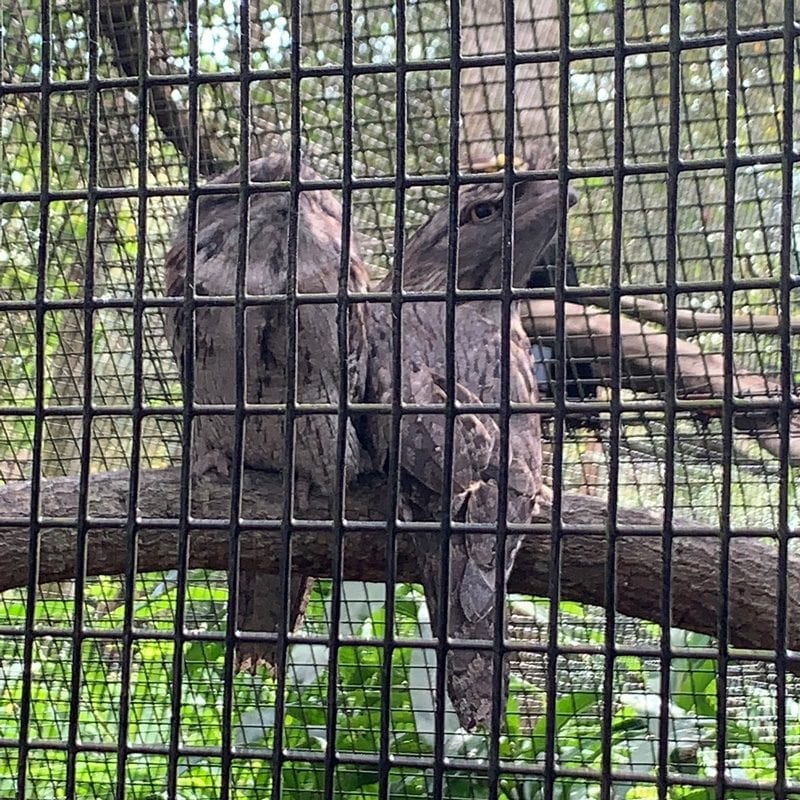 These guys are Tawny Frogmouth birds. They're native to Australia and Tasmania and they're often confused with owls.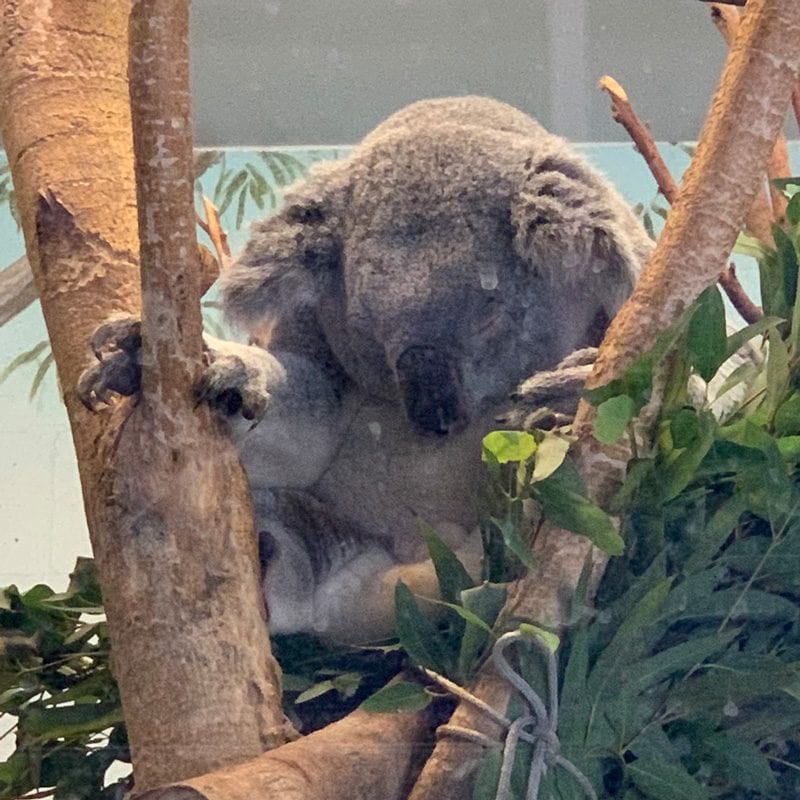 Here's a cute little sleeping koala, not to be confused with a drop bear. Seriously though, I couldn't believe how he fell asleep perfectly posed, facing people.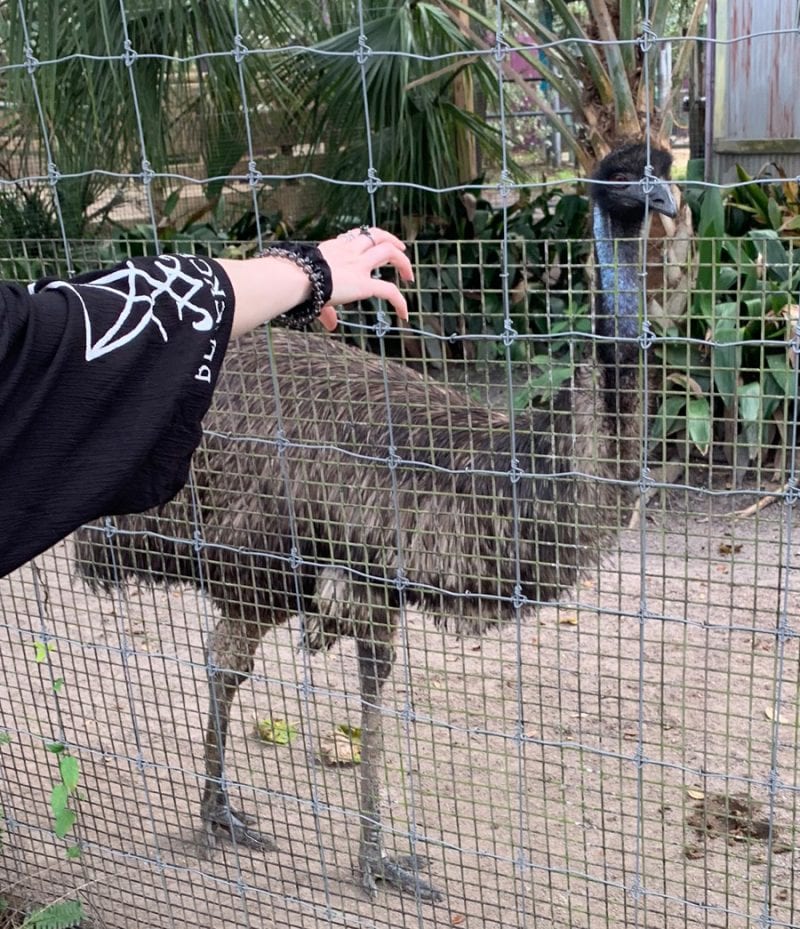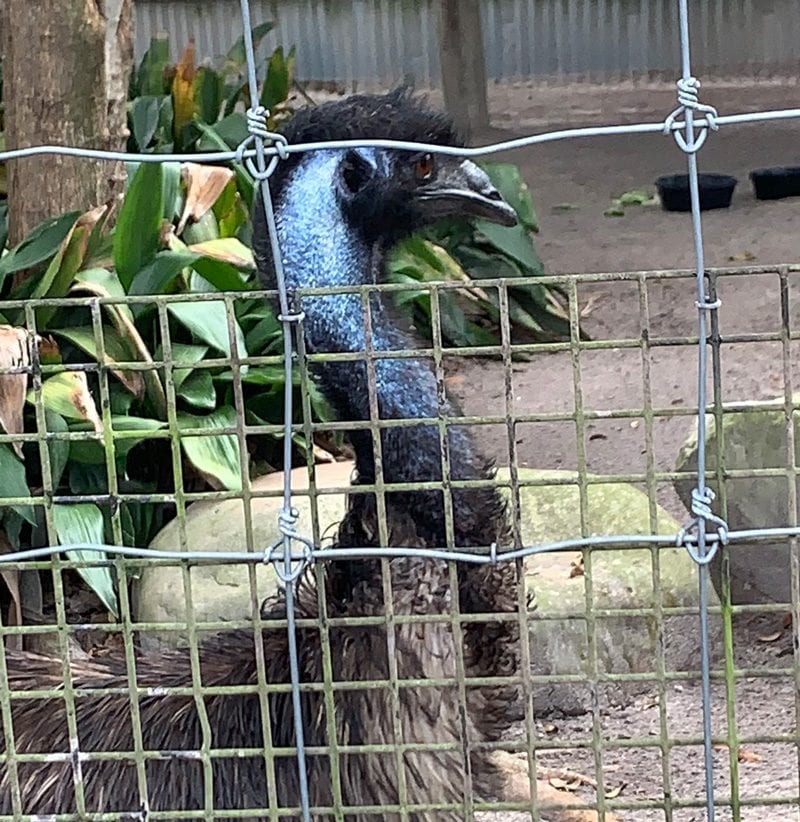 I was surprised by how friendly this emu seemed to be! I wonder if he was fascinated with our colorful hair.
Petting Zoo in Tampa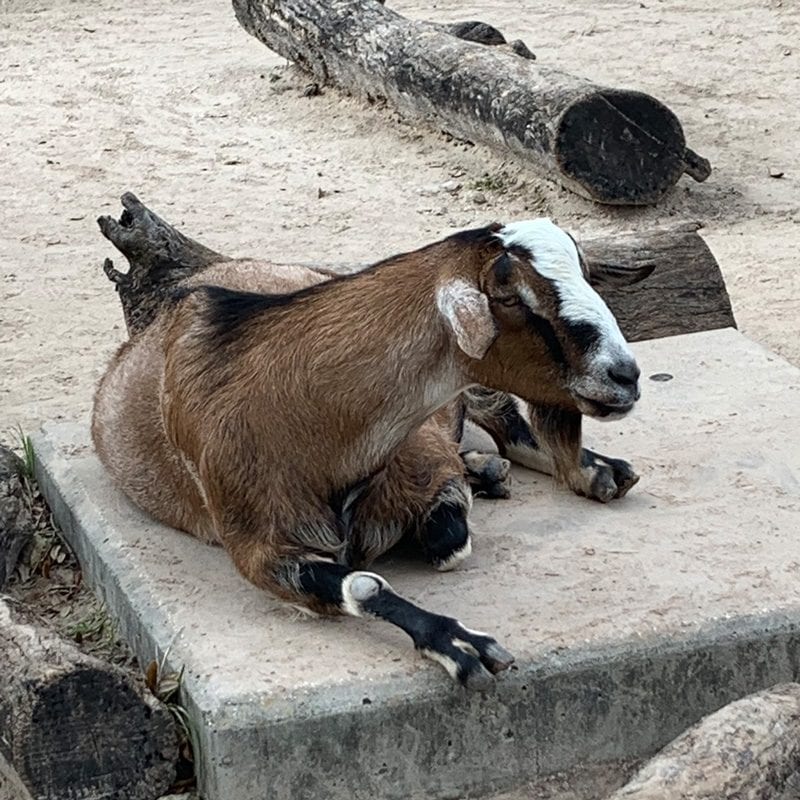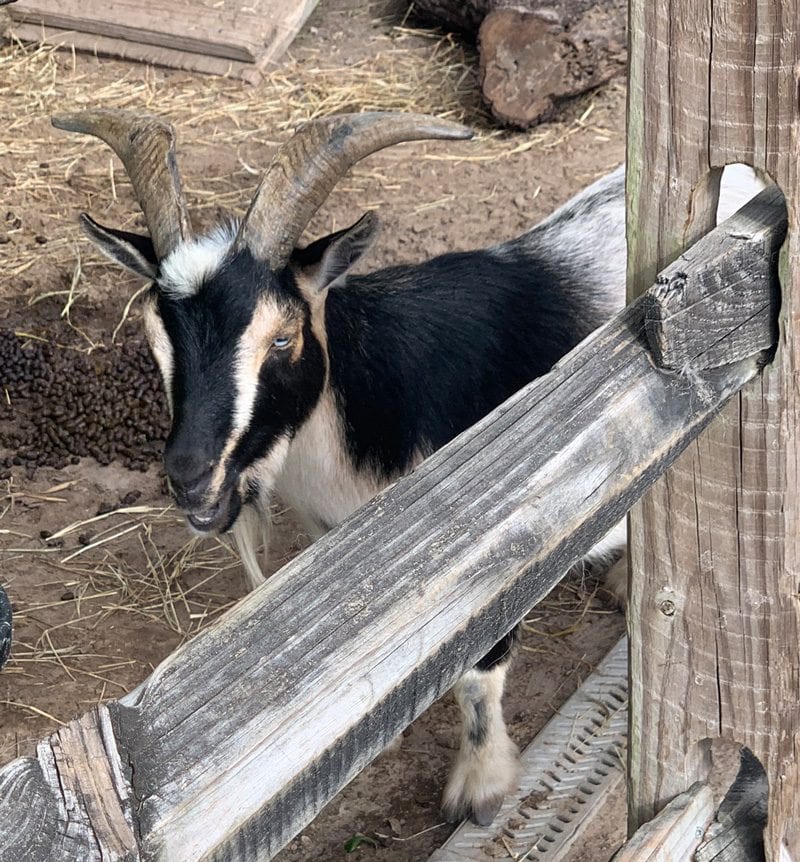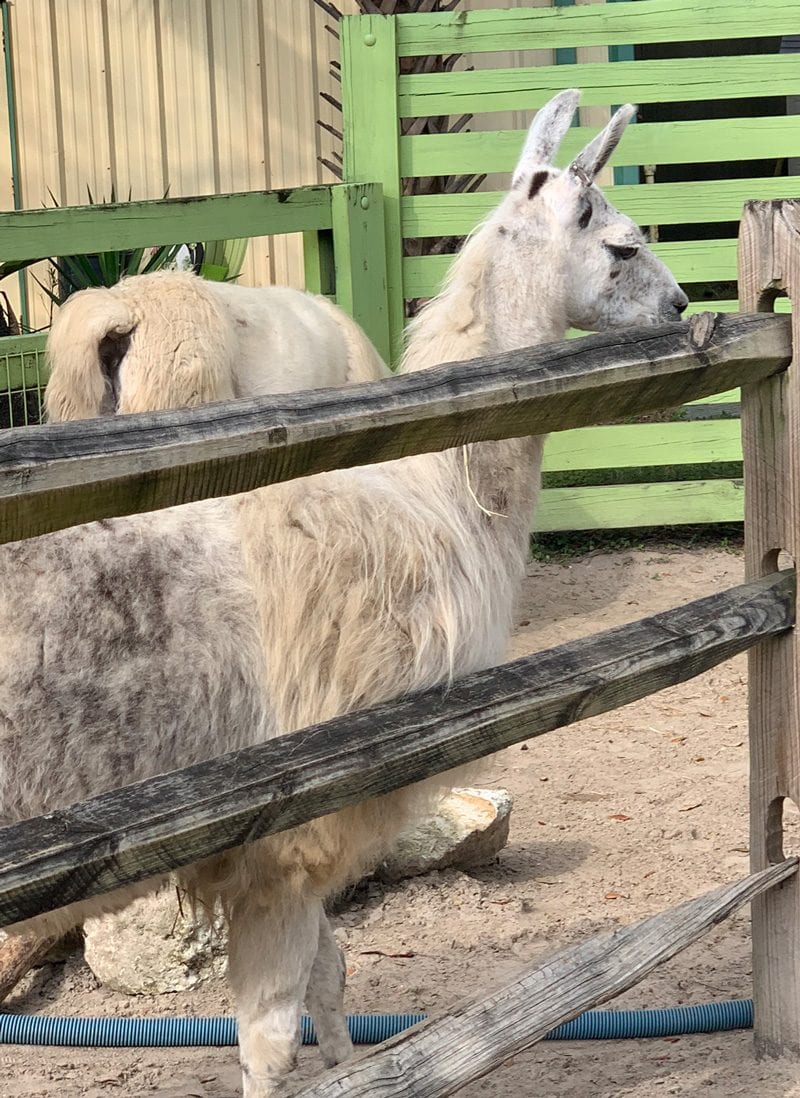 There is a petting zoo and feeding area for goats and llamas for little kids at the Lowry Park Zoo in Tampa.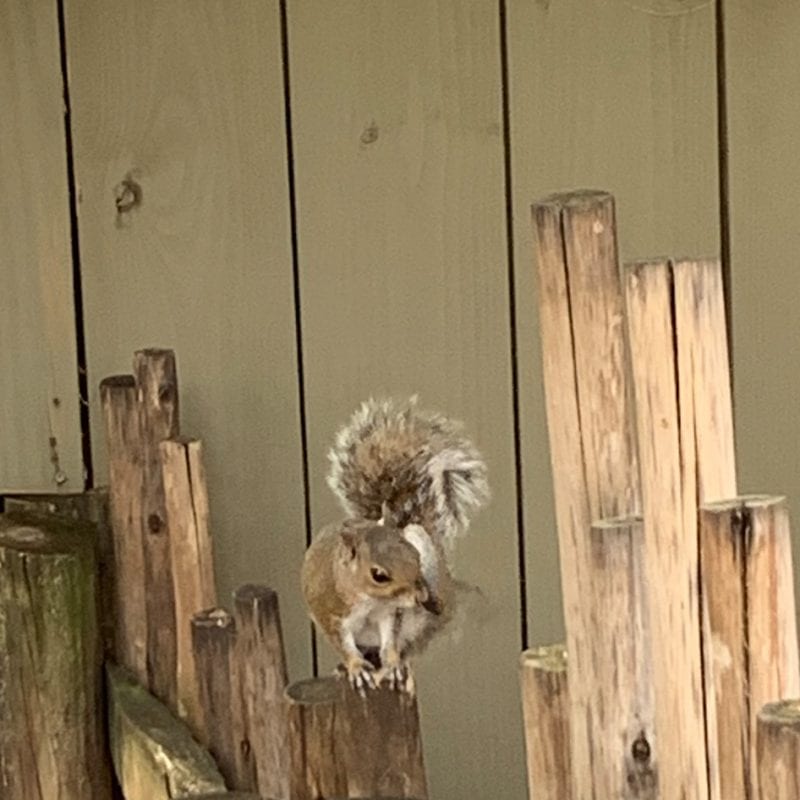 This squirrel, while not part of any exhibit, was still friendly and trying to get fed.
Turtles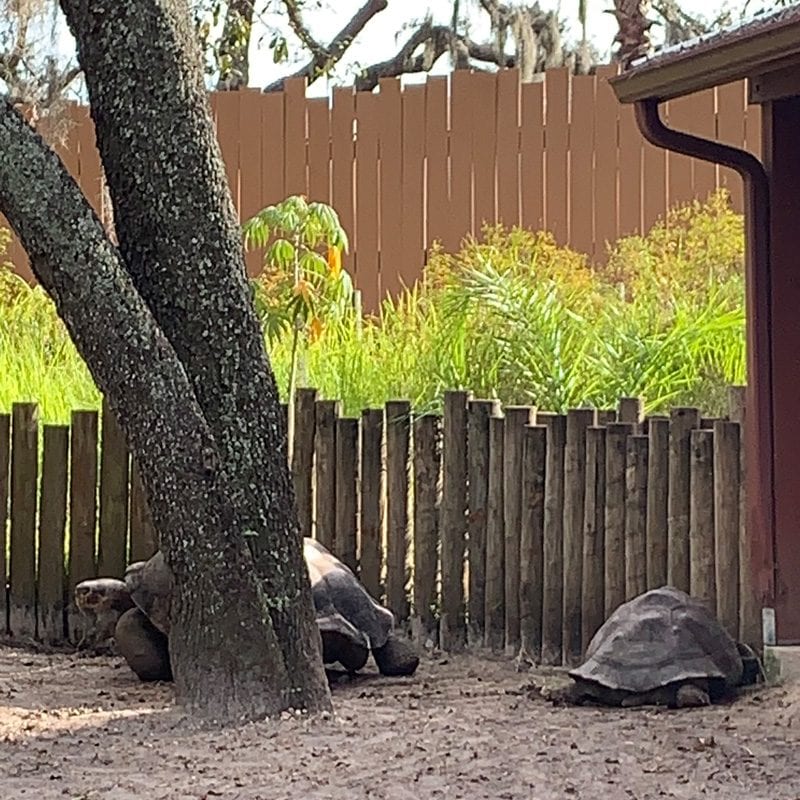 The galapagos turtles are huge. It's really amazing to see them walking around.
Florida Animals at Lowry Park Zoo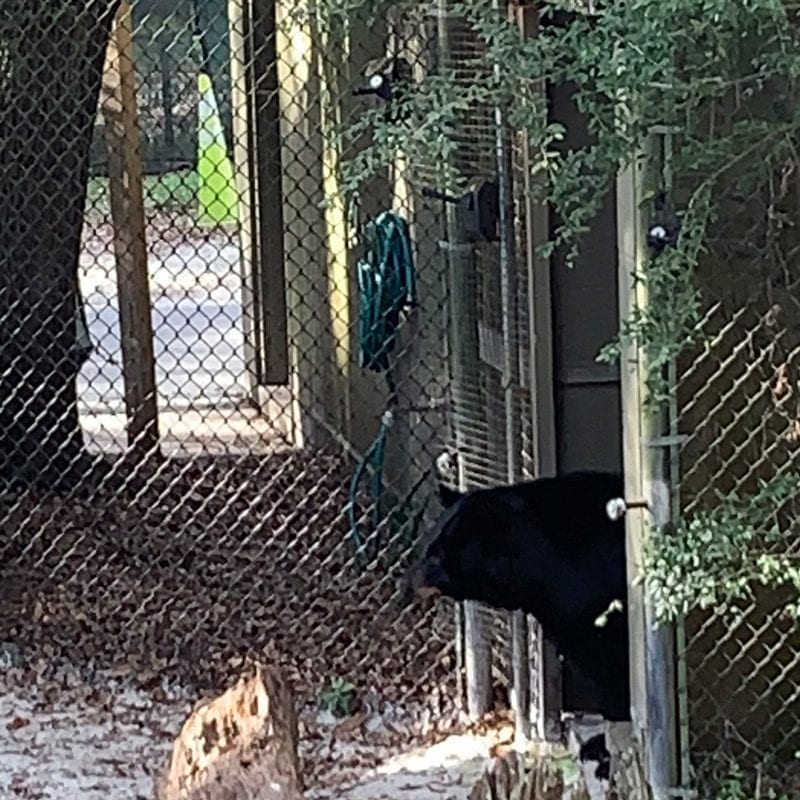 Yes, apparently you can find bears in northern Florida. Yikes!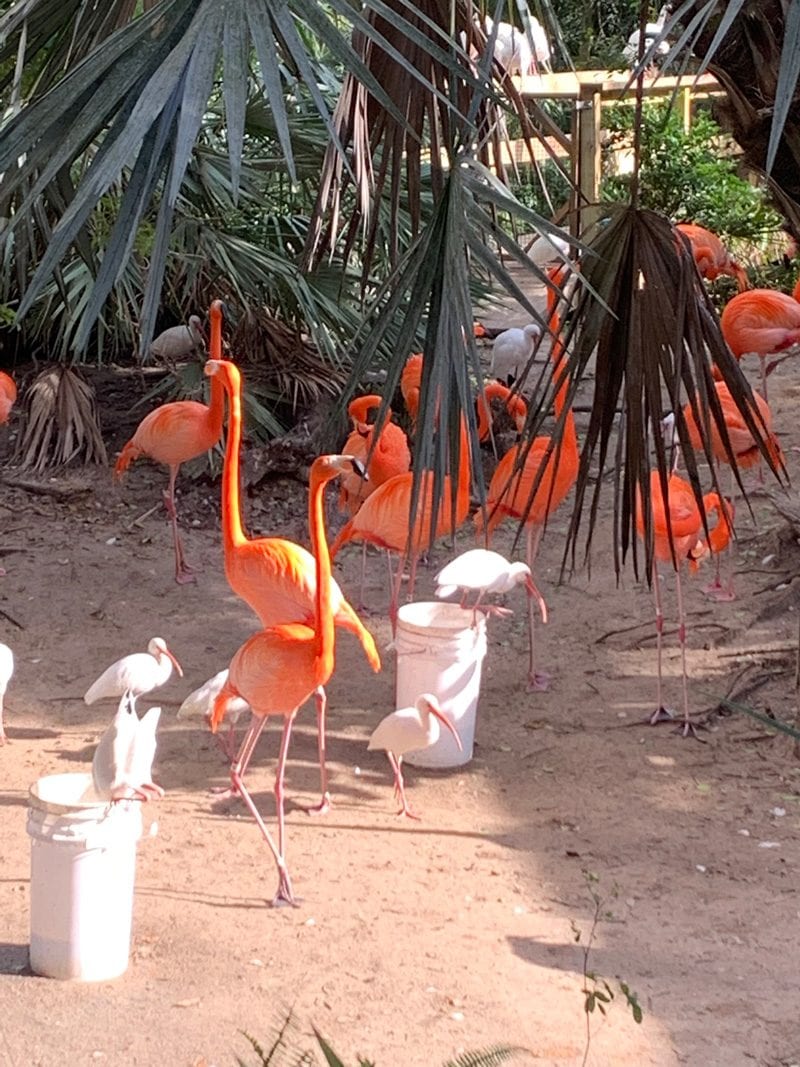 Flamingos being fed.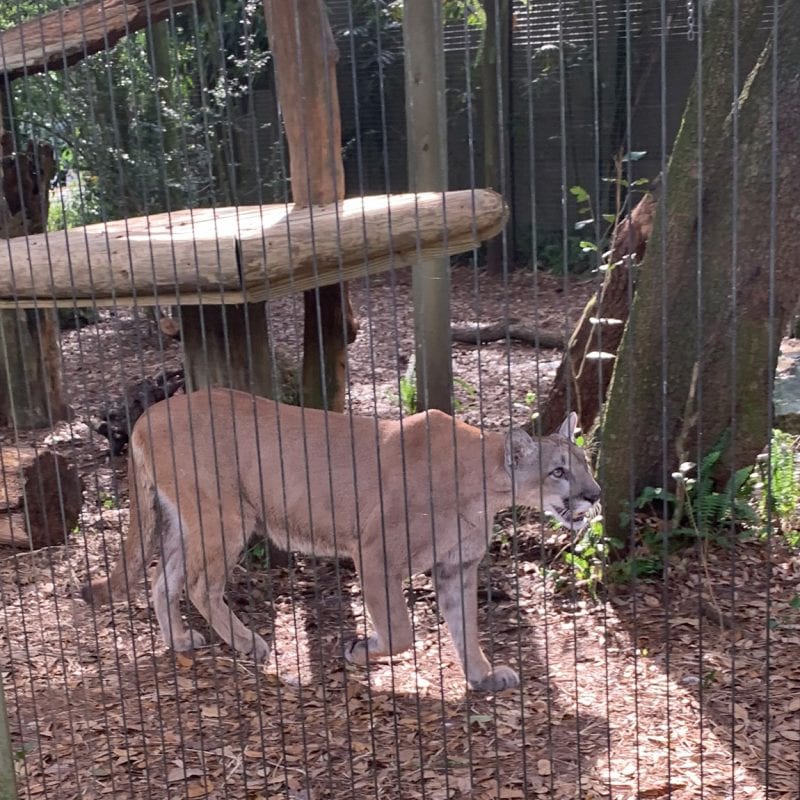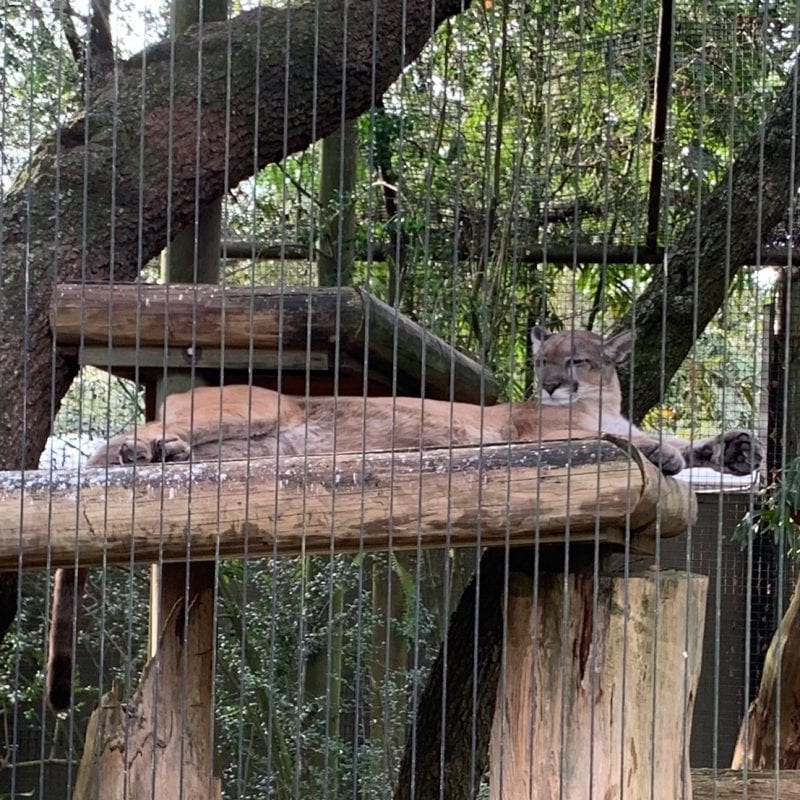 The Florida panther is very endangered. It's a member of the cougar family.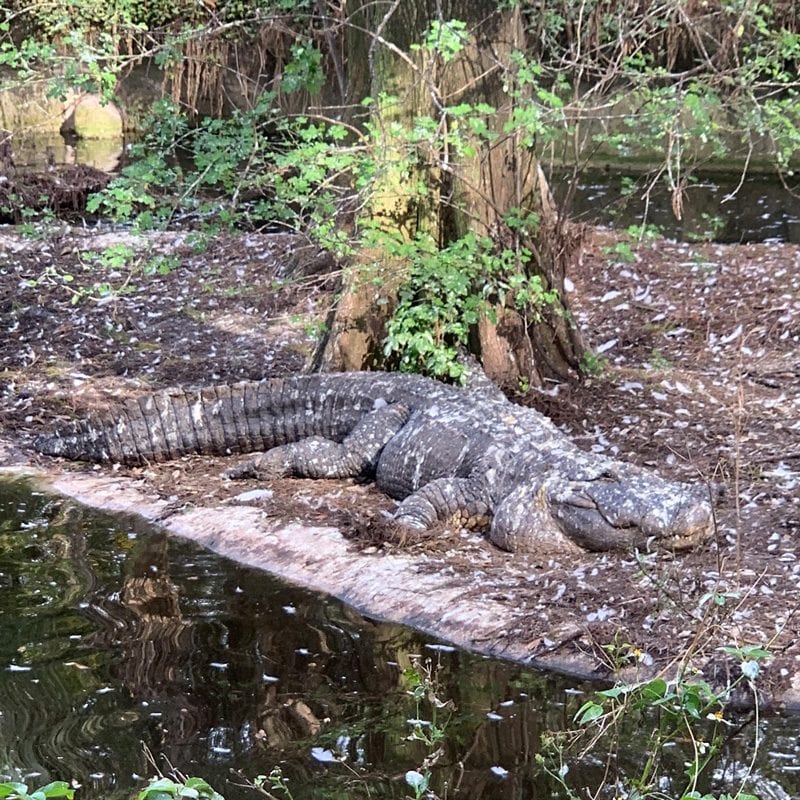 And of course, we've got alligators here in Florida.
More Animals at the Zoo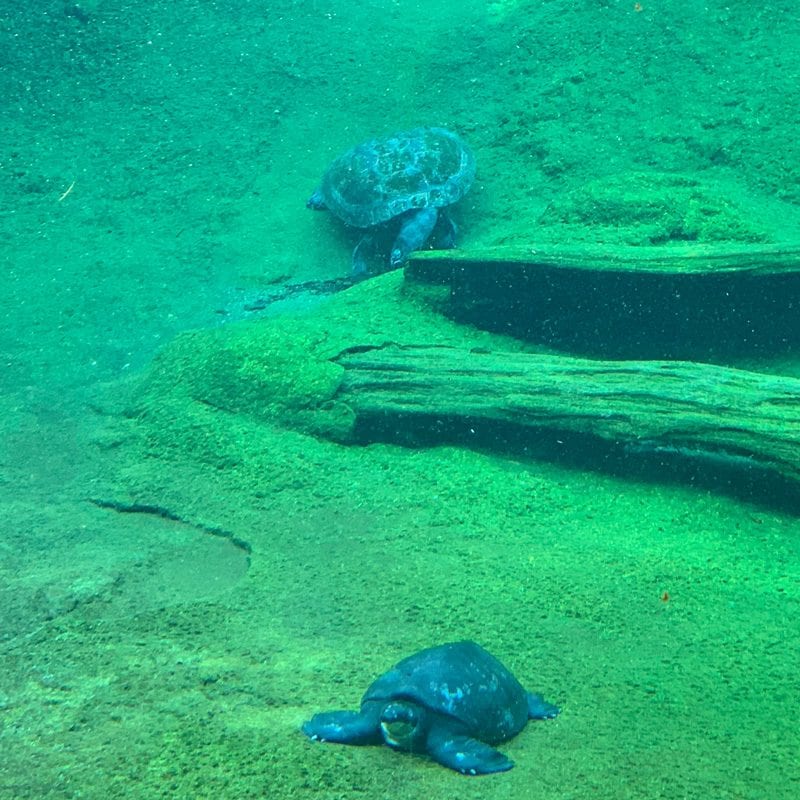 These turtles were really cute.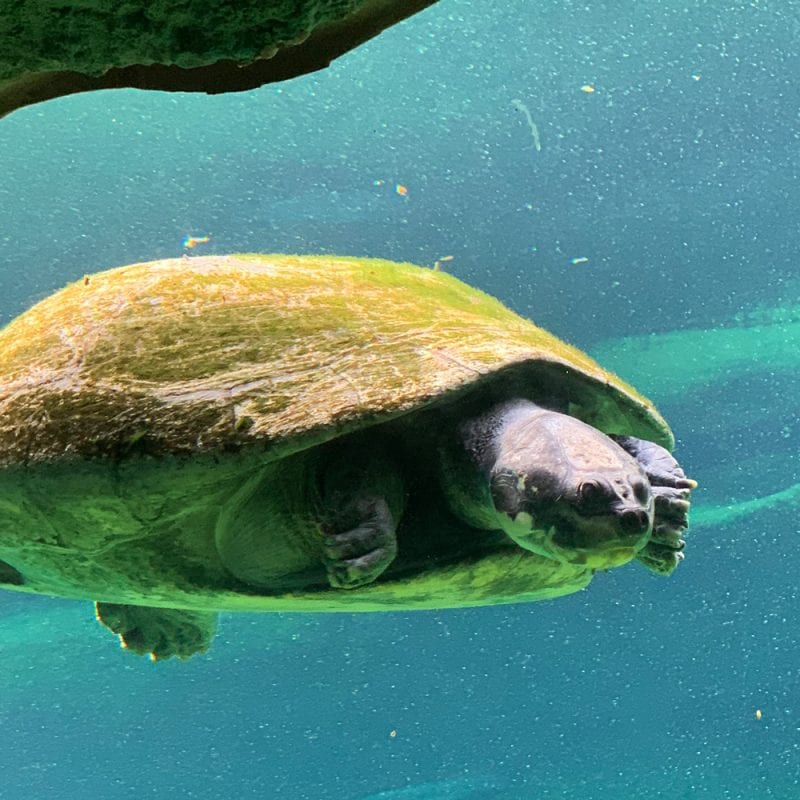 This turtle swam right up to the glass to see us.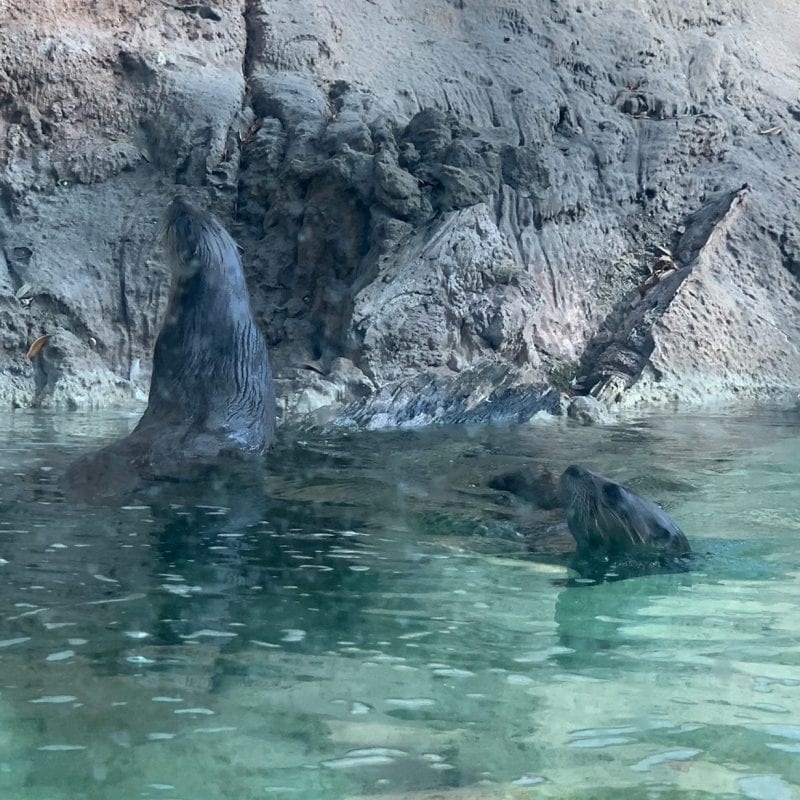 I loved these otters! They were really friendly and kept coming towards any people who came near them.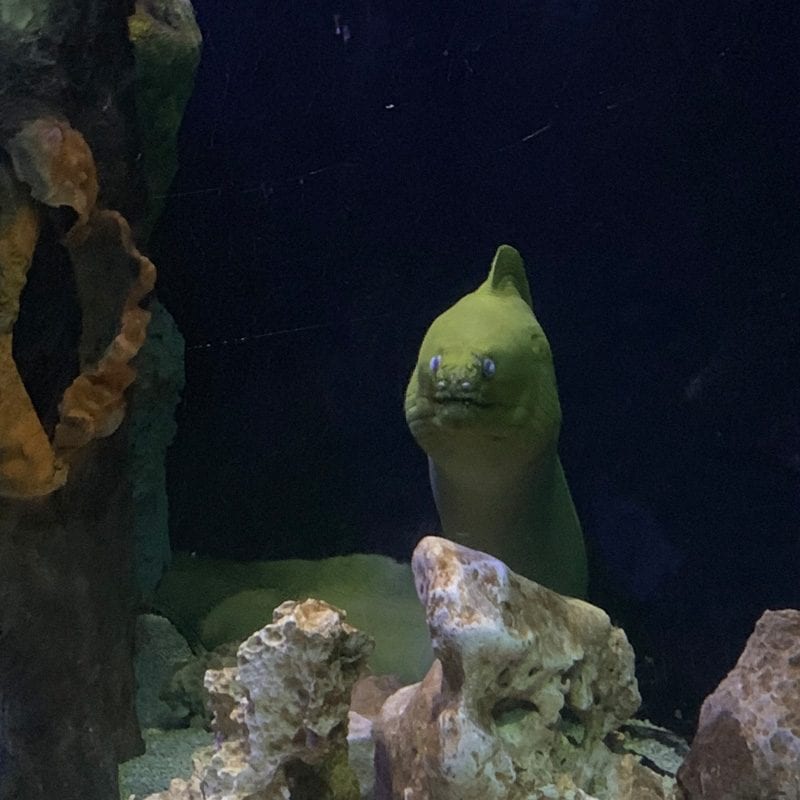 This Moray Eel seemed so cheerful and curious.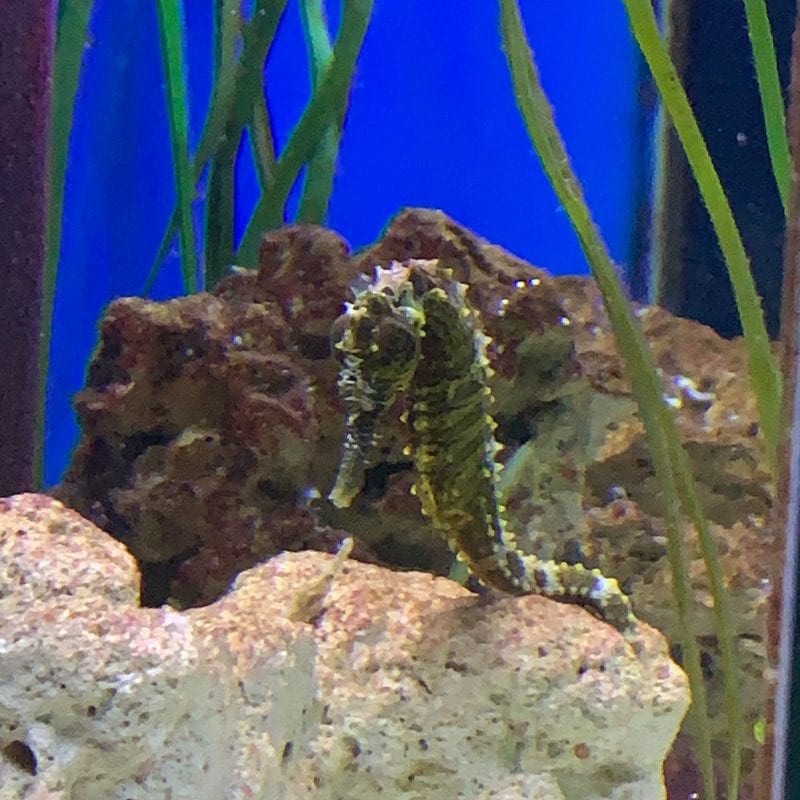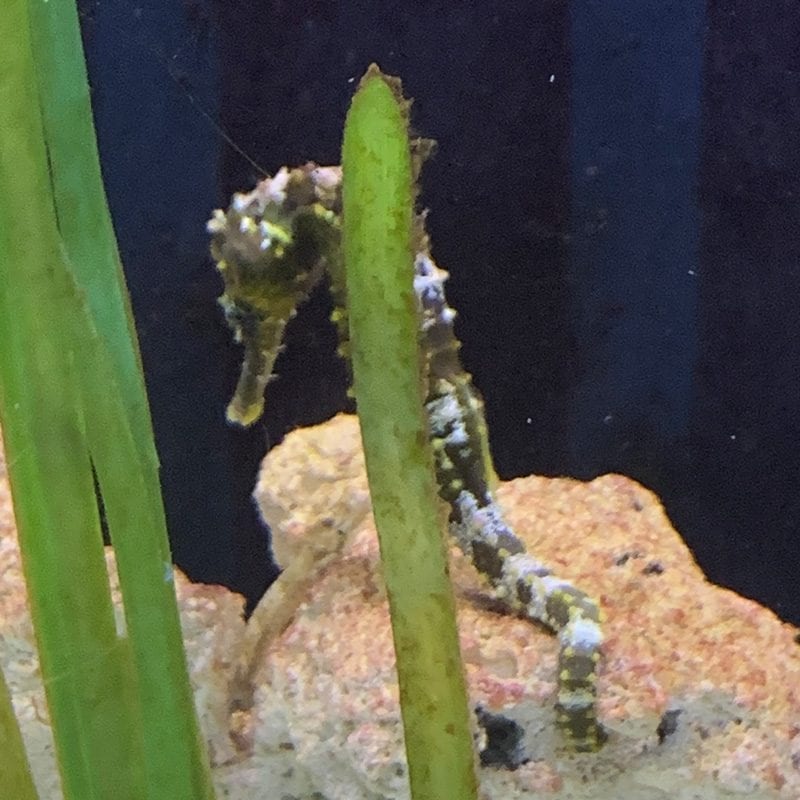 I love the tiny little seahorses.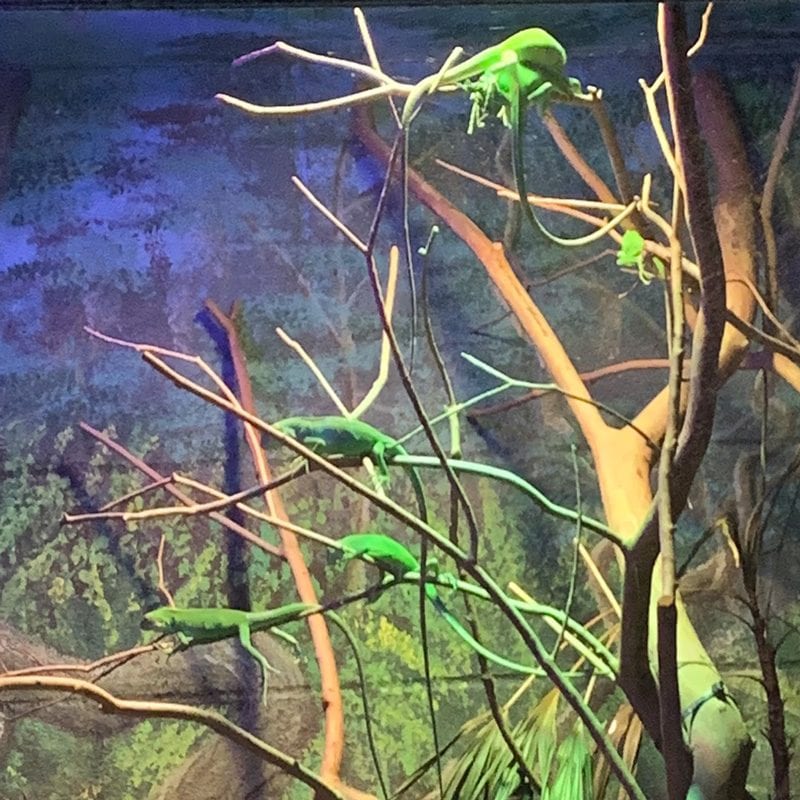 These guys were all hanging out relaxing except for the two up top who decided that it was time to mate. LOL.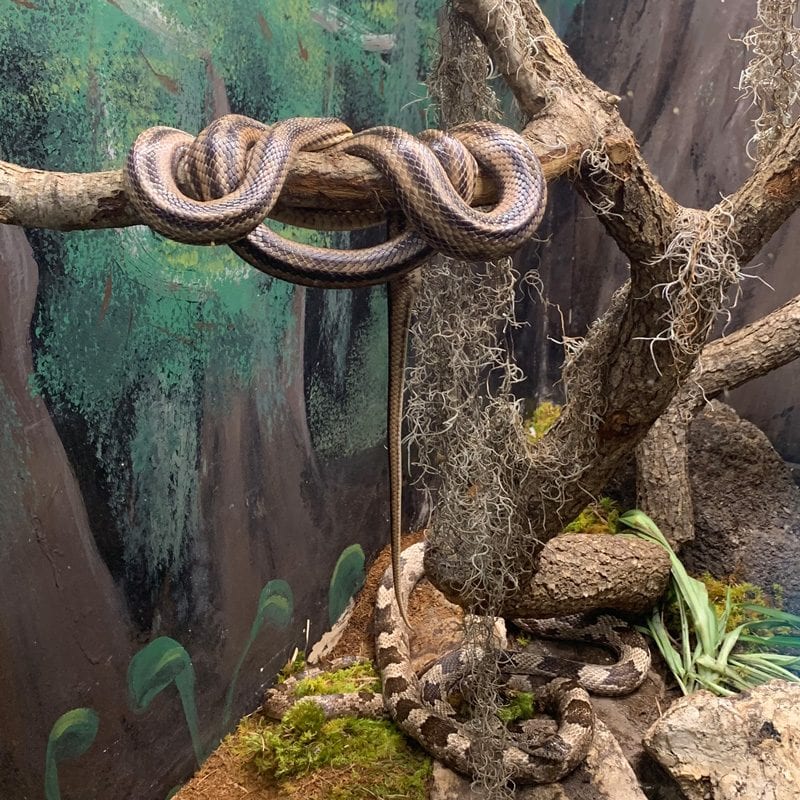 They had 3 different types of rat snakes hanging out in this cage together. The snakes were all docile.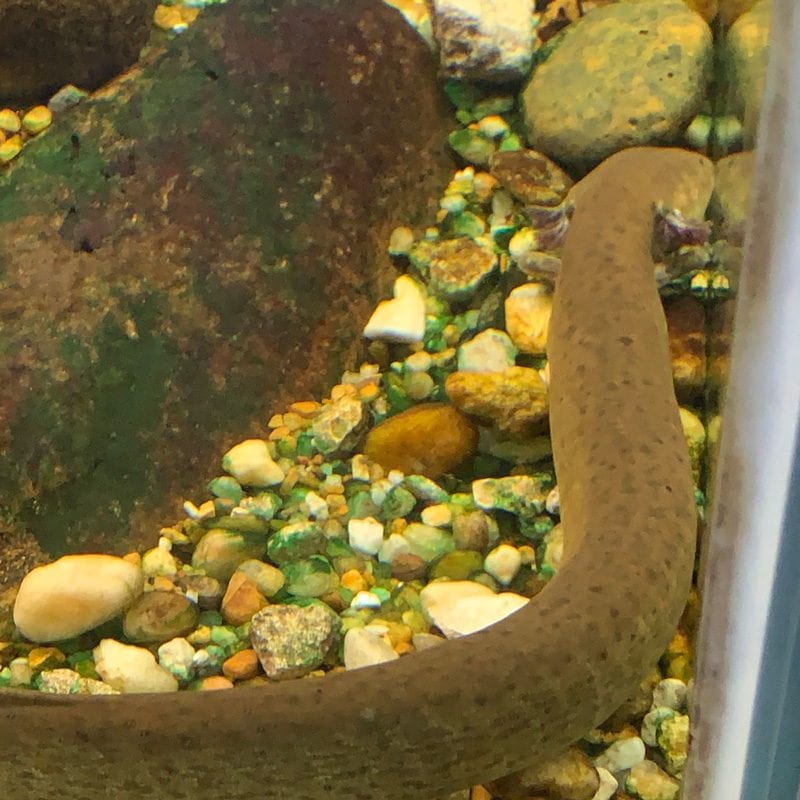 This is a Greater Siren! It's an amphibian that also kind of looks like an eel.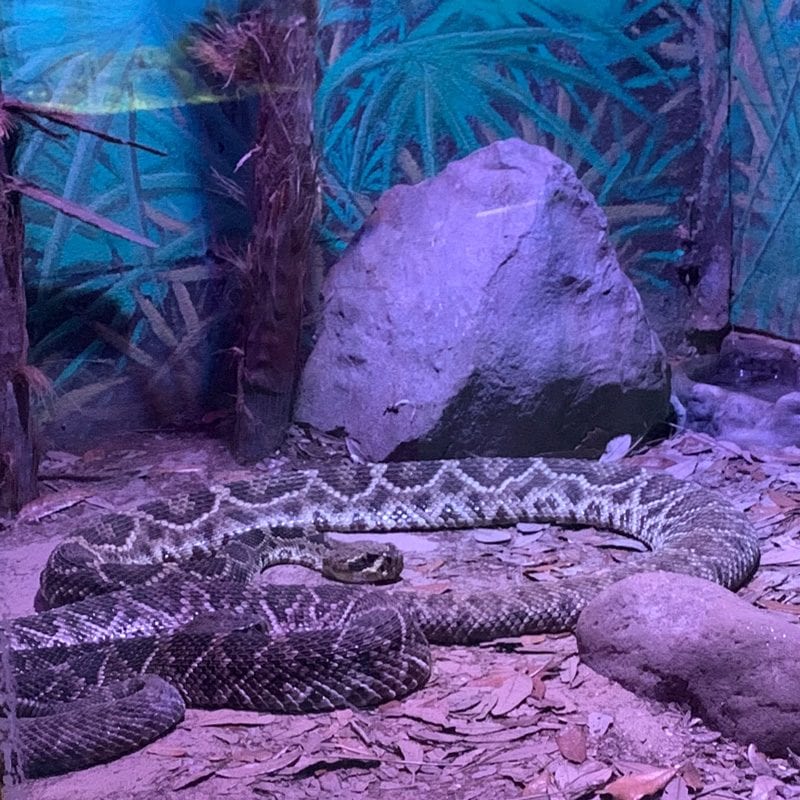 The rattlesnake had me sweating.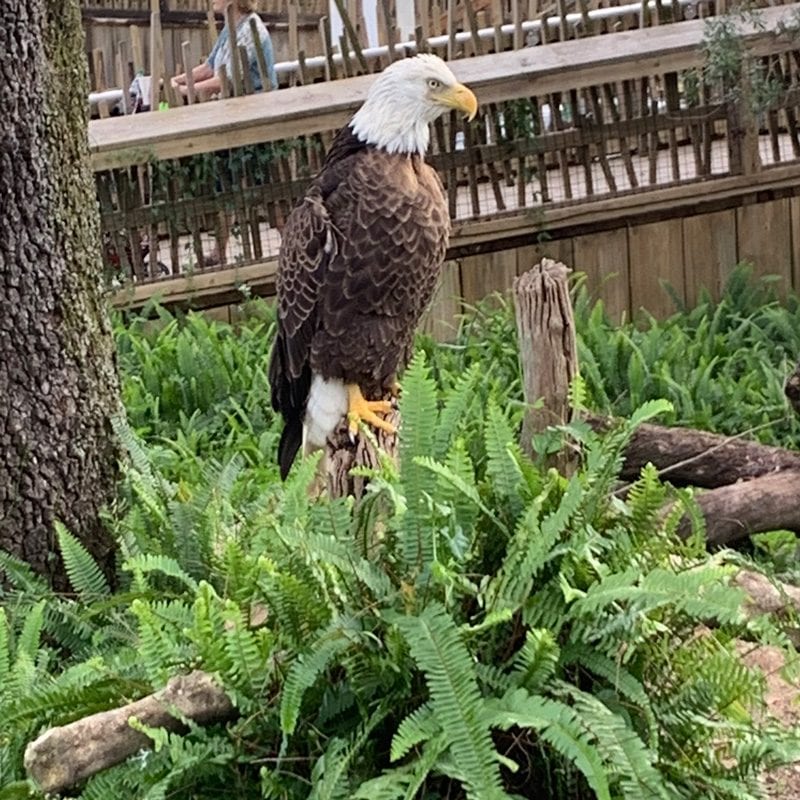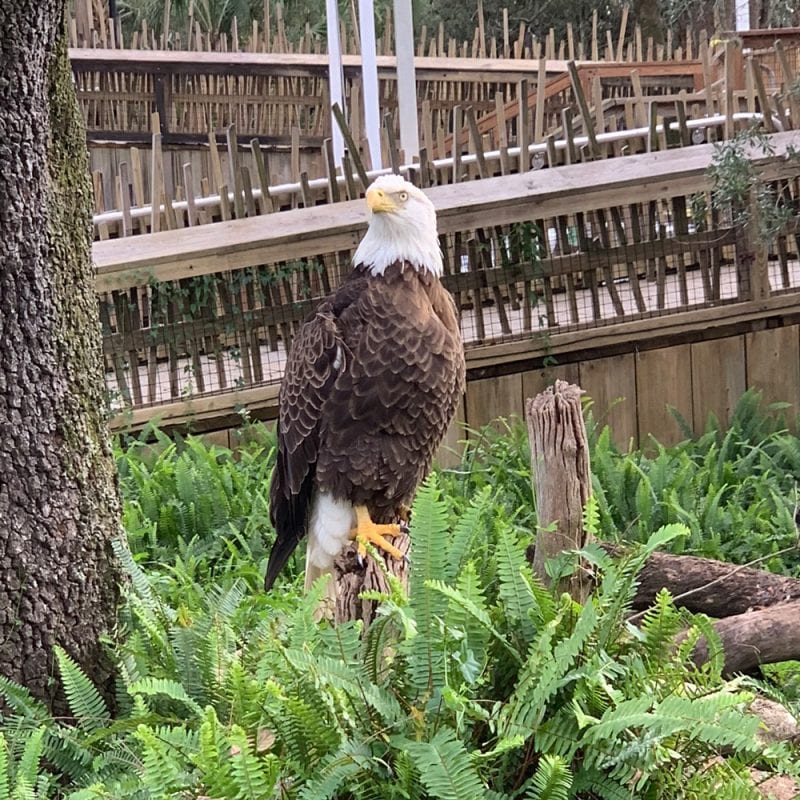 The bald eagle is the bird of the USA. I believe this one is unable to fly due to being injured.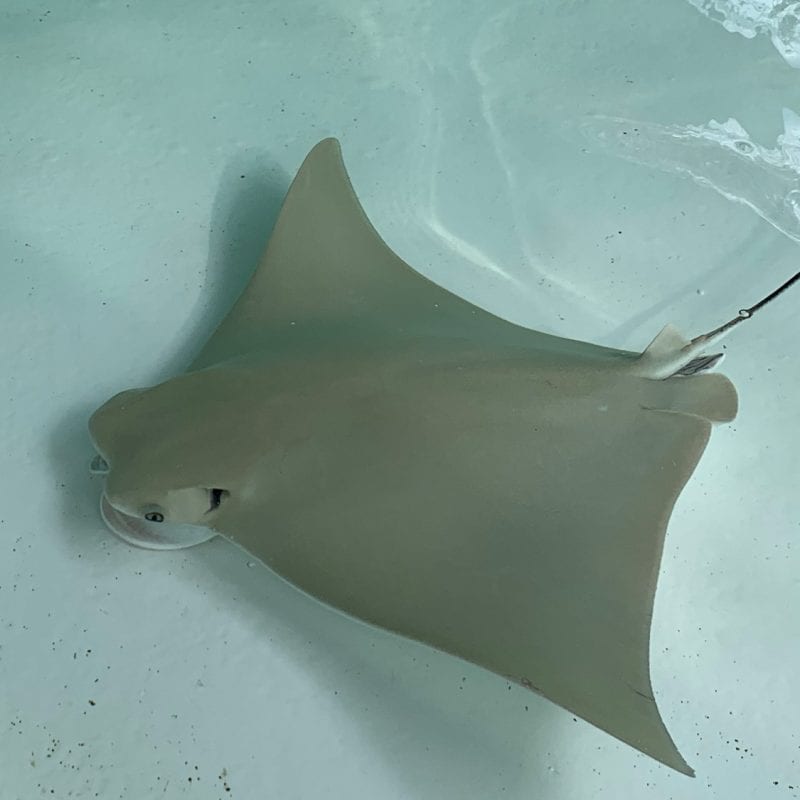 These is a sting ray petting pool area that kids will love. This guy made me smile because it looks like he's grinning.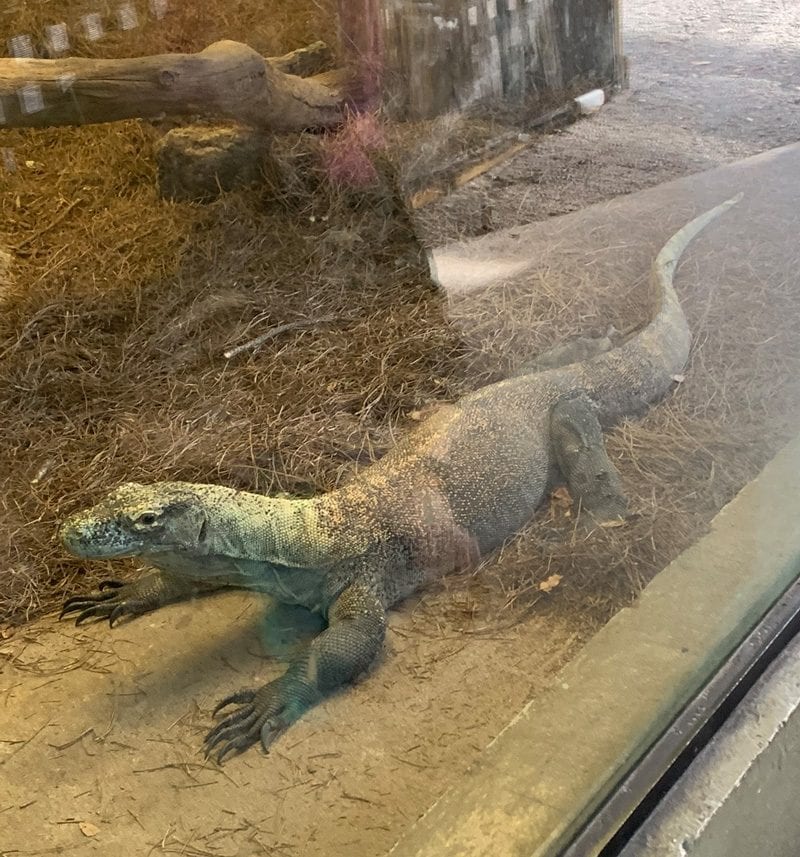 Komodo dragons are pretty bad ass!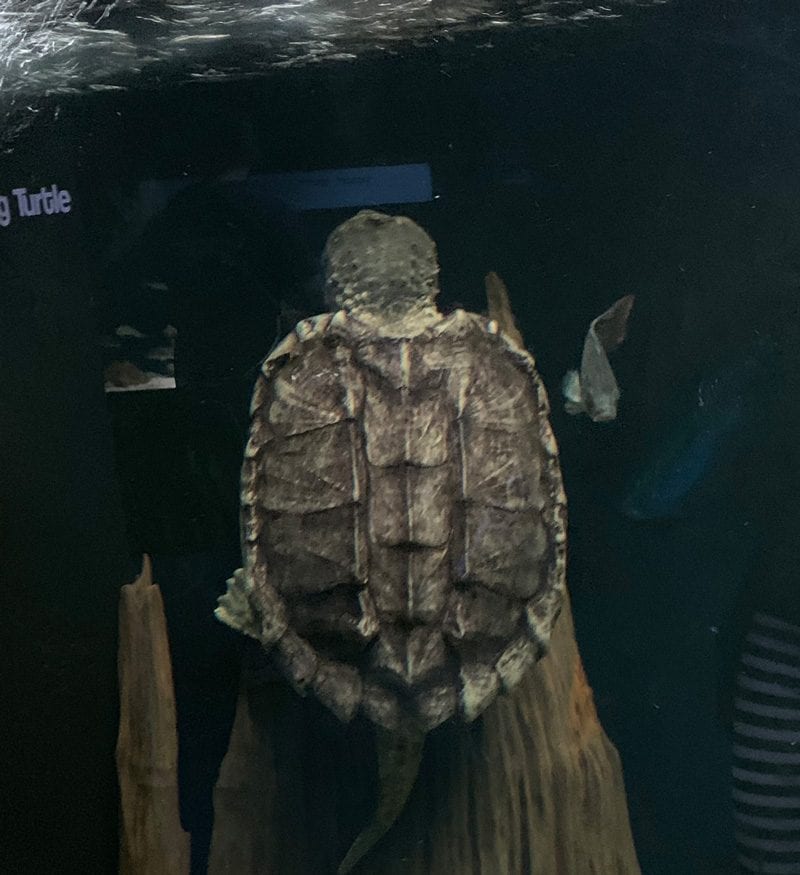 I believe this is an alligator snapping turtle.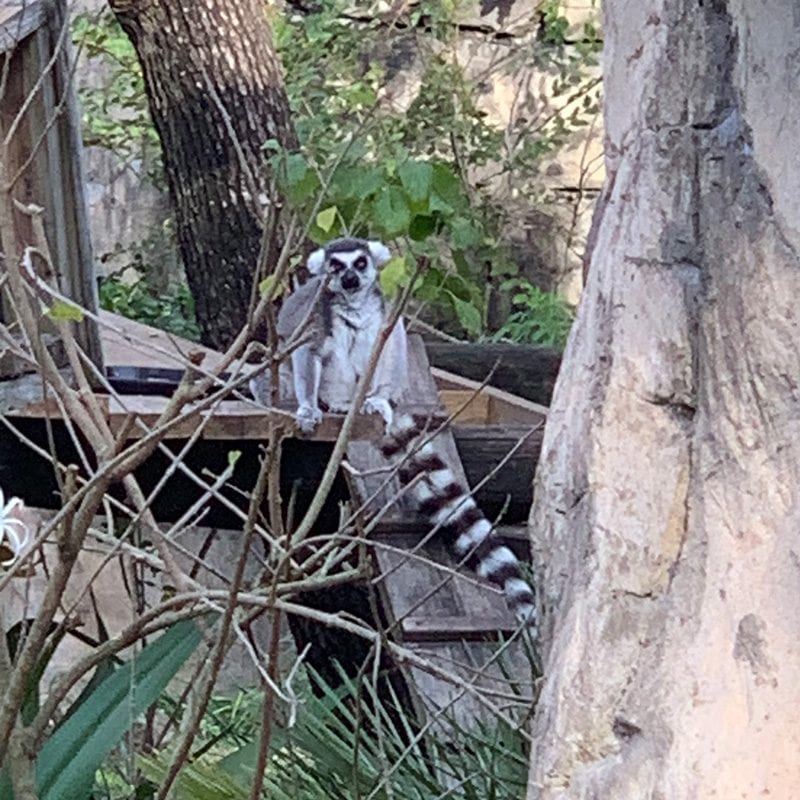 The Ring-tailed Lemurs are pretty cute.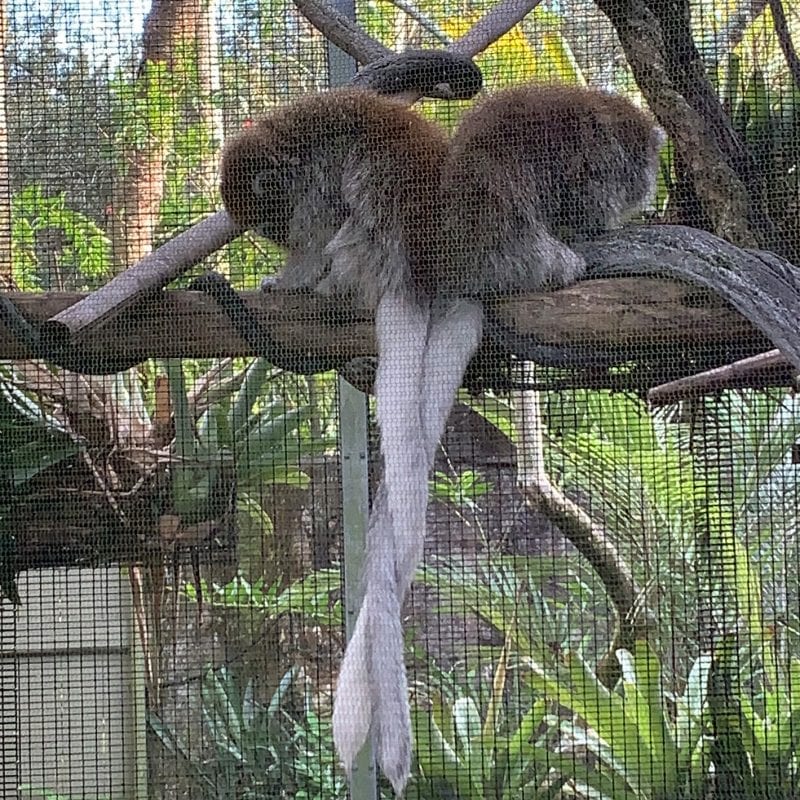 I don't remember what these small primates are called but I thought it was adorable that they'd twisted their tails around each other.

This asian tiger said it was nap time.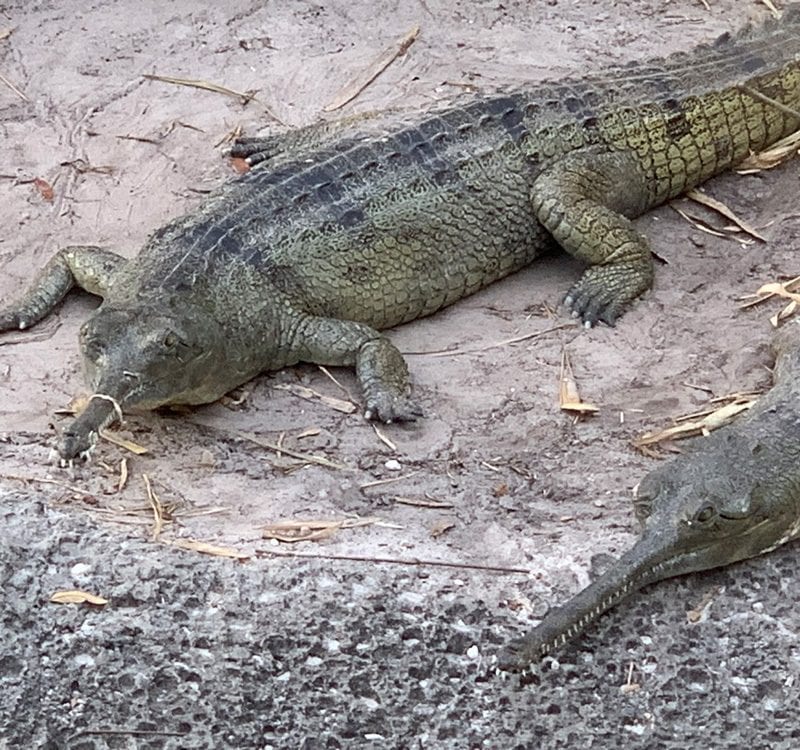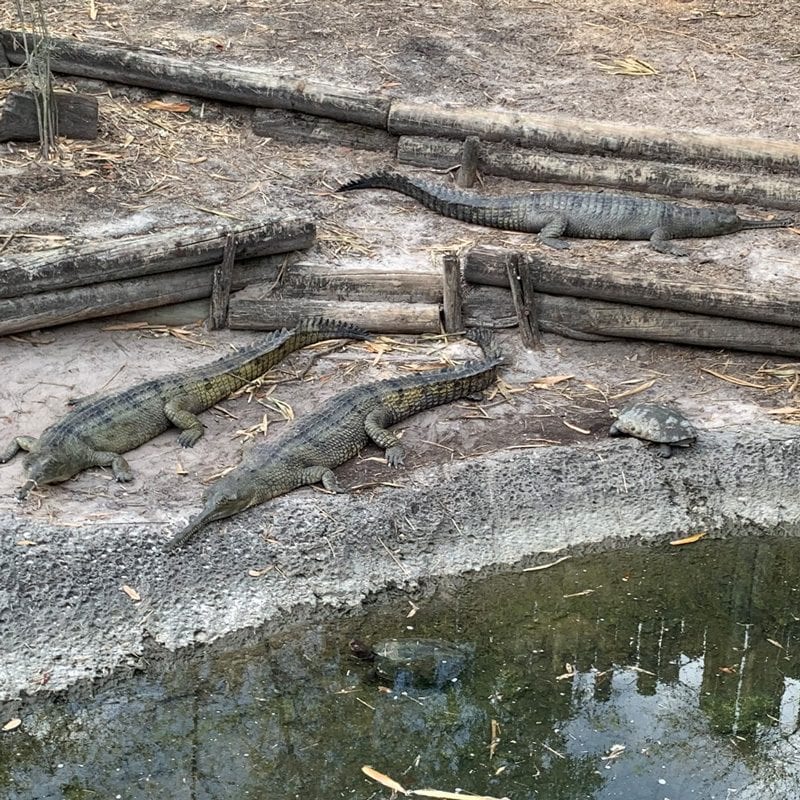 These are indian gharial crocodiles. They eat fish and are critically endangered. There are also giant asian pond turtles hanging out with the gharial.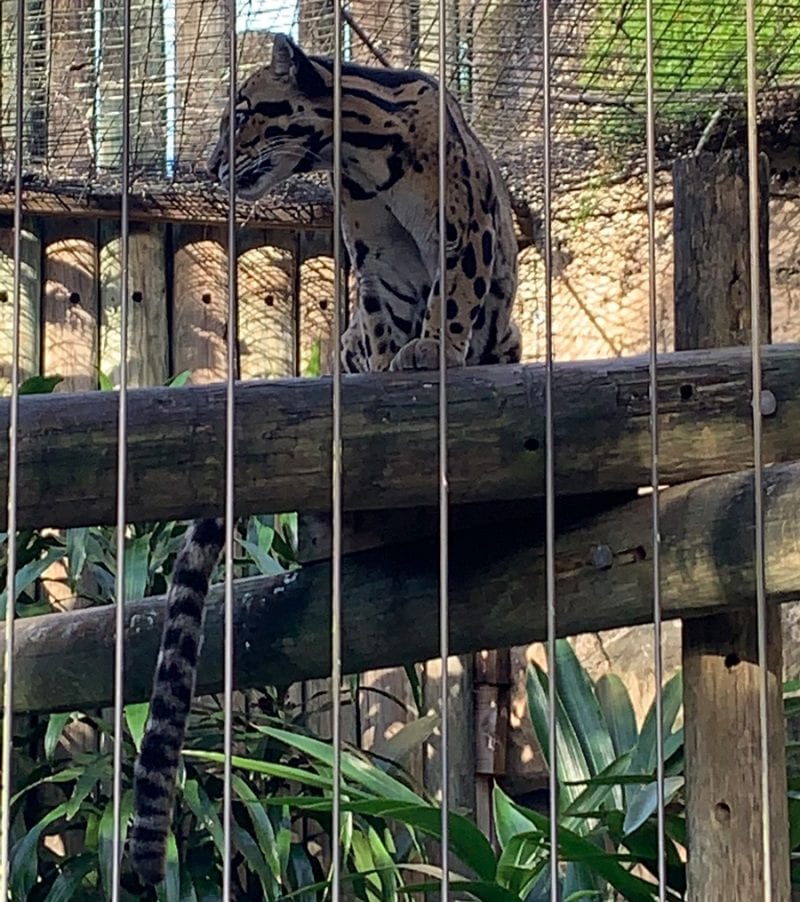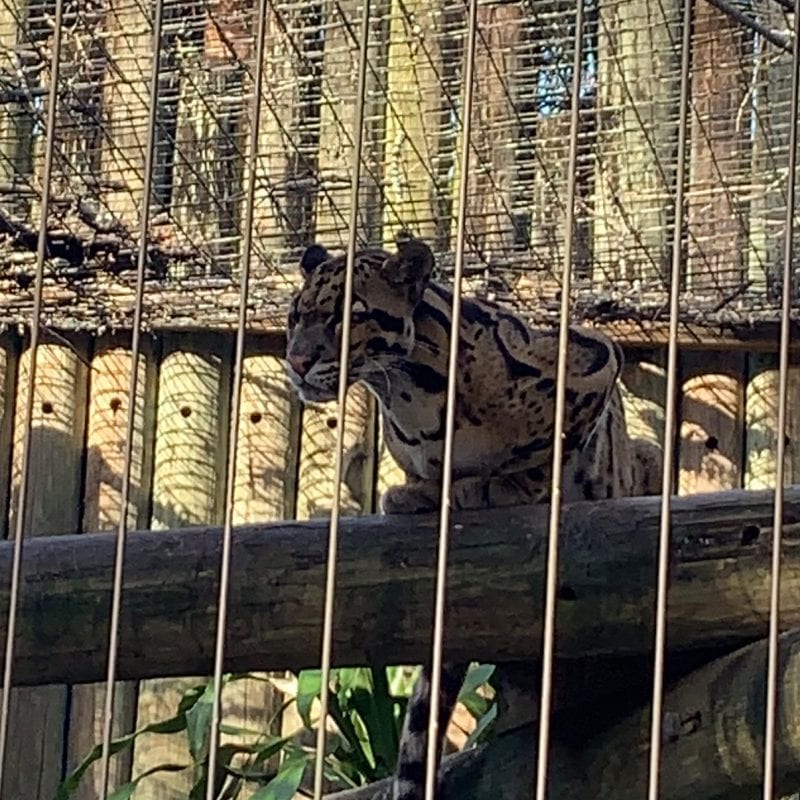 I love the clouded leopard's coat. It has beautiful spots and shading.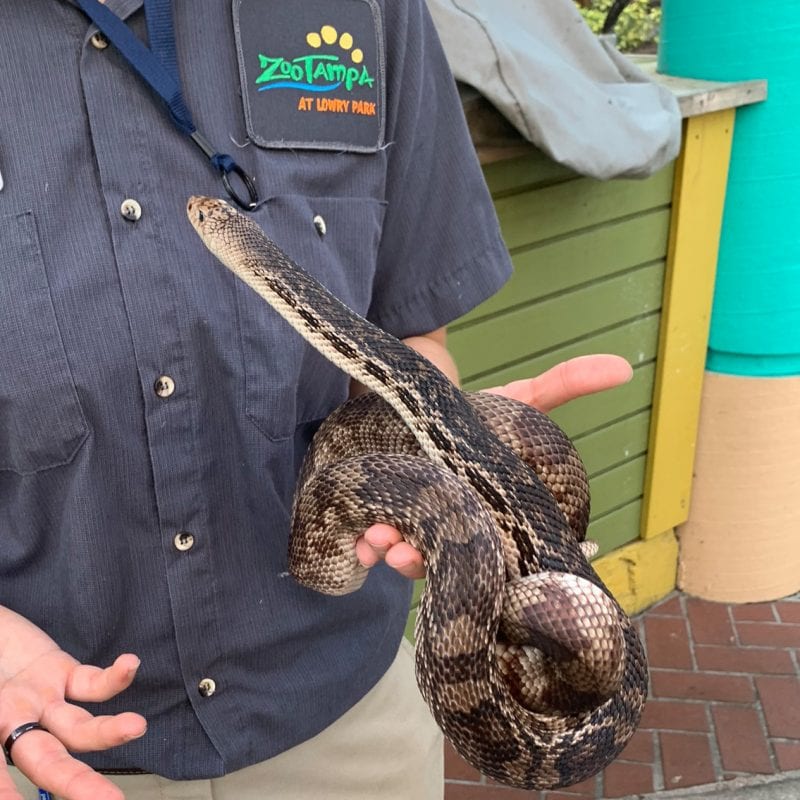 This pine snake was really friendly! Amber, one of the ZooTampa at Lowry Park staff members, was walking around to let people see and pet the snake.
Bats at Lowry Park Zoo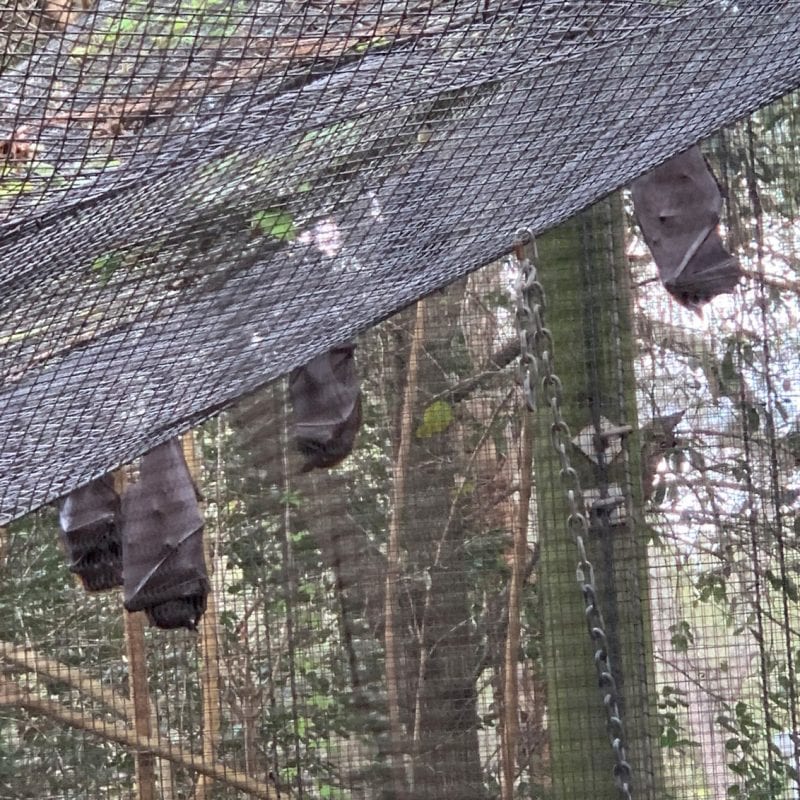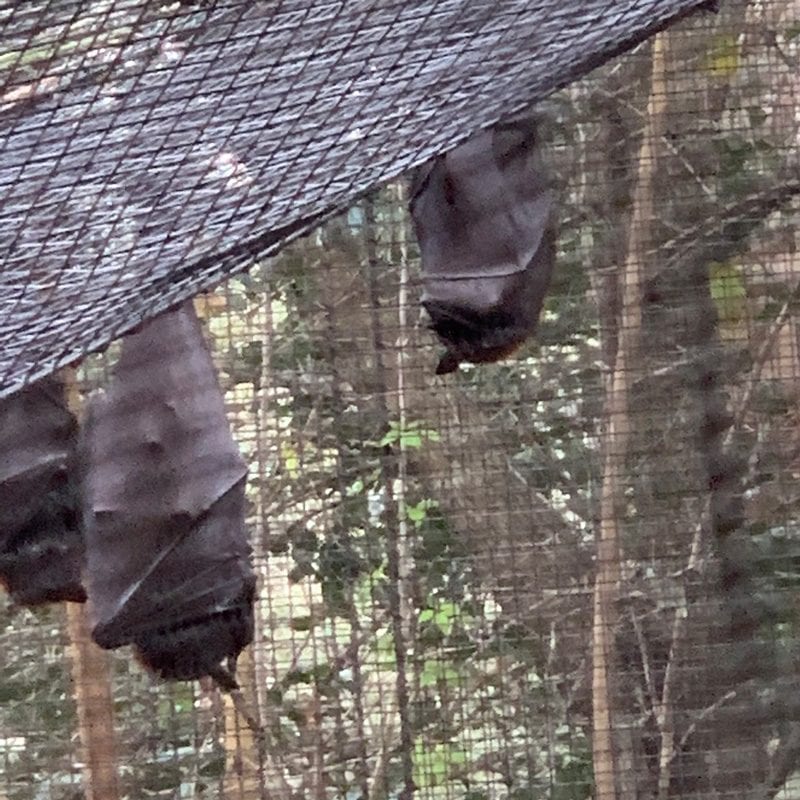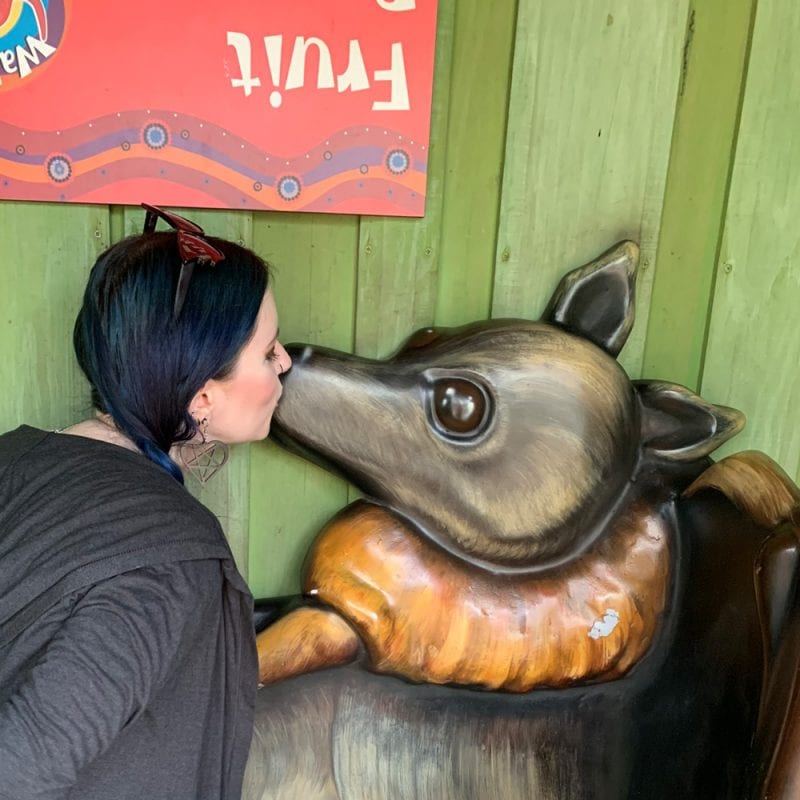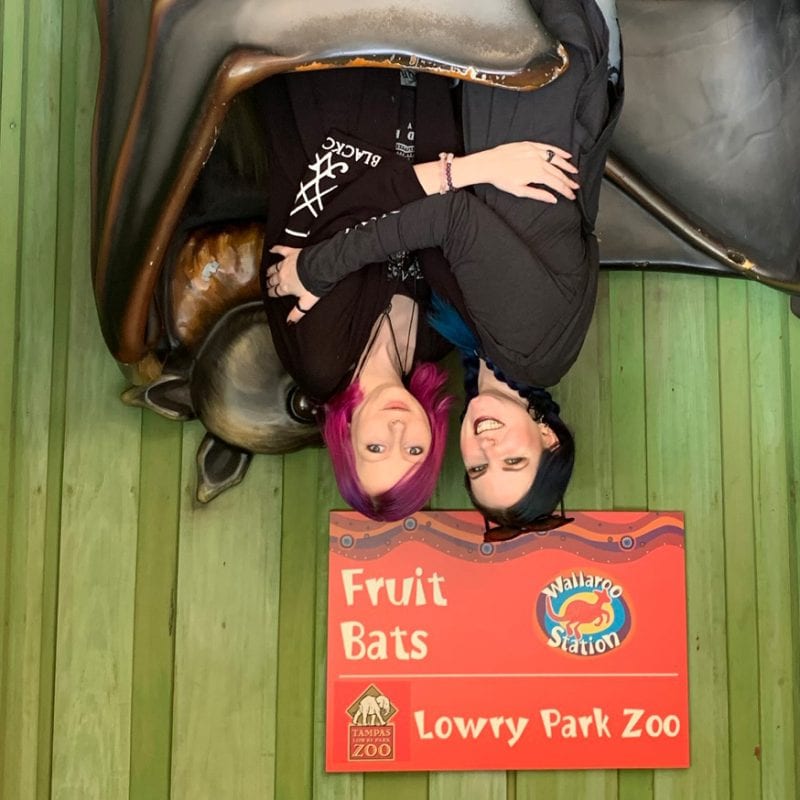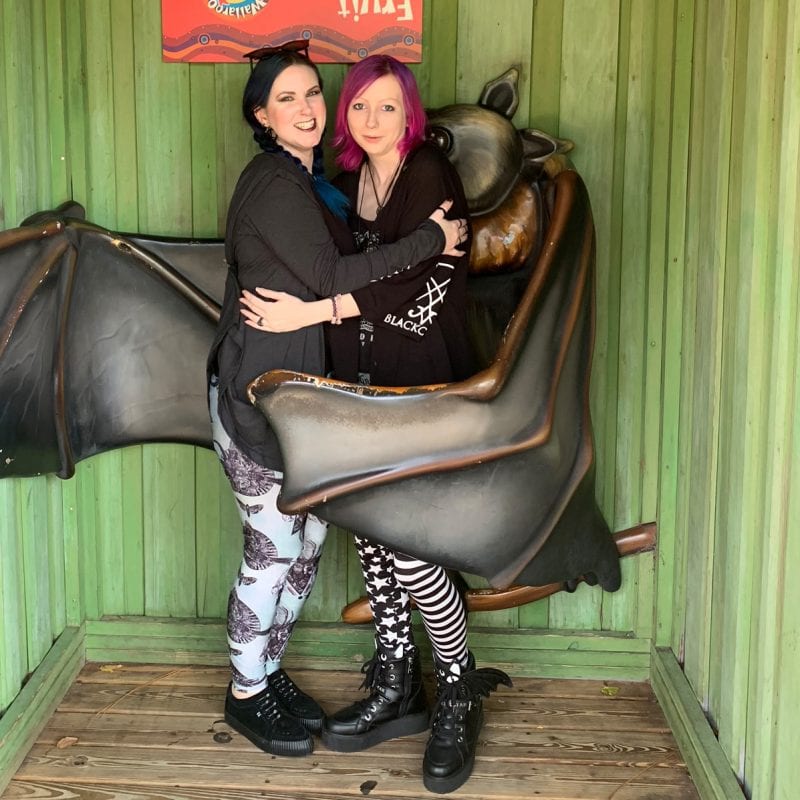 I love bats! They're one of my favorite animals because of how bats are important, misunderstood, and helpful they are. Some plants even depend on bats to pollinate their species. Primarily, lots of bat species eat mosquitoes and other pest insects.
Love what I'm wearing? See the details in my Killstar Blow Out Top fashion feature. You can see the makeup details in my Saucebox Secret Garden Makeup Look.
If you're looking for a fun, educational day filled with animals, I recommend checking out ZooTampa at Lowry Park.
Hooded Eyes Makeup Manual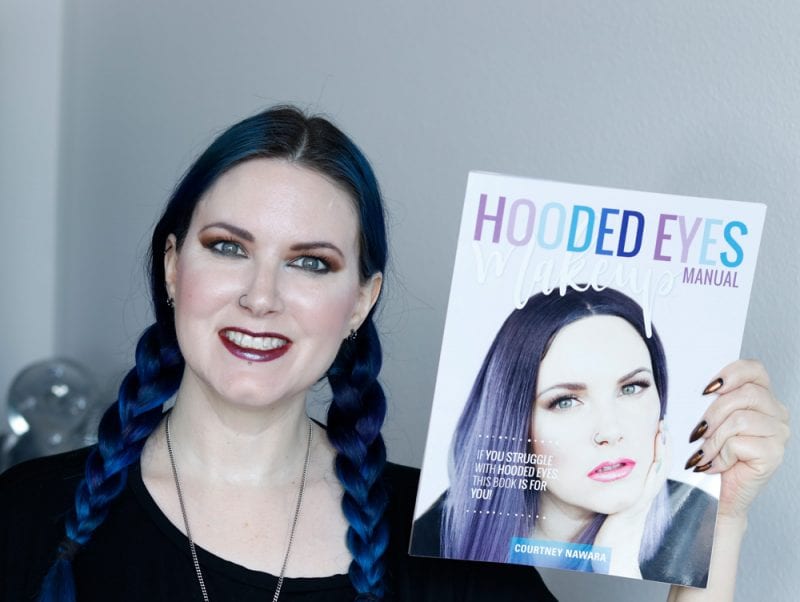 In case you're new here, I just published a book, Hooded Eyes Makeup Manual! It's a great makeup guide for beginners and enthusiasts alike. It's exclusive to Amazon and available in print and kindle format. Buy it here!