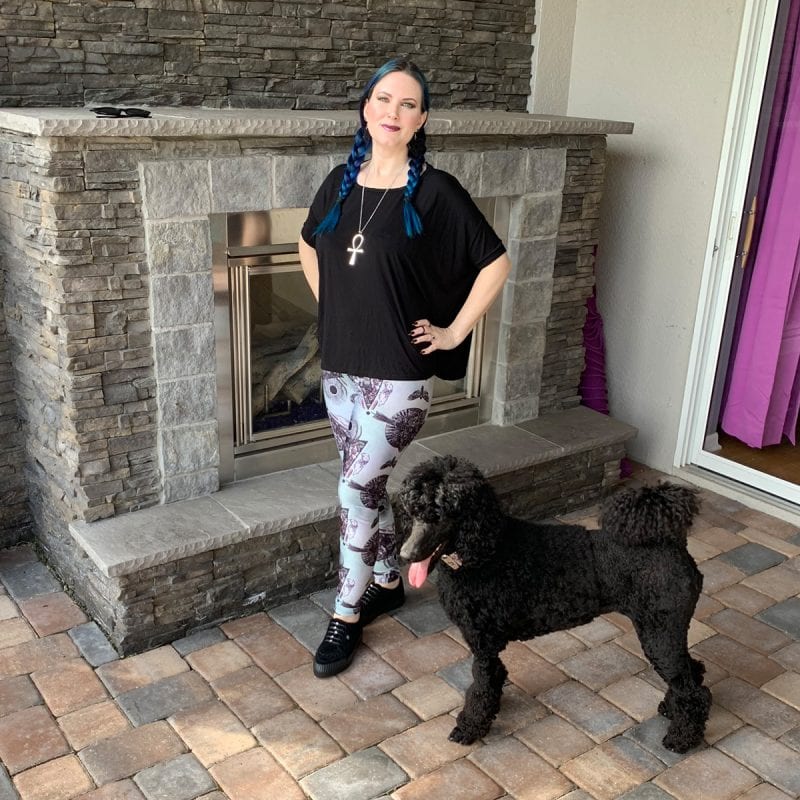 Killstar Blow Out Top
Today I'm sharing my Killstar Blow Out Top outfit with you. I love this top so much I have two of them and have debated buying 1 or 2 more because it is the perfect staple wardrobe piece if you like gothic or witchy fashion. It's a 100% cotton top made out of that super soft jersey fabric that feels amazing!
What is Goth?
Need help understanding what is goth? Start with gothic music like the Sisters of Mercy, Bauhaus, Joy Division, Collide or the Crüxshadows, as gothic fashion springs out of gothic music. Check out my gothic music playlist for more! You don't have to be white to be goth, despite what you may see in mainstream media stereotypes. You also don't have to wear gothic fashion to be goth. You may find Voltaire's book, What is Goth? helpful. And there's always Jillian's Gothic Charm School!
Killstar Blow Out Top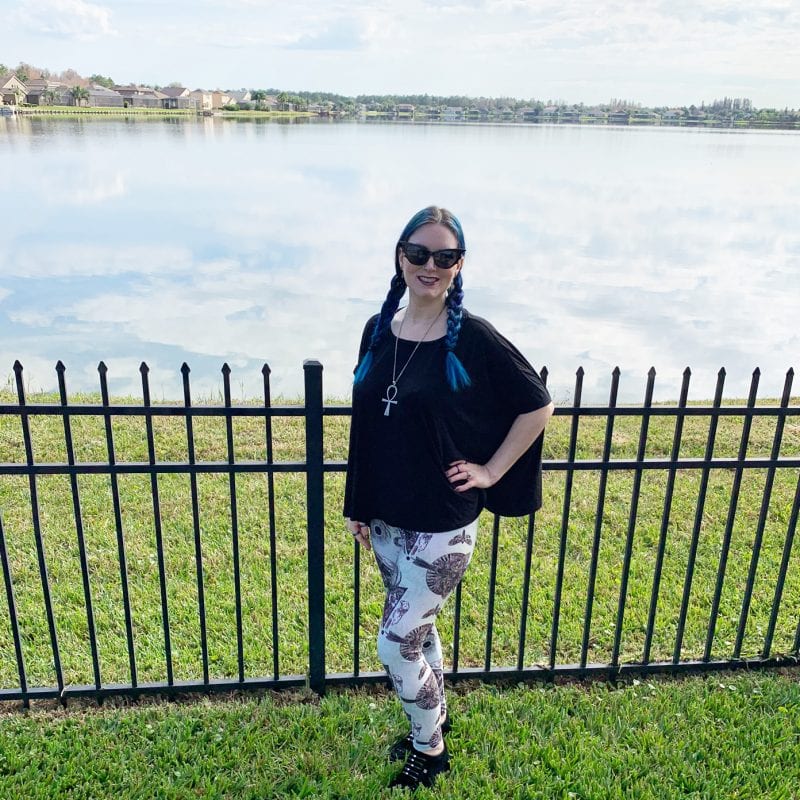 I really love the lake outside our home. Yesterday the lake was so still that the way the clouds reflected on it was gorgeous.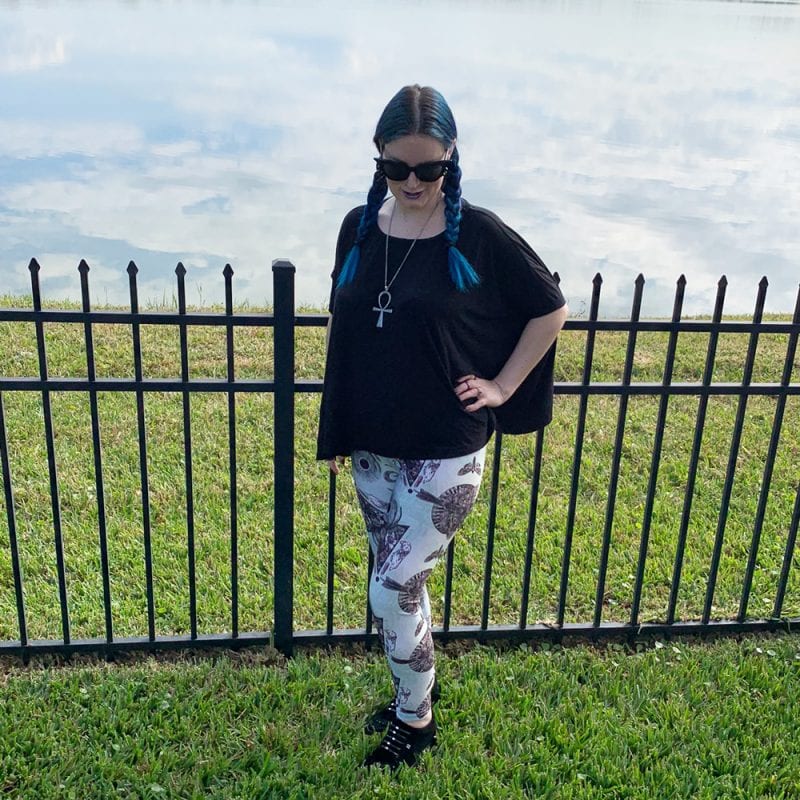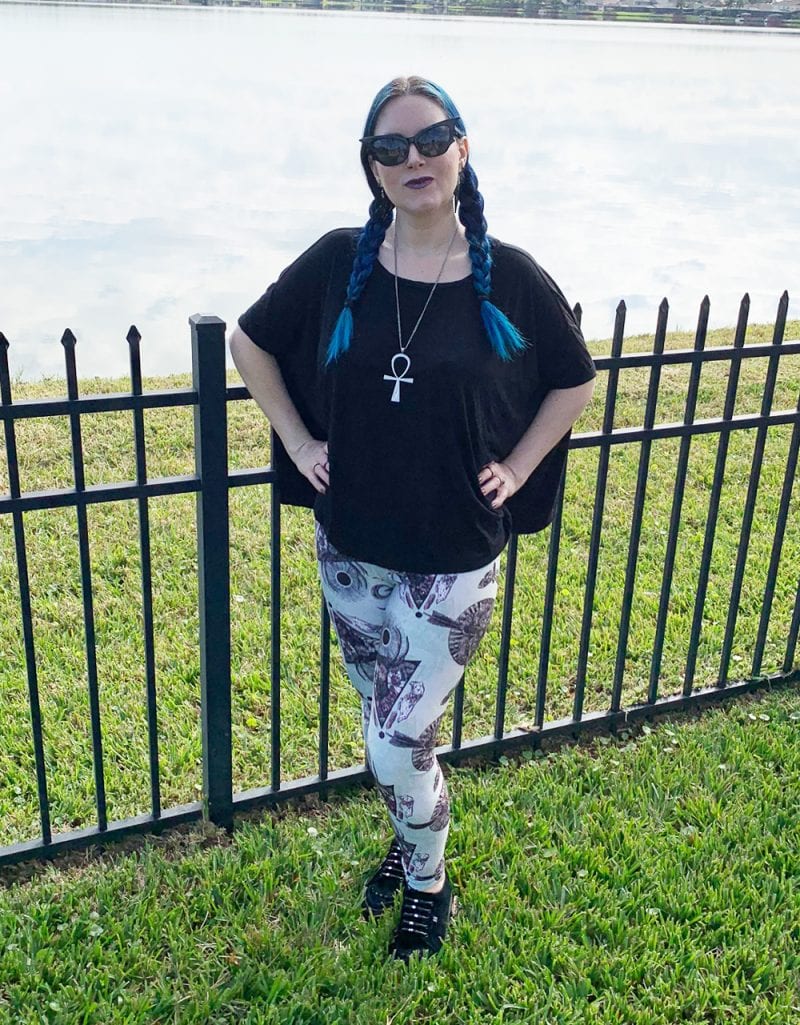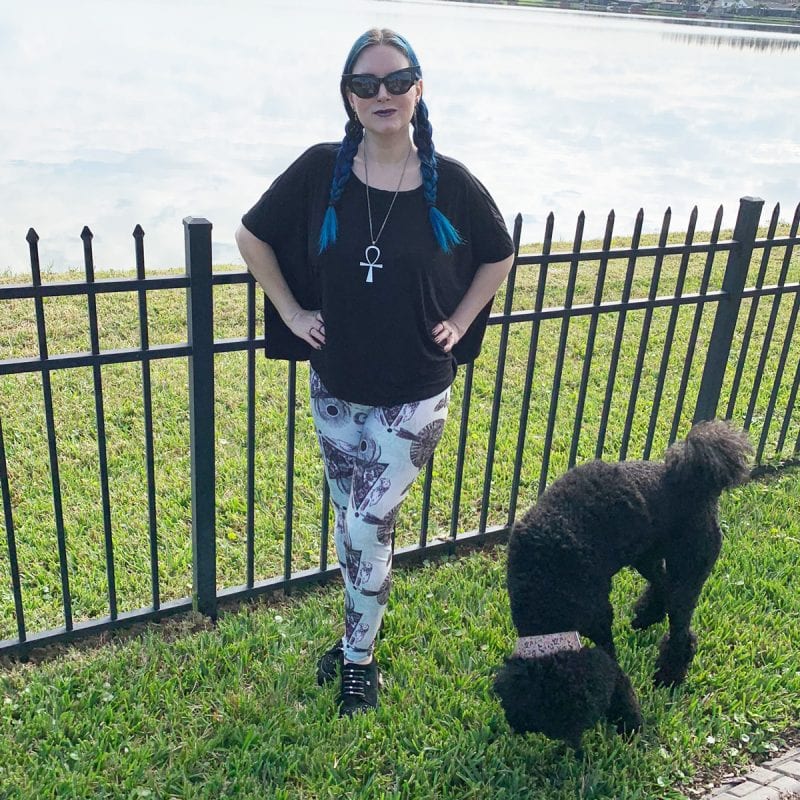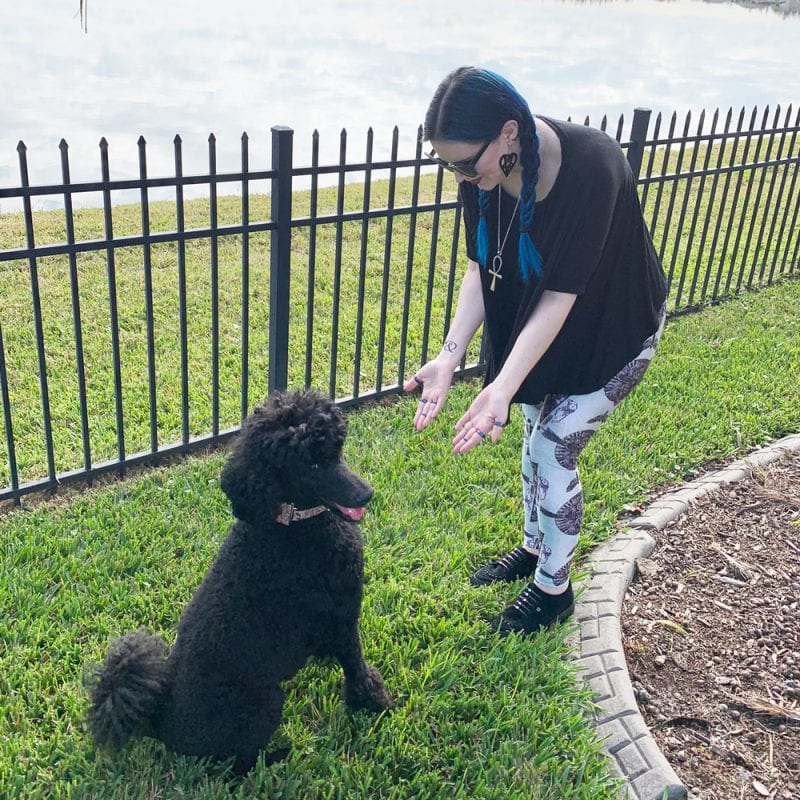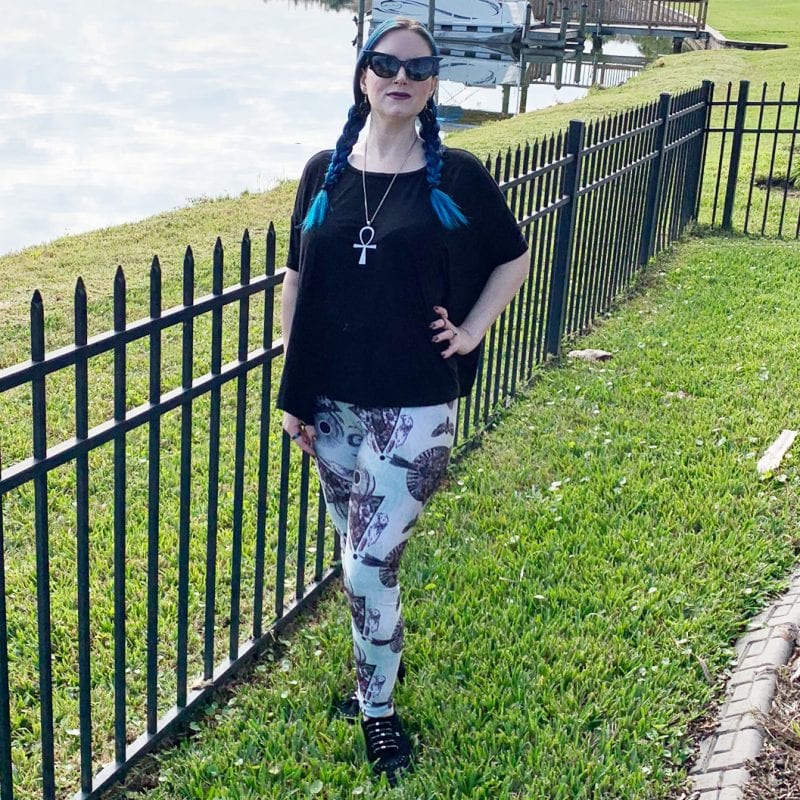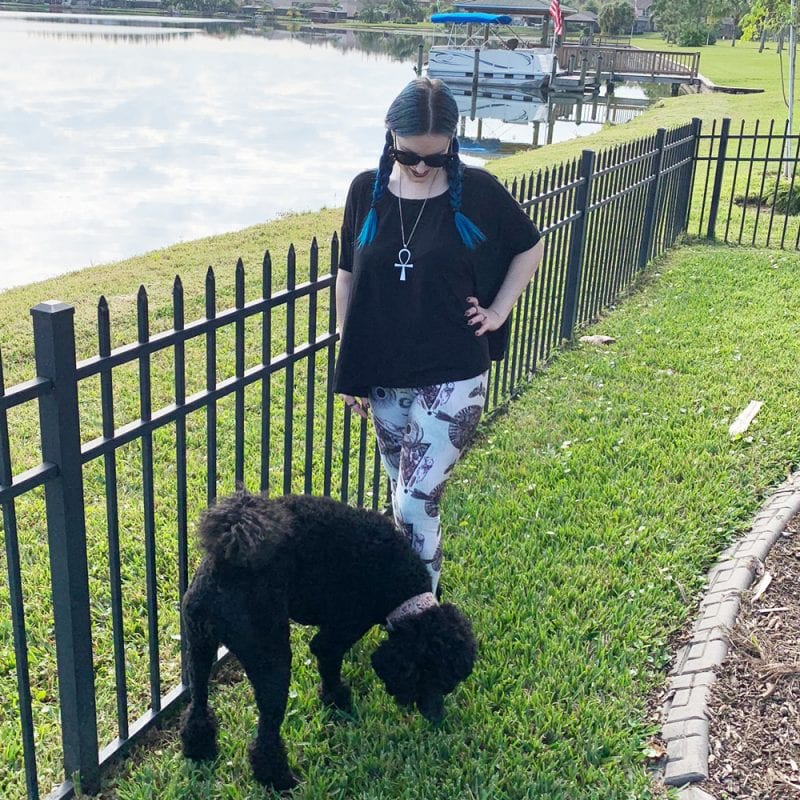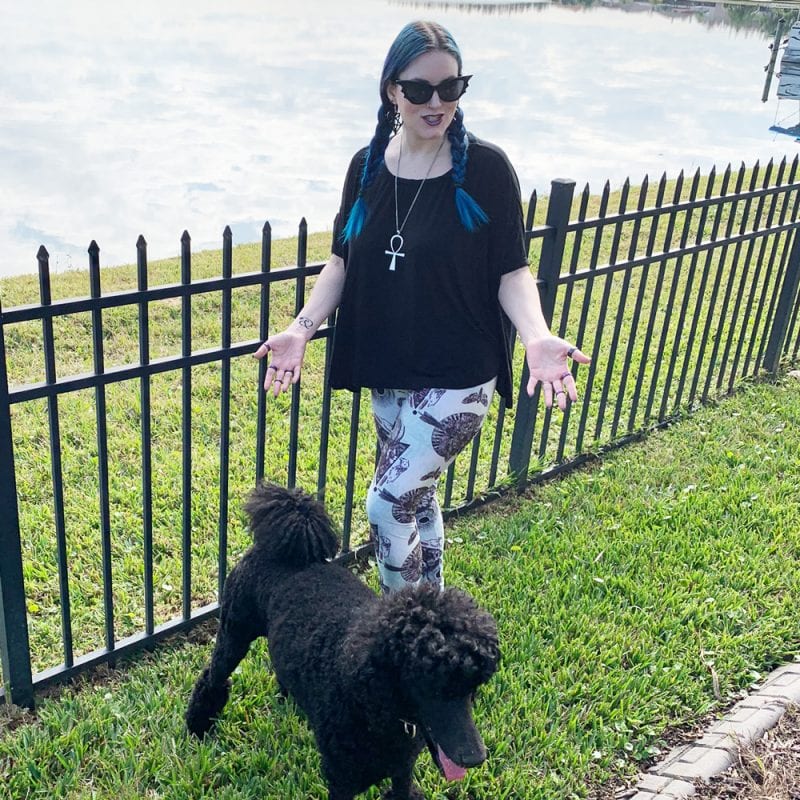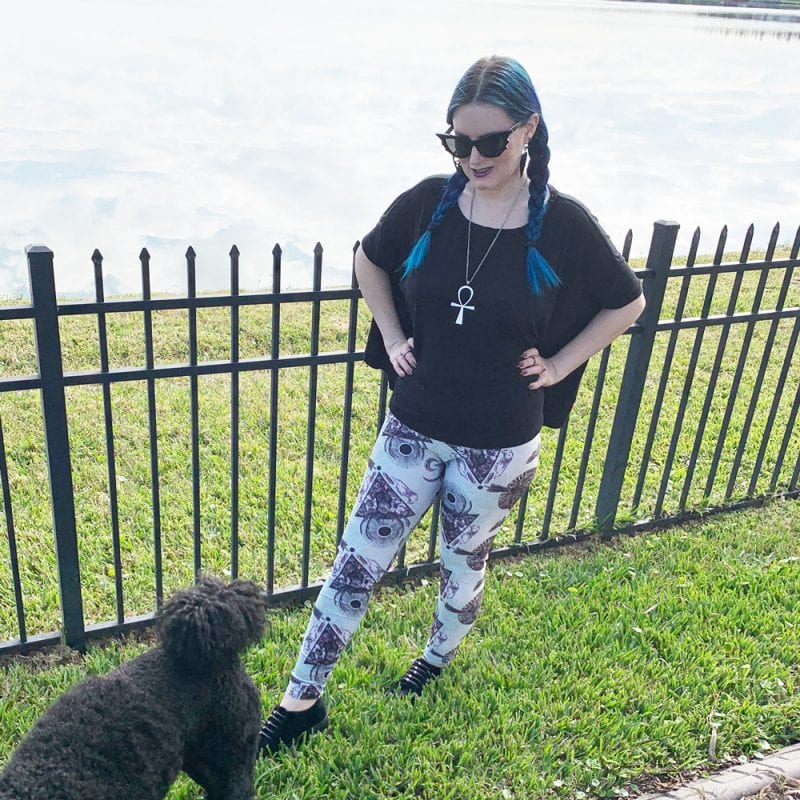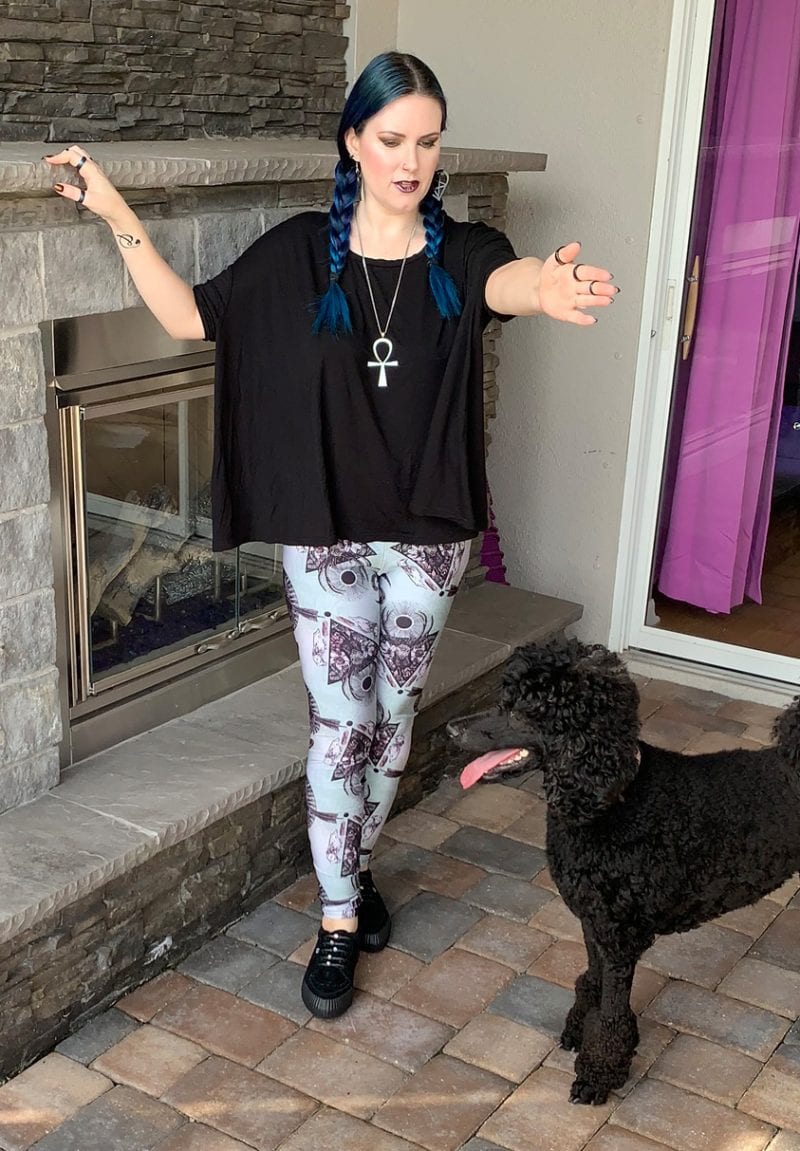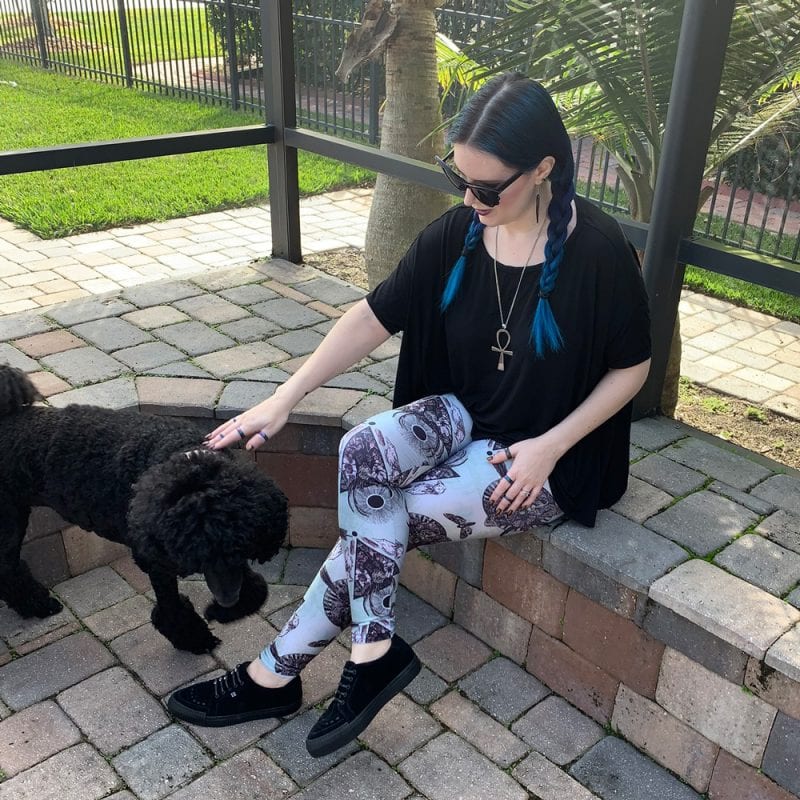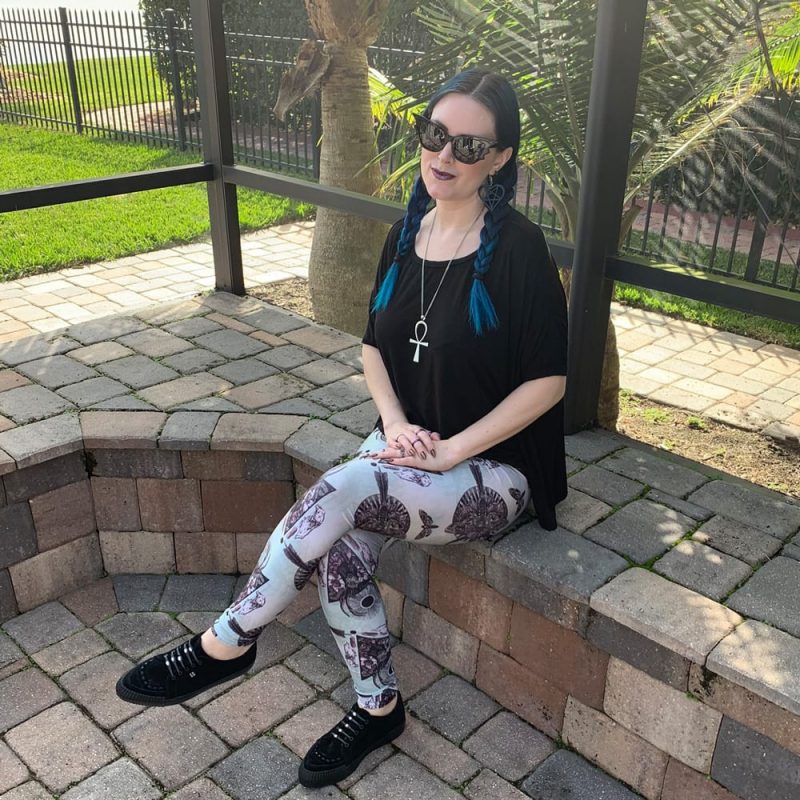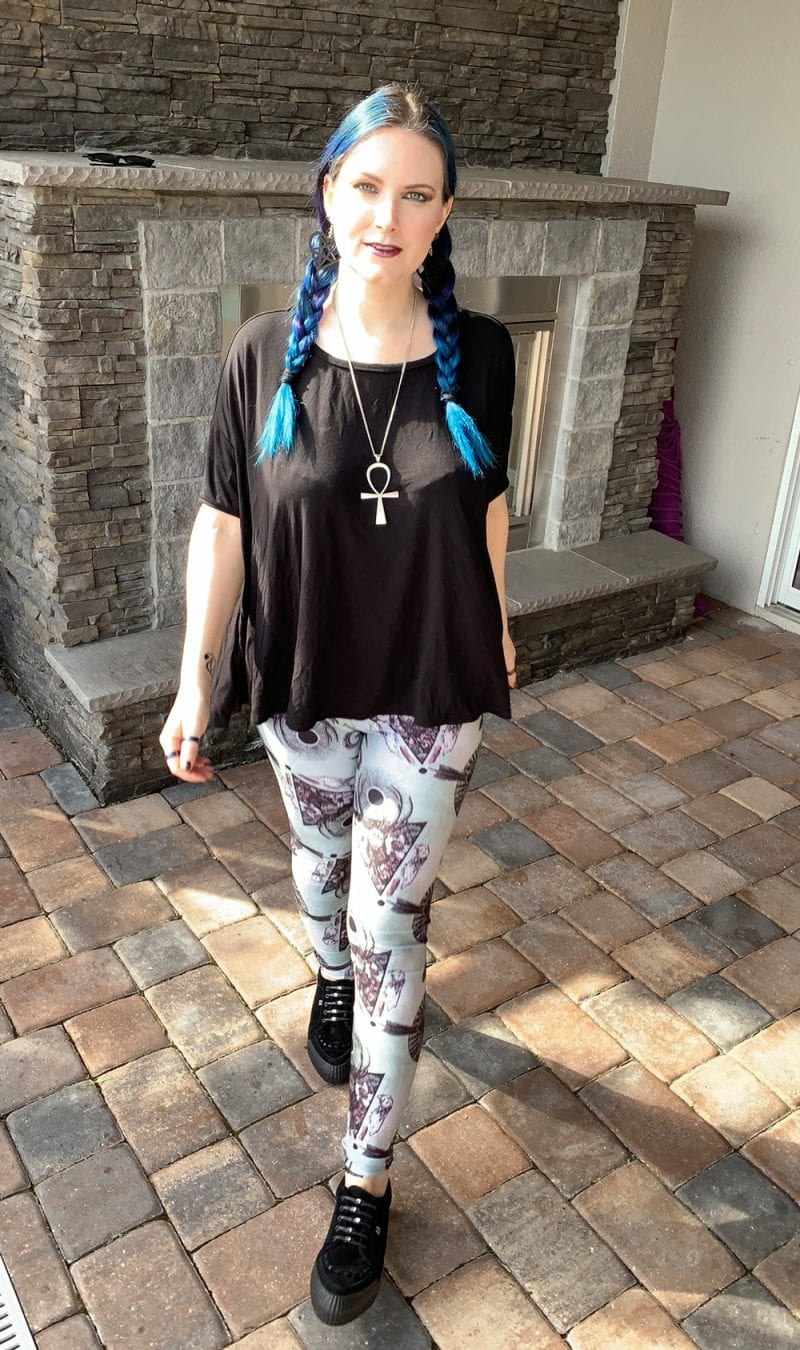 Top – Killstar Blow Out Top
Leggings – Hell Bunny After Death Leggings (size L)
Shoes – Tuk Black Suede Pointed Bumper EZC Sneakers (womens 8 / mens 6)
Shoe Laces – Hickies Swarovski Laces in Black
Sunglasses – La Femme En Noir Batwing Sunglasses
Earrings – Heartagram Earrings
Necklace – Evil Pawn Ankh Necklace (discontinued, similar style)
Left Thumb – Oura Ring Black (size 9)
Right Hand – Enso Mermaid Ring (sizes 8, 9, 4)
Right Hand – Silver Ankh Ring (size 6)
Nails – Cult Nails Nevermore (black base) topped with KBShimmer Santa Claws
I seriously love my Killstar Blow Out Top so much. I first purchased it in size L and then bought it again in size M when Killstar had a sale. I'm going to keep an eye out for another sale to maybe pick up a 3rd top like this. I love the simplicity of the boxy design and the flowy, drapeyness of the top. It's extremely comfortable and it makes my leggings pop! The Blow Out Top is my ultimate top pick for pairing with loud leggings, but it looks equally great with solid black leggings too. Everyone needs a top like this in their wardrobe!
The Tuk Black Suede Pointed Sneakers are the most comfortable pointed toe shoes that I own. I did unfortunately have a blister on my left heel from my Tuk Eyelet Creepers (see them in action in my Hell Bunny Orpheus Leggings style feature.) so these shoes did nothing to help that blister, but they didn't make things worse.
When Ray saw that Hickies had Swarovski Laces in Black available, he immediately told me I needed them! He was right! I bought a set for my black pointed sneakers and think they look dope. I love all the extra sparkle. Ray loves Hickies and uses them for most of his sneakers.
I always garner compliments on my La Femme En Noir Batwing Sunglasses. The batwing shape is very distinctive and flattering on my face shape.
Can we talk about the leggings for a minute? I LOVE my Hell Bunny After Death Leggings! I'm so glad I stumbled onto the Hell Bunny brand a few years ago because their prints are gorgeous and unlike anything I've worn in the past. I used to avoid big prints but I adore their designs and I love how they look on me. These leggings are size Large but I'm guessing that I should have ordered a medium. They fit me well and look great. I'm so glad I threw myself full force into wearing leggings. They're much more comfortable than jeans!
I've had a few of you reach out to ask about my new tattoo (see the details on my new tattoo here). It's still healing but looks good. I can't wait to get another one!
I wore this outfit on my visit to ZooTampa at Lowry Park. You can see the makeup details in my Saucebox Secret Garden Brown look feature.
What would you wear with the Killstar Blow Out Top?