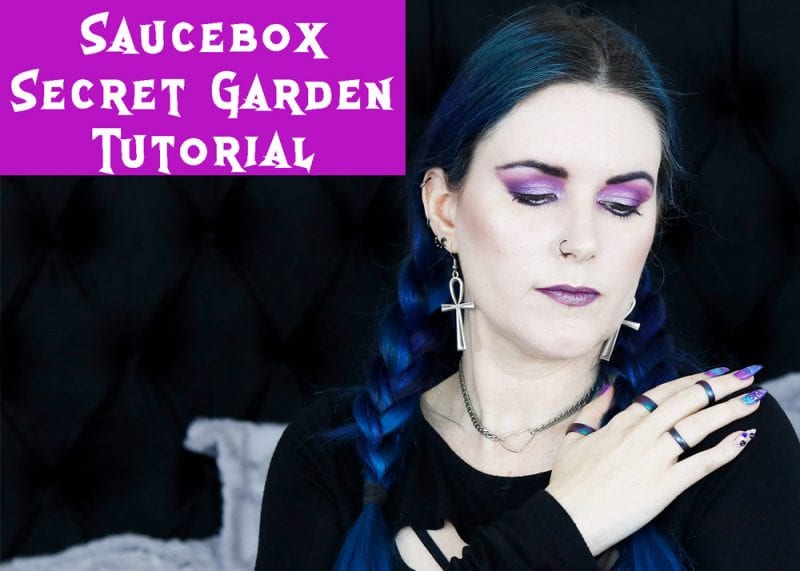 Saucebox Secret Garden Palette
Hey friends! Today you requested a makeup tutorial, so I'm sharing my Saucebox Secret Garden Palette tutorial with you. It's great for hooded eyes like mine.
Get 20% off at Saucebox with code PHYRRA!
Everything purchased by me. All opinions my own.
Saucebox Secret Garden Palette Video
Saucebox Secret Garden Palette Tutorial Look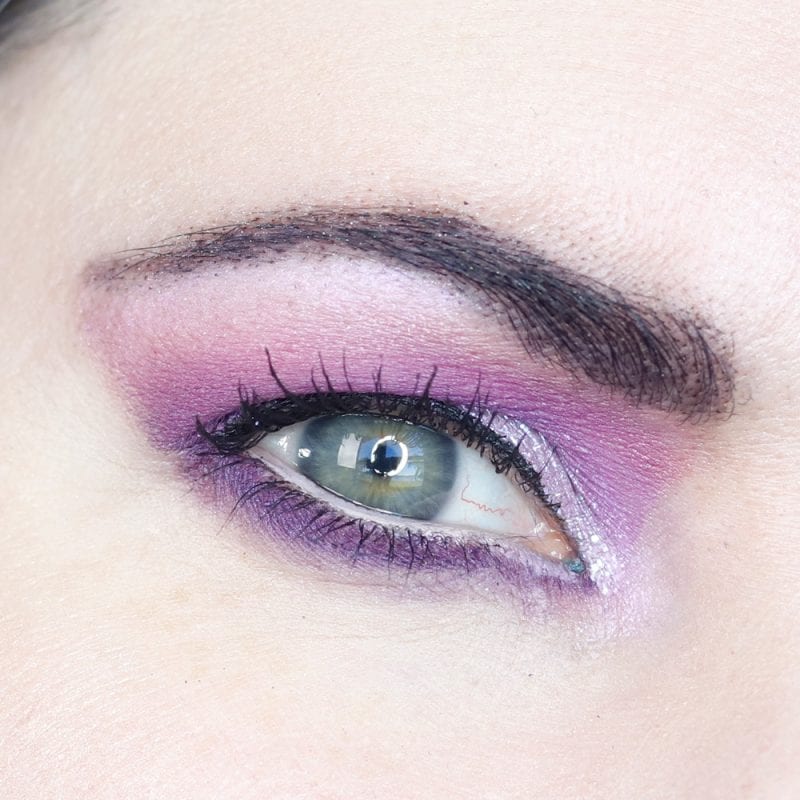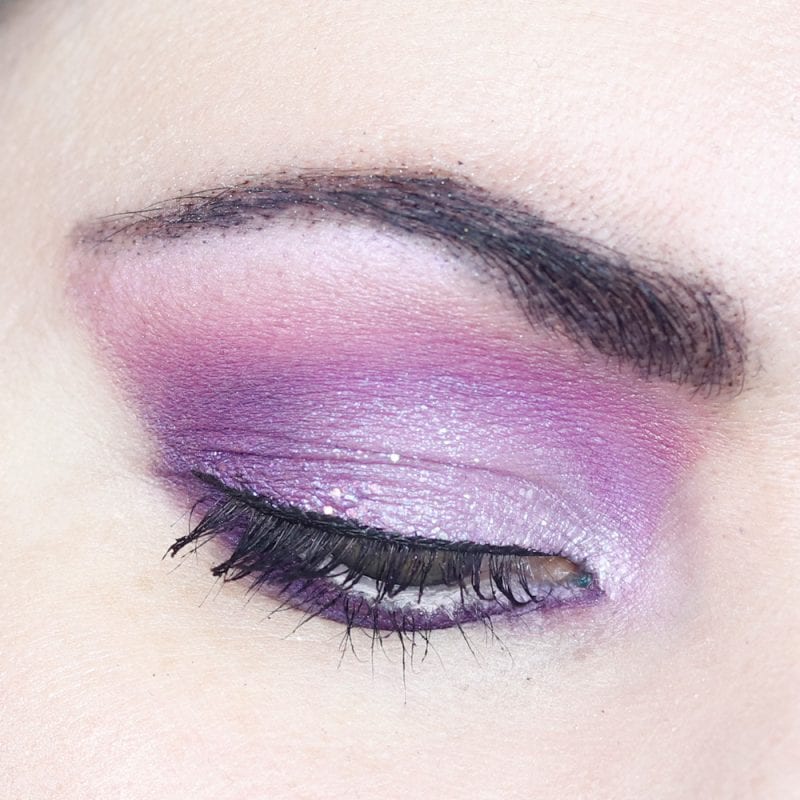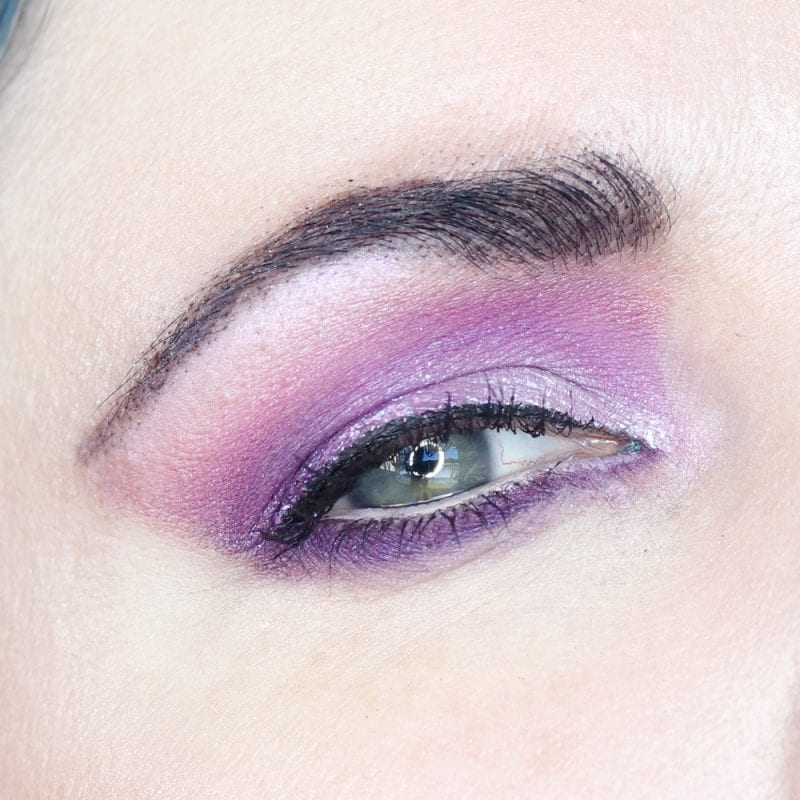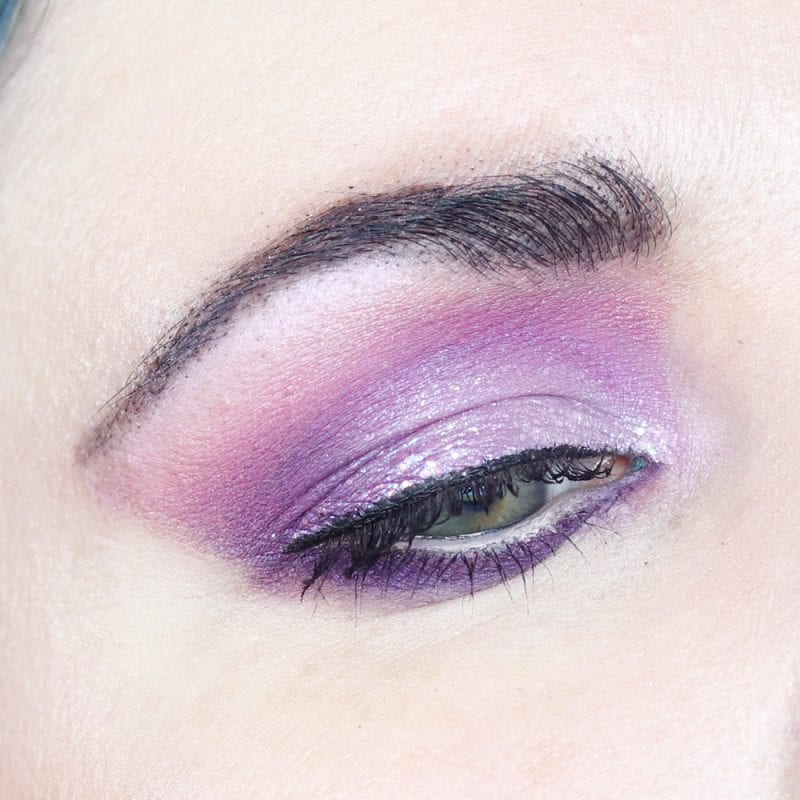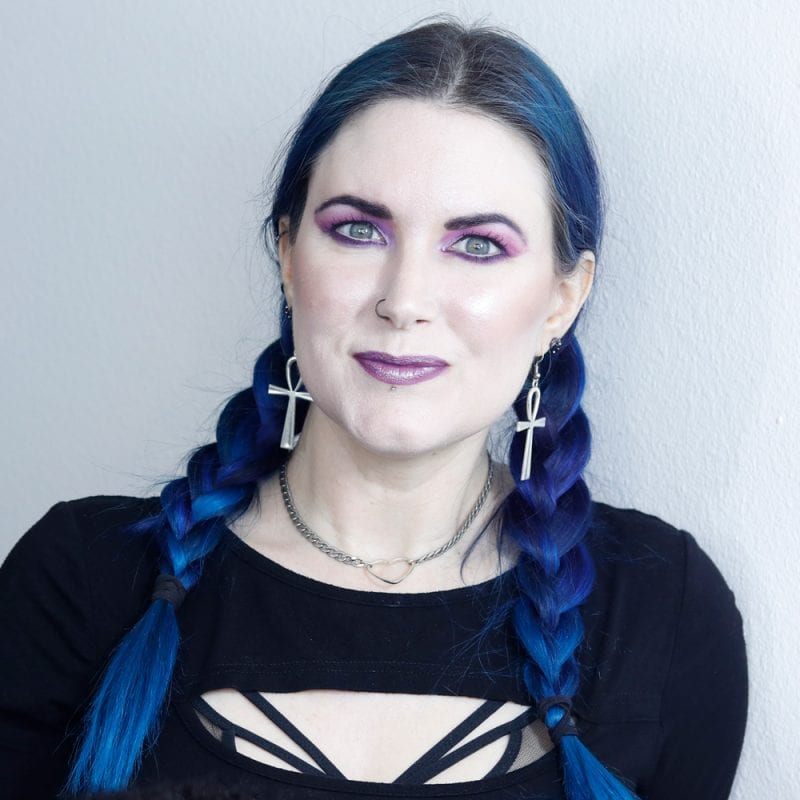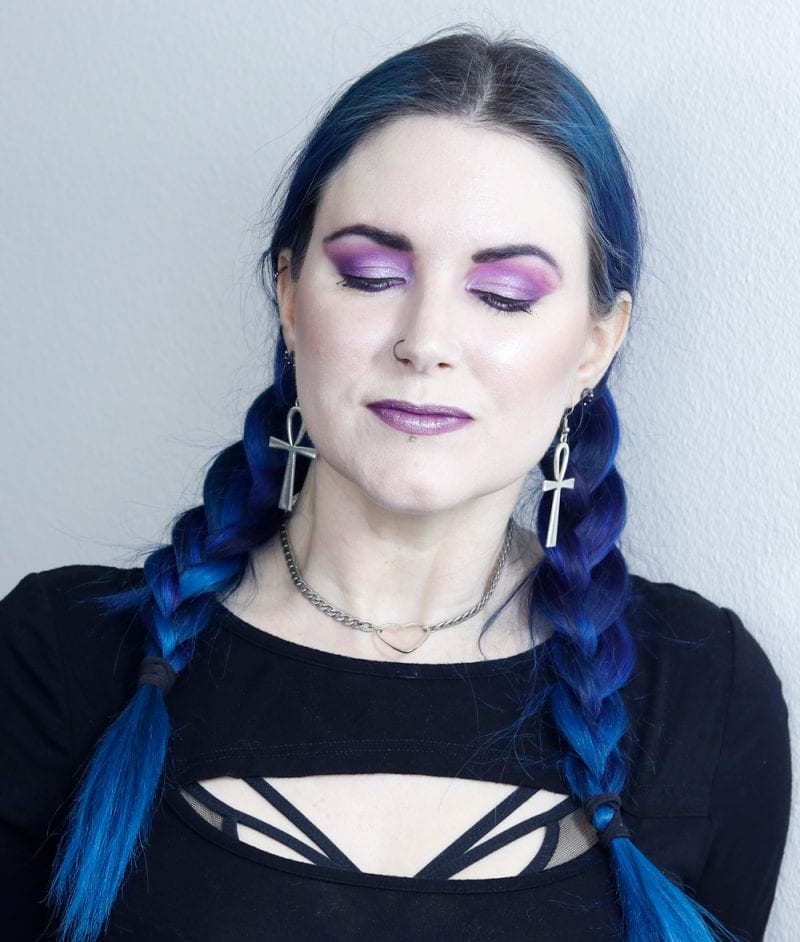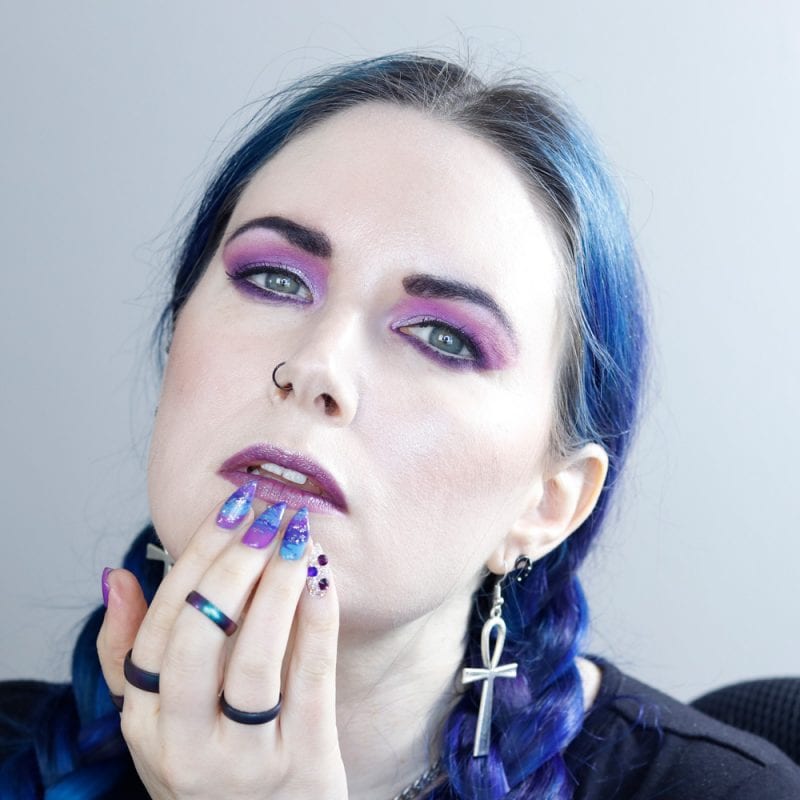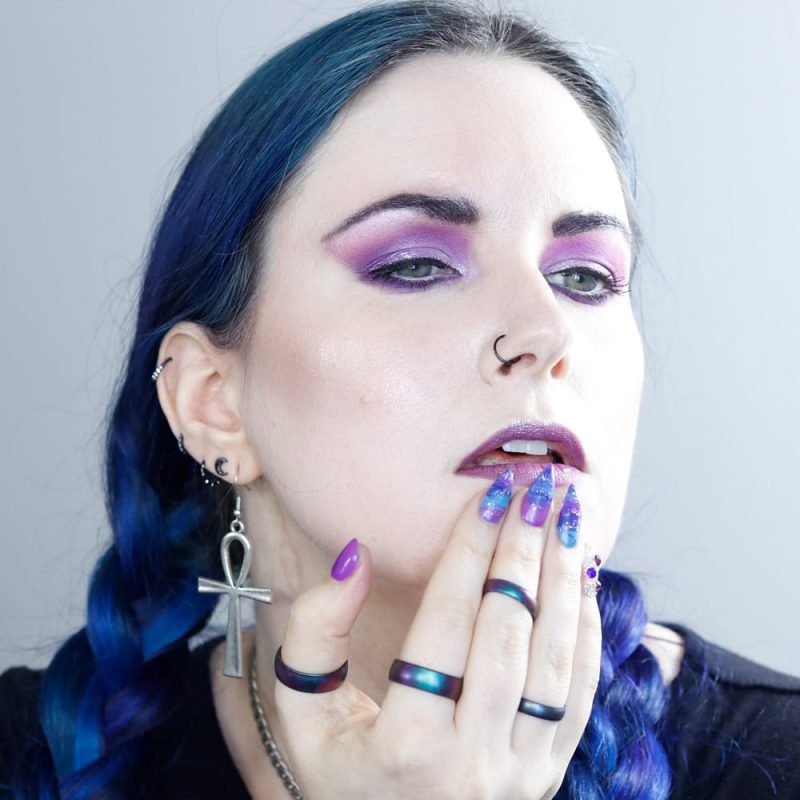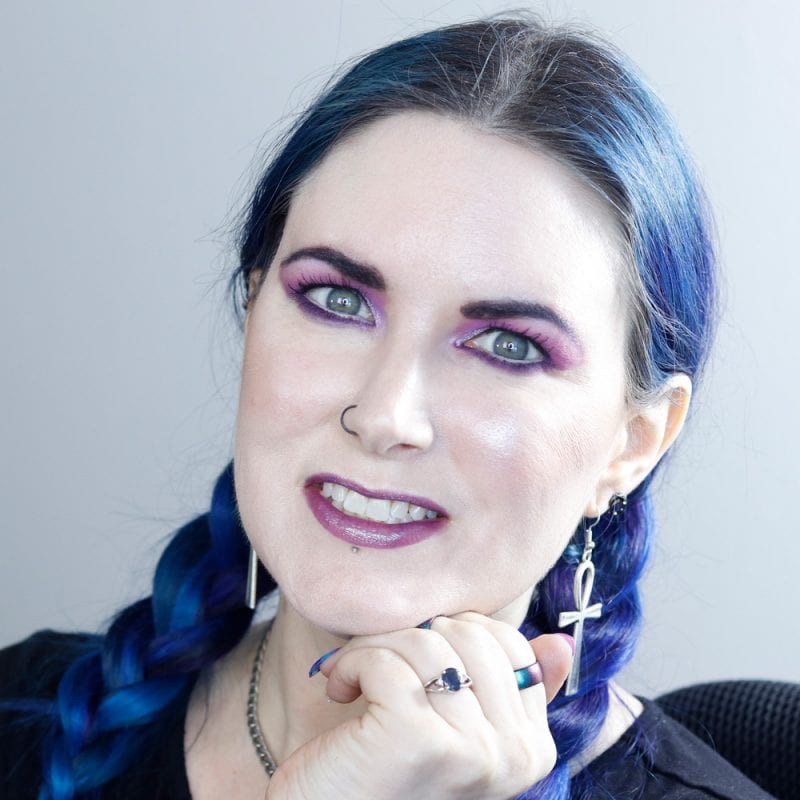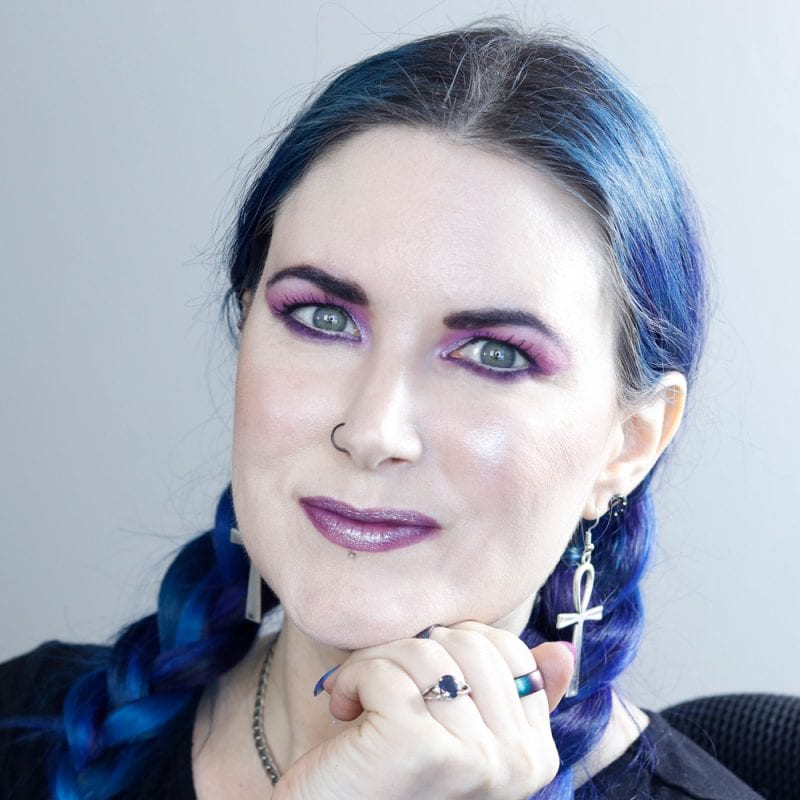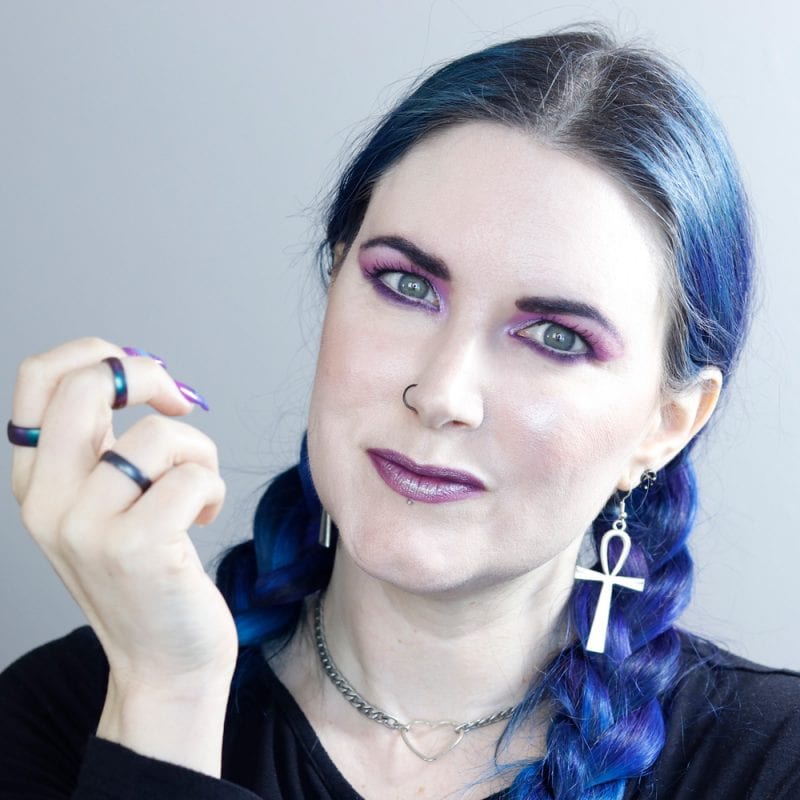 Fashion
Patty Boutik Keyhole Top
Elomi Sachi Bra 32GG/32J
Bunny Paige Heart Choker
Silver Ankh Earrings
Betsey Johnson Black Moon Earrings
Enso Mermaid Rings
Oura Ring
Eyes
Urban Decay Primer Potion in  Sin
Smashbox Under Eye Primer
Cozzette Beauty C1 Essential Powder (v)
Saucebox Secret Garden Palette (v)
Saucebox Nocturne Palette (v)
Lime Crime Aurora & Holy Shift Diamond Dews
Urban Decay 24/7 pencil in Plushie
Tarte Black Liquid Eyeliner
Smashbox Super Fan Mascara
Sigma Final Touch – lower waterline
Pixi Lower Lash Mascara
Black Moon Catshark – highlight
Face
Danessa Myricks Prism FX Lotion (v)
Smashbox 15 Hour Hydrating foundation in .1 (v)
Glossier Perfecting Skin Tint in Light (v)
Glamour Doll Eyes Skeletina – contour
Saucebox Champagne Bomb – highlight
TheBalm Balm Beach – blush
Cozzette C1 Essential Powder (v)
Lips
Lime Crime Grape Jelly Plushie (v)
Lime Crime Acid Faiy Diamond Crusher (v)
For some reason I don't think I applied my eyeshadow primer evenly to my left eye because color wasn't blending out right on it. Aside from my left eye being wonky for this tutorial, I really do adore this palette and colors.
I love monochromatic makeup looks. I went really light on the blush, instead focusing more on the highlight and contour shades on my cheek, so that the eyes and lips would really stand out.
I'm in love with my lip combo! I love the formula of the Lime Crime Plushies because it's so comfortable to wear and easy to apply. I run the wand at the inner rim of my lips then use my finger tip to blend it out to the edges of my lips. After I'm satisfied with how the Plushie is applied, I like to put one of the Lime Crime Diamond Crushers on top. I used Acid Fairy this time around, which coordinates perfectly with the eyes.
Hooded Eyes Makeup Manual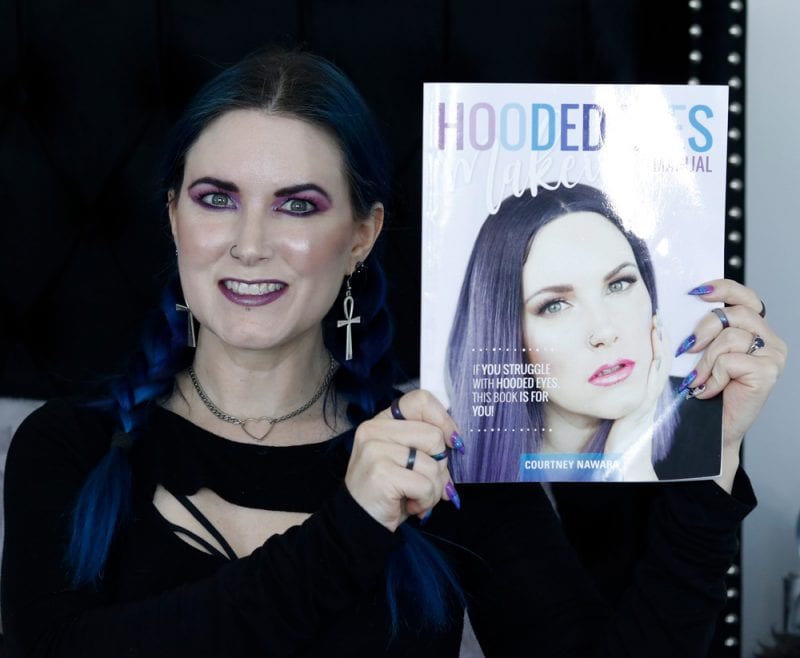 In case you've been living under a rock, I published a book called Hooded Eyes Makeup Manual! It was written by me for you! It has all the tips and tricks I've picked up over the past 10.5 years for makeup. I talk about blending techniques, include step-by-step tutorials, and a brush guide. In the book I even encourage you to Shop Your Makeup Stash to look for similar colors before running out to buy the newest eyeshadow palettes on the market.