How to Make Sure Your Home is Guest-Ready Every Day
The holidays are a wonderful time filled with love from family and friends. While I'm sure you enjoy spending time with your loved ones, the holiday season is also a time when family and friends often drop-in unexpectedly. This holiday season, make sure your home is ready for guests at any second by following these simple tips.
Keep the Front Entrance Clean
A well-kept entrance is the best way to welcome guests into your home. Keep your front door clear of debris and make sure the windows are clean to create a welcoming environment for your guests before they even enter the house. Keep your porch, steps and sidewalk in front of your home clear of leaves and snow to avoid any unwanted accidents as guests head into your home. And don't forget to place a welcome mat in front of the door to give your guests a place to wipe their shoes before entering.
Keep the Entry Way Clear
Clear a path from your front door into the living area to ensure your guests aren't tripping over shoes and bookbags as they enter your home. In addition to keeping everyday clutter out of the front entry area, make sure your home's entry way is welcoming by decluttering the décor and furniture in the area as well. The area should be open and inviting, providing enough space for you to properly greet your guests before guiding them into your home. Make sure unneeded furniture and décor aren't crowding the space, making greetings at the door unnecessarily awkward. Since your family probably uses the back door to enter your home, be sure to keep your back entry way organized to avoid a mess spilling into the front of the home.
Keep Clutter at Bay
The quickest way for your home to become untidy is to allow clutter to take over a room. To stay on top of everyday messes, make sure everything in your home has a place. Keeping your home organized is the first step toward keeping a clean, guest-ready home. Before heading to bed each night, ask your family to scan each room in your home for items that don't belong, then take a few minutes to put everything in its place before tucking in for the night. That way, you'll wake up to an organized home and won't have to worry about cleaning up clutter when unexpected guests arrive.
Clean Your Bathroom
While most unexpected guests will probably forgive the crumbs on the floor or dust on the coffee table, a dirty bathroom will probably be a deal breaker. Start your day by making sure the bathroom is presentable by wiping down the toilet, sink, countertops and mirror. Store away your makeup and grooming supplies when you're finished using them, and make sure the trashcan is clear of debris. Finally, restock the toilet paper, if needed, and set out a clean hand towel for your guests.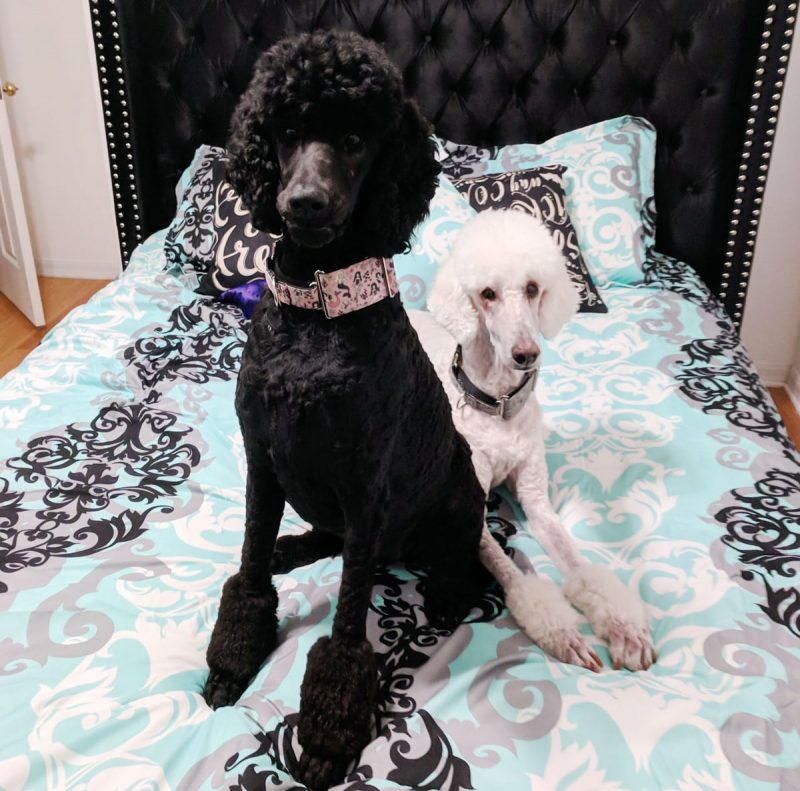 Focus on the Common Areas
For last-minute guest prep, focus your attention on the common areas of the home. The kitchen and the living room are most likely the rooms you and your guests will spend your time, so make sure those rooms are at the top of your to-do list. In addition to making sure living room clutter, like toys and magazines, are put away, take a few minutes to dust the noticeable surfaces and sweep or vacuum the floors (if you have time). Finally, open the shades and let in some natural light to make the area appear cleaner and more welcoming. In the kitchen, take a few minutes to wipe down your countertops and appliances and clear dirty dishes from the sink. To ensure you won't have a ton of extra housework to tackle before unexpected guests arrive, try to keep your home clear and clean each day by spending a few minutes in the morning or evening tackling a short list of cleaning tasks in each room of the house.
Have Snacks and Drinks on Hand
The best way to welcome a guest into your home is by offering them a warm drink or delicious snack. Keep a pot of coffee brewing each morning or have tea bags handy to quickly grab in the event of guests. It's also a great idea to have a pitcher of tea on hand when guests are looking for something cool to drink. Snacks are another wonderful way to say hello. Keep a handful of nonperishable snacks in your pantry, like fancy crackers or chips and salsa, in case you have hungry guests in your home. Or you could keep some cookie dough in your fridge or freezer for special occasions. If you have a little notice before your guests arrive, pop some cookies in the oven to provide a sweet treat and make your home smell amazing before guests arrive.
Fall Home and Living 
Fall Food
Fall Pet 
Fall Travel