Vacation Essentials
Ahhh… you booked that amazing vacation and now you're hours away from getting on the plane. Do you have everything you need? This is the list of 10 Vacation Essentials you should have already packed in that suitcase of yours. All of these items are from Amazon, as you know I'm addicted to my Amazon Prime Membership!
Vacation Essentials to Make Your Trip Better
FLIGHT 001 Travel Emergency Blanket – Charcoal
I'm always cold on the plane, so taking a small travel blanket with me is a vacation essential! I  have a great small one that fits into any handbag.
Flight 001 Go Clean Wet Suit Packing Bag, Pink
This is a nice little drawstring bag lined with polyurethane to contain moisture. It fits my swimsuit plus Ray's inside, making it ideal for most vacations. I almost always take my swimsuit with me when I go on vacation.
Convenience Kits Woman On The Go Premium Travel Kit
If you haven't taken the time to put together your own travel toiletries kit, this is a good one filled with travel essentials (though the brands included in it are NOT cruelty free). I usually buy minis of my favorite toiletries for travel. If mini sizes are not available, I make my own. I have these small silicone containers for skincare, hair and body. I put makeup into these airless pump jars.
Neck Support Travel Pillow Set, Light Blocking Hood, Bonus Sleep Mask
A good neck support pillow is such an important vacation essential! These allow me to sleep on the plane from time to time. Ray loves having a sleep mask so that he gets good sleep no matter where we travel.
Unique Luggage Tag Travel Suitcase Bag Identify Label with Steel Loop
I thought these suitcase tags were so cute! I like having something on my bags that make them easy to identify as mine. It takes a lot of stress out of travel for me because my bags are less likely to be mistaken for someone else's.
EOTW IPX8 Universal Waterproof Case for Smartphone Devices
A waterproof case is such a great vacation essential, especially if you're going to be on a cruise!
Packing Cubes 6 Set Mesh Travel Luggage Organizer Slim Packing Bag Clothes Pouches Bags
While I almost always roll my clothes when I pack for trips, I've also found that using these little vacation essentials, packing cubes, makes it even easier to pack efficiently. And once I'm home from the trip, it's easier to unpack my suitcase with these cubes and just toss things directly into the washer.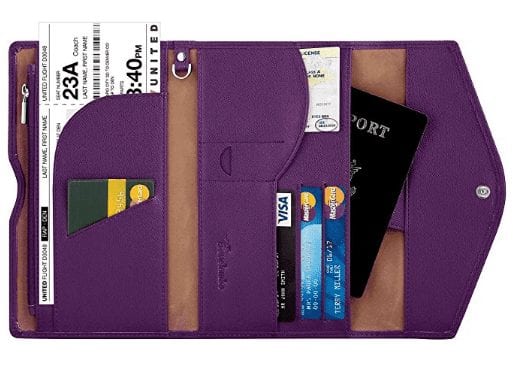 Travelambo RFID Blocking Passport Holder Wallet
You know I love the color purple! One of the things I did as soon as I got my passport updated was buy an RFID blocking passport wallet. An RFID wallet is definitely a vacation essential, especially if you're traveling out of the country. This holds all my cards, plus my passport and Ray's passport too.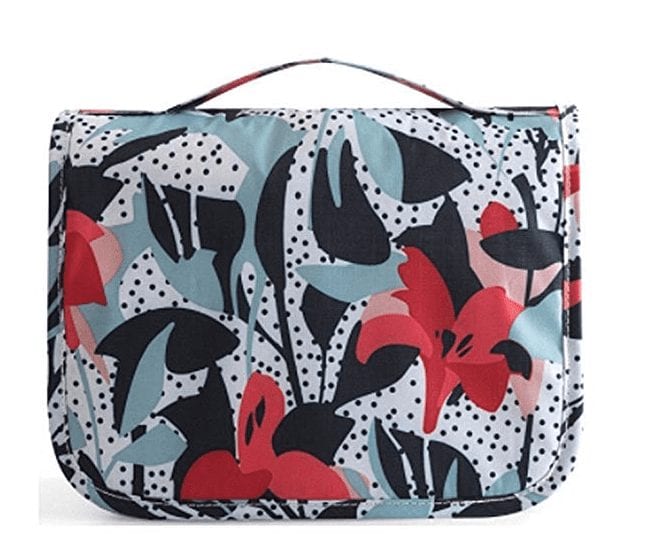 Ac.y.c Hanging Toiletry Bag-Travel Organizer Cosmetic Case with Hanging Hook
I know people love cosmetic organizers that also have a hook to hang them on something when you travel. This one comes in a bunch of different colors and patterns.

Roll Up Floppy Beach Hat UPF 50

I love my wide brim floppy hat for the beach! It's perfect for any time you're going to be outside as it helps to shield your face, eyes and hair from the sun. It comes in 13 different colors in case you don't love black as much as I do. You can shape this hat the way you like. It can easily be rolled up and shoved into a purse.


When I was in high school, I had no idea that I'd be carrying around a machine as powerful as a desktop computer in my pocket. Our phones (mine is a Google Pixel XL) go through their batteries like crazy thanks to apps like Facebook and Instagram, so having a small charger about the size of a lipstick with you is essential!
Maybe it's because of the loss of my Grandma, but I feel a really strong urge to travel this year. I want to go out of the United States and hit places like Scotland, Sweden, Norway, Ireland and New Zealand. I even want to go to Canada because I've never been there.
Where do you want to travel? What are the vacation essentials you pack? Is there anything you can recommend that I've missed? Let me know!
If you're an avid reader like I am, especially on vacation, you may want to take some books with you! Check out my Supernatural Books to Read Suggestions!