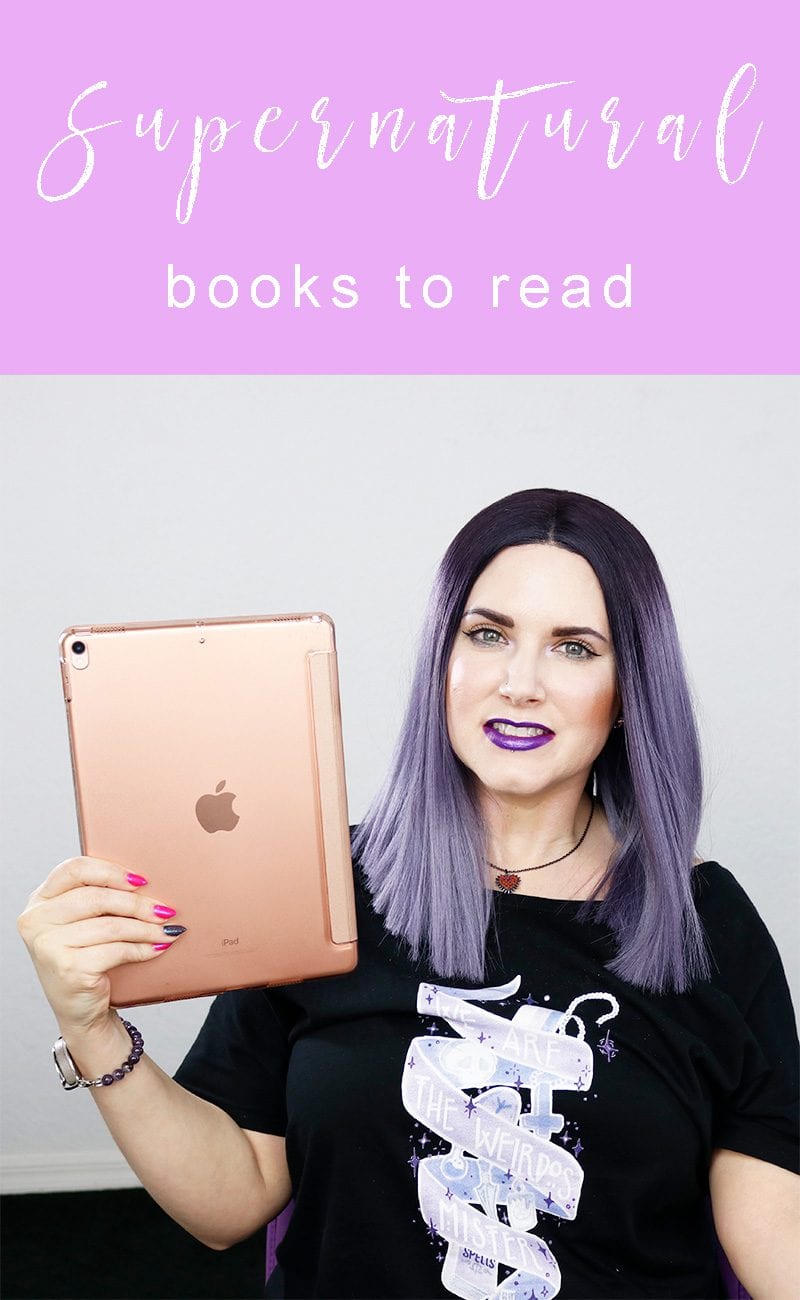 Supernatural Books to Read
Today I'm sharing Supernatural Books to Read!  These are the Urban Fantasy, Horror, and High Fantasy books and authors on my kindle. I think I've talked about some of these urban fantasy and horror authors before but I know I haven't mentioned all of them.
I do read a lot, not to mention I'm a pretty fast reader too. Since filming this video on Tuesday, I've already finished 2 books, including the new Colin McCool book. I read every night before I go to bed as a way to help me relax. I always have a book with me, whether it's on my iPad or my cell phone, thanks to the Kindle reading app. I actually switched a few months ago from reading on my Kindle Fire HDX to reading on my Apple iPad pro 10.5″, which I love. The OS is much faster and more responsive.
As a matter of fact, I love anything with faeries, fangs or fur. So if you've got vampires, werewolves or shapeshifters, together with the fae, I'm likely to be hooked on reading it. It draws me in. I've always been fascinated by the fae in mythology, in addition to supernatural books to read. In fact, the fae have been mentioned by many different cultures in Europe, Asia, and Africa. Additionally, you even see them pop up in certain Mayan myths and Hawaiian too! With this in mind, I hope you can understand my fascination.
Cruelty-free Makeup Look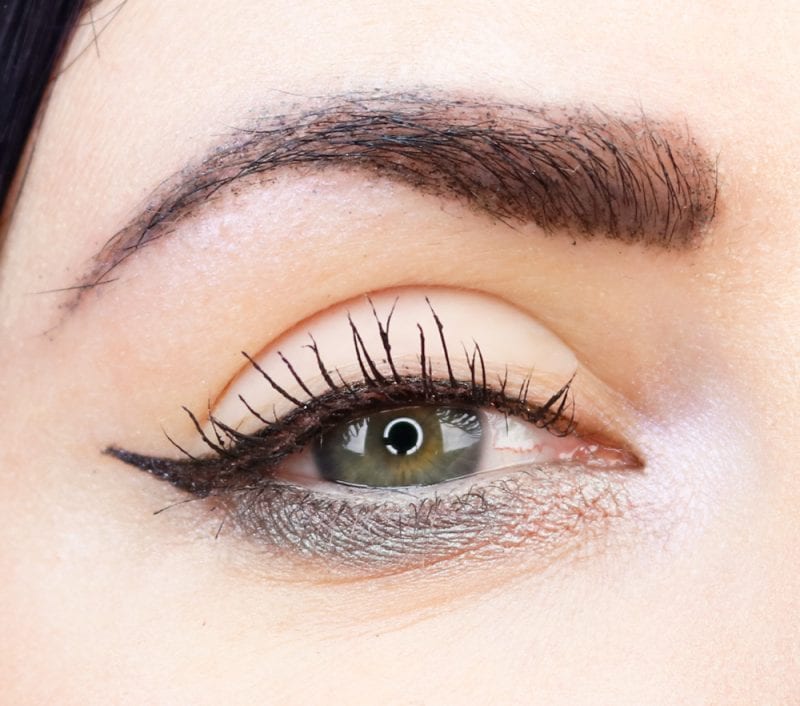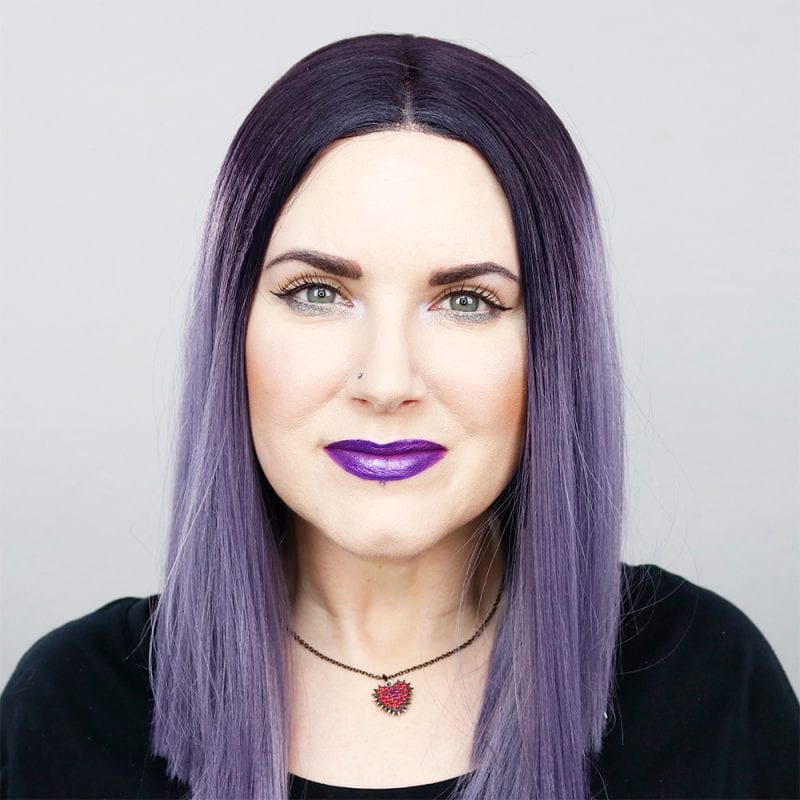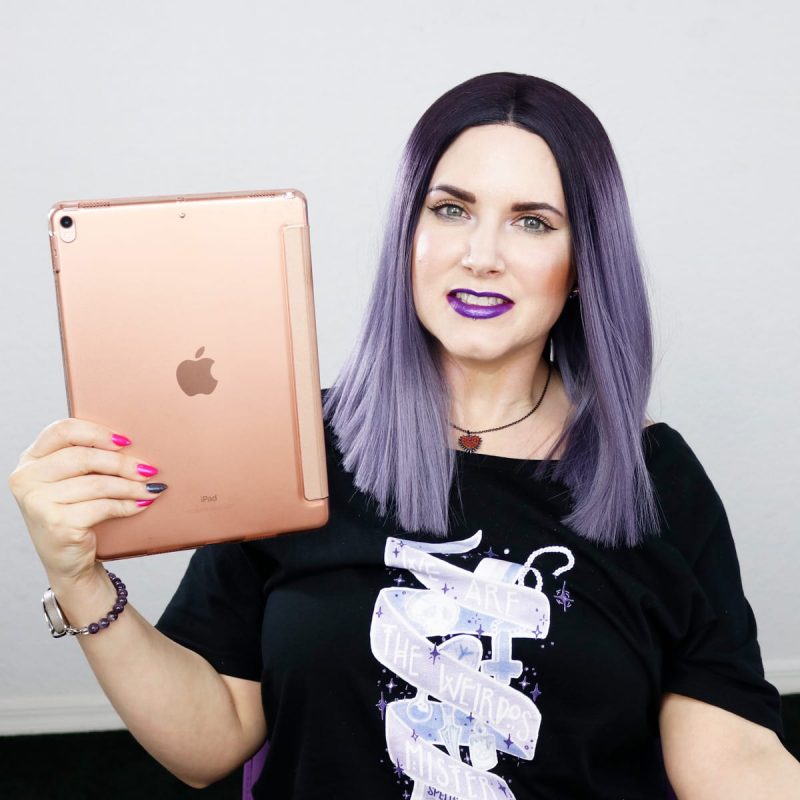 Fashion
Bobbi Boss Purple Yara Wig
We Are the Weirdos Mister t-shirt (I love this shirt so much! A bunch of us in the PhyrraNyx facebook group bought it)
Bunny Paige Micro Spiked Volcano Heart Necklace
Bellabeat Leaf Urban Health Tracker
Eyes
Elizabeth Mott Queen of the Fill black brow gel
Colour Pop Jet Set Black brow pencil
Contours RX eyelid correctors
Kat Von D trooper liner
Smashbox mascara primer
Urban Decay Perversion Mascara
Urban Decay Troublemaker Palette
Colour Pop Glass Bull lower lid
Cover Fx perfect pencil in N-Xtra Light on waterline
Face
Hourglass Veil Mineral Primer
Cle Cosmetics Cushion Foundation in Light
Wet n' Wild White Raven – highlighter
Laura Geller balance n brighten in porcelain
Bare Minerals Beige for Days blush
Urban Decay Angel (from UDxGwen blush palette) – blush topper
Makeup Geek Moon Phase – very lightly dusted on with fan brush
Lips
Kat Von D Roxy pencil
Urban Decay Cloud 9 Vice Lipstick
Kat Von D Televator and Starflyer Glimmer Veil Liquid Lipsticks
Supernatural Books to Read Video
Supernatural Books to Read Mentioned in Video
Seanan McGuire – October Daye, Incryptid
Mira Grant – Newsflesh, Parasitology, Into the Drowning Deep
Yasmine Galenorn – Otherworld, Wild Hunt, Fury Unbound
Lisa Edmonds – Alice Worth
Danielle Annett – Blood & Magic
Hailey Edwards – Black Dog, Gemini, the Beginner's Guide to Necromancy
Kevin Hearne – Iron Druid
MD Massey – Junkyard Druid
Faith Hunter – Jane Yellowrock
Patricia Briggs – Mercy Thompson
Helen Harper – The Lazy Girl's Guide to Magic
Anne Bishop – Black Jewels, the Others
Jim Butcher – Dresden Files
Laurell K. Hamilton – Anita Blake, Merry Gentry
Shop these supernatural books to read on my Amazon page!
What are your favorite supernatural books to read? Are there any authors you think I should check out? Are you going to read any of the supernatural books that I've recommended? Let me know!