Sunset Makeup Tutorial
Hey friends, today I wanted to share my Sunset Makeup Tutorial with you. I struggle with wearing orange makeup, so I thought I should try pairing it with my favorite colors, purple and teal. This is inspired by magnificent orange and purple sunsets over the sparkling teal blue waters of Maui.
Complexion How-to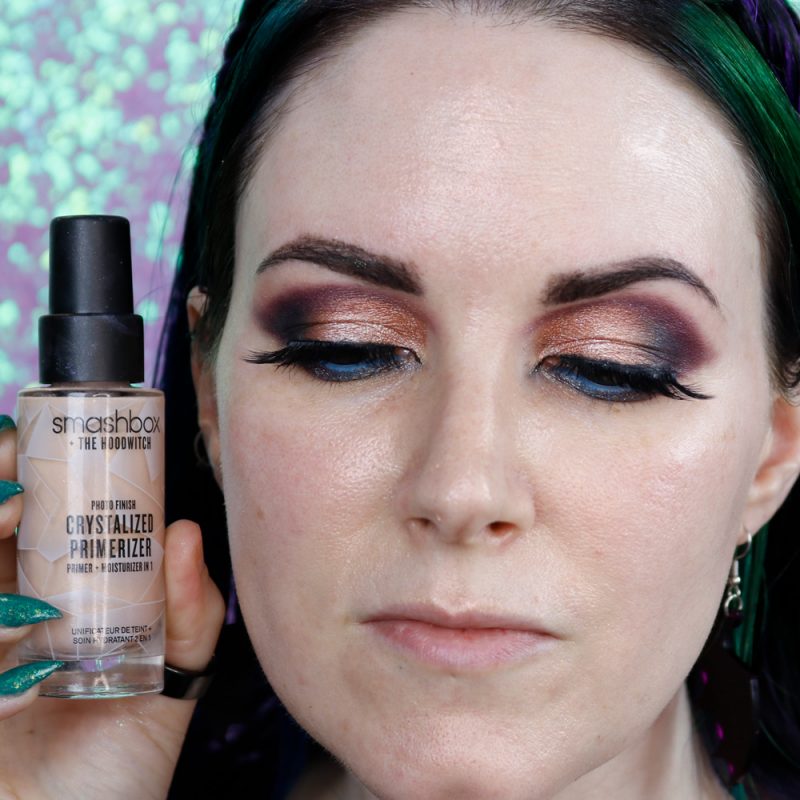 I prefer to do my eyes first, then the rest of my makeup, unless I'm doing a super simple eye look. I prepped my face with Smashbox Primerizer. It's great for my dry skin because it hydrates and gives a bit of a glow.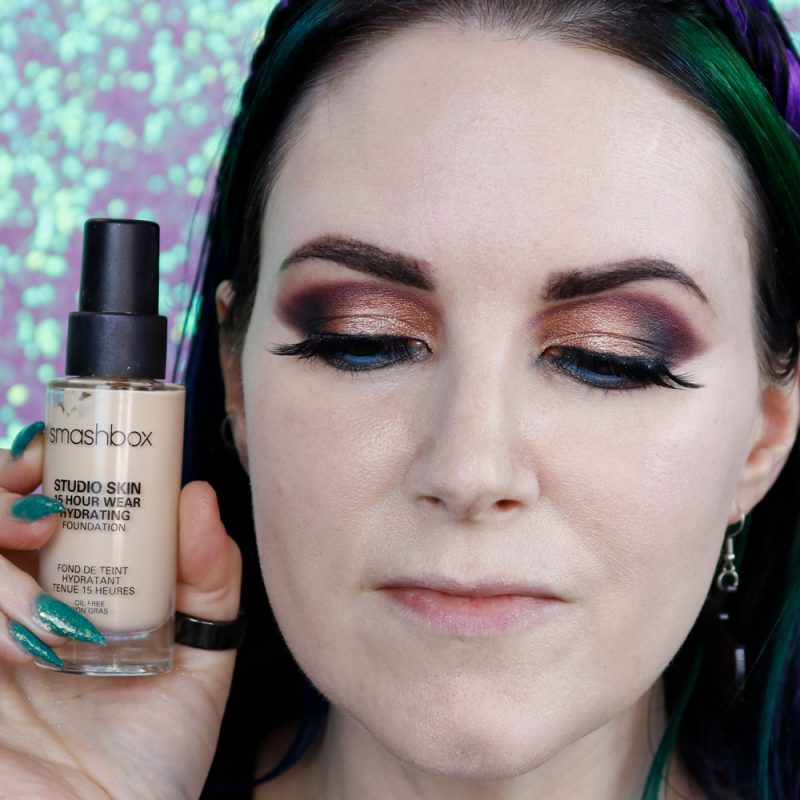 I dotted Smashbox Studio Skin Hydrating Foundation in  .1 around my face and buffed it in with my Urban Decay Optical Illusion Blurring Brush.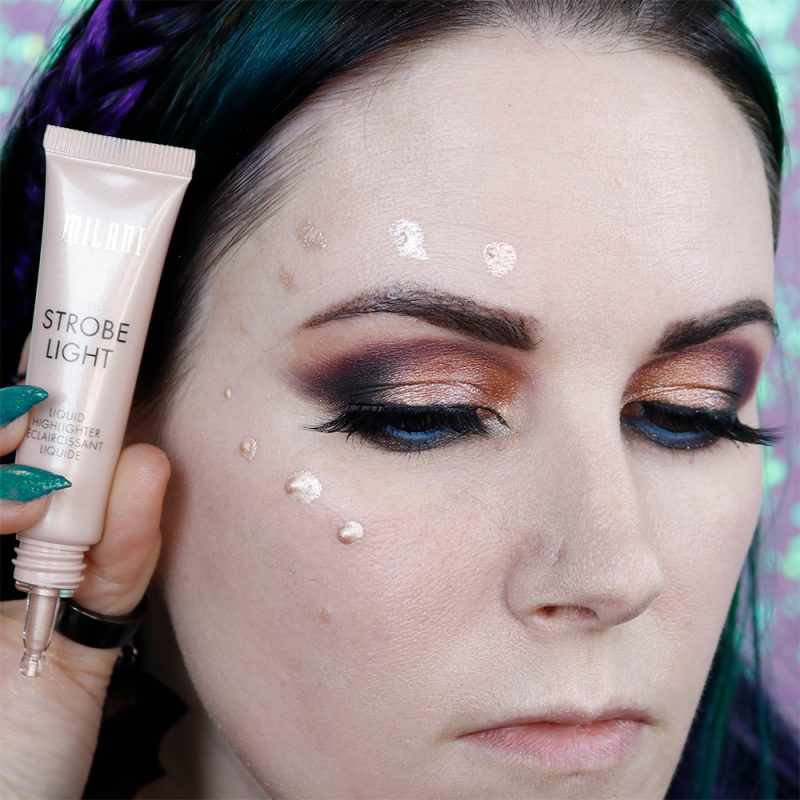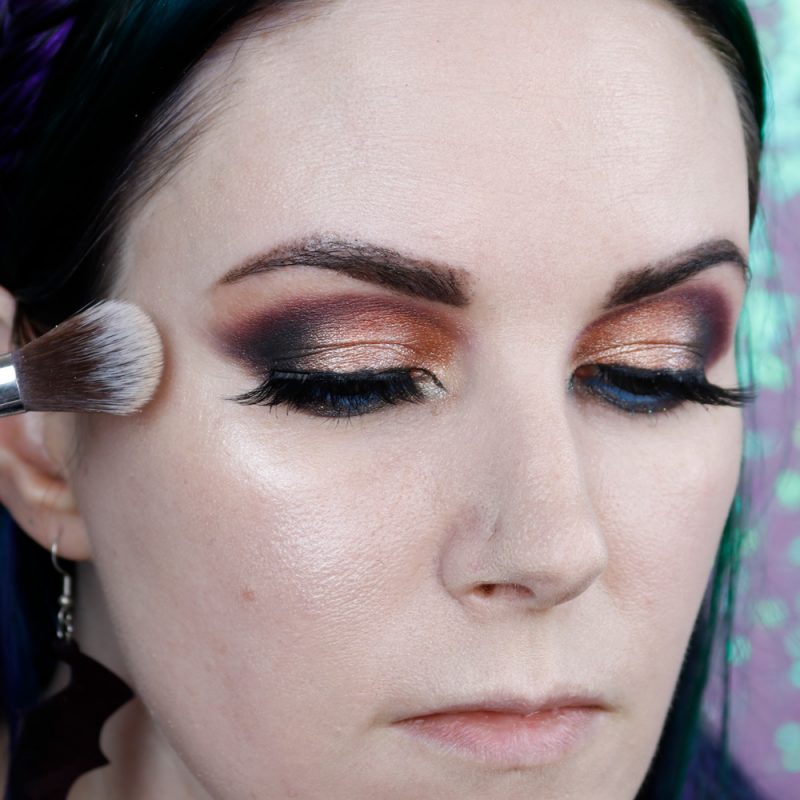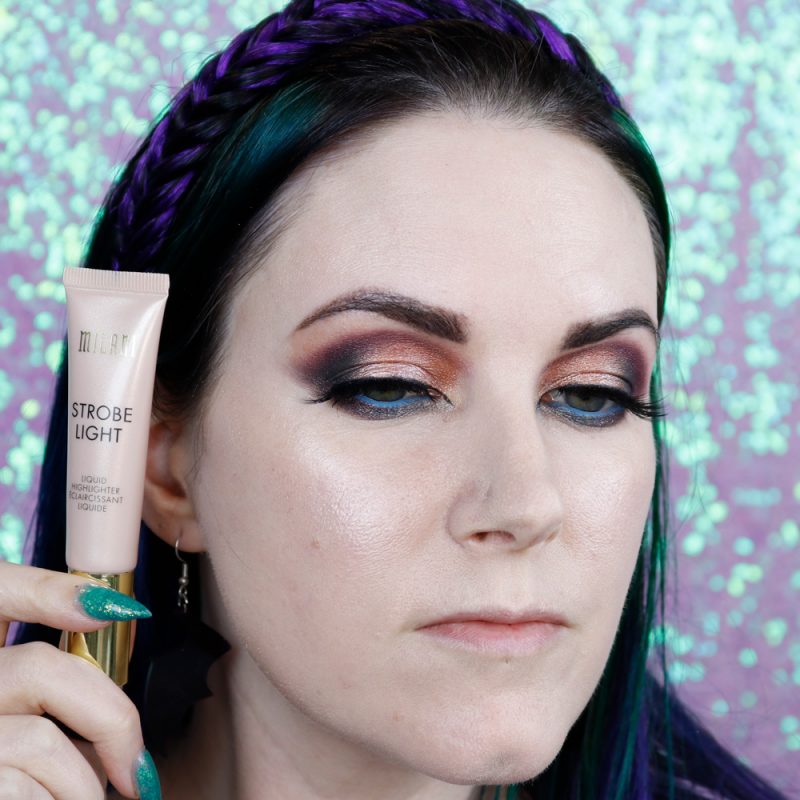 To add a more 'natural' looking glow, I used Milani After Glow Strobe Light Liquid Highlighter. I dot it on, then use a brush to blend it out, and then finish blending the edges with my finger tips.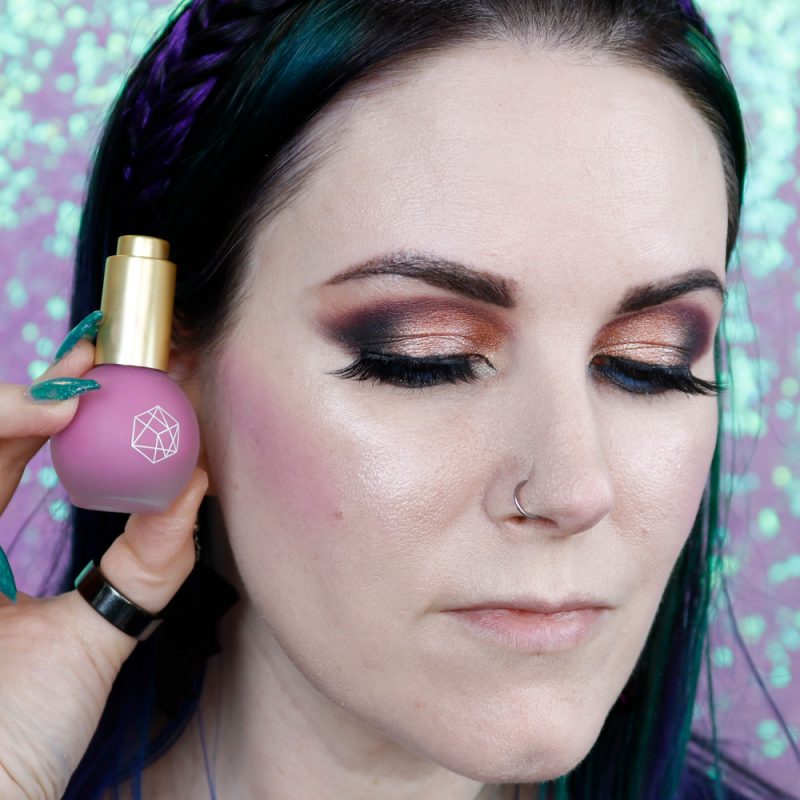 This is my first time using the Em Cosmetics Little Lilac Color Drops Serum Blush. I love the color and the formula does blend out fairly easily.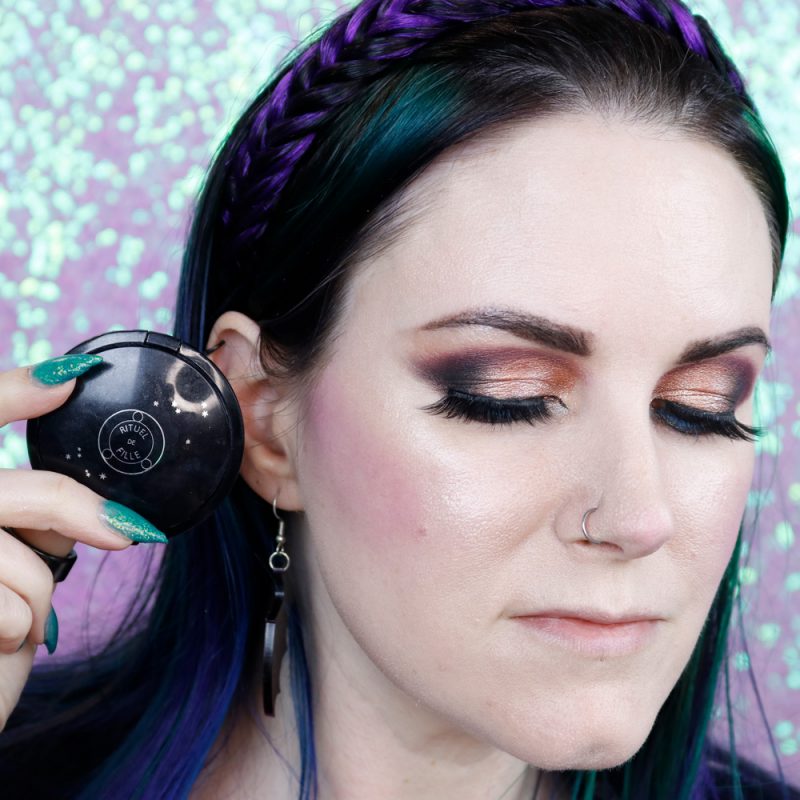 I used a tiny bit of Rituel de Fille Intuition Inner Glow Creme Pigment in the hollows of my cheeks and blended back towards my ear.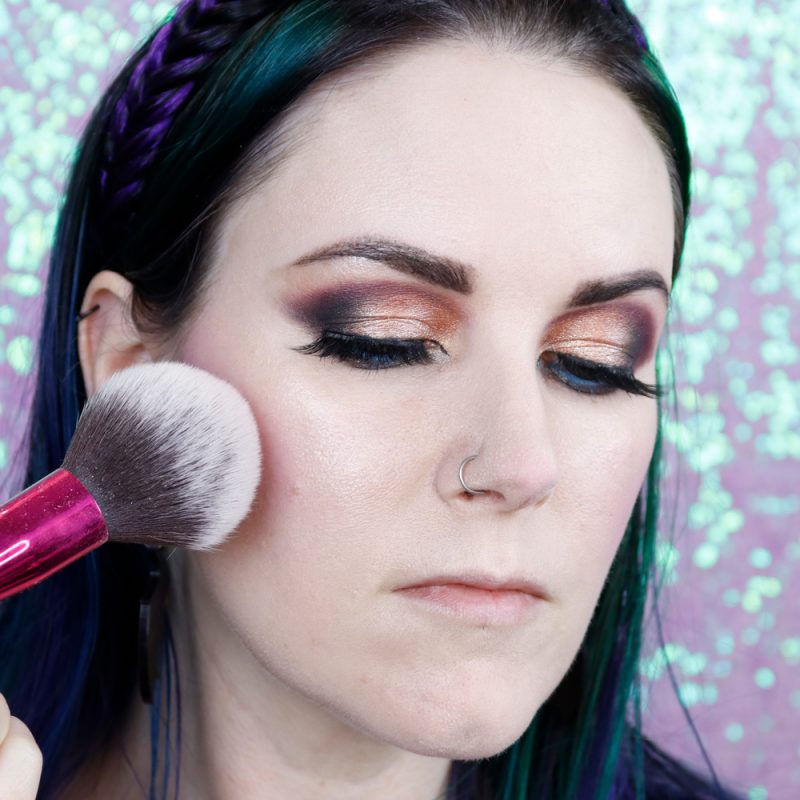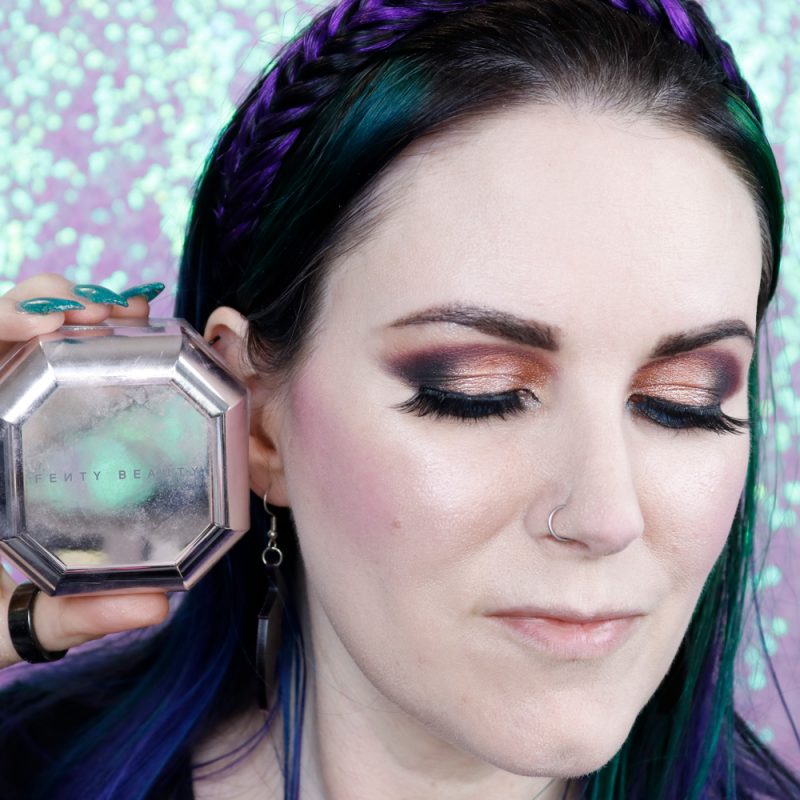 I lightly dusted Fenty Beauty Lavender Pro Filt'r Instant Retouch Setting Powder all over.
Purple Lips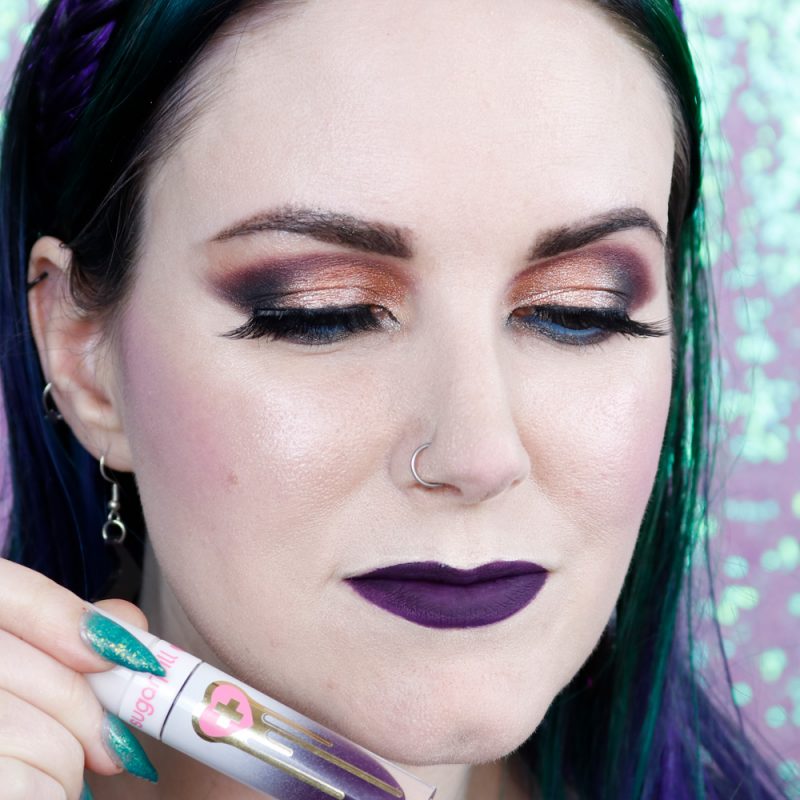 I'm so sad Sugarpill discontinued Sugarpill Dark Sided Liquid Lip Color. It's the most perfect purple lip color ever.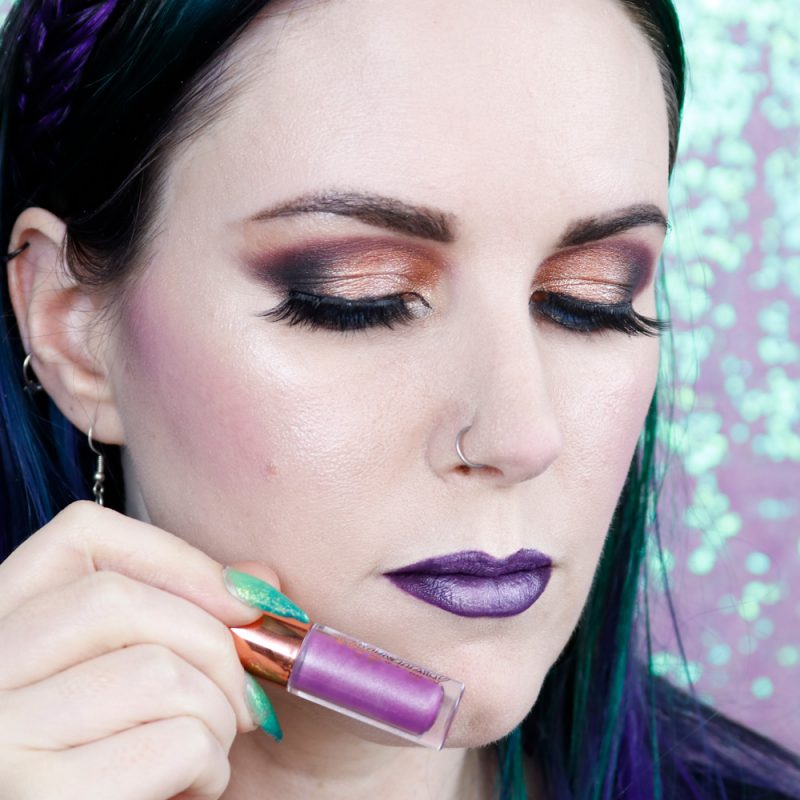 I've raved about the Lime Crime Plushies Glow formula before. I sincerely wish that Lime Crime would make an entire Plushies Glow collection because it's my favorite easy liquid lipstick formula to wear. I like to tap it on with my finger tips. I layered Lime Crime Plum Pudding Plushies Glow Liquid Lipstick on top of Sugarpill Dark Sided to create the perfect lip for this look.
Sunset Eye Makeup Tutorial


Sunset Makeup Tutorial Step-by-Step
Shop Your Stash for Similar Shades
You can try to recreate this look with colors you already own! Shop your makeup stash for similar shades. I've listed generic color terms below.
Sunset Makeup Tutorial Eyes

If you have hooded eyes like I do and you're trying to find a good lash shape to flatter your eyes, I recommend the Moxie Lash Wifey Lash False Lashes. These fit my eye shape extremely well and they were no trim for me. I used Moxie Lash Magnetic Gel Eyeliner in Black to help keep the lashes on.
Other Lime Crime Prelude Chroma Palette Features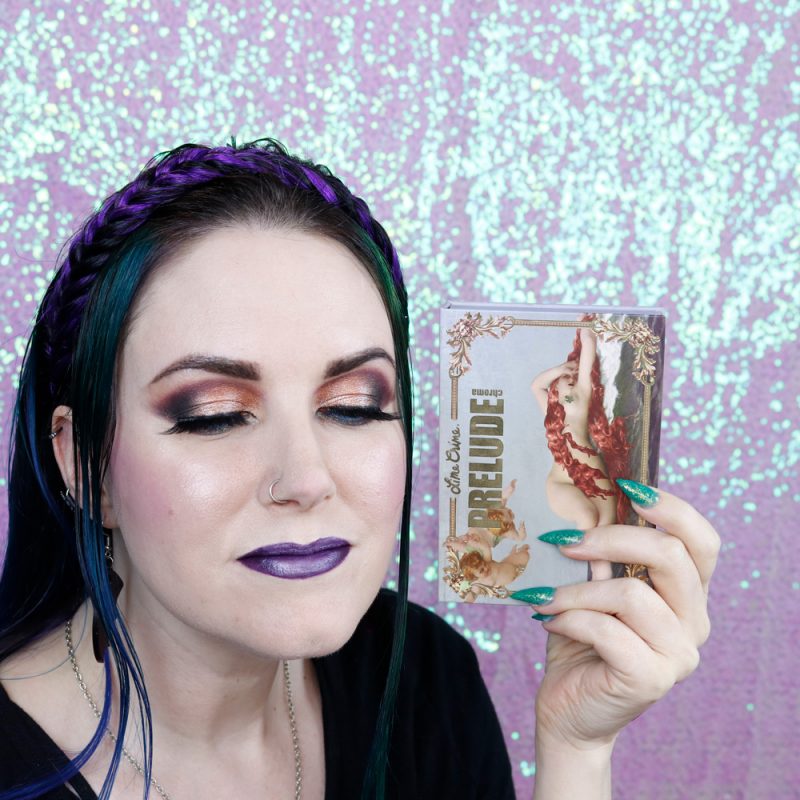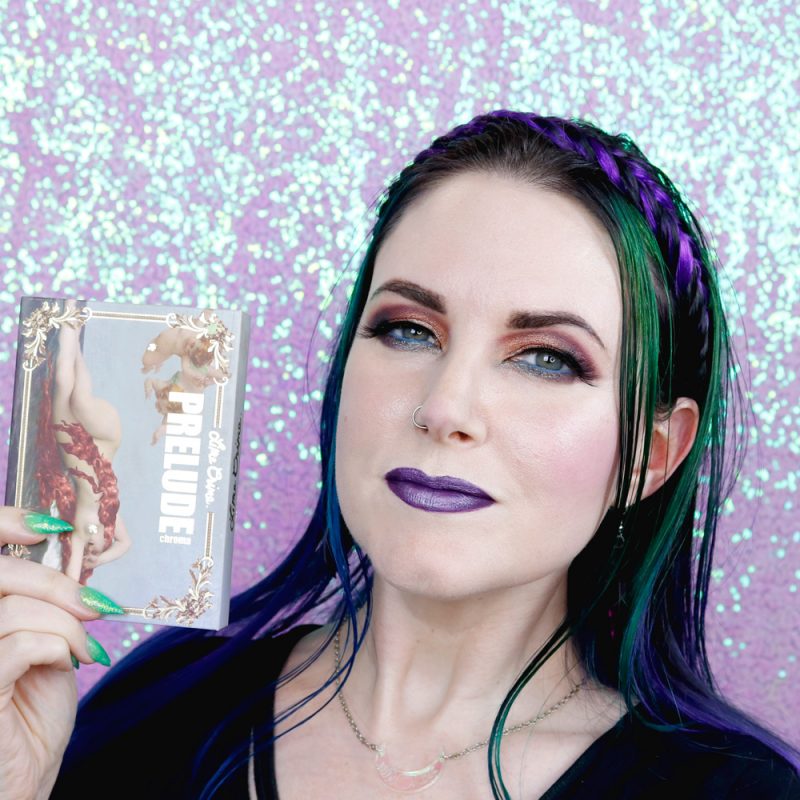 Here are some of the other Lime Crime Prelude Chroma Palette features I've made. I really do love this palette. The teals in it are so beautiful.
Sunset Makeup Look
Brows
Elizabeth Mott Queen of the Fill Tinted Brow Gel in Black
*Urban Decay Browblade Ink Stain in Blackout (v)
Eyes
Urban Decay Sin Primer Potion
Lime Crime Olympia (Prelude Chroma Palette) (v)(LB) – to set primer
Lime Crime Nymph (Prelude Chroma Palette) (v)(LB) – lid
JD Glow Opal (v)- lid
Lime Crime Cyprus (Prelude Chroma Palette) (v)(LB) – crease and outer lower lid
Lime Crime Genesis (Prelude Chroma Palette) (v)(LB) – outer corner
Lime Crime Saturn (Prelude Chroma Palette) (v)(LB) – inner lower lid
Marc Jacobs Blacquer pencil – upper waterline
Smashbox Black Liquid Eyeliner (v) – upper lashline
Moxie Lash Gel Magnetic Eyeliner Black – upper lashline
Eyeko Lash Alert Mascara
Moxie Lash Wifey Lashes for Hooded Eyes (v)
*Urban Decay Vivid pencil – lower waterline (Vivid was LE, try Nyx Blue Trip)
*Milani After Glow Strobe Light Liquid Highlighter (v)(LB)
Face
Smashbox Crystalized Primerizer (v)
Smashbox .1 Studio Skin Hydrating Foundation (v)
*Milani After Glow Strobe Light Liquid Highlighter (v)(LB)
Em Cosmetics Little Lilac Blush (v)
Rituel de Fille Intuition Contour (LB)
Fenty Beauty Lavender Powder (v)
Lips
Sugarpill Dark Sided lipstick (v)(LB)  (try Melt By Starlight for a deeper purple)
Lime Crime Plum Pudding lipstick (v)(LB)  (try Black Moon Ghost for a lighter purple)
* – PR sample
LB – Leaping Bunny Certified
v – vegan
I know I've featured the Lime Crime Prelude Chroma Palette several times. I really need to get my review up for it, as well as for the Lime Crime Prelude Exposed Palette, since I adore that one too. Slowly but surely I'll get through all of my Lime Crime reviews this year.
How do you feel about the Sunset Makeup Tutorial? Would you wear these colors? Or will you try other colors in this eyeshadow placement style?
Lime Crime Reviews