Lime Crime Nymph Tutorial
I'm back with another tutorial! Today's is the Lime Crime Nymph Tutorial featuring the Prelude Chroma palette. I love this beautiful palette and color story. Here are the shades in the palette – Nymph (silvery copper foil), Eros (metallic super gold), Sea Foam (iridescent teal blue green shift), Triumph (white gold metallic), Cyprus (warm royal purple matte), Saturn (ocean blue shimmer), Olympic (light beige nude matte), and Genesis (deep turquoise matte).
I find that Genesis pulls very green on my skintone, though it is quite lovely. I wish that both Genesis and Saturn pulled more blue than green, but it's easy to add some blue to them.
What Lime Crime Says About Prelude Chroma
Submerge into fantasy-filled hues with Lime Crime's Prelude Chroma Palette, an ode to the birth of the goddess, Venus! Dive into 8 profoundly pigmented shadows in matte, metallic, and iridescent finishes that give off a strong celestial energy.
From gilded golds to illustrious bluish-greens, this palette transforms your looks into glimmering and wild masterpieces as monumental as the waves she created. All shadows are made with Lime Crime's signature buttery-smooth formula for a color payoff that's as striking as the goddess' wavy locks.
Revel in beautiful jewel tones that are deserving of high-tide attention with rich-gold Eros or deep-sea teal Genesis. Go deep in plum Cyprus or starry Triumph for a perfectly posh look. Brighten up eyes with copper Nymph and iridescent blue-green Sea Foam. Open the foil-stamped palette, featuring winged cherubs to guide you through different shadows, for a special poetic surprise!
Lime Crime Nymph Tutorial

Lime Crime Nymph Step-By-Step Tutorial
Use Cyprus to create graphic liner.
Use Olympia to blur the edges of Cyprus all over.
Apply Nymph to the lid.
Smudge Cyprus along the outer half of the upper lash line and connect it to Cypress at the outer crease.
Line the upper waterline with Milk Boss and the lower waterline with LA Girl Extra Bright.
Pat Triumph on the inner lid.
Mix Sea Foam & Triumph together then use to highlight under the eyebrows.
Add mascara.
You can always add false lashes if you don't like just mascara.
Lime Crime Nymph Tutorial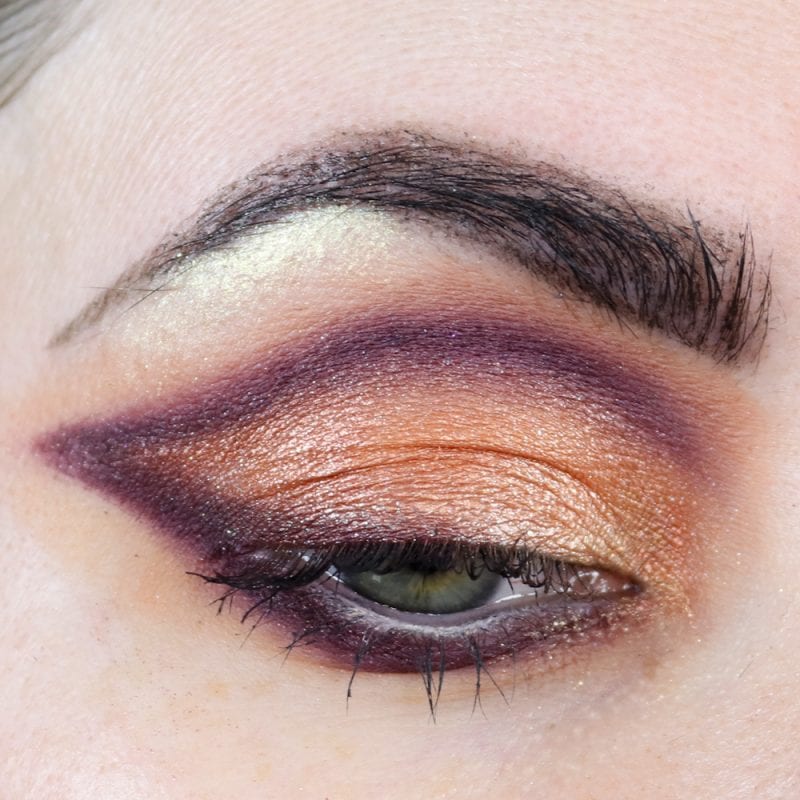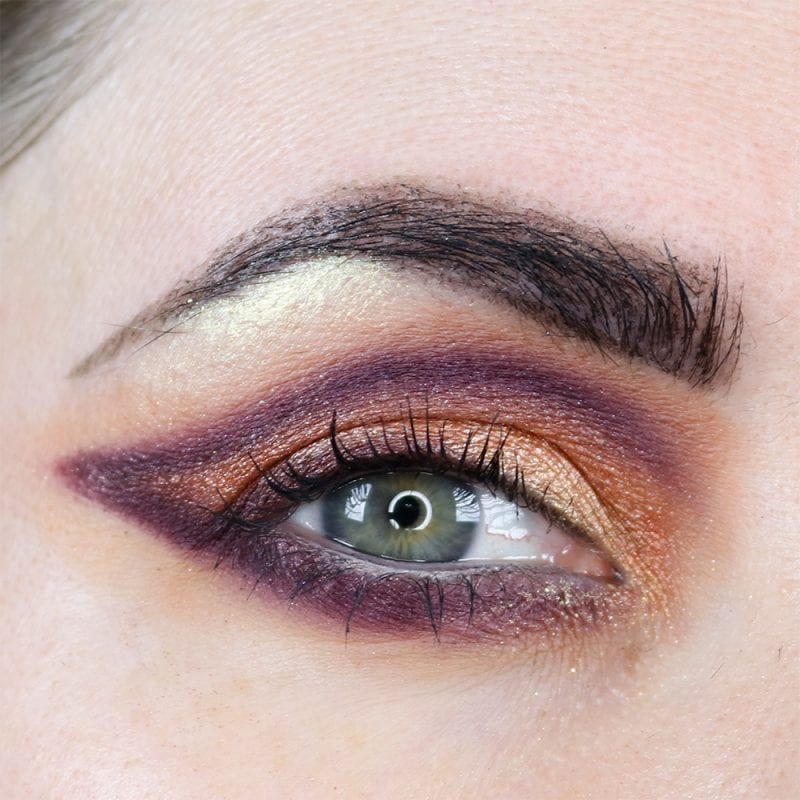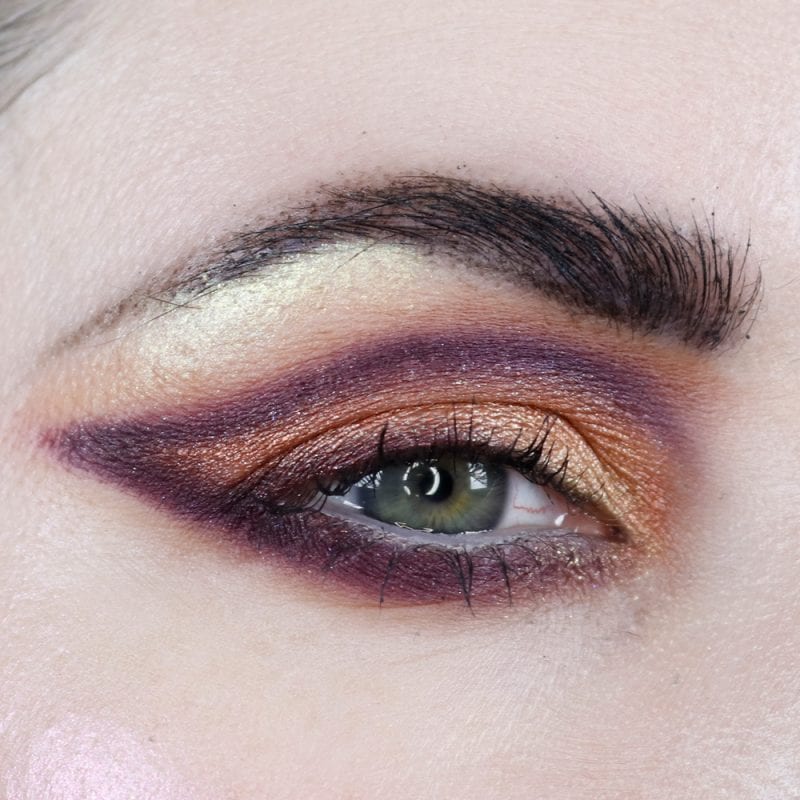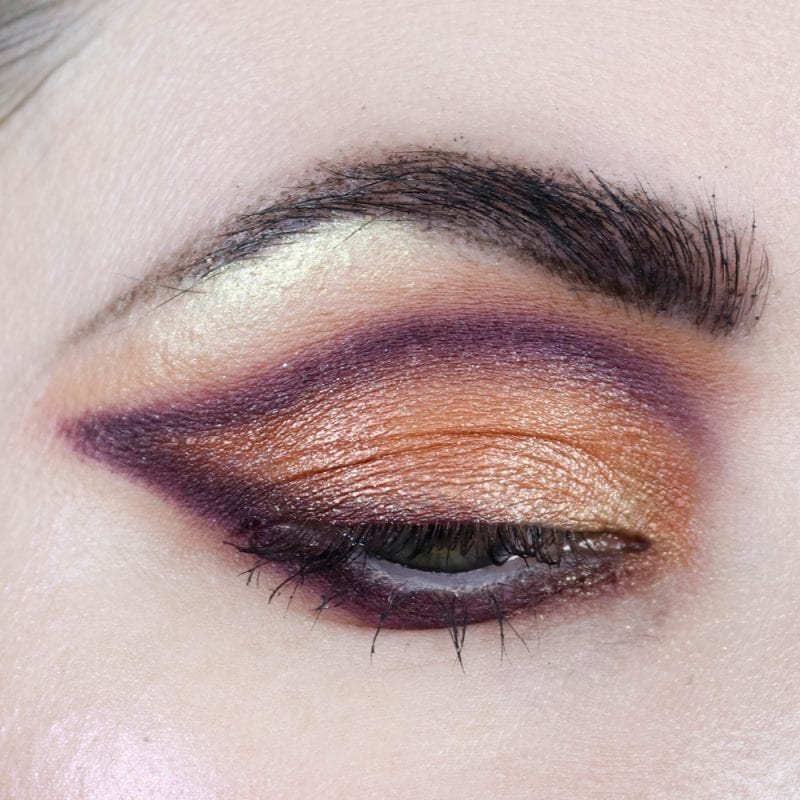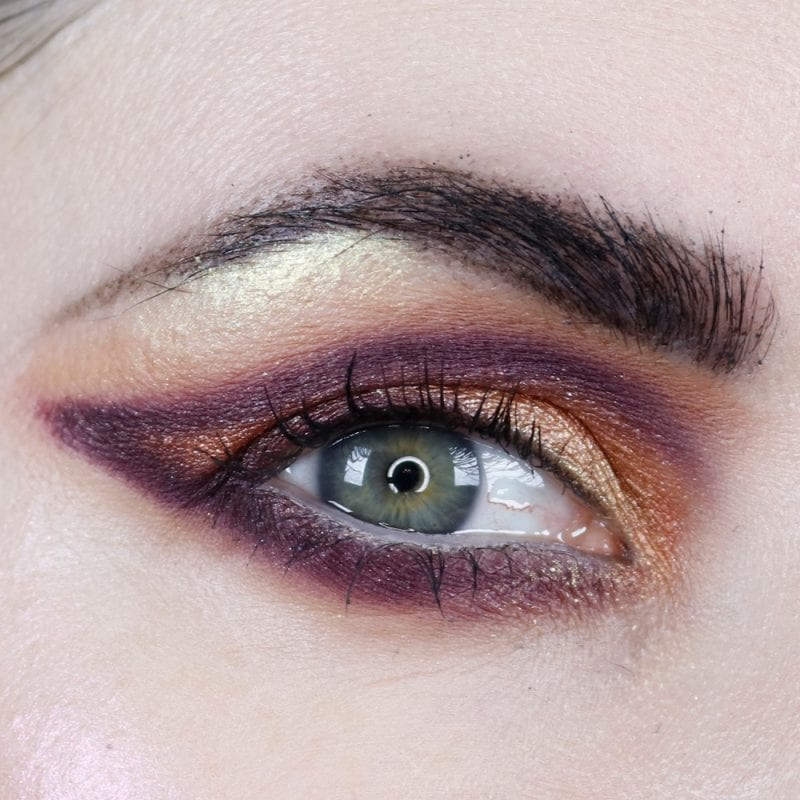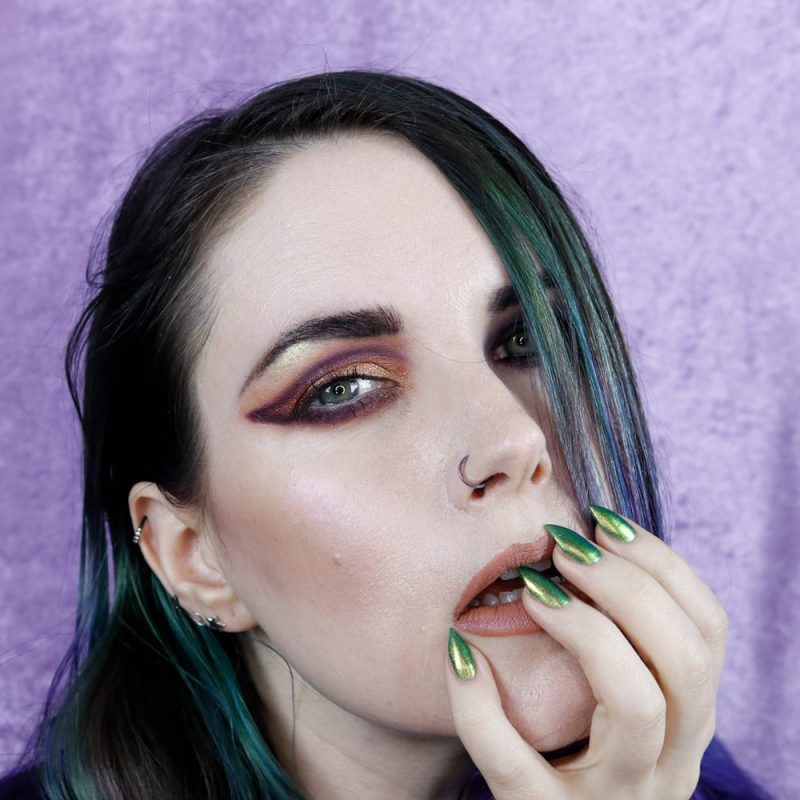 Eyes
TheBalm Put a Lid on It Eye Primer
Cozzette Beauty Essential Powder in C1 (v)
Lime Crime Prelude Chroma Palette (v)
Milk Boss pencil (v)
LA Girl Super Bright Eyeliner
CoverGirl Lash Blast Mascara
LA Girl Black Brow Pencil
Em Cosmetics Ebony Brow Cream
Face
Milk Flex Foundation Stick in Porcelain (v)
Nyx So Taupe contour (v)
Black Moon Catshark and Jellyfish highlight (v)
Lips
LA Girl Glitterati Glitter Magic Shimmer Shifting Lip Color
Nails
KBShimmer Let it Beetle (v)
Yes, I'm still in love with the Lime Crime Prelude Chroma Palette. It has purple and teal (green) in it, in addition to iridescent teal blue and gold. It's so freaking gorgeous!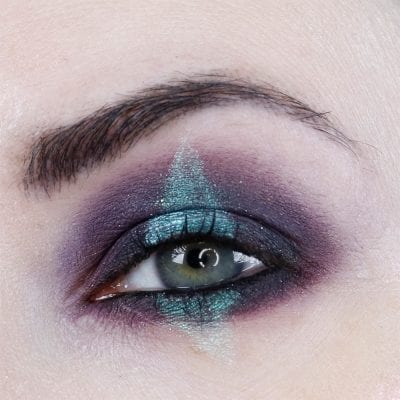 You can use it to create darker, cool-toned purples like I did for the dark tutorial above.
If purple and rose gold aren't your thing, try my teal tutorial with the Lime Crime Prelude Chroma Palette.