Top 10 CowCow Dresses to Buy on Amazon
Earlier this year I stumbled across the brand CowCow, so today I'm sharing my top 10 CowCow dresses to buy on Amazon. CowCow dresses range in price from $12 to $21. They're usually made from 90% polyester & 10% spandex. I normally avoid polyester, but these dresses are not itchy. They're extremely comfortable to wear in the hot humid heat of the eternal Florida Summer. I've been wearing these dresses almost every day.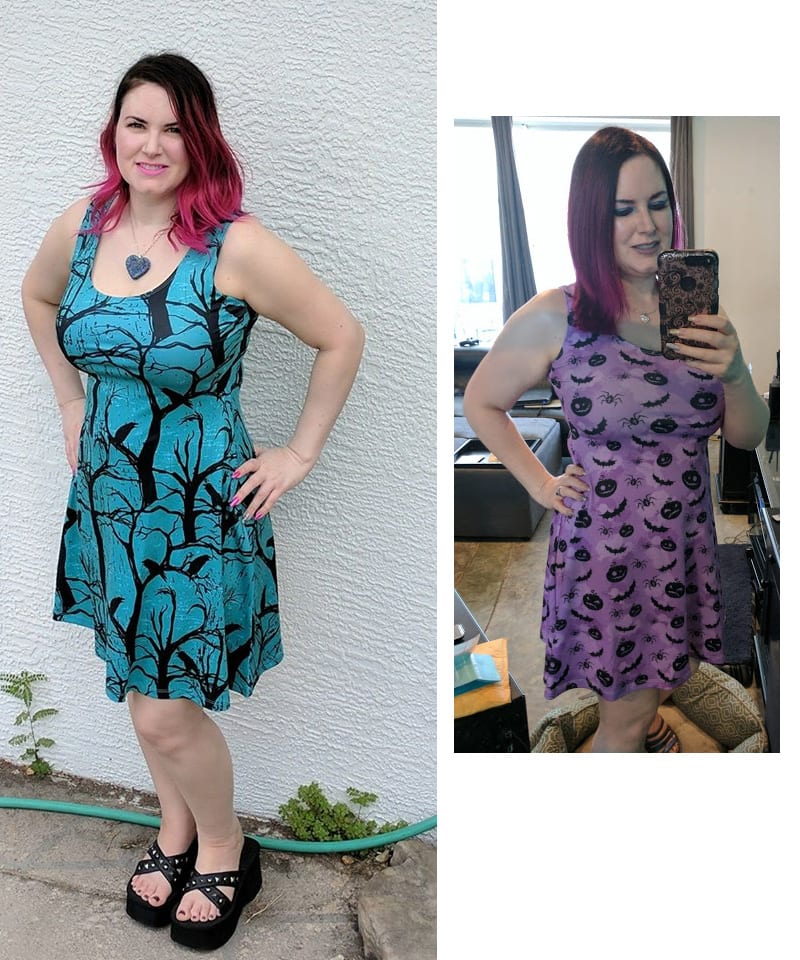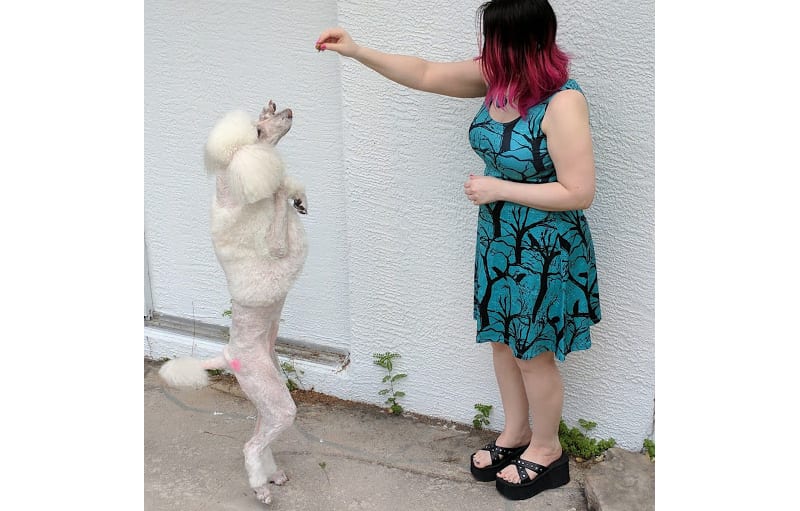 CowCow dresses are available in sizes XS to 3XL. I wear Medium in most prints but have a Large in 2 dresses. They hug my curves in all the right places and I find the dresses extremely flattering to wear. For the record, I'm 5'4″, 154 lbs, 36DDD and curvy. I prefer to shop in petites and buy size 10-12 in clothing. The length on me is to just above my knees, which I like. I've worn dresses sporadically in the past, but CowCow dresses have made it so I feel comfortable wearing them 4 or 5 days a week! See me twirling in my CowCow dress!
Most of my top 10 CowCow dresses are available with Amazon Prime 2 day shipping. I love the instant gratification! Some take longer to ship.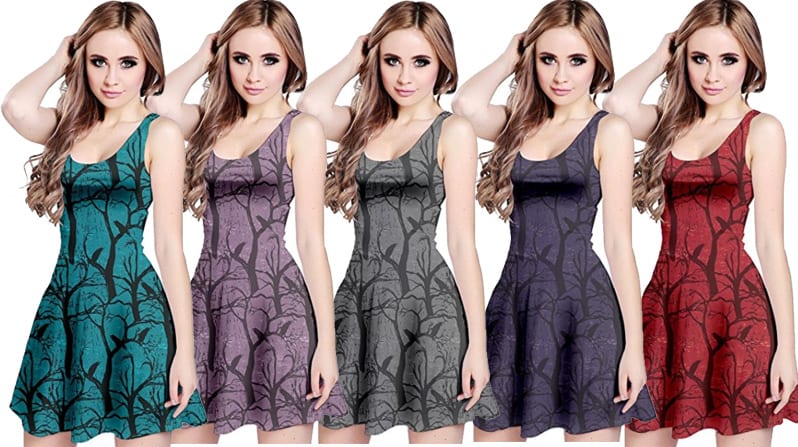 CowCow Ravens Wood Dress
The Ravens Wood Dress is number one on my Top 10 CowCow Dresses list for a very good reason – it's my all time favorite pattern that I've seen so far. I own it in 5 different colors because I love it so much. It reminds me of Edgar Allan Poe's the Raven. I think it's available in 18 different colors. You can see full body shots of me wearing the dress in my Empress Tea Room experience.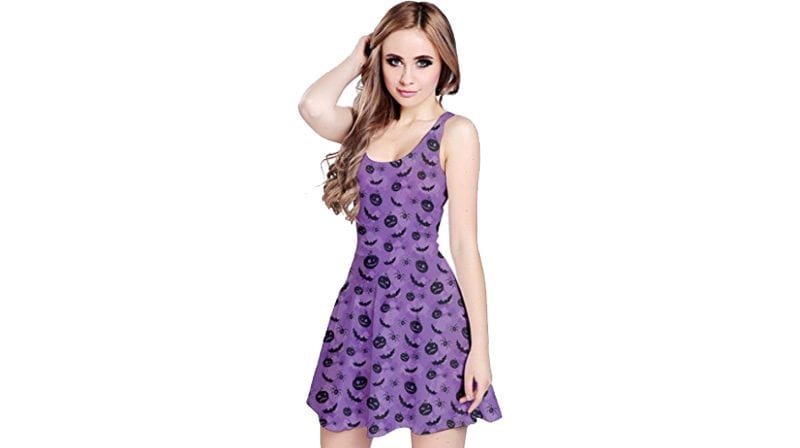 CowCow Pumpkins Bat Dress
The CowCow Pumpkins Bat dress is a pretty purple dress with black bats, spiders and pumpkins on it. I love the exact shade of purple and the black print detail.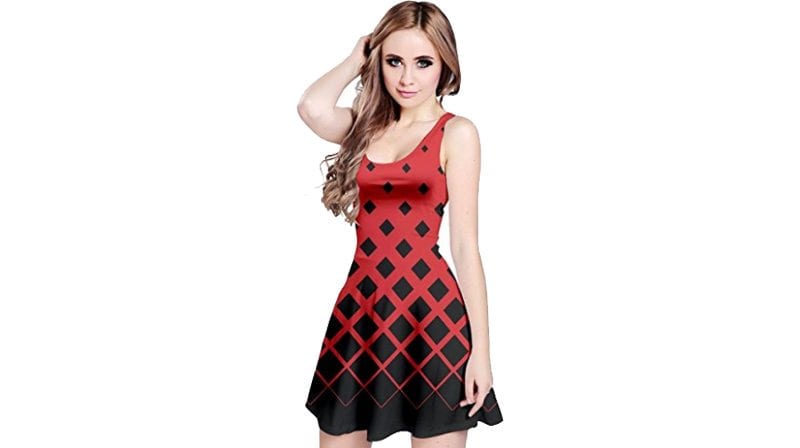 CowCow Harley Quinn Dress
I bought the CowCow Gradient Rhombuses dress because it reminded me of Harley Quinn. It's a really cute black and red pattern dress.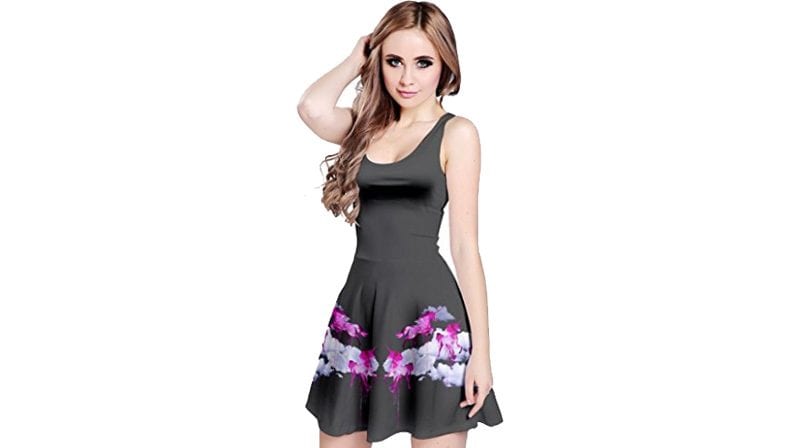 CowCow Gray Sky Unicorn Dress
I found this CowCow Gray Sky Unicorn Dress when I was poking around looking at the Alice in Wonderland prints that they had. It appealed to me because it's a mostly dark grey dress with these sort of hot pink dripping unicorn shapes.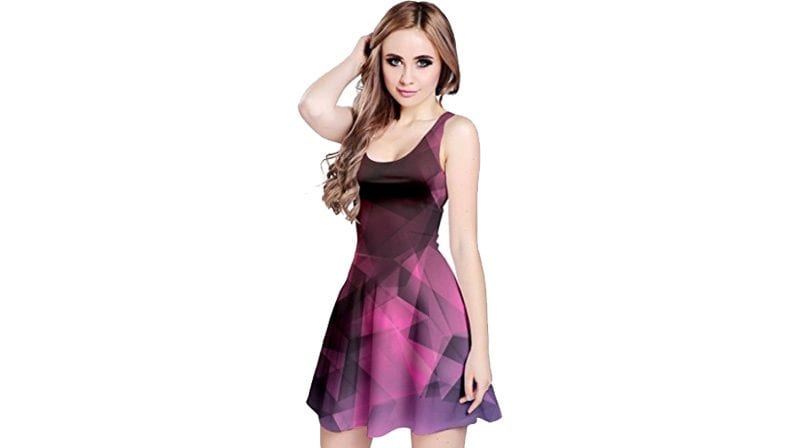 CowCow Red and Purple Dress
I bough the Red and Purple Dress because it starts our blackened burgundy at the top, transitions to red, then to pink and ends in purple. I love the refracting design.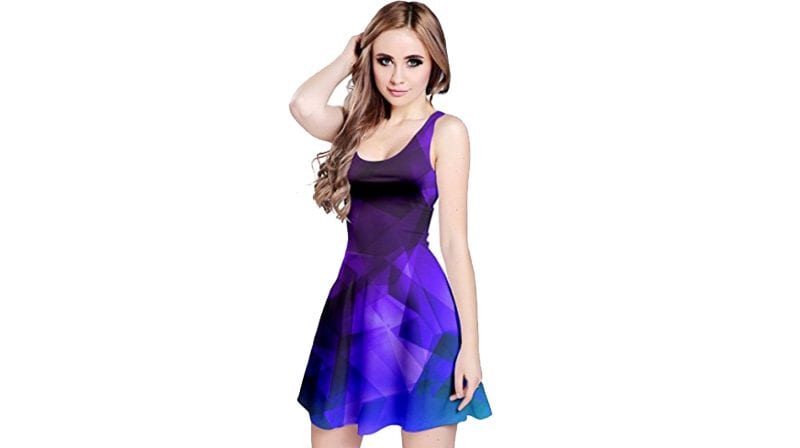 CowCow Purple and Blue Dress
The Purple and Blue Dress is similar to the Red and Purple. It starts out blackened plum, transitions to purple, then to blue and ends in teal blue. It's a really cool abstract design.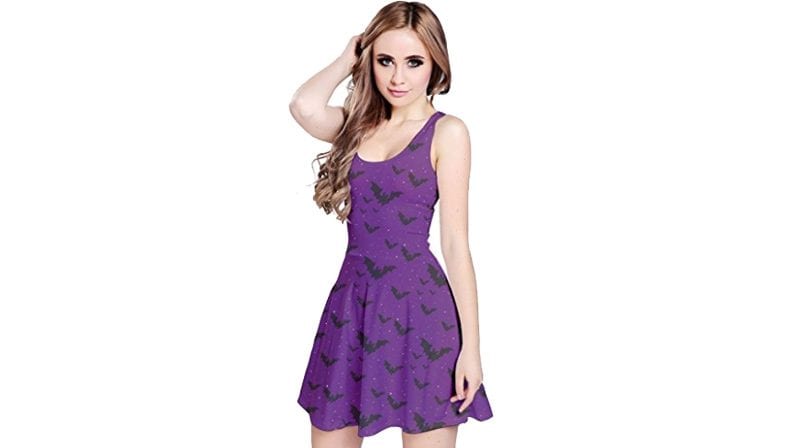 CowCow Bats and Stars Dress
I love just about anything purple with bats and this dress is no exception. I also own this in a cap sleeve style. I prefer the sleeveless style.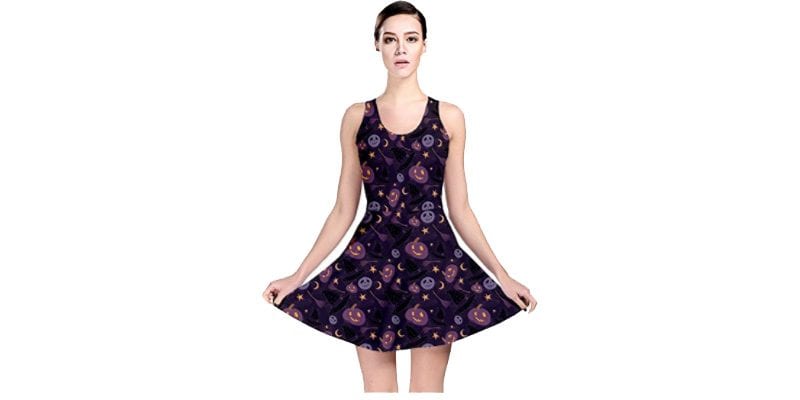 CowCow Witchcraft Pumpkin Broom Dress
I thought this Pumpkin Broom Dress was cute and witchy, which is why I love it.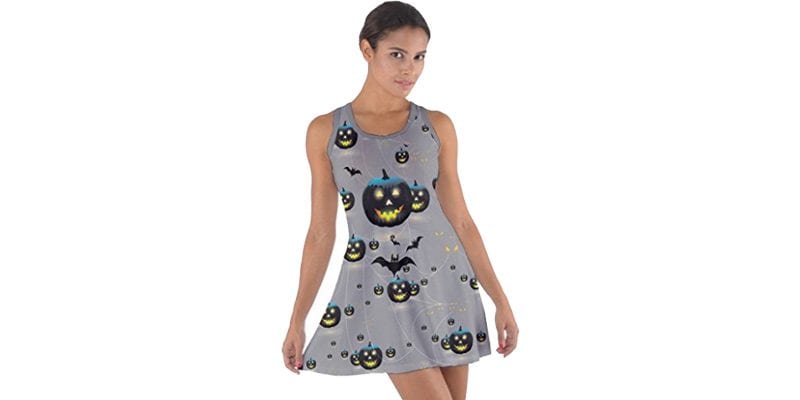 CowCow Pumpkin Racerback Dress
The CowCow Pumpkin Grey Racerback Dress is one of the few styles that I absolutely need in a size large. It doesn't fit my chest otherwise. It's a super cute print. It's also 90% cotton and 10% spandex. I wish more of the prints I liked were available in the 90% cotton!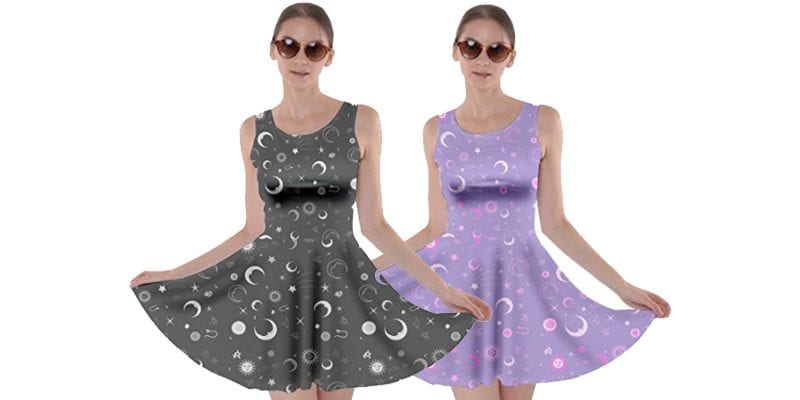 CowCow Constellations Dress
I bought the CowCow Constellations Dress in grey and absolutely love the print. When I saw it available in the lavender purple, I decided to pick that up too.
I always end up with tons of compliments on my CowCow dresses and everyone wants to know where to get them. Now the secret is out! I get these cute summer dresses on Amazon.
Have you tried CowCow? They're Phyrra approved!
Gothic Fashion