Hello beautiful creatures! It's been a while so I thought I'd share a personal life update with you. I've had so many different things happening lately in my life.
First up, life after being fully vaccinated against COVID has been great. Dave and I have been slowly reintigrating back into the world after being half-feral at home. We've started by attending outdoor events with friends and practicing social distancing. I've seen friends in small groups indoors.
I've now been inside a restaurant and eaten a meal with friends indoors, though I still prefer to do curbside pickup or delivery. Not gonna lie, I preferred delivery prior to the pandemic, because I love the comfort of my own home or my friends' homes. And I finally set foot inside an Ulta recently because I placed an online order for in-store pickup.
When I go somewhere indoors, I wear a mask. I've been wearing these purple masks that my friend Erin shared with me or other masks handmade by friends.
Mickey's Birthday Party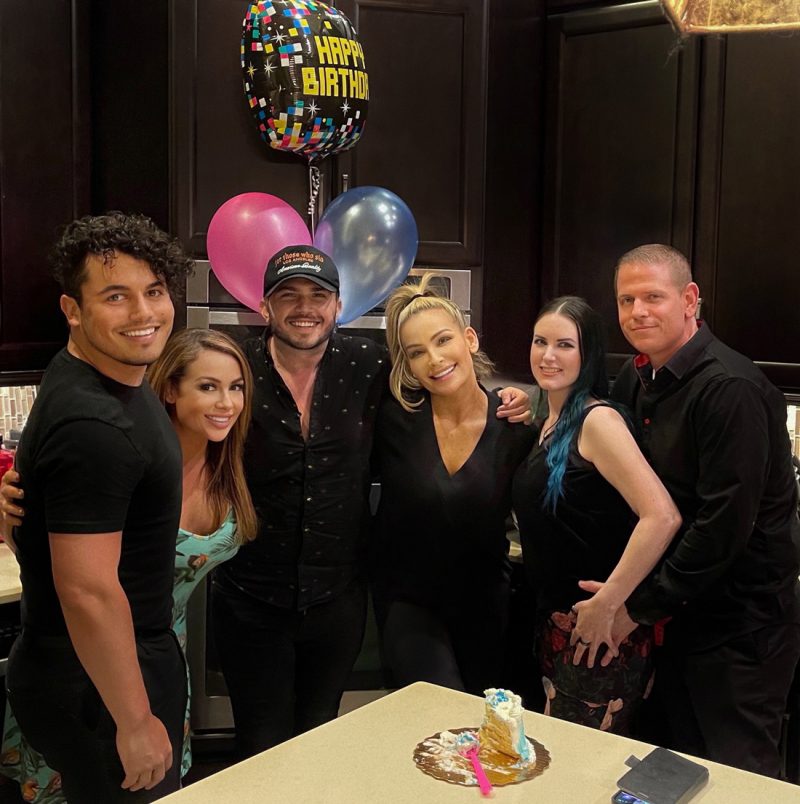 The first 'big' life update event I attended was a surprise birthday party for Mickey that Nattie and Jenni threw. We had a fabulous time! Being able to see friends and hug them has been the best!
Iron Anik Games
The next big life update event that I attended post-COVID was the Iron Anik. Iron Life Athelets and the Foundation for Scottish Atletics joined forces to raise awareness for brain cancer and help cover medical expenses for Aniks Pepin, an athlete who is battling brain cancer. This event mixed classic Highland Games strength events with Strongman competition events. My friend Tania competes in the Strongman community and invited us to attend. We had such a fabulous time I didn't even remember to pull out my camera to snap photos. However, you can see a video of a border collie adopting me at the event!
Sky Diving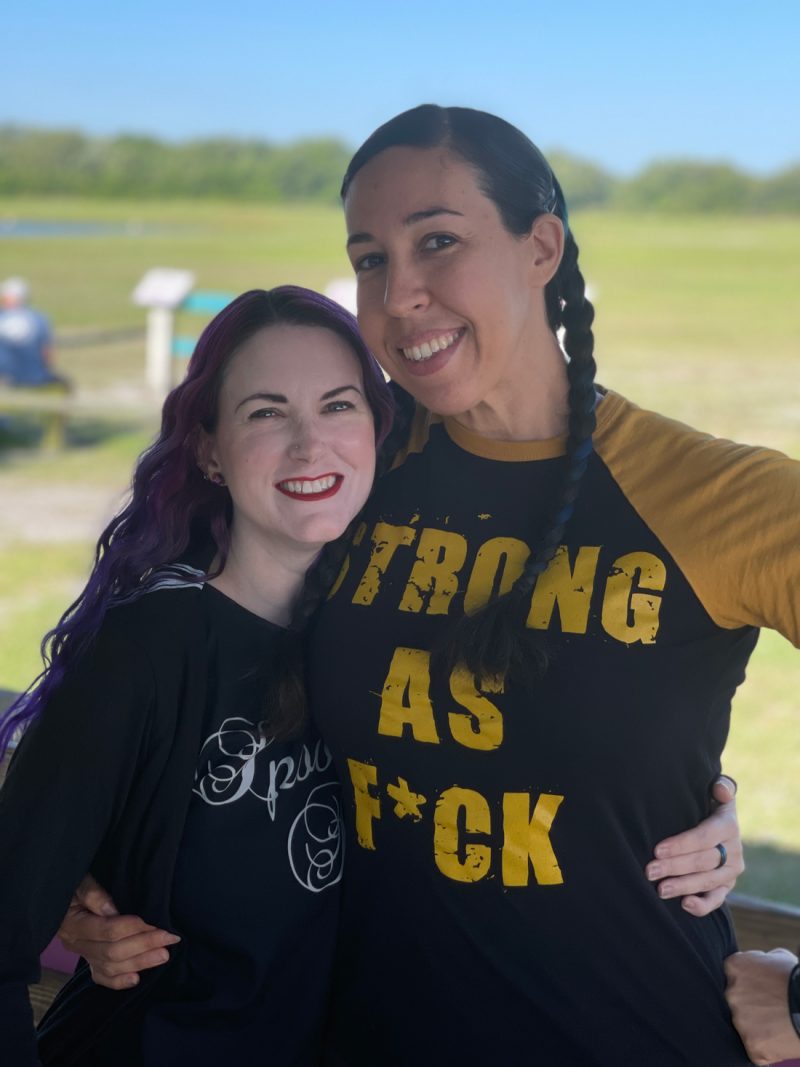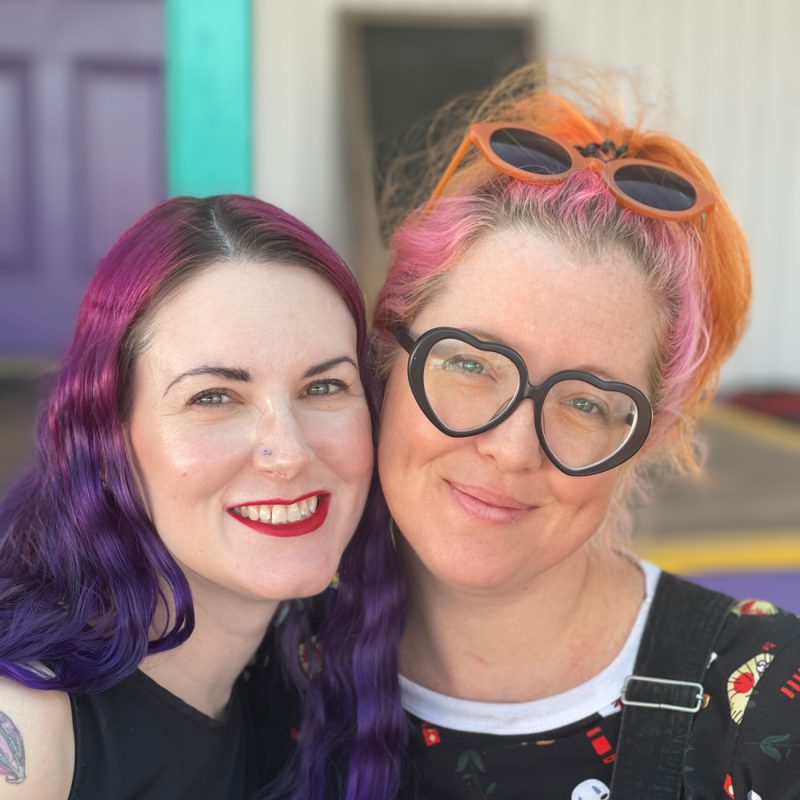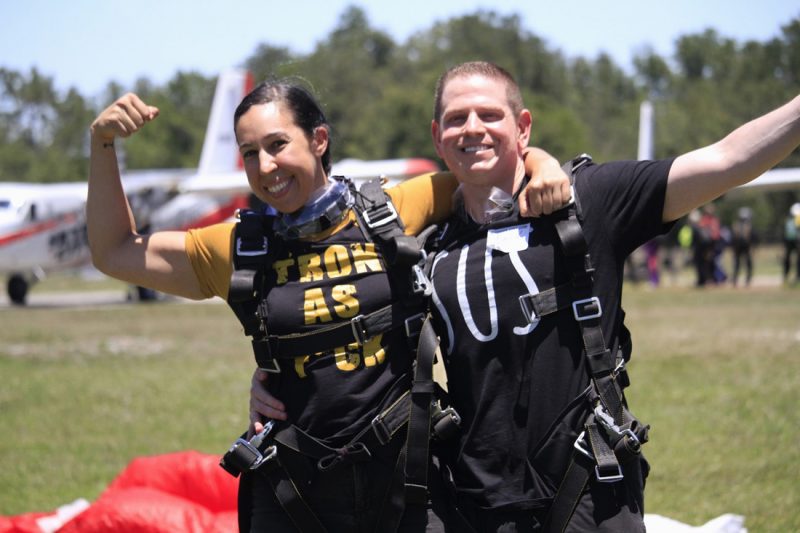 Yesterday, Dave and Tania went skydiving for the first time. While I seriously thought about jumping out of the plane with them, I couldn't quite convince myself to do it, though I've been planning to go indoor skydiving for several months. I watched the two of them jump and they thought it was a lot of fun. Carlye came and hung out with us while Dave and Tania waited to skydive.
Work
I wanted to share a work life update too. While I really enjoyed my new job that I started in January, it was quite draining with the constant video meetings. This position helped me with my self-confidence, which I needed. Recently my bestie Jessie offered me a position within her company as her assistant and I accepted. I will be starting a new job with her soon and I'm really looking forward to it.
Divorce
I have yet another divorce life update to share. It is such a painful experience to go through. I'm still in the throes of my divorce, but hoping it will be over with in the next few months.
Other Tidbits
I'm currently working on having my blog updated and redesigned for 2021, since this year is my 13th blogaversary. This blog became a thing in May 2008. The new mobile design is so much easier to navigate that I cannot wait for it to be live! My friend Jamie is doing a great job on the redesign.
I'm still struggling with my PMDD. My next step is to see a reproductive psychiatrist and see if she can help. I'm also trying to get in to see a gyn who specializes in PMDD. However, these doctors are booked out months in advance and it's hard to not feel frustrated with my situation.
I've been dealing with online harassment, which has not been fun. It's seriously made me think about shutting down my blog and getting rid of all my social media profiles. While I love blogging, I do not love to be harassed. If I set a boundary, I expect it to be respected. If it's not respected, I cut people out of my life. Remember, you do not owe anyone else closure. You do not need to toxic people in your life. You can cut them out. In case you missed it, here's why I don't talk to my toxic mother.
Below are some mental health articles you might enjoy.
Upcoming Reviews
Now for a makeup life update. I have so much makeup on deck to be reviewed, but my problem has been finding the time to do it. During the week I haven't had time, but I'm hopeful that I will with my new job. And I've been filling my weekends with seeing my friends face to face, whom I've missed terribly. Below is what you can expect to see from me in the next few weeks.
Haus Labs Le Monster Matte Lip Crayons (these are on sale today for $12, I LOVE Mastered and also own Hot Rod, Club Kid, Bella, and Exotica)
Ofra Signature Galaxy Palette (I no longer support Ofra after their owner David displayed a white power, anti-Semitic symbol while wearing a MAGA hat and donating to Trump.)
Ofra Signature Empowered Palette
bareMinerals Gen Nude Blonzer Blush + Bronzer in Kiss of Pink (my new favorite blush)
Ofra x Samantha March Life's a Draft Mini Mix Palette (this looks way more brown toned in person)
So there's my personal life update. This is what has been going on with me. What's been going on with you?