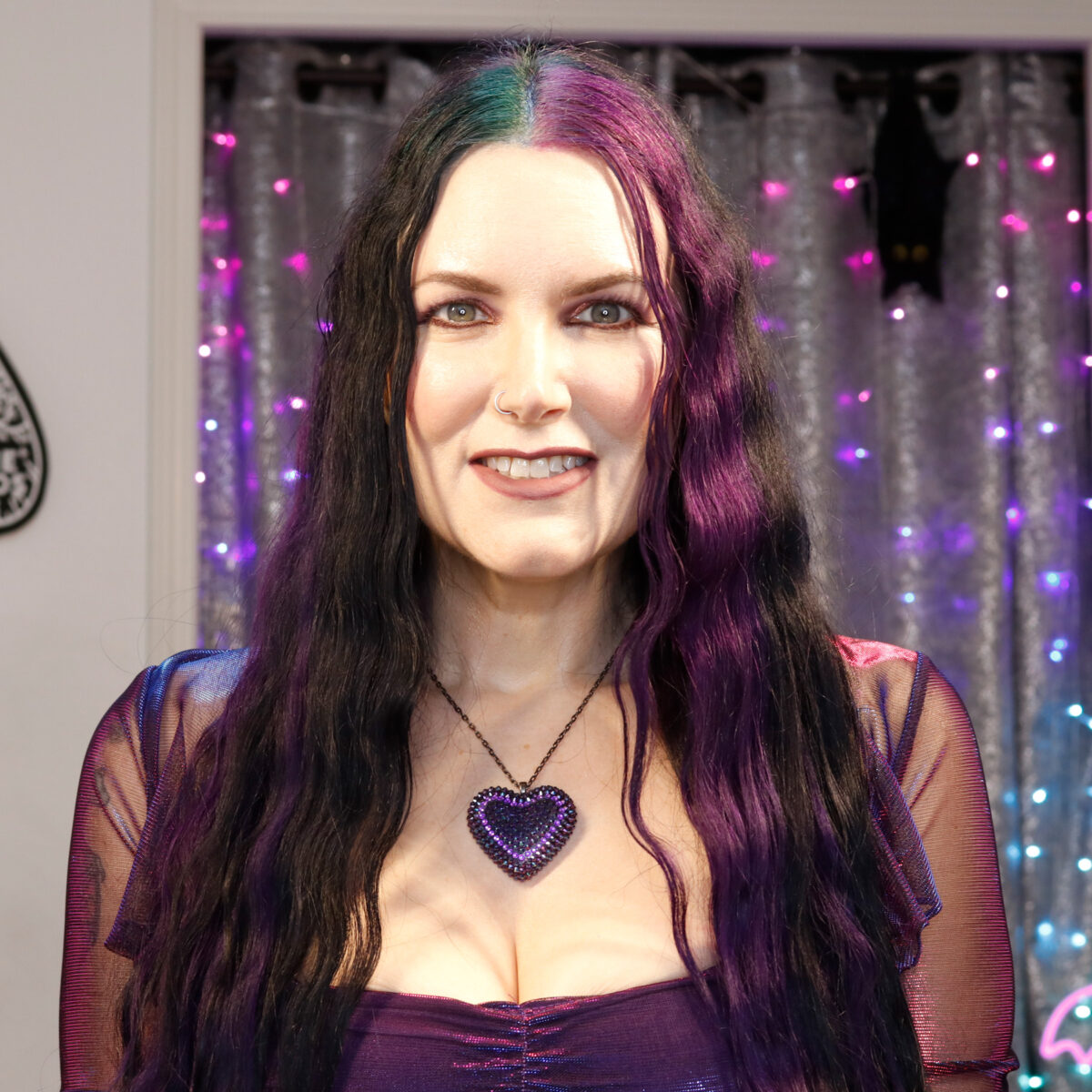 Hello, beautiful creatures! Today I'm sharing a step-by-step Lethal Lithophyte tutorial for hooded eyes. Not only did I eschew false lashes today, but I also forgot my mascara! So you can see what my natural eyes look like with my lash lift, with no mascara, only a little eye primer on them. I meant to try eye primer on my lashes and then put on mascara, but Nyx and Amaya needed a lot of attention yesterday, so I forgot the mascara.
I recently upgraded my studio fill lights, so I'm shooting around 4500k temperature, a bright warm light that adds some warmth to my skin. Let me know what you think of this versus my preferred 5600k cool lighting. I'm saving up for a Sigma 35mm f/1.4 Art Lens for my Canon 80D DSLR camera to allow for better depth and dimension in my videos.
Purple Taupe Makeup Look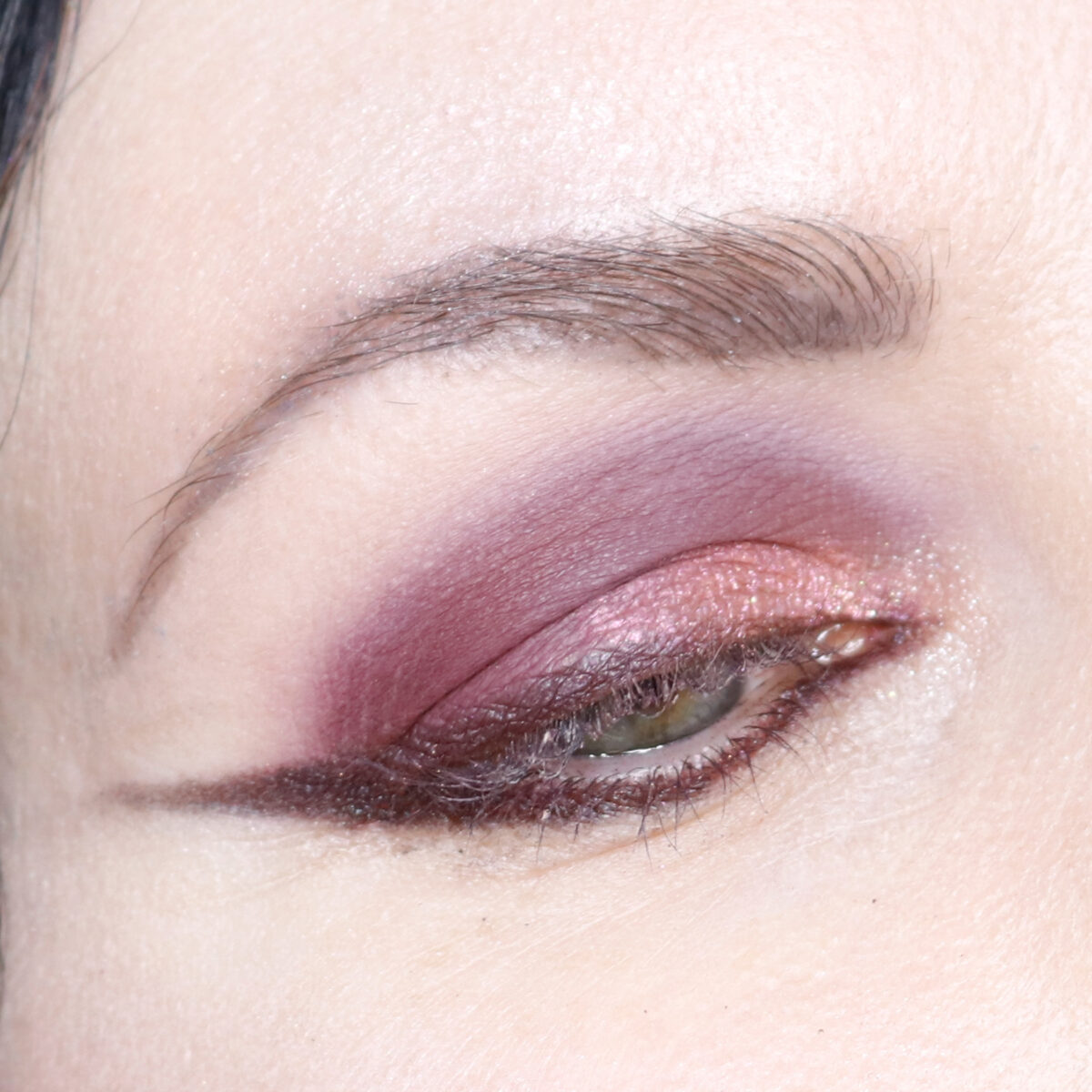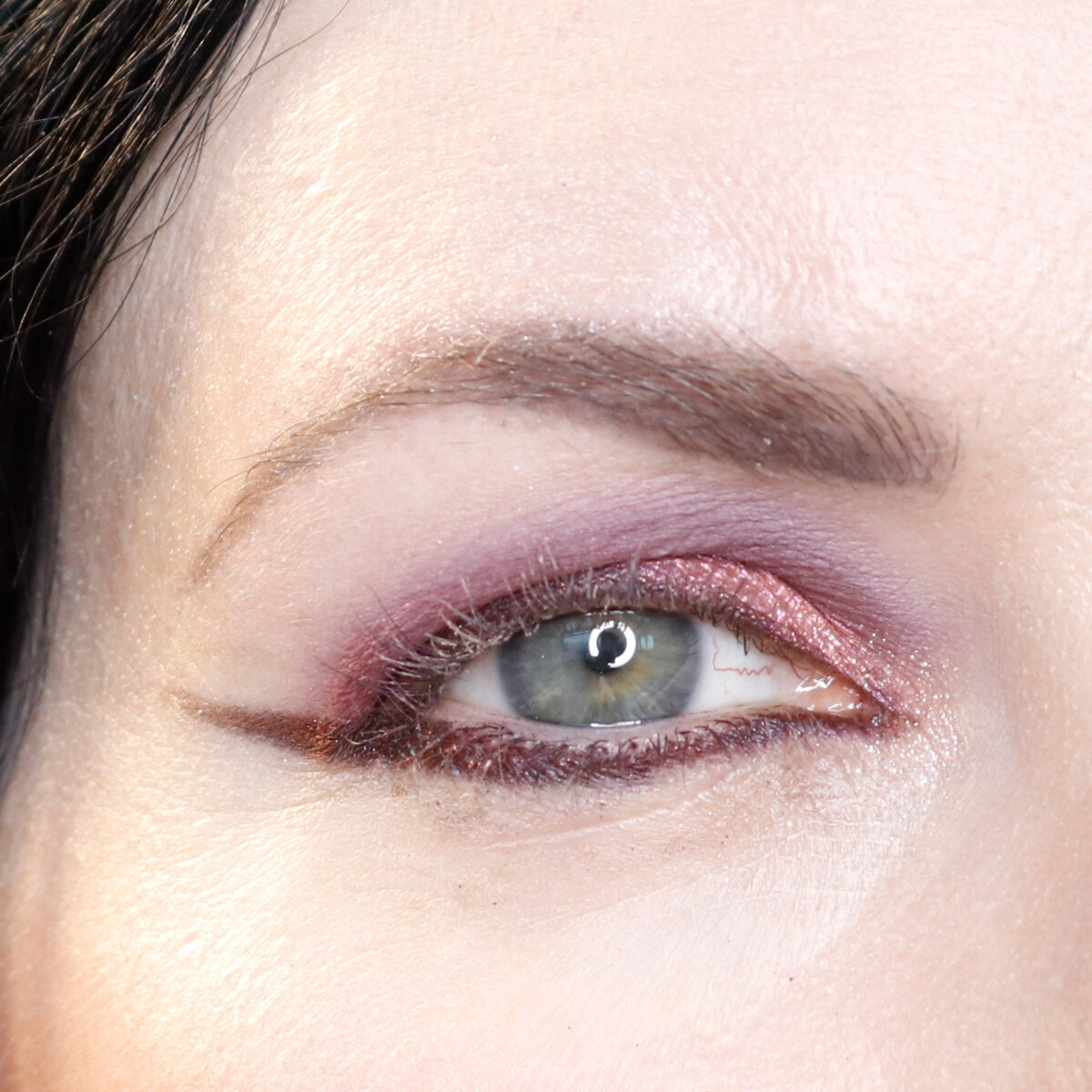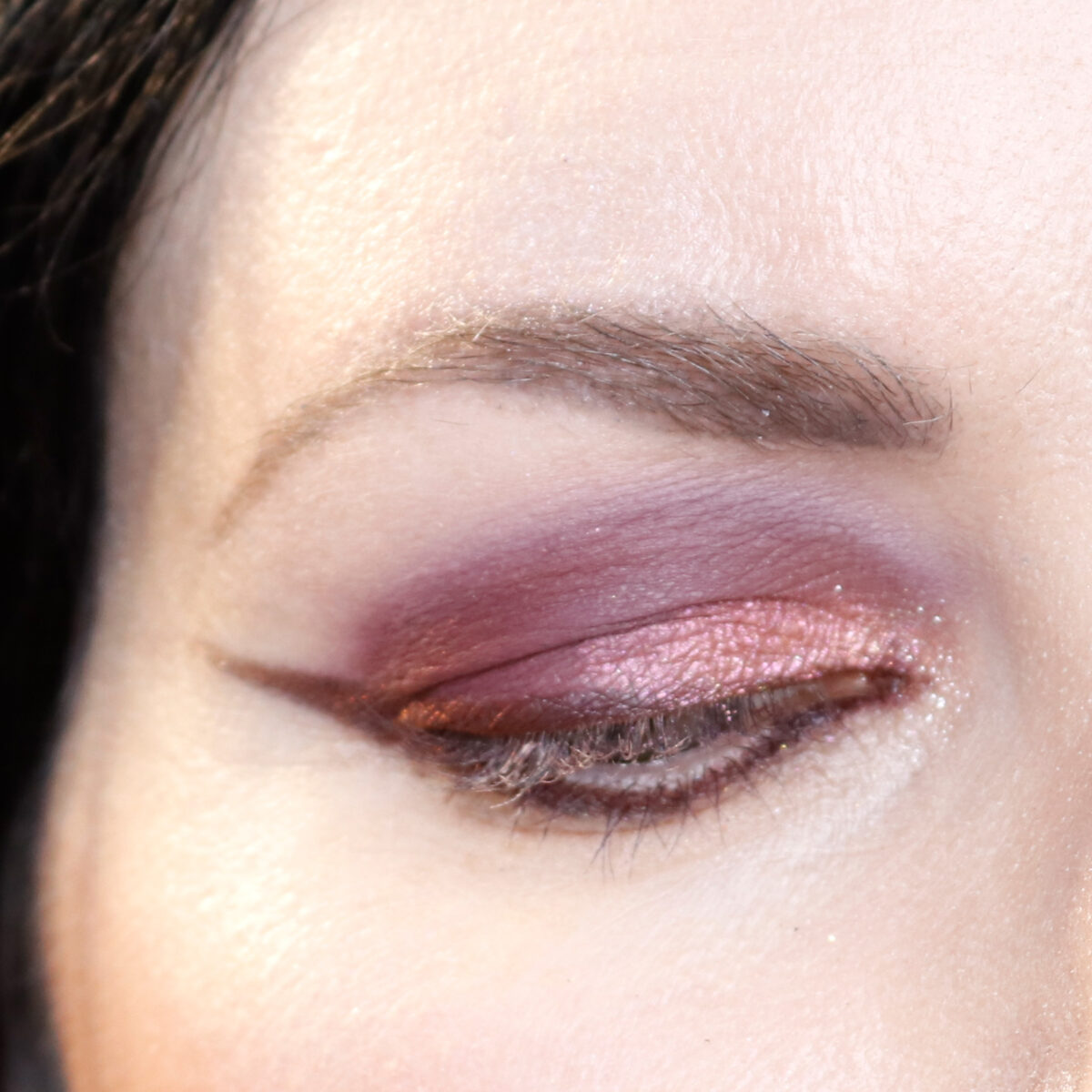 Eyes
About Face Shadow Fix Eye Primer
Lethal Cosmetics Lithophyte
LC Moonbeam
Lethal Cosmetics Unity
Nabla #3 Cupid's Arrow
Lime Crime Ethereal
Terra Moons Blood Moon
Nabla Water Dream
Brows
Haus Granite Gray Brow Pencil
Nyx Brow Glue
I love how the lighting looks on my eye shots.
Lethal Lithophyte Tutorial for Hooded Eyes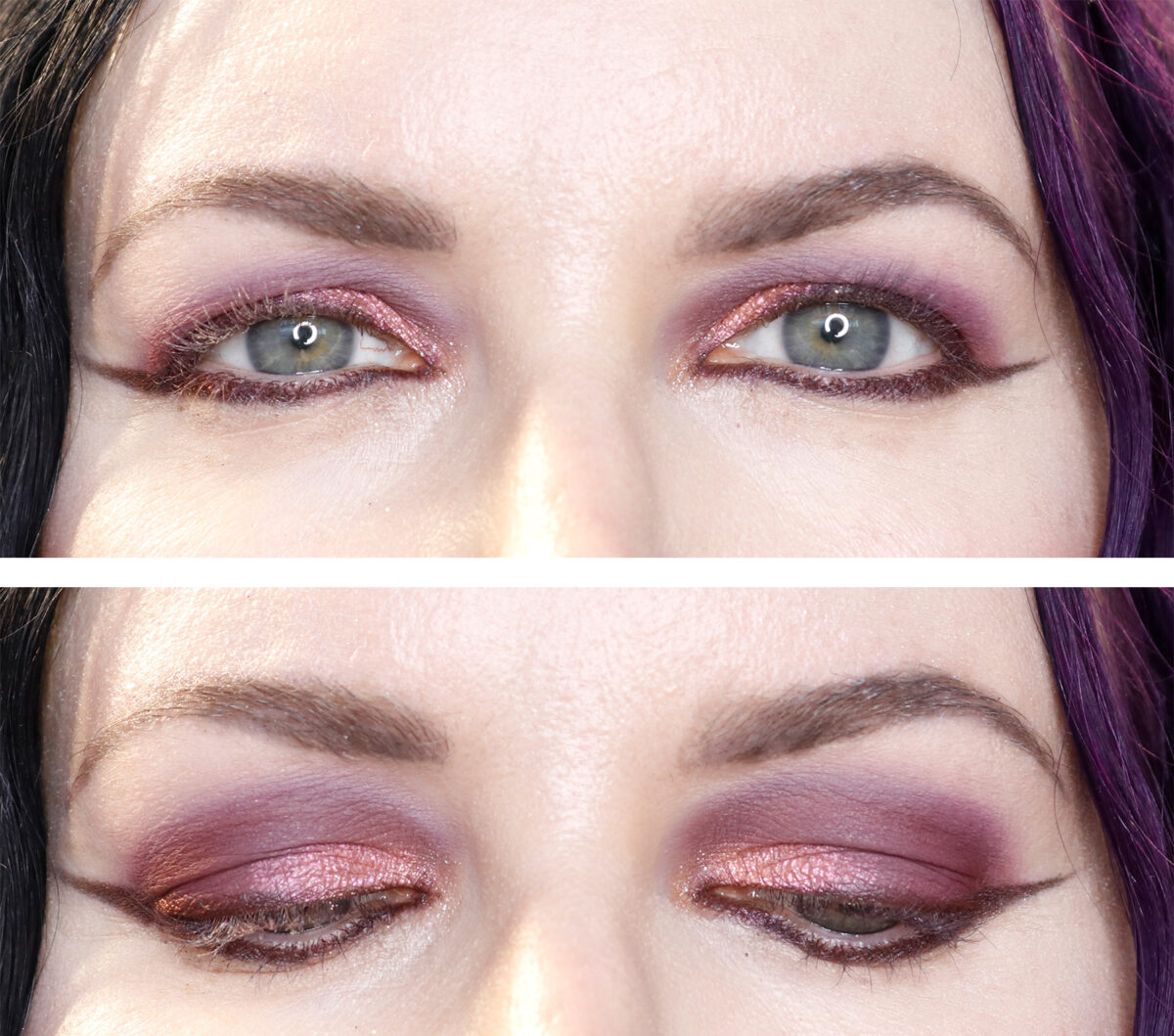 I filled in my brows differently than I usually do for the Lethal Lithophyte Tutorial. I used Haus Granite Gray Brow Pencil to draw on my tail, fill in my arch, and feather the color softly towards my inner brow. I set it with Nyx Brow Glue.
Generic Color Descriptions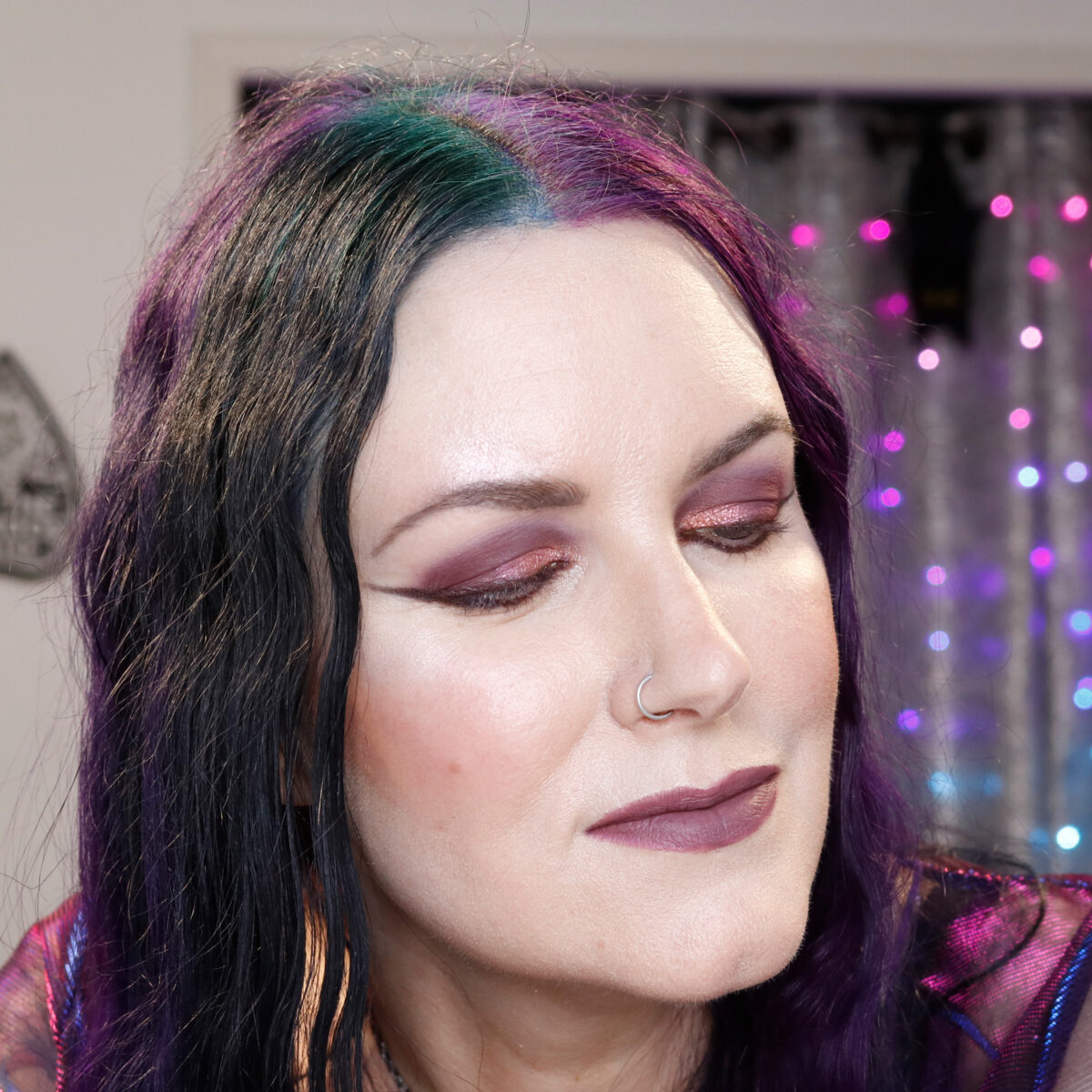 I hope you find the Lethal Lithophyte Tutorial very easy to follow. I've included generic color descriptions for you to shop your stash.
The Lime Crime Greatest Hits palette, which has Ethereal, is on sale for $16 right now! That's 50% off! I adore the glow formula from Lime Crime!
Monochromatic Purple Taupe Face Makeup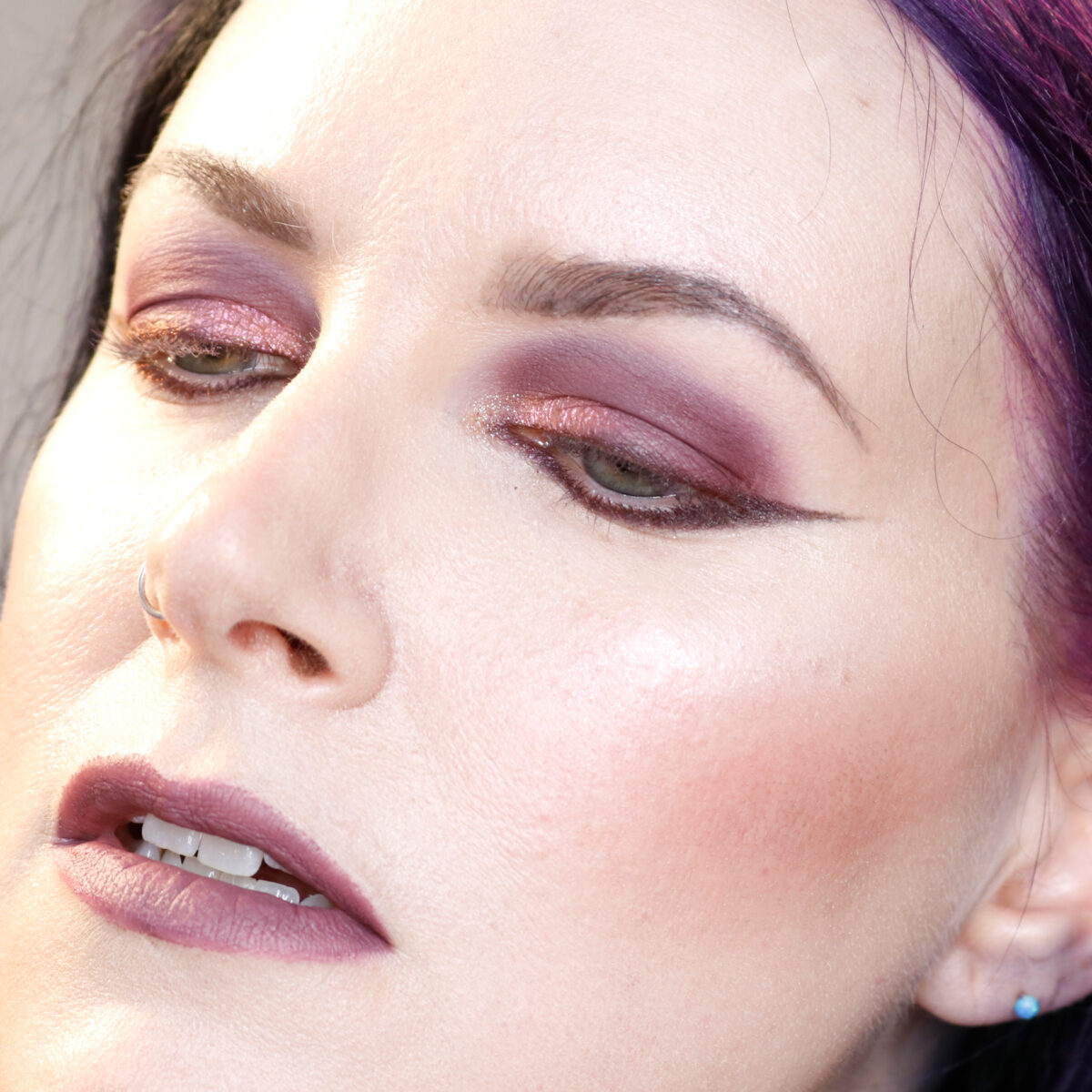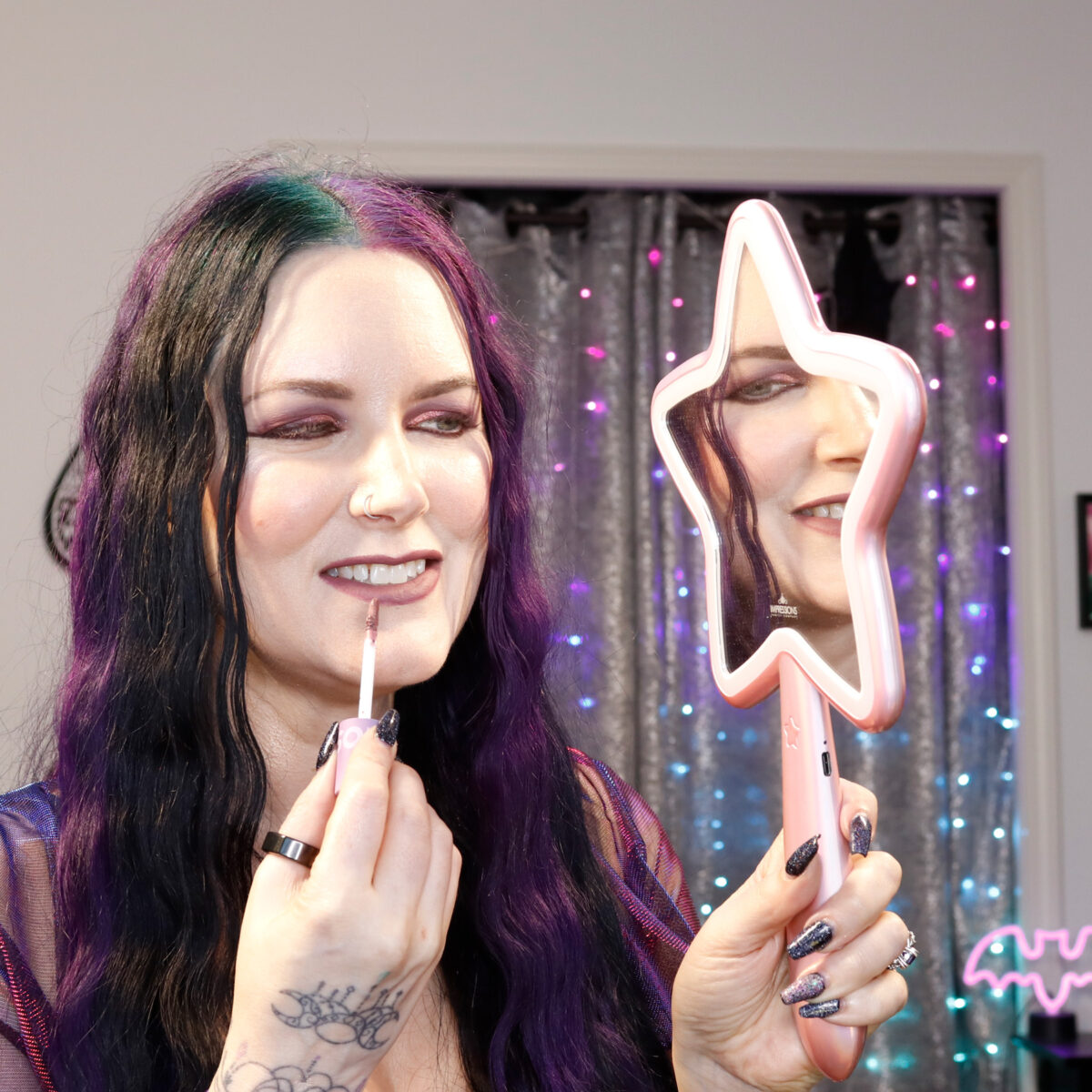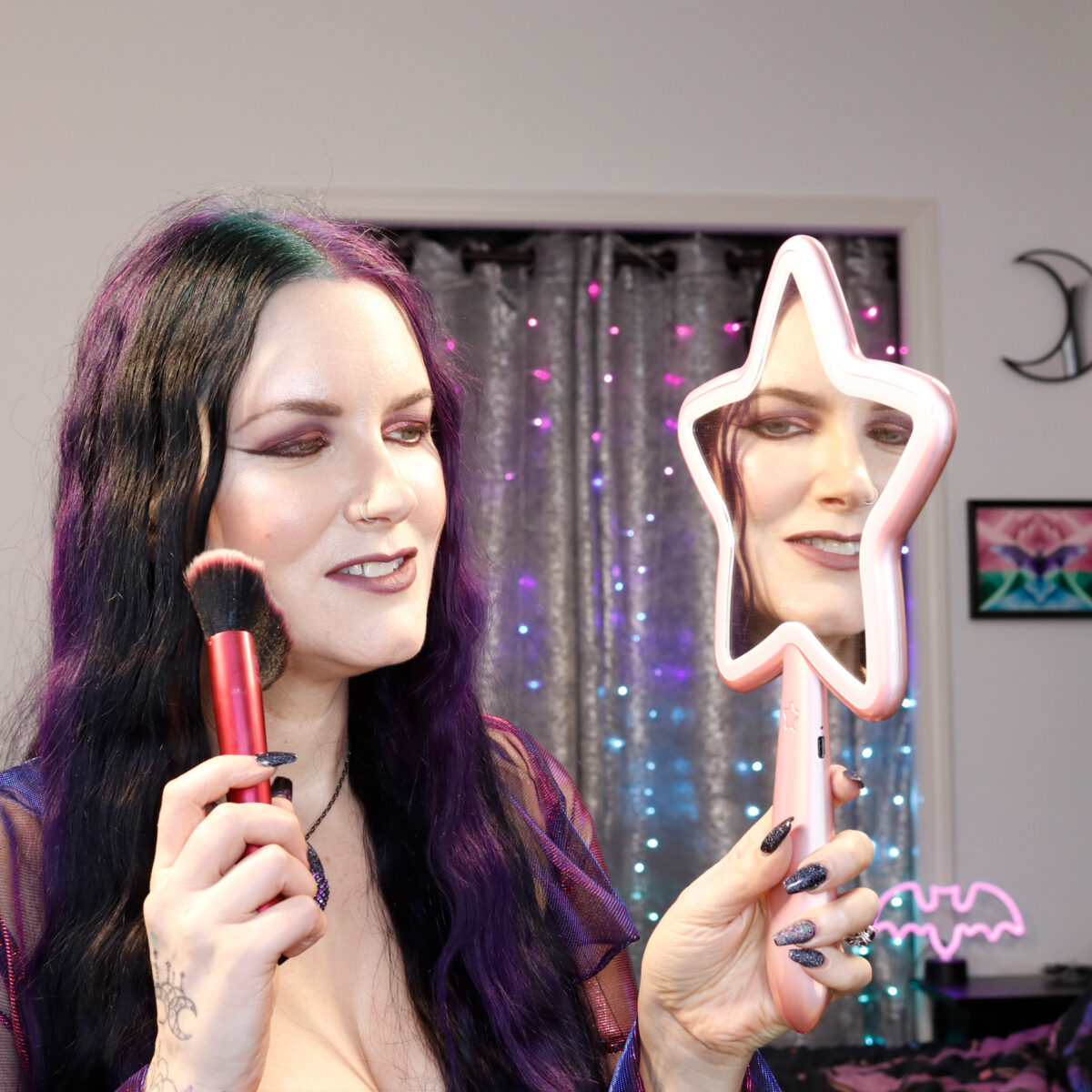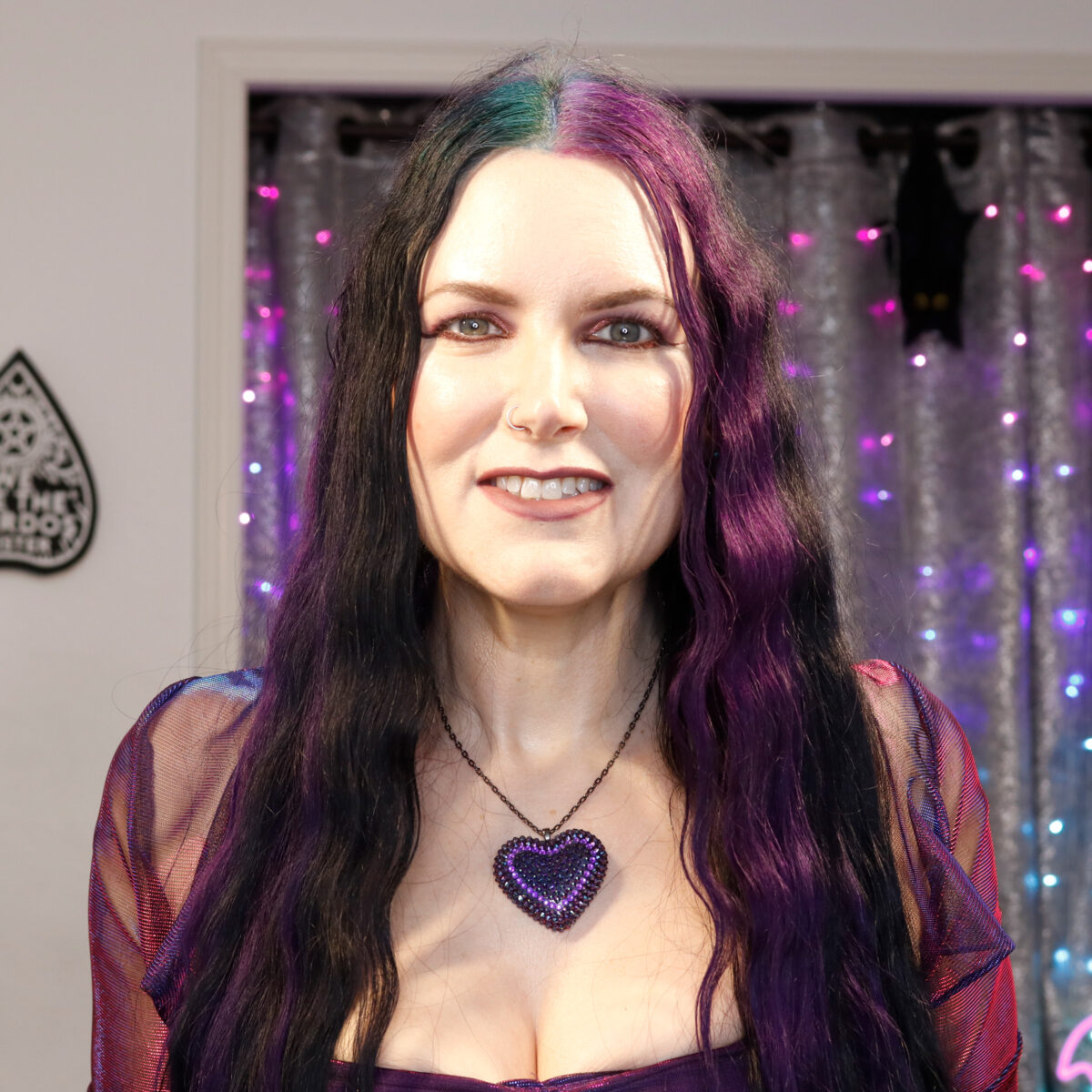 Face
Auric Glow Lust in Morganite 2.0
Danessa Myricks Yummy Skin Blurring Balm in Universal and Shade 1
Fenty cream blush in Summertime Wine
Silk Naturals Serenade blush
Fenty cream bronzer in Amber
Patrick Ta She's Seductive blush
Lethal Quartz cool bronzer
Fenty Pro Filt'r Powder foundation in 105
Kaleidos Star Surfer highlighter
Lips
Lime Crime Tarot Lip Pencil
Kaleidos Mercury Wave Cloud Lab Lip Clay
The photos' up close face shots and eye shots for the Lethal Lithophyte Tutorial look fabulous, but the further away face shots appear too yellow for my taste. What do you think?
I love how the warmer lighting brings out the burgundy red and gold hues of Terra Moons Blood Moon. I need more satiny multichromes in my makeup collection, like Blood Moon.
Lethal Lithophyte Tutorial Final Thoughts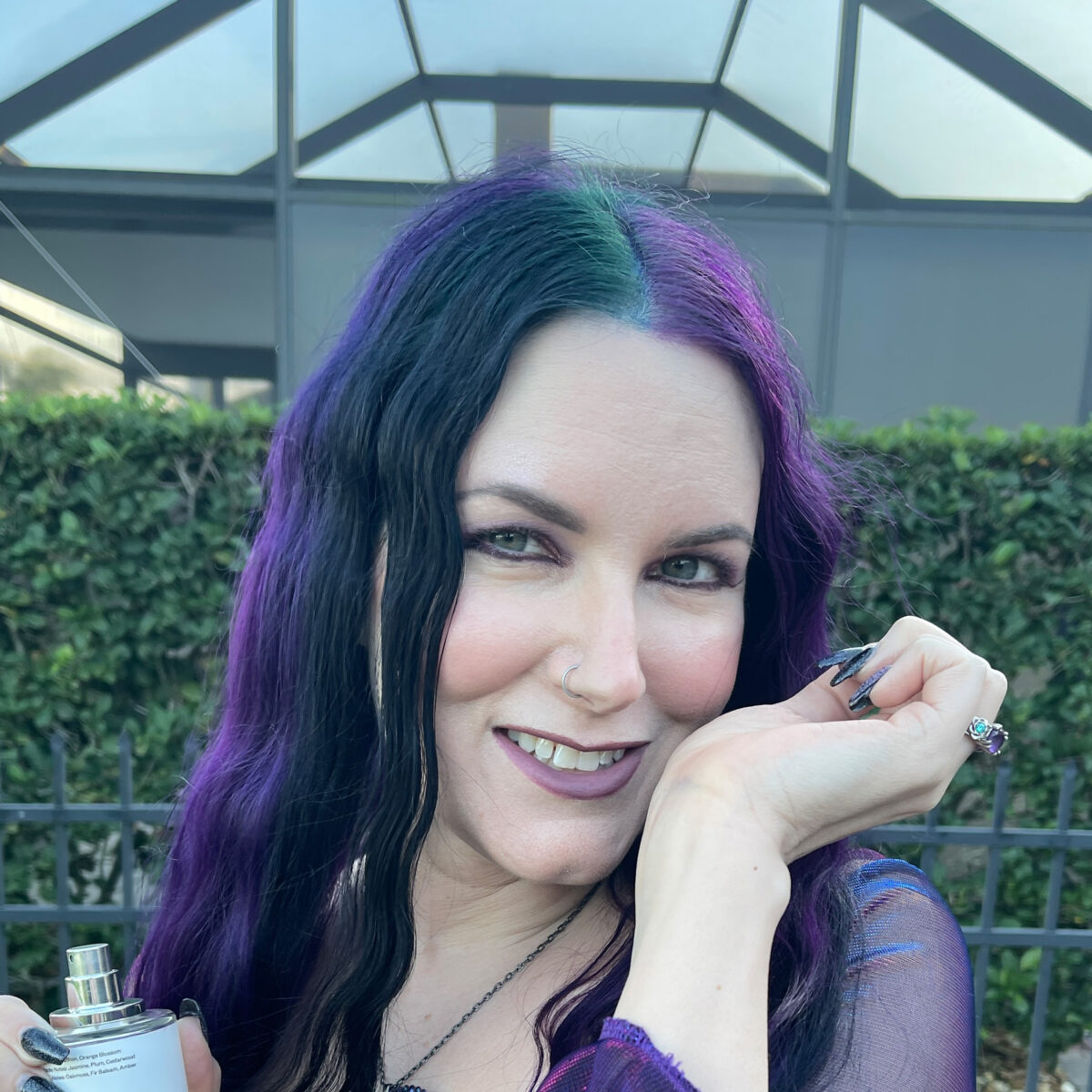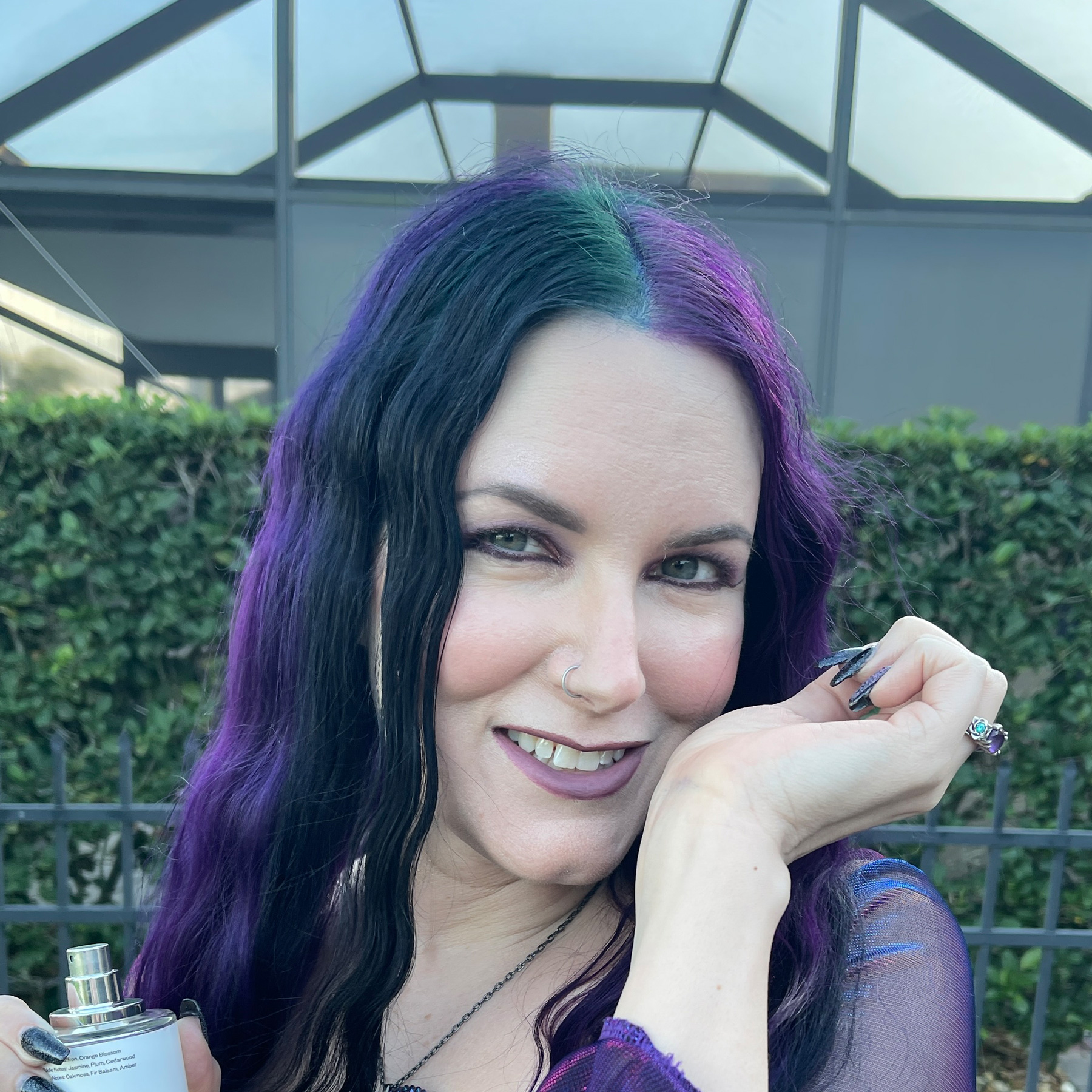 The photo above was taken outdoors around 4 pm, in indirect sunlight as I was standing in the shade. This is my favorite lighting, and I wish I could create it more easily in my studio, and I'm either too cool or too warm. Ah, well, I will practice more and improve!
What are you doing this week? Dave and the girls, and I are going to a Friendsgiving gathering. We made a low-carb, low-sugar pumpkin cheesecake to bring. It's cooling right now and smells divine!
Yes, I keep using my DIY Lethal Cosmetics Gothic Charm School palette. These colors work so well with my eye color and skin tone. I love it!
I hope you enjoyed this step-by-step Lethal Lithophyte Tutorial. Let me know what other monochromatic color stories you'd like to see me create!
More to See