Fair Foundations
Hey friends, I wanted to bring you a quick round of Fair Foundations swatches. All of these foundations are cruelty-free and vegan. Many are listed as being 'clean beauty'. My skin tone is very fair neutral to cool yellow. Foundations labeled very fair neutral, fair neutral cool, or fair cool yellow work best for me. My perfect match, in my opinion, is the Milk Makeup Flex Foundation Stick in Porcelain. I'm 42 years old with rosacea, serborrheic dermatitis, and dry skin. My skin concerns are sensitivity, anti-aging, and dryness.
Fair Foundation Swatches
To create the swatches below I swatched each foundation on my arm and waited 20 minutes. Then I did a fresh dot of foundation to the left of each swatch to show how much or how little each foundation oxidized on my arm.

The above photo was taken indoors under artificial light.

I took this photo outdoors in the shade with indirect sunlight.

These swatches were taken in direct sun.

I took this set in direct sun.

This photo was taken indoors in indirect natural sunlight in my bedroom in front of my sliding glass doors.

I took this photo in my bedroom in indirect natural sunlight by a window.
Products Featured
Shade Descriptions
My Bare Face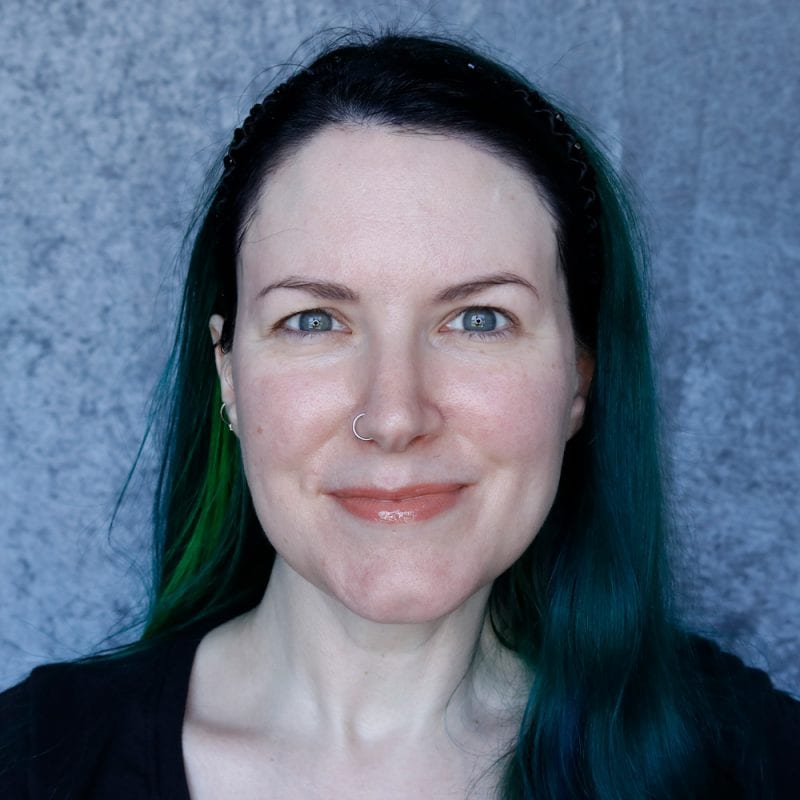 Here's my bare face with only Wander Beauty Lip Retreat Oil in Skinny Dip on my lips. I have a red / pink overtone from my rosacea. I have very pronounced hooded eyes that are slightly downturned. I do take great care of my skin, so I think it looks good for 42. I do have some hyperpigmentation around the face.
Tinted Mineral Sunscreens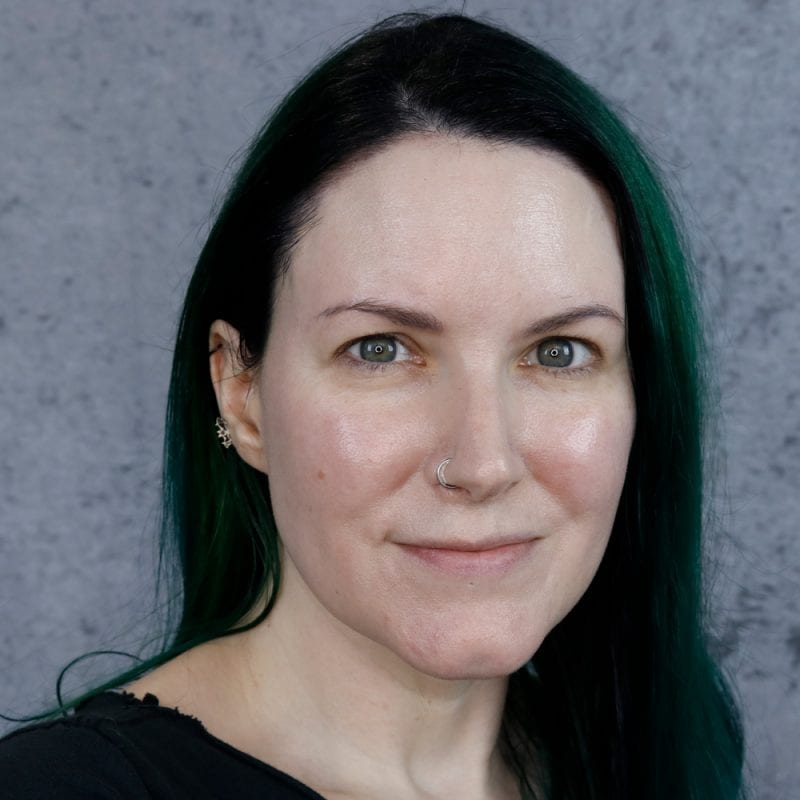 Suntegrity 5-in-1 Natural Moisturizing Sunscreen SPF 30 in Fair is an easy to apply and wear SPF. The shade Fair is a great match for my fair skin, but as you can see it is very light, barely there coverage. I wish it was at least SPF 40 but I love that it is a mineral SPF. The shade range isn't that great in this line.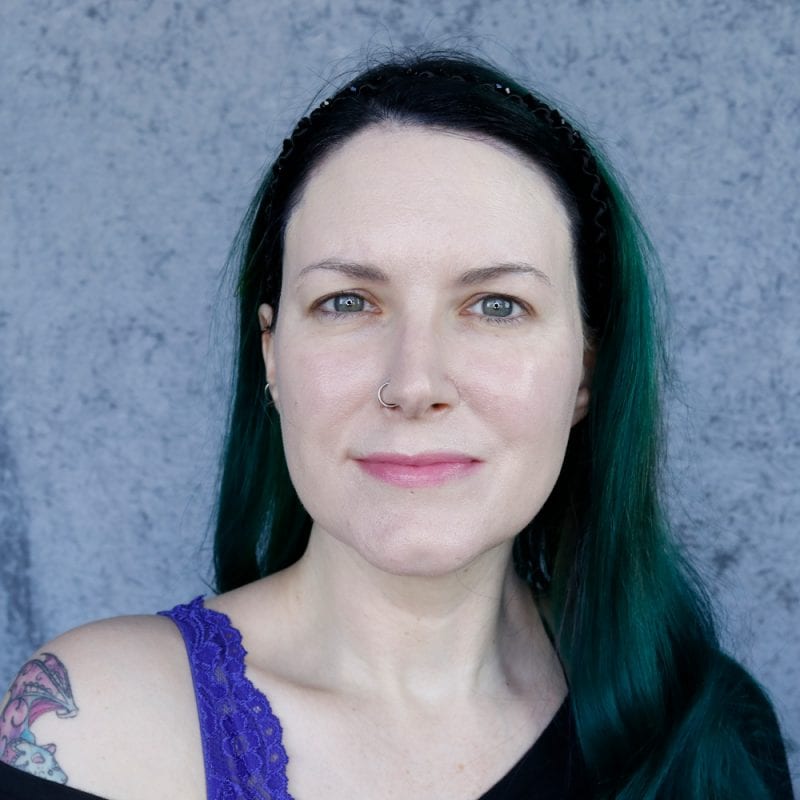 Supergoop CC Screen 100% Mineral CC Cream SPF 50 PA++++ is darker than my skin tone but because it is sheer, I can make it work. I LOVE that it is SPF 50. The shade range is pretty good in this line.
Milk Makeup Flex Foundation Stick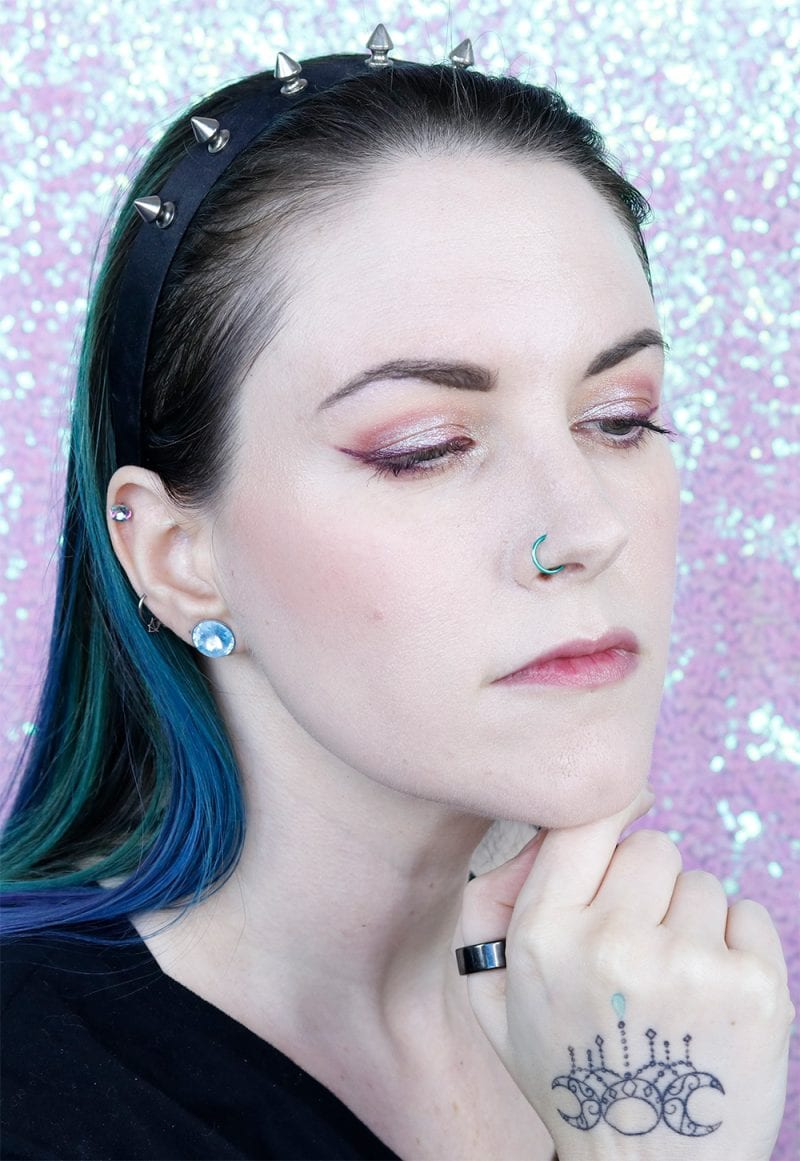 Milk Makeup Flex Foundation Stick in Porcelain is my favorite foundation to wear. It's a perfect match for my skin tone. I love that I can customize the coverage up and down to make it work for whatever I need on a daily basis. It has an amazing shade range too.
KVD True Portrait Foundation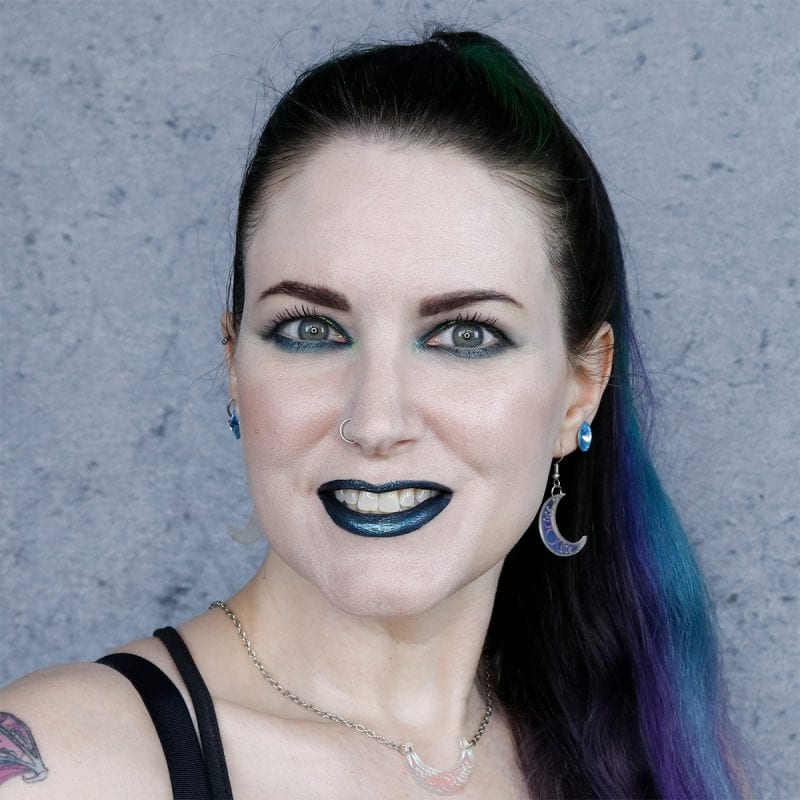 KVD Vegan Beauty True Portrait Medium Coverage Shake Foundation in Light 002 is a tricky foundation to apply. I haven't found the right way to apply it yet. It's a liquid to powder finish. I feel like Light 002 works with my skin tone. Unfortunately the way it dries down it tends to emphasize fine lines or dry spots. If you've got any tips about how to apply this one I would love to know. It does have a great shade range.
Doll 10 Doll Skin Anti-Stress Skin Perfector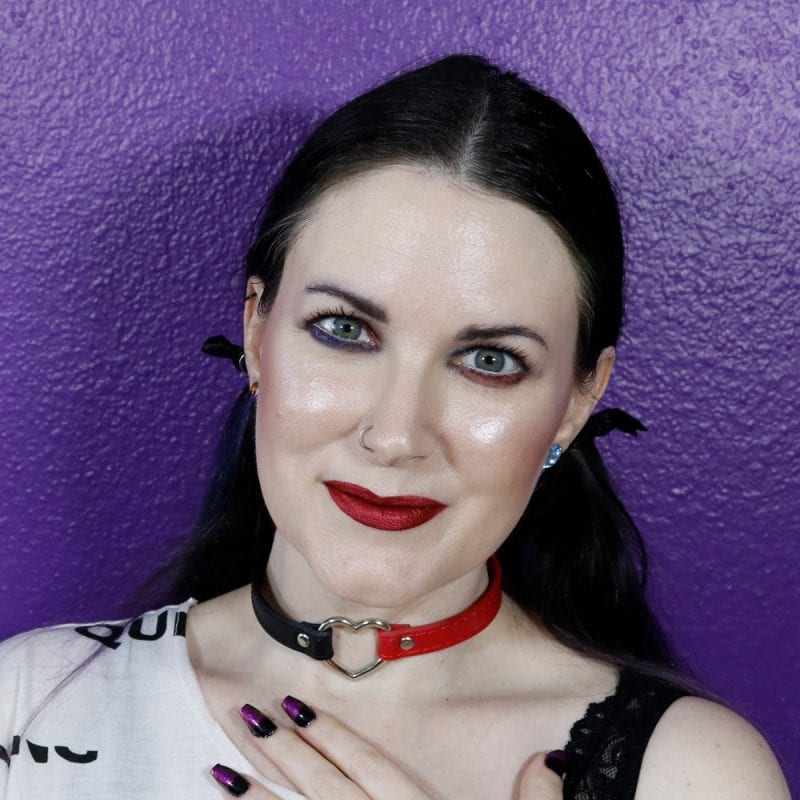 I am in LOVE with the Doll 10 Doll Skin Anti-Stress Skin Perfector in Fair. While the shade is NOT a perfect match, the finish is amazing. I got complimented on my skin while I was outside my home wearing this combo with a mask on while at the grocery store. I have to mix it with Danessa Myricks Prism FX Hydrating Lotion to add a glow, which helps with the shade not being a perfect match. It feels so nice on my face. It's a skincare makeup hybrid product. It claims to be full coverage, and it is probably medium-full coverage. Mixed with Danessa Myricks Prism FX Hydrating Lotion, it makes it closer to light-medium coverage and a better match for me.
Smashbox Studio Skin 24 Hour Oil-Free Hydra Foundation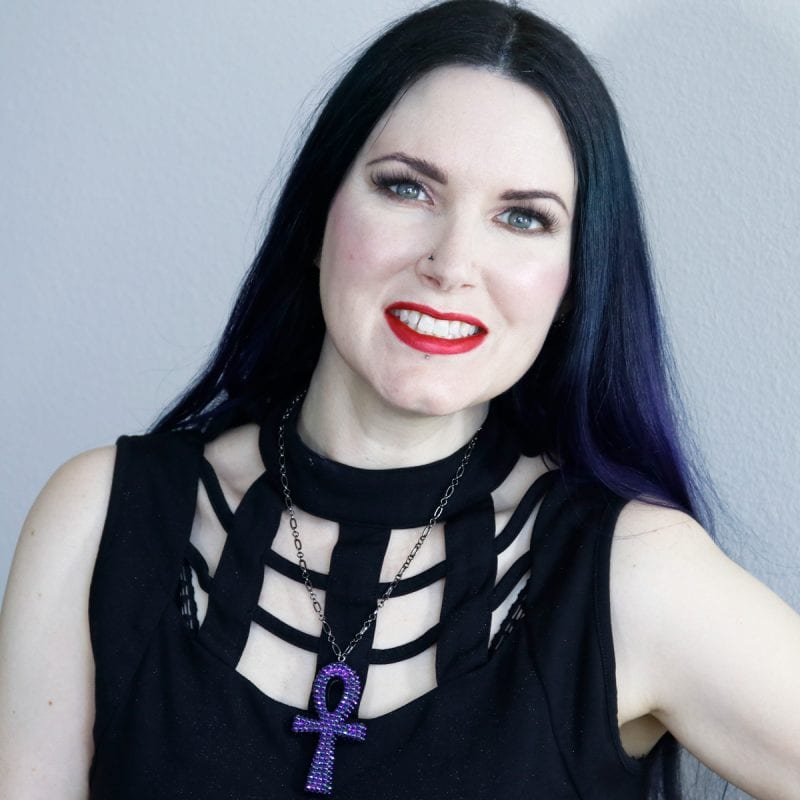 Smashbox Studio Skin 24 Hour Oil-Free Hydra Foundation in .1 is a highly underrated foundation that works well for me. The color match is very nice too. Smashbox has a wonderful shade range as well.
Juvias Place Shade Stick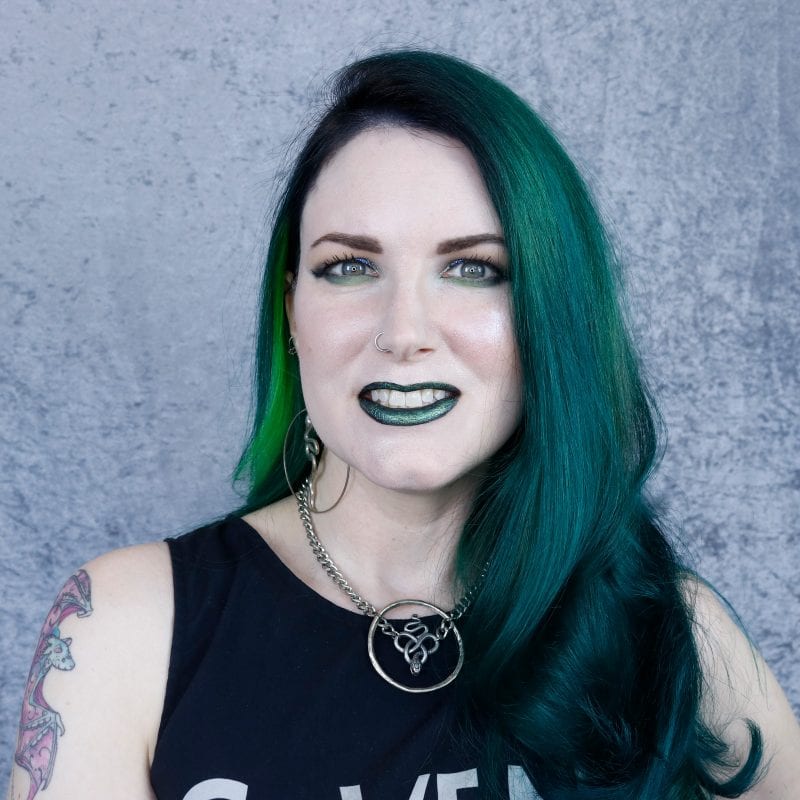 When I first tried the Juvias Place Shade Stick in Tokyo, I wasn't a fan, but it was because I didn't apply it properly. If I apply it by running my brush across the top of the stick, then buffing it into my face, I like it much better. Tokyo works well with my undertones. It's such a fantastic stick foundation and it has an incredible shade range too. And it's hard to beat the price!
More Fair Foundation Swatches
I've got several upcoming complexion posts that I know you'll love. One for just concealers, one for stick foundations, and another roundup of a bunch of shades. I will be including what each one looks like when worn on me. I recommend trying all of these except for the KVD Vegan Beauty, because I just can't figure out how to apply it and have it look nice. The Milk Stick is my favorite out of all of them. As I mentioned above, I'm really into the finish of the Doll 10 Beauty foundation, so I really like it as well. And the Supergoop CC Screen is really comfortable to wear. Which would you choose?