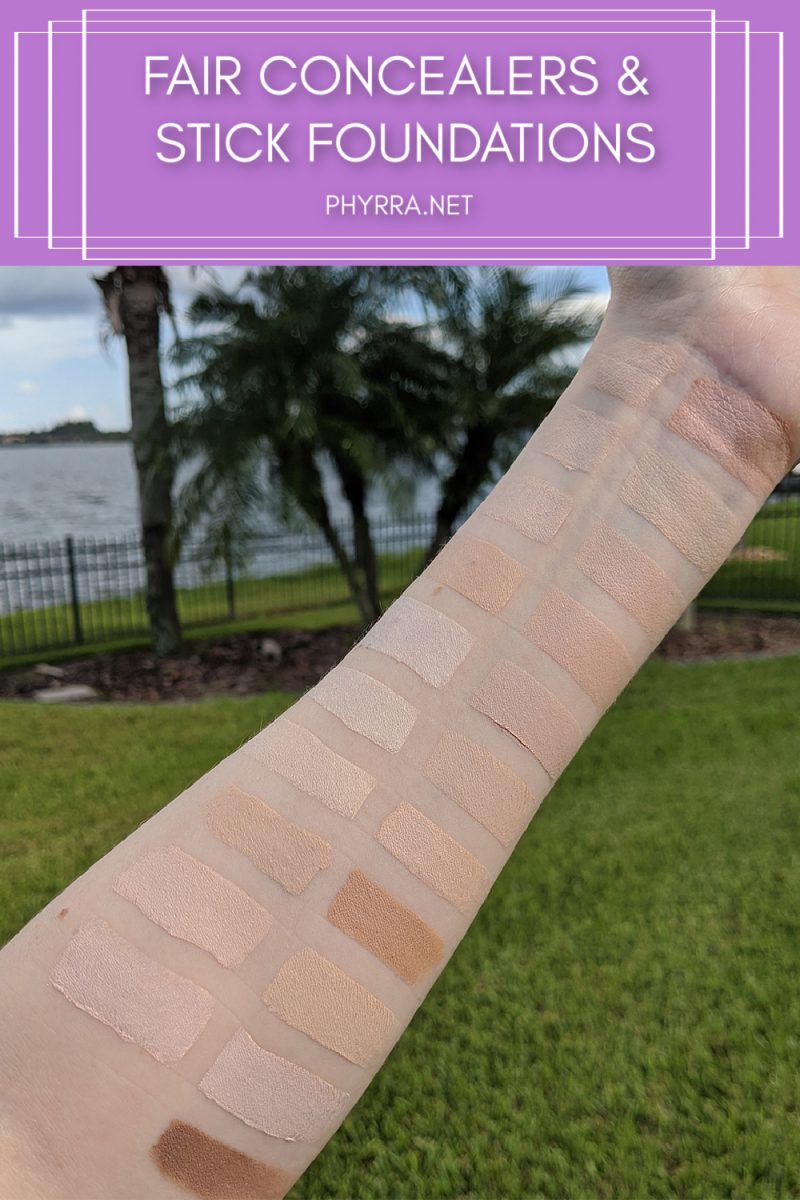 Fair Concealers and Stick Foundations
Hey friends, today I'm sharing swatches of Fair Concealers and Stick Foundations. Many of my friends actually prefer to use stick concealers to liquid ones. I'm firmly in the camp that I love stick foundations.  I wanted to share my large collection with you.
Indoors Under Artificial Light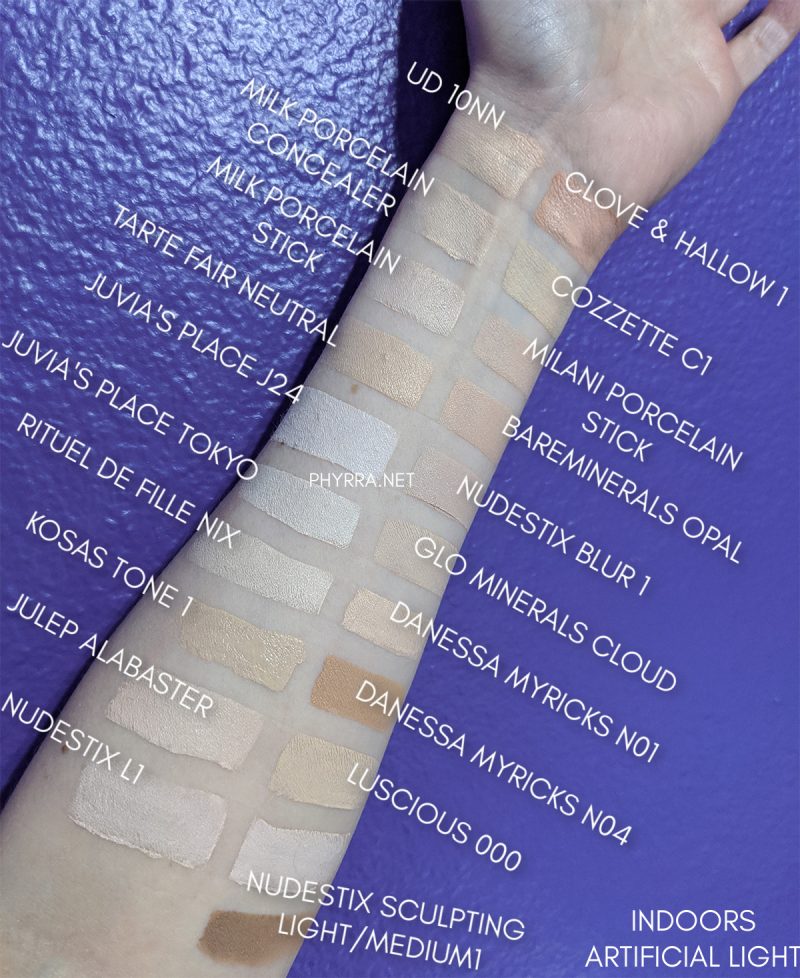 I think it's helpful and relevant to share Fair Concealers and Stick Foundations swatches under different lighting conditions.
Outdoors in Indirect Sun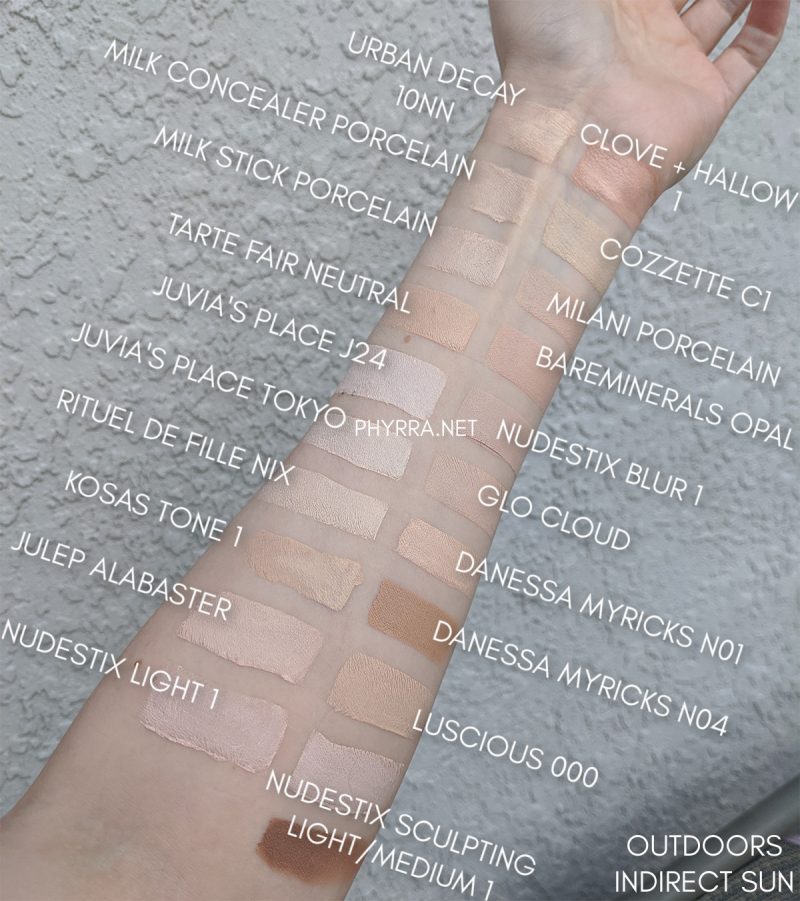 Direct Sun Swatches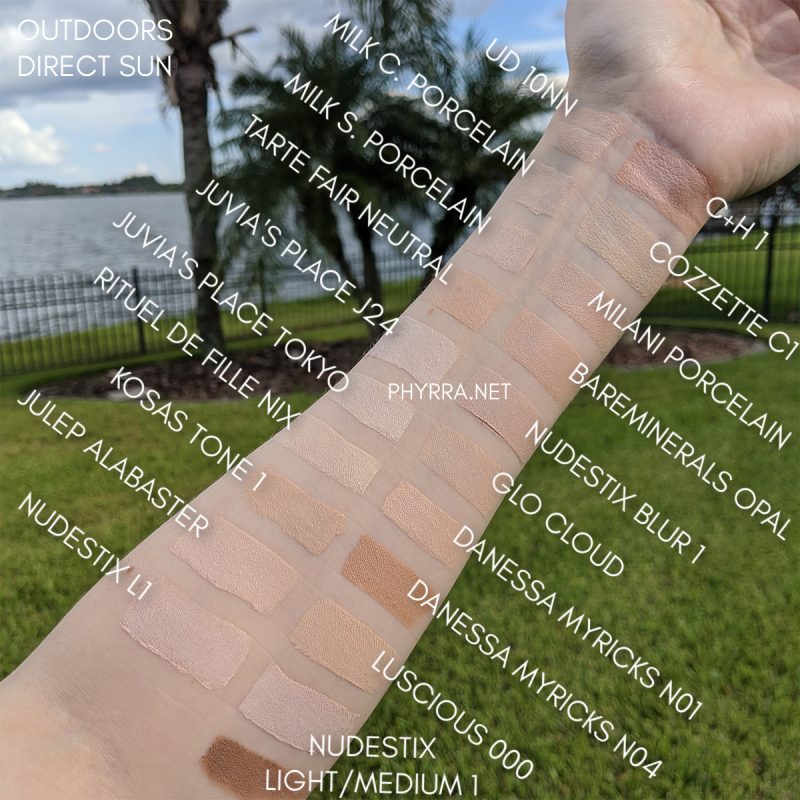 Indirect Sunlight Indoors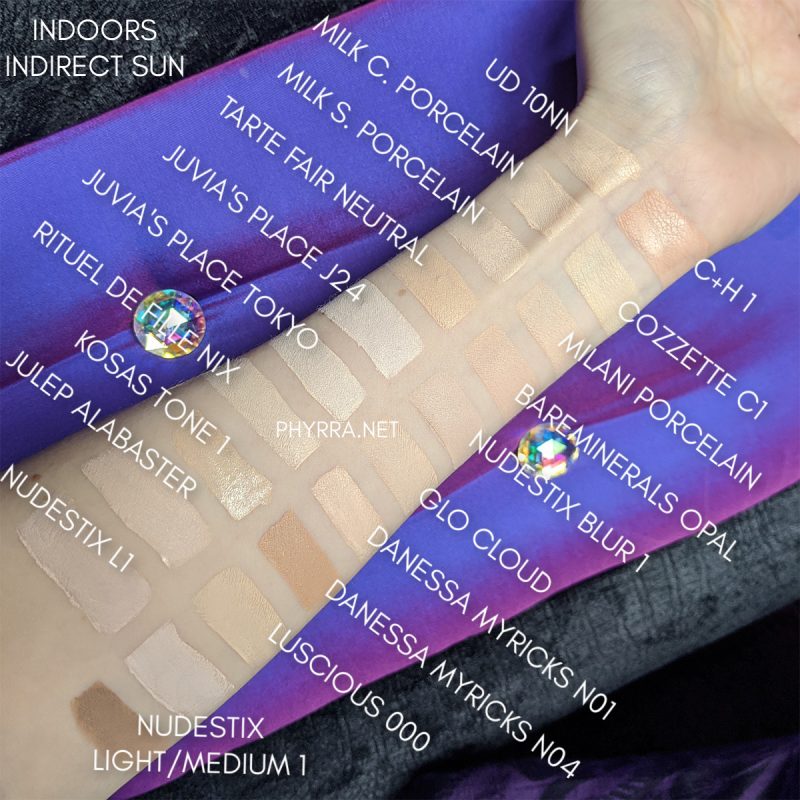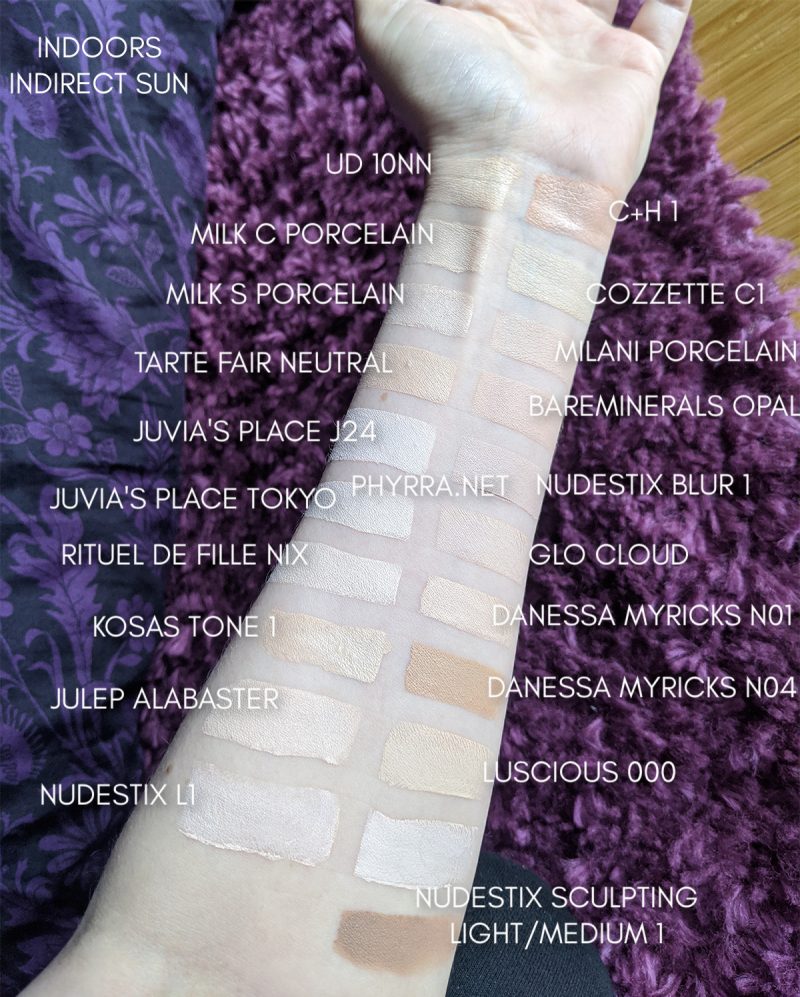 Fair Concealers and Stick Foundations featured:
* means PR sample
(v) means vegan
(LB) means Leaping Bunny Certified
(PETA) means PETA's Beauty Without Bunnies Program
Nudestix fair concealers and foundation sticks all run very fair with cool pink undertones in my opinion. Clove and Hallow is very salmony pink. Bareminerals, Milani, Glo Skin Beauty and Julep Alabaster look ver fair with slightly pinky-peach undertones. Cozzette, Milk, Tarte, Juvia's Place, Luscious, Kosas and Rituel de Fille are neutral to cool yellow undertone, in my opinion.
I love to use the Clove & Hallow Conceal + Correct Concealer as a salmony-pink concealer under my eyes to help color correct for dark circles. My favorite concealer is the Milk Makeup Flex Concealer in Porcelain. It hides a vast multitude of sins.
I recently repurchased the Danessa Myricks Vision Cream Cover Perfecting & Shaping Wand in N01 to experiment with sheering it out with the Danessa Myricks Prism FX Hydrating Lotion. Shade N04 was recommended to me as a sculpting shade for my skin tone. I like it but I prefer how the Nudestix Sculpting Pencil in Light/Medium 1 works to sculpt my cheeks.
My current favorite foundation is the Milk Makeup Flex Foundation Stick in Porcelain because it makes my face, neck and body blend seamlessly. In second place is the Milani Conceal + Perfect Foundation Stick in Porcelain. It's not as good a match but it still works very well and it's the first Milani foundation that I have a match in. In third place is the bareMinerals Complexion Rescue Hydrating Foundation Stick Broad Spectrum SPF 25 in Opal. It's definitely too pink for me but I love how hydrating it is. I desperately wish that bareMinerals would release a more neutral to yellow undertone version of this foundation.
More Very Fair Swatches