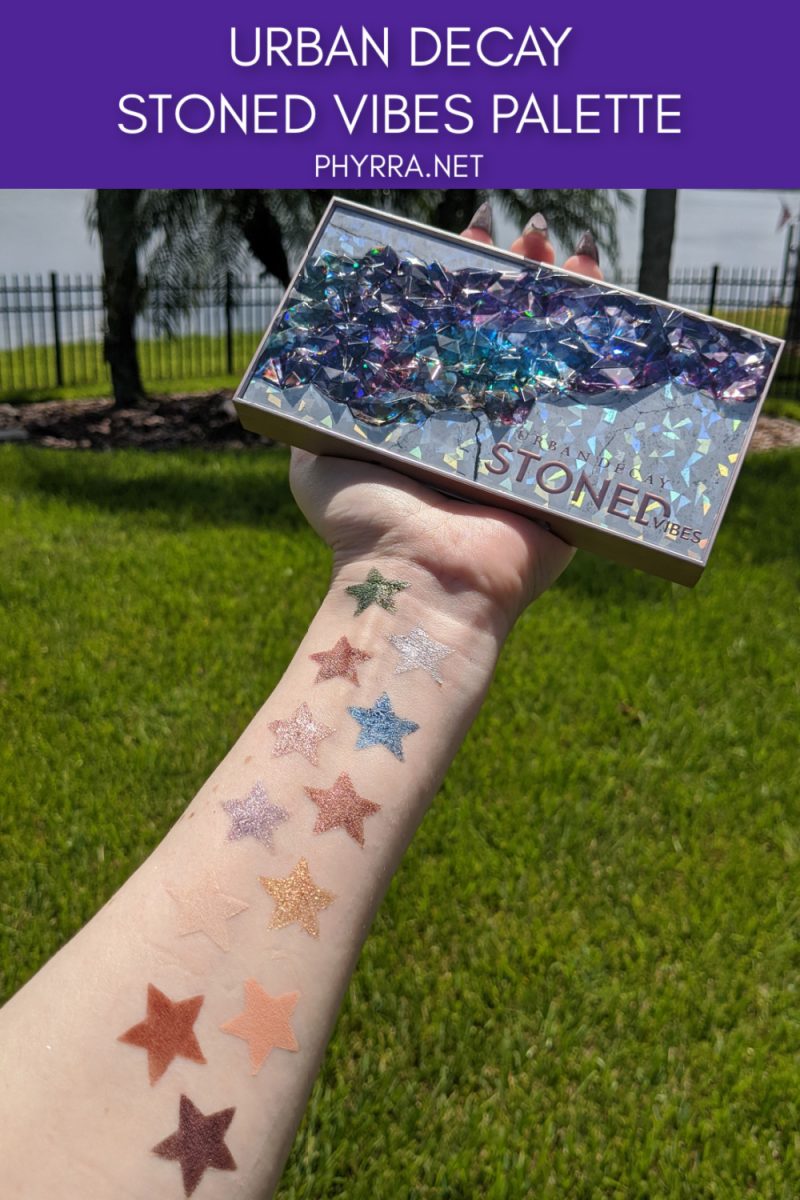 Urban Decay Stoned Vibes Palette
Hey friends, happy Saturday! I'm excited to be sharing a preview of the new Urban Decay Stoned Vibes Palette with you. This is the first 100% vegan eyeshadow palette that Urban Decay has made in about a decade. It also contains a new gorgeous marbleized formula, similar to the multidimensional marbleized formula from the Huda Beauty palettes, in my opinion. I love this new almost creamy eyeshadow formula that is full of multidimensional shine. The mattes are awesome as always. I'll have a review plus several tutorials up next week featuring Stoned Vibes. UD sent this to me as a PR sample, thanks so much Urban Decay!
Where to Buy
Ulta, Urban Decay
Price
$54
For those of you who don't know, Urban Decay is a 100% cruelty-free beauty brand. They are PETA certified.
Urban Decay Stoned Vibes Palette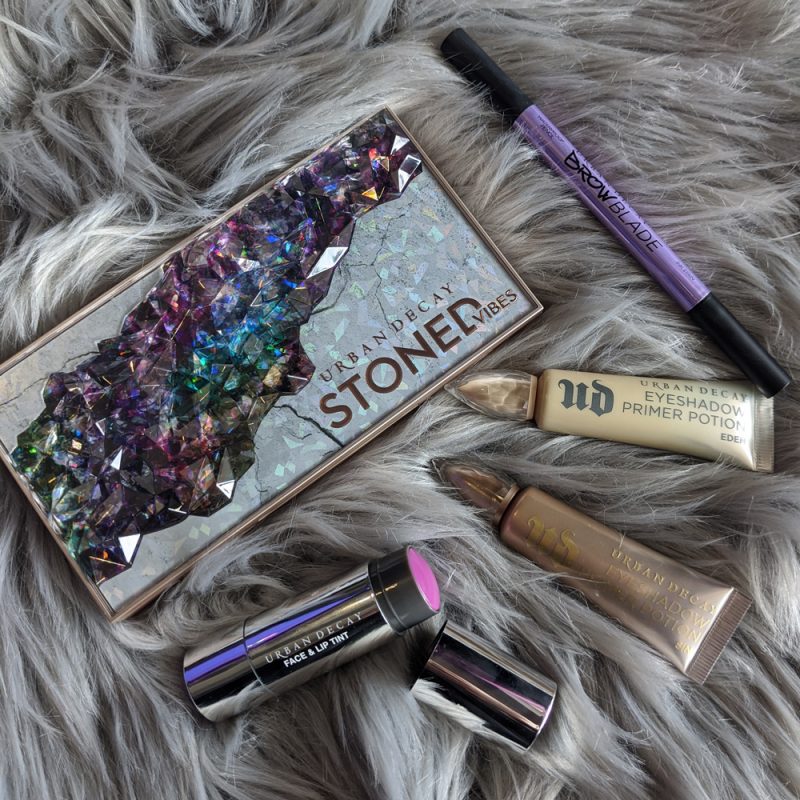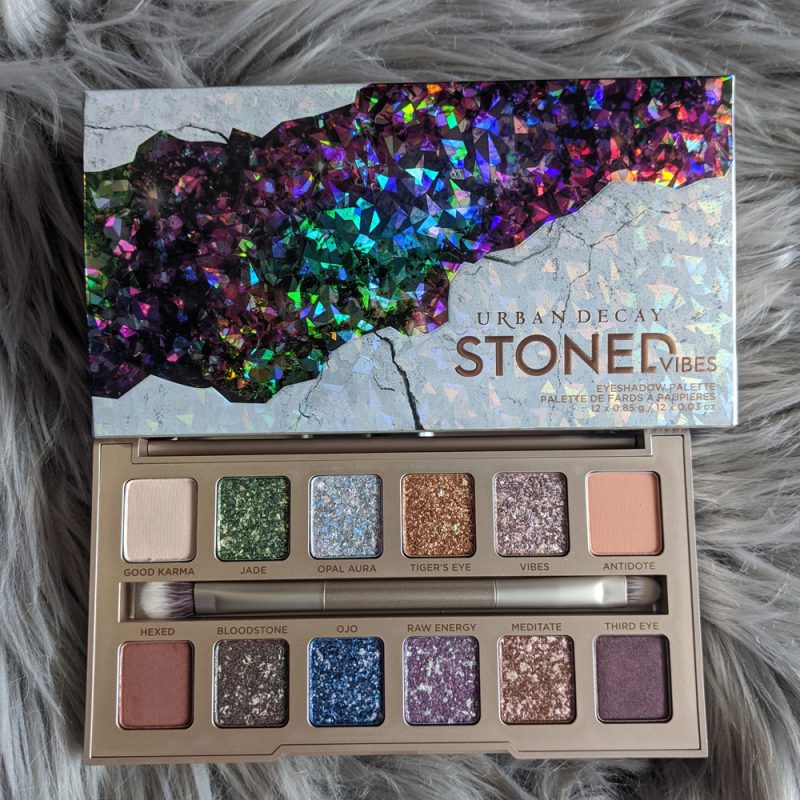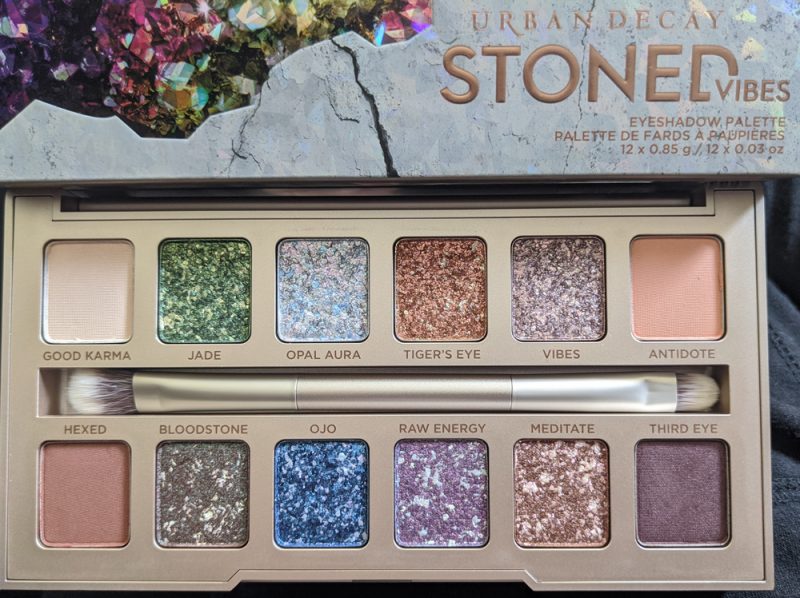 Good Karma, Antidote and Hexed are mattes. Third Eye is a satin-matte. Jade, Opal Aura, Tiger's Eye, Vibes, Bloodstone, Ojo, Raw Energy and Meditate are a marbleized hybrid formula.
Official Shade Descriptions
Good Karma (Ivory matte with sheen)
Jade (Green metallic microglitter)
Opal Aura (Iridescent shimmer)
Tiger's Eye (Copper metallic microglitter with pink shift)
Vibes (Rose metallic microglitter)
Antidote (Peach matte)
Hexed (Red-brown matte)
Bloodstone (Deep green with red metallic shift)
Ojo (Royal blue metallic microglitter)
Raw Energy (Sheer violet sparkle)
Meditate (Bronze metallic microglitter)
Third Eye (Deep eggplant matte with sheen)
I personally love the crystallized packaging. Do you like the UD Stoned Vibes Palette packaging?
Stoned Vibes Palette Swatches
I swatched this palette on Urban Decay Primer Potion. My go-to primers for eyes are UD Eden and UD Sin.
My skin tone is very fair neutral to cool yellow. I wear Urban Decay shade 10NN. Milk Makeup Flex Stick in Porcelain is my current perfect foundation match. I also wear Nyx Born to Glow in Pale.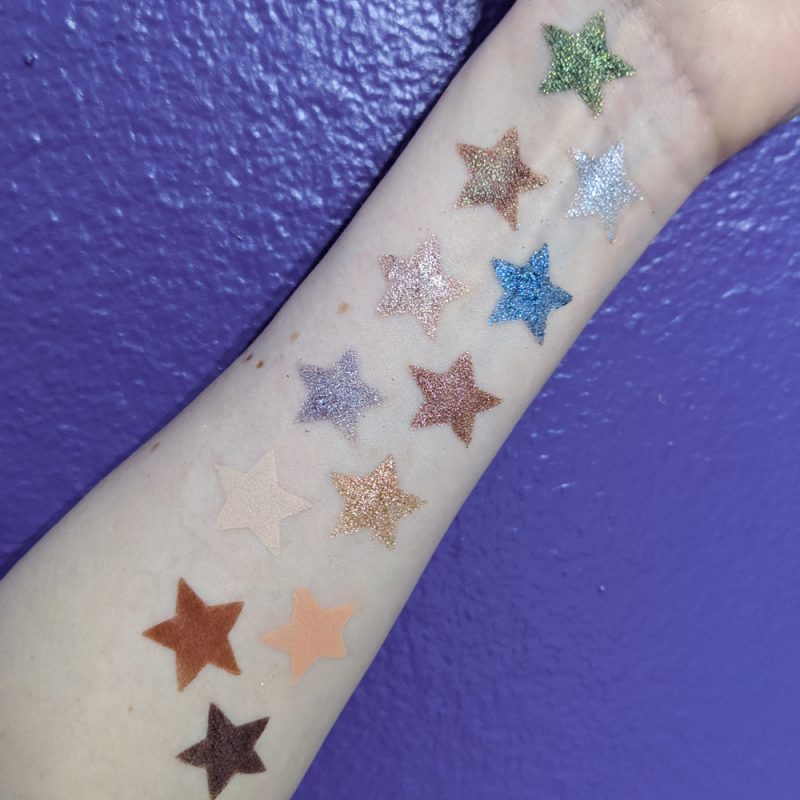 I took the above photo indoors under artificial light.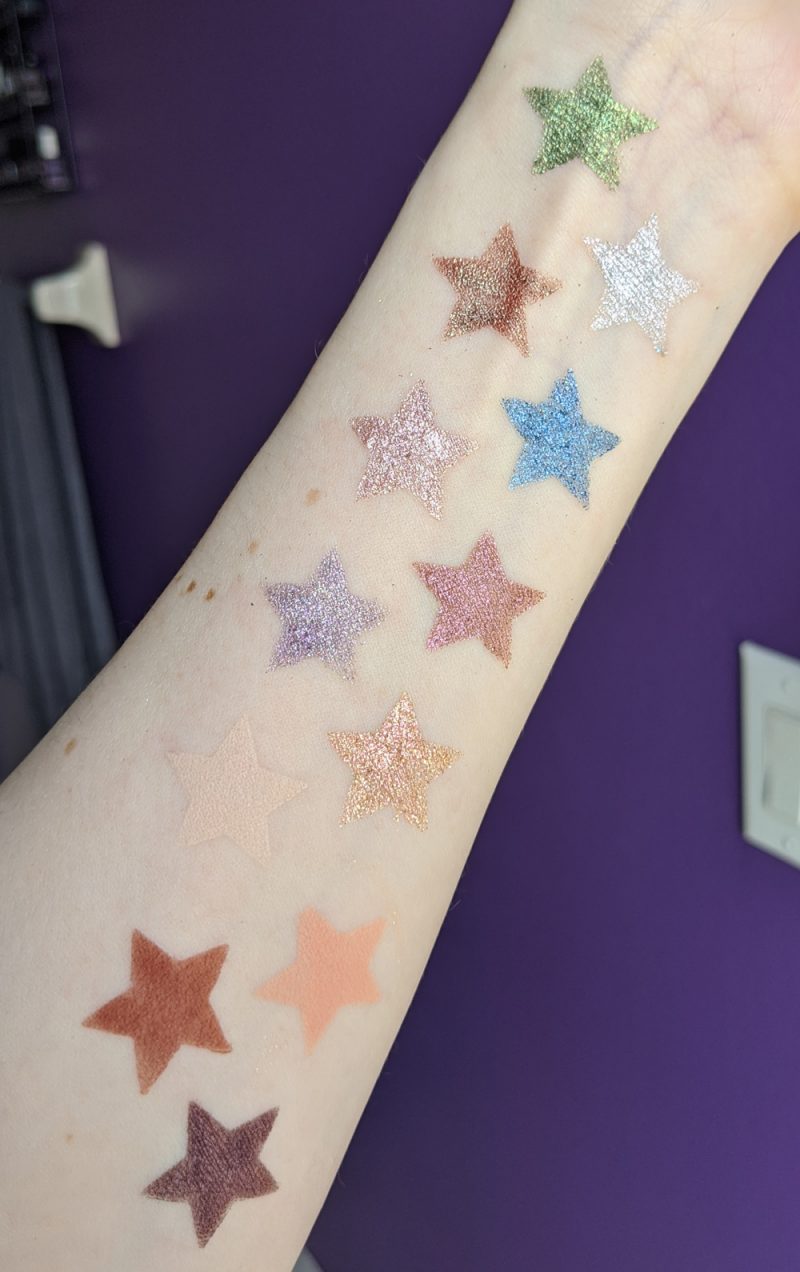 This photo was taken standing in the door to my backyard with natural indirect sunlight coming in.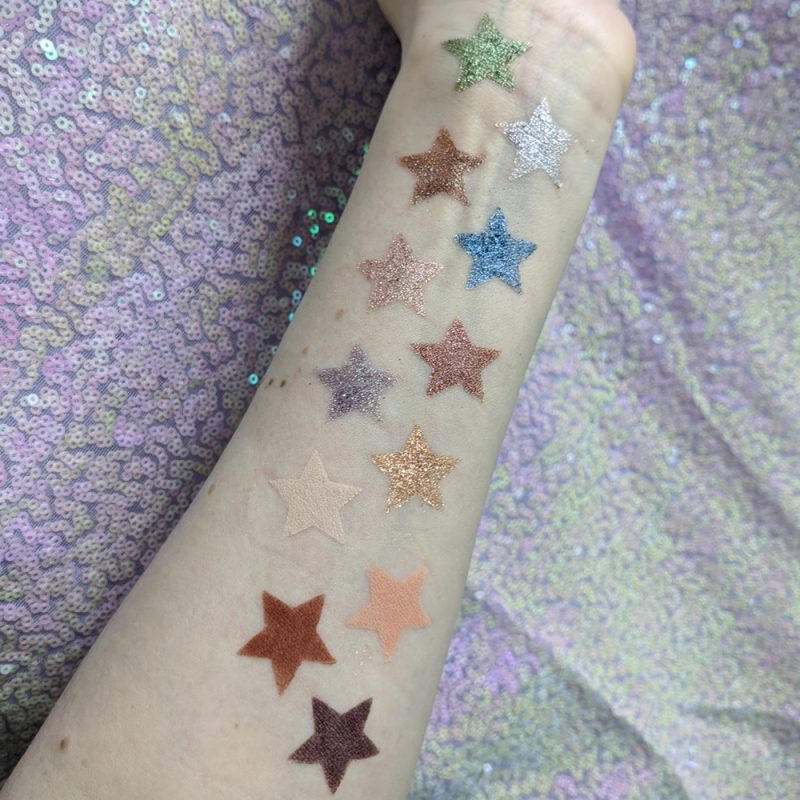 I took this photo in my office in indirect sunlight by my window.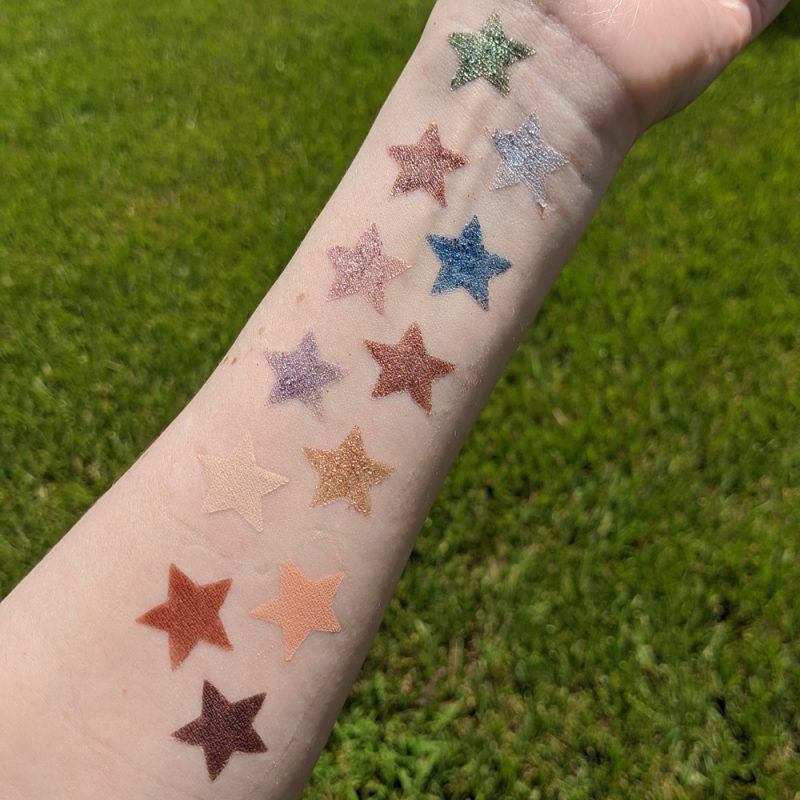 These swatches were taken in direct afternoon sun.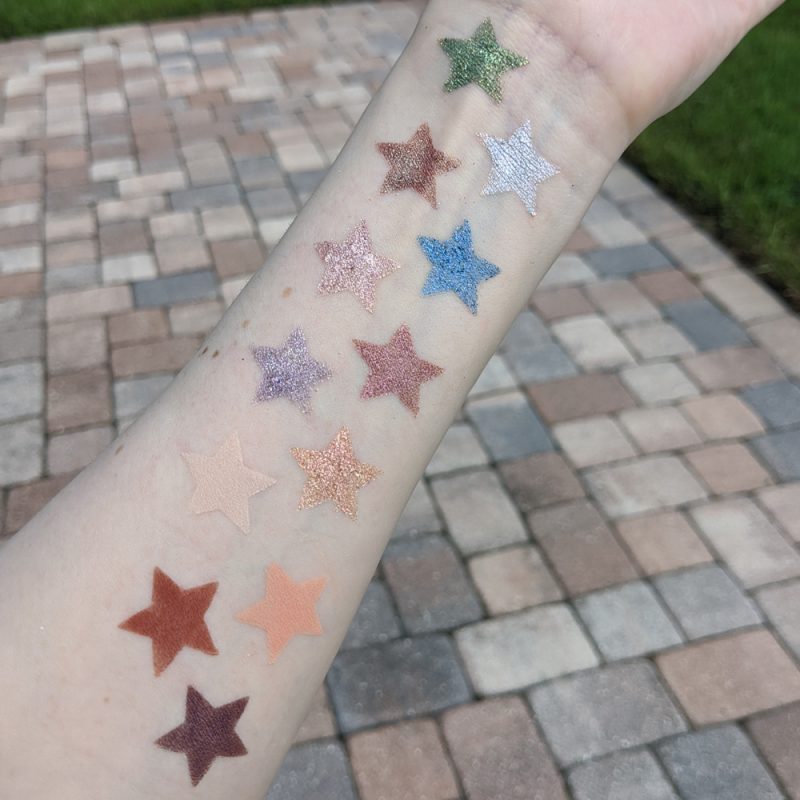 The above photo was taken outdoors in slightly cloudy sunlight.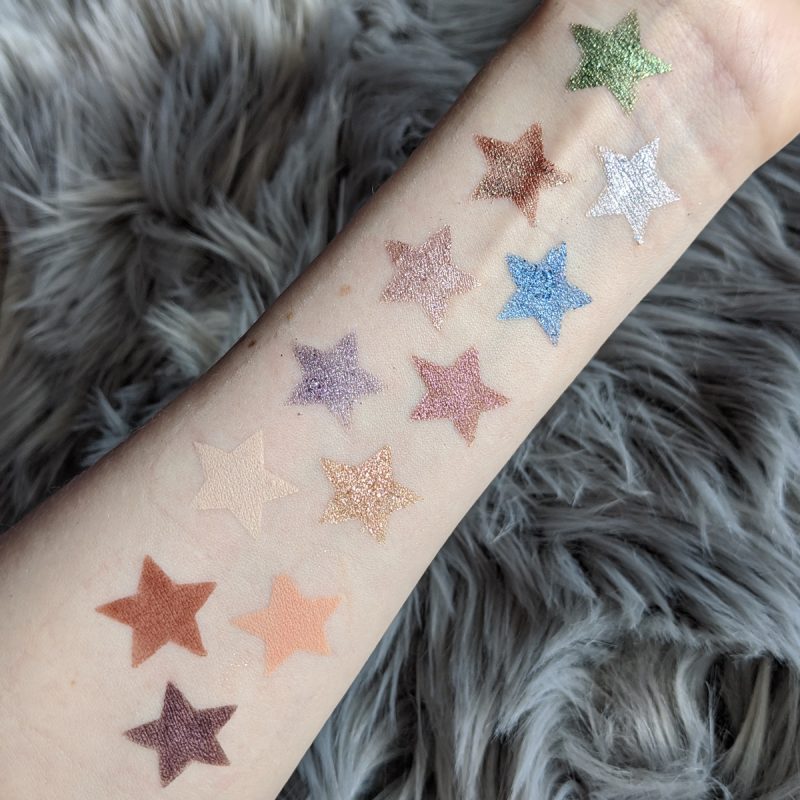 I took this photo indoors in indirect sunlight in my bedroom.
I feel it is helpful to show what eyeshadow looks like under different lighting conditions. Loving this beautiful vegan Stoned Vibes palette!
UD Stoned Vibes Eye Looks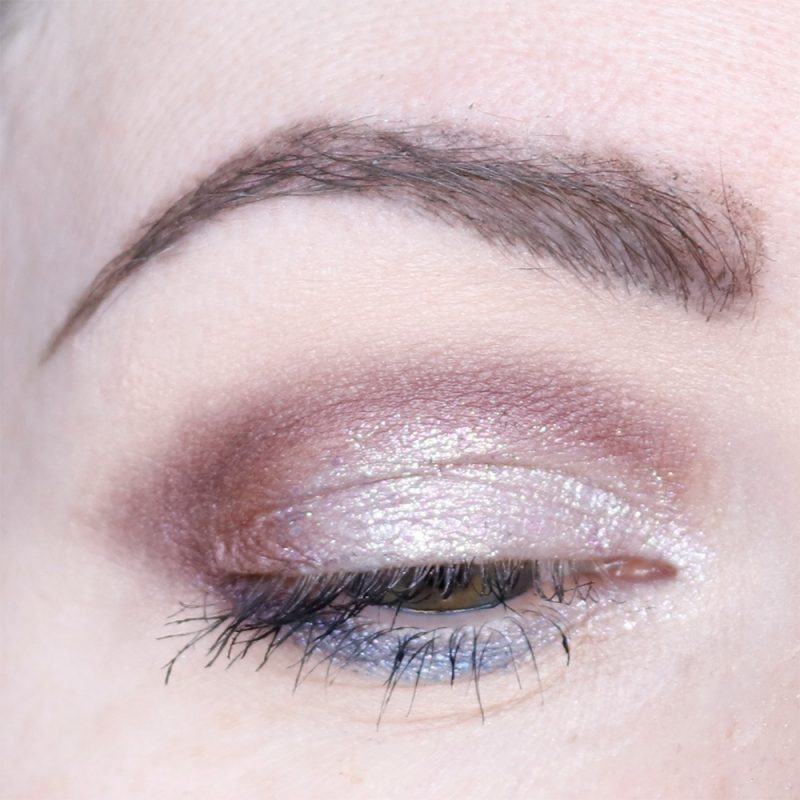 I used Third Eye to contour the eye, Ojo for the lower lid, Raw Energy on the lid, and Opal Aura at the inner corner.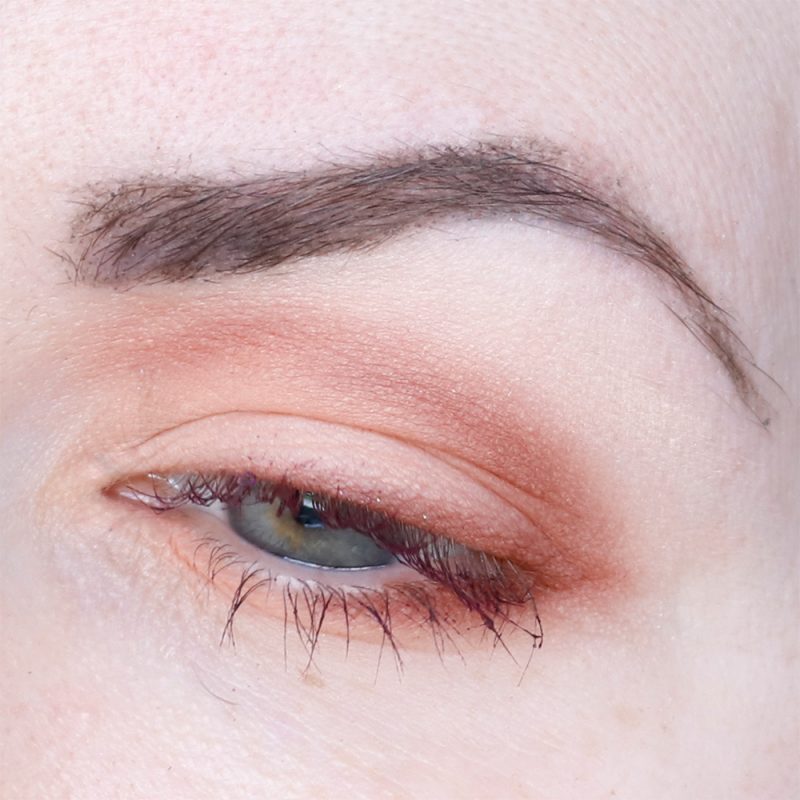 For this all matte look I used Antidote all over, contoured with Hexed, then smudged Hexed at the lashline.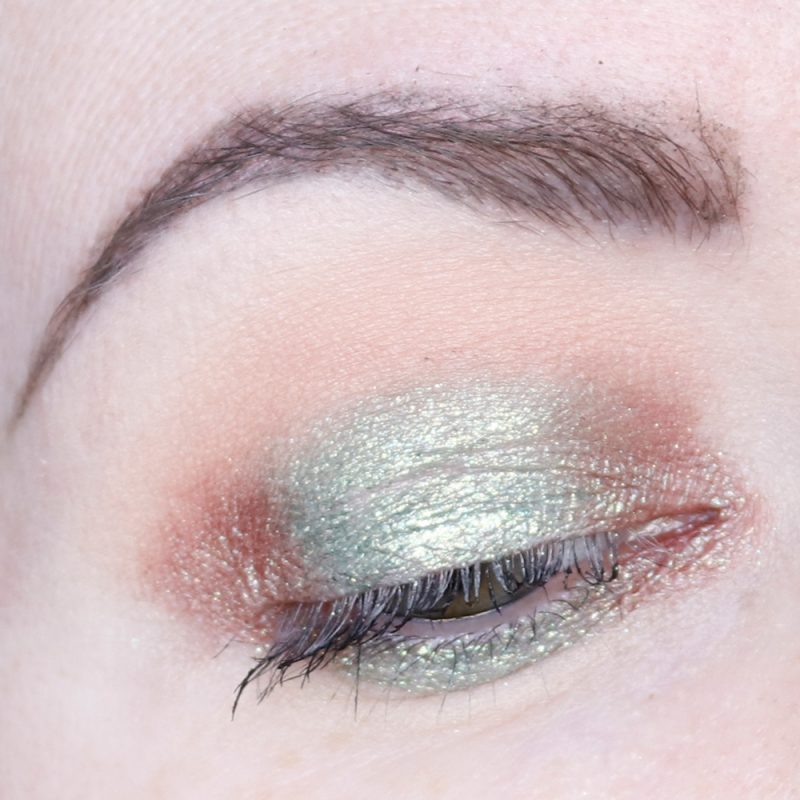 I created a simple halo eye with Jade at the center and Bloodstone at the inner and outer v.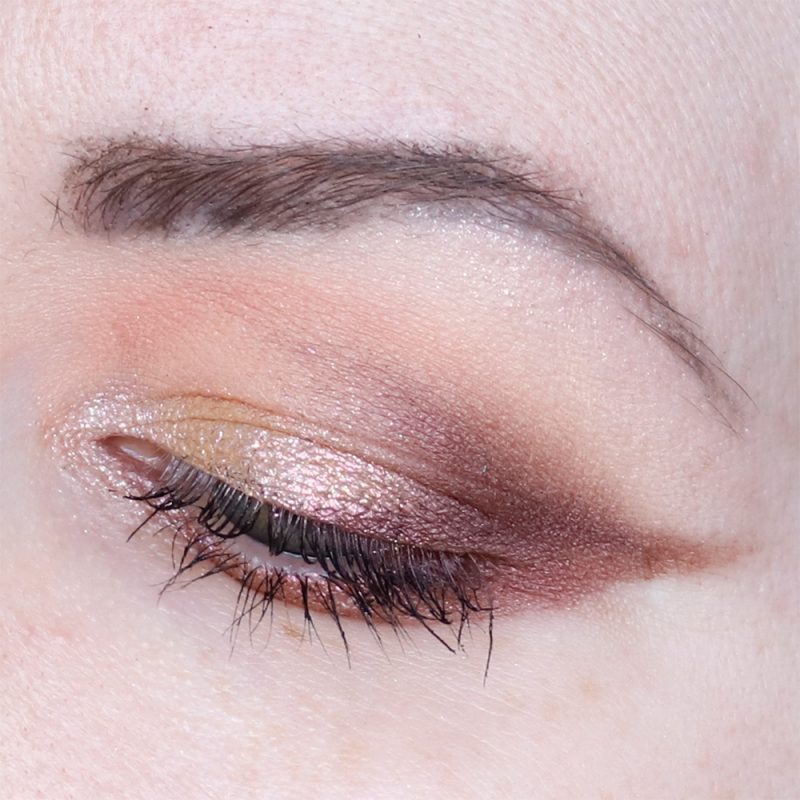 Tiger's Eye is the focus of this look so I used it on the  lid. I put Meditate on the lower lid and Antidote through the crease. I smoked Third Eye through the crease to help contour the eyes and then as liner. I used Vibes at the inner corner and under the outer brow.
Good Karma is an excellent 'my skin but better' base shade or eraser shade. I like using it to blend out the edges of colors in the crease.
Hopefully you will find these quick looks with Stoned Vibes helpful!
Urban Decay Stoned Vibes Palette First Impressions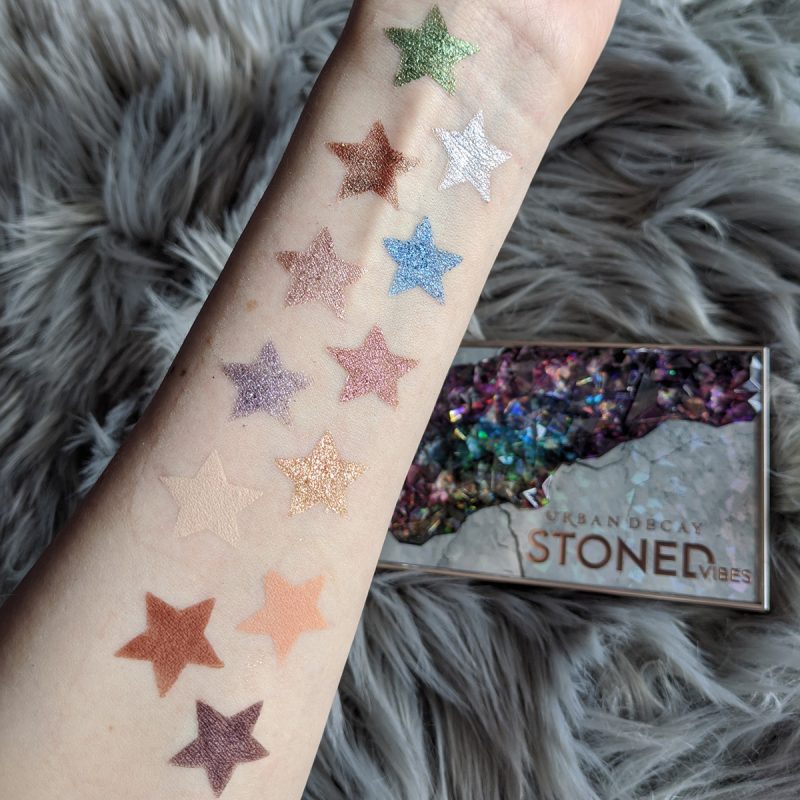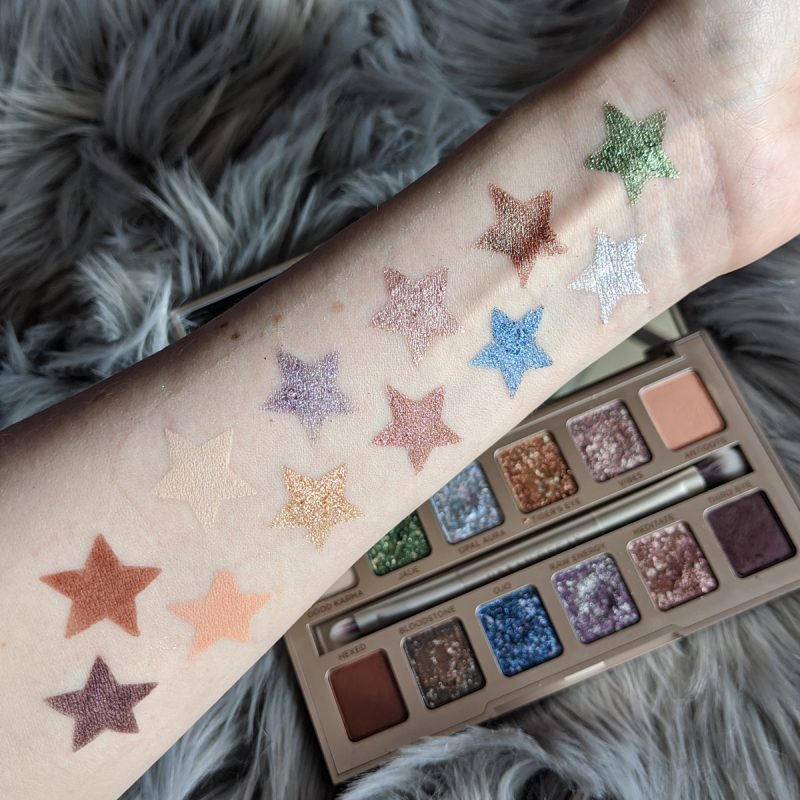 I'm so in love with the new UD Stoned Vibes Palette formula! I crave multidimensional, glowy lid shades and UD delivered with Raw Energy, Tiger's Eye, Ojo, Vibes, Bloodstone, Jade, Meditate and Opal Aura. I love that the mattes don't disappoint, either. I do wish it was a little more neutral, with a taupe instead of such warm mattes, but I'm lucky that I can make these shades work on my skin tone.
The Urban Decay Stoned Vibes Collection also has a rose-gold glowy highlighter, four eyeliner pencils, and four gorgeous looking lip glosses. It looks like everything in this collection is vegan, too. While I will be skipping the highlighter and glosses, I may pick up an eyeliner pencil or two.