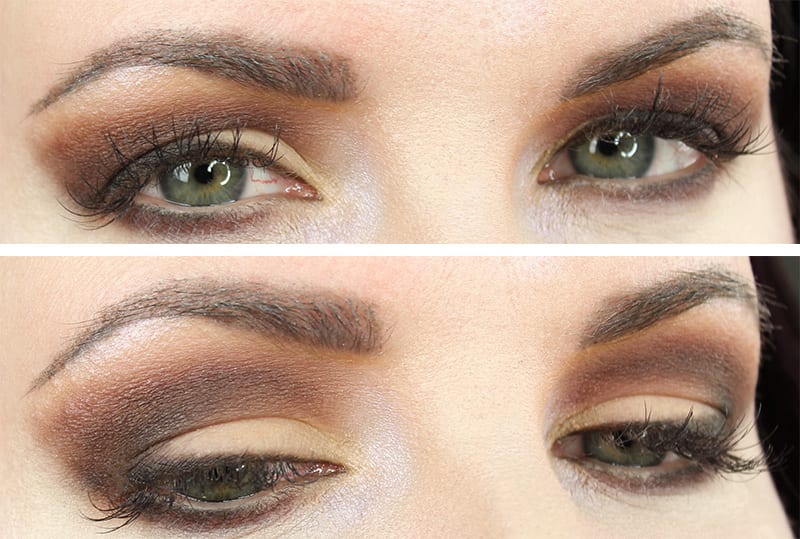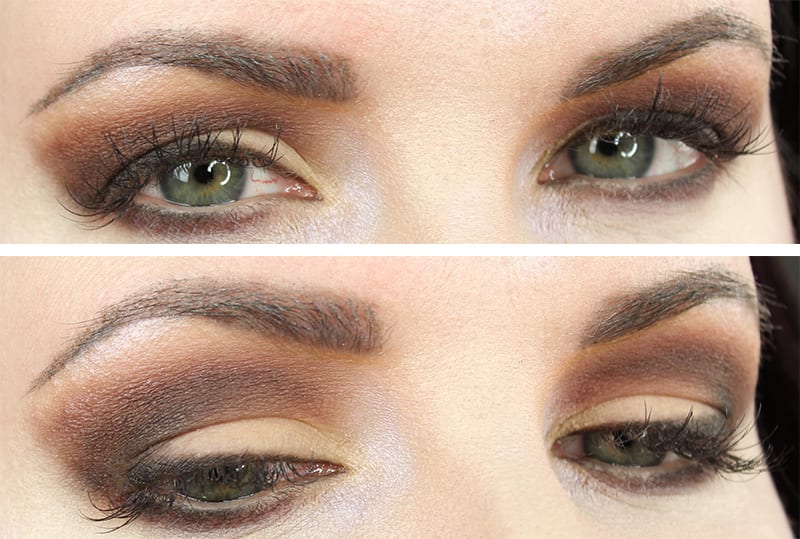 Happy Makeup Wars Monday! Today I'm sharing a Urban Decay Naked Ultimate Basics Tutorial with you. All of us ladies in the Makeup Wars group have created tutorials with the Urban Decay Naked Ultimate Basics palette to help give you some ideas on how to use it. My look turned out to be much more brown than I anticipated, as Lethal went really brown on me today. I included multiple lip looks for you since this is a very neutral eye. As you know, I have very hooded eyes, so in the full face shots you'll be able to see just how little of the crease color is visible on me.
Urban Decay Naked Ultimate Basics Tutorial
Pr + purchased by me.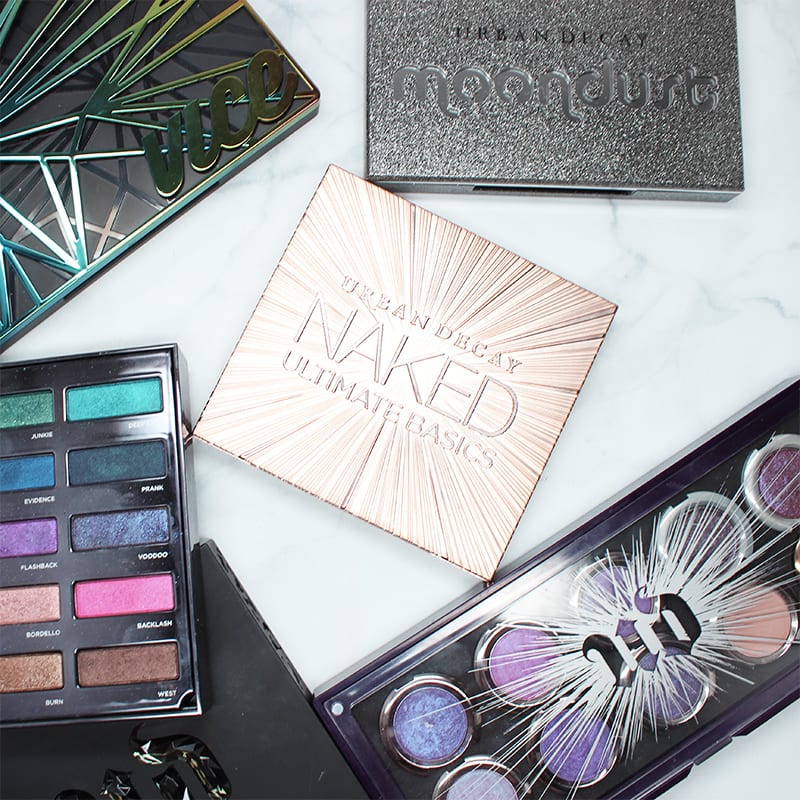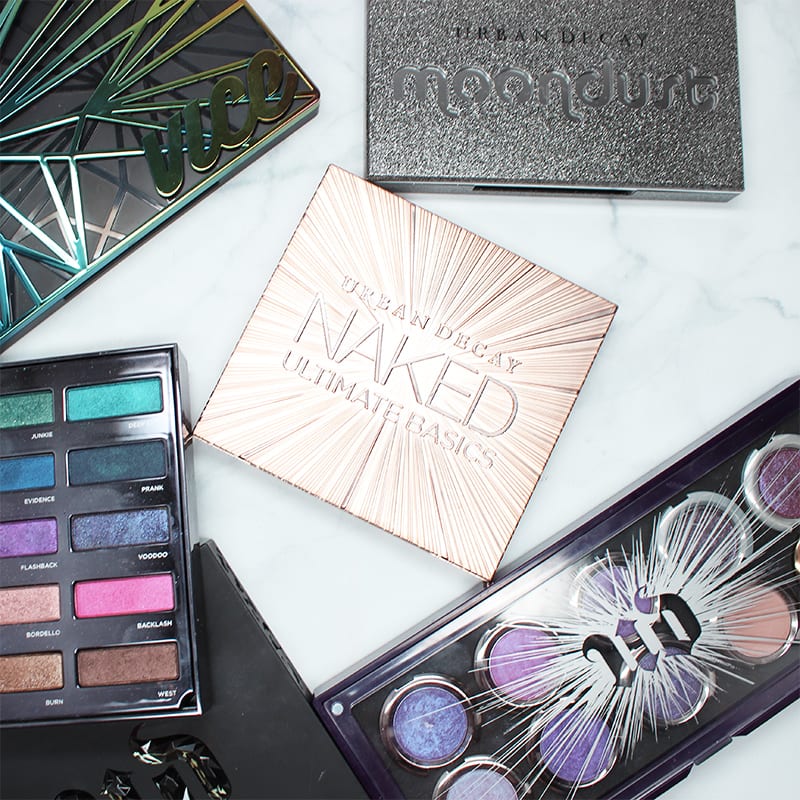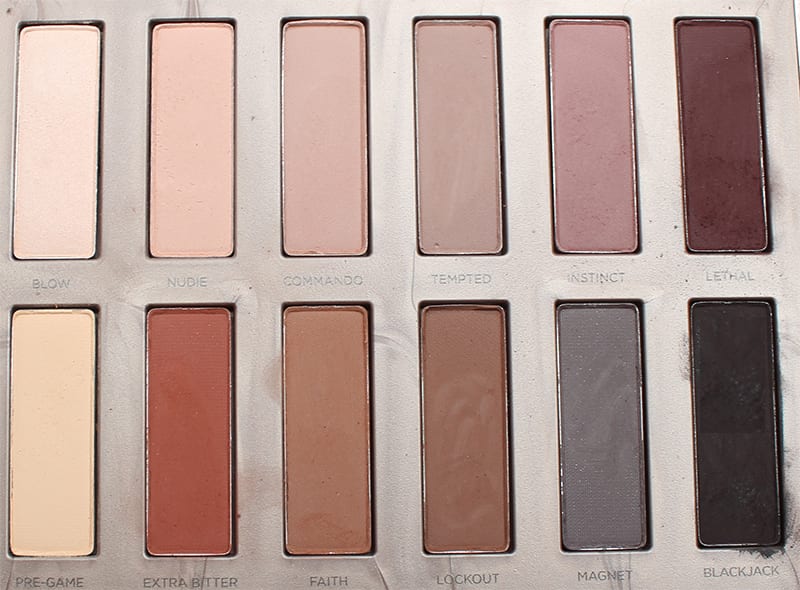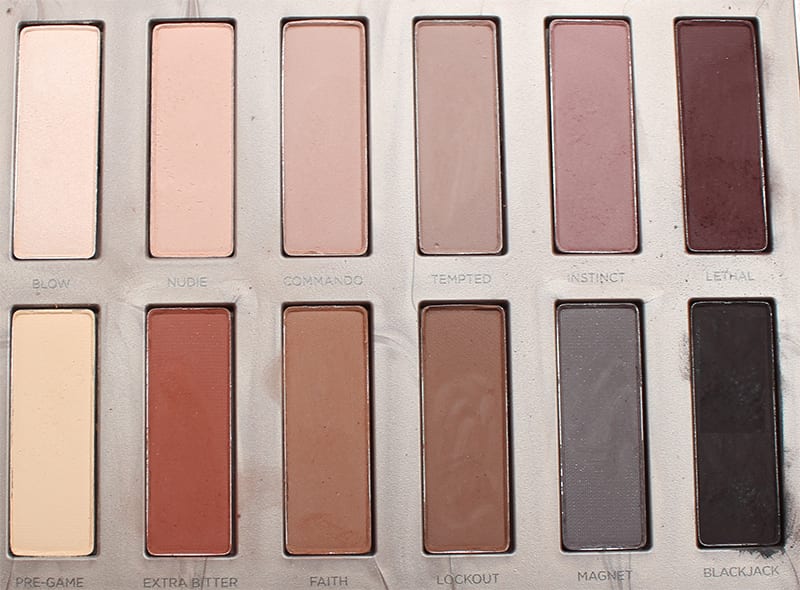 For those of you who don't know, all the colors in the Urban Decay Naked Ultimate Basics Palette are matte neutrals. Blow has a very tiny bit of shimmer to it, but Urban Decay calls it a demi-matte. See my review.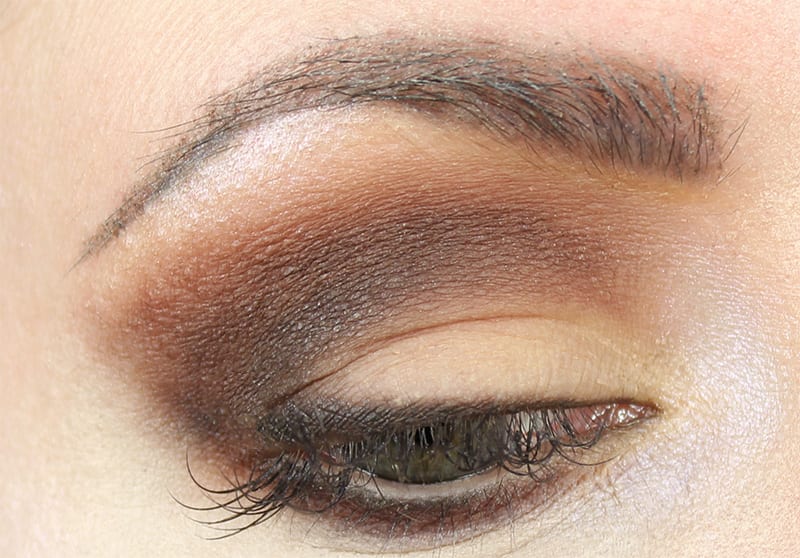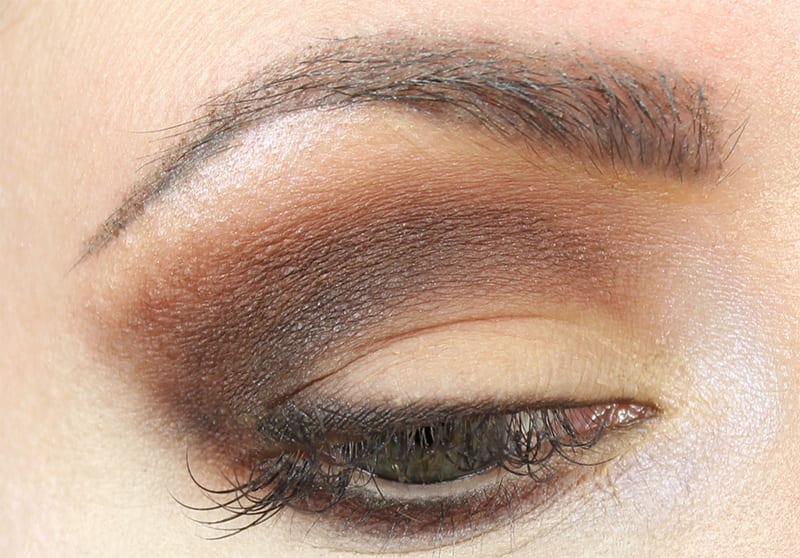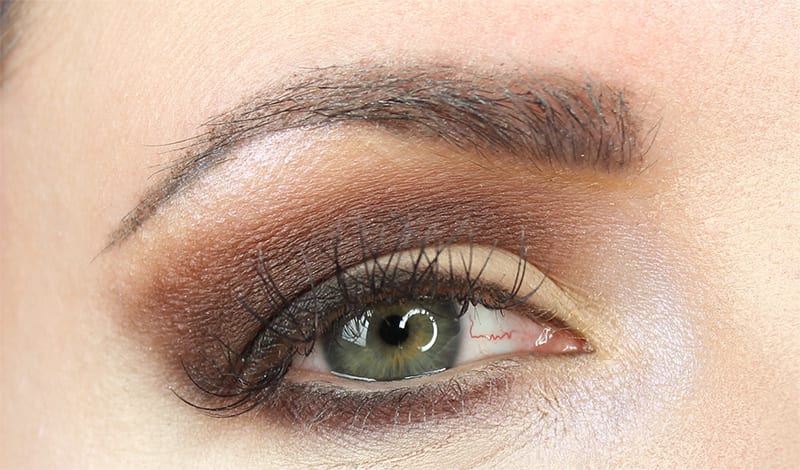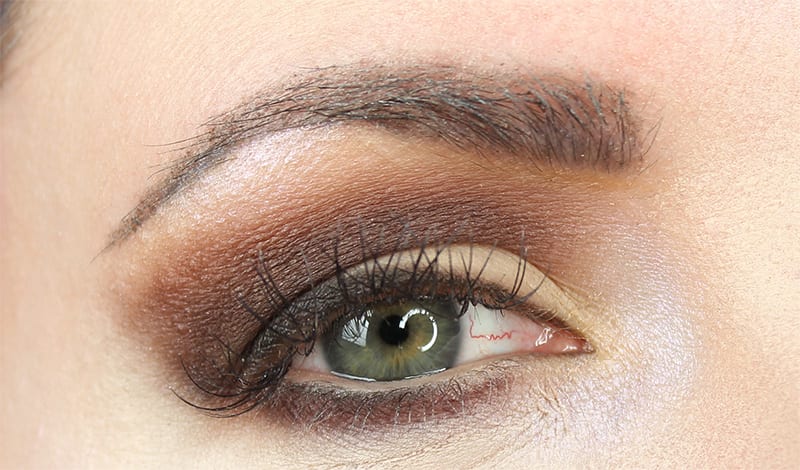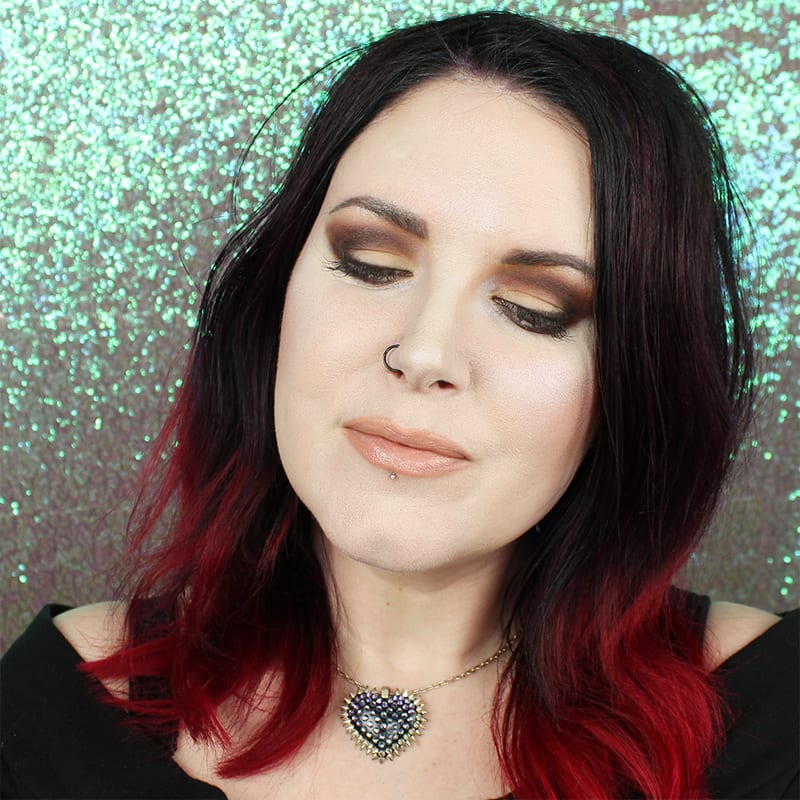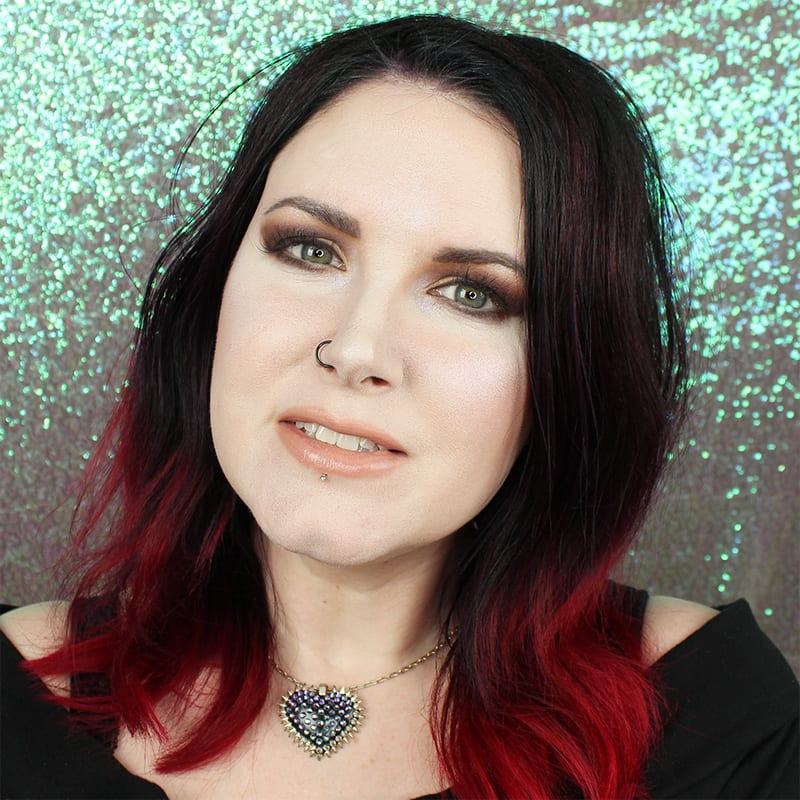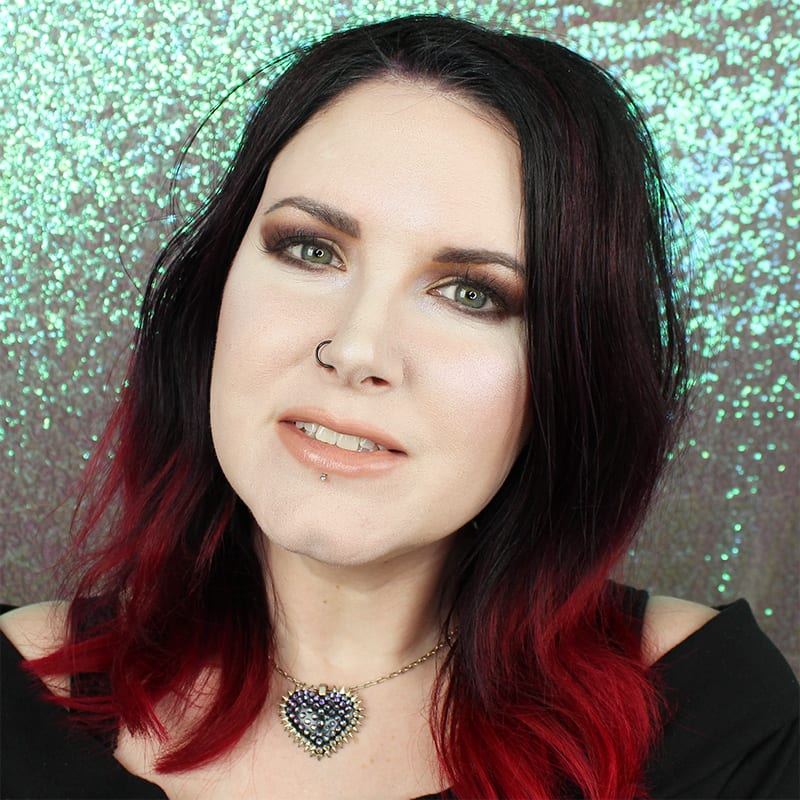 Wearing NARS Stripped.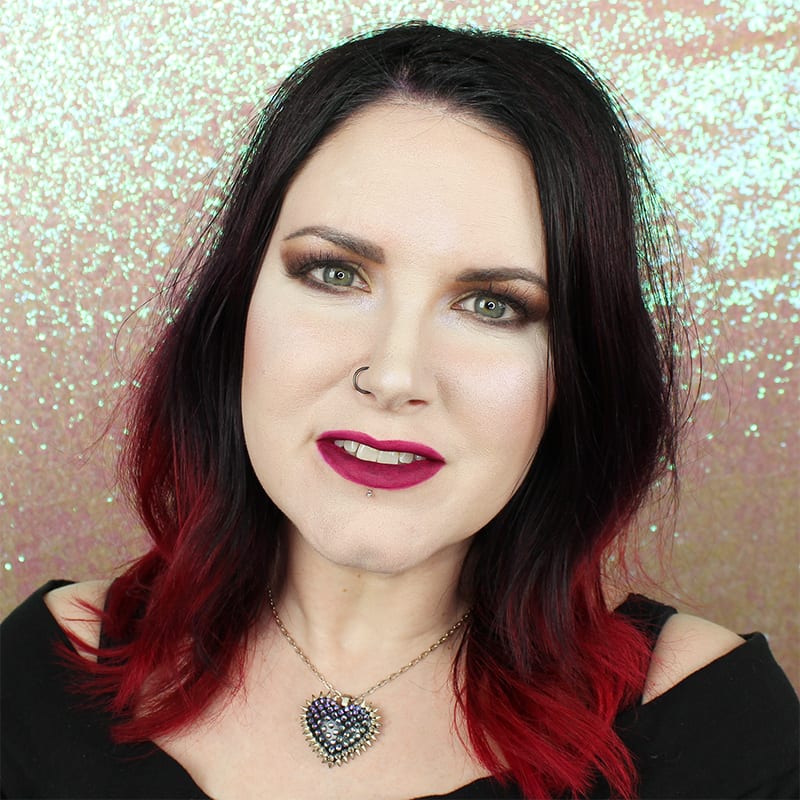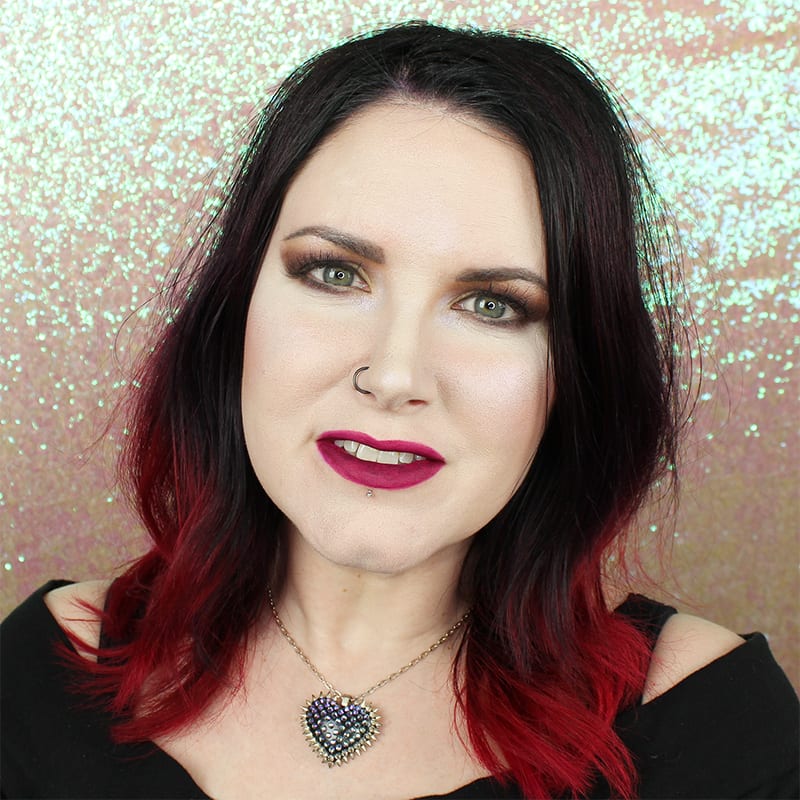 Wearing Makeup Geek Rocker Chick. Of the 5 Makeup Geek shades here, this is the only one that wanted to cling to dry patches.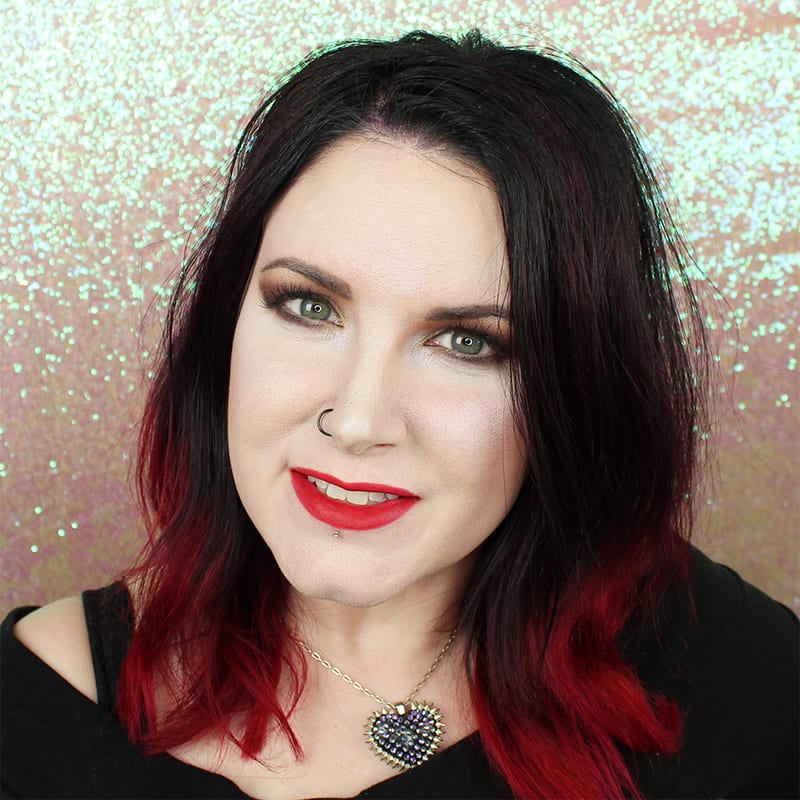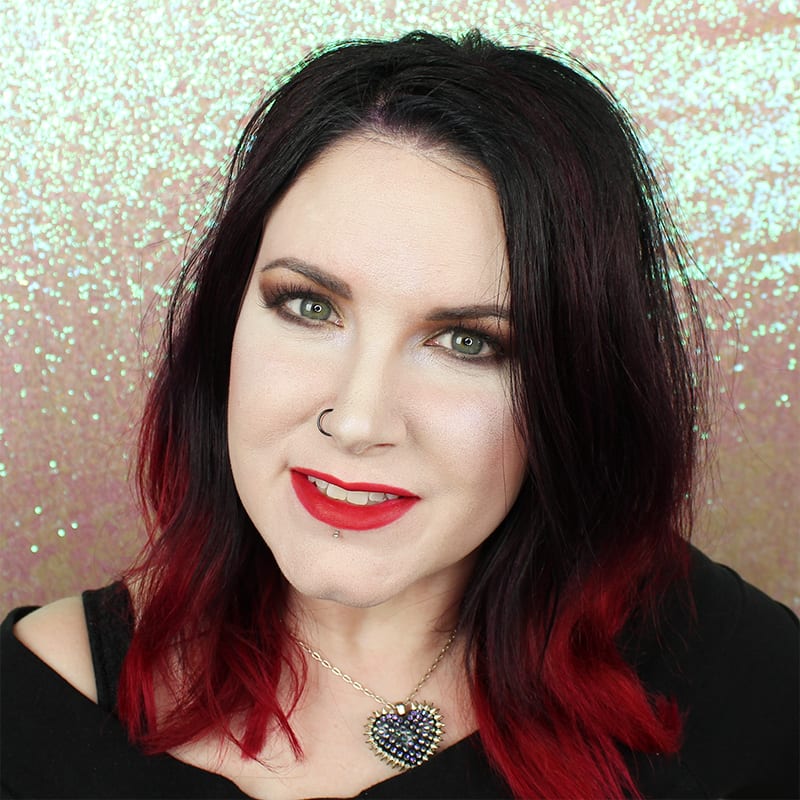 Wearing Makeup Geek Beauty Queen.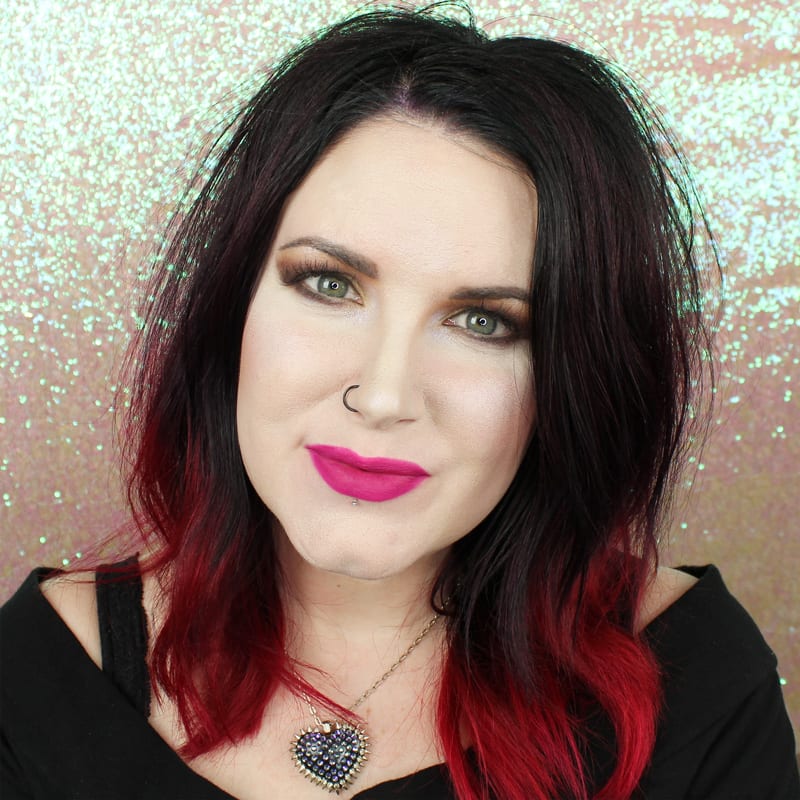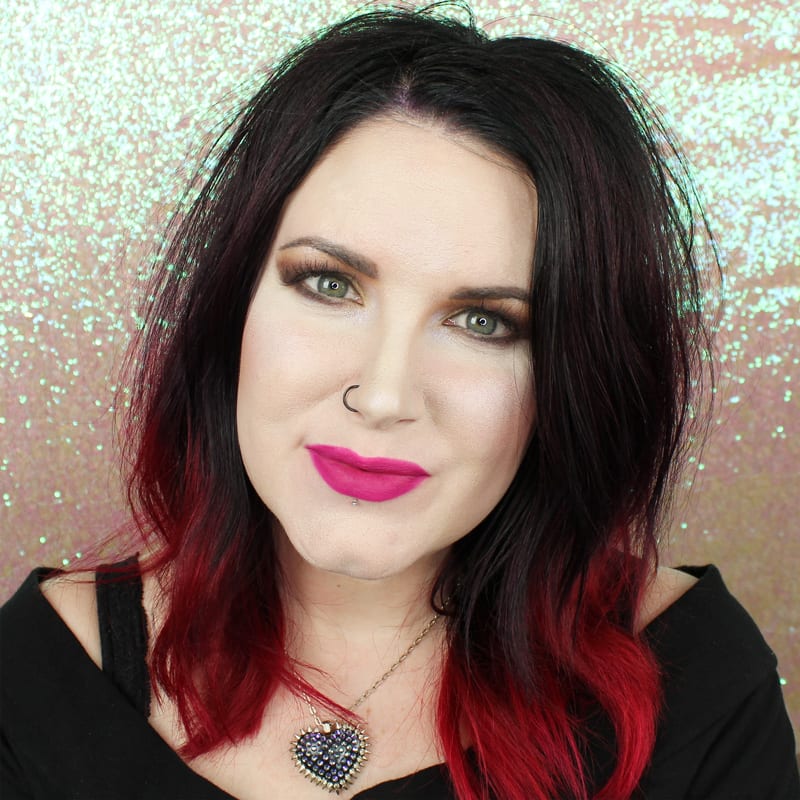 Wearing Makeup Geek Cougar. This is a beautiful color, but I don't like the name.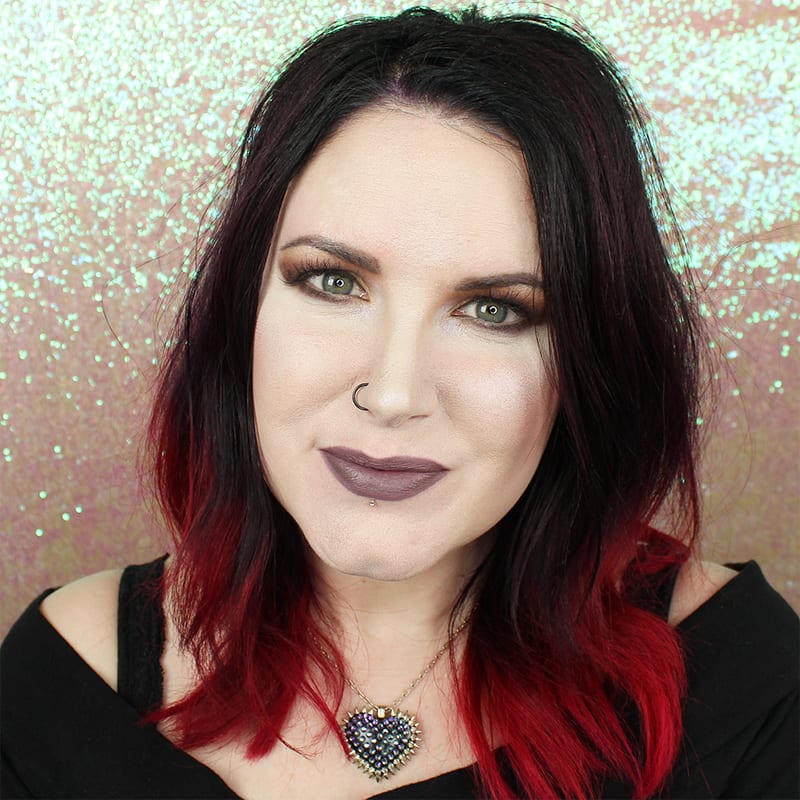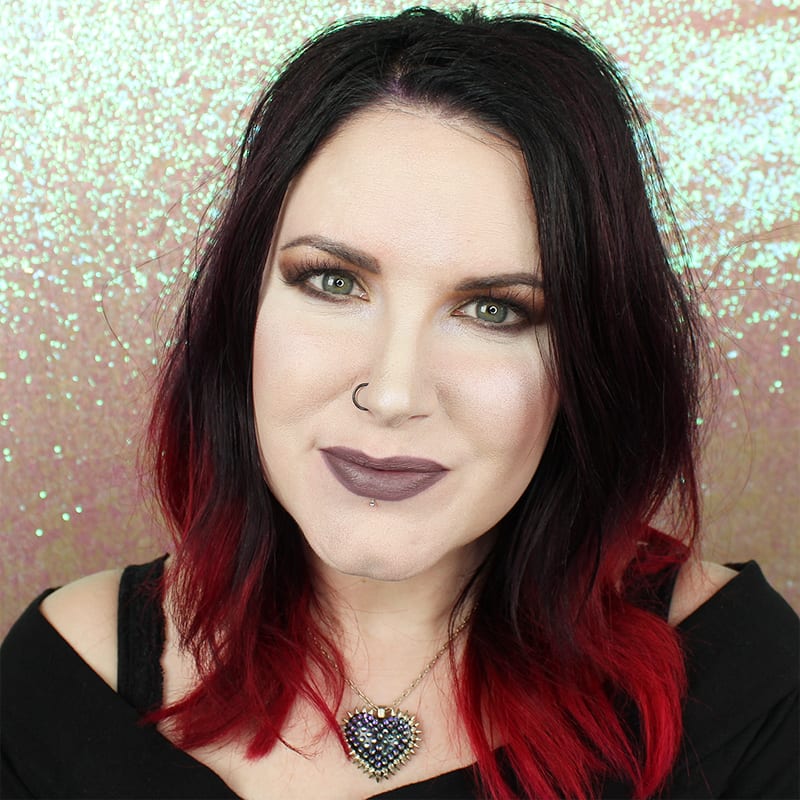 Wearing Makeup Geek Misfit.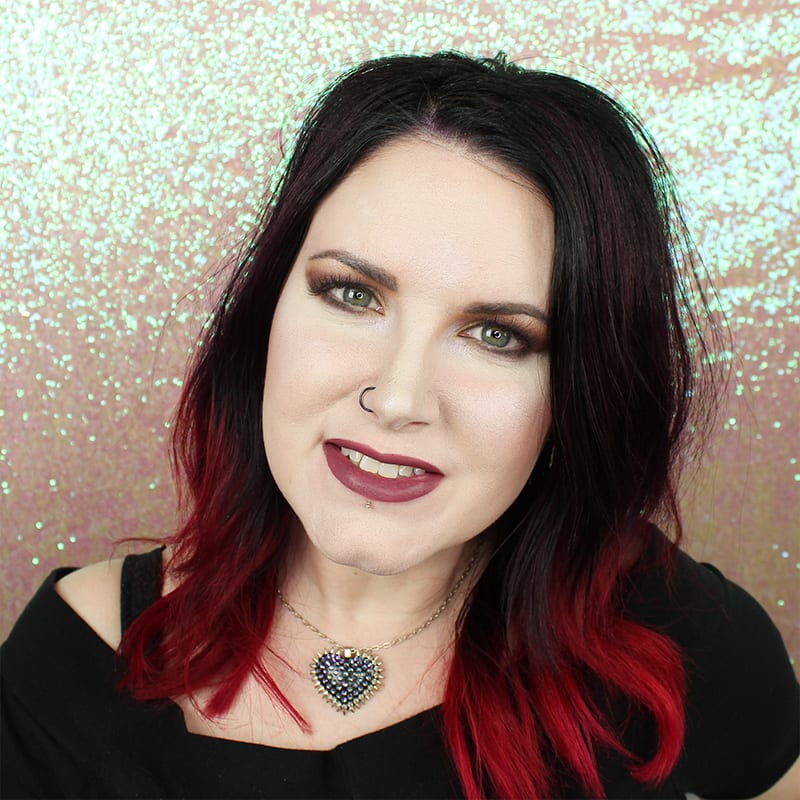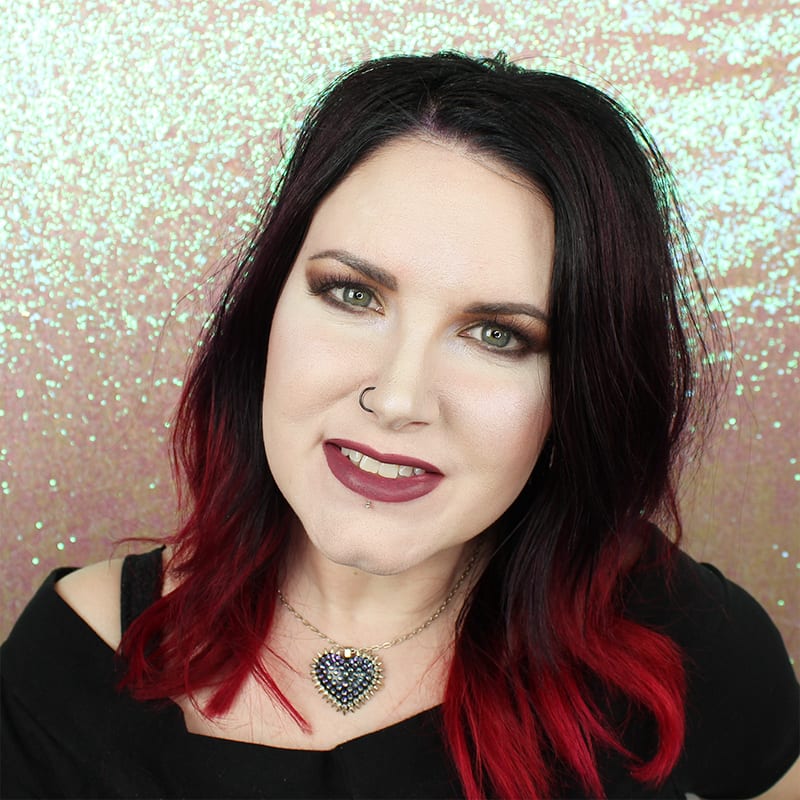 Wearing Makeup Geek Tomboy. I think this is my favorite out of these 5. As I mentioned above, in these full face shots you can see  just how little visible crease I have because of my hooded eye shape. However, I love the winged out eyeshadow shape for elongating my eye.
Eyes
UDPP Original
Lunatick Cosmetic Labs Setting powder
UD Pre-Game (Naked Ultimate Basics) – inner lid
UD Lethal (Naked Ultimate Basics) – lower lid, outer v, crease
UD Blackjack (Naked Ultimate Basics)  – outer v, upper lash line, lower lash line
UD Instinct (Naked Ultimate Basics) – transition
UD Blow (Naked Ultimate Basics) – lower waterline, under brows
Smashbox Bare – lower waterline
Makeup Geek Celestial – highlight
Colour Pop Jet Set Black – brows
Face
Flower Erase Everything Translucent Foundation – as primer
UD Enigma – as nose primer
Kat Von D Lock It Foundation in Light 41 Neutral mixed with Nyx Opalescent
Kat Von D Lock It Concealer Cream in L1 and L3
Physicians Formula Murumuru Butter Bronzer
NARS Olympia – contour
RCMA No Color Powder
Makeup Geek Celestial
Tarte Mirage blush (LE)
Lips 1
bareminerals Borderline pencil
NARS Stripped
Lips 2
Makeup Geek Plush Matte Rocker Chick
Lips 3
Makeup Geek Plush Matte Beauty Queen
Lips 4
Makeup Geek Plush Matte Cougar
Lips 5
Makeup Geek Plush Matte Misfit
Lips 6
Makeup Geek Plush Matte Tomboy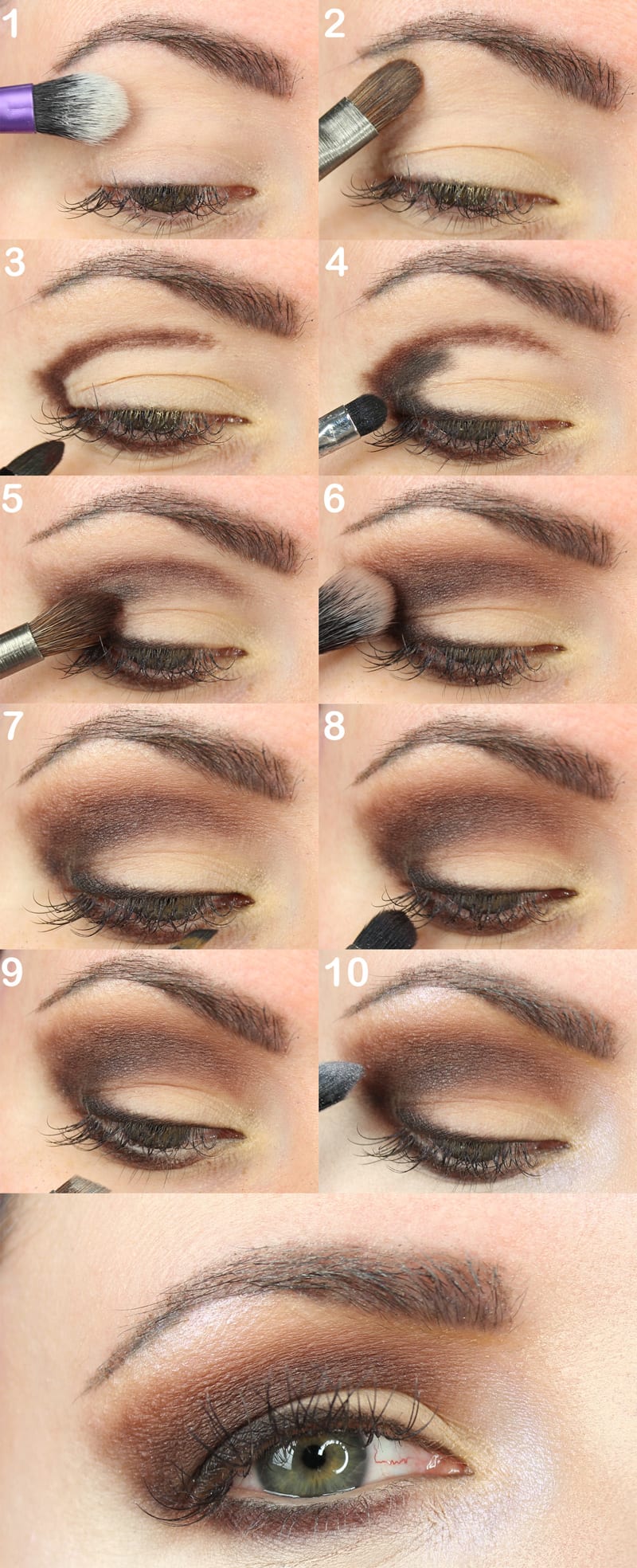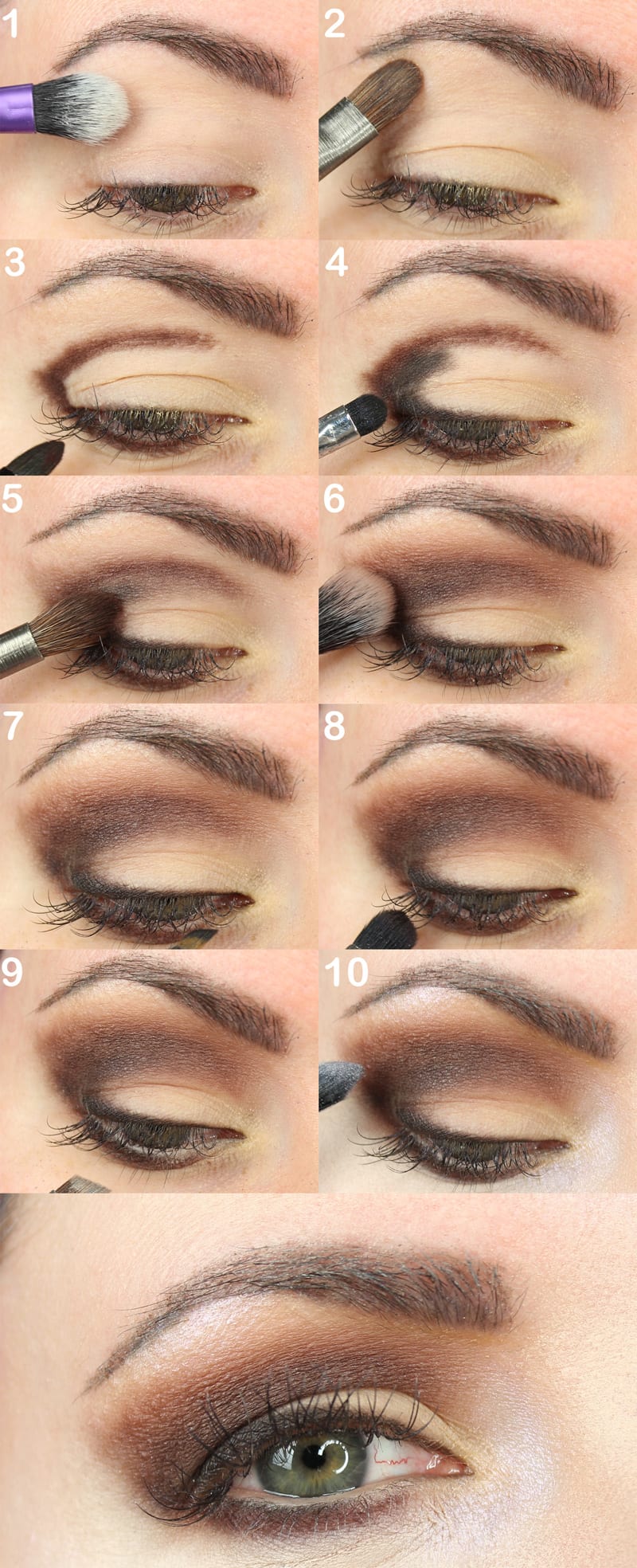 Urban Decay Naked Ultimate Basics Tutorial
After applying eyeshadow primer, set your eye with a base shade or setting powder. I used Lunatick Cosmetic Labs Setting Powder.
Pat Pre-Game on the inner lid and inner v and under the outer brow.
Use a pencil brush to apply Lethal to the outer v and continue the line along the lower lid and the bottom of the hood of the eye.
Draw a C shape inside of Lethal, along the outer edge of the upper lash line with Blackjack.
Use a tapered blending brush and start blending Blackjack and Lethal together.
With a fluffy blending brush, use Instinct to continue blending out Blackjack and Lethal in the crease. Blend towards the tail of the brow and then inwards towards the center of the crease. Also soften the lower lid with the blending brush.
Take a winged eyeliner brush, apply Blackjack in a thin line along the upper lash line.
Use an exact blending brush, blend the lower lash line, blending outwards towards the tail of the brow.
Line the lower waterline with Smashbox Bare, then set with Blow.
Highlight at the inner corner and under the outer brow with Makeup Geek Celestial. Use a large blending brush to blend gently all over one last time.
Shop Your Stash for Similar Shades
Pre-Game – yellow-toned beige matte
Lethal – brown with burgundy tones matte
Instinct – mauve brown matte
Blackjack – black matte
Blow – satiny white
Celestial – white with pink shift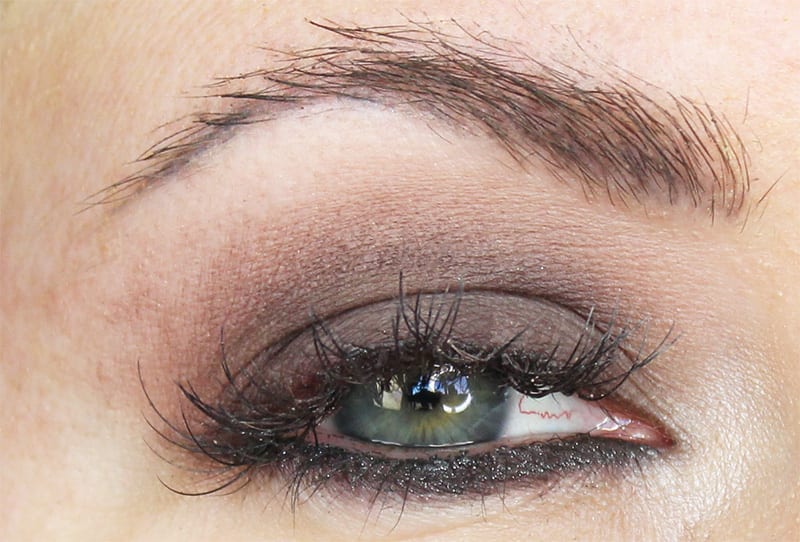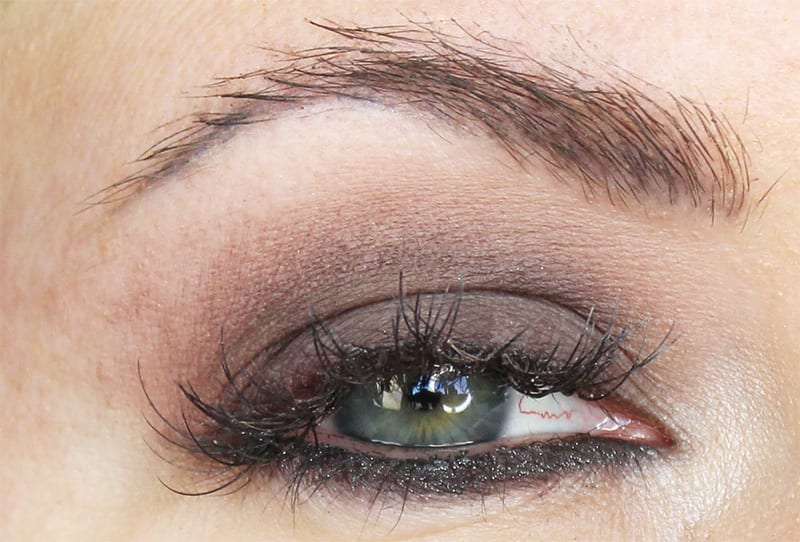 I've also got an everyday smoky taupe tutorial featuring this palette.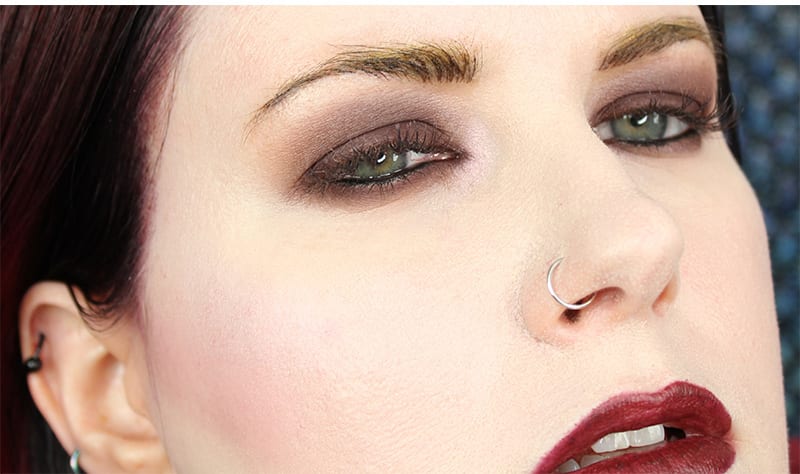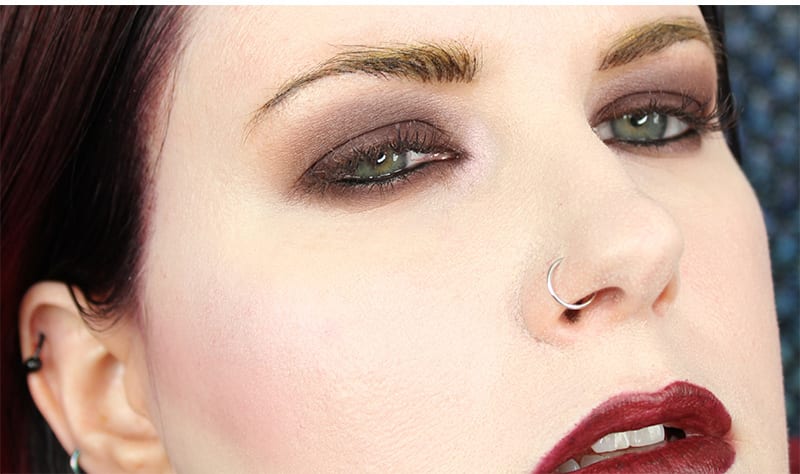 And a 90s Grunge Inspired tutorial with the Naked Ultimate Basics Palette.
Make sure you check out the other Makeup Wars bloggers tutorials with this palette. While all my tutorials are for hooded eyes, we've got a lot of different eye shapes in the group. I'm sure you'll find inspiration in our looks!
How would you wear this palette? What's your eye shape?
Be sure to check out 10 Life Changing Beauty Hacks You Need to Know!
Loading InLinkz ...
More to See
Last Updated on