Paul Mitchell Invisiblewear Memory Shaper
Want your hair to look amazing every time you wash and style it? You need to check out Paul Mitchell Invisiblewear Memory Shaper, which is why I'm sharing my review with you. My hair stylist Cliff from iStyleXG Salon recommended I give this product a try with my extensions. I'm so glad I did! I've been using it for several months now.
In case you don't know, Paul Mitchell is a cruelty-free professional hair care brand. You can find them at Paul Mitchell salons and spas, Ulta, and Amazon, just to name a few places.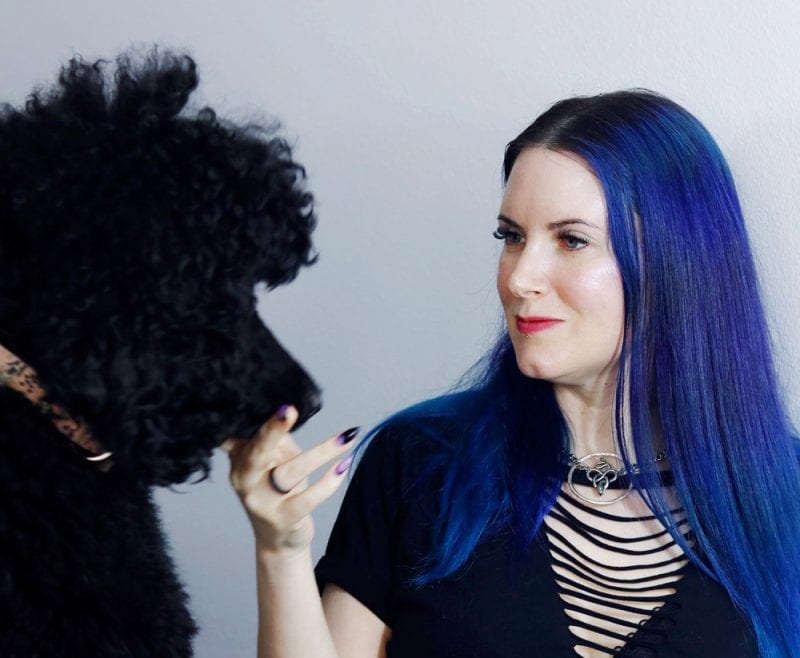 You see, my hair is naturally stick straight. It doesn't want to hold a curl without a lot of work.  My extensions, on the other hand, are slightly wavy unless I flat iron them or work to style them straight. So if I don't spend the time to properly and fully blow dry my hair and style it, my hair gets wavy and looks strange.
What I've been doing with my hair lately is washing it every 7 to 10 days. After I wash it, I use Sexy Hair's Long Sexy Hair Luxe Blow Out Extensions Spray and and EVA NYC Magic Mane 10-in-1 Spray. I use my Dyson Blow Dryer to start drying my hair. These two sprays help heat protect my hair while I blow dry and style. Once my hair is still damp but not completely dry, I use Paul Mitchell Invisiblewear Memory Shaper all over.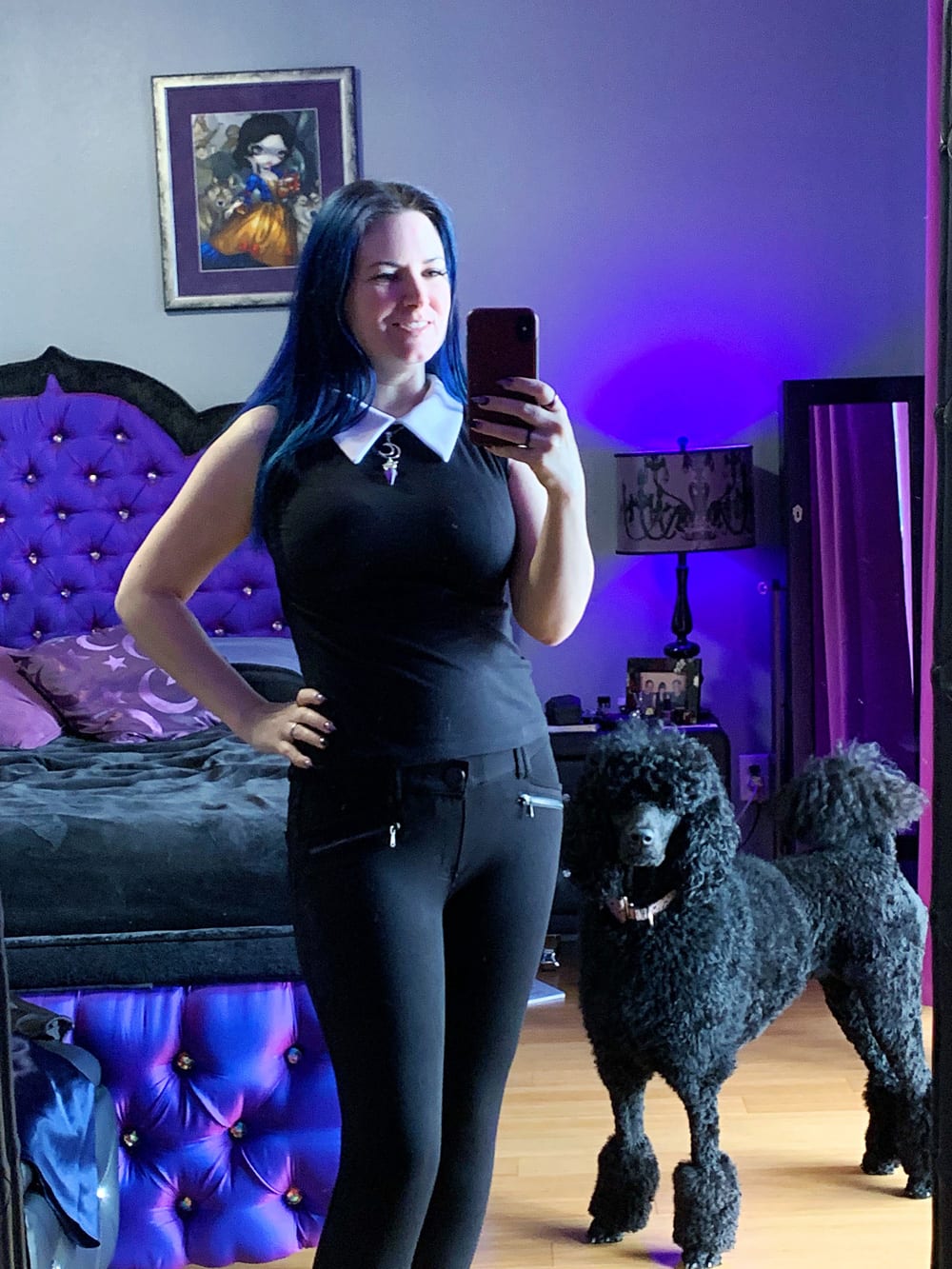 Paul Mitchell Invisiblewear Memory Shaper is my secret weapon for keeping my hair smooth and straight! I part my hair down the middle, channeling Morticia Addams to my core, and apply it all over my hair. I use far more than the recommended amount because I have 2 bags worth of extensions in my hair. I work it through my entire head of hair from root to tips. I then switch to my Dyson Airwrap Styler Flat Brush to style and finish drying my hair straight.
I'm able to keep my hair straight and smooth, the way I prefer it most of the time, with Paul Mitchell Invisiblewear Memory Shaper. Even after I pull it back in a pony tail, once I brush it out it's nice, smooth and straight. It really works well!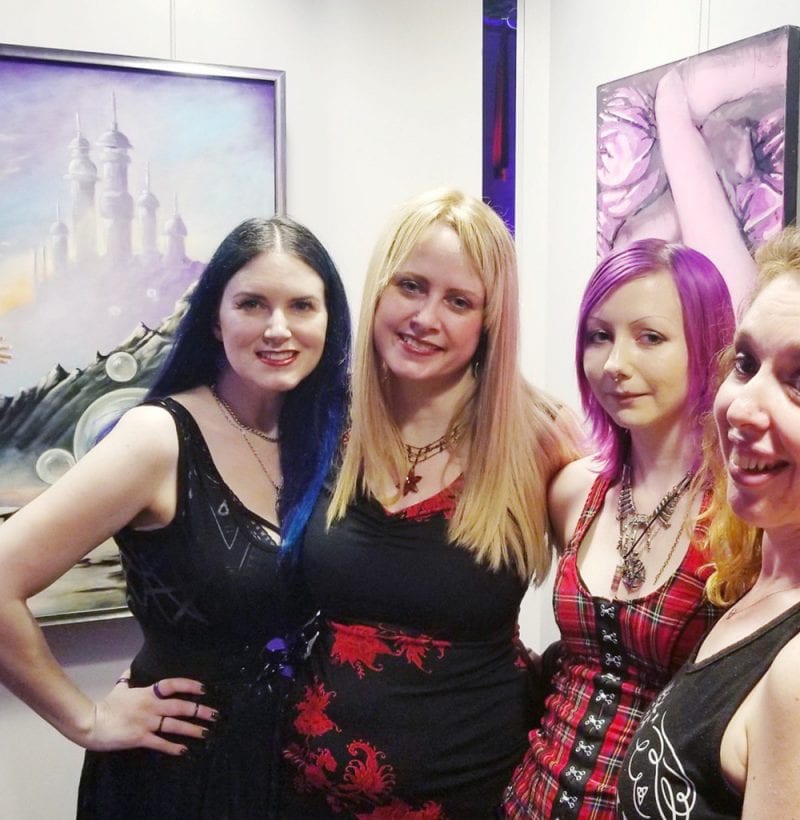 This Invisiblewear Memory Shaper also makes my hair look shiny and smooth. Paul Mitchell refers to it as the 'no makeup' look for hair and I agree. It's perfectly straight, smooth, shiny and lasts for days!
I did take a quick peek at other reviews online and it seems like this product also works well with curly hair. So don't despair if you want to use it for a different style than the straight style I'm using it for.
You can buy Paul Mitchell Invisiblewear Memory Shaper from Amazon, Paul Mitchell, in stores at Ulta or your favorite local Paul Mitchell salon.
More Hair Features for Beautiful Hair