Rainbow Poodle Tattoo
On Valentine's Day this year I finally got my rainbow poodle tattoo. I've been planning a watercolor poodle tattoo for years but wasn't sure what I wanted it to look like specifically. I finally decided on a design and had it done by Stef at Forbidden Images, the same lady who did my New Year's Eve Eve tattoo.
Zensa PR sample. Everything else purchased by me.
Watercolor Poodle Tattoo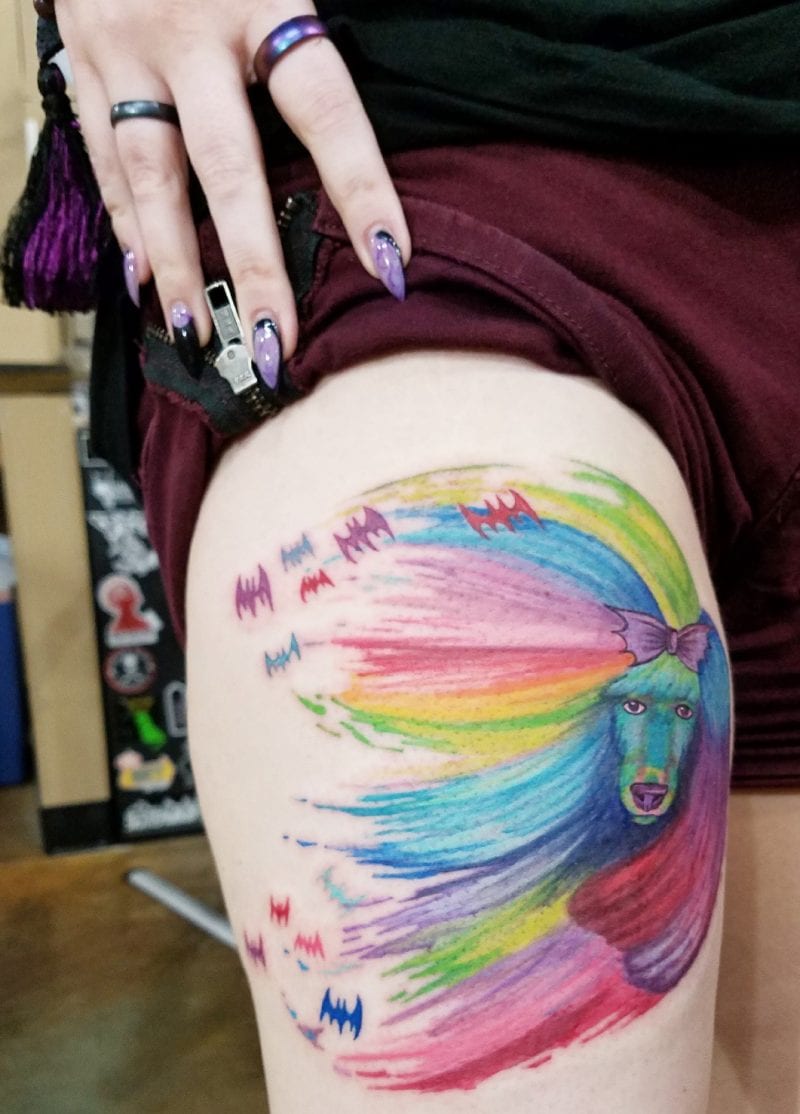 I wanted a watercolor style with no black lines. I wanted all the colors of the rainbow for my LGBTQ poodle. We also added bats and a bat bow because they fit my style.
Did the Tattoo Hurt?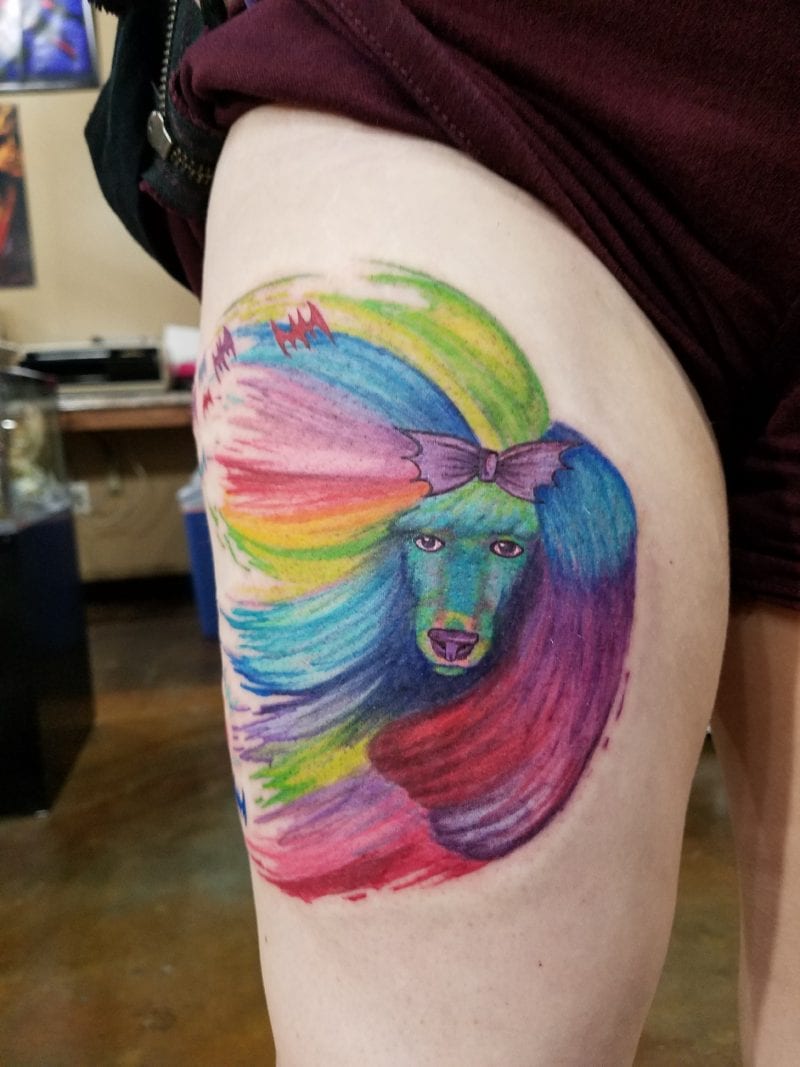 I did use Zensa numbing cream again. You can buy Zensa Numbing Cream from Amazon Prime on sale right now! (30% off) You can also buy Zensa Numbing Cream directly from Zensa.
Unfortunately for me, from the poodle's face towards my inner thigh did not feel numb at all. I felt every stroke of the needles. I was in pain for most of the 3.5 hours that it took to do this tattoo. It was just like it couldn't numb up over half of my leg.
How Fast Did It Heal?
I did use Saniderm bandages to help heal this large tattoo quickly. You can get Saniderm or Teraderm bandages on Amazon and they are a real life saver!
Check out Stefanee's online portfolio here and follow her on Instagram! If you're in the Tampa area, I highly recommend seeing Stef for your next tattoo. We're already planning my next one!