Nude Art at Nude Nite
Are you a fan of Nude Art? Have you heard of Nude Nite? You need to see the nude art at Nude Nite! Nude Nite is America's largest art exhibition dedicated to nude art. It's part art show, part entertainment. In addition to having over 200 pieces of nude art for sale, you will also see burlesque stage shows, body painters, silk rope performers, stripper pole dancing and more.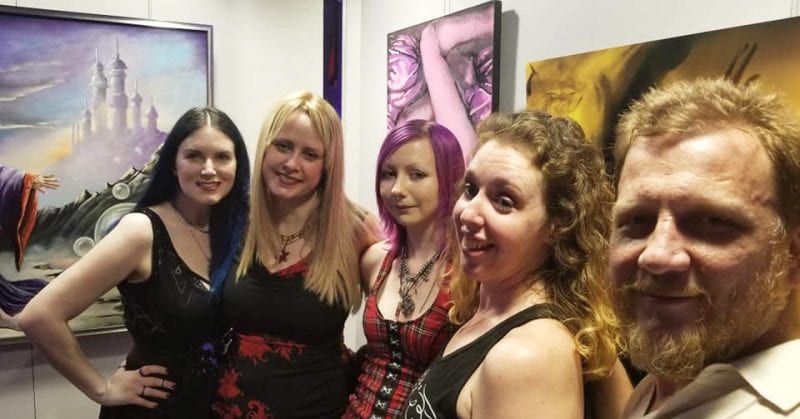 Nude Nite is really cool! My friend Natalie invited me to go, so I went with her, Sabina, Brian, and some of our other friends. If you follow me on Instagram Stories you would have seen some of the performers. I was entranced by the silk rope performers.
What I Wore to Nude Nite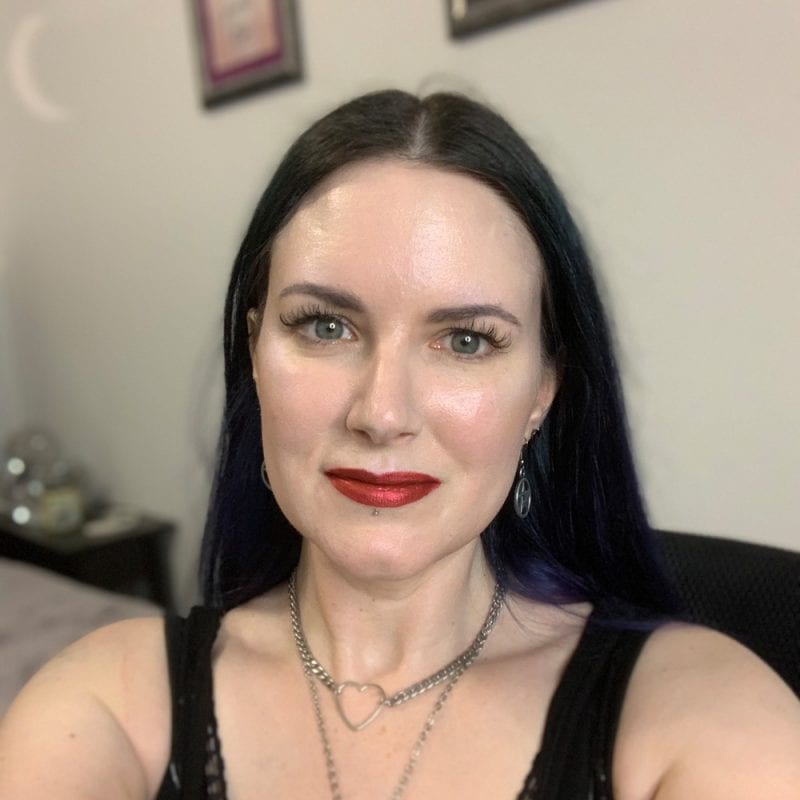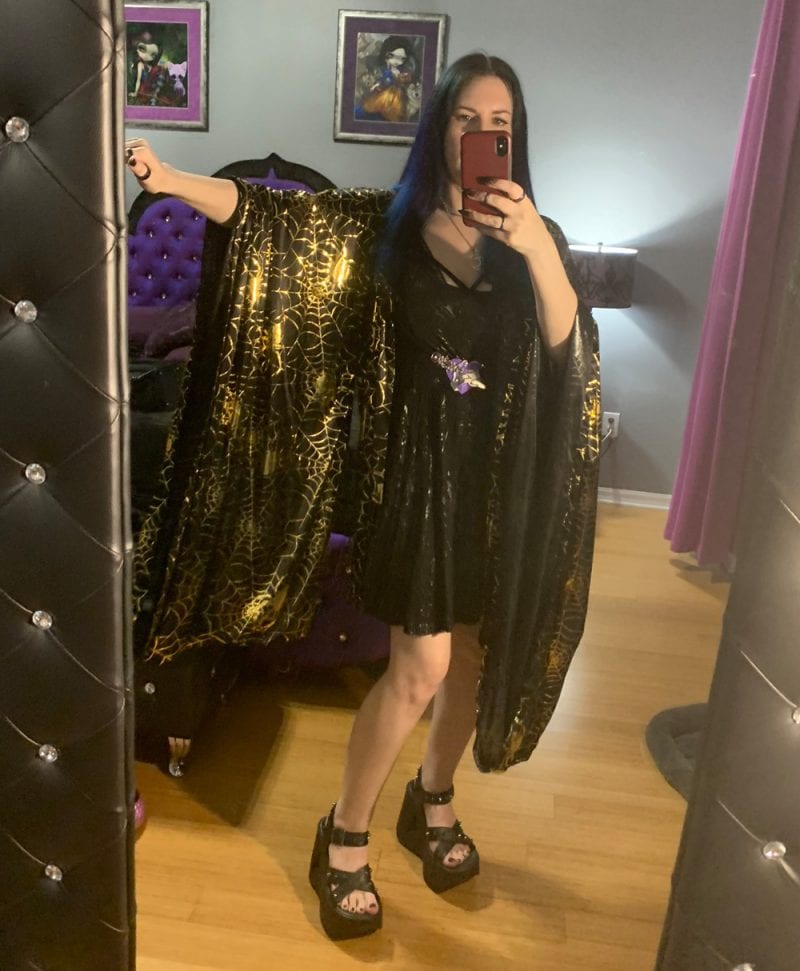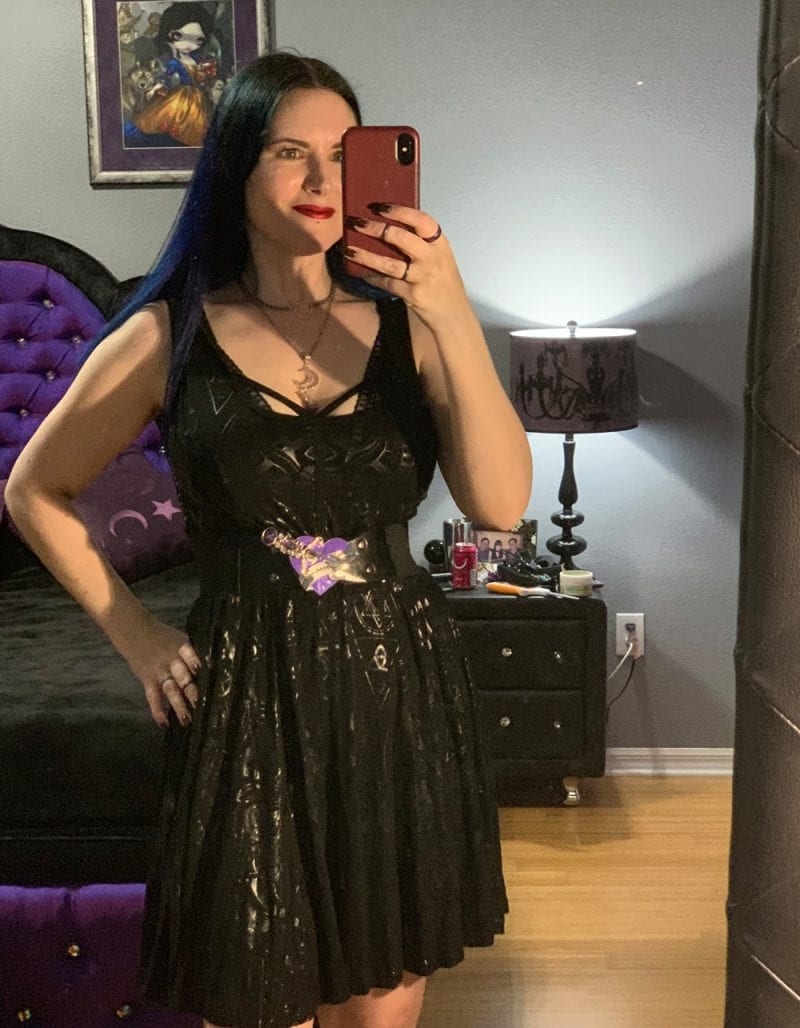 Fashion
Bunny Paige Heart Choker
Rising Moon Crystals Luna Necklace
Killstar Vicky Veil Skater Dress
Kreepsville 666 Purple Elvira Dagger Belt
Demonia Dynamite Star Studded Sandals
Spellbound Stitches Black & Gold Spiderweb Kimono
Widow Dark Dreaming Mini Backpack (discontinued, similar style, similar style, similar style)
Makeup
Lashes by Polished Lash Spa
Nails by Nail Queen Diamond
Hair Color by Cliff Frias
Danessa Myricks Prism FX Lotion – primer
Osmosis CC Cream in Porcelain – foundation
Glamour Doll Eyes Skeletina – contour
Melt Electra – blush
Black Moon Catshark – highlight
Black Moon Squid – highlight
Cozzette Essential Powder in C1
Idun Minerals Ask pencil – brows
Urban Decay 24/7 pencil in 69
Black Moon Deville liquid lipstick
I'm sneak peeking one of the pieces from my upcoming lookbook! The black and gold spiderweb kimono by Spellbound Stitches is stunning!
Nude Nite Art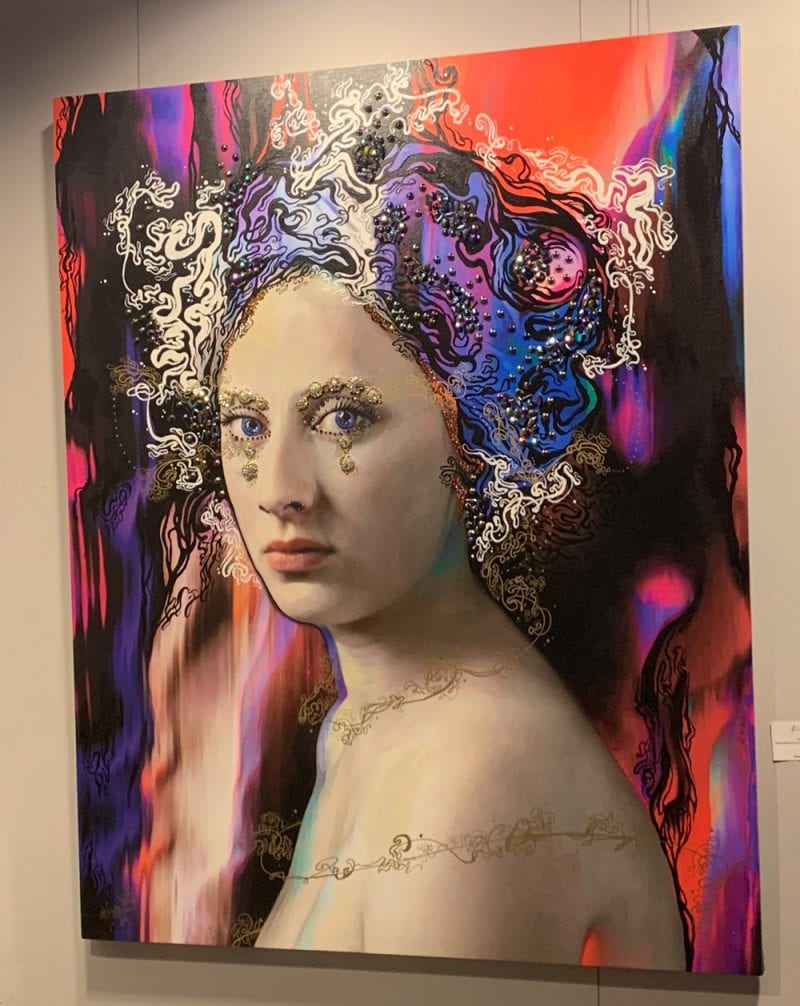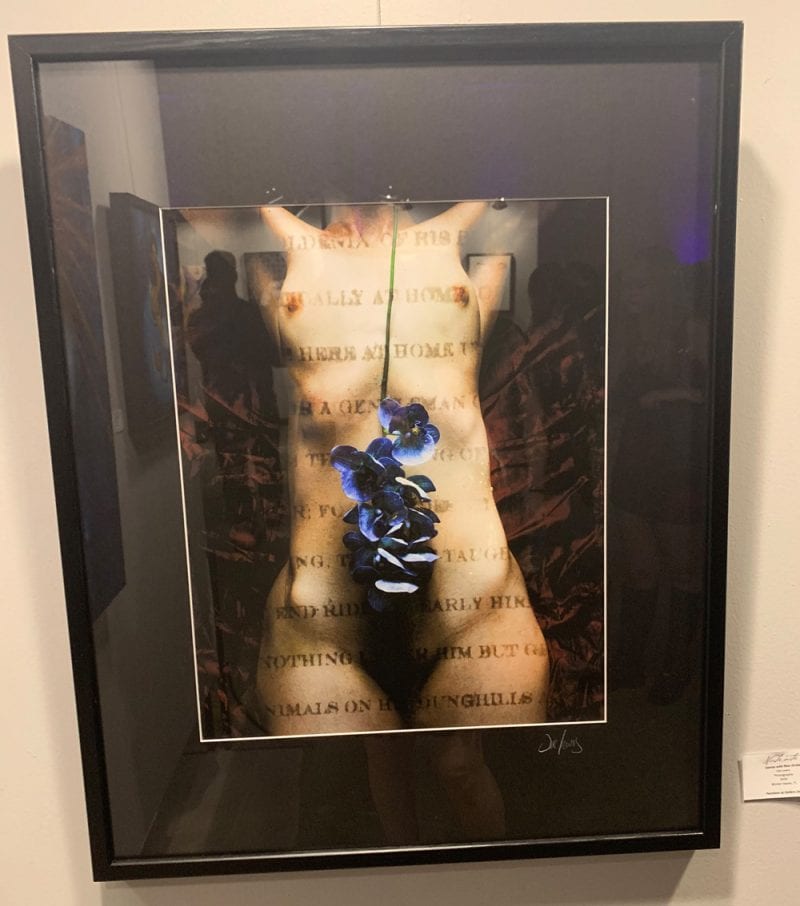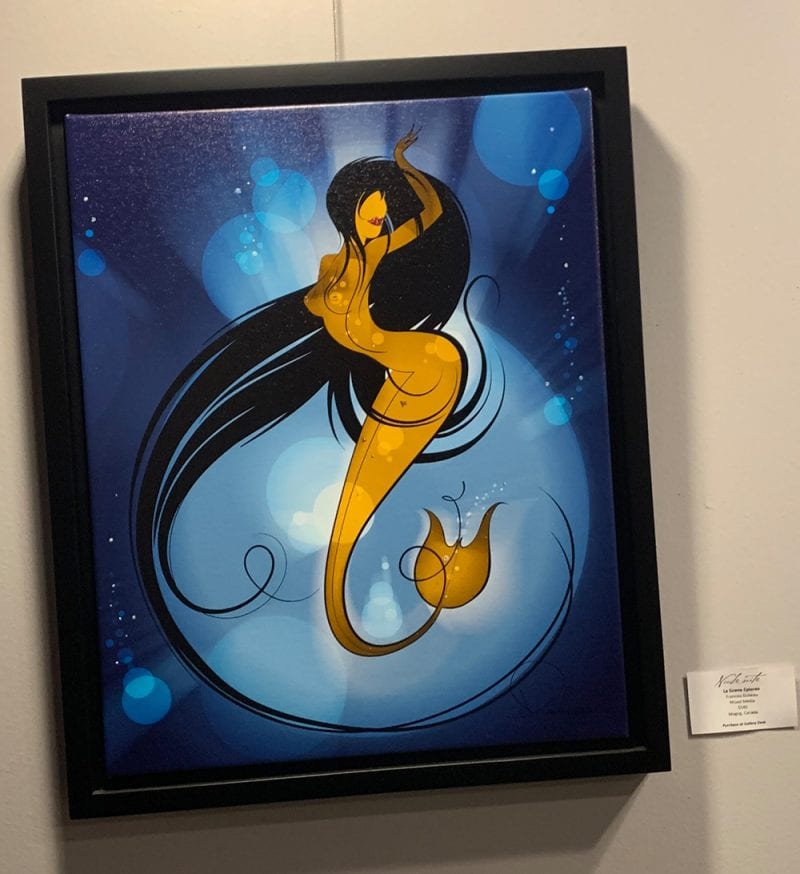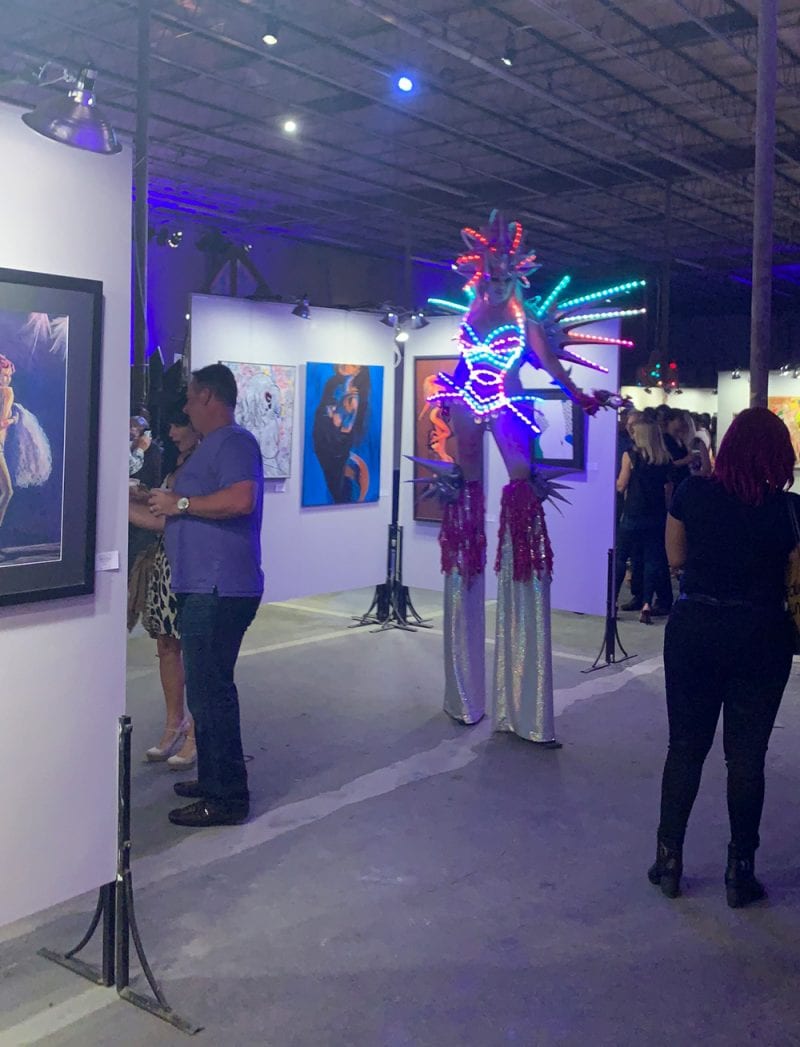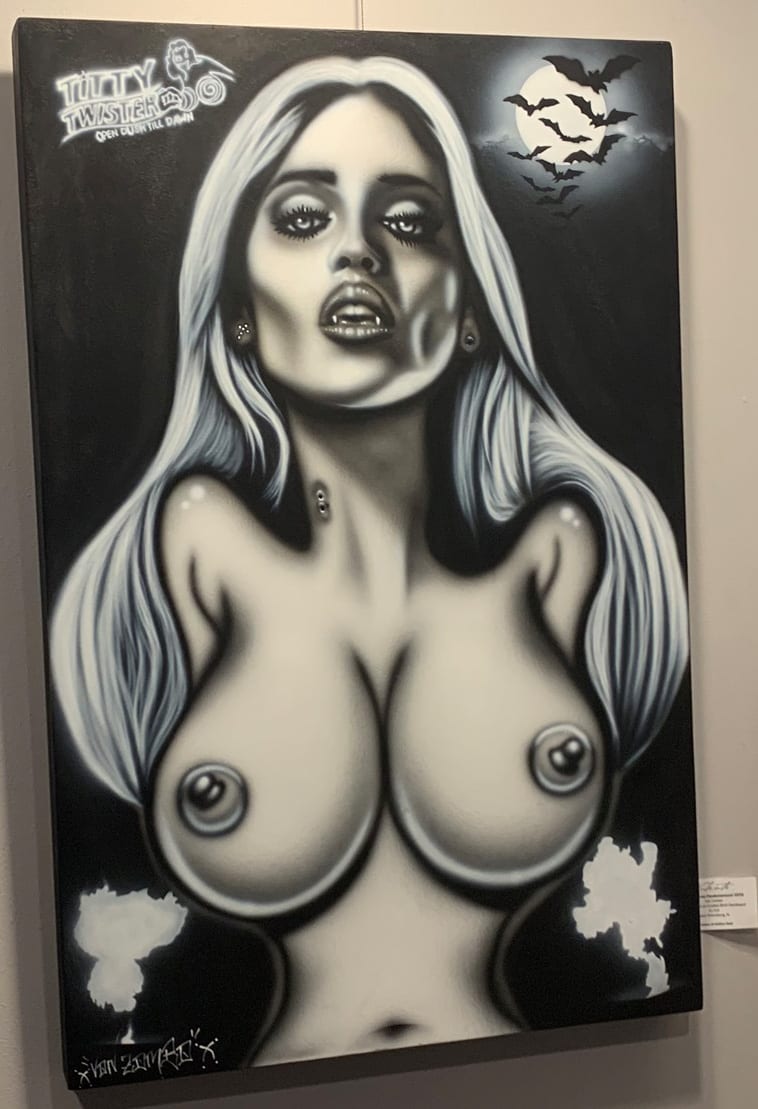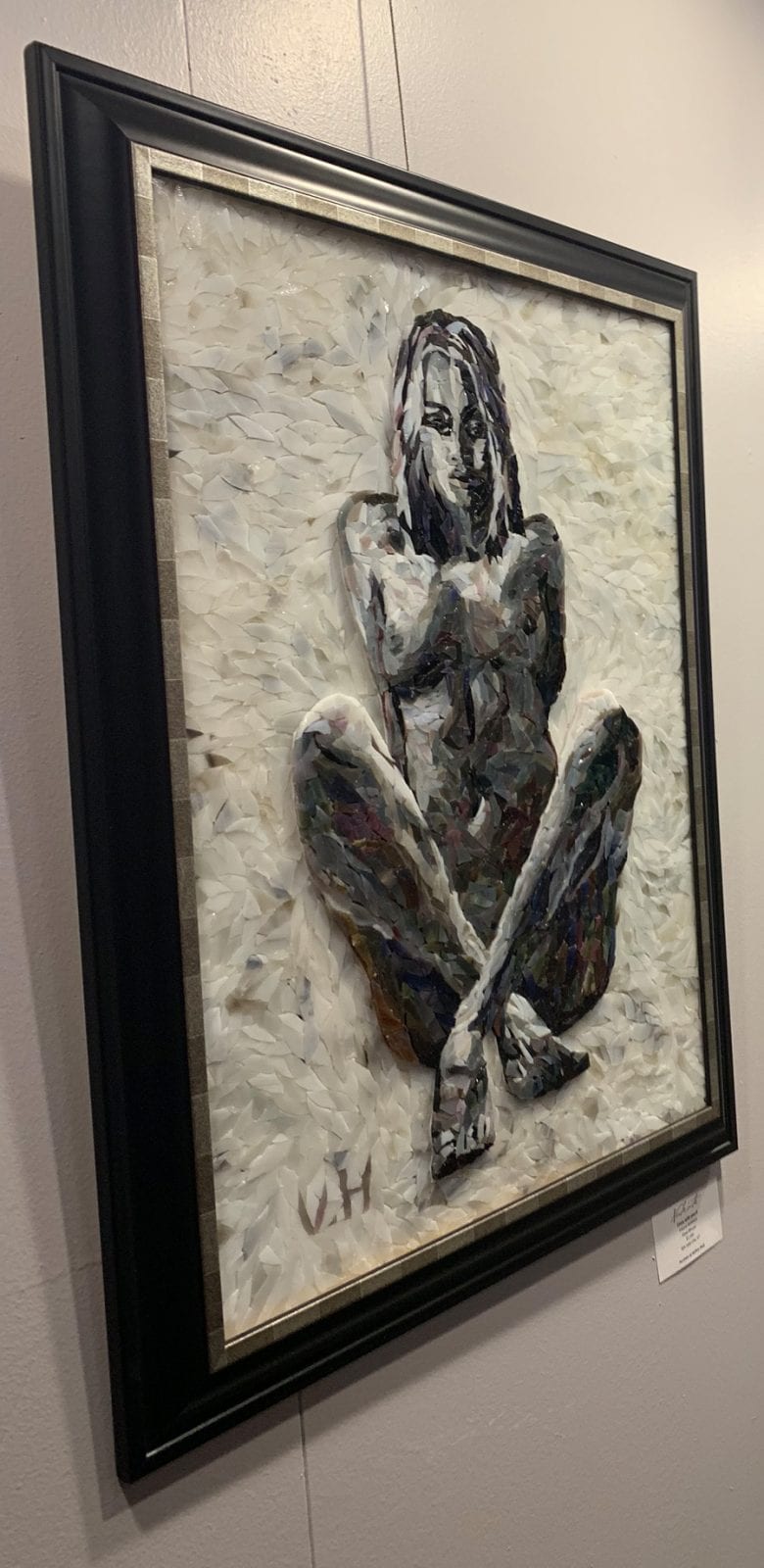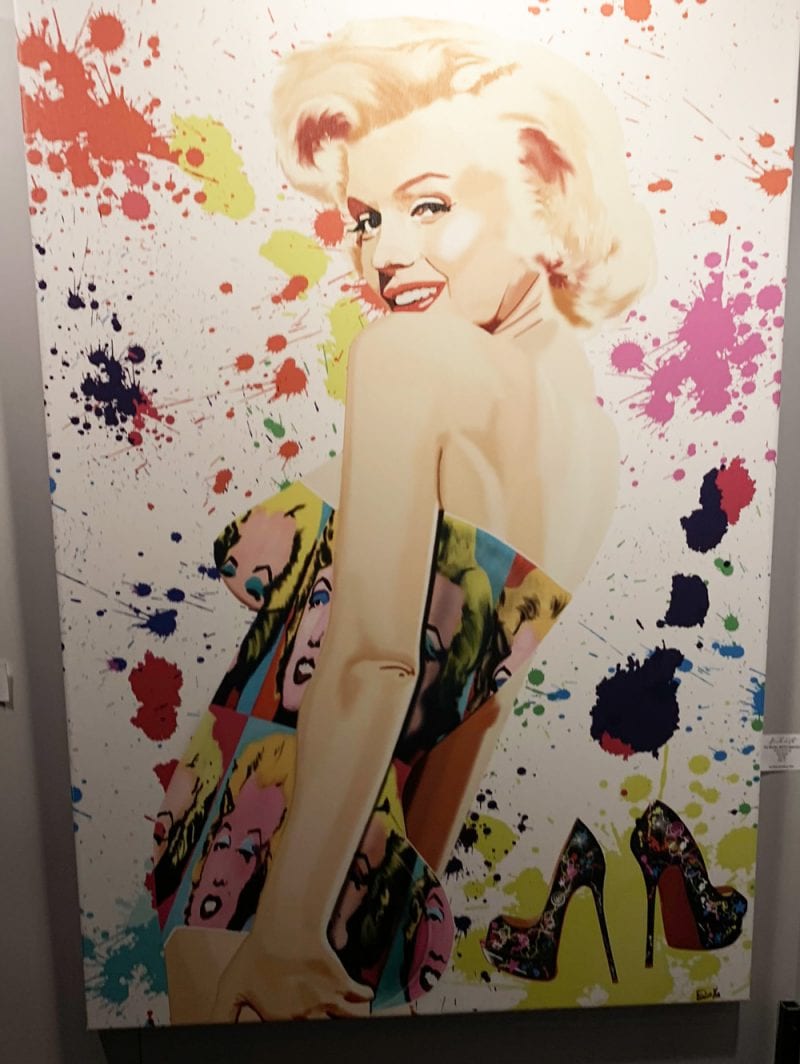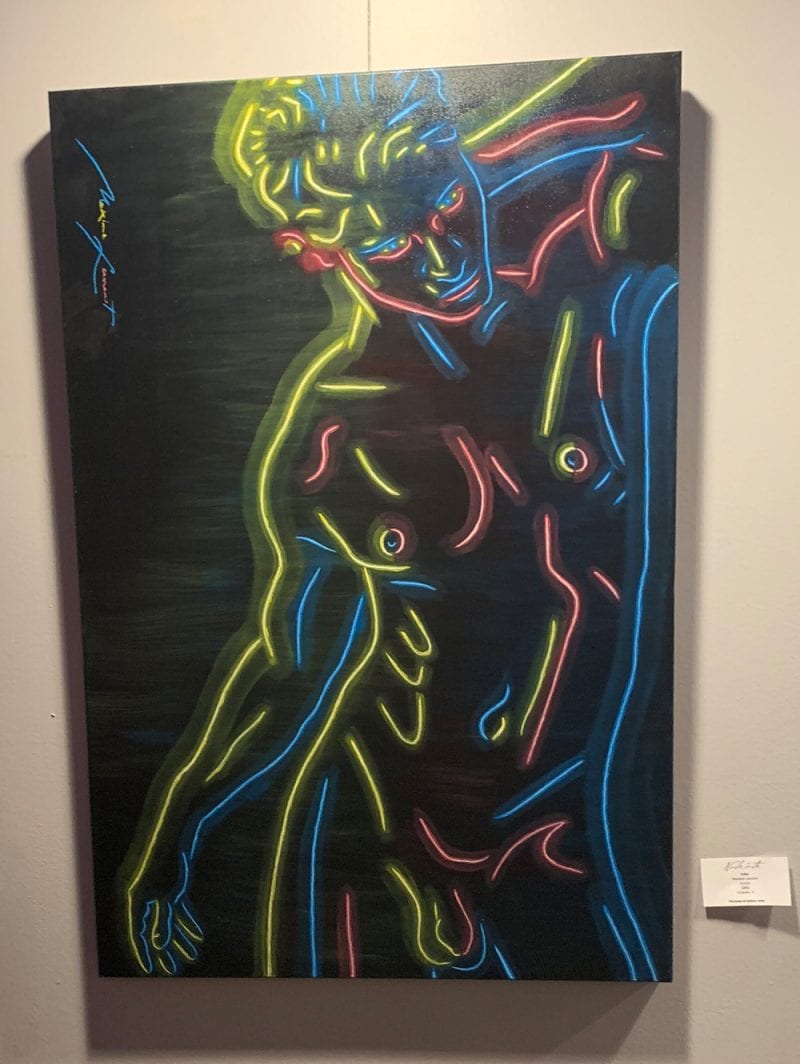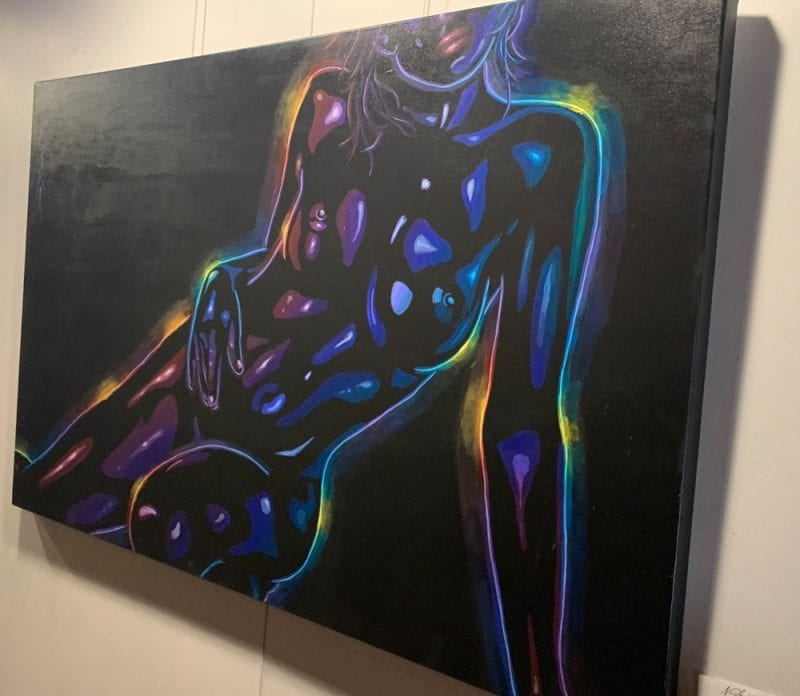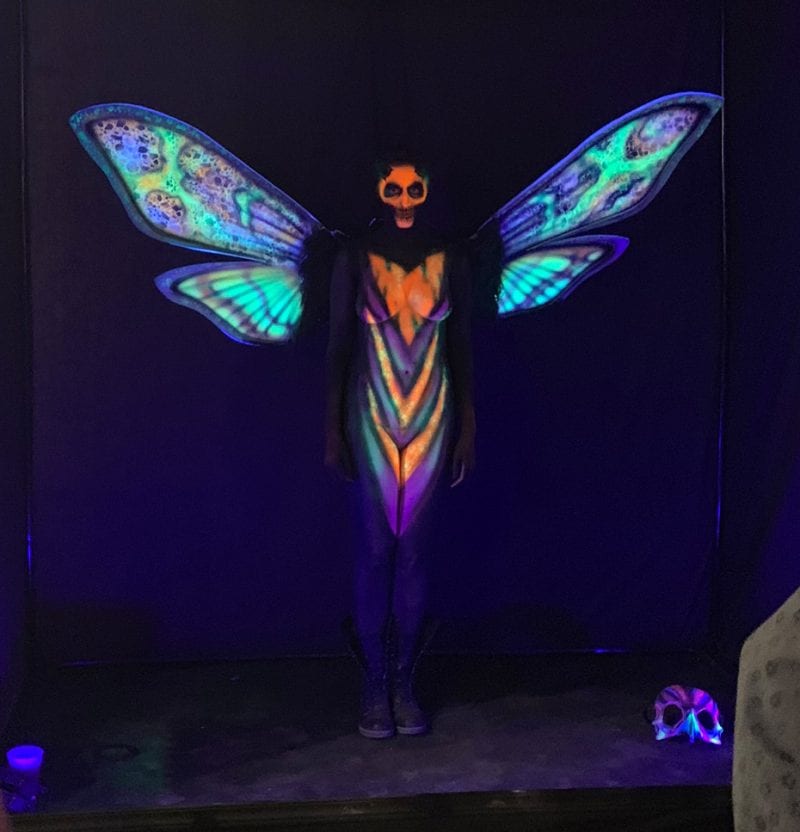 The nude art pieces above are some of my favorites that I saw at Nude Nite. I have a great appreciation for art, which Ray has only enhanced. Ray is one of those individuals who is highly artistic and highly analytical, so he has degrees in both art and software development.
Selfie Station at Nude Nite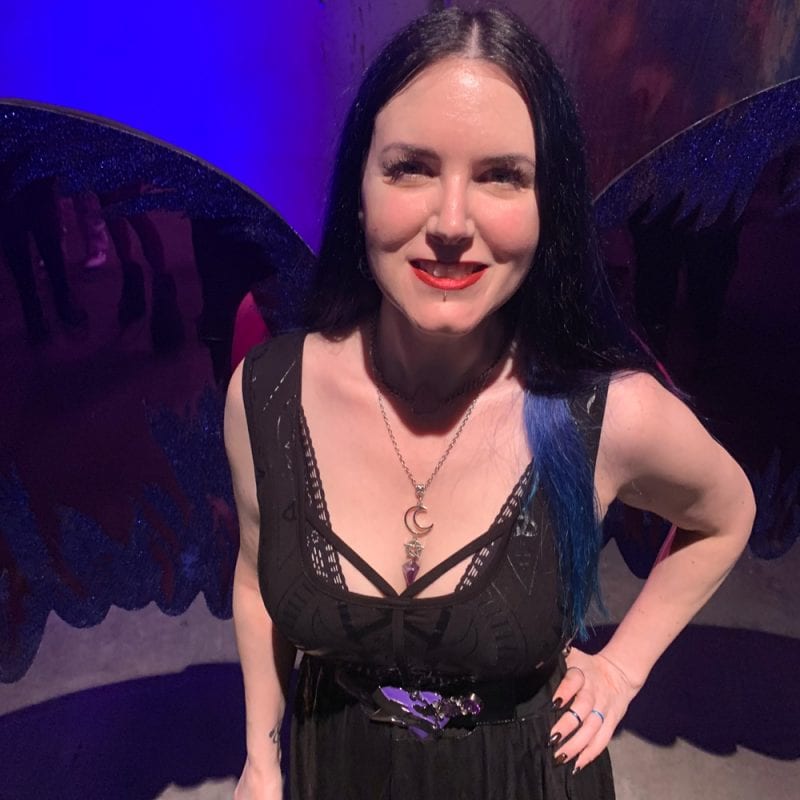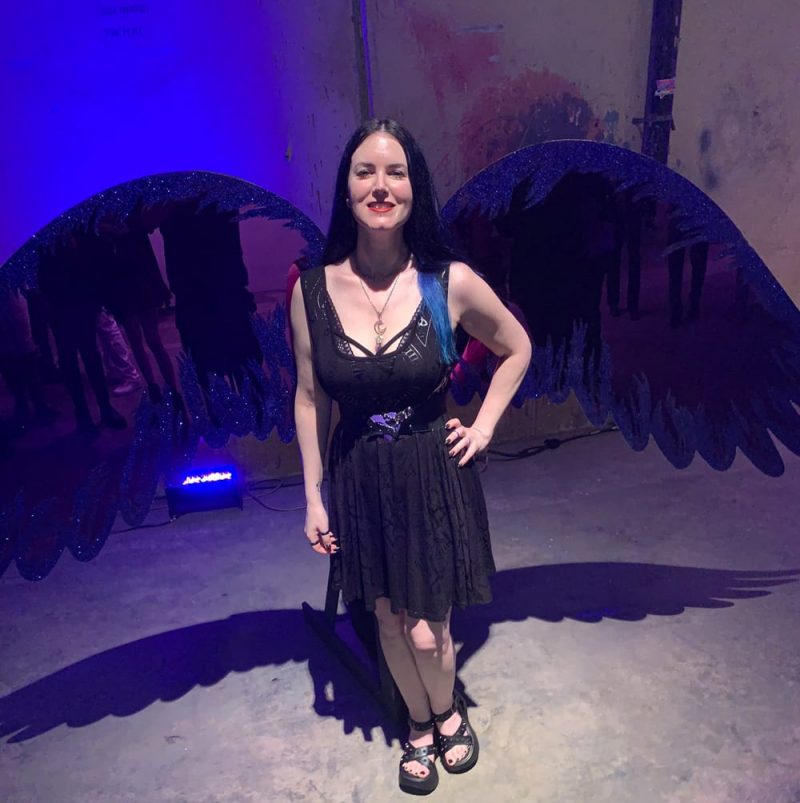 It does seem like everywhere you go these days you'll find a selfie station for cute photos. Nude Nite in Tampa was no different. I love the black angel wings!
Nude Nite travels all over the USA, so check out their site to see when you can see Nude Art at Nude Nite in your town!
You Will Love