Danessa Myricks Yummy Skin Serum Skin Tint Foundation Swatches

Hello, beautiful people! Today I'm sharing Danessa Myricks Yummy Skin Serum Skin Tint Foundation Swatches with you. I'm comparing this to my other Danessa Myricks Beauty complexion products as well as other favorite brands of mine. I was excited to pick this foundation up once I saw it launched because it is lighter coverage than the serum foundation and I can't wait to wear it.
Where to Buy
Danessa Myricks Beauty, Sephora, Beautylish
Price
$36 for 1.58 oz / 45 mL
About my Skin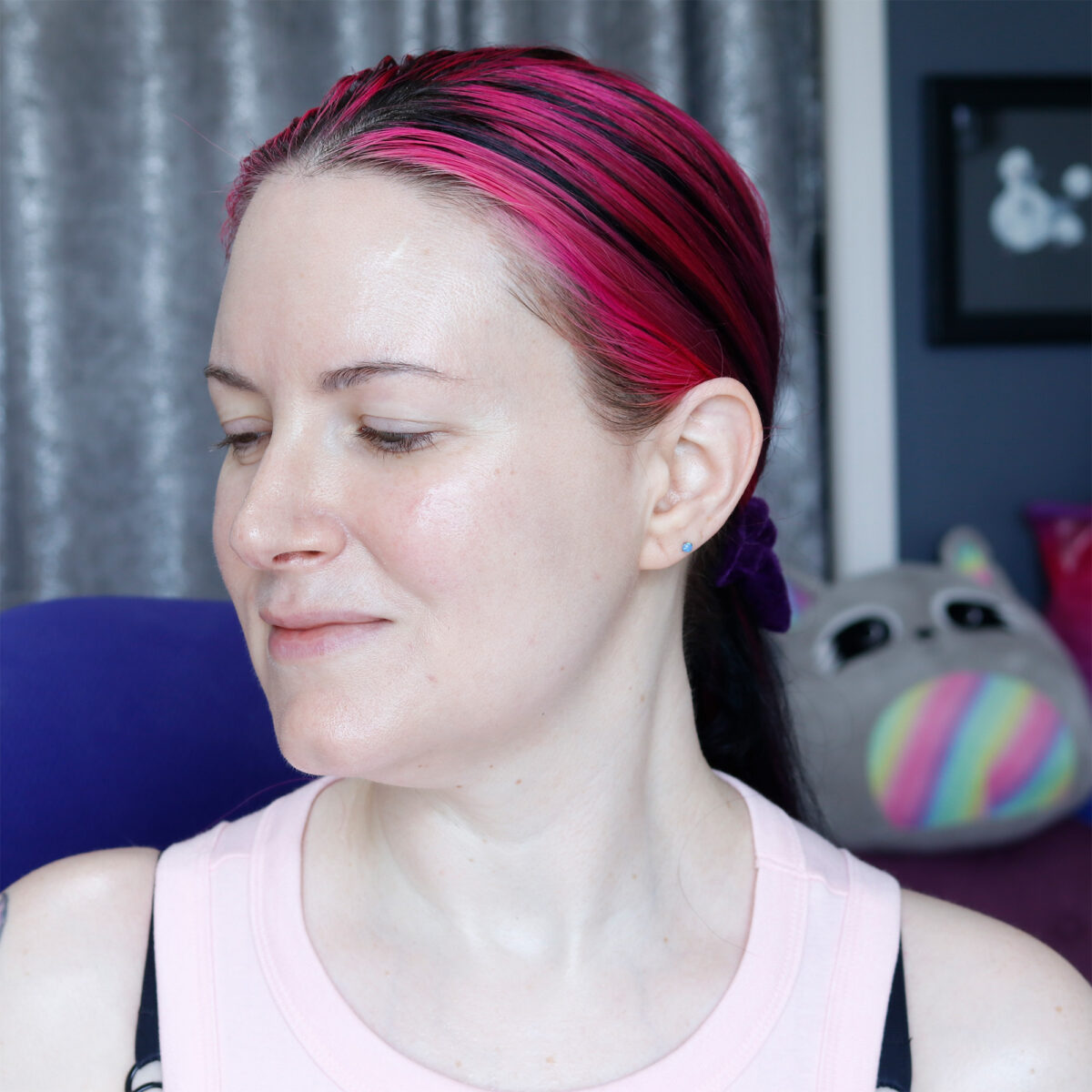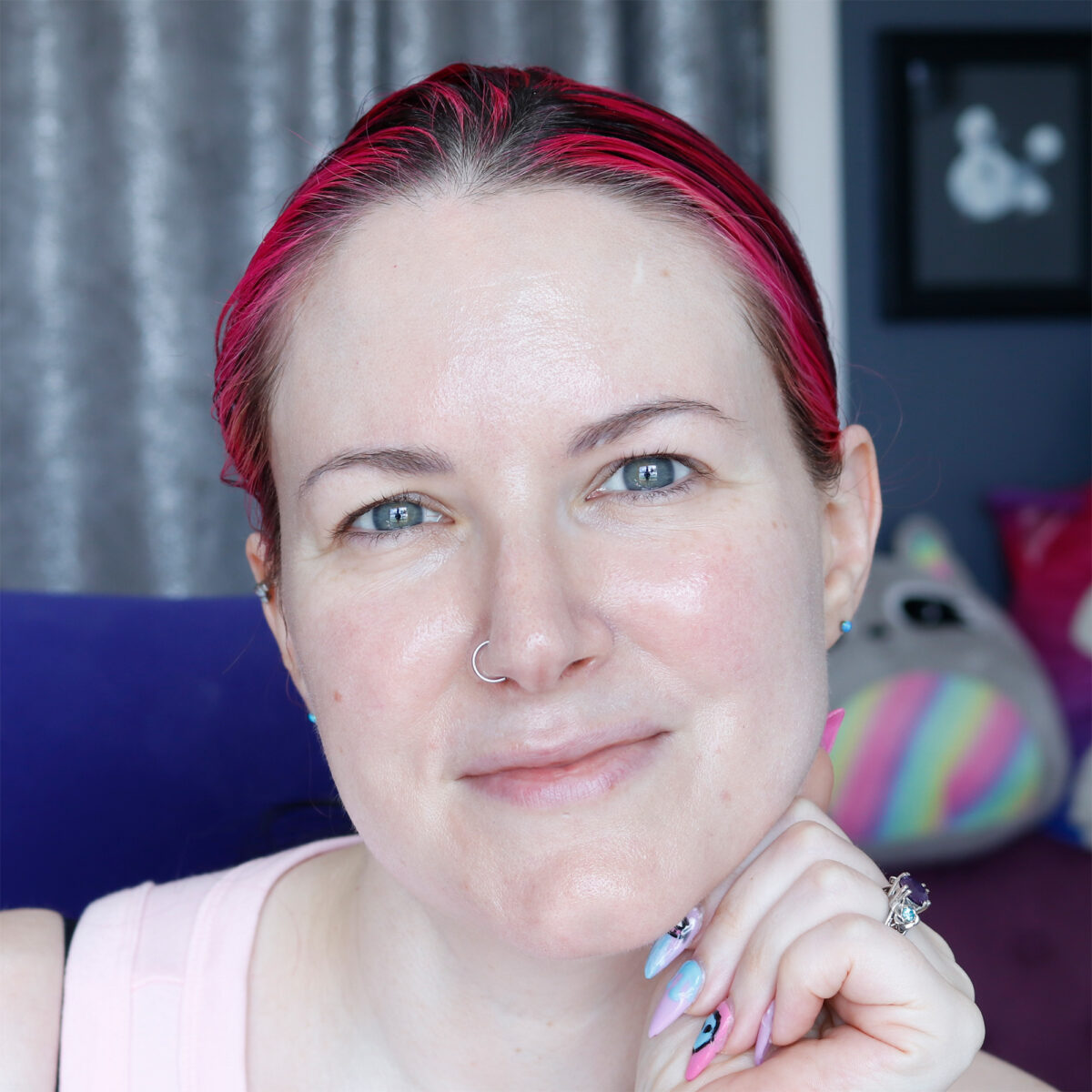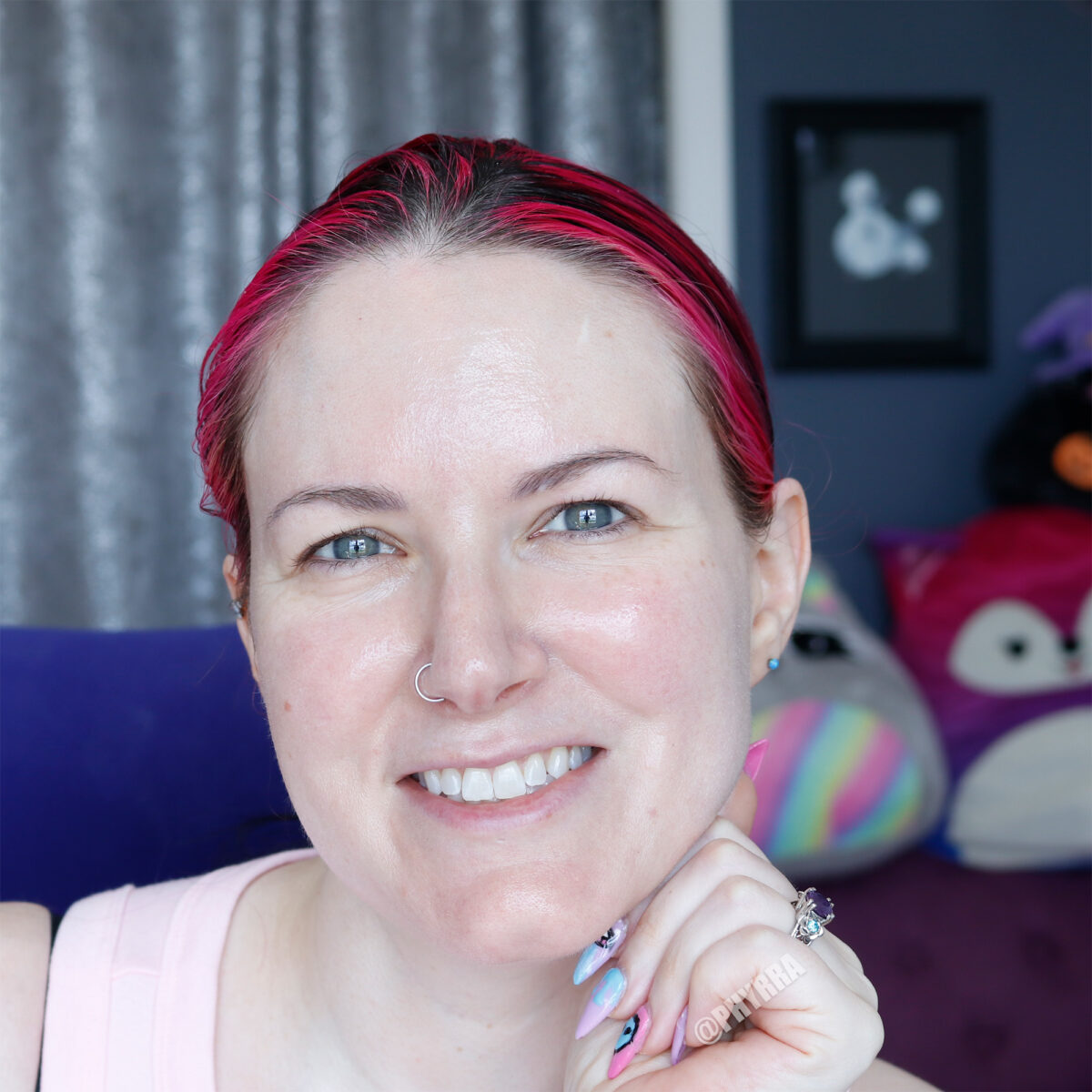 I'm 45 years old with dry sensitive skin and rosacea. I have very fair neutral cool to muted yellow olive undertones. I took the photos above in front of the window in my office in 100% natural light with no studio lighting to you can see my skin texture, fine lines, and hyperpigmentation. I've also got a few blemishes from my period around my chin. You can't see my long, stick straight eyelashes very well. However, you can see all of my excess skin that makes my eyes hooded.
Do you have hooded eyes? Find out in my Do I have hooded eyes? feature!
What I'm Looking For in Foundation
I love light to light-medium coverage complexion perfection products and desire my foundation to last at least 12 hours, blur my imperfections, cover up any redness from my rosacea, not feel like I have a mask on, and enhance my looks.
Light-medium coverage is prominent in my collection over full coverage because I find it difficult to find a perfect match to my undertones in full coverage products, full coverage often looks like a mask or unflattering to me, and light-medium coverage is more flexible and better able to work with my skin tone.
My current best complexion product matches include:
My Danessa Myricks Complexion Family

I wanted to show all of my Danessa Myricks Complexion products together for you. From top to bottom we  have:
Danessa Myricks Complexion Swatches

The Blurring Balm Powder in Shade 1 is a neutral, light coverage, blurring product that can be used as a primer, as a light coverage foundation, and on top of foundation or other products to set them. I love this so much that I've hit pan on my first one and I'm on my second one.
Danessa Myricks Yummy Skin Serum Skin Tint in Shade 1 is a very fair cool muted yellow olive shade that is light-medium coverage product with a radiant glowy finish.
The Danessa Myricks Yummy Skin Serum Foundation in Shade 2G is a very fair cool muted yellow olive shade that is medium-full coverage by my standards. When I put this on it looked like a mask on me, even with the tiniest amount.
Danessa's OG, the Vision Cover Cream in N1 is a very fair neutral. This product is very pigmented and versatile, you can use it as a concealer or mix with a moisturizer to make it into a skin tint.
I am in love with the Prism FX Hydrating Lotions! I was obsessed with the Original shade, which is like an iridescent pinky-violet and brightening. However, I got hooked on the Gold shade when I gave it a try and it is a beautiful iridescent white gold! Both really brighten the complexion underneath foundations or can be used as a liquid highlighter on top. Love them so much!
Primers
To get all day wear with foundation, I have to use primers. I like using the ones below mixed with the Danessa Myricks  Prism FX Hydrating Lotions, but sometimes I just use the Prism FX.
*sent in PR, but have purchased in the past.
Danessa Myricks Yummy Skin Serum Skin Tint Foundation Comparison Swatches

Products featured above include:
I hope you enjoy my Danessa Myricks Yummy Skin Serum Skin Tint Foundation swatches and comparison! I'll be wearing this complexion perfection product in my next makeup look. What's your current go-to foundation product?
Need more swatches? See all my foundation features!
More to See