Tarte Big Ego to Go Palette Review

Hello, beautiful people! Today I'm sharing the Tarte Big Ego to Go Palette review, swatches, and thoughts with you. It's been forever since anything from Tarte has piqued my interest, but when I saw the Big Ego to Go advertised as a slim palette with cool tones, I wanted to give it a try!
WHERE TO BUY
Ulta, Tarte, Sephora
PRICE
$25 for 1.1g ( .038 oz per pan)
Big Ego to Go Palette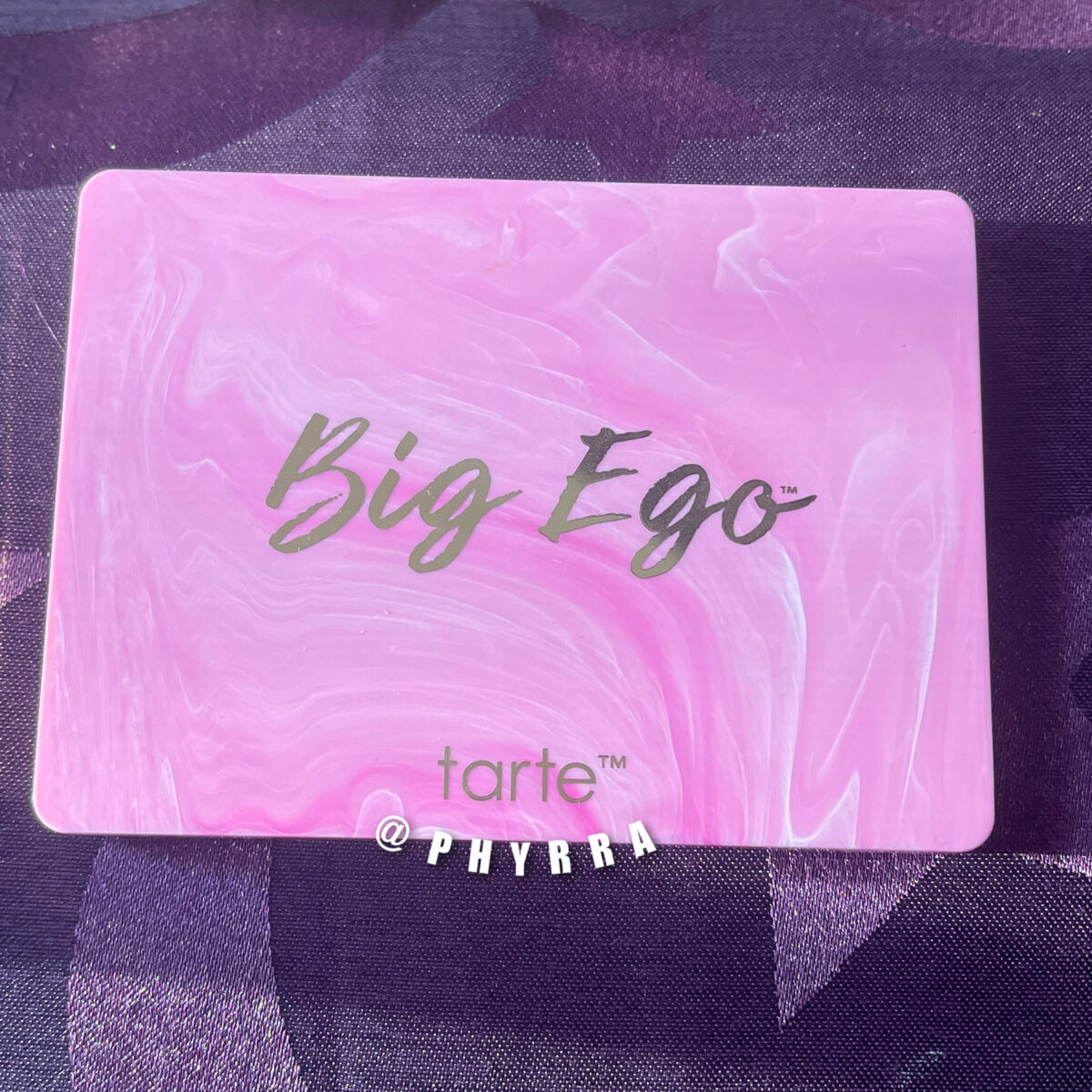 I adore the slim design and packaging of the Tarte Big Ego to Go Palette!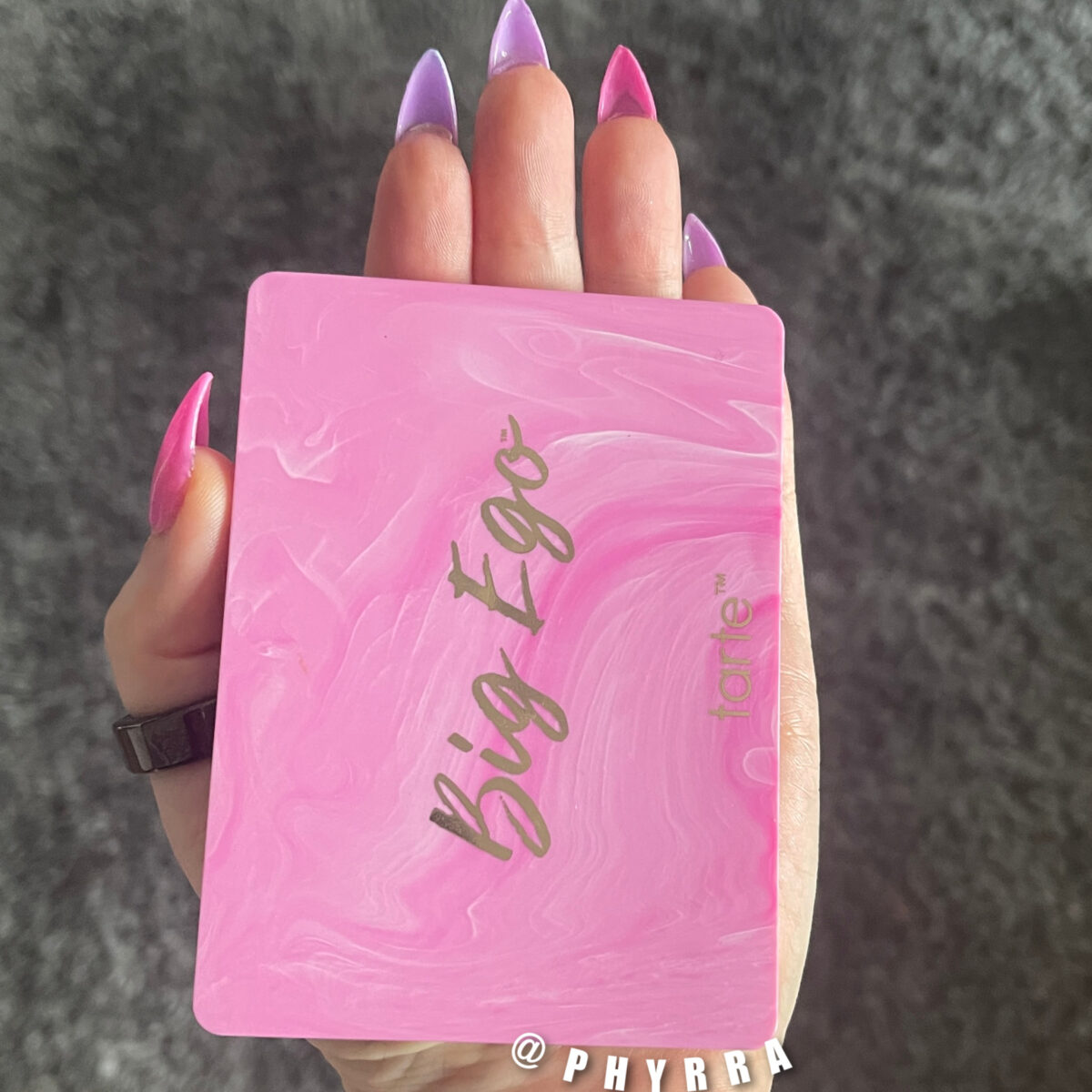 It's literally smaller than my outstretched hand, coming in at four inches wide by three inches tall.
Inside the Palette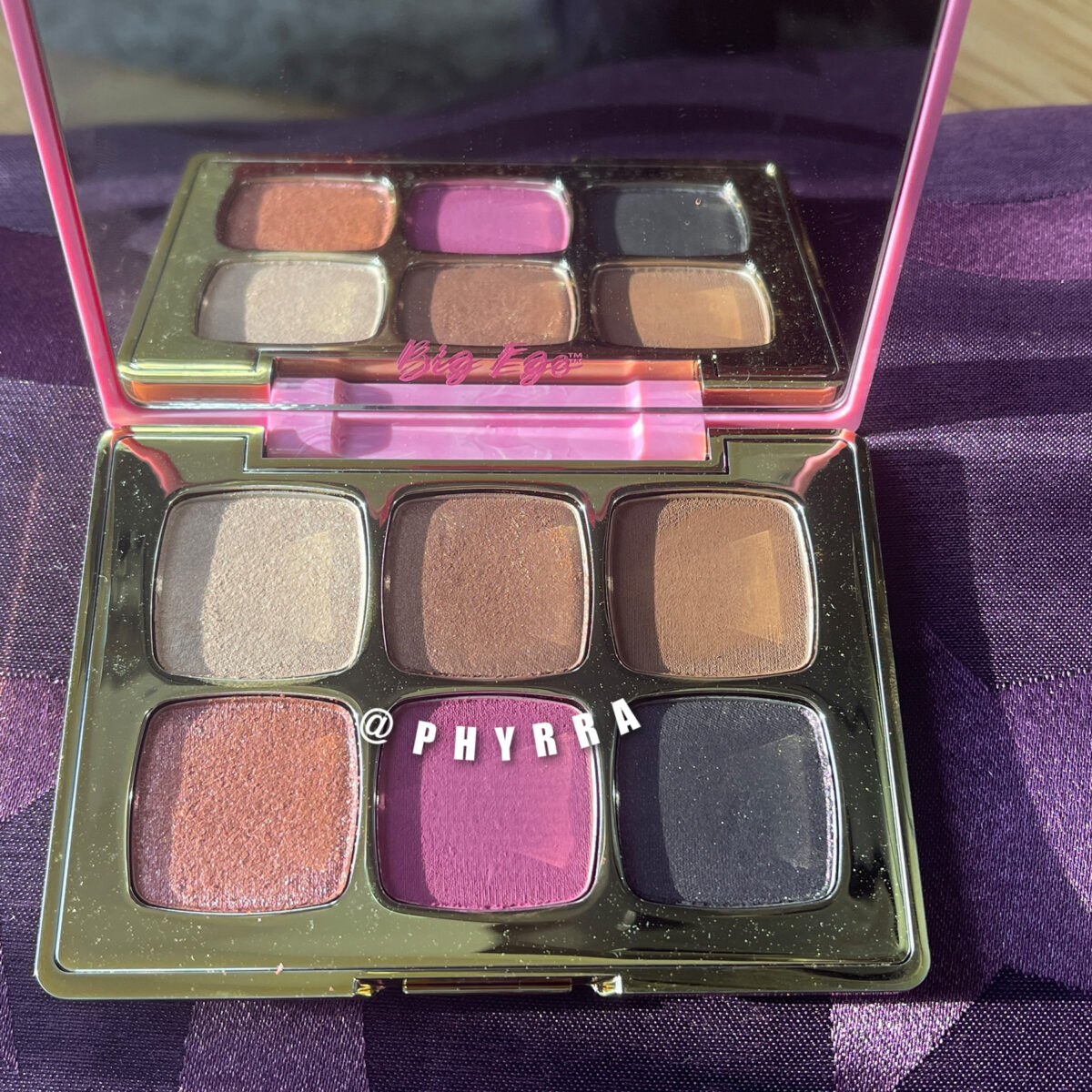 The above photo was taken indoors next to a window in the morning sun.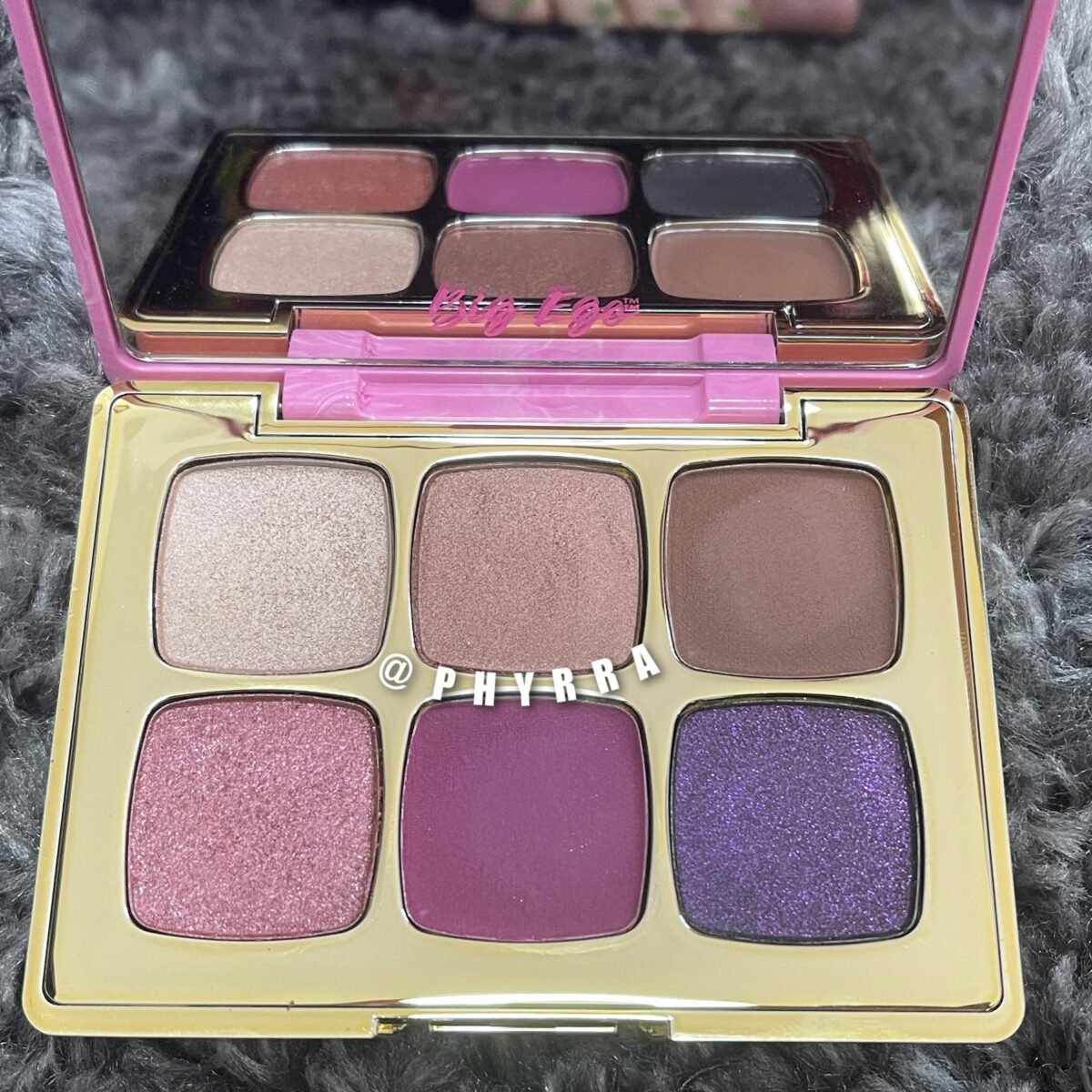 Tarte Big Ego to Go Palette pictured above is in indirect natural light.
About My Skin Tone
I have a very fair neutral cool to muted yellow olive skin tone. Foundations that look best on me tend to be neutrals or muted yellow. We need more muted undertones in foundations! Right now I love to wear beautyblender bounce radiant skin tint in Light 1, Danessa Myricks Yummy Skin Blurring Balm Powder in Shade 1, and Missha BB Cream in shades 17 & 21.
See my foundation features, swatches, and reviews.
Tarte Big Ego to Go Palette Swatches
I did my arm swatches of the Big Ego to Go Palette differently in that I used no primer and swatched on my bare skin with my fingers. 2 swatches per color except for Driven, where I used 3. I was trying to get more of the pink to show up.


As always, I include photos of the Tarte Big Ego to Go Palette in direct sunlight and indirect sunlight indoors. From top to bottom we have: Driven, Confident, Motivate, Hopeful, Proud, and Focused.
Shade Descriptions:
Below are the official shade descriptions of the Big Ego to Go Palette along with my interpretation of the color.
Driven – rosy terracotta shimmer (a pinky-terracotta-beige with pink shimmer)
Confident – smokey plum with floating glitter (soft purple-black matte base with floating purple flecks)
Motivate – matte magenta (gorgeous magenta pink matte)
Hopeful – pink beige sheen (looks like an ivory satin to me)
Proud – chestnut sheen (light bronzey brown satin)
Focused – matte cool brown (cool brown matte)
Big Ego to Go Eyeshadow Looks
I had time to put together 2 eyeshadow looks with the Tarte Big Ego to Go Palette to test it out. I did a brown look and a fun colorful look that's more me. Urban Decay Eden eyeshadow primer was used as a base.
Brown Look


I used Hopeful at the inner corner, Proud on the lid and center of lower lid, and Focused to line the crease and lower lash line from the Big Ego to Go Palette and Rom&nd Han All Fix Mascara in Long Ash (a grey taupe mascara, softer than black)
Pink & Purple Look


I used Driven on the lid, Motivate at the outer corner and crease, and Confident to line the eyes, and Eyeko Lash Alert Mascara.
Formula
I found that the Tarte Big Ego to Go Palette eyeshadows perform vastly better than they swach, and they swatched nicely except for Motivate, which looked a tiny bit patchy. It performed great for me. However, on eyeshadow primer, they apply and blend out like a dream! They blend together effortlessly.
I haven't tried Tarte's eyeshadow formula in a very long time and I'm very happy with this purchase!
Value
The industry average size for an eyeshadow pan is typically .05 oz. The eyeshadow pans in the Tarte Big Ego to Go Palette are .038 oz, so a little under that .05 oz. That breaks the cost down to about $4.17 per eyeshadow. In my opinion, $4.17 per eyeshadow is a good value.
For Comparison:
Final Thoughts

I love the motivational names of the eyeshadows in the Tarte Big Ego to Go Palette. Nomenclature can make or break a product for brands, and it's nice to see positive names to help reinforce positive thoughts.
I purchased this palette for a few reasons. First, because I love cool tones. Second, because I love a slim palette. Third, because I often struggle to pick out cool toned brown eyeshadow that will look good on me. Fourth, because I suspected the eyeshadows would make my blue green eyes pop and they do! I occasionally wear neutrals when the situation calls for it, but I feel much more comfortable in color.
So who is this palette for? If you're someone with blue, green, or blue-geen eyes, and you want your eye color to pop, the Tarte Big Ego to Go Palette is a great option. Do you like a bit of fun color mixed with neutrals? This might be for you. If you're looking for the thinnest eyeshadow palette that's smaller than my entire hand, this is it.
If you only wear bright bold colors 24/7, you might want to skip this one.
What do you think of the Tarte Big Ego to Go Palette?
More to See