Terra Moons Eyeshadow Swatches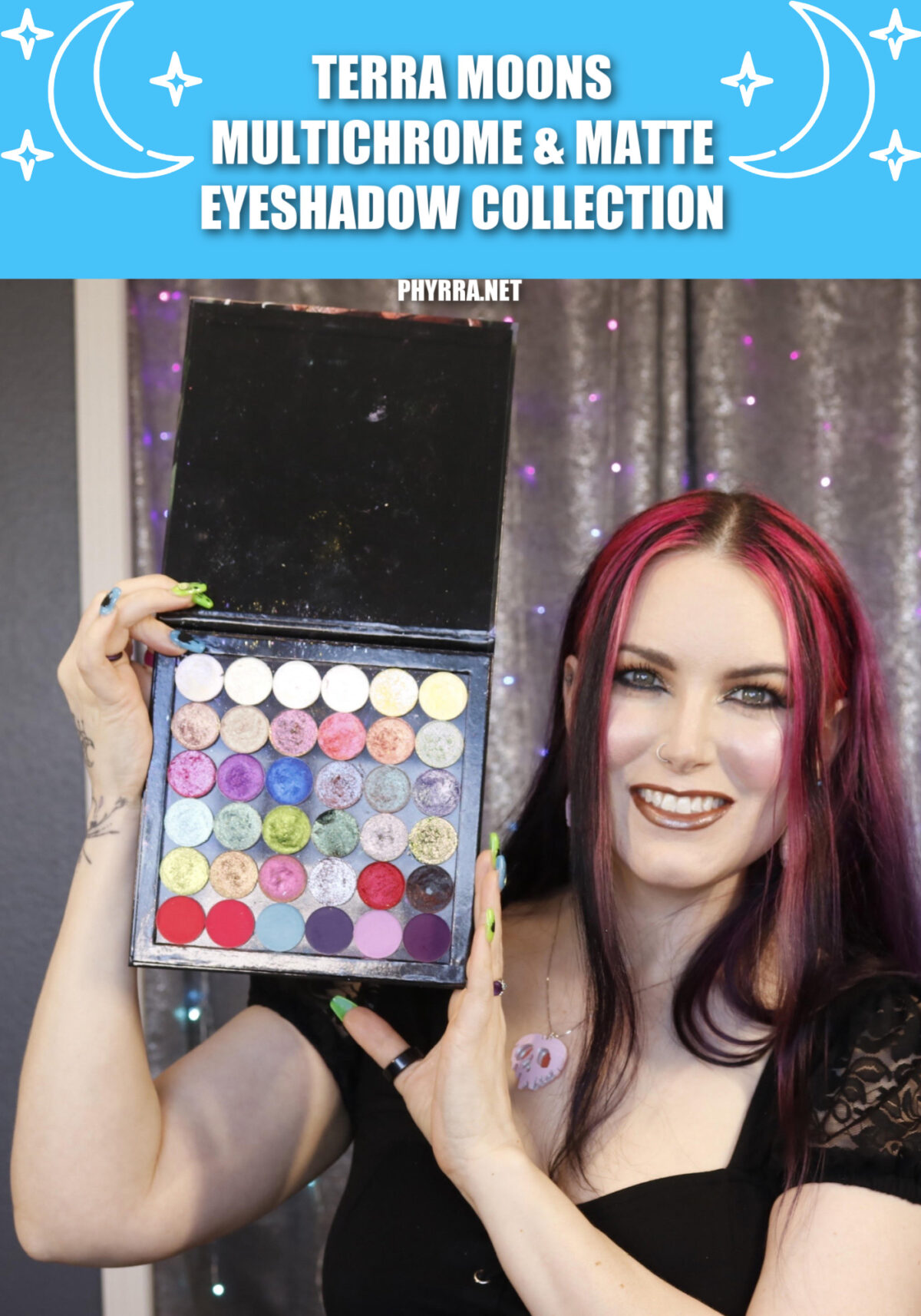 Hello, beautiful people. Today I'm bringing you my Terra Moons eyeshadow swatches! Terra Moons sent me their new Summer Solstice 2023 collection to share with you. You'll also see swatches of my entire Terra Moons eyeshadow collection, which is filled with their multichrome eyeshadows as well as some of their mattes. Please watch the video to see the swatches in action!
Where to Buy
Terra Moons, Amazon
PR + Purchased by me.
Terra Moons Eyeshadow Review Video
Please watch the video on YouTube for Closed Captioning in English.
Summer Solstice 2023 Swatches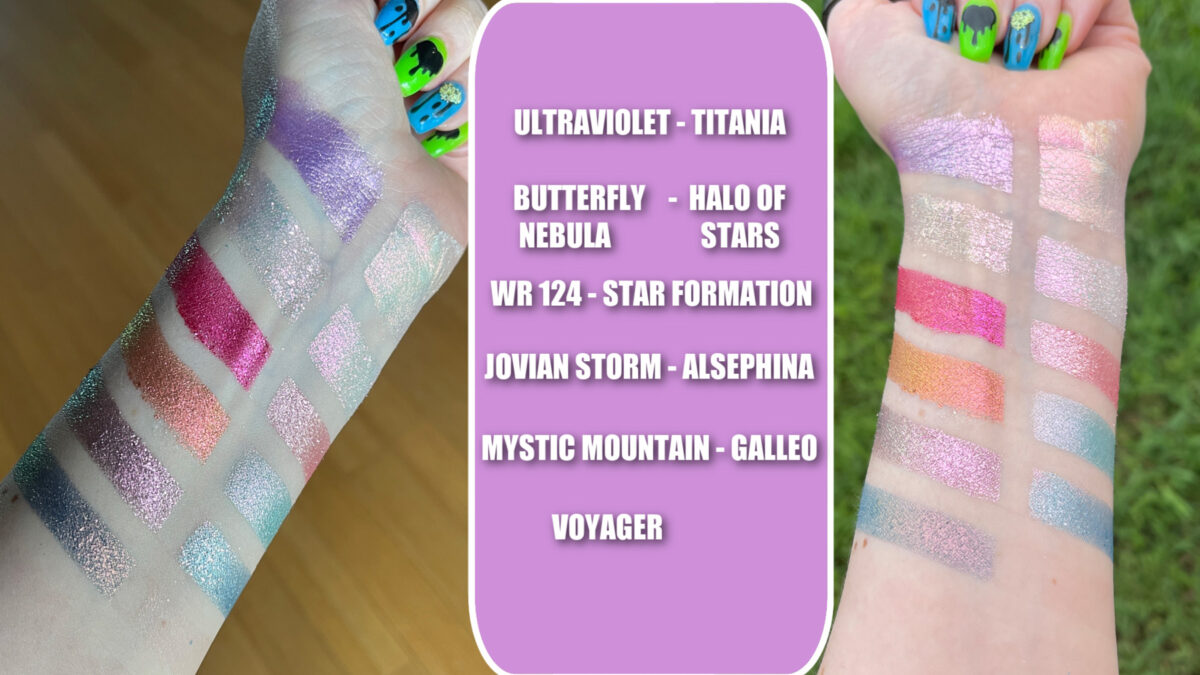 Terra Moons Eyeshadow Swatches of the Summer Solstice 2023:
Ultraviolet – Titania
Butterfly Nebula – Halo of Stars
WR 124 – Star Formation
Jovian Storm – Alsephina
Mystic Mountain – Galileo
Voyager
My Terra Moons Eyeshadow Collection Swatches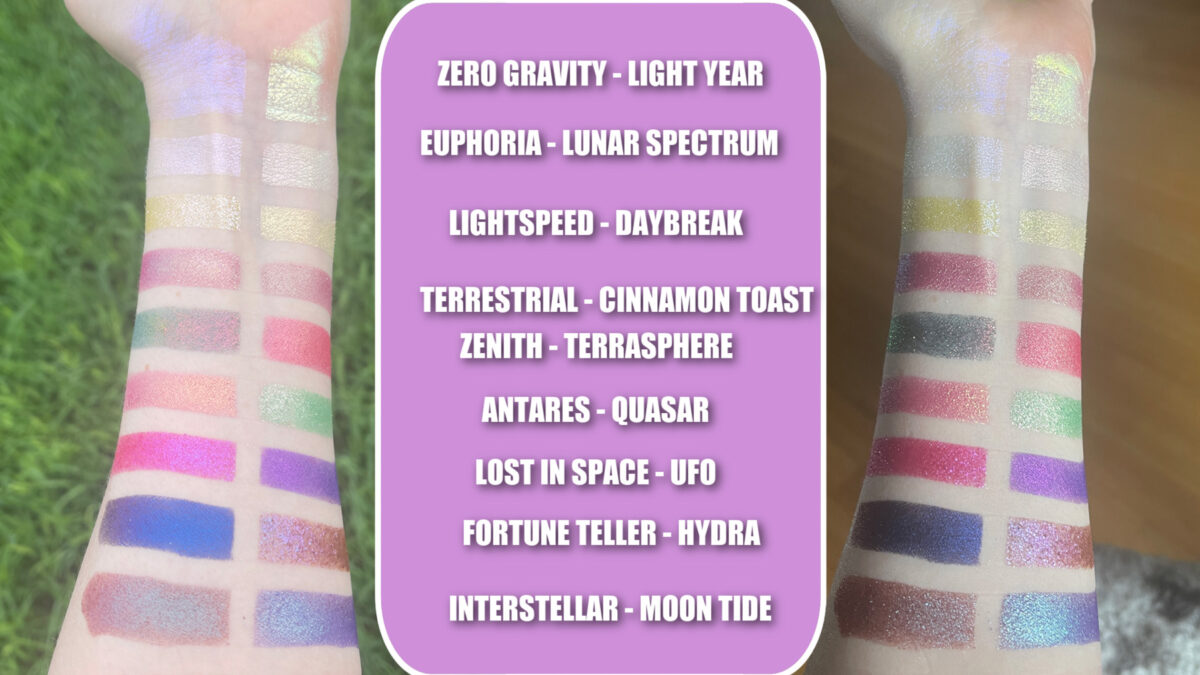 Here are my Terra Moons Eyeshadow Swatches:
Zero gravity – Light Year
Euphoria – Lunar Spectrum
Lightspeed – Daybreak
Terrestrial – Cinnamon Toast
Zenith – Terrasphere
Antares – Quasar
Lost in Space – UFO
Fortune Teller – Hydra
Interstellar – Moon Tide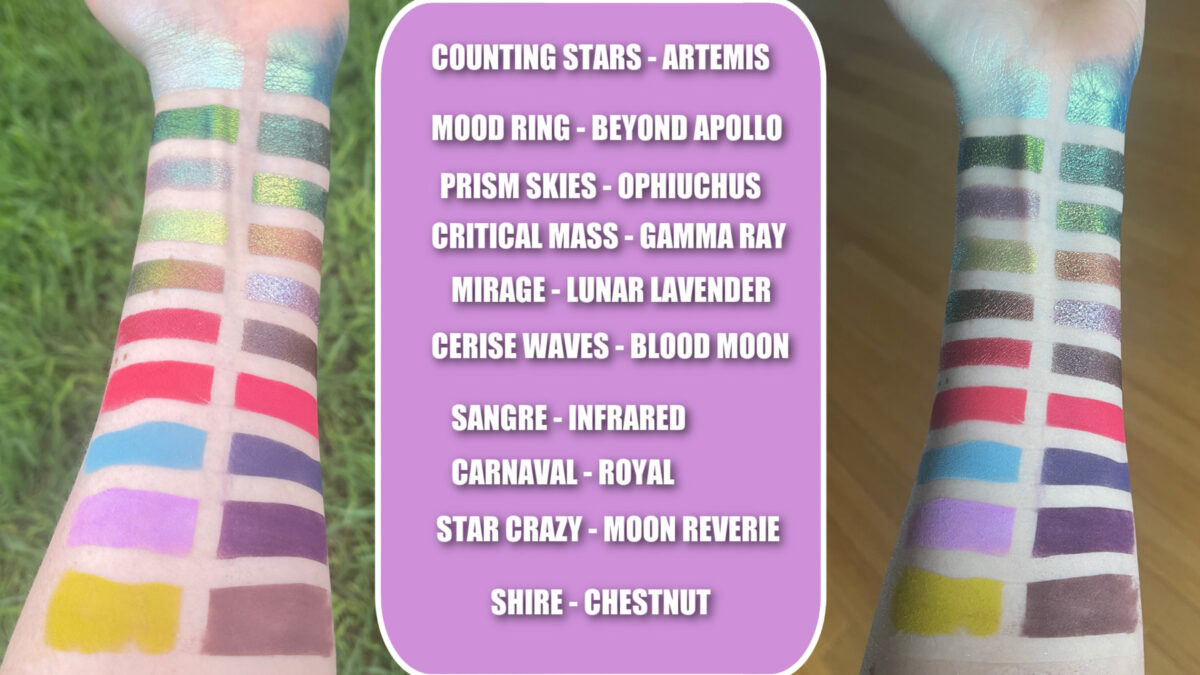 And even more swatches:
Counting Stars – Artemis
Mood Ring – Beyond Apollo
Prism Skies – Ophiuchus
Critical Mass – Gamma Ray
Mirage – Lunar Lavender
Cerise Waves – Blood Moon
Sangre – Infrared
Carnaval – Royal
Star Crazy – Moon Reverie
Shire – Chestnut
Final Thoughts
I love to build my own palettes and have a collection of high quality eyeshadow singles. Terra Moons offers great value for the price. Their eyeshadows range from $6 for mattes to $18 for multichromes, and the price depends on the ingredients used. I love the variety of finishes offered in the multichrome formulas, so if you like a smoother look you can get it and if you want an ultra blingy one it's available too.
Want more Terra Moons? See all my Terra Moons features!
More to See