Beauty Bakerie
Hey friends, today I'm bringing you a cruelty-free one brand tutorial Beauty Bakerie style. Beauty Bakerie is a cruelty-free indie beauty brand that recently expanded into Ulta. Cashmere started Beauty Bakerie after her near death experience with cancer.
PR + Purchased by me.
About Beauty Bakerie
A near-death experience taught me that nothing is more important in this life than the moments that are gone too fast. Having long-lasting, smudge-free makeup may seem like a simple novelty to one person, but to me, the 8-15 times I would have spent touching up my makeup today are now the 8-15 opportunities I have to be in the moment. There is no more conflict about kissing my loved one or protecting the 55 minutes of makeup I worked on. I don't have to choose any longer between my looks and the precious moments that pass us by. 
Beauty Bakerie is cruelty-free and they have many vegan options.
Beauty Bakerie Makeup Tutorial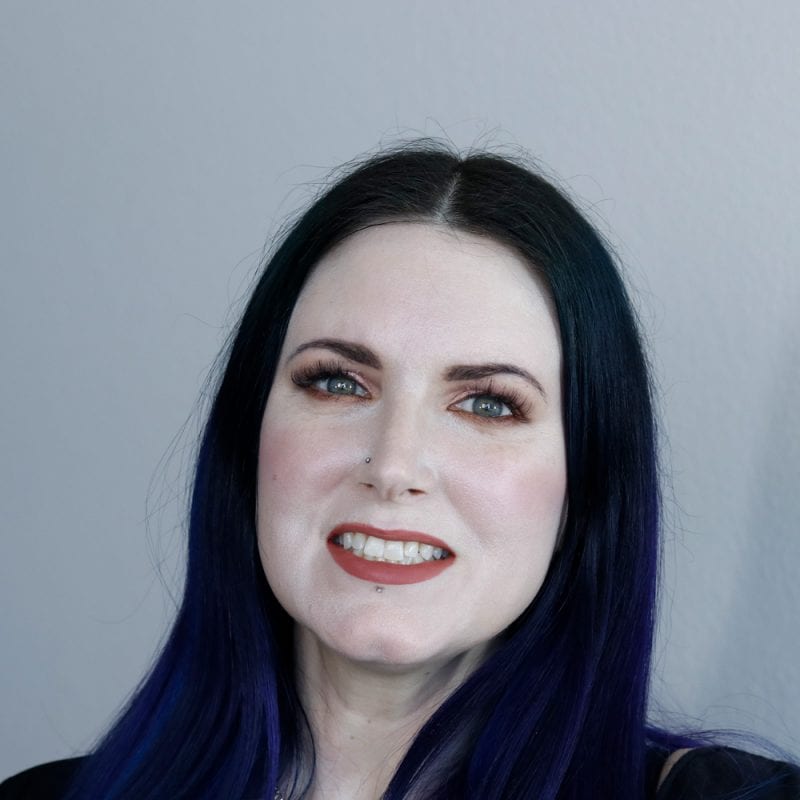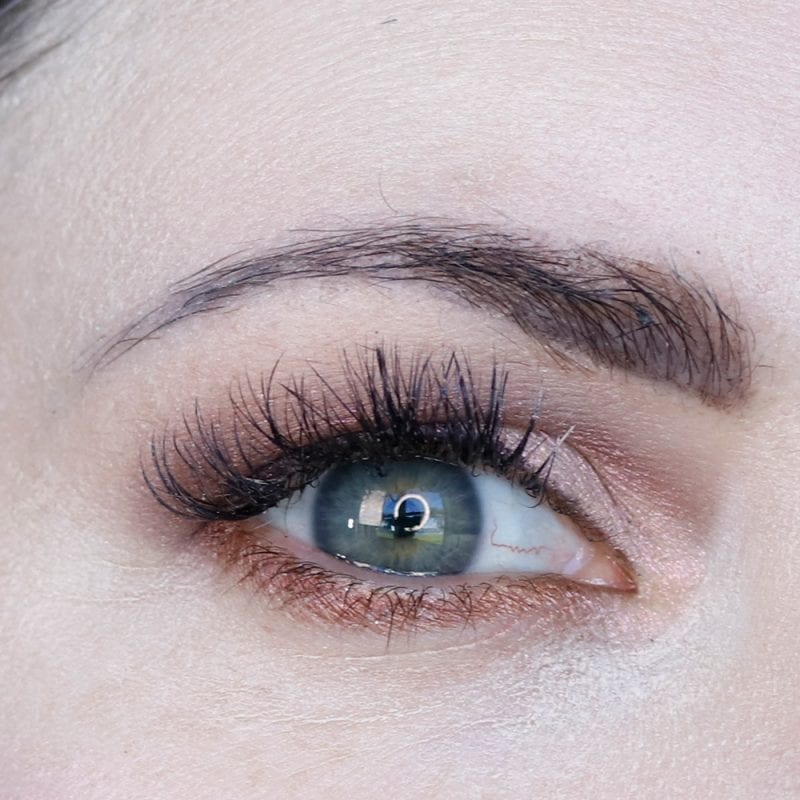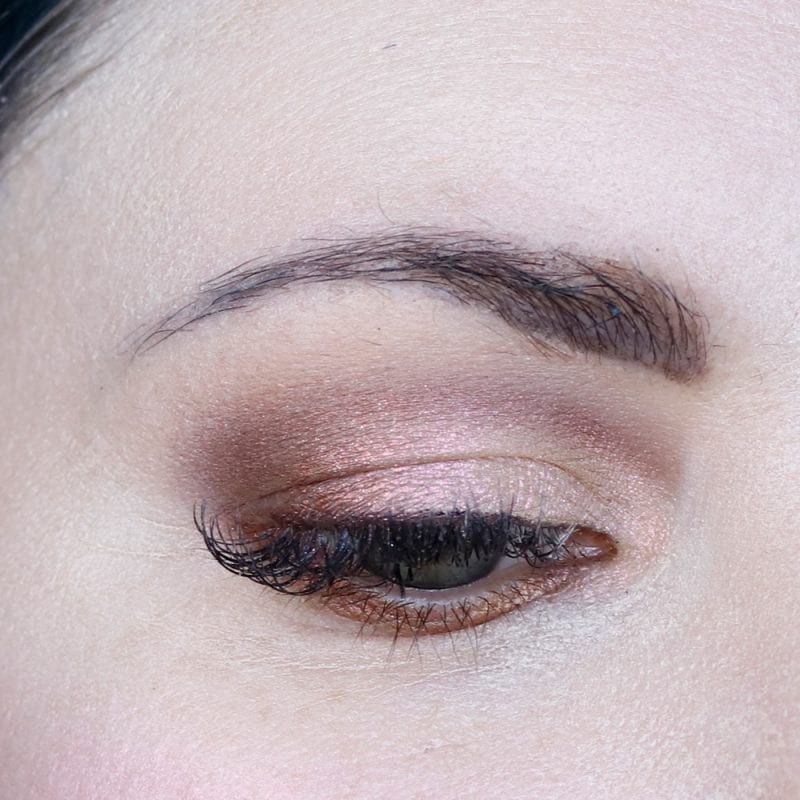 To create this super simple look I started with Beauty Bakerie Pancake cream eyeshadow as primer. I set it with Beauty Bakerie Oat Translucent HD Flour setting powder. I used a Sigma E36 with Anti-Depresso to contour the eye and blended it out very softly. I put a bit of Black Moon Shroom on the lid and inner v to add dimension. I thinly lined the upper lashline with Beauty Bakerie Belgian Biscotti.
Eyes
Beauty Bakerie Pancake – primer
Beauty Bakerie Oat Translucent HD Flour (v) – to set the primer
Beauty Bakerie Anti-Depresso (v) – crease, lower lid
Beauty Bakerie Deja Brew (v) – inner lower lid
Black Moon Shroom (v) – lid and inner v
Beauty Bakerie Belgian Biscotti (v) – liner
Hybrid Lashes by Polished Lash Spa (v)
LA Girl Black Brow Pencil
Face
Danessa Myricks Prism FX Hydrating Lotion (v)
Hourglass Vanish Liquid Foundation in Blanc (v)
Melt Electra Blush (v)
theBalm Balm Beach blush
Ofra Cloud 9 highlighter (v)
Beauty Bakerie Oat Translucent HD Flour (to set under eyes & t-zone) (v)
Lips
Beauty Bakerie Syruptitous lip whip (v)
V denotes vegan product.
About the Beauty Bakerie Coffee & Cocoa Palette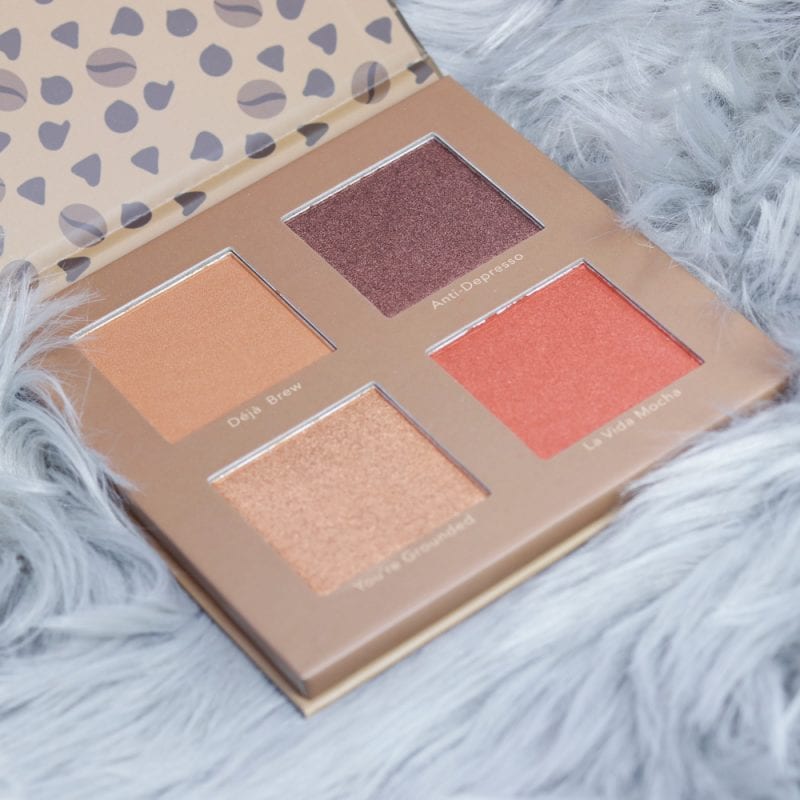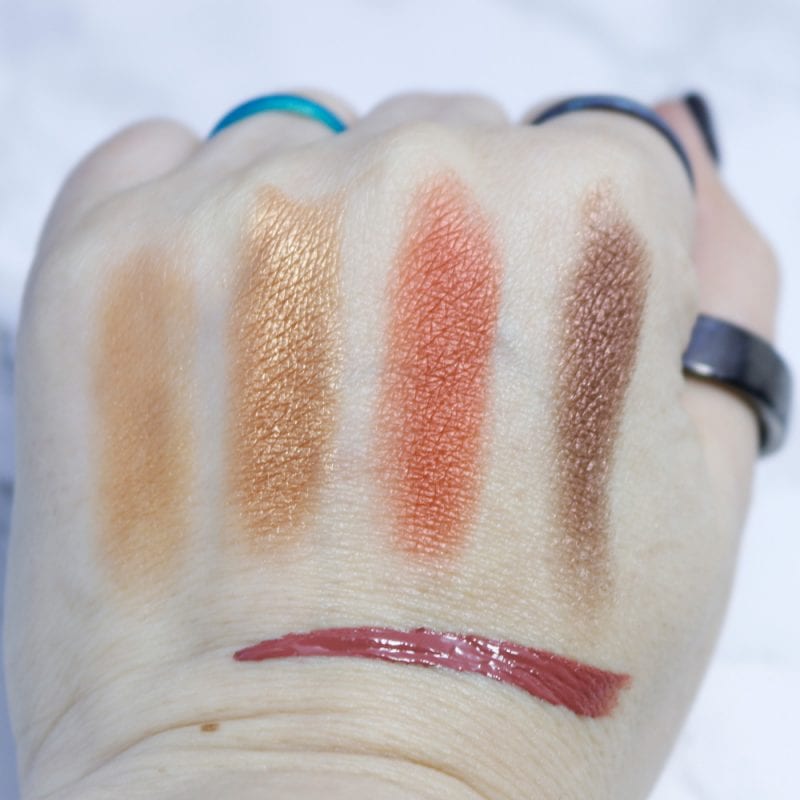 Our Beauty Bakerie Coffee & Cocoa Palette serves up versatile, earth-toned flavors in creamy, satin finishes for every skin tone. Get creative in the kitchen with buildable Coffee & Cocoa flavors that can be used as highlight, contour, blush or eyeshadow depending on your skin tone & style. Sweeten up your makeup recipe book with Coffee & Cocoa Palette's four sugary shades, and start livin' La Vida Mocha. Cruelty free and vegan, paraben-free & gluten-free.
Price
$38
I was surprised that Beauty Bakerie sent me this palette. I love that it is so versatile though! While I don't think I could easily use it as a contour palette on my skintone, it's beautiful as eyeshadow. It also works as blush or cheek color. If your skintone is deeper than mine I think it would be flattering.
About Beauty Bakerie Oat Translucent HD Flour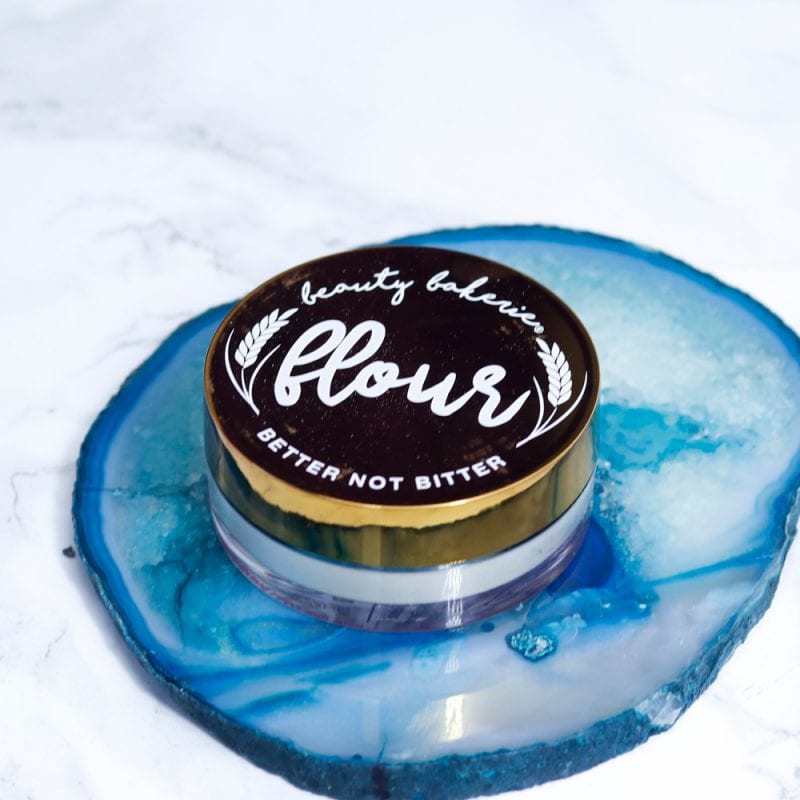 Our vegan, Oat (Translucent) HD Flour® Setting Powder allows you to set your foundation in place for a long day's wear. This amazing, colorless formula puts the oily face battle to rest and leaves you with a luminescent glow. With an HD feature, it will smooth out and soften your complexion while reducing the appearance of fine lines and imperfections leaving you with a beautiful, matte finish.
Price
$24
The setting powder seems like it would be perfect for oily skin. With dry skin like mine I just used it to set my eye primer (because my eyes get very oily), under the eyes and on the t-zone. It helped my eyeshadow last all day, which I loved. It did settle into the fine lines under my eyes (even though I applied carefully with a damp sponge), so it may just not work as well on dry skin.
About Beauty Bakerie Syruptitous Lip Whip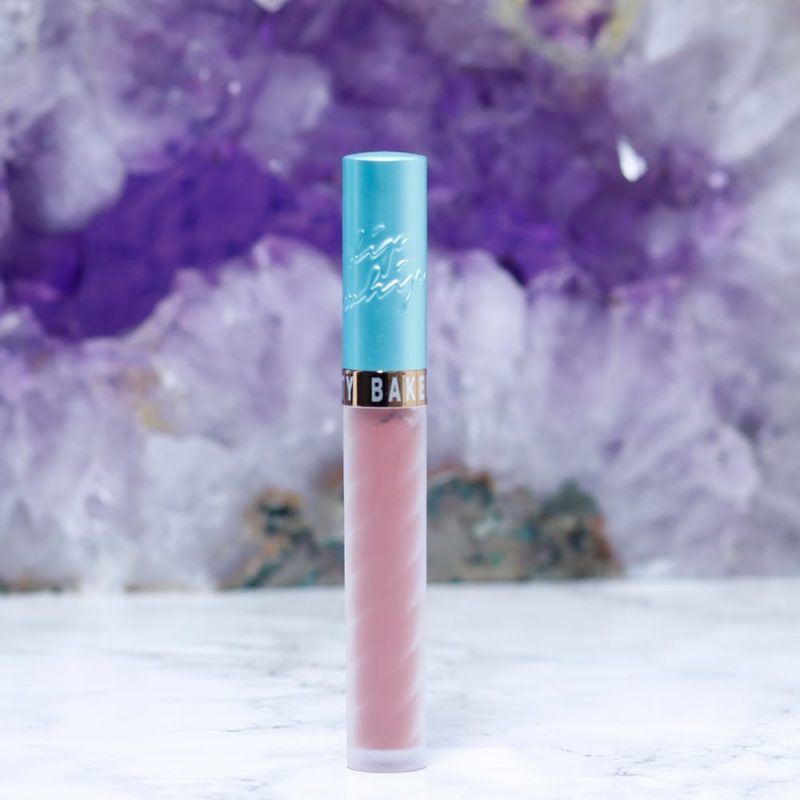 Syruptitous Lip Whip is a deeper mauve rose color.
Price
$20
Beauty Bakerie sent me the Syruptitous lip whip color. This is not a color I would choose for myself and I think it looks terrible on me. That said, I found the formula extremely easy to work with. I was easily able to apply this liquid lipstick with the pointed doe foot applicator. I skipped using a lip liner because I found it so easy to work with.
You can find Beauty Bakerie at their website and at Ulta.
Other Cruelty-free One Brand Tutorials