TMS Therapy at the Florida TMS Clinic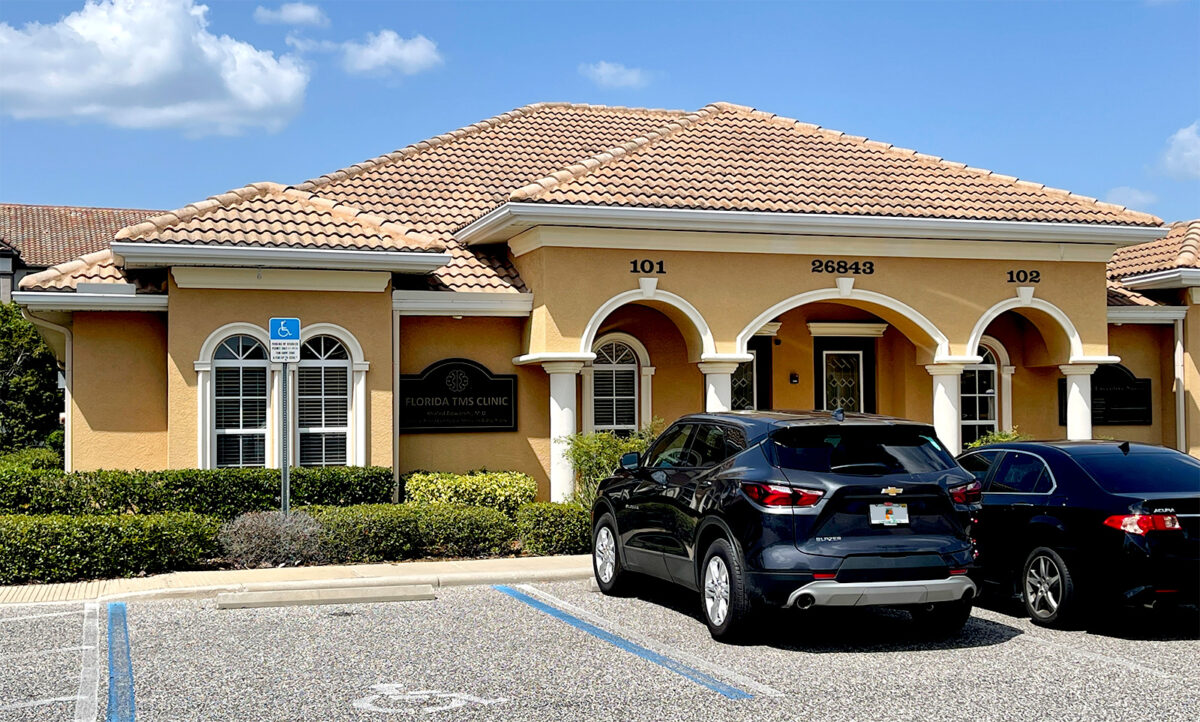 Hello, beautiful creatures! Today I wanted to chat  about TMS Therapy at the Florida TMS Clinic. Thank you to the Florida TMS Clinic for sponsoring this post.
In the Tampa Bay / West Central Florida area where I currently live, it is estimated that one in six people live with Depression. During the first year of the COVID-19 pandemic alone, the global rates of Depression and Anxiety have increased by an estimated 25%, according to the World Health Organization. The Florida TMS Clinic in the Tampa Bay area, which now has two locations, has multiplied to match the increased need for mental health help. They provide treatment for people fighting Depression, Anxiety, OCD, Bipolar, and other mental health wellness issues.
Please note that I am not a doctor or a medical professional, and this does not constitute medical advice. It is an informative post about treatment options for mental health by someone passionate about it, who loves biohacking, and is grateful to be in a position to use my platform to educate.
Where are they located?
Florida TMS Clinic has two locations:
26843 Tanic Dr. Suite 101, Wesley Chapel, FL 33544, 813-867-3646
2805 W. Busch Blvd, Suite 208, Tampa, FL 33618, 813-867-2378
I went to the Wesley Chapel location to learn more about TMS Therapy at the Florida TMS Clinic.
About Dr. Khaled Bowarshi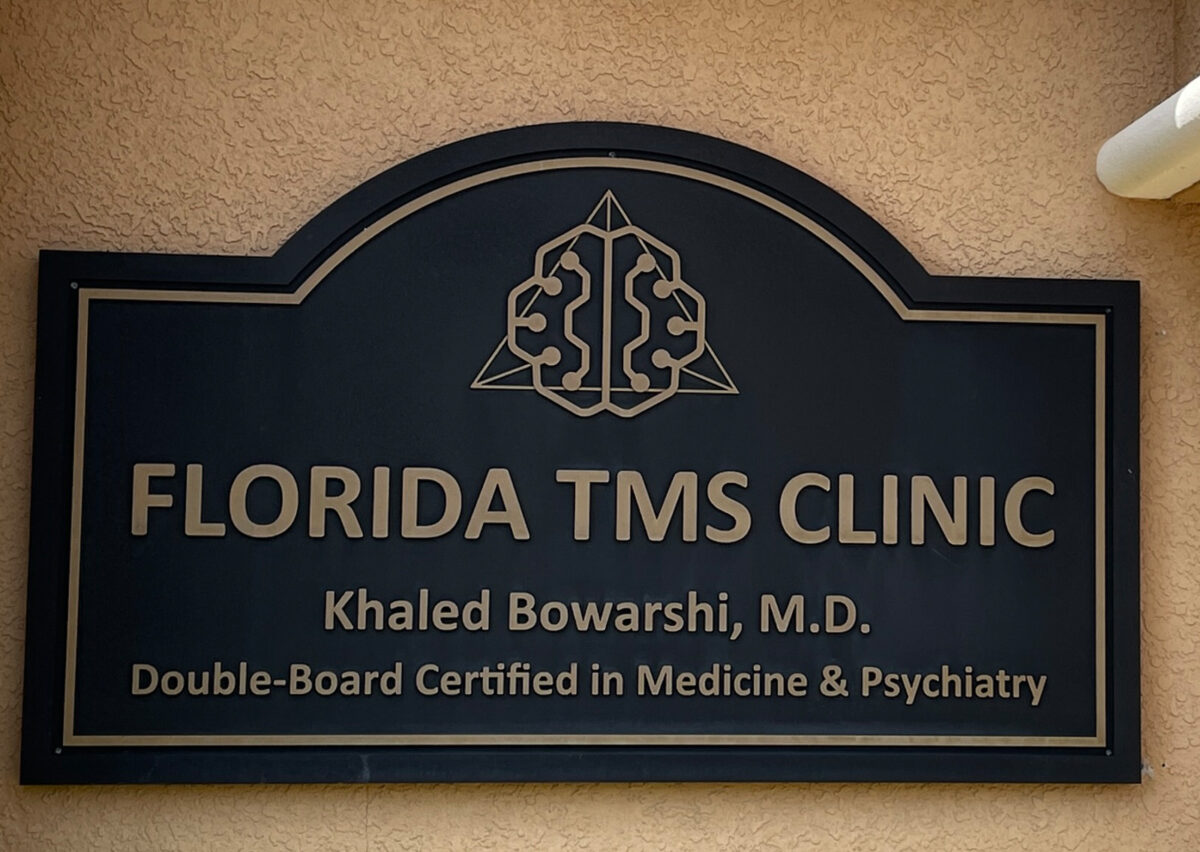 Dr. Bowarshi, a double board-certified internal medicine and psychiatry doctor, is a proud member of the American Psychiatric Association and the Clinical TMS Society. He offers mental health treatments that are covered by insurance. If you do not have insurance, he may still be able to work with you on a treatment option.
What is TMS therapy?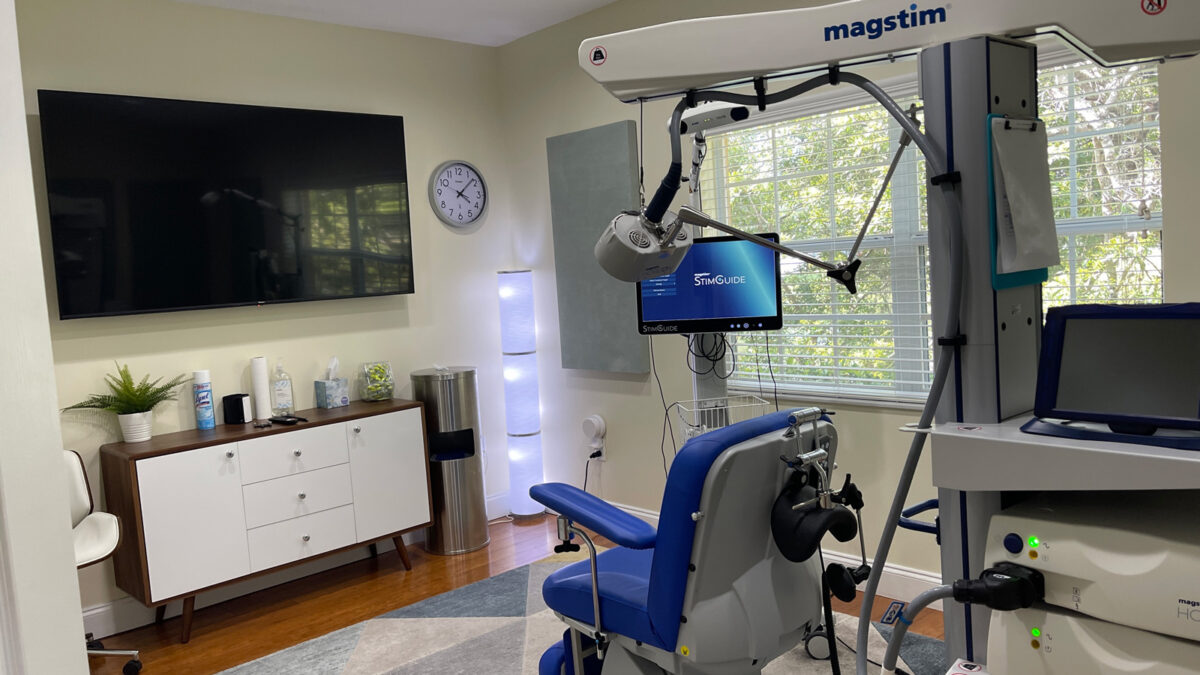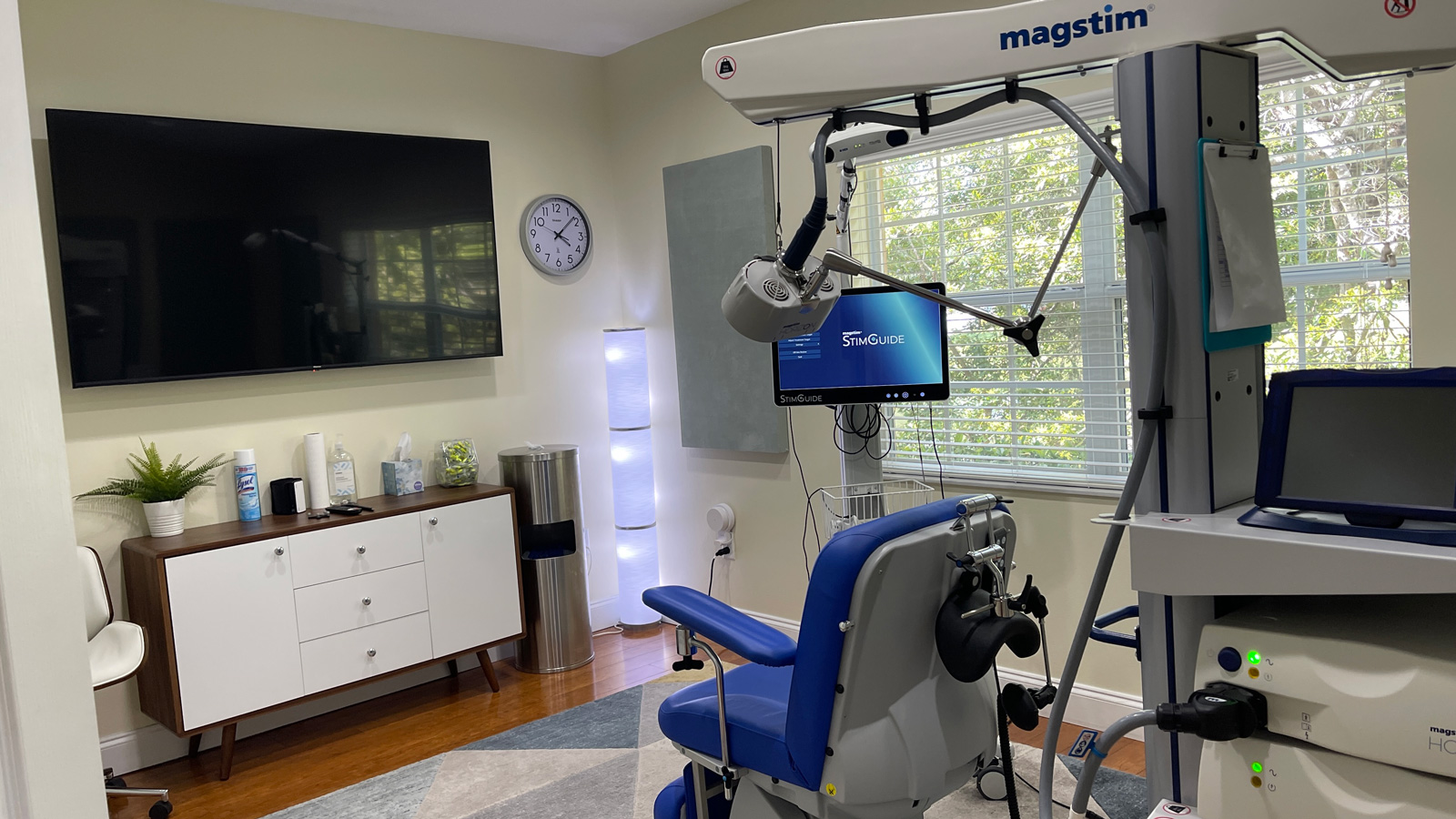 TMS therapy, or Transcranial Magnetic Stimulation therapy, is a medical treatment that uses intense pulses from magnets to stimulate brain areas. The vibrations wake up the brain's hypoactive regions and promote more neurotransmitter activity. The goal is to increase your brain's activity to normal levels. At Florida TMS Clinic, multiple staff members, including the doctor, monitor you during each treatment session.
Each treatment room at Florida TMS Clinic is large, serene, comfortable, and private for your treatment. There's a tv to watch as you receive treatment.
Is TMS therapy safe?
TMS therapy is FDA-approved as a safe non-drug therapy option for Depression. It has no systemic side effects, is not painful, and requires no sedation. You sit in a chair, like a dentist's office chair, watching TV or reading as you receive the treatment.
What is Spravato?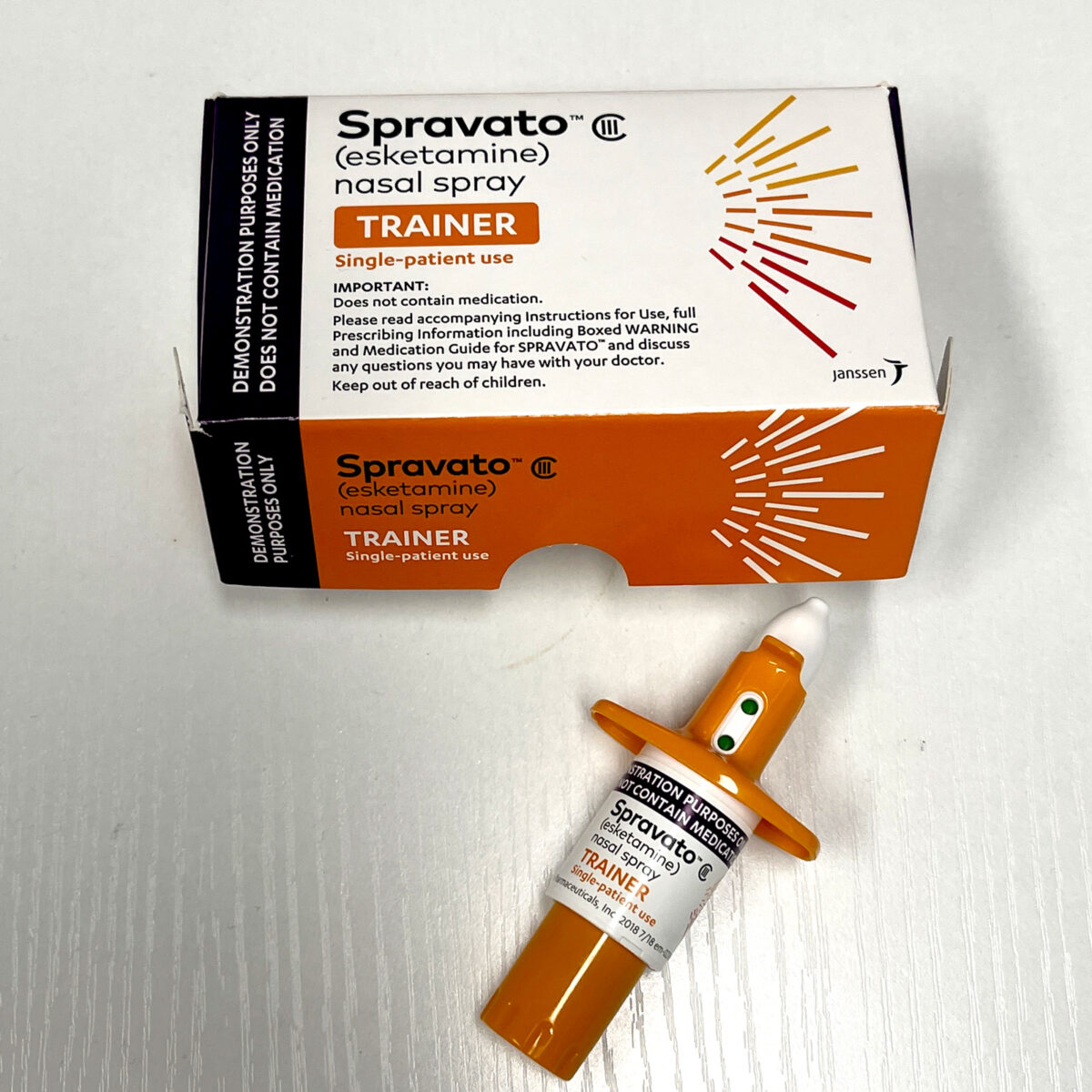 Spravato, also known as esketamine, is a prescription nasal spray used to treat Depression. At the Florida TMS Clinic, you will have a relaxing treatment in a private room. You must bring some entertainment, such as a book, playlist or movie. And you'll want to get a friend, as you can't drive or do anything after the treatment until you've had a restful sleep. The staff will monitor you for at least 2 hours.
Don't eat two hours before your treatment, and don't drink 30 minutes before your session. If you take a nasal corticosteroid or decongestant medication, take them at least one hour before your Spravato session.
Spravato therapy is two times a week for two hours a session for the first month and one treatment a week for the second month. The third month requires one treatment a week every other week. After that, treatment can vary but is usually once a month.
If you want to learn more, discuss Spravato treatment for Depression with your doctor. Spravato and TMS Therapy together are not required. Some people's doctors recommend that they use Spravato, and others TMS Therapy.
What are the pros of TMS therapy?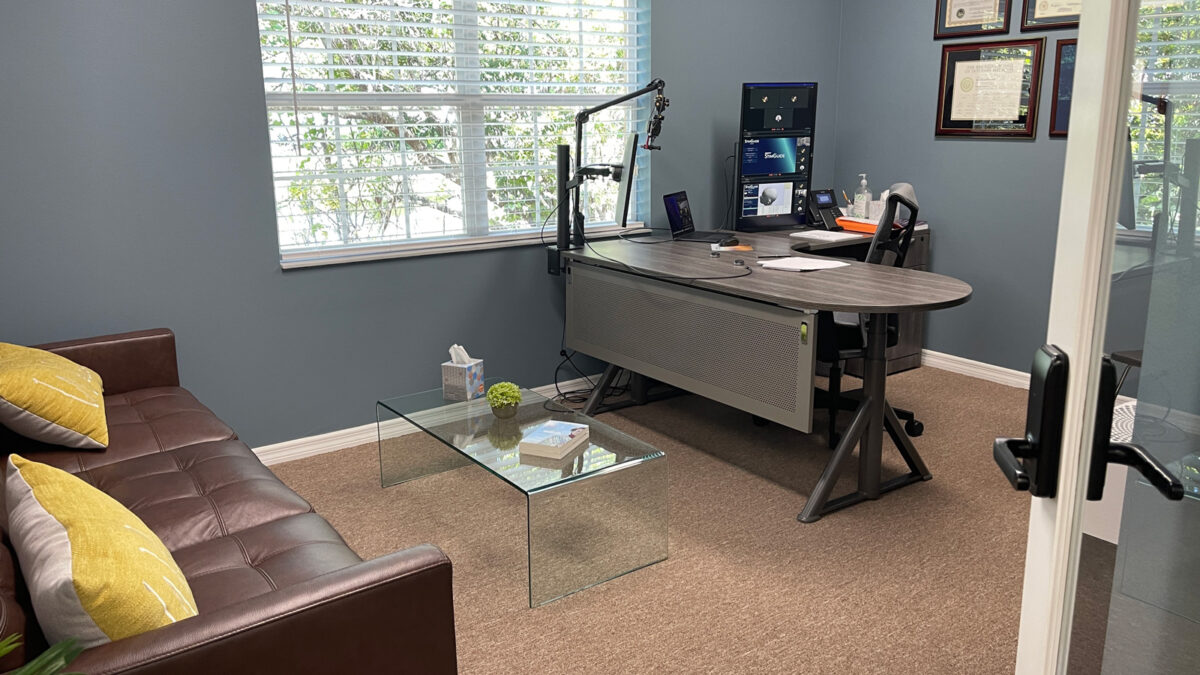 There are many pros to TMS therapy. The biggest pro of TMS Therapy is that it is non-invasive. Taking SSRIs or SNRIs, the chemical must be absorbed into my body through my GI system, distributed via blood, metabolized by my liver, and then penetrate my brain to help modify my serotonin transmitters.
There are no systemic side effects with TMS therapy, unlike antidepressants. In my experience with SSRIs and SNRIs, they have caused me stomach issues, weight gain, weight loss, sexual side effects, and nightmares. I just switched medications to eliminate the side effects I experienced. Side effects vary from person to person.
Most insurance companies recognize TMS therapy as a medically necessary treatment. As such, TMS therapy is covered by insurance in most cases. TMS easily fits into a daily routine since it does not interfere with your ability to drive or function, nor does it require sedation.
TMS is effective and does work. While medications work for some people, they don't work in all instances since we all function slightly differently. TMS therapy has a two out of three success rate, compared to one out of three with antidepressants. Patients have reported that it starts working within the first ten treatments.
TMS therapy is non-addictive and non-habit-forming. You won't experience withdrawal or serotonin discontinuation syndrome when you're finished with treatment, unlike when I came off Cymbalta and Fluoxetine.
Finally, the other big pro to TMS therapy is that it does not cause memory issues. Other therapies, such as ECT (shock therapy) or other medications, can cause memory issues.
What are the cons of TMS therapy?
There are just seven cons to TMS therapy. First is the time commitment. An average session lasts around 19 minutes, but you need one session a day, five days a week, for six weeks. You can speed this up by trying Theta Burst Stimulation, which makes the sessions around 3 minutes each. If that isn't easier to manage, you can also try accelerated TMS therapy for 50 treatments in one week.
The second is the risk of seizure. TMS therapy has a lower risk of seizure than some antidepressants, such as Wellbutrin. TMS isn't recommended for people with an active seizure disorder. If you're at risk for seizures, discuss the safety of TMS with your doctor. I am not a candidate for TMS (or Wellbutrin) because of seizure risk.
The third is mild scalp discomfort. Some individuals report head discomfort or a mild headache during or after treatments. My friend Jen said it was slightly uncomfortable but not painful. Read about her personal experience with TMS Therapy.
Fourth, sometimes insurance criteria for coverage can be strict. In my experience, most insurance companies look for reasons to deny treatment. Some insurance companies will require a patient to suffer through four antidepressant failures before approving TMS therapy. Many insurances, including Aetna and Cigna, have moved to require only two antidepressant failures, and Tricare now only requires one failure before approving TMS therapy.
Fifth, TMS clinic availability is limited. While large metropolitans like Los Angeles have many clinics, more rural areas lack clinics.
Sixth, the lack of public awareness is detrimental. I hope that writing this article will help raise awareness for TMS therapy.
Seventh, the cost of TMS therapy can be off-putting for patients without insurance.
Despite these cons, if you've tried multiple antidepressants and they haven't worked for you, talk to your doctor about TMS therapy to see if it might be a fit.
How does TMS therapy work?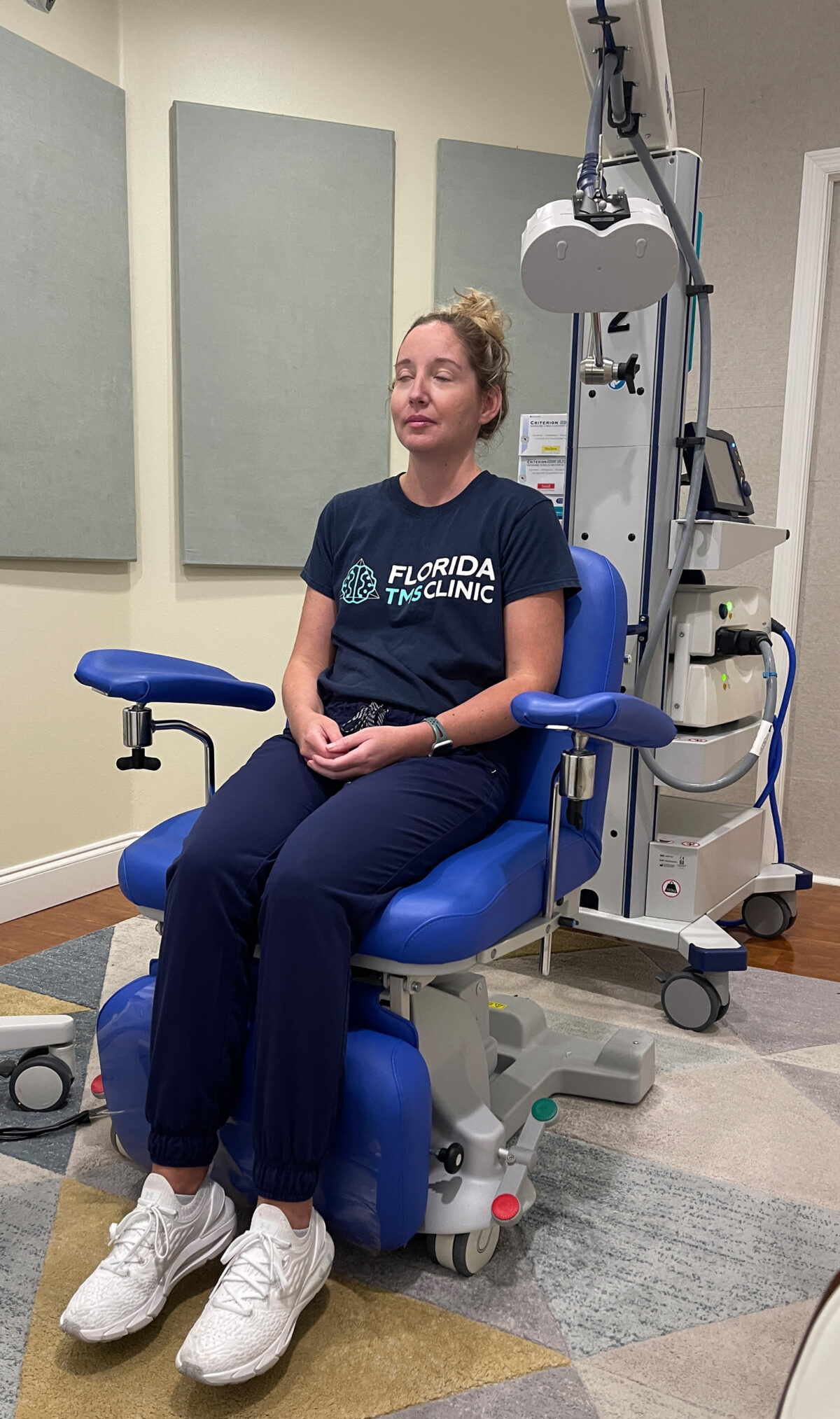 Depression causes areas of the brain to be hypoactive. TMS therapy stimulates these hypoactive areas of the brain, making it more neuroplastic. A magnetic coil sends a pulse from the front of your head to the back. My friend Jen describes it as a woodpecker tapping on your head. She says it's not painful, but it's a little weird.
How many sessions are needed to treat Depression?
You need 36 TMS Therapy sessions spread out over six to nine weeks, Monday through Friday.
How many treatments for Anxiety?
You need 36 sessions spread out over six weeks to nine weeks for anxiety treatment.
How many treatments for Bipolar?
For bipolar without manic symptoms treatment, you need 36 sessions spread over six weeks to nine weeks.
What is accelerated TMS therapy?
Accelerated TMS therapy for Depression is the complete treatment plan enacted in one week. You receive ten treatments daily for five days; each session is theta burst, which is 9 minutes each. This specific treatment plan currently costs $10,000.
Reduced Rates or Pro-Bono?
Dr. Bowarshi is dedicated to helping as many individuals as possible improve their mental health and wellbeing. As such, he can offer reduced rates for some individuals. He offers a 20% discount for healthcare providers that pay out of pocket. People who cannot afford to pay are evaluated on a case-by-case basis and if the need is recognized, the Dr. will help pro-bono.
Final Thoughts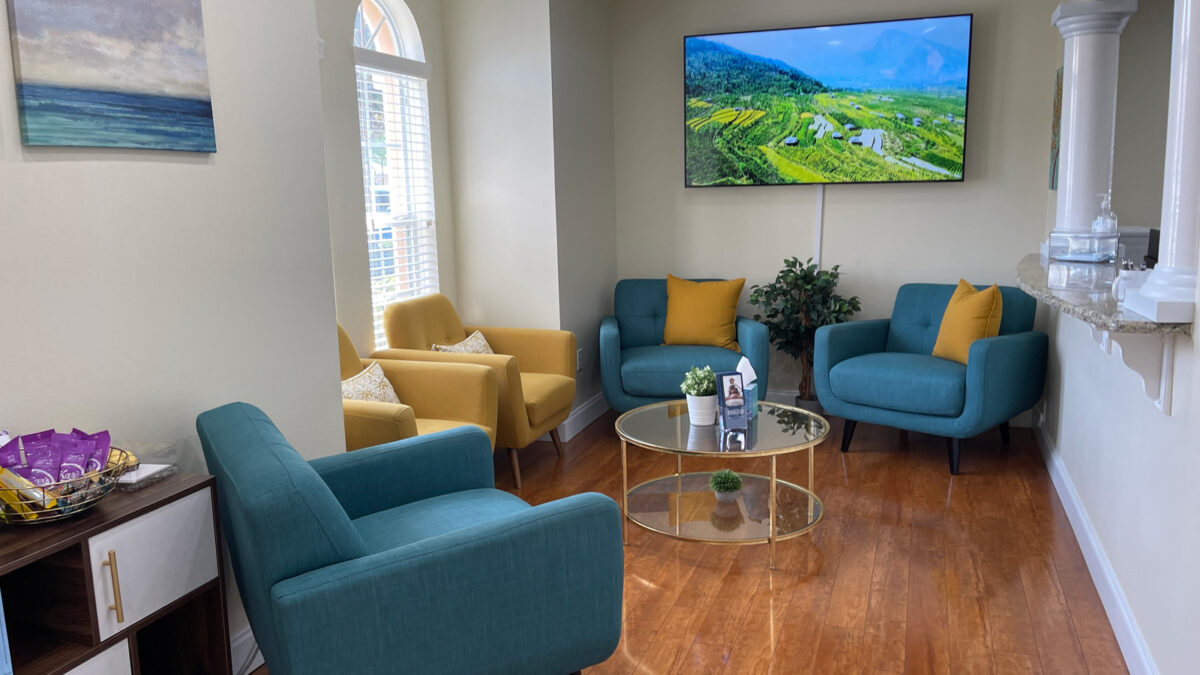 I hope you enjoyed learning about TMS Therapy and Spravato Therapy treatment options! If you want to learn more and you're local to Tampa, I recommend reaching out to Dr. Bowarshi or talking to your doctor to see if this can help. If you're not local, I recommend reaching out to your doctor.  What are your current mental health challenges?
I am not a doctor or a medical professional. This information about TMS and Spravato Therapy is for general informational purposes only. Information in this post may not constitute the most up-to-date information. All liability with respect to actions taken or not taken based on the contents of this site are as a result of this expressly disclaimed. This content on this posting is provided "as is;" no representations are made that the content is error-free.
You May Also Enjoy