My Stay at Las Vegas Mandalay Bay Hotel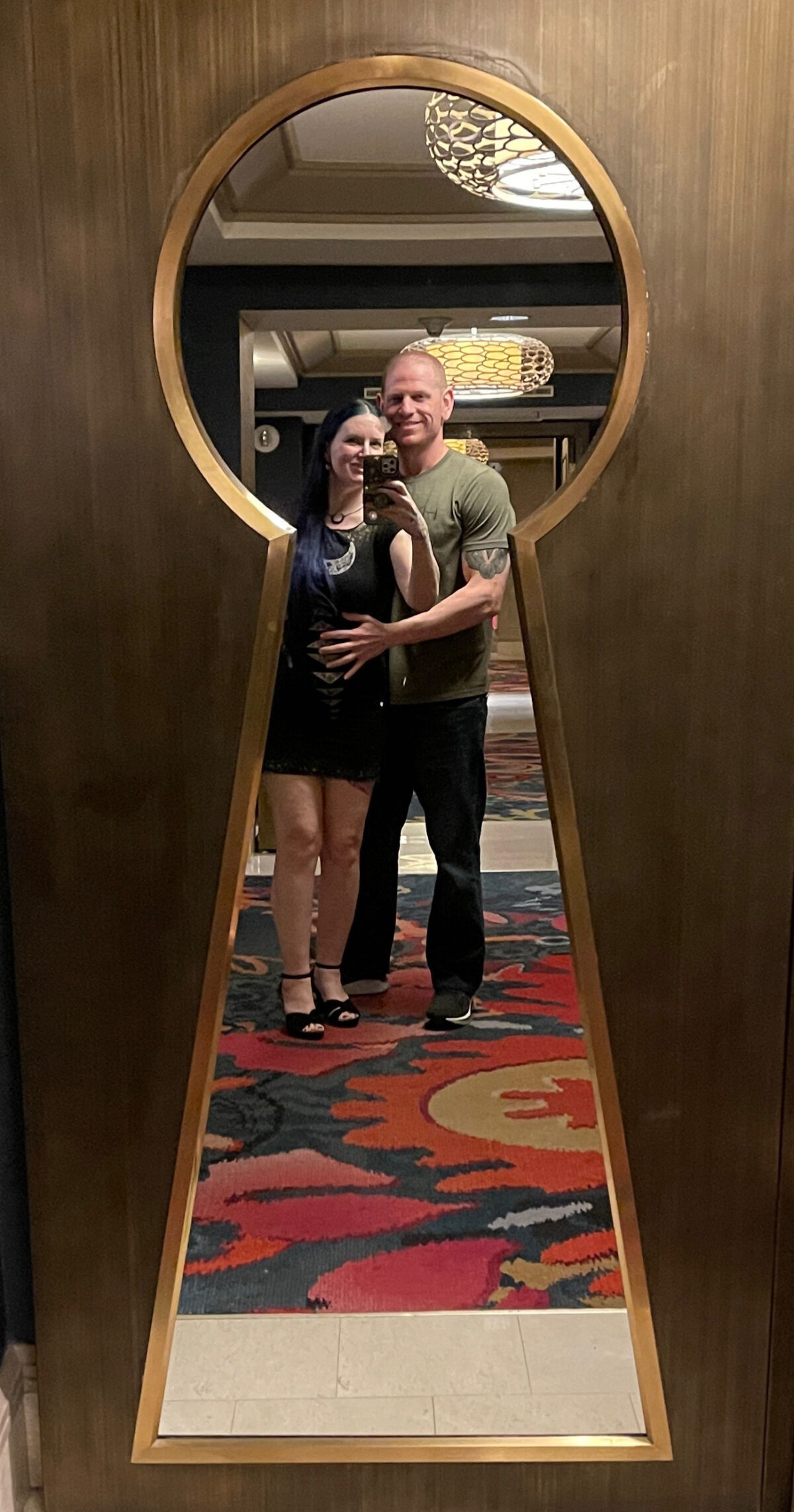 Hello, beautiful creatures! How has Summer been treating you so far? Today I wanted to share my stay at the Las Vegas Mandalay Bay Hotel. As you know, Dave and I had the gothic wedding of our dreams earlier this year. I saved all of my vacation time from last year and this year so that I would have enough vacation time for us to take two concurrent weeks off. Dave wanted to go to Las Vegas, so we made the Mandalay Bay Hotel our home base for our vacation.
What I didn't like about my stay at Las Vegas Mandalay Bay Hotel
First, let me share what I didn't like about my stay at the Las Vegas Mandalay Bay Hotel.
The Fitness Center
The Mandalay Bay Fitness Center felt like an afterthought. It claims on the website to have state-of-the-art equipment to promise a workout for all fitness levels; in reality, it was a pale imitation of a gym. To add insult to injury, the hotel says the resort fee charge goes to maintaining the gym, which is not well maintained. There were plenty of machines for cardio, but if you wanted to do a full strength training workout, you might be out of luck. They didn't have a full range of weights, they were missing several free weights, and in general, it felt like the strength training section was a hodge-podge of leftovers from another gym. I eschewed the prosaic gym to use my body weight for strength training in our room. We also walked a ton, anywhere from 15,000 to 27,000 steps daily.
Bay Beach and Pools
Second, I was disappointed by the Mandalay Bay Beach and pools. They are only open until 6 or 7 pm, which is a real bummer if you prefer to swim at night. Though rude kids bumped into us a few times, we enjoyed the wave pool and lazy river. The biggest disappointment with Bay Beach was the predatory price of chairs and umbrellas if we wanted shade. If you have a fair complexion, as I do, good shade and reapplication of SPF are a must when outdoors. The price to rent a chair was $100 each, and the price for an umbrella was $100. A $300-$400 fee for renting the chairs and umbrella was more than twice what the hotel room cost some days! Between the cost of renting the sun equipment and the limited pool hours, we only visited the pools once during our trip. I used Missha Waterproof Sun Milk SPF 50 on my face and Coola SPF 50 Body Sunscreen for sun protection.
In-Room Dining
Third, the quality of the room service food was disenchanting. When I go to a hotel, I treat myself and indulge in room service. The In-Room Dining option for us was from the SeaBreeze Cafe downstairs by the Casino in the hotel. Overall, the food was lackluster. We tried several items off the menu, and the best options were the Breakfast Croissant, Breakfast Omelet, BLT, and Seasoned French Fries. The cookie trio was hard and didn't taste fresh. The yogurt, which I eat plain Icelandic yogurt daily for breakfast, was very sour and didn't taste good to either of us. The Cheesecake was disappointing as well. We preferred ordering from Door Dash to the hotel food or going downstairs to the Citizens Kitchen and Bar, which had much better quality food.
Keeping Cool
Fourth, the air conditioner in our room struggled. We were on the 16th floor, and I needed a cold temperature at night to get deep sleep, as I often struggle with sleep. While we had the room set to 65, our room was always somewhere between 74-79. We contacted the hotel several times to fix the air, but it never got into the high 60s as I needed. The warmer room temperature negatively impacted my sleep during the stay.
No Couples Spa Day
Fifth, the Spa Mandalay would not allow us to book a couples Spa Day together; instead, they only have a women's or a men's section. As I was on my honeymoon vacation with Dave, we wanted to do things together. We skipped the spa experience entirely while in Las Vegas, when we usually would have indulged in a couples massage, facial, and pedicure.
Buggy App
Sixth, the Mandalay Bay app was very buggy. Half the time, the digital key would not work through the app. It also kept erroring when I tried to book shows through it. We could not check out through the app because it errored, and we had to go to the front desk to check out. The front desk checkout worked in our favor, though, as we were supposed to get a $50 credit daily for food and drink, but the credit didn't apply appropriately via the app. The front desk had to call a manager to get it sorted out.
Housekeeping
Finally, we were disillusioned with housekeeping. Instead of sticking to our up by 7:30 am, in bed by 11 pm schedule, we stayed up late and woke up anywhere from 10 am to 1 pm. Several times we would leave our hotel room between 11 am and 2 pm and see housekeeping carts in our hallway, so we would ask them to service our room with fresh towels. Housekeeping would say sure, no problem, and then it never happened. I even called the front desk for assistance, and still, they didn't show up a few times. It was not what I expected to experience from a nice hotel, especially compared to my stay at the Palazzo Las Vegas.
What I loved about my stay at Las Vegas Mandalay Bay Hotel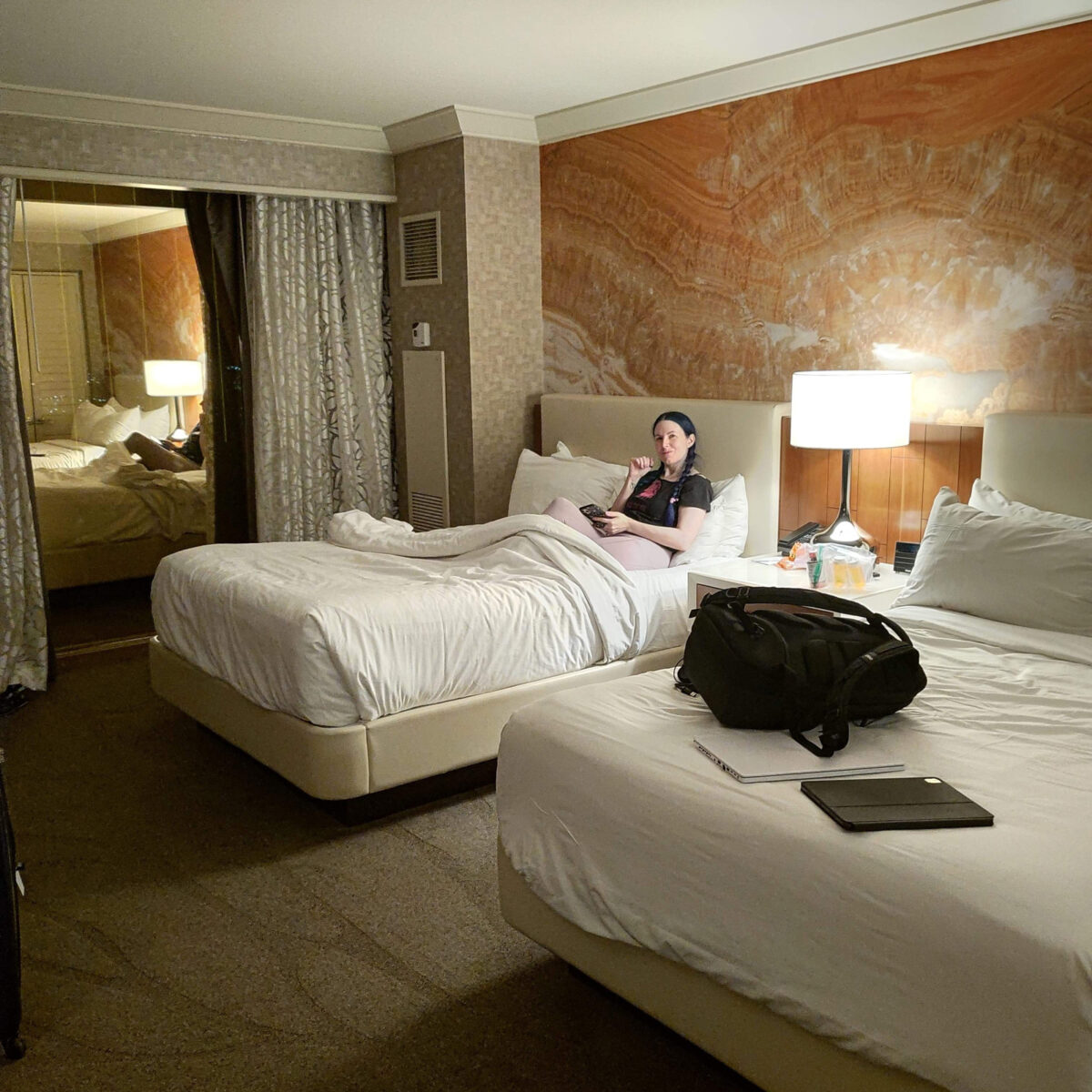 We loved the Resort Two Queen room from our stay at the Las Vegas Mandalay Bay Hotel. We had initially booked a Resort King, but since Carlye joined us during our second week of vacation, we switched to a Resort Two Queen room, which was around 550 sq. ft. The room was perfect for us! Dave and I loved having the bathtub to soak in, as well as the lovely shower. The two closets were excellent for storing our clothes for two weeks. The water pressure was always steady, and it heated up instantly. The hotel room rate varied by night from $79 to $355.
Hotel Decor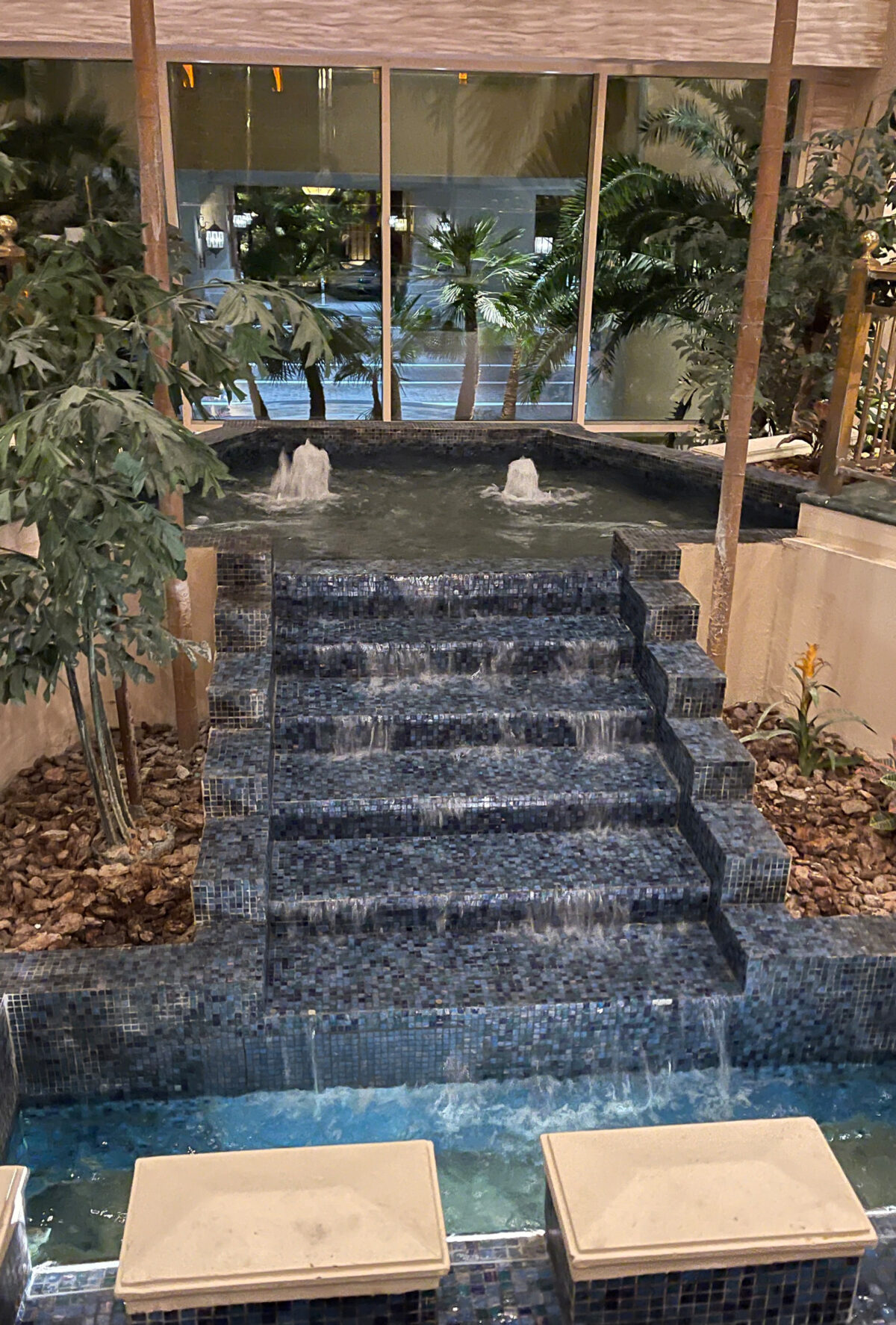 Mandalay Bay was charming inside and out. The hotel was pleasing to the eyes, from gorgeous waterfalls to sculptures and art. It was easy to use taxis, Lyft, or Uber from the hotel.
Hotel Location
I loved the location of the Mandalay Bay Hotel. We saw the comedian Carrot Top perform at the Luxor, which connects directly to the Mandalay. A lovely tram runs from Mandalay Bay to Luxor and then the Excalibur hotels. You can also take a tram from the Bellagio to the Park MGM. Dave and I took the tram several times to the Excalibur, then walked into more of the hotels along the strip. It was also close to Papillion Grand Canyon Helicopter Tours.
Hazel Coffee and Cocktails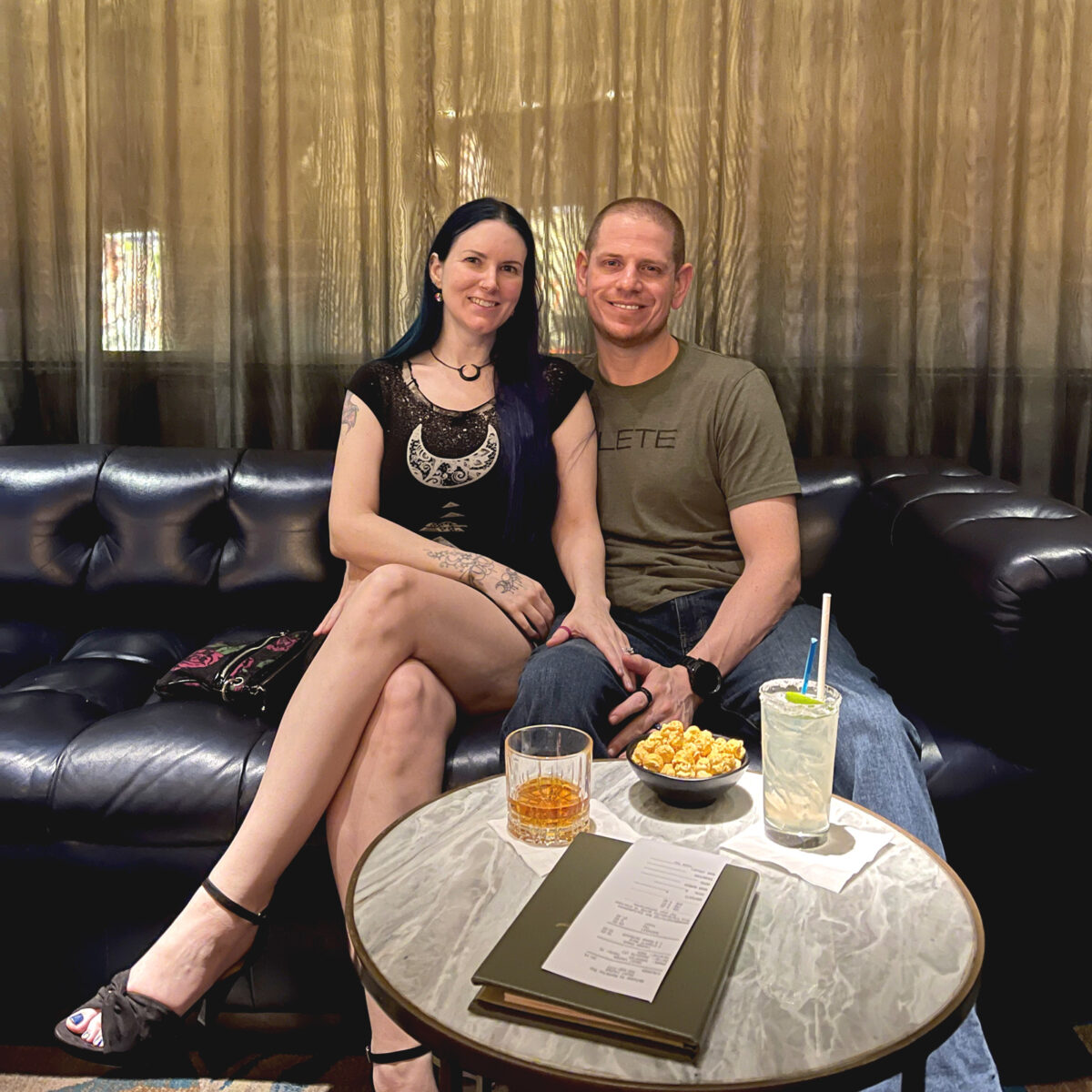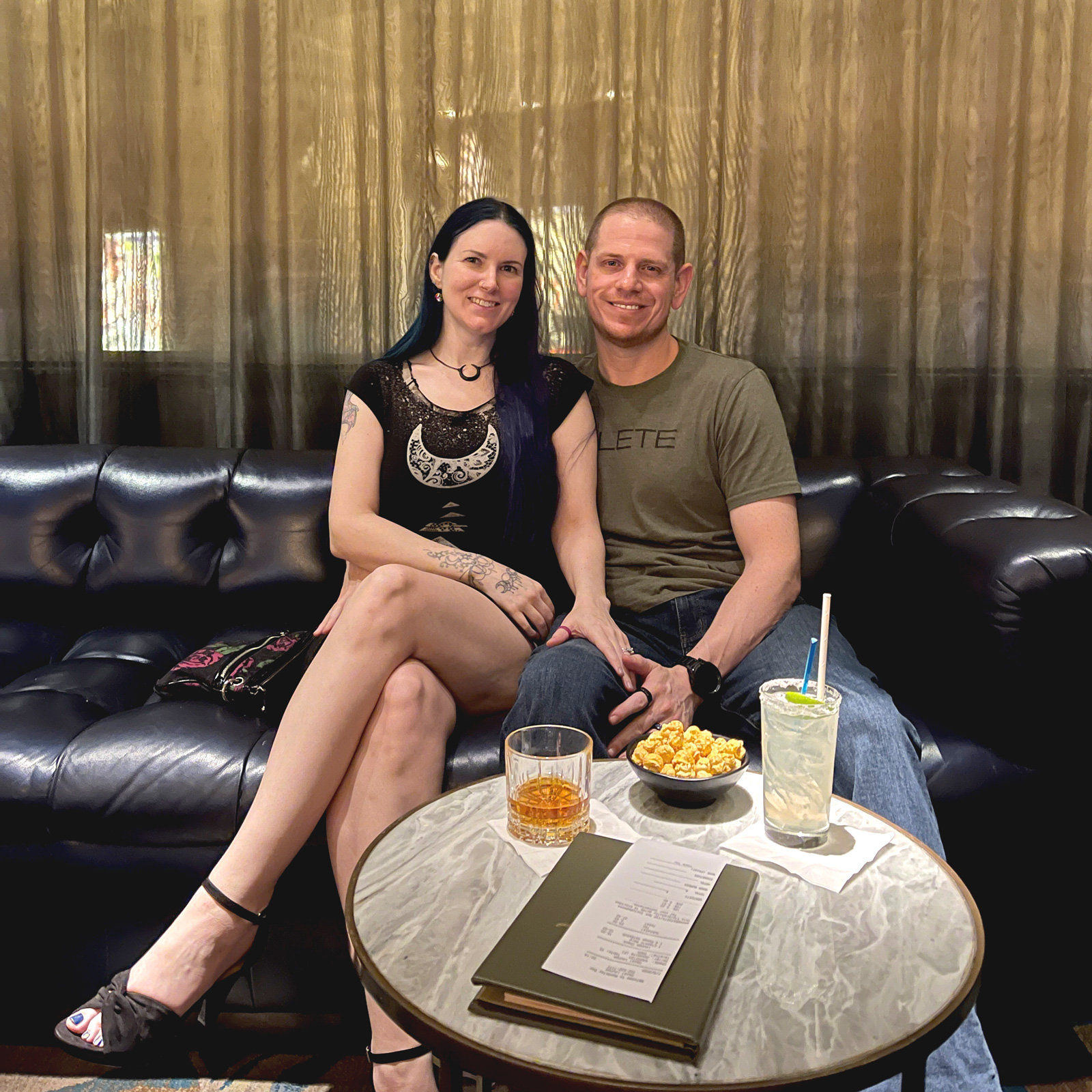 The Hazel Coffee and Cocktails lounge was a fundamental part of our trip. We spent several evenings having cocktails in that lovely lounge, and it was one of the few places we took our masks off indoors because we were guaranteed to be more than 6 feet away from other people.
Shark Reef Aquarium
We adored the Shark Reef Aquarium, even though it is tiny. It was a great experience to watch the sharks and other sea life swimming around us! In addition to all the cool sharks, we saw a gigantic octopus, jellyfish, and a slew of other water creatures.
No Smoking
A massive perk about Mandalay Bay, and MGM hotels in general, was the no smoking policy. Yes, you will still see some jerks smoking indoors, even though it's against the law. Even though you have to walk through the Casino to access many restaurants, tattoo parlors, House of Blues, and shops, you don't come out reeking like smoke. I hate having smoke smell in my hair or clothes.
Gambling
If you are into gambling, you'll love the gambling options at Mandalay Bay. They seem to offer all the different types of gambling in Vegas and exclusive areas for high rollers. Dave and I didn't gamble much, as it's not something we're interested in, and we preferred to see the shows and have extraordinary experiences.
Safety
Perhaps the best thing about our stay at the Las Vegas Mandalay Bay Hotel was how safe it felt. It didn't matter what time of day or night we were walking around the hotel, the Shoppes at Mandalay Bay, or the connecting hotel; it was a comfortable and safe environment.
Final Thoughts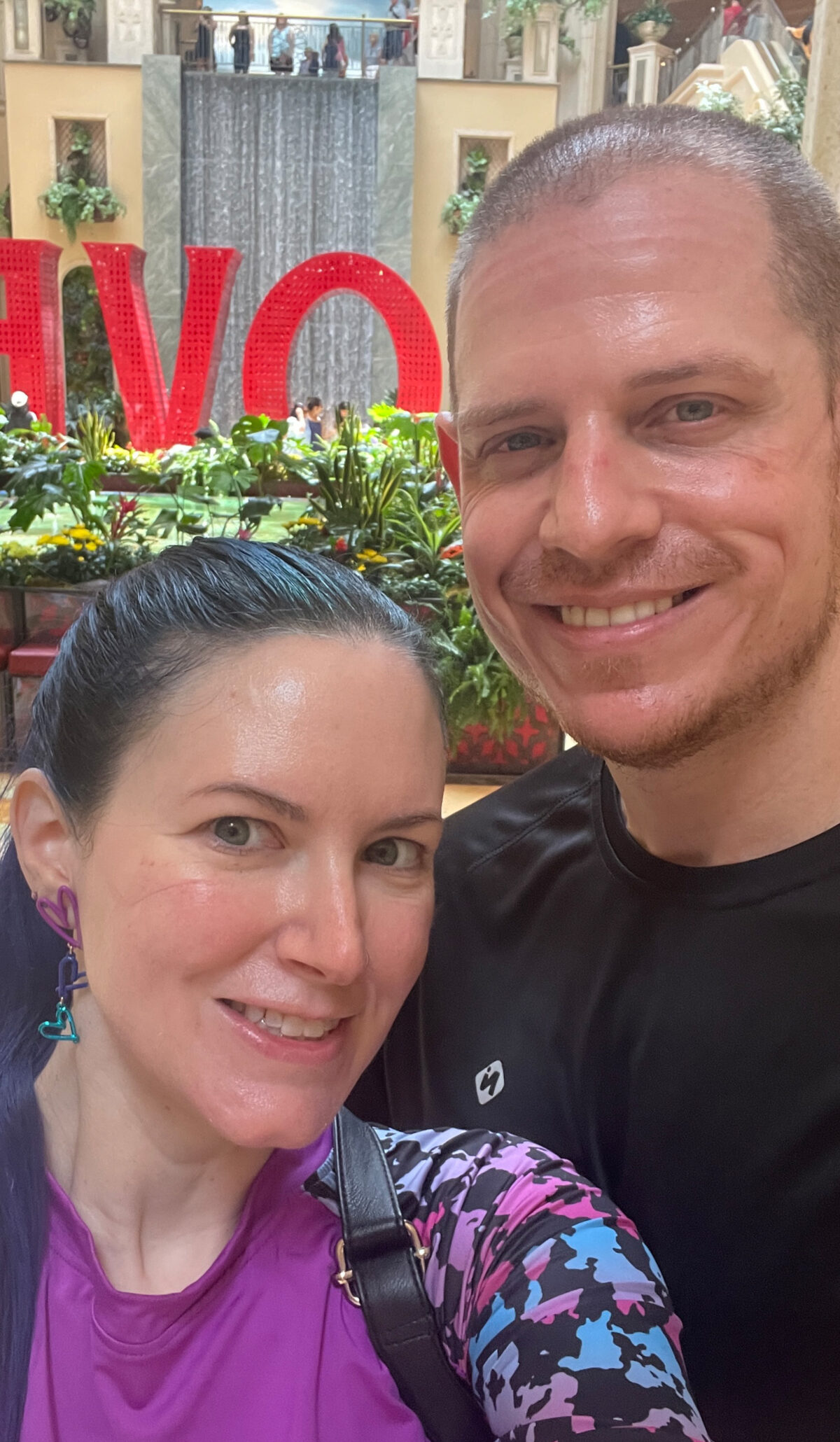 Overall, I give my stay at the Las Vegas Mandalay Bay Hotel a 4 out of 5 stars. I had a few minor annoyances over two great weeks. Dave and I loved having time together, as well as with Carlye. If you're not into working out and want to skip the pools in Vegas and omit room service, you'll likely have a remarkable stay at Mandalay Bay.
I'll have some more follow up posts about what we did during our two weeks in Las Vegas, plus an amazing kitsch photo shoot with Kirsten from Studio XO! Check out these initial photos on my Instagram.