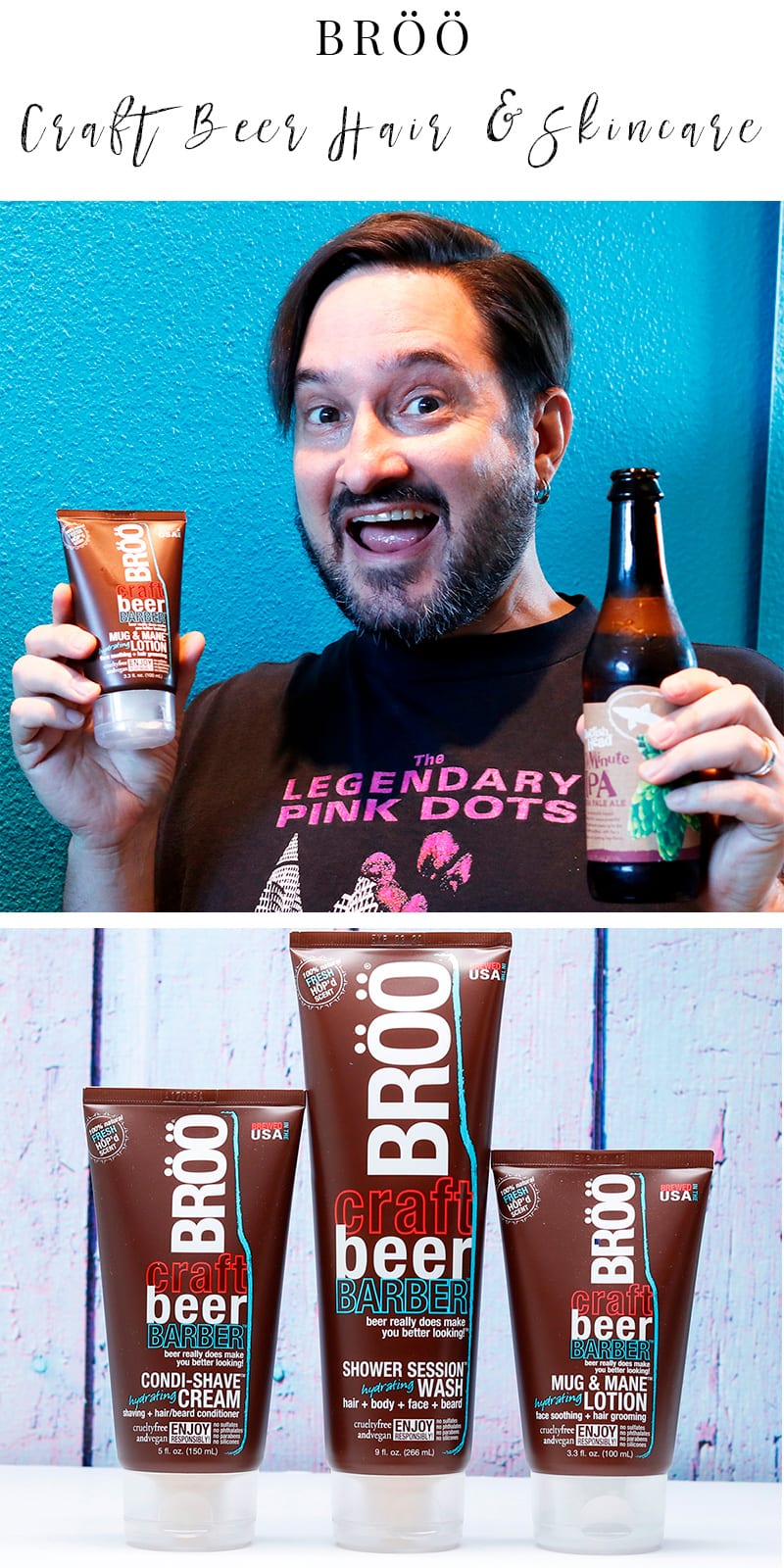 Thank you BRÖÖ for sponsoring this post! The opinions and text are all mine and my husband's. 
BRÖÖ: The Best Craft Beer Barber Products
Today I'm excited to be sharing BRÖÖ: The best craft beer barber products with you. My husband is obsessed with beer. He loves it. He brews it. He can't get enough of hops. So when I shared BRÖÖ, a new craft beer barber line found at Walmart or broo.com, he was excited. He'd been looking for a new men's line to try as he's been shifting more and more of his products to cruelty free.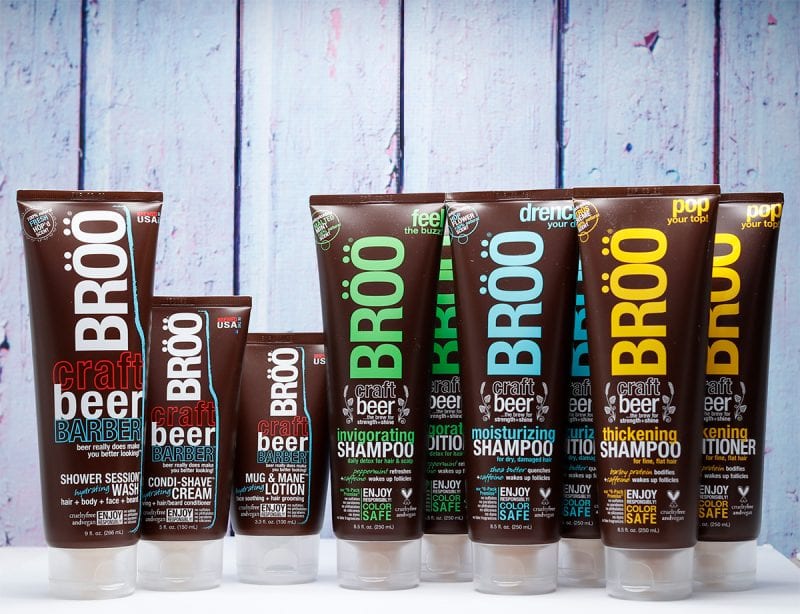 BRÖÖ is cruelty free and vegan, plus they're made in the USA. The products are made without sulfates (hallelujah!), silicones, all-natural and free of parabens, phthalates, dyes, synthetic fragrances, PEGs, polyquaterniums, phenoxyethanol and propylene glycol. Aka they're made without a whole slew of things that irritate people with sensitive skin like ours.
It's really cool that when you purchase BRÖÖ products a portion of the purchase goes to the Shower the World Foundation. This foundation helps to support clean water and hygiene initiatives worldwide.
BRÖÖ Shampoos and Conditioners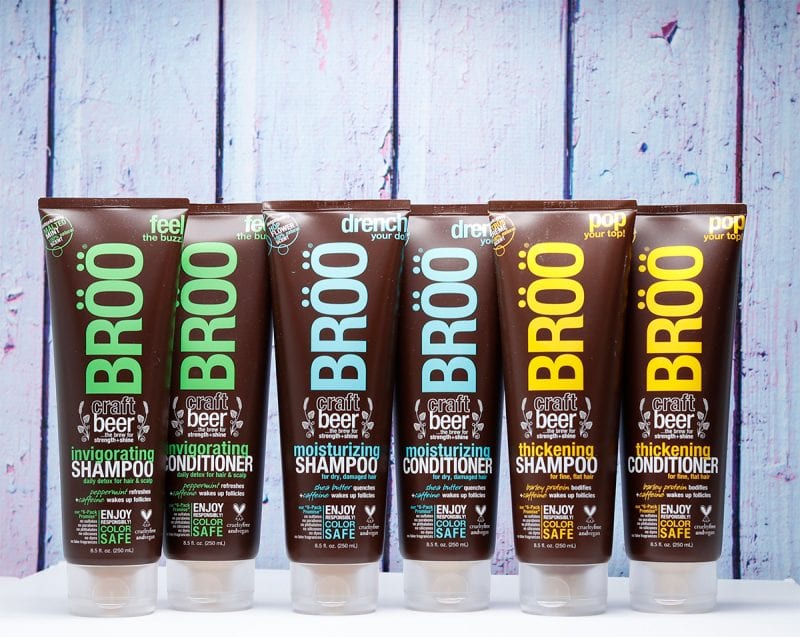 BRÖÖ has three different shampoo and conditioner lines available. They're all made with high-quality ingredients. I love that they're color safe for my mermaid hair. They're $7.49 each and contain 8.5 oz of product.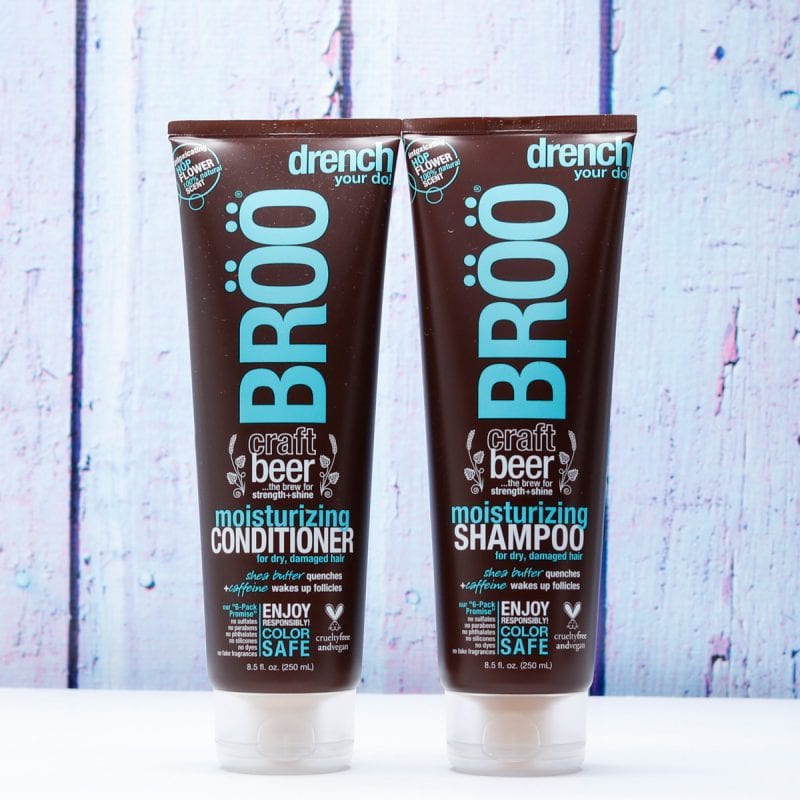 Ray and I both loved the BRÖÖ Moisturizing Craft Beer Shampoo and Conditioner line. For me, I prefer to use a moisturizing conditioner that contains shea butter, which my dyed hair soaks up. I also found the caffeine to be an interesting ingredient for a hair product. I like it! I found the smell to be very light. Like it smells like hops but not overly so. Ray LOVES the smell! He really loved the Moisturizing shampoo because he washes his hair daily and doesn't condition every day. His hair is fine and thin, so it can easily be weighed down. This shampoo is perfect for him!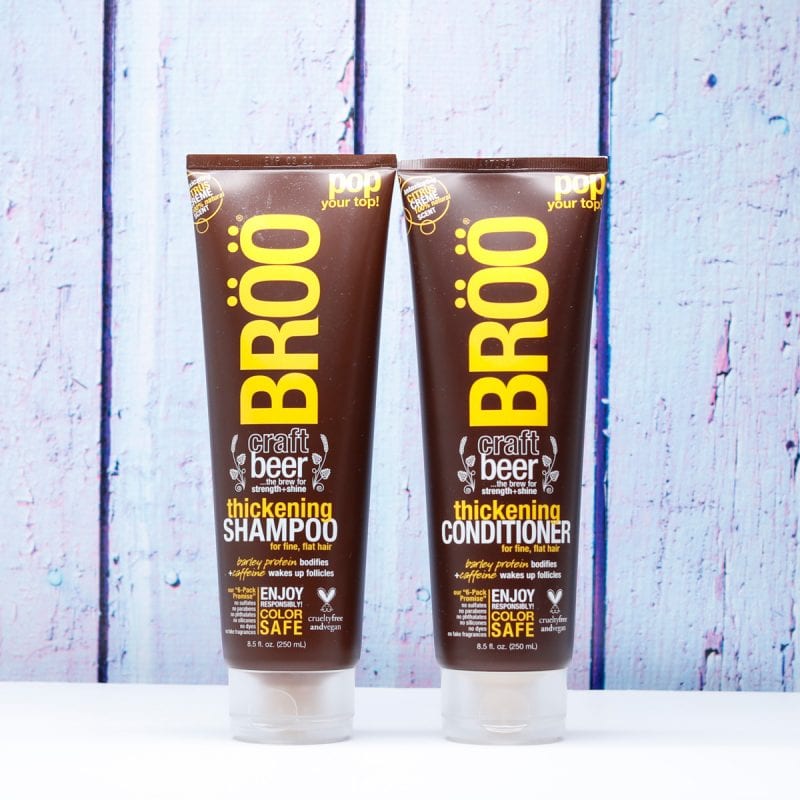 The BRÖÖ Thickening Craft Beer Shampoo and Conditioner has my favorite scent. It's almost like a creamsicle! I found the Thickening formula to work really well for my fine, thin hair. The way this works is that the malt, freshly-hopped craft beer and barley protein lifts limp tresses like mine. Ever the rebel, what I like to do is wash with the Moisturizing shampoo and then finish with the Thickening conditioner. It gives me great volume.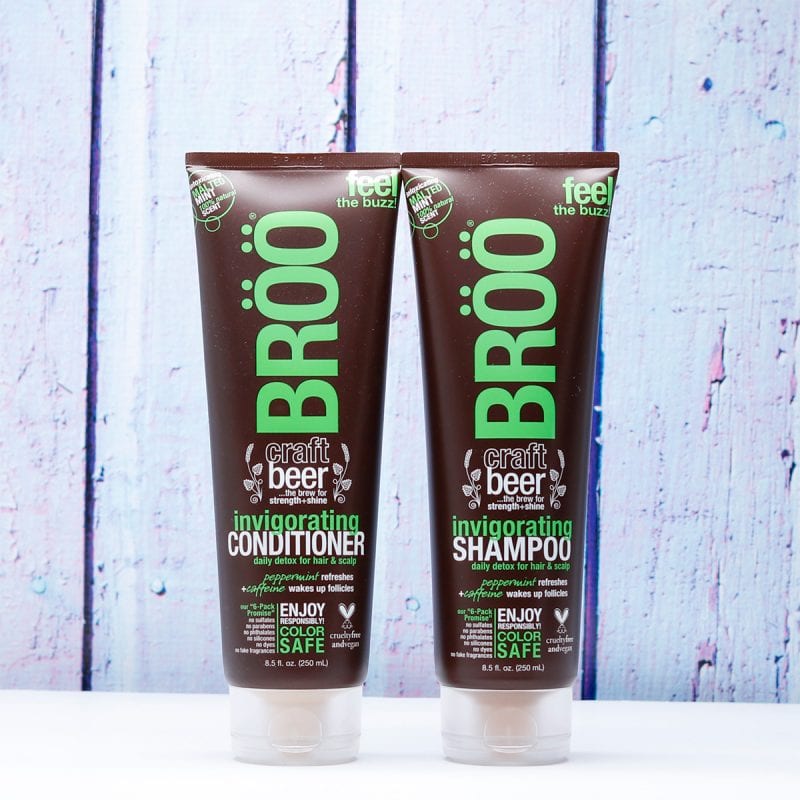 The BRÖÖ Invigorating Craft Beer Shampoo and Conditioner is meant for refreshing the hair and scalp. I also really enjoyed this scent. I think this is best for when your hair feels really dirty and sweaty. I used this after I'd taken the dogs for a 90 minute walk and loved the sort of cooling, tingly feeling and peppermint scent.
BRÖÖ Multi-Tasking Products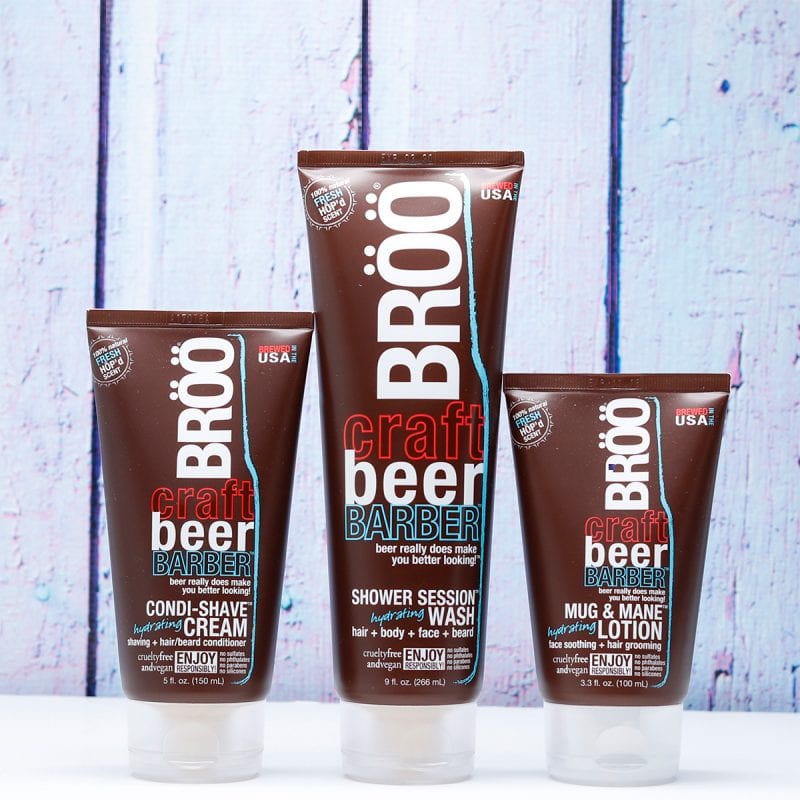 BRÖÖ also has several multi-tasking products that we tried out.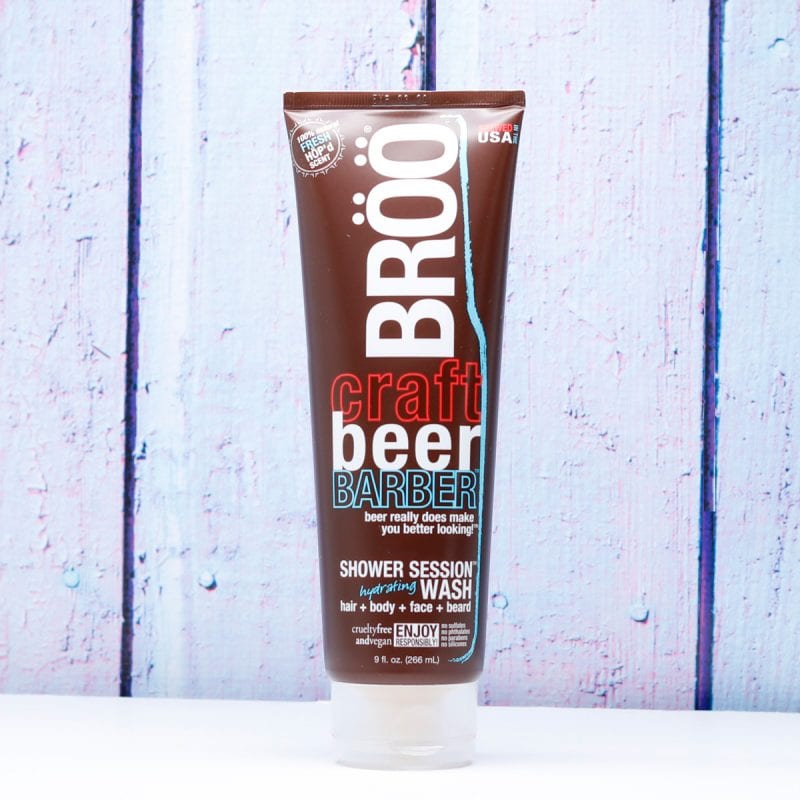 The BRÖÖ Multi-Tasking Shower Session Wash has a similar, light scent to the Moisturizing Shampoo. It doesn't linger on the skin at all and I think this is safe for my friends who are scent sensitive. This is really a 4-in-1 product that has shea butter to hydrate your skin. You know I love my shea butter! You can also use it on your face, your hair, and even your beard. I know some guys love that! Ray prefers it as a body wash, but said it was nice as a face and beard wash too! I really liked this as a body wash.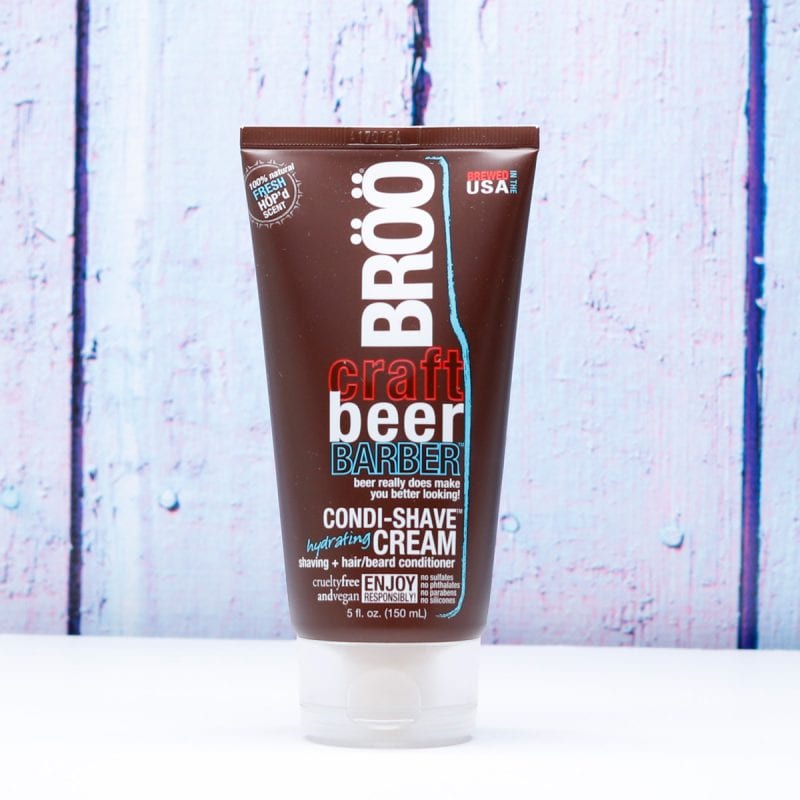 The BRÖÖ Multi-Tasking Condi-Shave Cream is good for shaving your face, your underarms, and your legs, as well as a hair and beard conditioner. Yes, I did try this for shaving my face (you know I shave my peach fuzz), as well as with my underarms and legs. The shea butter makes it perfect for my sensitive skin. Ray really liked this for shaving his neck and neatening up around his beard.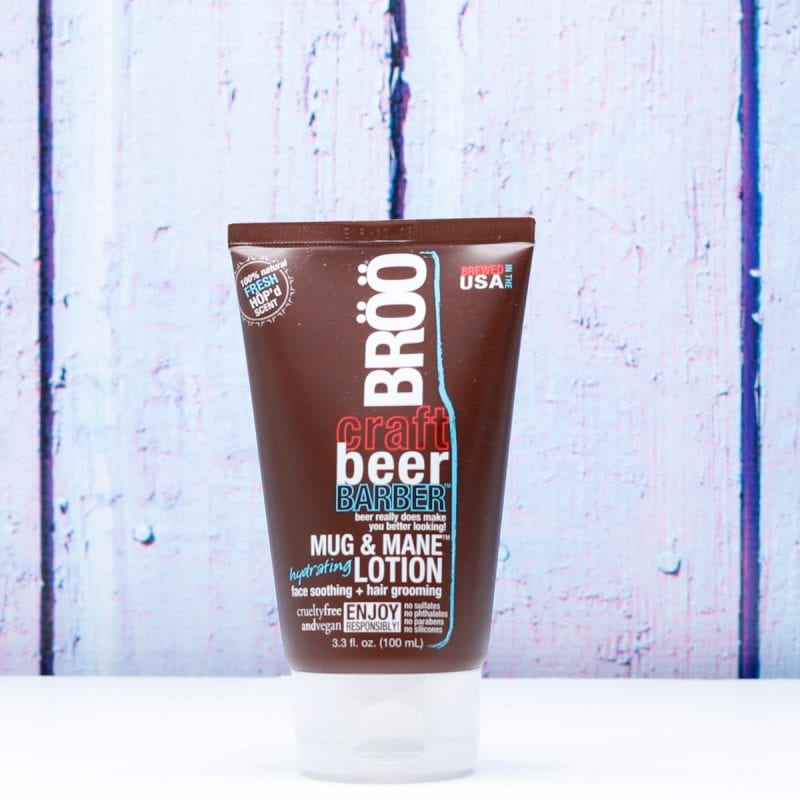 The BRÖÖ Multi-Tasking Mug and Mane Lotion is the perfect 3-in-1 moisturizer for the face and neck. It's also great as a post-shaving lotion to hydrate and soothe the skin. Ray prefers it as a post-shave lotion for soothing the skin after he's touched up around his beard. The aloe makes it perfect for sensitive skin like Ray's. I also like how it makes his beard feel softer.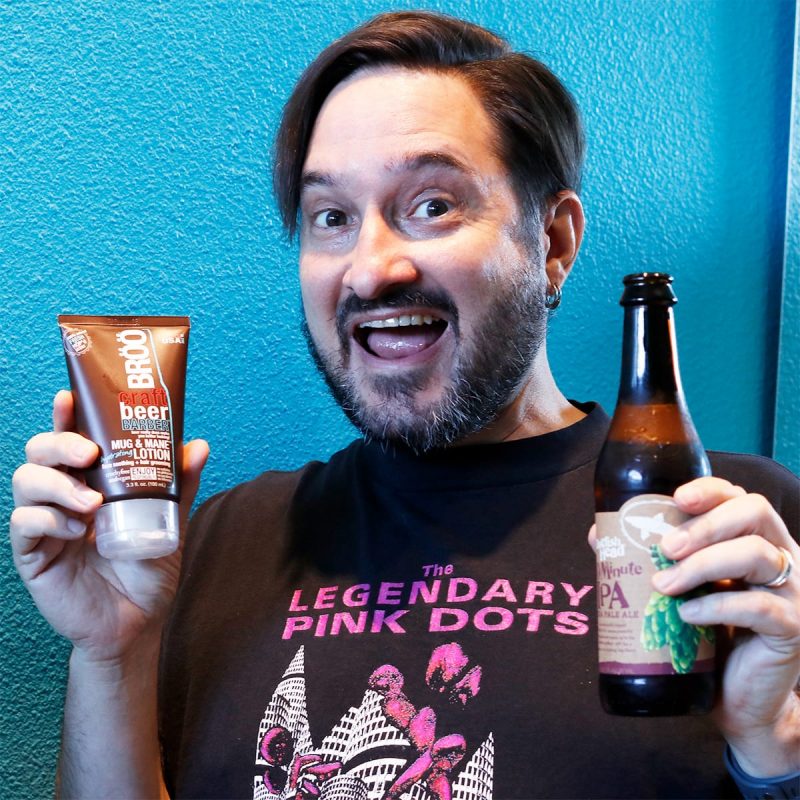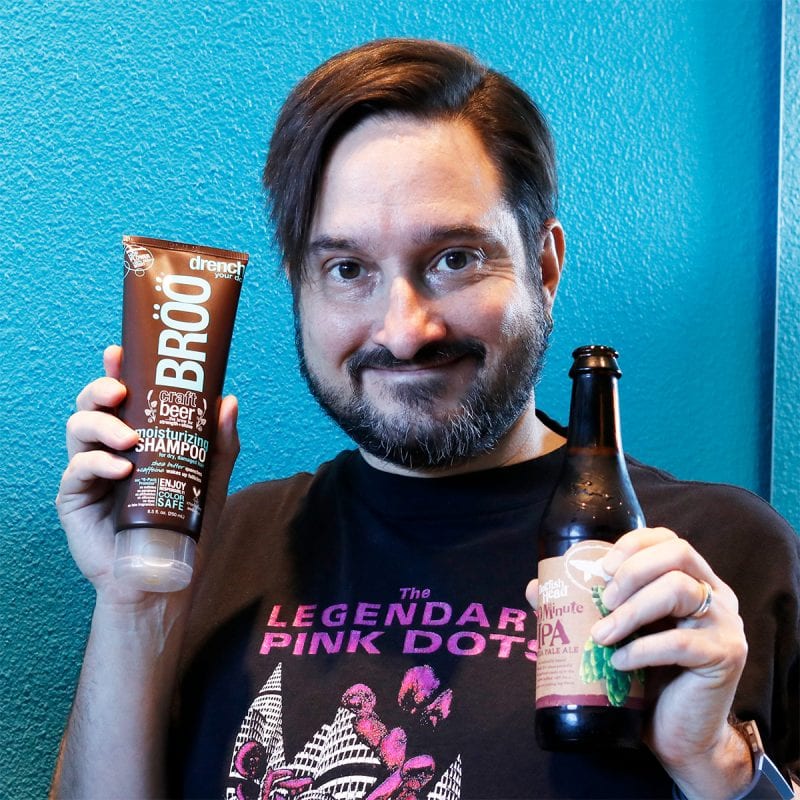 I really love that BRÖÖ Multi-Tasking products work for both of us. That makes packing for our next trip much easier since we can share the Shower Session Wash and the Condi-Shave Cream. We're also both using the Moisturizing Shampoo. It's nice not to have to pack doubles of those items! We both love the light scents, though I definitely think the Thickening is the best! More of that please!
If you have sensitive skin, I think you'll love the Multi-Tasking products for sure. If you crave hair volume like I do, you need to give the Thickening line a try. If you're desperate for hydration because your hair is dry, the Moisture line might be for you. If you use a ton of products in your hair, try the Invigorating line to refresh yourself.
Cruelty free? Check. Vegan? Check. Affordable? Check. Multi-tasking? Check. Doesn't irritate sensitive skin? Check. Made with beer? Check! It ticks all the boxes for Ray and me. We're very impressed with the line. I'm impressed with the great ingredients, especially at this price point. I'm now a believer in craft beer for my hair!  I love the shine, volume and moisture. I'm so happy to have a new cruelty free hair line to add to my list!
Have you heard of BRÖÖ? Will you be rushing out to Walmart to give it a try? Let me know below!
Other Articles to Read