Quick Skincare Routine for Busy Moms

Quick Skincare Routine for Busy Moms
I've been slacking at my skincare lately. I wanted to share my quick skincare routine for busy moms with you. I don't have human children, I have dogs. And let me tell you, a four-month-old puppy takes a lot of time and energy! I barely have time for a real skincare routine. So without further ado,  here's my skincare routine for busy people.
PR + purchased by me.
What I'm Wearing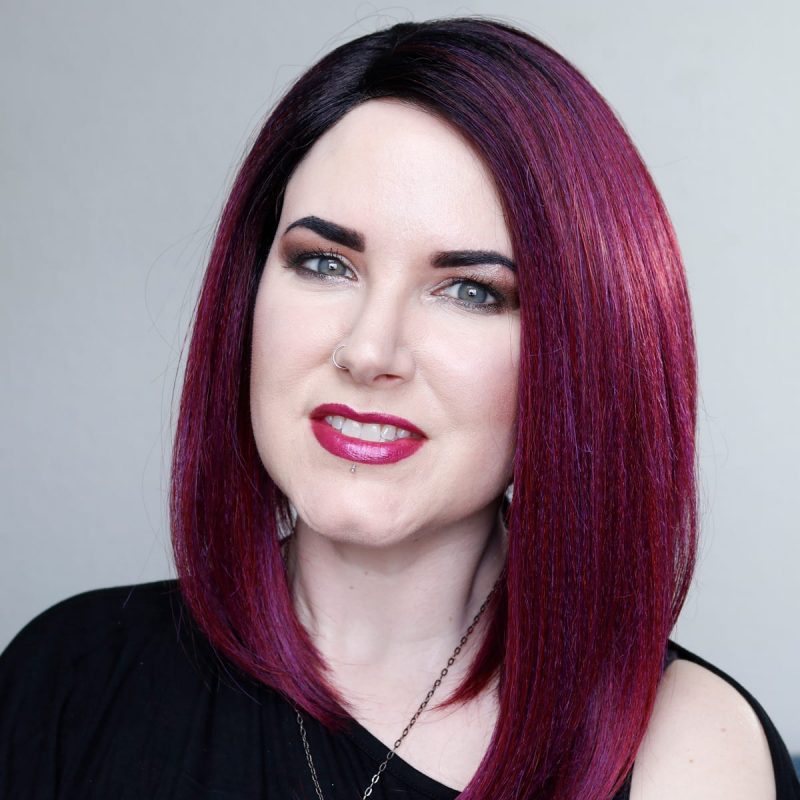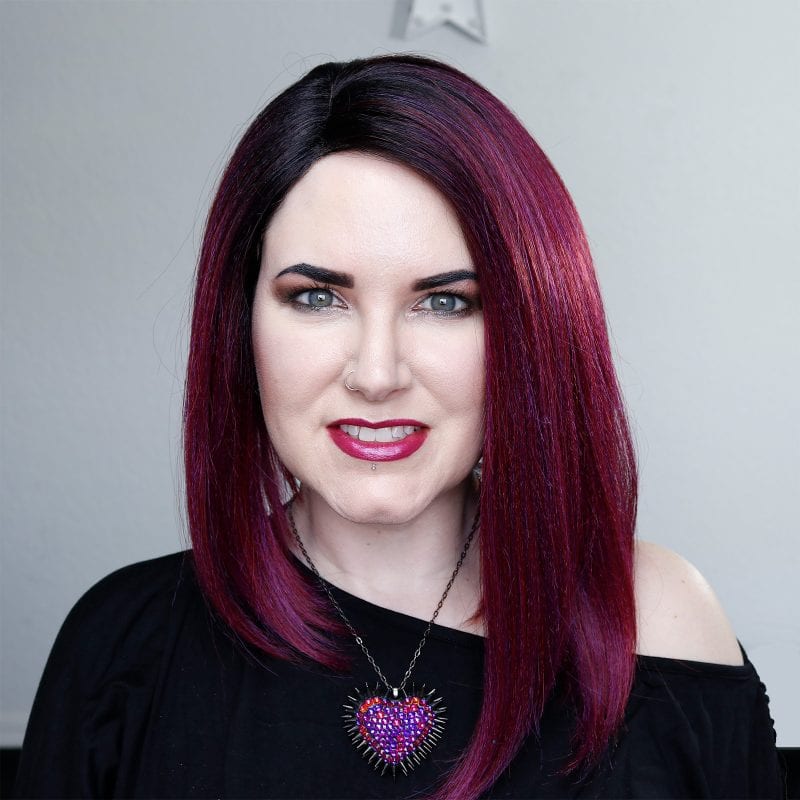 Fashion
Isis Chic Sangria Wig
Bunny Paige Spiked Volcano Heart
Bellabeat Leaf Urban
Patty Boutik One Shoulder Top
Eyes
Kat Von D Fair Eyeshadow Primer 
Milani Prep Set Go Setting Powder
Geek Chic Bork – crease and lower lid
Geek Chic Bamboozled – outer crease
Geek Chic Heck + Makeup Geek Corrupt – outer v
Makeup Geek Corrupt – smudged through roots of lashes
Geek Chic Smol Pupper – lid, inner lower lid and under brows
Wunderbrow in Jet Black
It Cosmetics Superhero Mascara 
Face
Colorescience All Calm – on red areas (use coupon code ALLCALMCN to receive a free mini brush on SPF)
Julep Cushion Complexion in Alabaster – to conceal under eyes and high points of face
Laura Geller Balance-n-Brighten in Porcelain – to set all over
Aromaleigh Digitalis Purpurea – contour
Glamour Doll Eyes Skeletina – contour
Milani Rosa Romantica – blush
Urban Decay TMI – blush
Makeup Geek Celestial – highlight
Lips
Urban Decay 24/7 pencil in Hex
Urban Decay Heartache
Quick Skincare Routine for Busy Moms Video
Products Mentioned in Video
I believe everything marked with a (v) is vegan.
I am in love with my lip combo! It's Urban Decay 24/7 Hex pencil with UD's Heartache lipstick layered on top. It's absolutely stunning together and it goes perfectly with my wig. And can we talk about this wig? The color is amazing. It's a rich fuchsia with hints of purple. Between the wig and the lipstick I feel very much in the mood for Fall.
I broke the rules with my eyeshadow. I used shimmer on the hoods of my eyes. I played with the Geek Chic Doggo collection and used almost every color for this look. I don't normally wear so many browns together and it took a lot of time to blend them together. Still not 100% happy with it, but I love the color shift that each color has. I typically avoid warm browns.
I tried something new with my foundation routine. I used the Colorescience All Calm everywhere that I have redness around the face (cheeks, chin, nose, forehead. Then I used the Julep Cushion Complexion in Alabaster to conceal under the eyes, along the tops of the cheekbones, the chin, the nose, and center of forehead. I blended it all out with a damp beauty blender. I took a big, dense brush and then set it all with Laura Geller Balance-n-Brighten in Porcelain. The porcelain makes me look a little pink IRL (thankfully studio lights hide it), but overall the effect is very skin-like, rather than mask-like.
Anyway, let me know what you think of my quick skincare routine for busy moms (aka busy people!). It's certainly a change from my previous skincare routines.
Other Skincare Features