KBShimmer Fall 2017 Collection
Today I'm bringing you the new KBShimmer Fall 2017 Collection, plus some of my all-time favorite KBShimmer nail polishes. KBShimmer is my favorite nail polish maker. 95% of the time when I'm wearing nail polish, it's from KBShimmer. This makes KBShimmer perfect for today's Makeup Wars.
PR sample.
KBShimmer's Fall Collection will be available online October 13th at KBShimmer.com, Amazon and select salons and retailers. Other shades available now.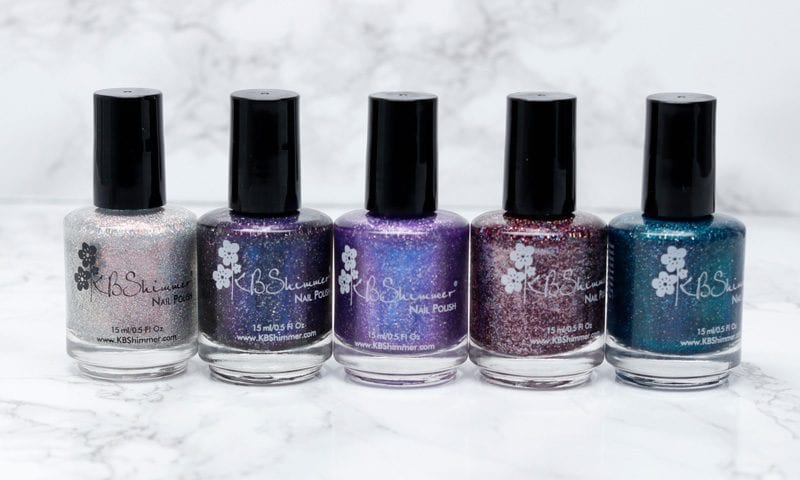 KBShimmer Fall 2017 Collection Swatches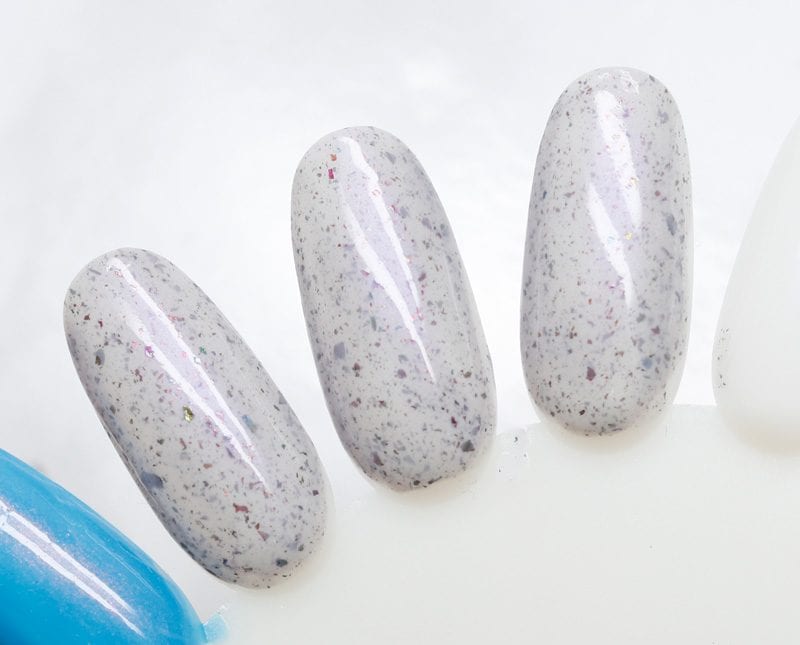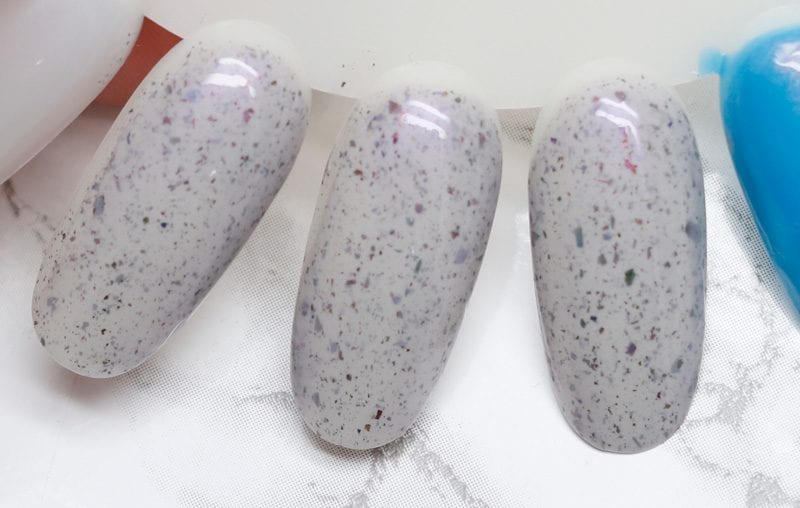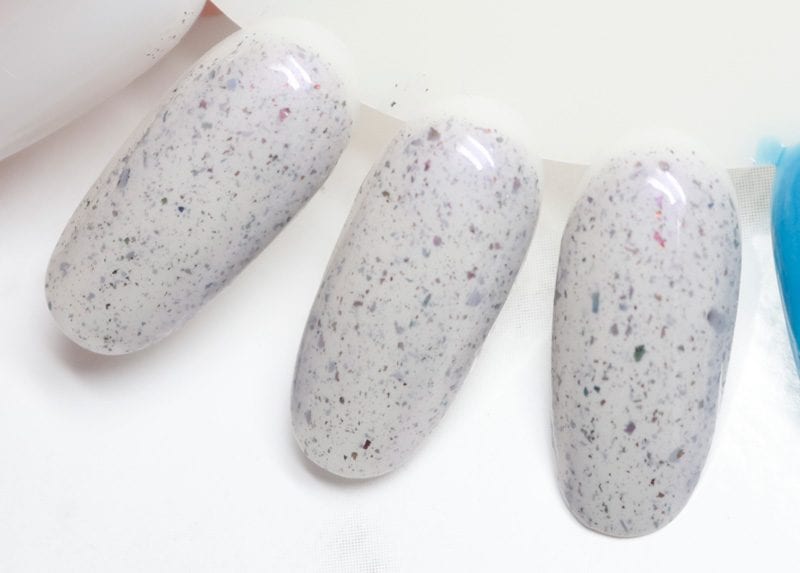 High-rise To The Occasion – Michelle from Ehmkay Nails, A light gray color with violet shimmer and rainbow metallic flakes.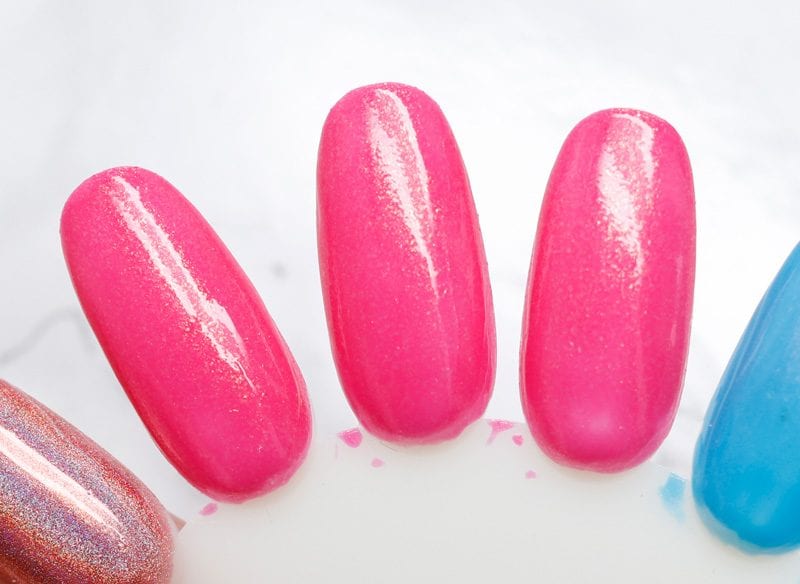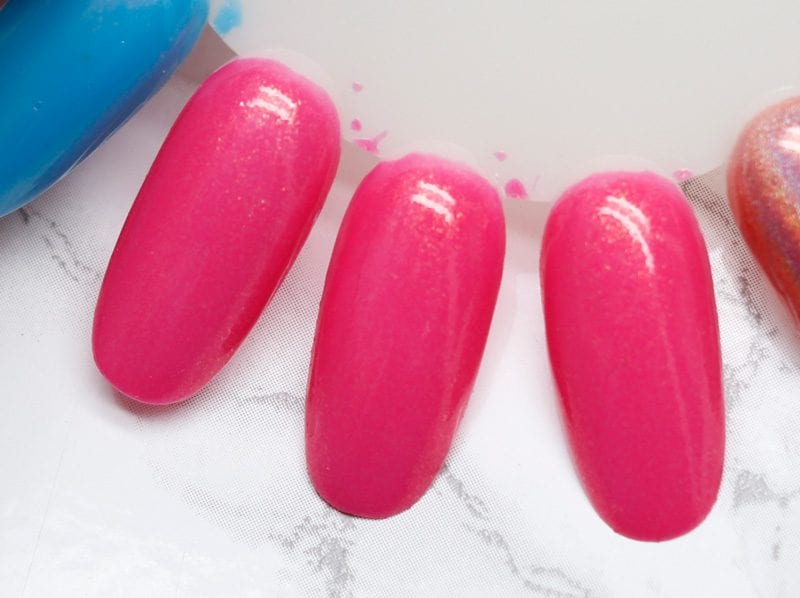 I Don't Want No Shrubs– Jen from My Nail Polish Obsession A hot pink polish filled with micro golden flakes and shimmer.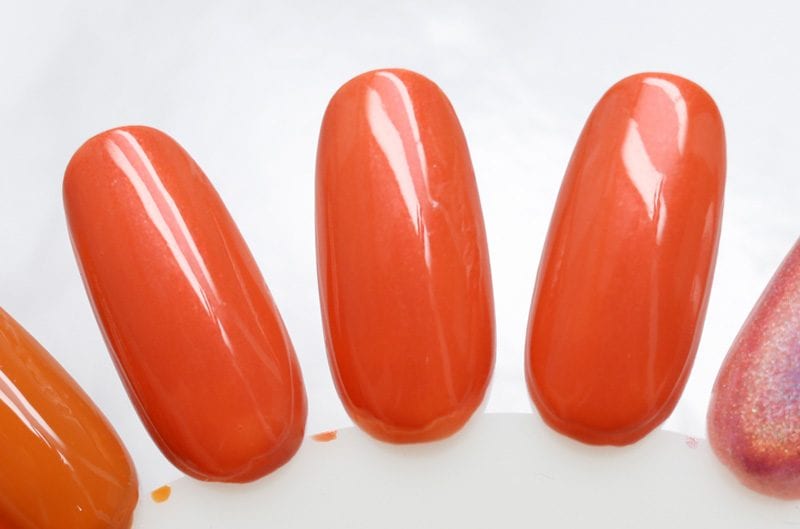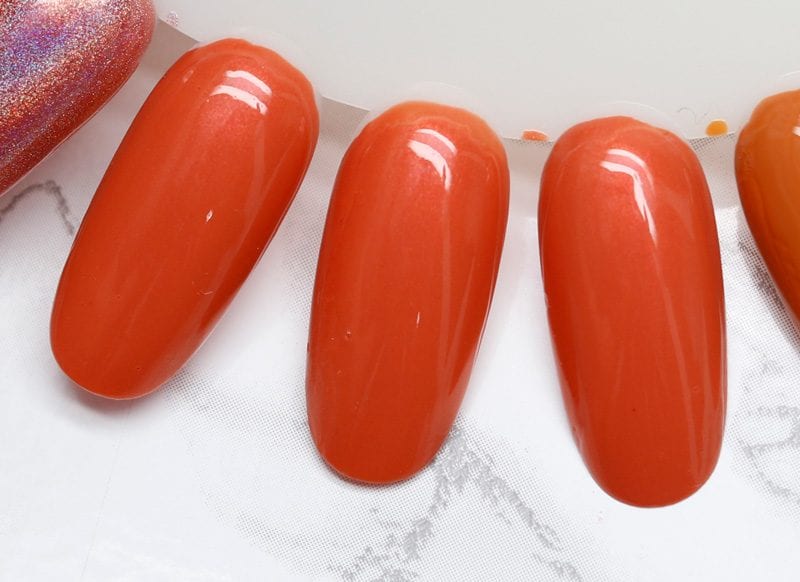 Pun-kin Spice Latte –Valesha from Peachy Polish A terracotta shade crème filled with a subtle copper shimmer.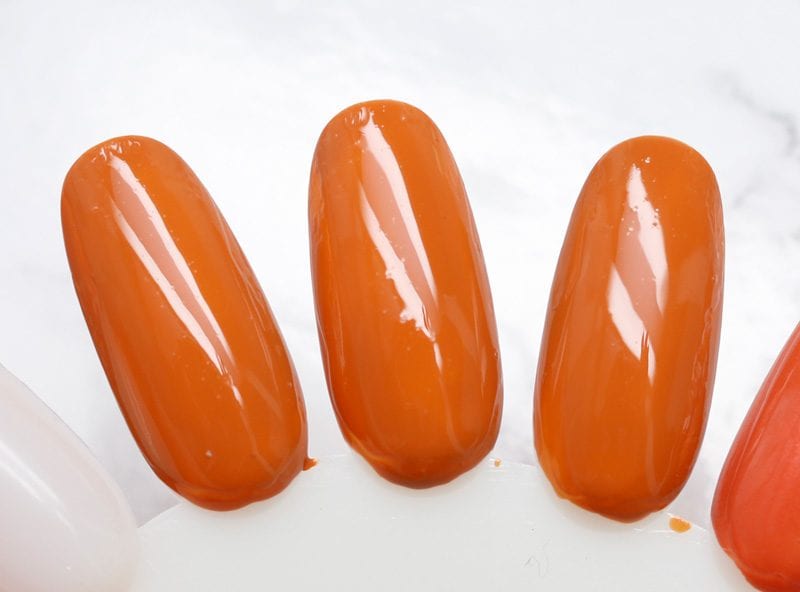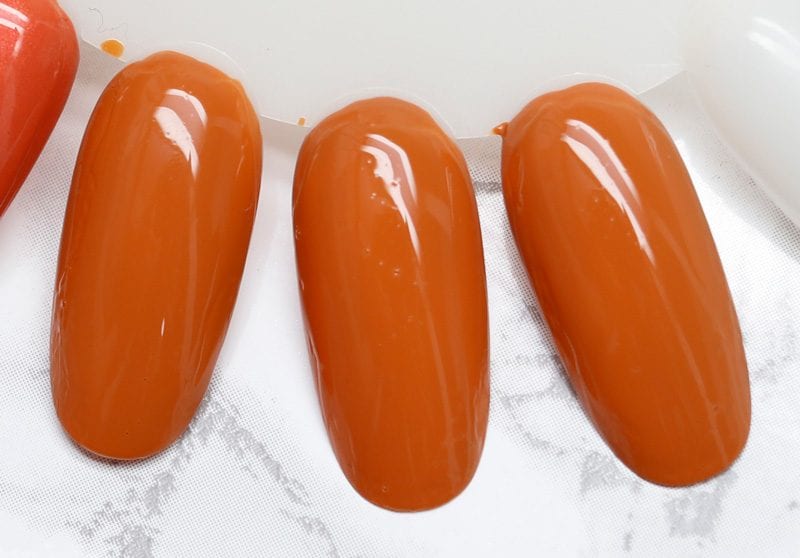 Oh My Gourd – A creamy butterscotch shade made for fall.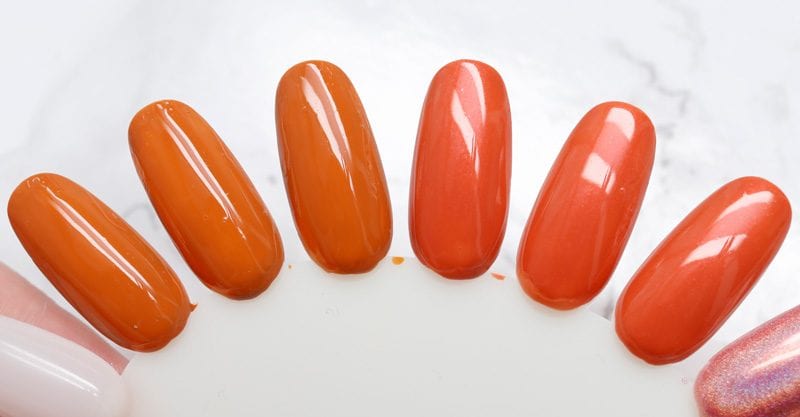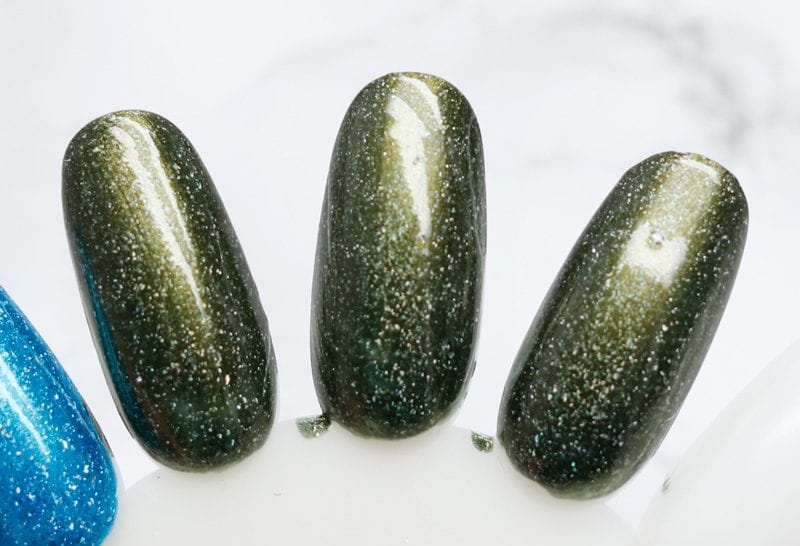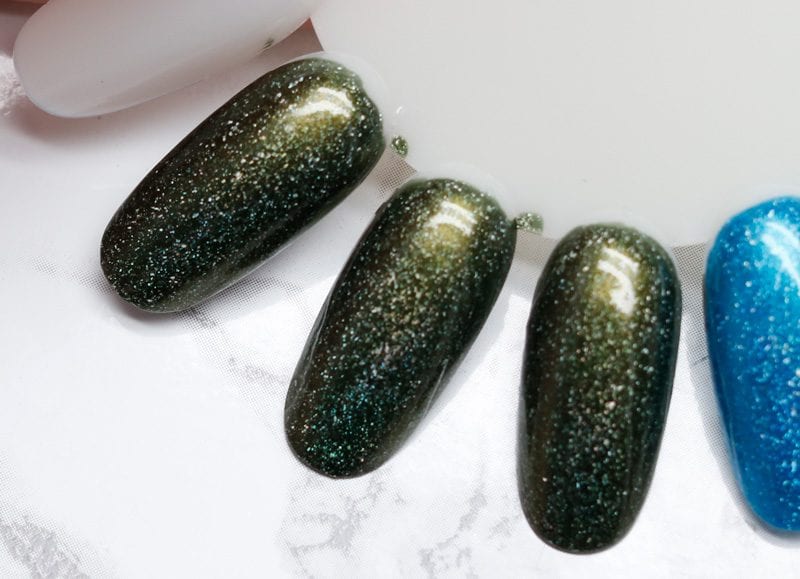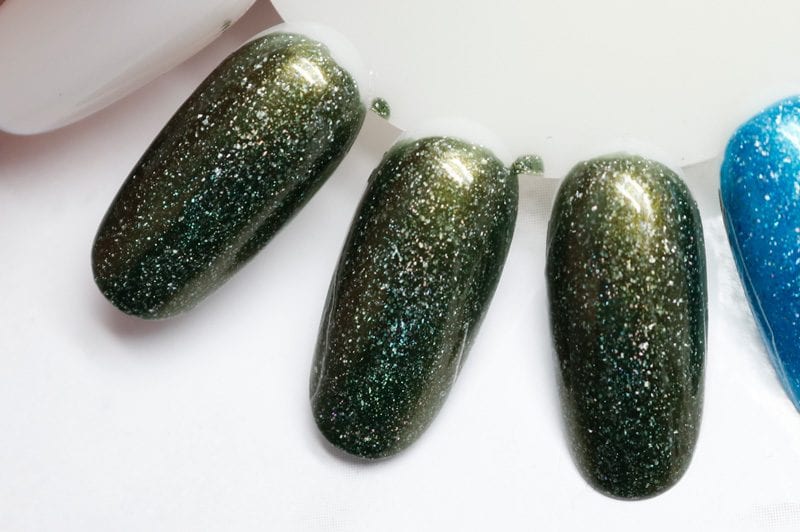 Olive Or Twist – Lovely Mishra from Nail It Lovely. A deepened olive color, this polish shimmers with holo glow flakes and a
golden flash that shines in the light.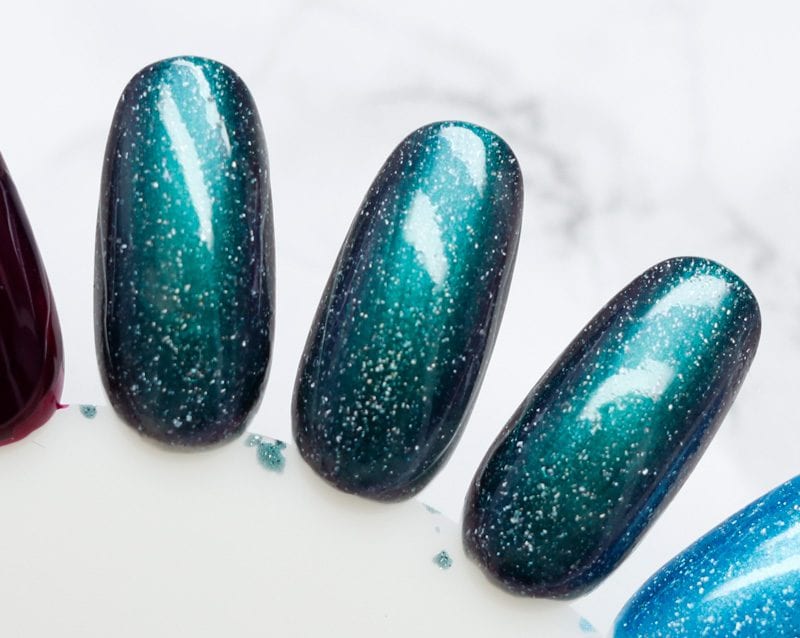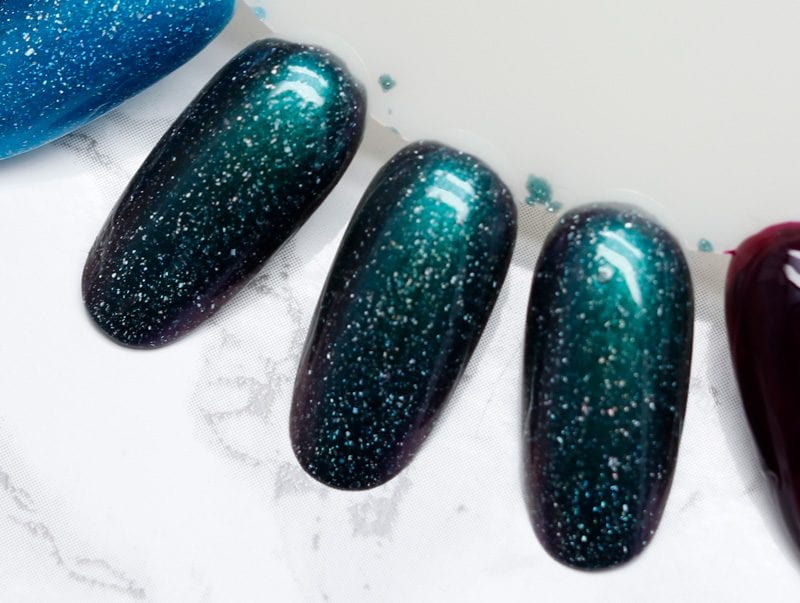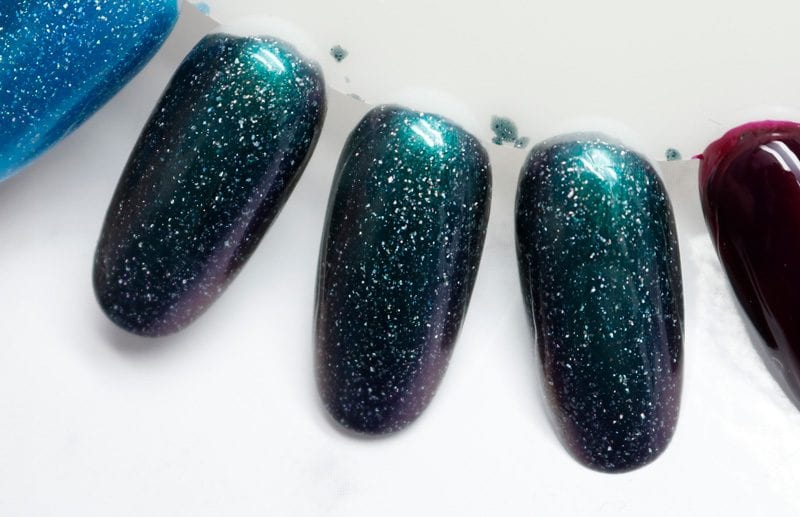 Northern Frights – Judy from Beauty Judy Filled with holo glow flakes, this polish shifts from an emerald green, to a deep indigo
purple, to an almost navy, for the perfect sky inspired polish.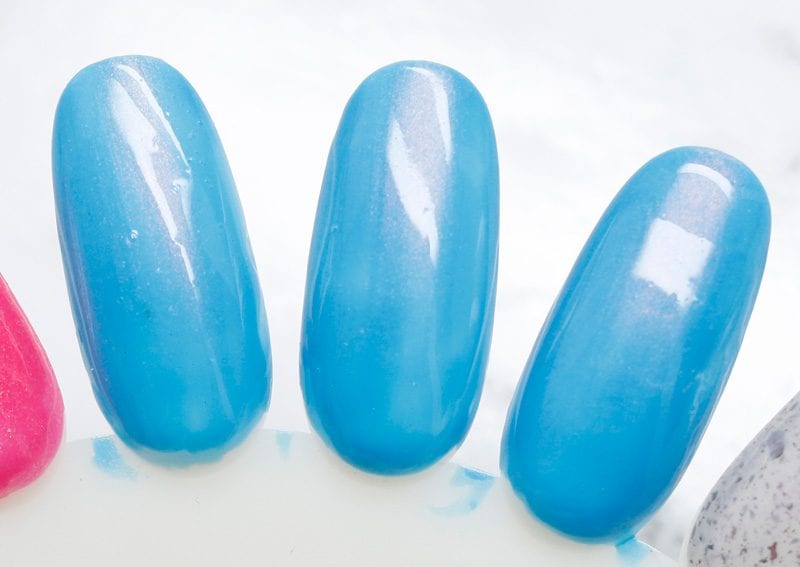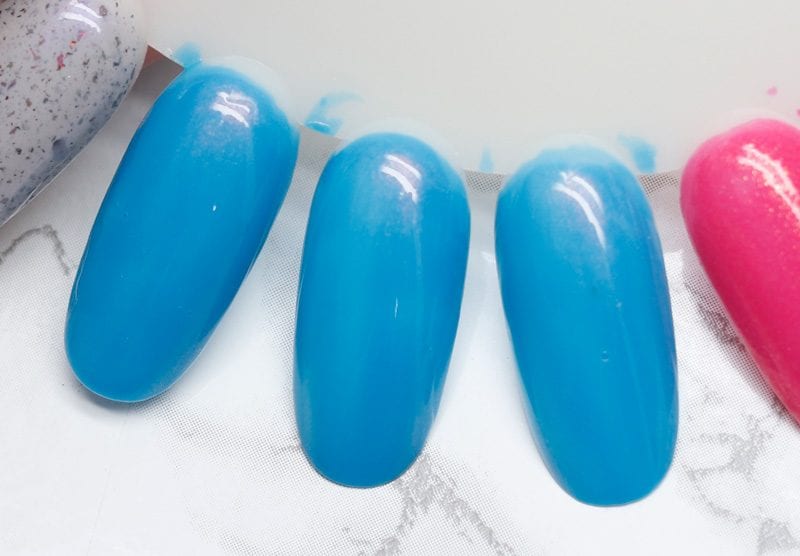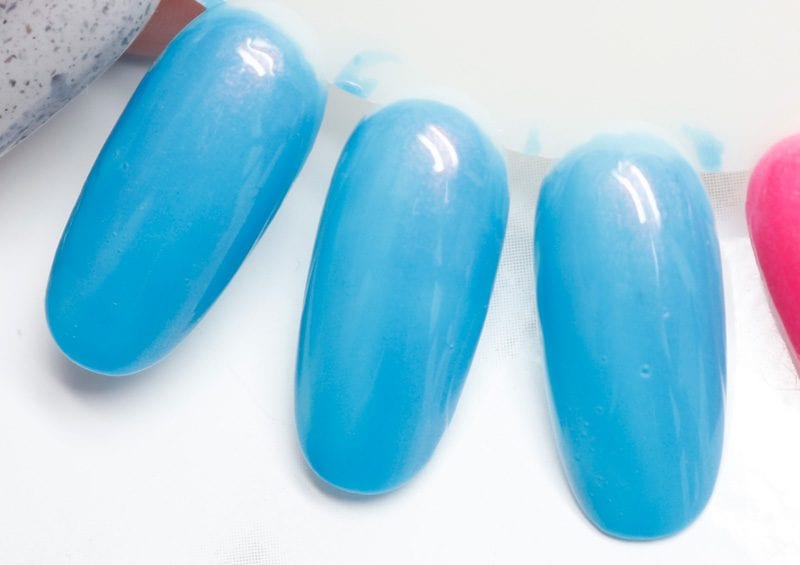 Peach For The Sky – When Antoinette from aricedotcom A sky blue creamy shade loaded with a peachy copper shimmer.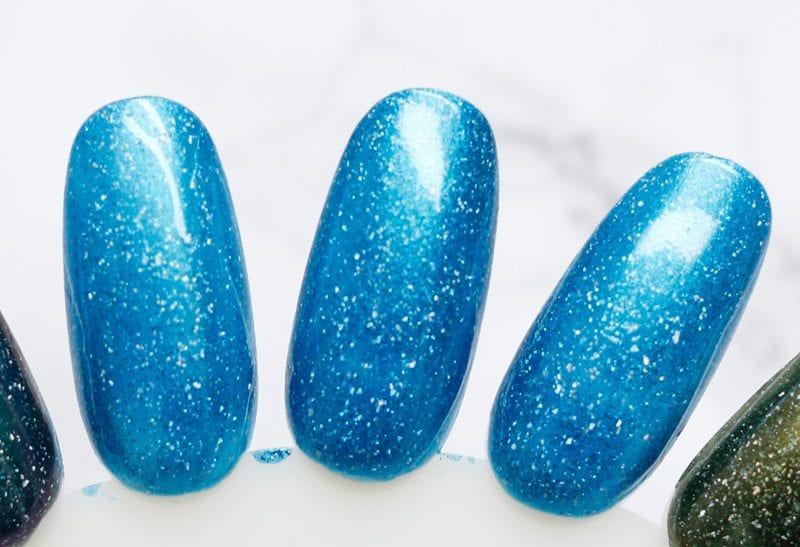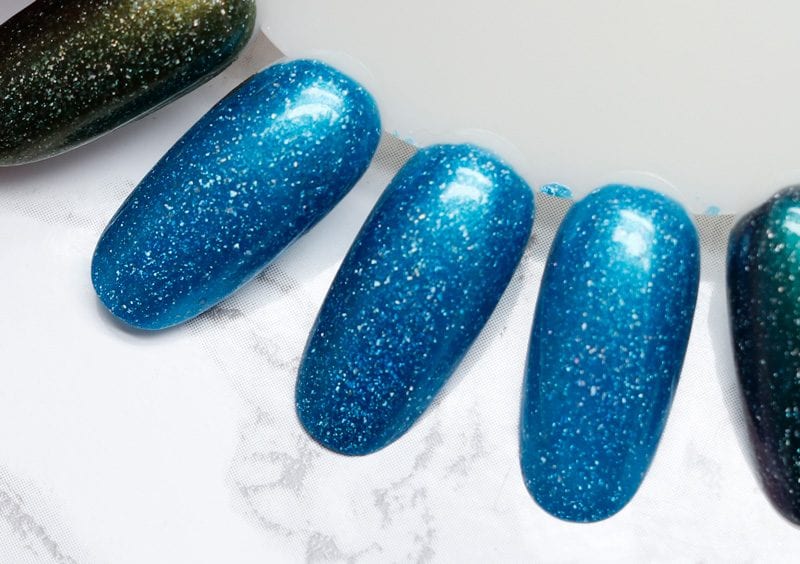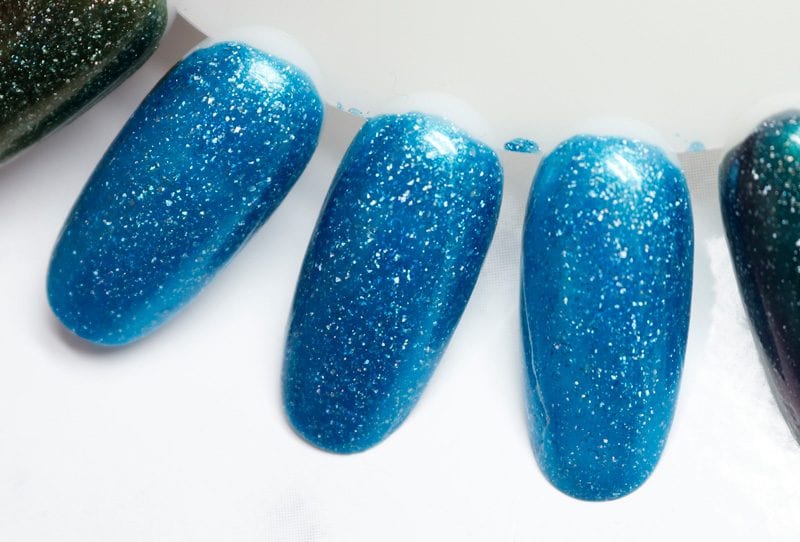 Better Lake Than Never – Alicia from Delishious Nails A teal blue filled with holo glow flakes and a turquoise shimmer.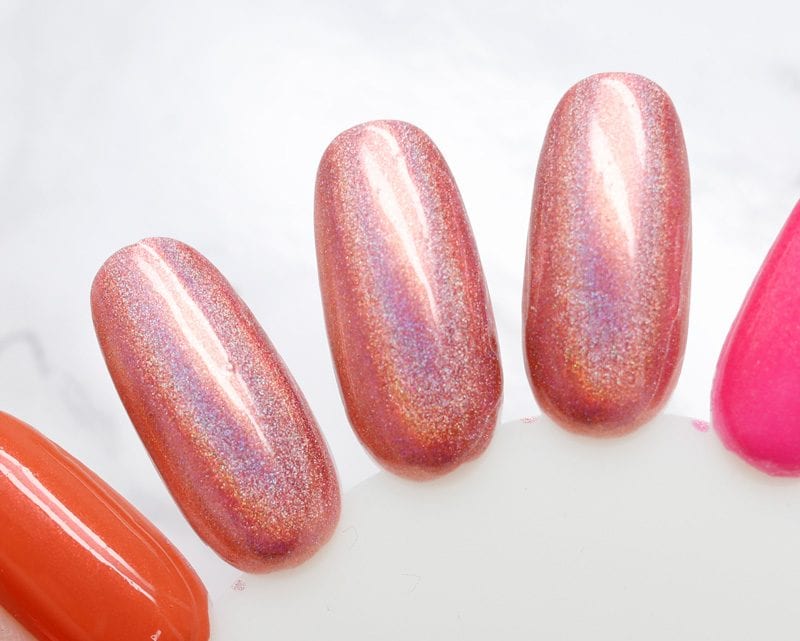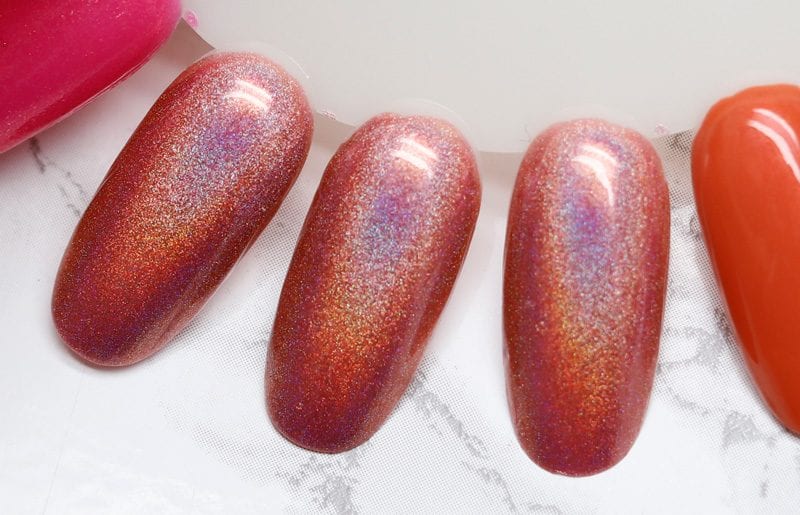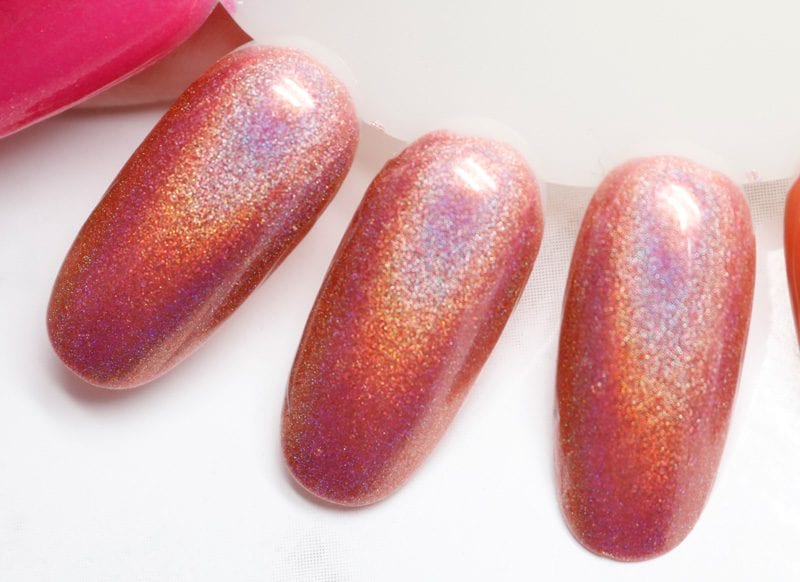 Stop And Smell The Rosé – A softly pink, near copper shade linear holographic polish.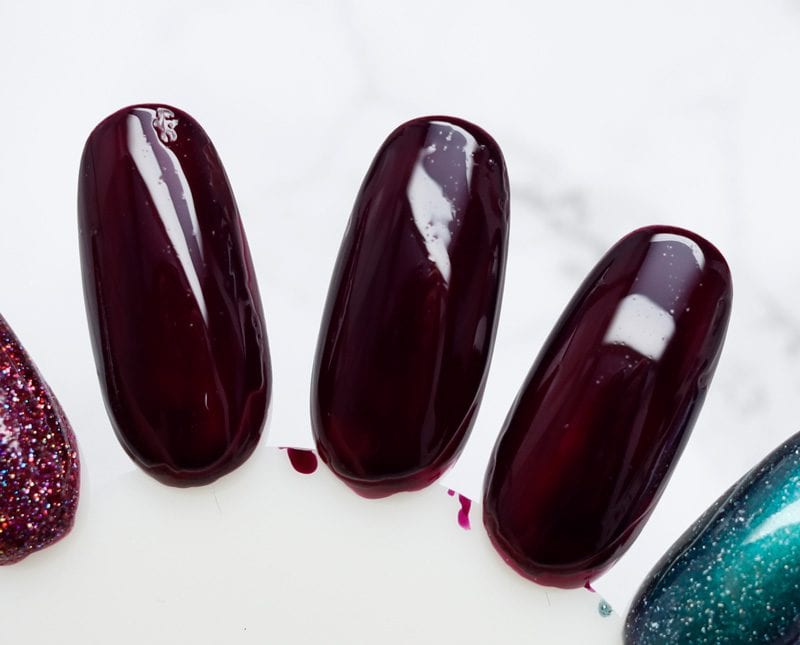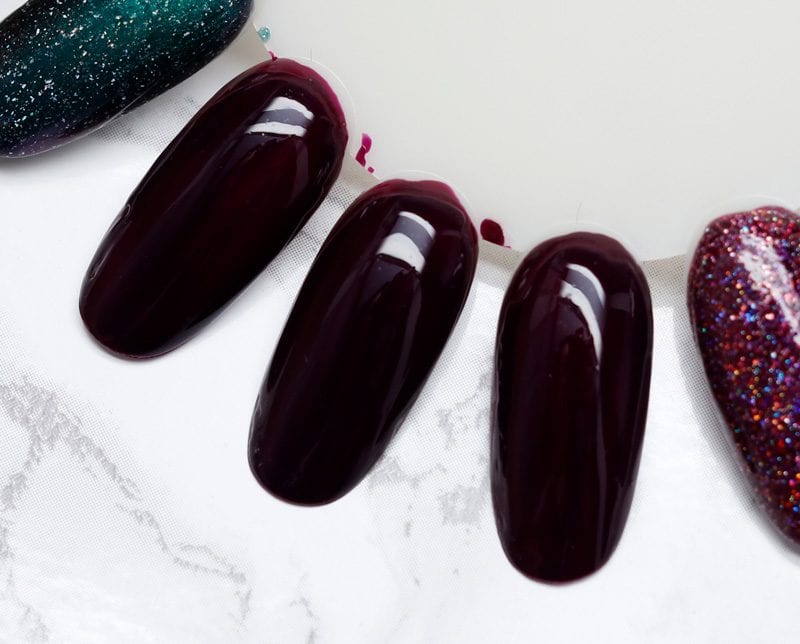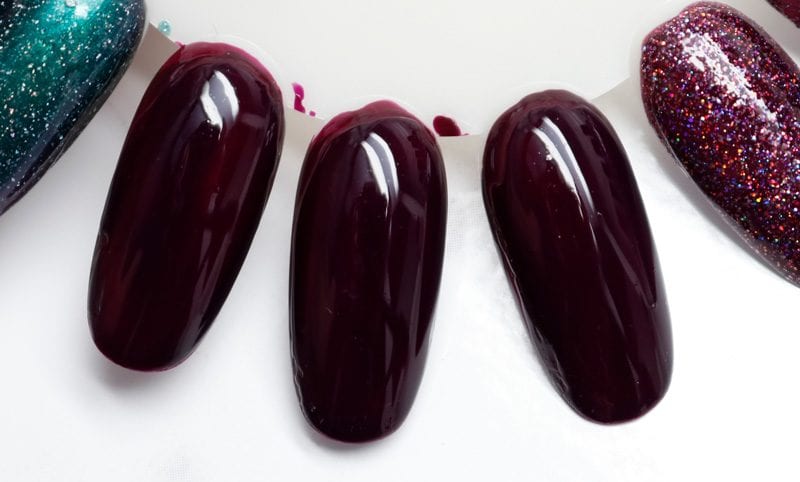 Let's Fang Out – Sam from Sam Nailed It A cream polish is almost a plum color, with hints of maroon and aubergine.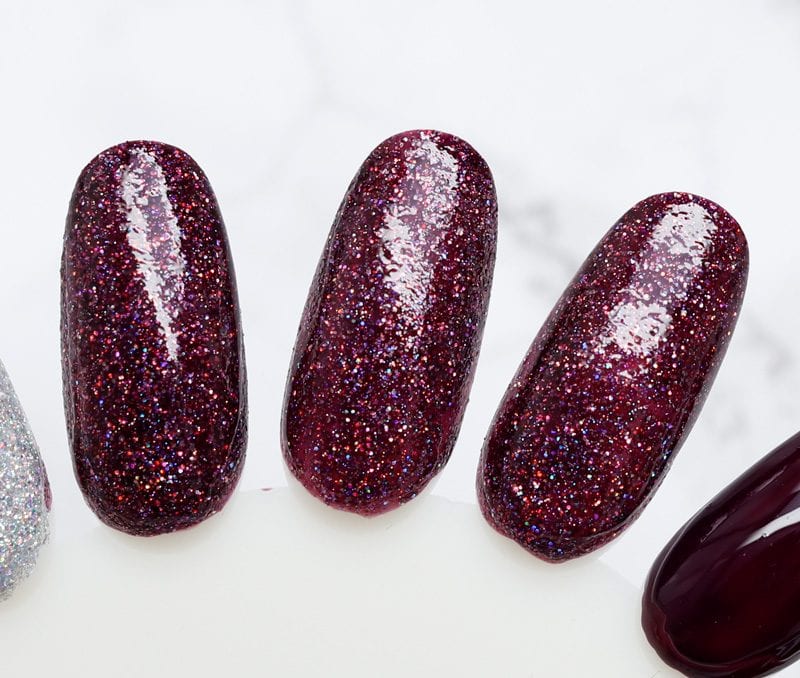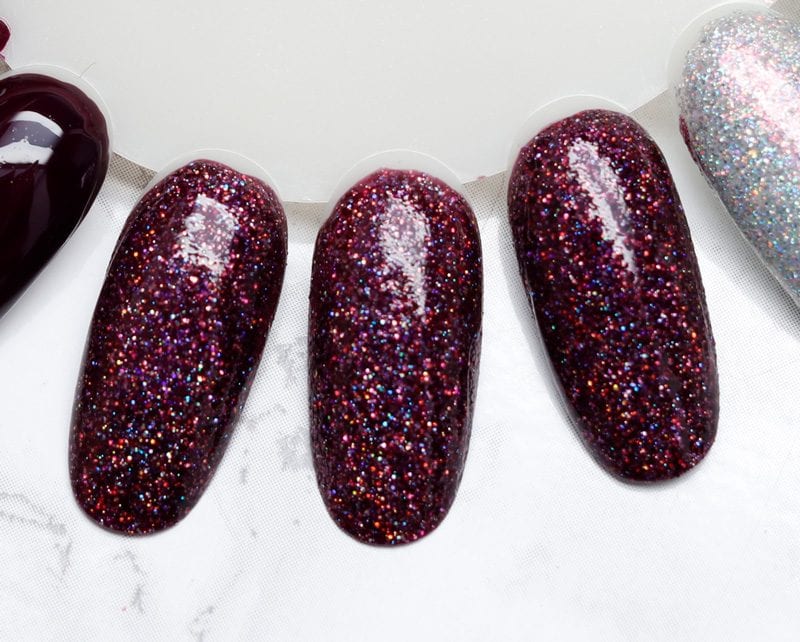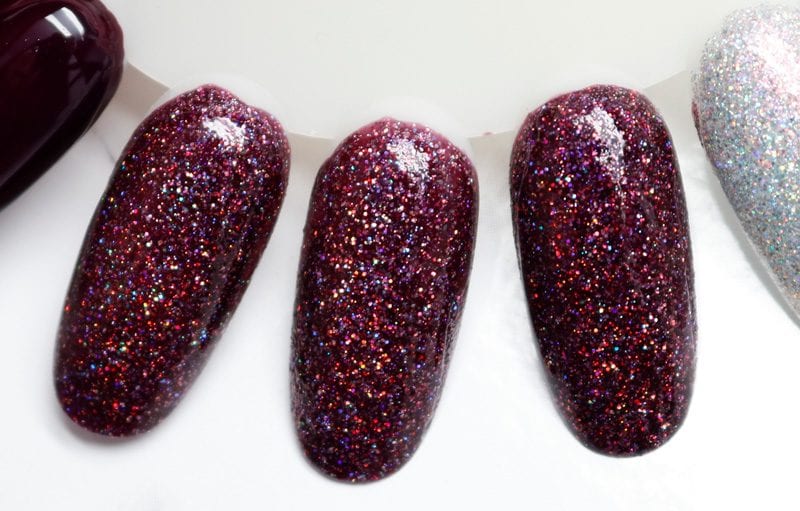 Lady And The Vamp – Lisa from Cosmetic Sanctuary A plum color Mega Flame polish with hints of maroon and aubergine.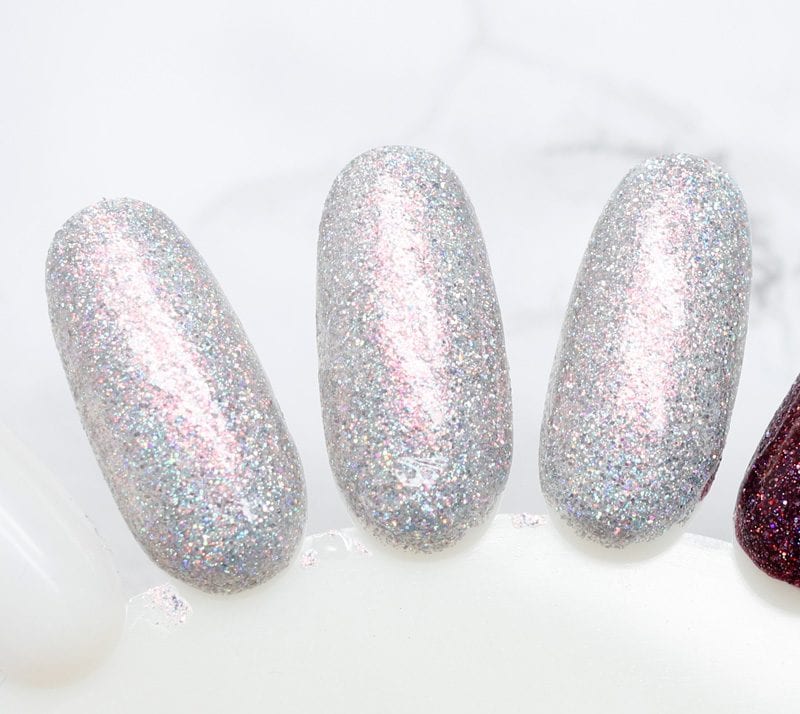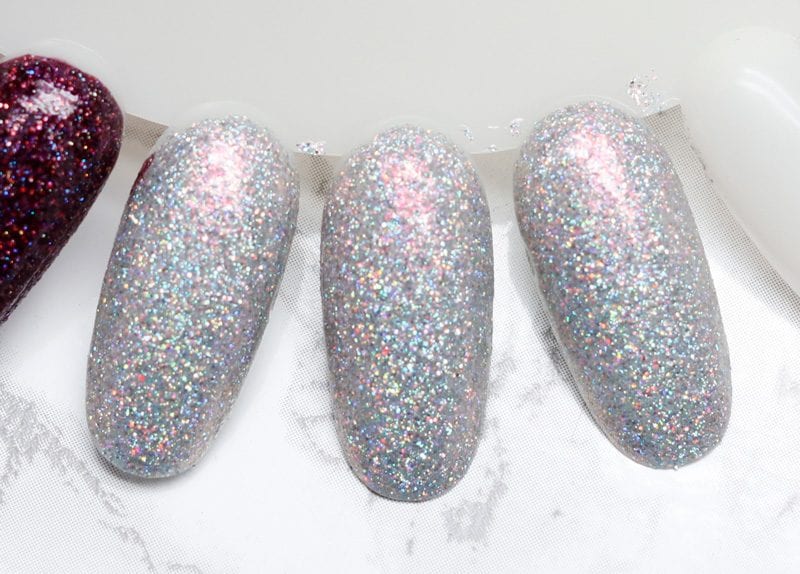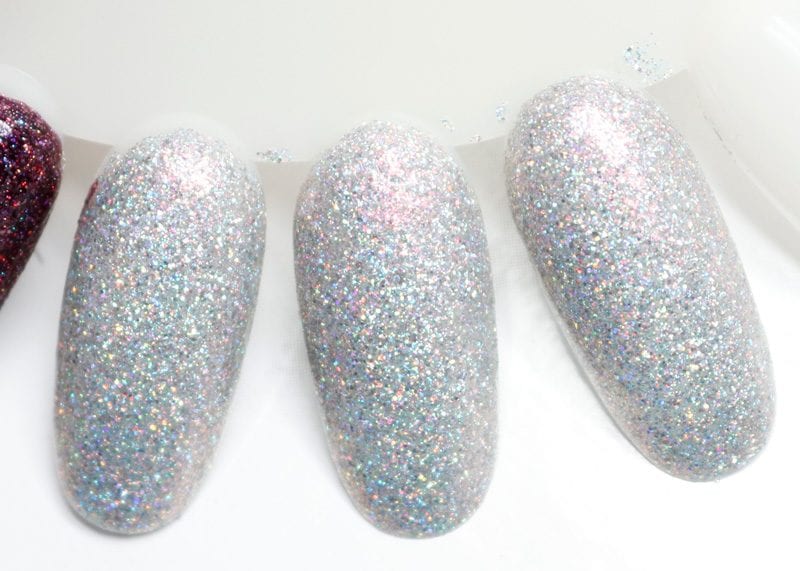 Pearls Gone Wild – Amy from McPolish A silver holo glitter polish with pinky red shimmer that shifts to copper and gold.
Other KBShimmer Favorites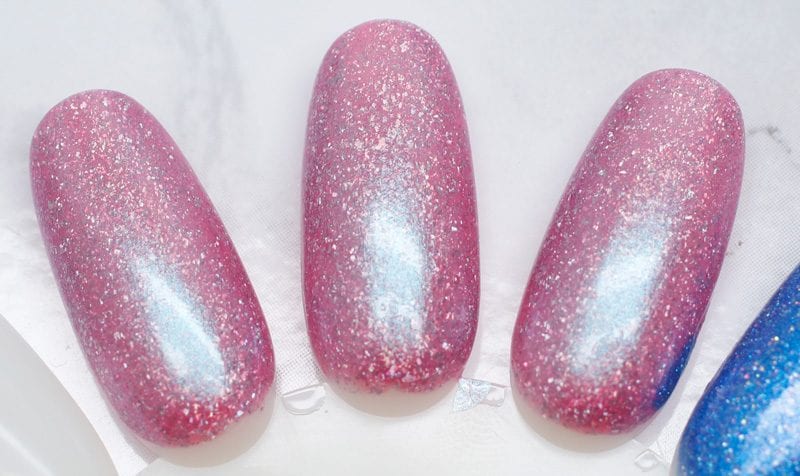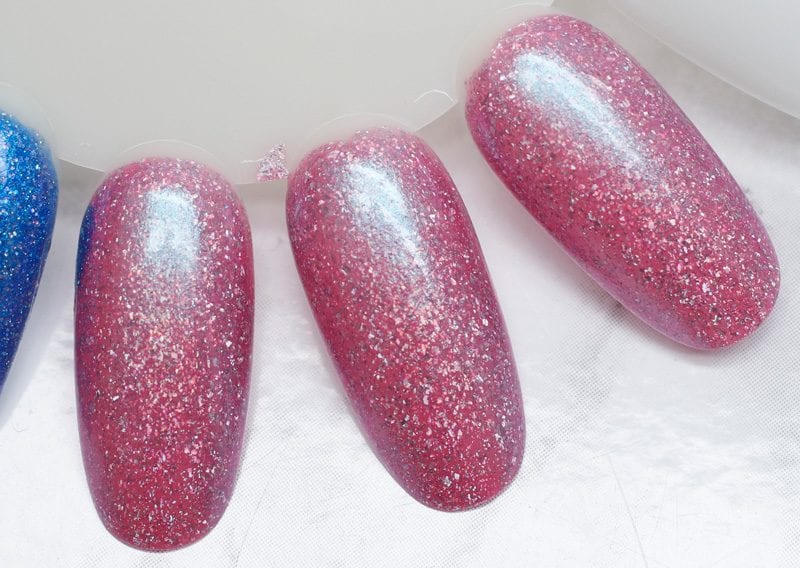 Pinking of Paradise – A setting sun softly tints the clouds a cotton candy pink, while crashing waves in a tropical aqua hue lap against pink sand. This photo of paradise has inspired our August Hello Holo custom polish. A softly tinted pink polish features our holo glow flakes. These flakes have a unique holo glow to them in bright lights, while in softer lighting, a turquoise shimmer pops out to say hello. This polish is sheer enough in one coat to layer over your favorite pink cream, but is best in 2-3 coats alone. If you loved our Polish Con exclusive, We Make Your Dreams Come Blue, you will not want to miss this sister shade!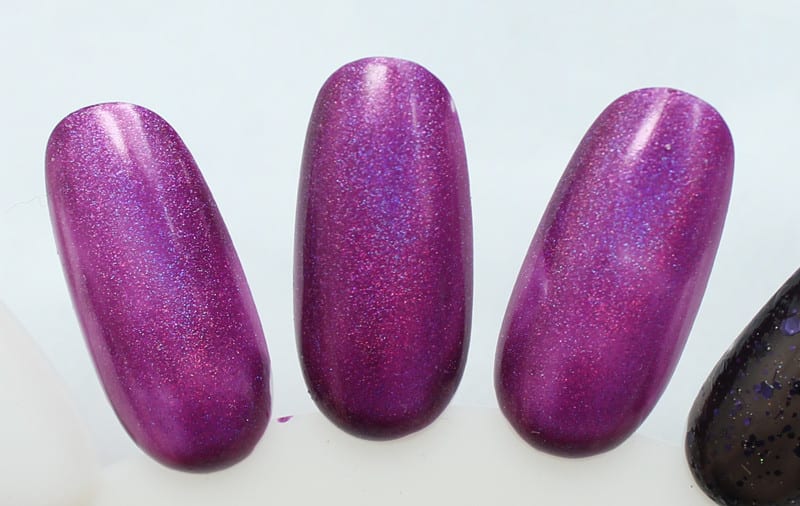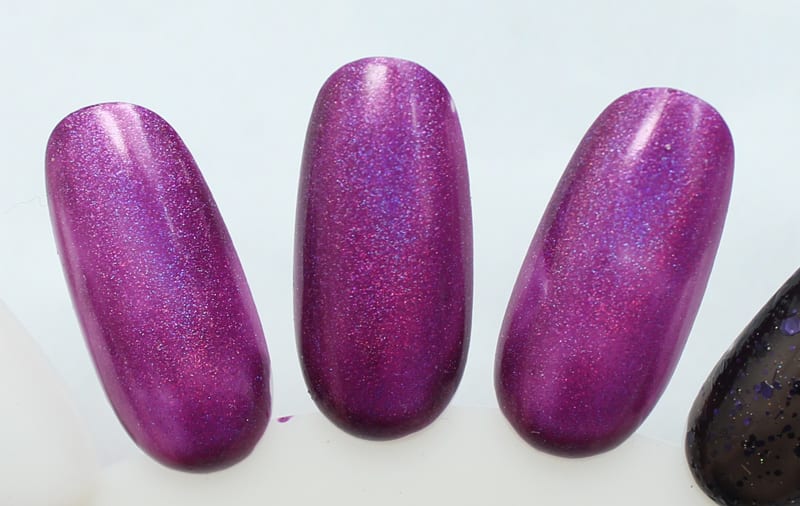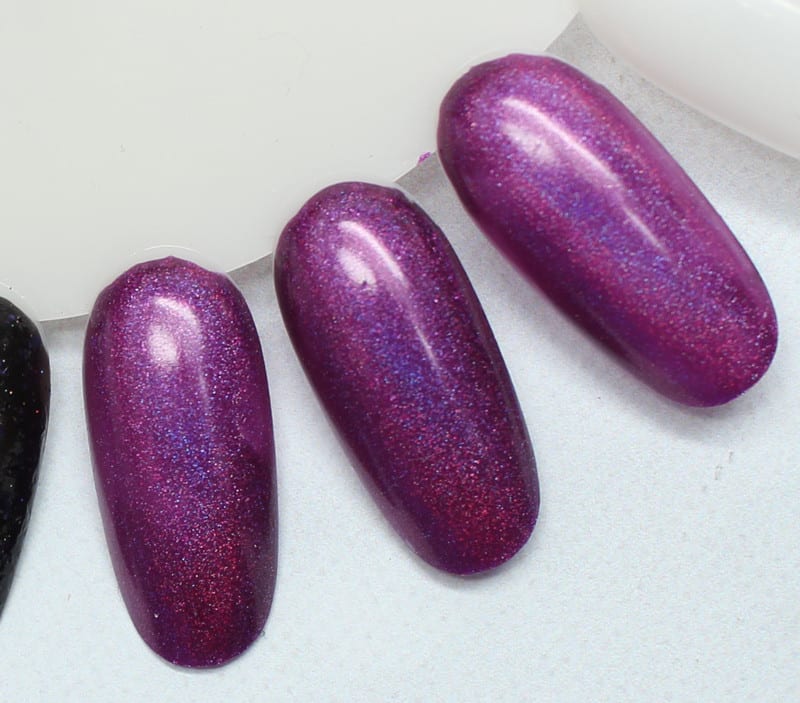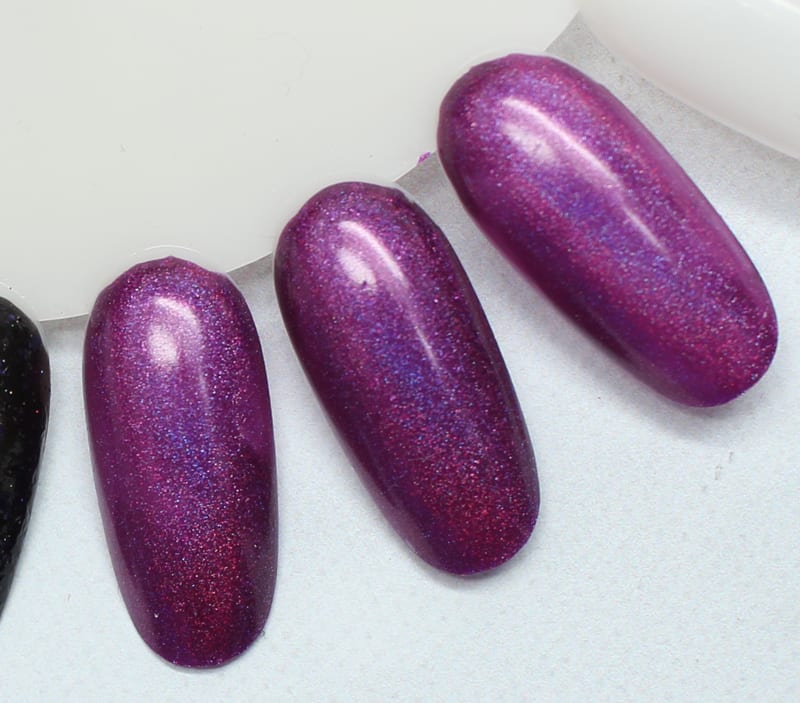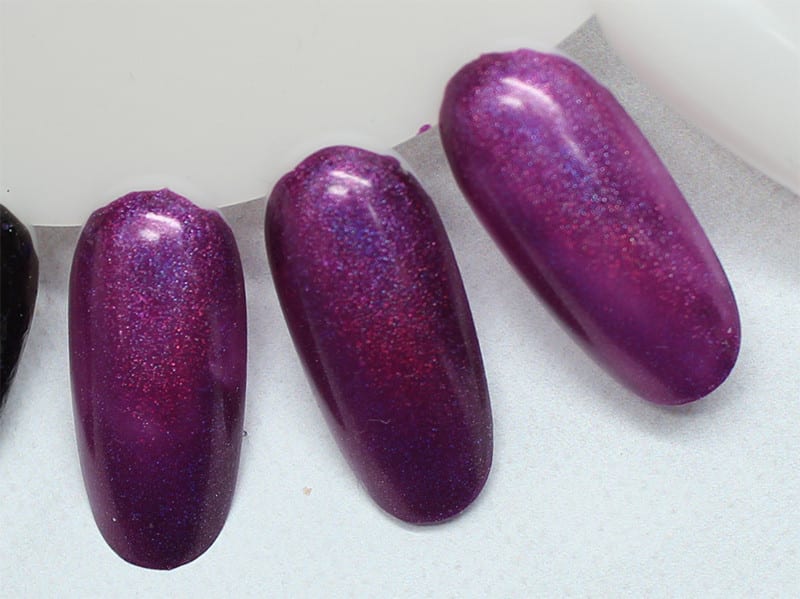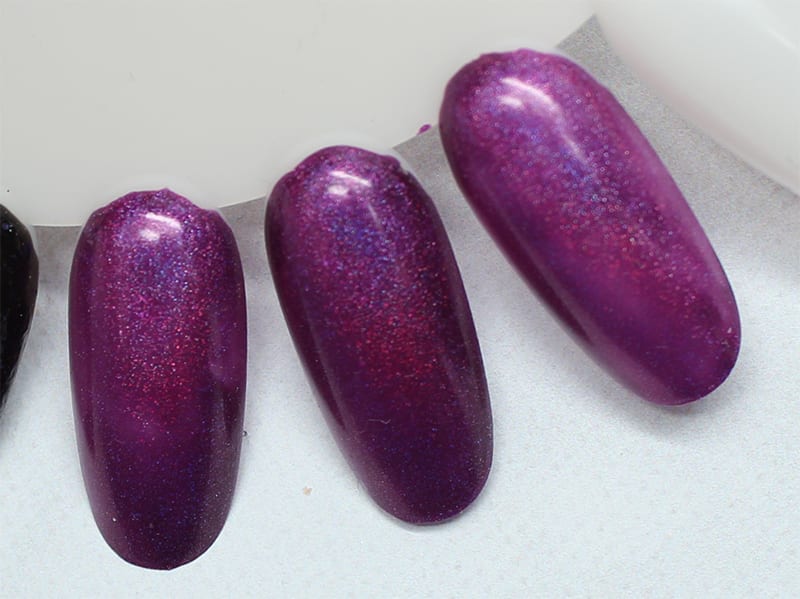 Orchidding Me? – Orchids come in a wide mix of colors, from pale whites to deep purples. Inspired by the orchids of Christy's mother, this polish has a warm purple base that leans fuchsia, amped up with some linear holographic pigment for a fantastic rainbow flame.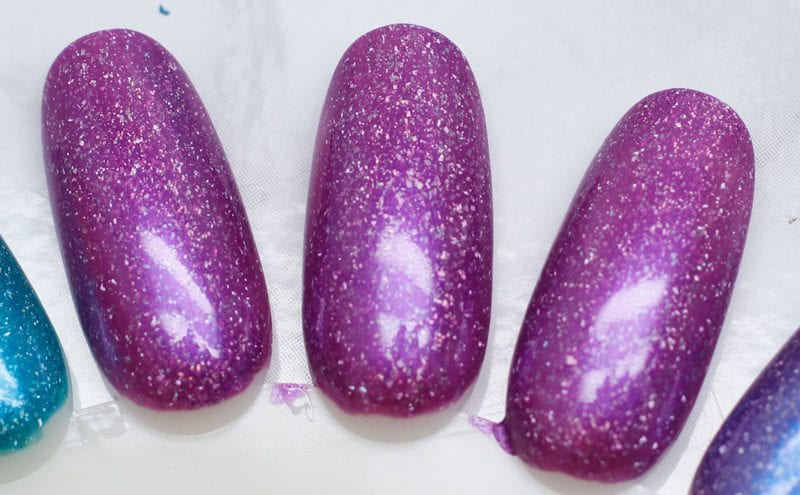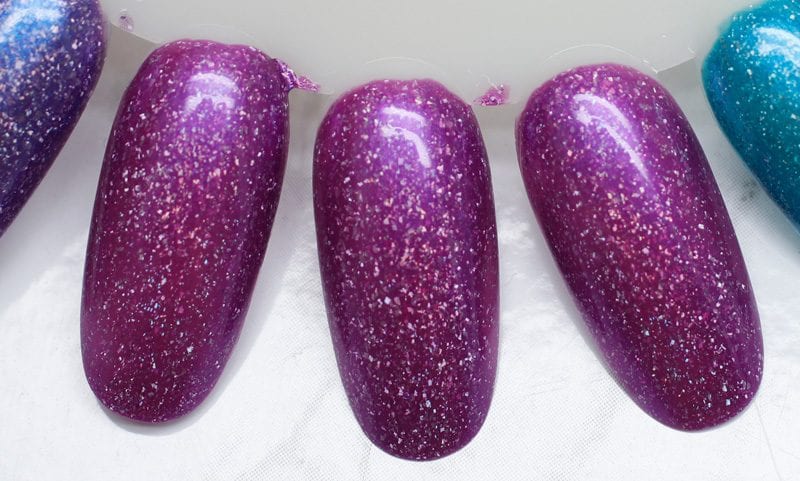 Berry Chill – An orchid colored polish with holo glow flakes, and accented with a violet shimmer for a hue so vibrant, you will want to wear sandals year round!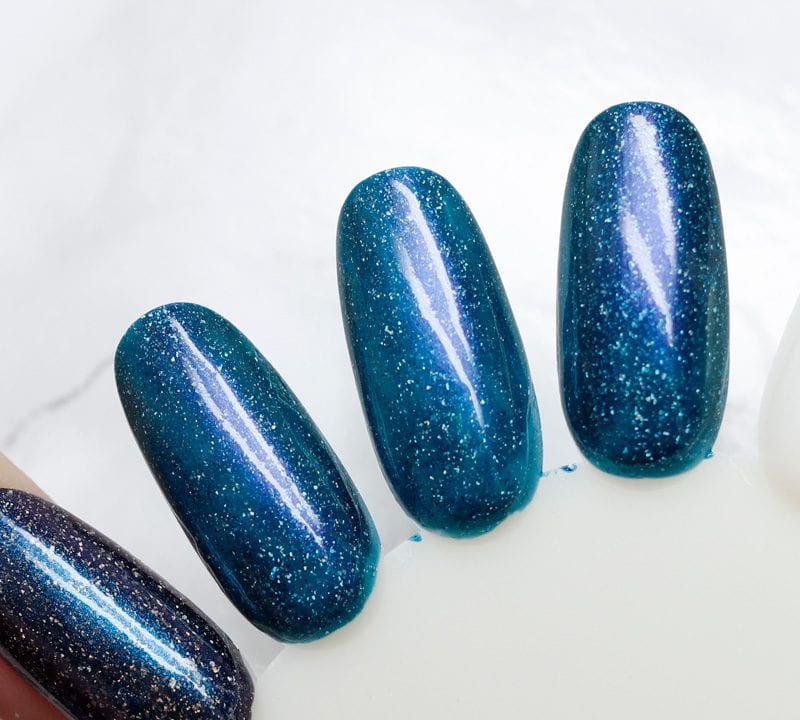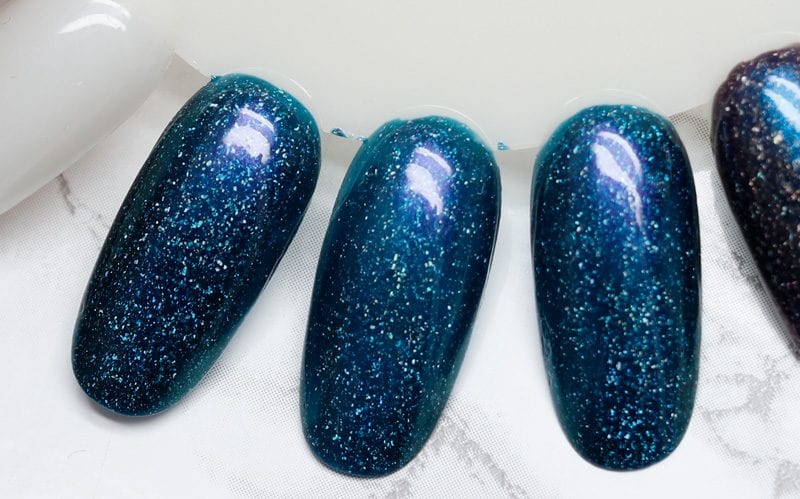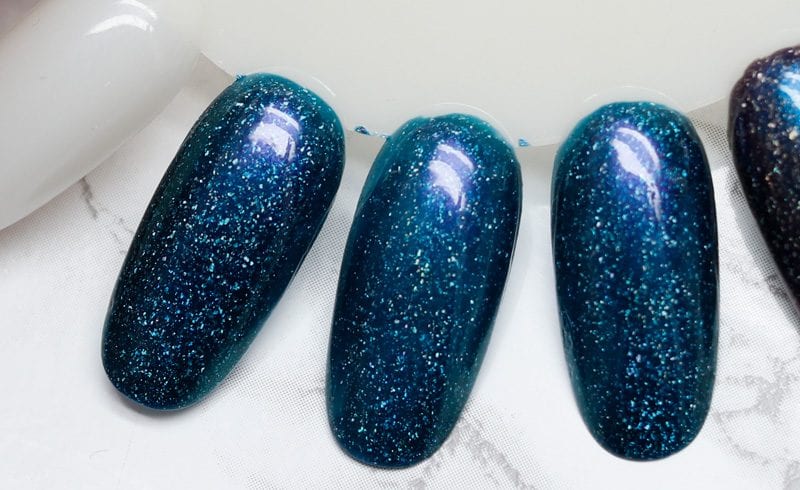 The Age Of Aquarium – Chicago's Shedd Aquarium inspired our second of two limited edition polishes for Polish Con Chicago 2017. One of the area's top attractions, it features both salt water and fresh water attractions and is one of the largest aquariums in the country. Like the deep waters of the attractions, darkened teal shade features our holo glow flakes and a fun purple shimmer like glistening fish swimming through the sea.
The Age of Aquarium is the most perfect Fall teal blue ever. It's deep like the dark ocean, it has a purple shift and lots of gorgeous holo glow flakes.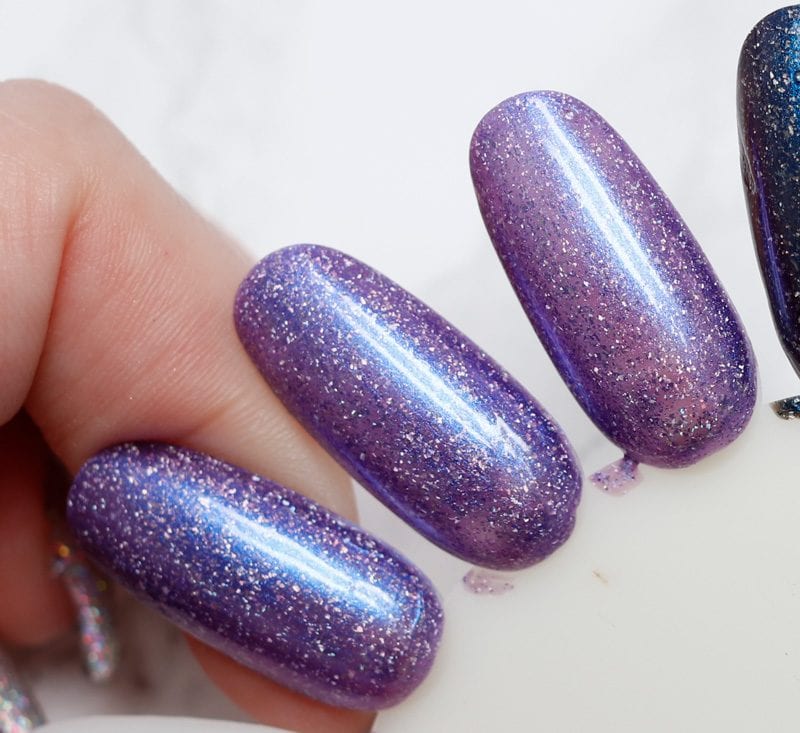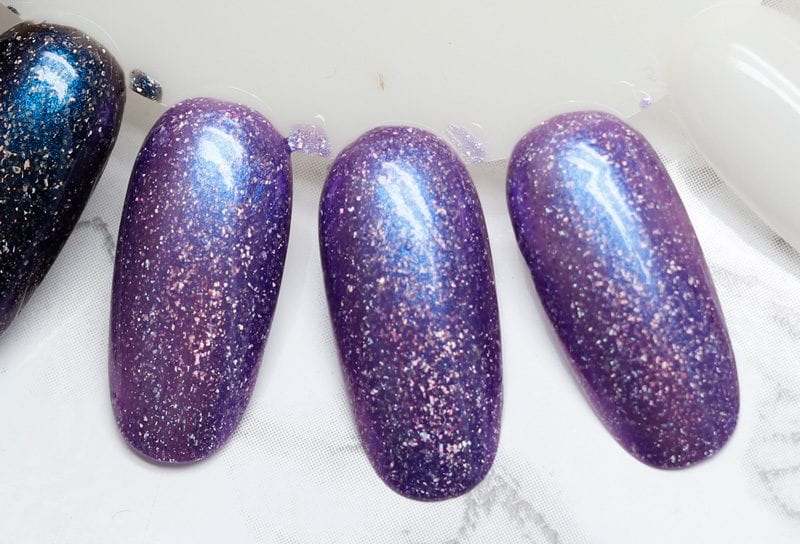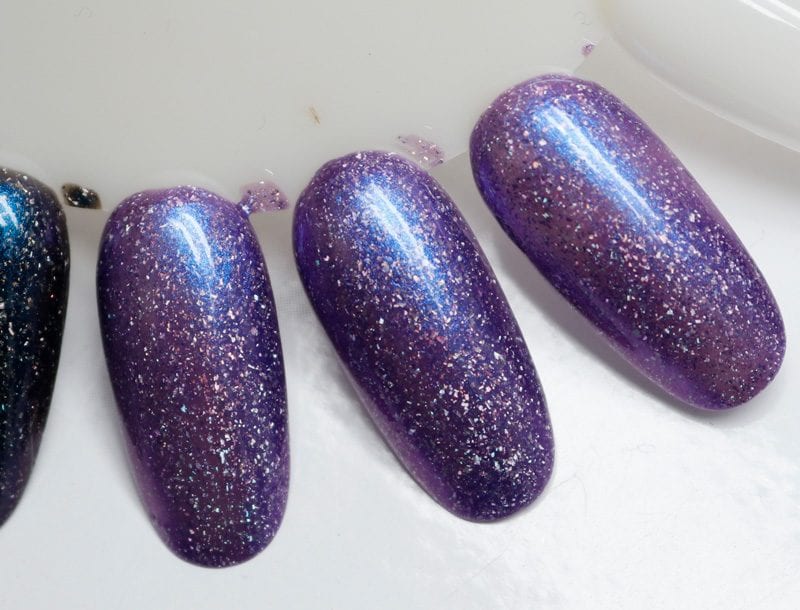 Hashtag You're It – A vibrant indigo leaning grape, this purple polish is accented by holo glow flakes and a duochrome shimmer that flips from a inky blue, to a deep purple.
KBShimmer somehow manages to keep outdoing themselves with purple. I didn't think I could l love a purple more Orchidding Me? then Hashtag You're It came out. It's purple with a blue shift, so dazzling.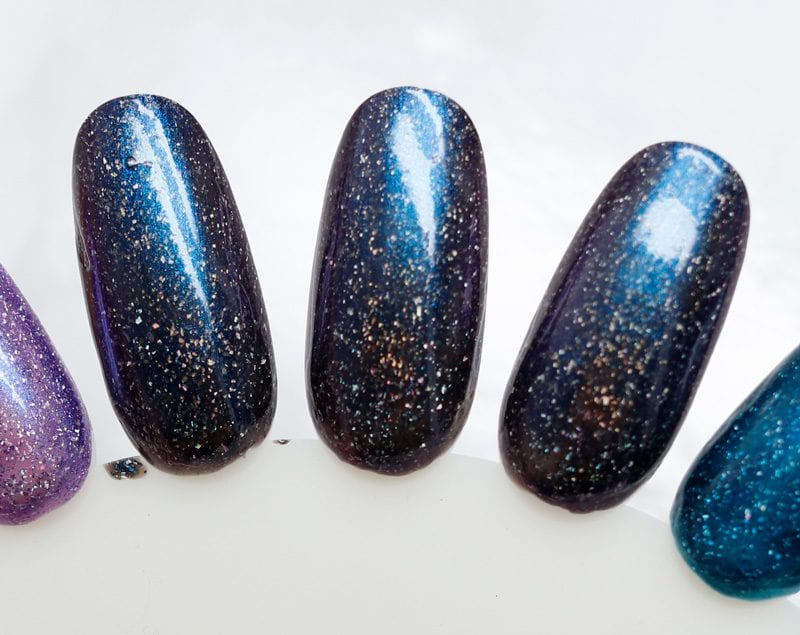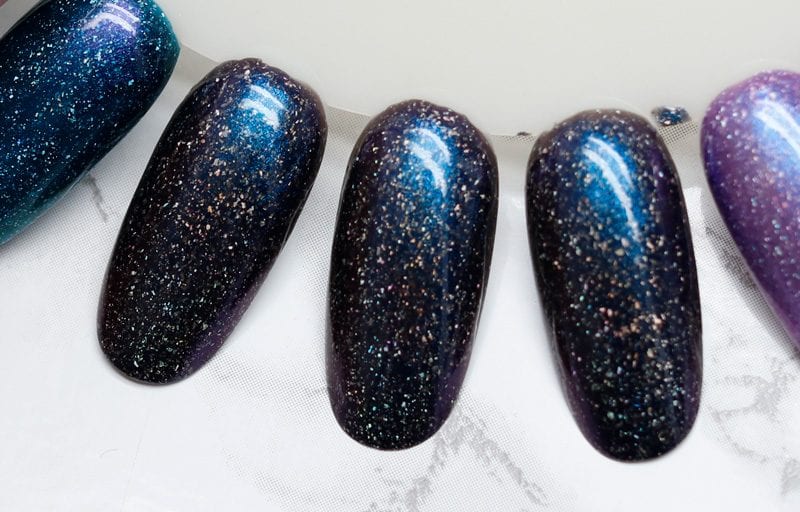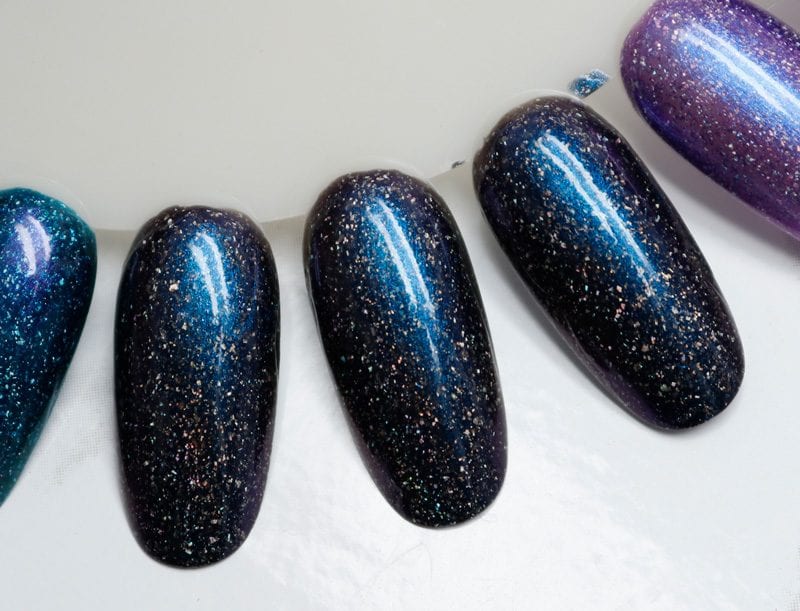 I'm Onyx – Filled with holo glow flakes, this onyx black polish features a color shifting shimmer of blue and purple that dances like lights in the sky, while the flakes emulate the stars that sparkle. This polish is our proof that there is beauty even in the dark.
I'm Onyx is my new, all-time favorite black! Finally a color to edge out Cult Nails Nevermore as my go-to black. I love it's stark depth filled with holo flakes and blue and purple shift. It's a stunner.
KBShimmer Manicures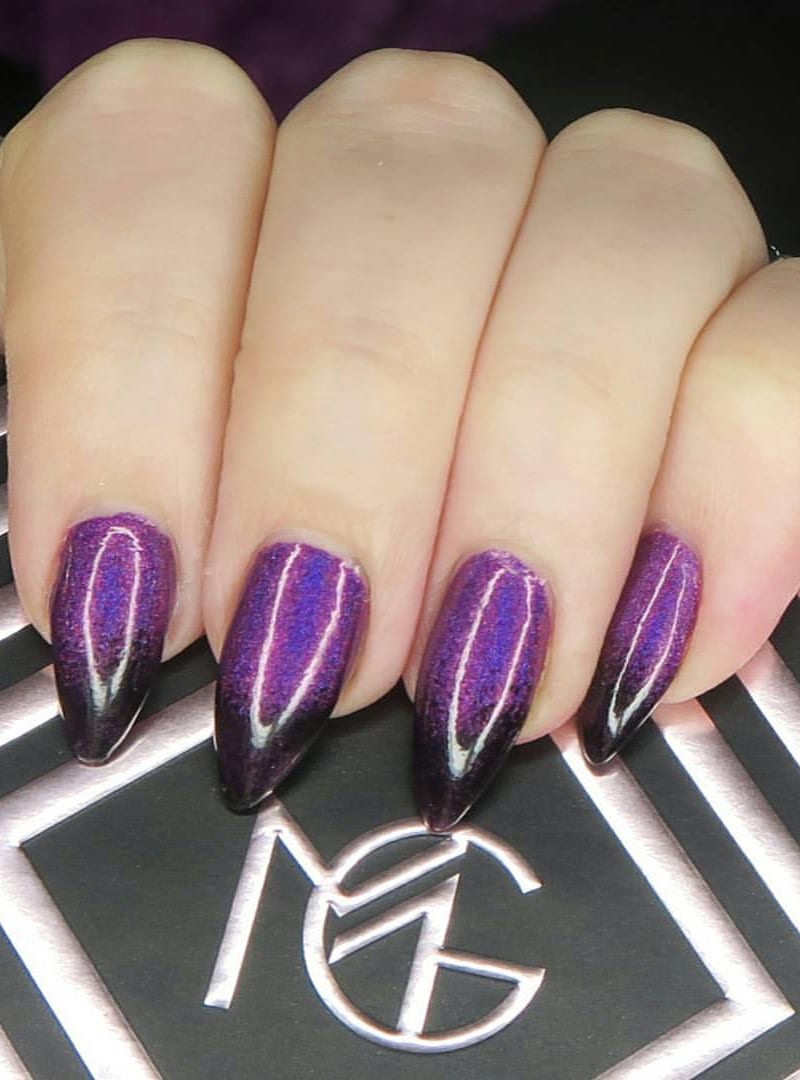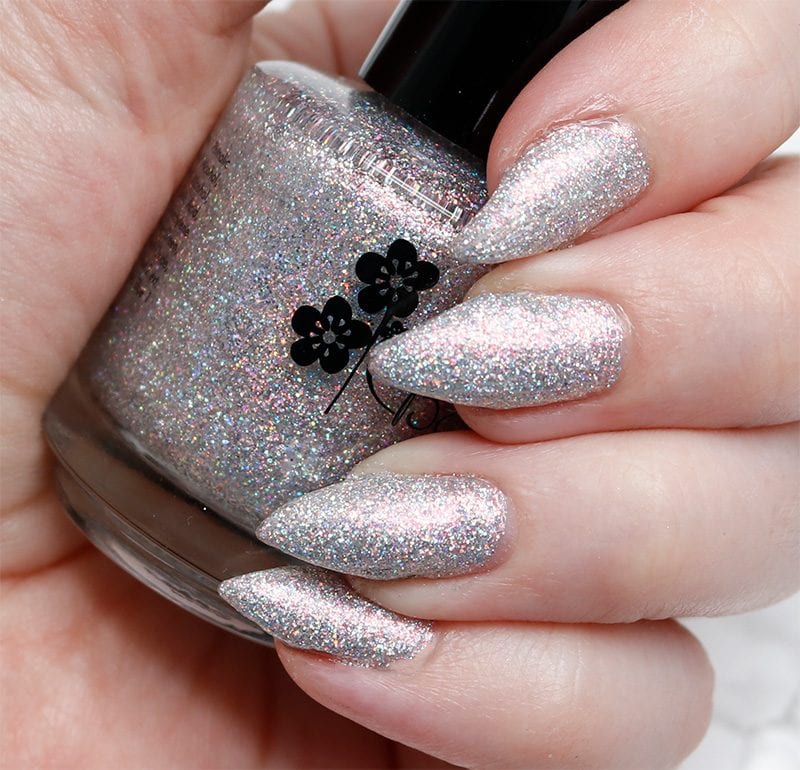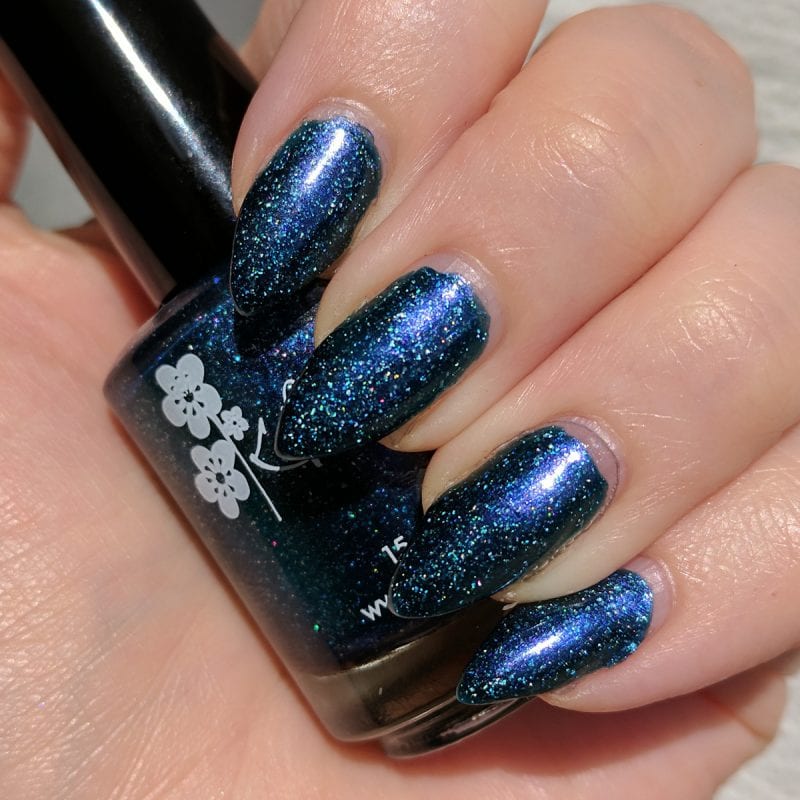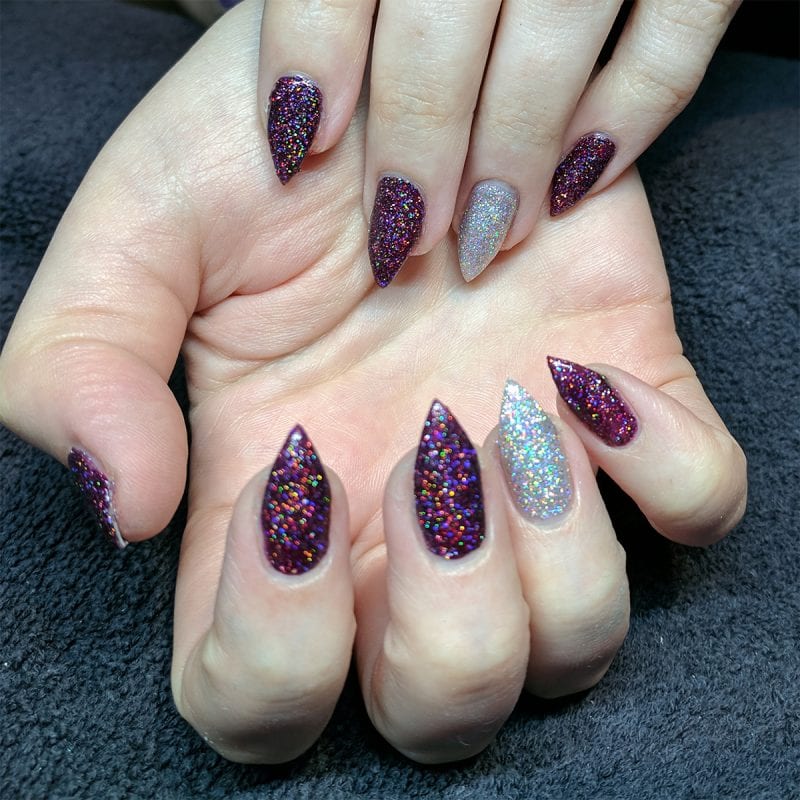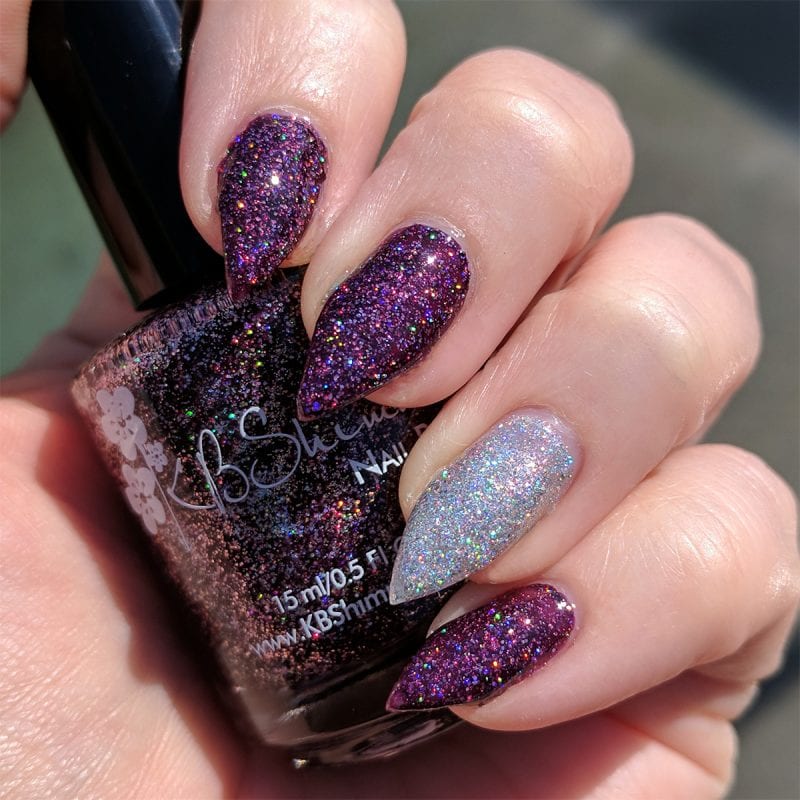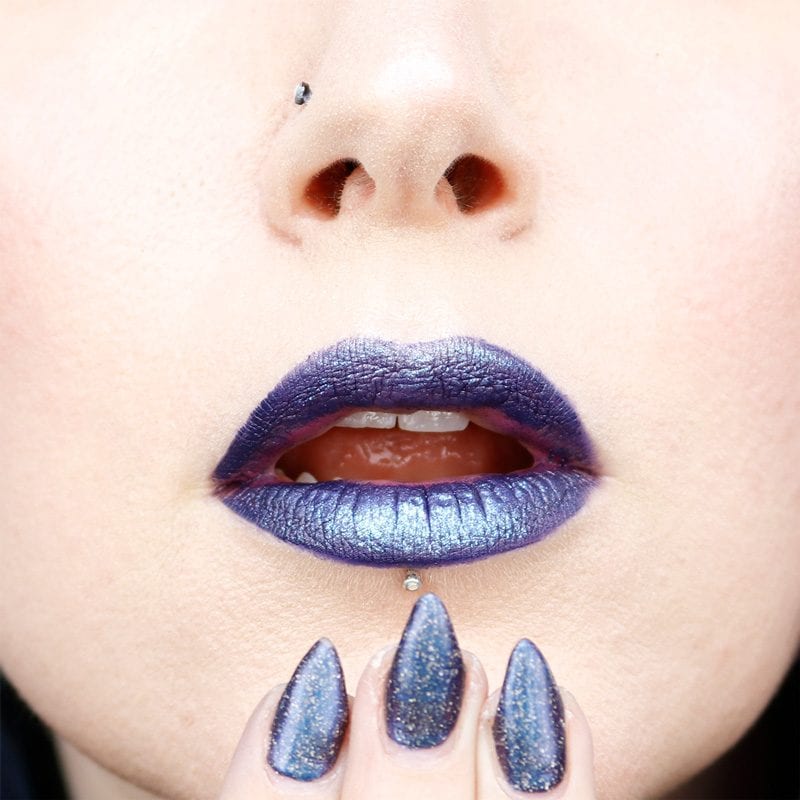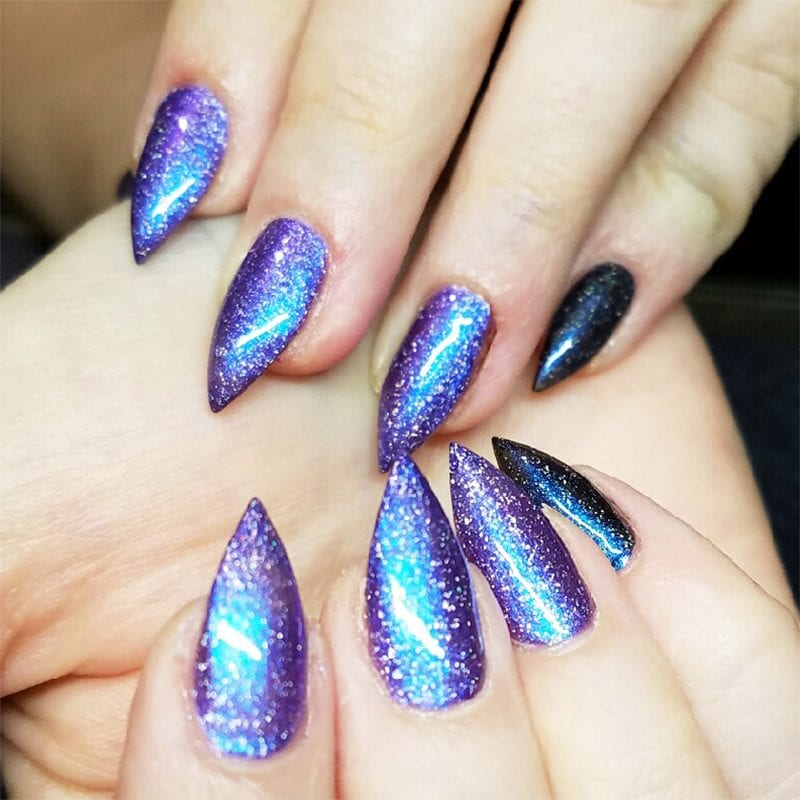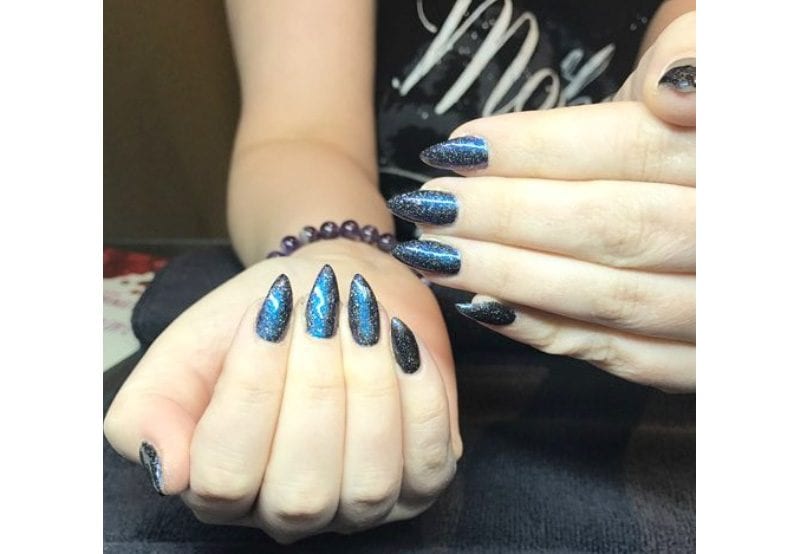 You can find KBShimmer at KBShimmer.com and Amazon.

I can't live without my KBShimmer! What's your favorite nail polish brand?

[inlinkz_linkup id=742364 mode=1]