Black Dress: Ways to Style the Marsté Santiago Ruched Mini Dress
Everyone should have a perfect little black dress or three in their closet. Today I'm sharing my new favorite – the Marsté Santiago Ruched Mini Dress – with you. It's an extremely comfortable, versatile staple wardrobe piece perfect for any capsule wardrobe collection. I'll show you the different ways I like to style it.
Marsté Santiago Ruched Mini Dress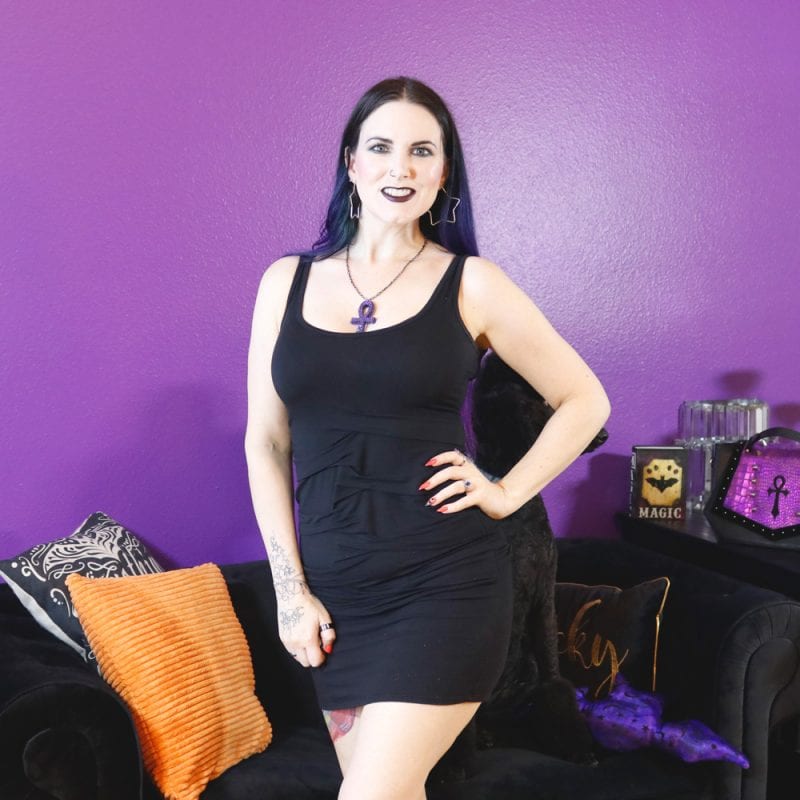 I'm wearing this black ruched dress in size 4-6, but I probably should have sized down to the 0-2 for a snugger fit. This is a scoop neck mini tank dress that likes to hug all my curves. It's made in this amazing soft stretchy cotton jersey that I wish most of my wardrobe was made from. This is the foundation piece. Marsté clothes are officially made for size 0 – 22, but I believe many of the pieces fit up to size 26.
For reference, I'm 5'4″, 125 lbs currently. I'm pretty firmly a size 4 in most things, a size 2 or 6 in a few, and size 5 from Hot Topic. See how I went from a size 12 to a size 4.
Burgundy Wine Shrug for Fall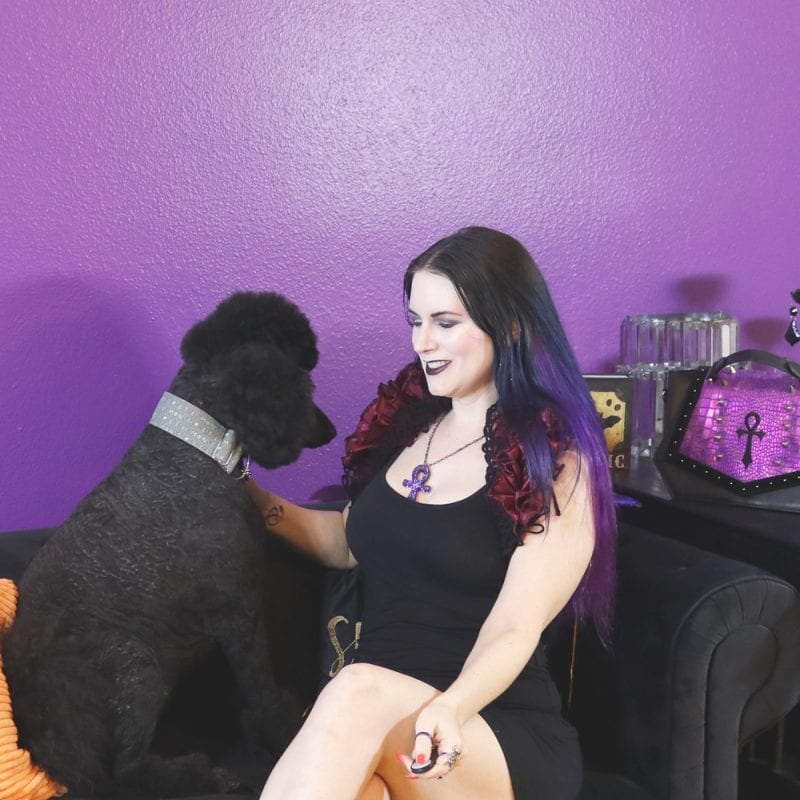 Nyx wanted to pose with me for this entire series. She makes me so happy!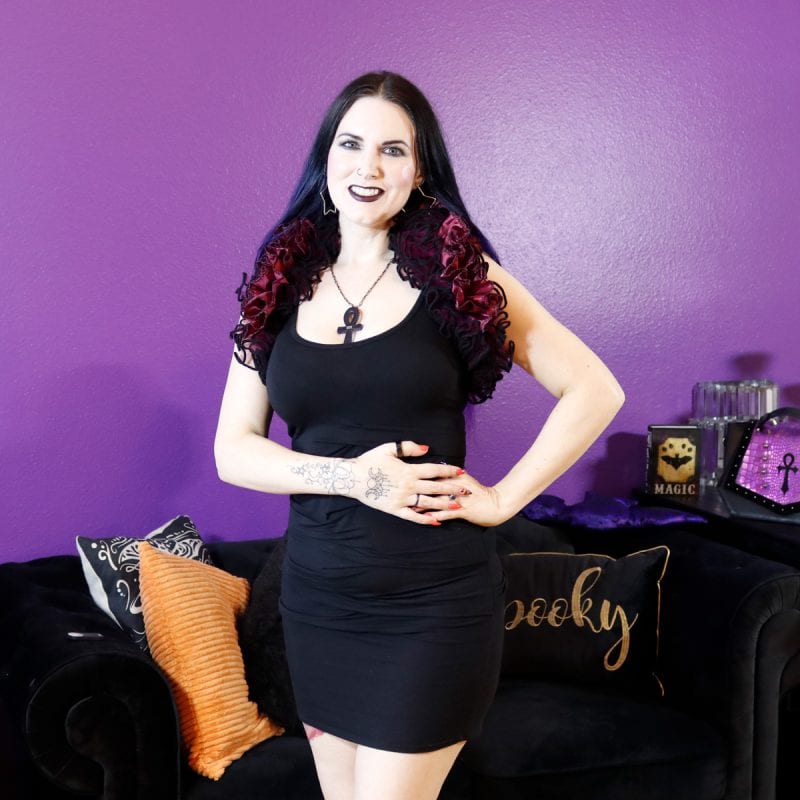 I love jewel tones for Fall! This burgundy wine bridal tulle ruffled shrug is an elegant little wrap that dresses up any outfit. It ties in the back, so it fits all sizes.
Amethyst Purple Shrug for Autumn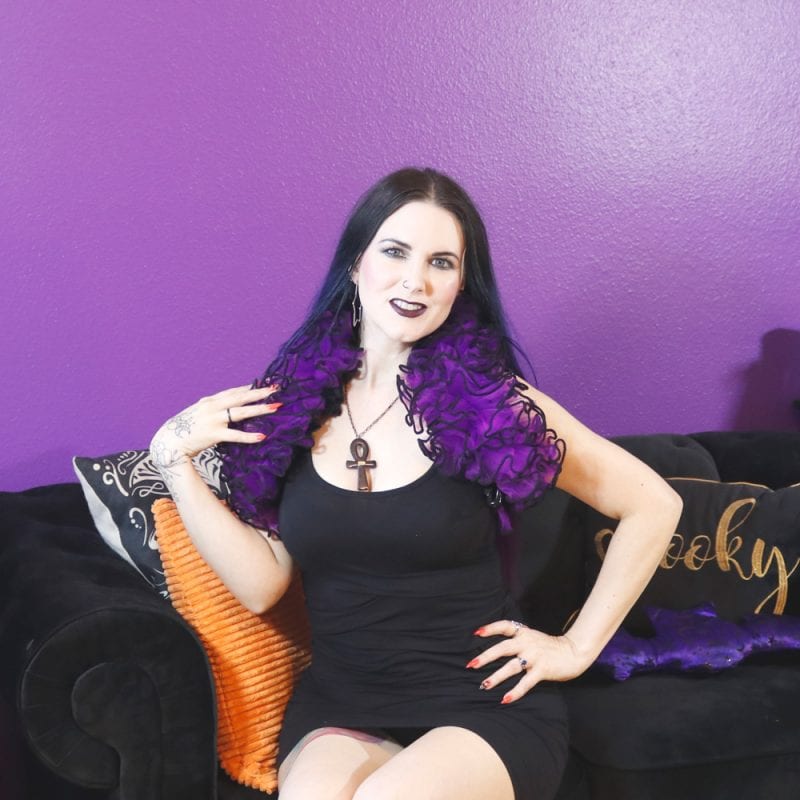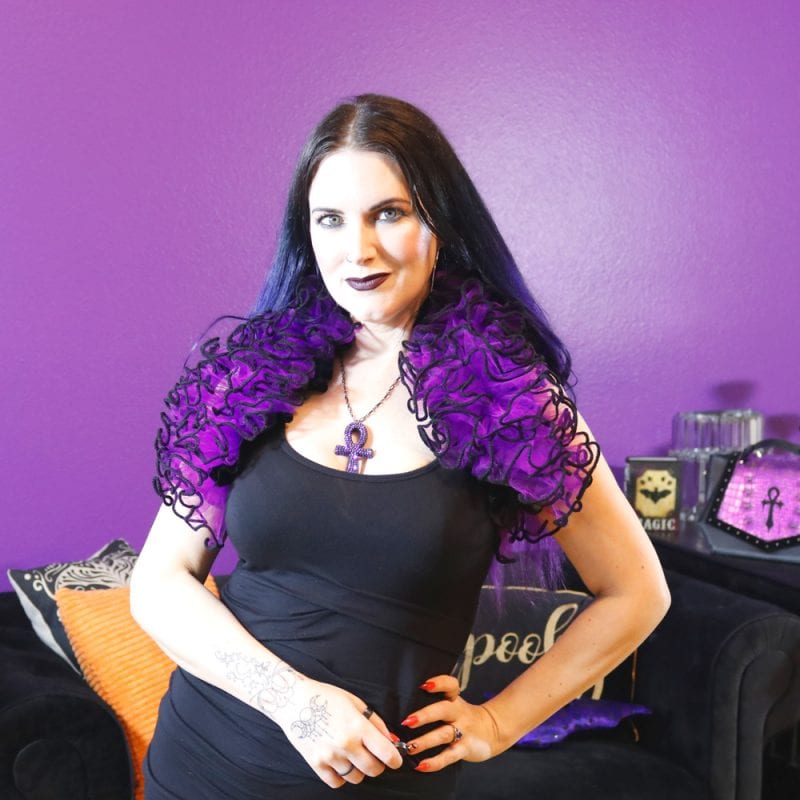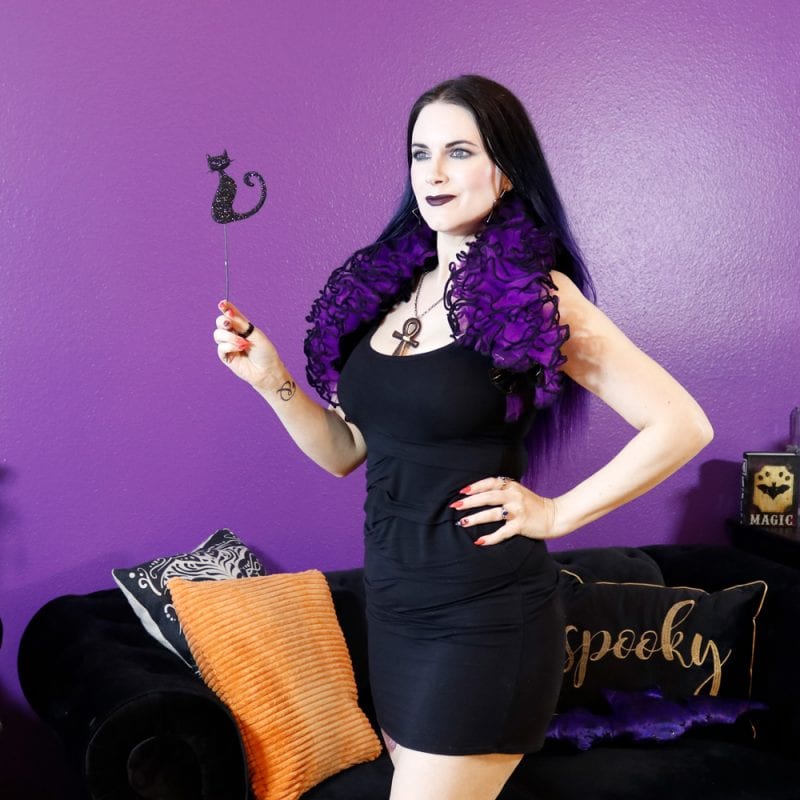 I love purple, so of course you know I have a purple shrug to pair with this black dress.
Orange Mesh Crop Top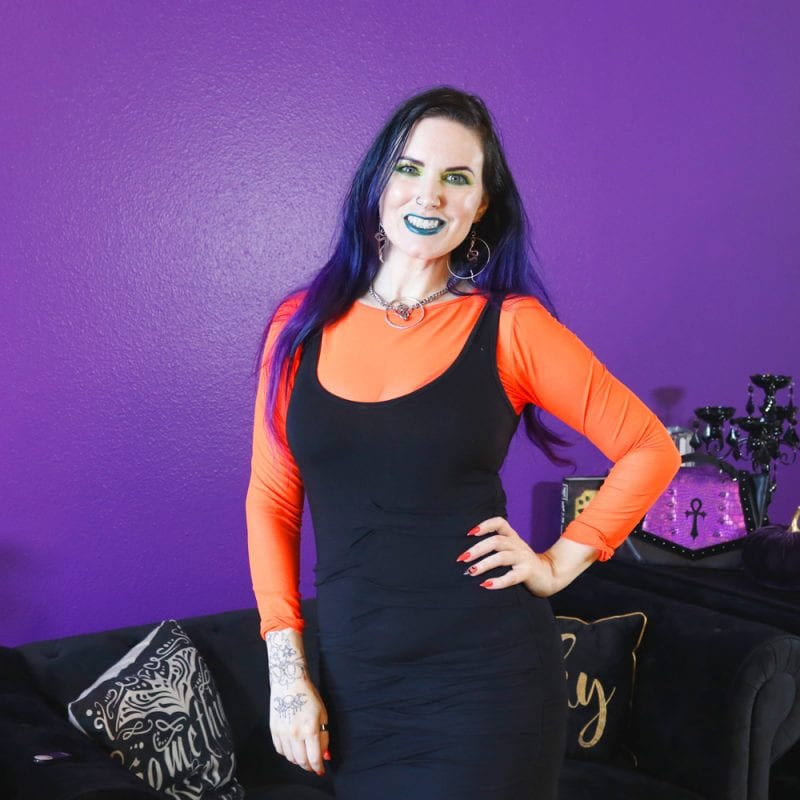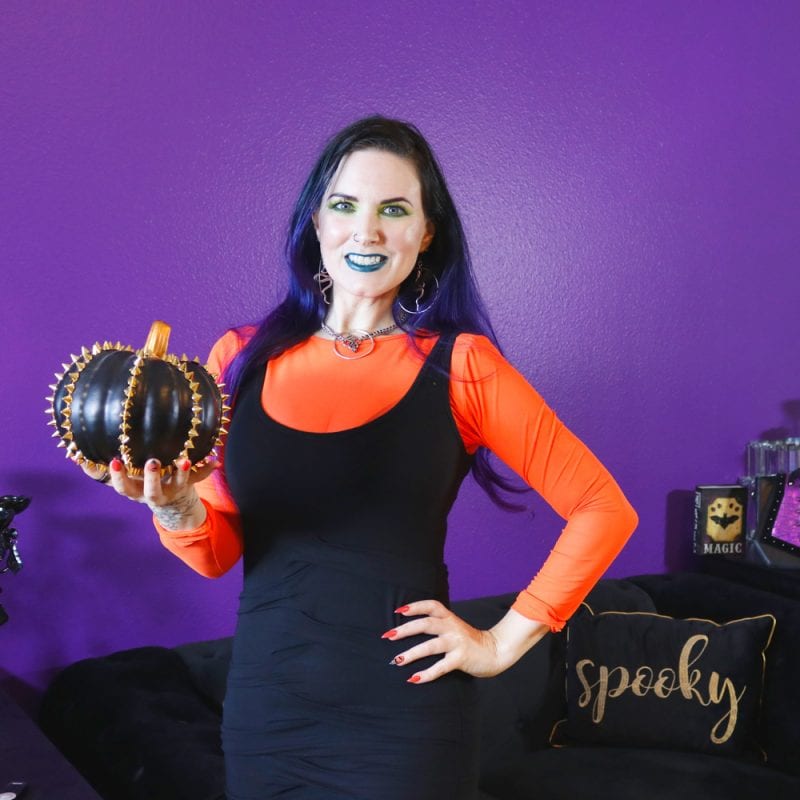 As you can see, a simple orange mesh crop top takes this dress to a more casual place.
Red Skull Kimono Wrap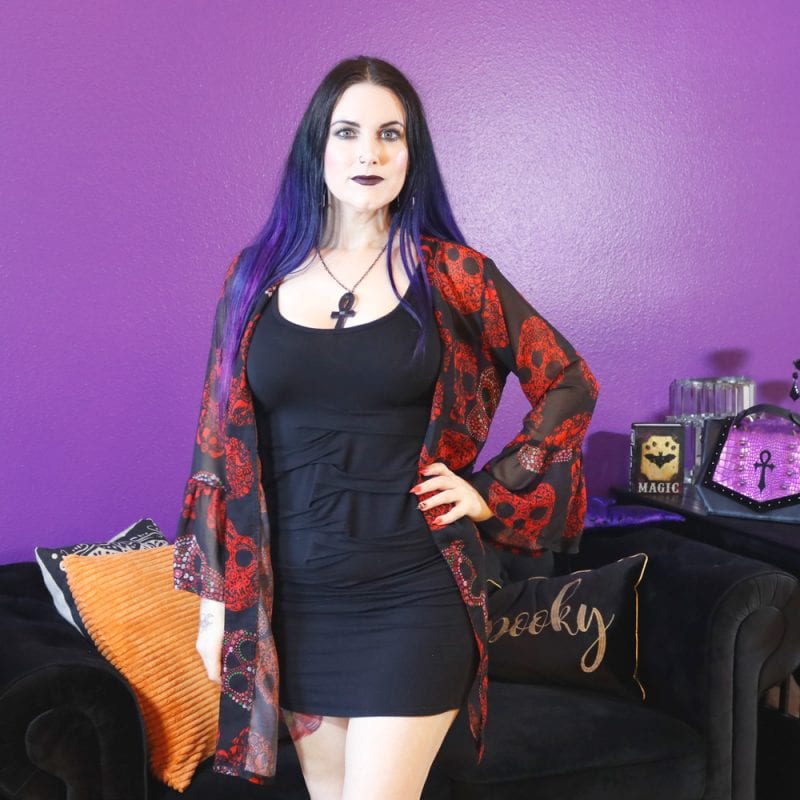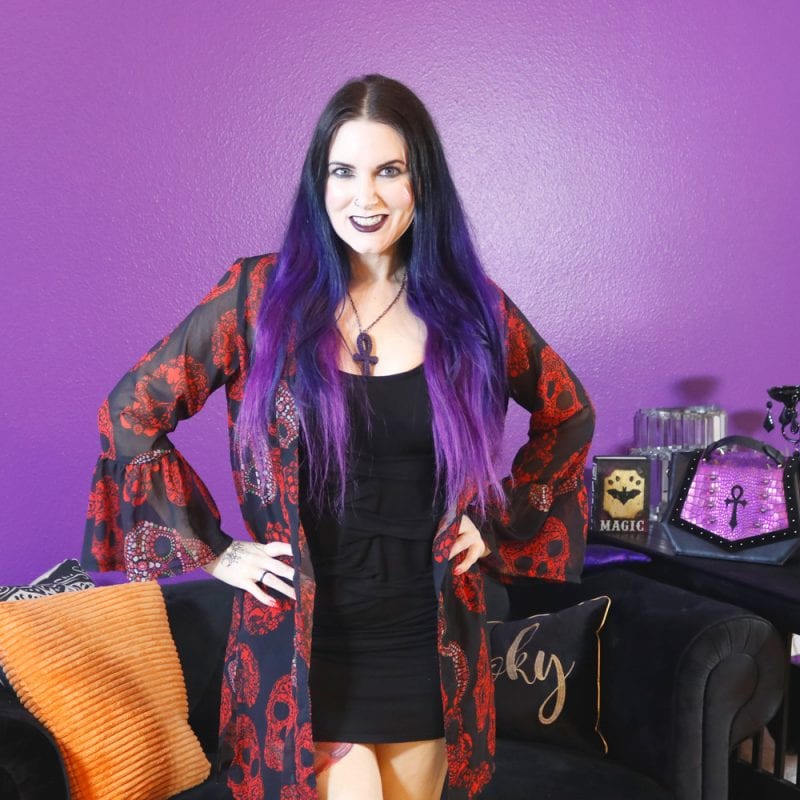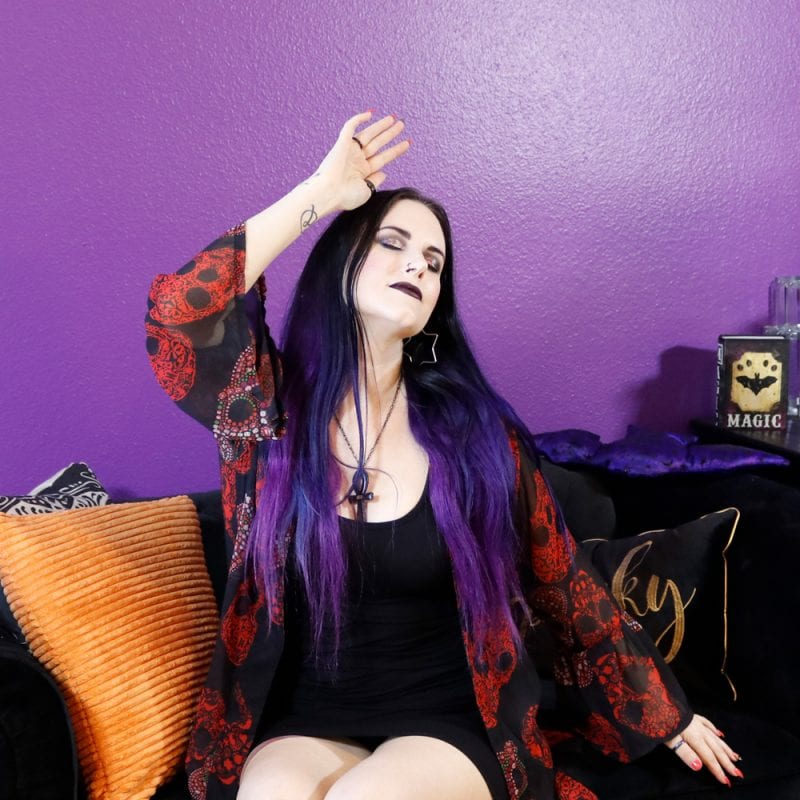 I bought this top to have as a lightweight kimono / jacket here in Florida but I've used it more frequently as a swimsuit cover up. I threw it on with this dress to see how it looks and I like the combo, though it is longer than the dress! I love the bell sleeves, too.
Ravenclaw Kimono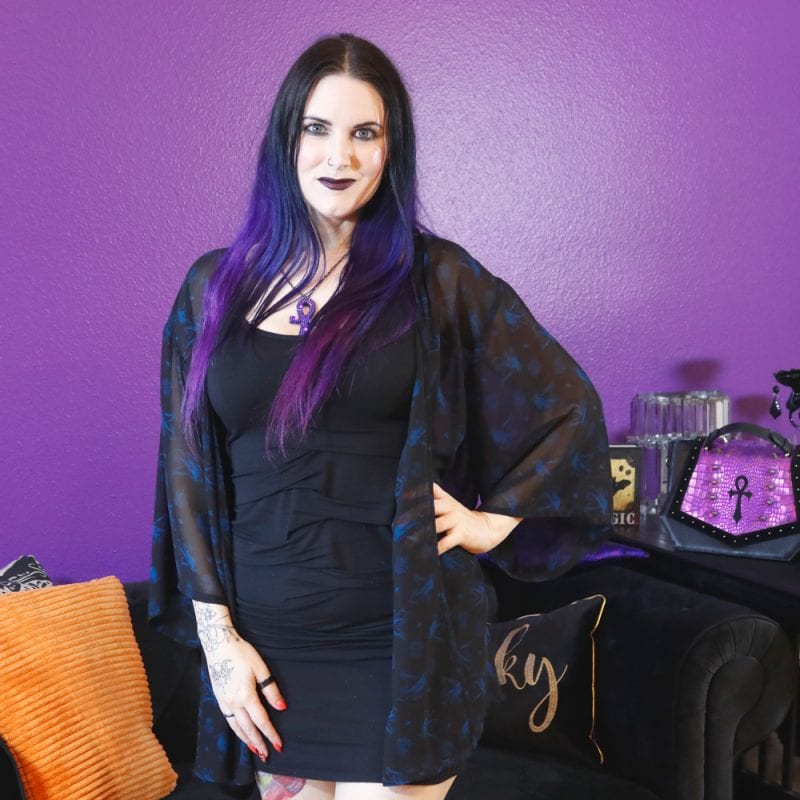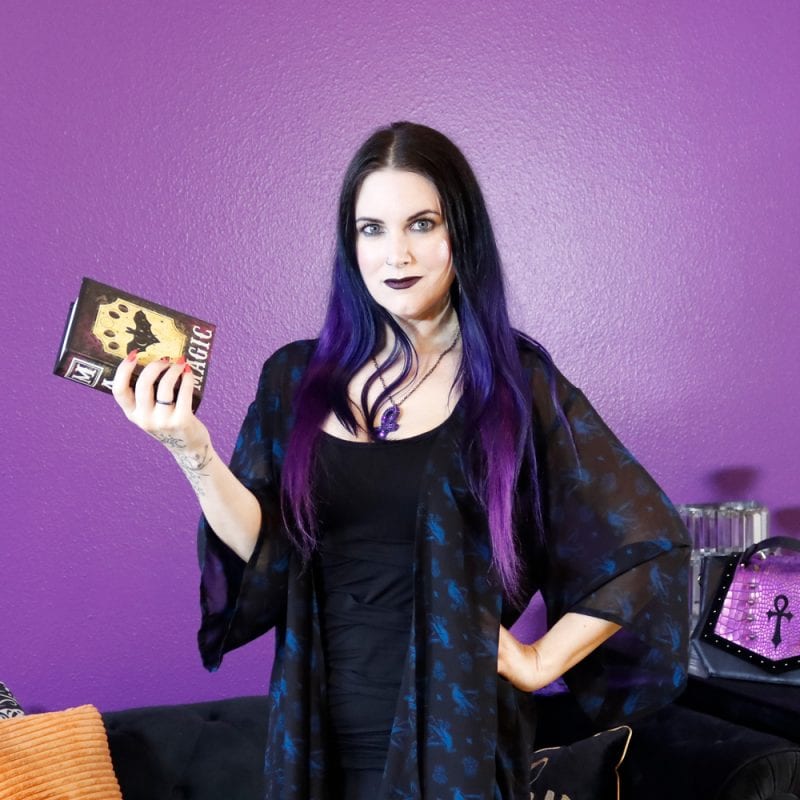 I'm a Ravenclaw with Slytherin leanings these days, so as soon as I saw this Ravenclaw Kimono I bought it. Lightweight kimonos like this are perfect for Florida Summers because they keep the chill off in restaurants, but you don't smother if you wear it outside on a walk. I love how this kimono looks with my black dress.
Widow Waist Cincher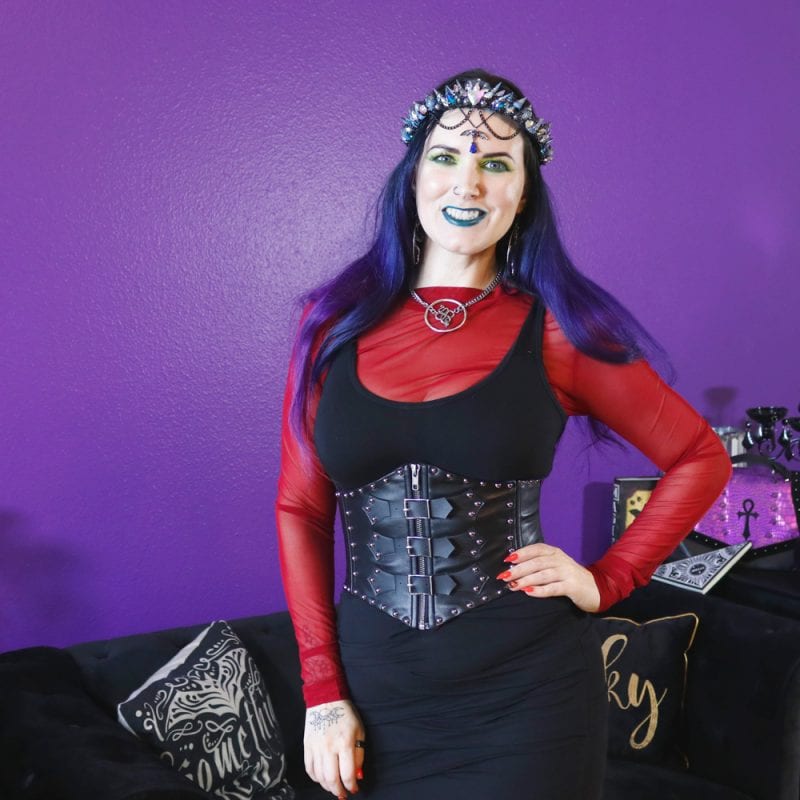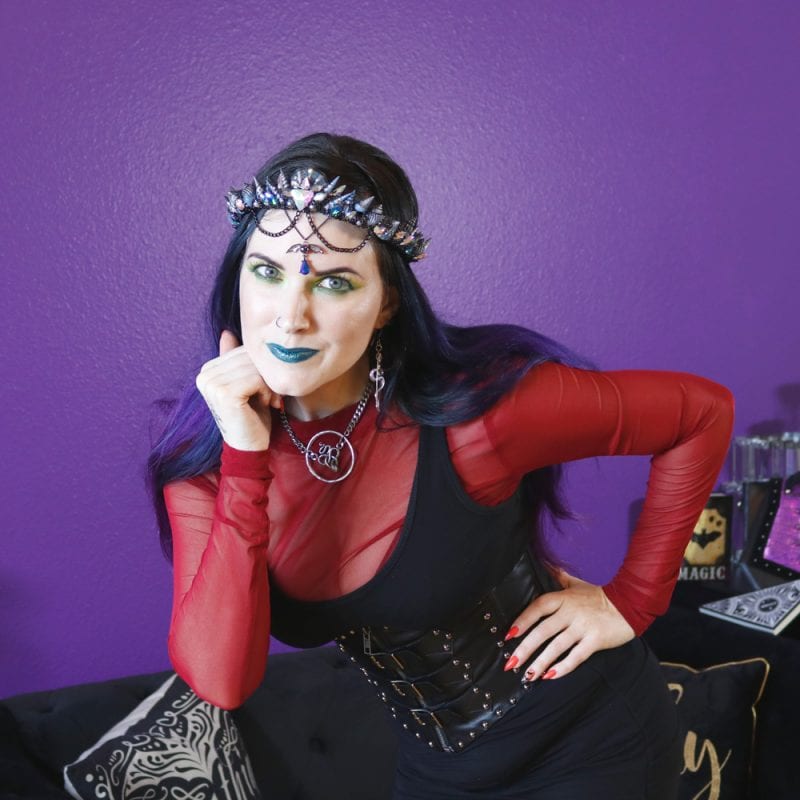 I find adding a waist cincher and burgundy mesh top makes this the perfect black dress for goth clubbing. See my other sexy black goth dress.
Black Fishnet Shrug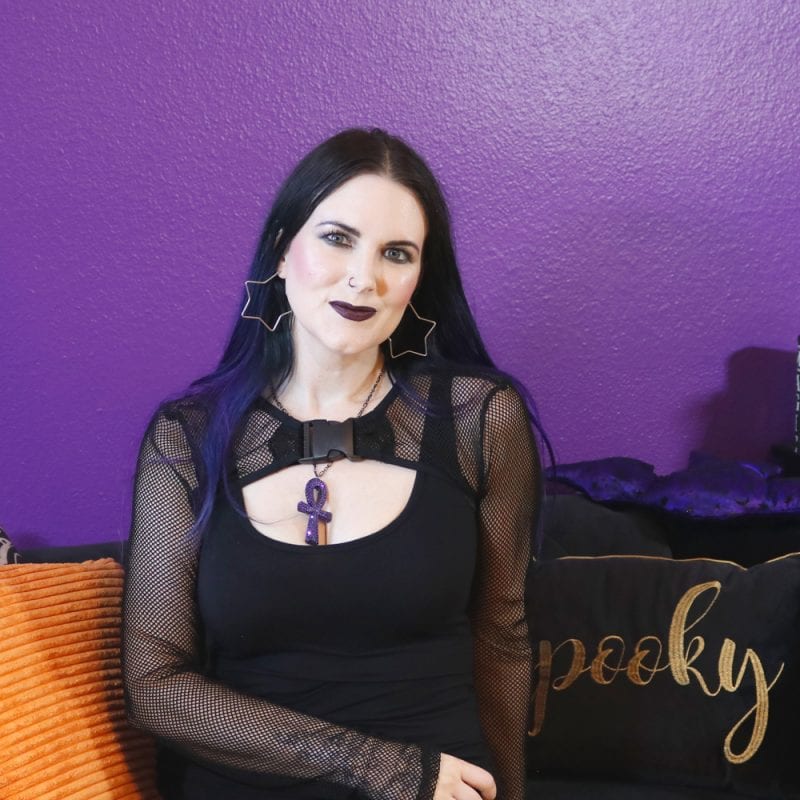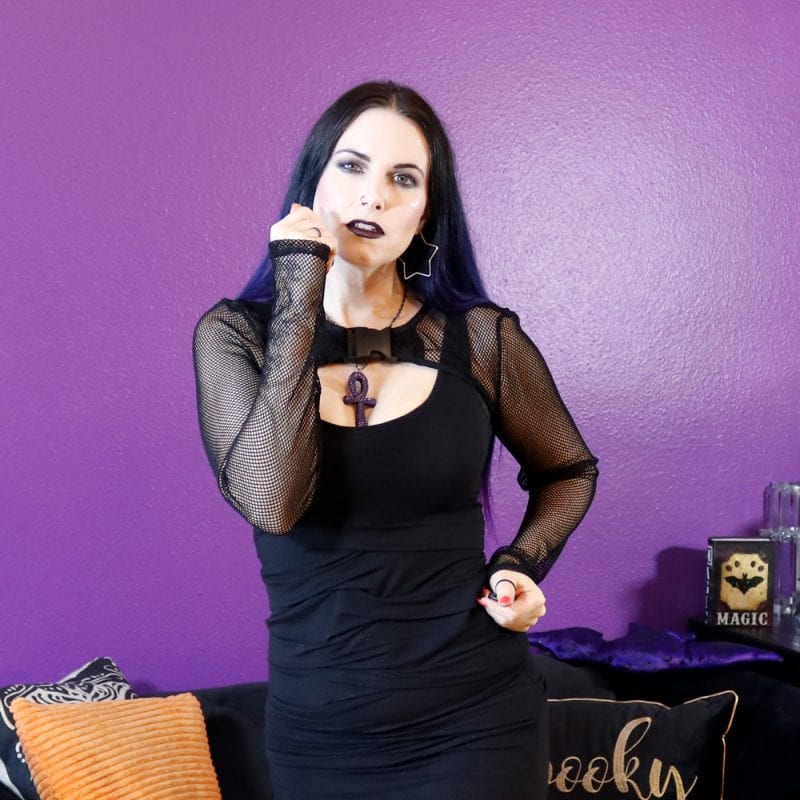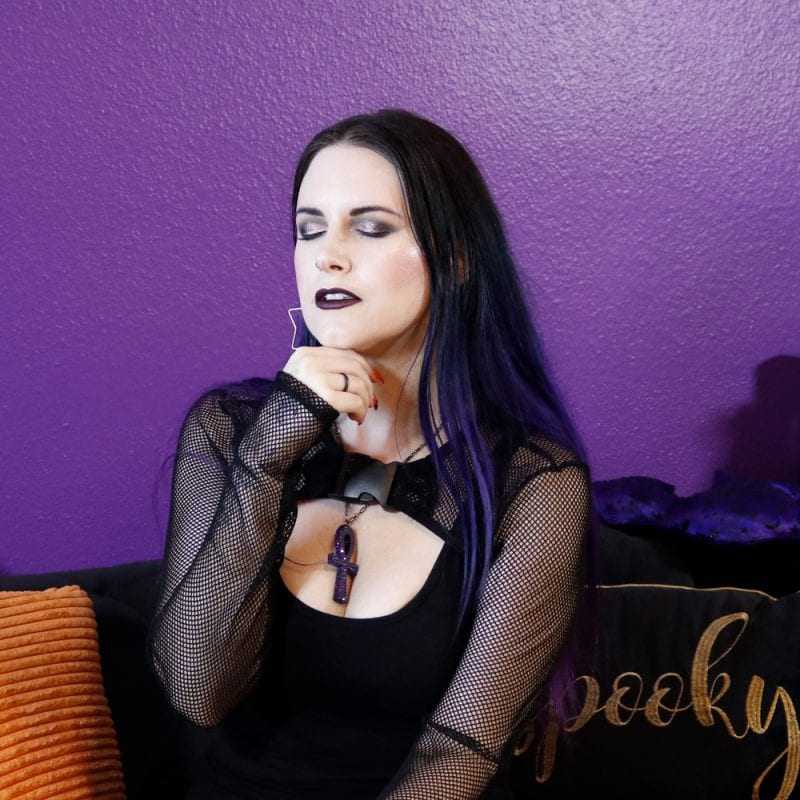 If you want to go classic for the club, a black fishnet top is always in style.
PattyBoutik Black Shrug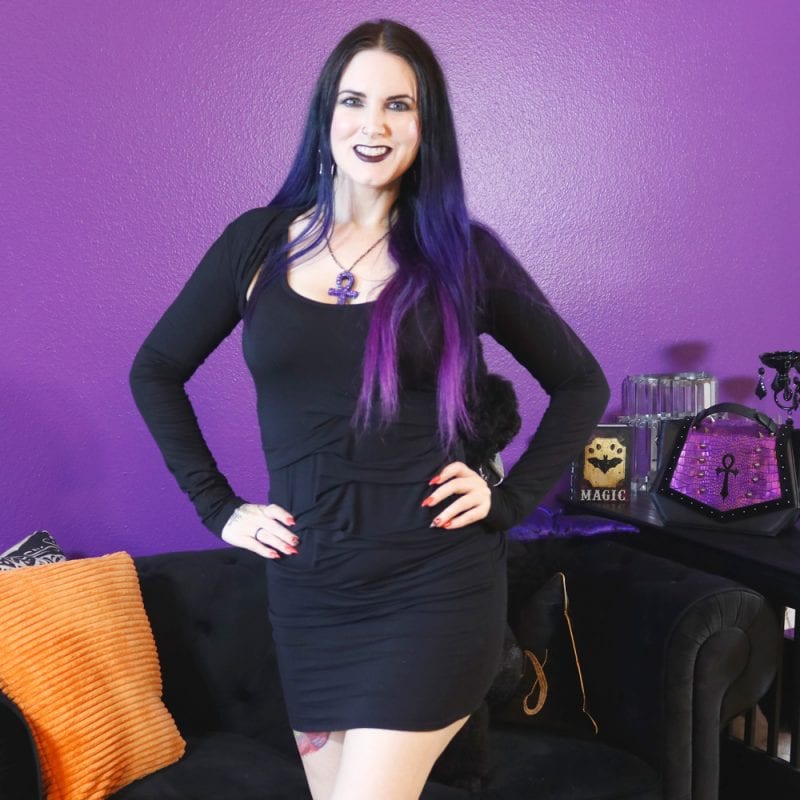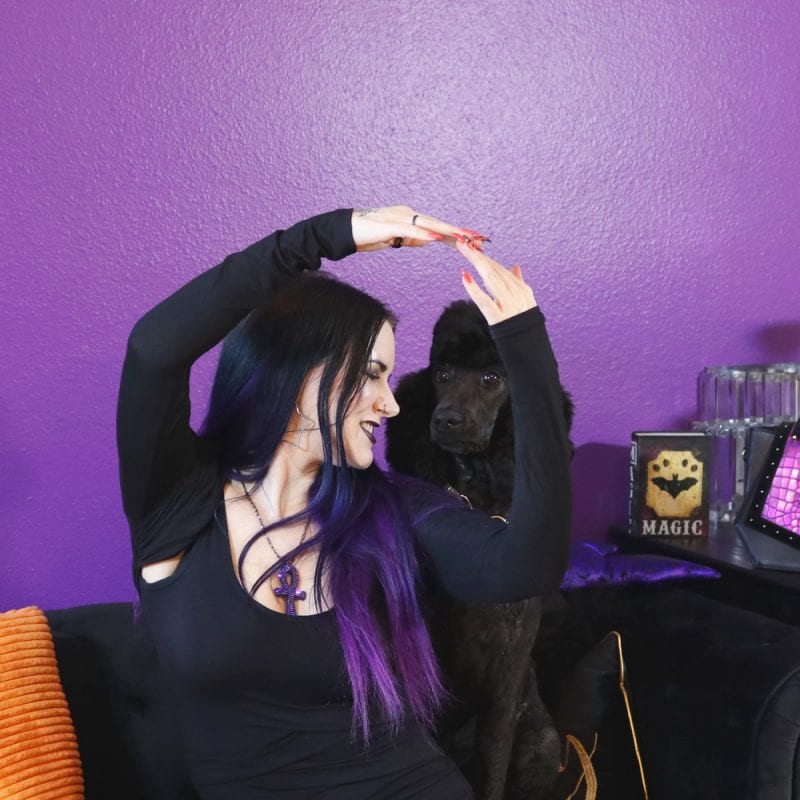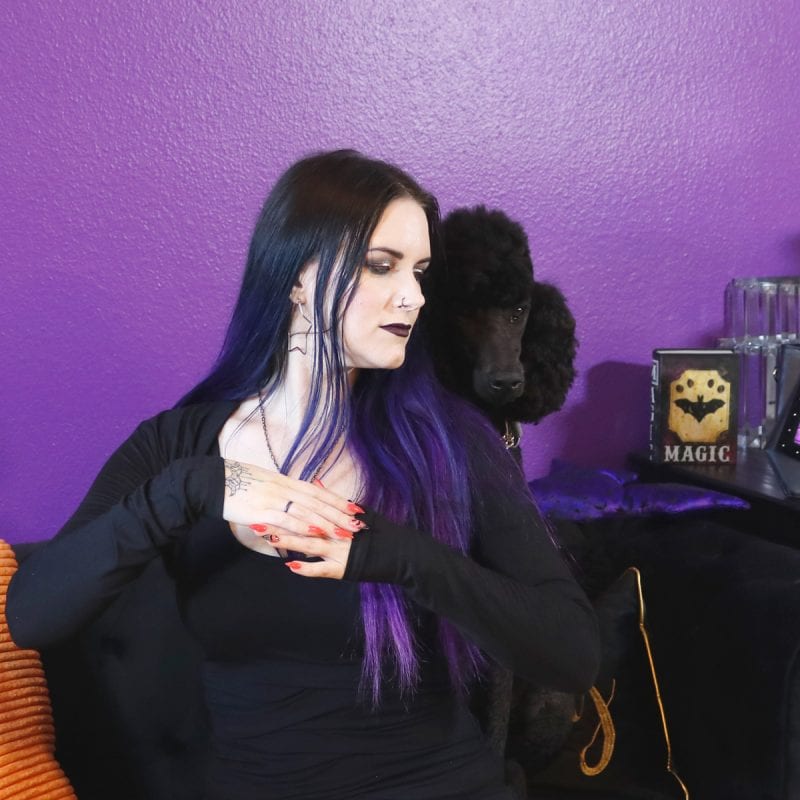 I firmly believe everyone needs a simple plain black shrug like this one from PattyBoutik.
Spellbound Stitches Neon Orange Vampire Pumpkin Crop Top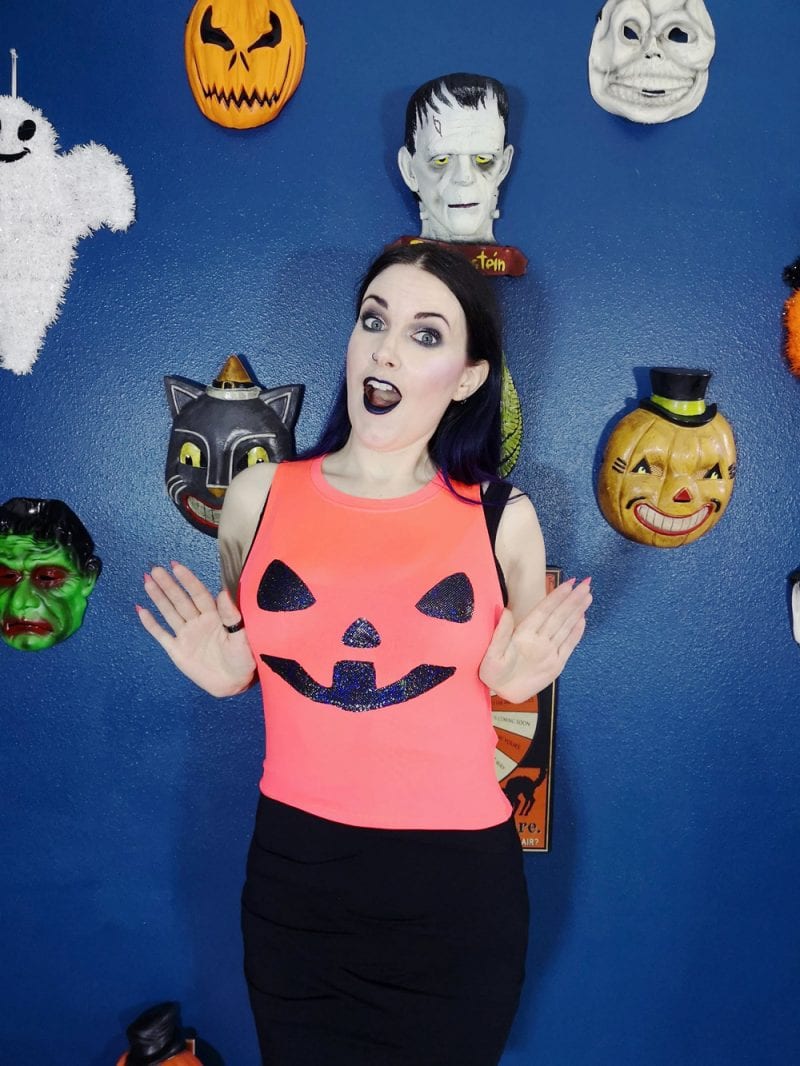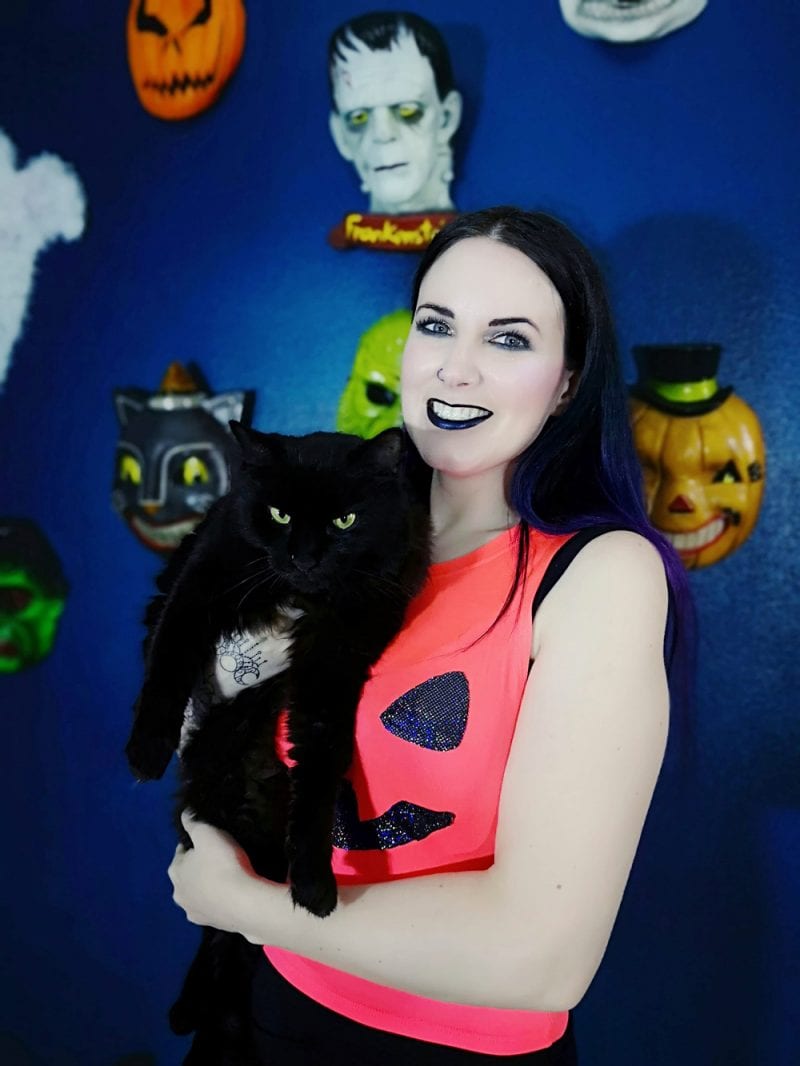 I love how the Marsté Santiago Ruched Mini Dress looks as a mini skirt with my Spellbound Stitches Neon Orange Vampire Pumpkin Crop Top. I love my friend Carlye's designs! I think she only has a few of these left. She also has some in black with orange trim too.
Looking for more spooktacular horror couture? Check out my newest gothic lookbook featuring Spellbound Stitches!
Star Mesh Sleeve Wrap Top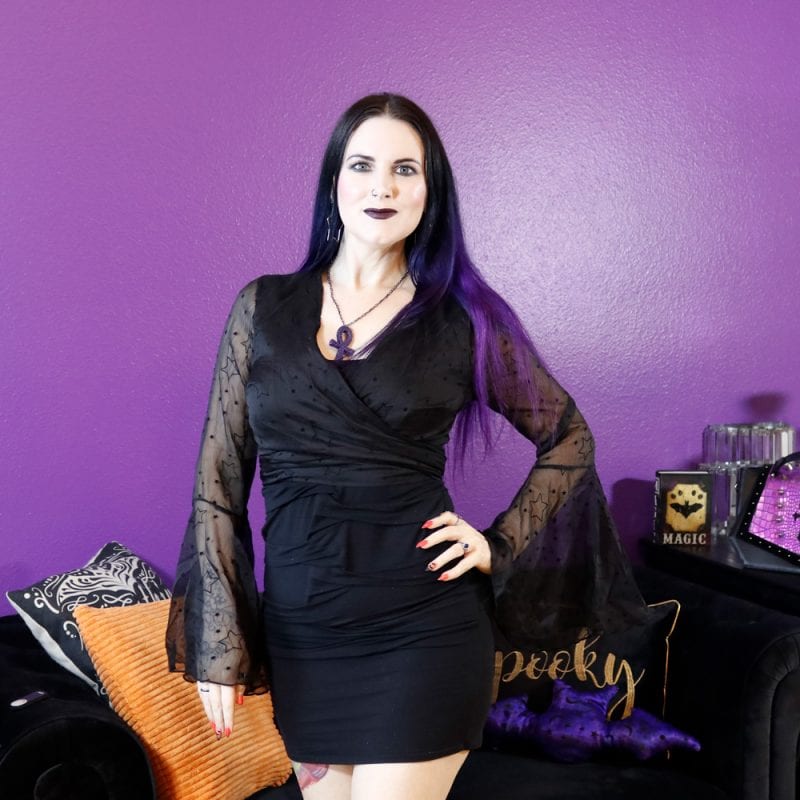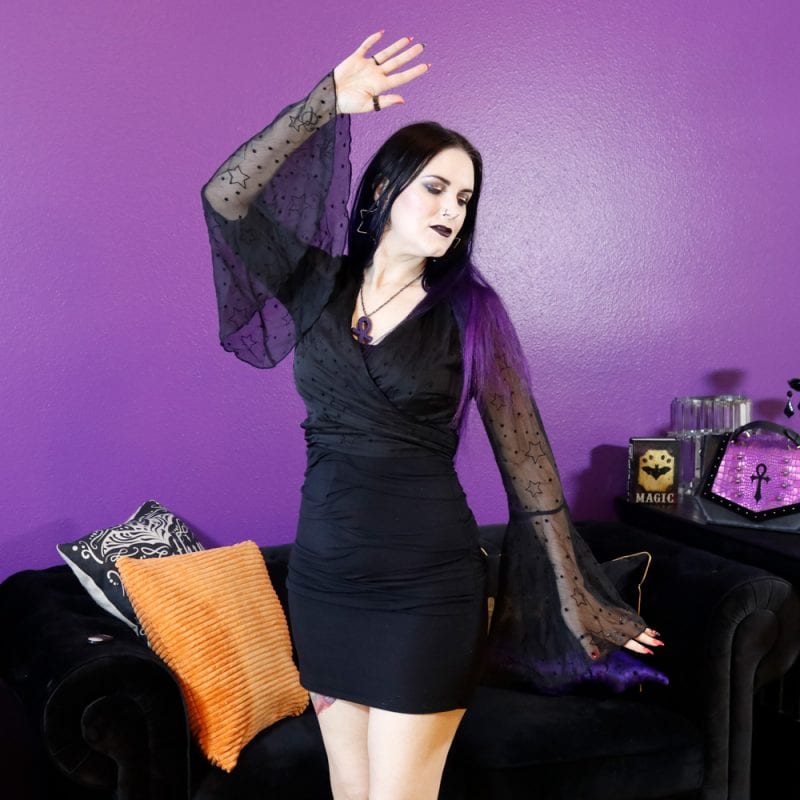 Above is with the sheer star top wrapped and tied in back. Below is with the sheer star top twisted in front and tied in back.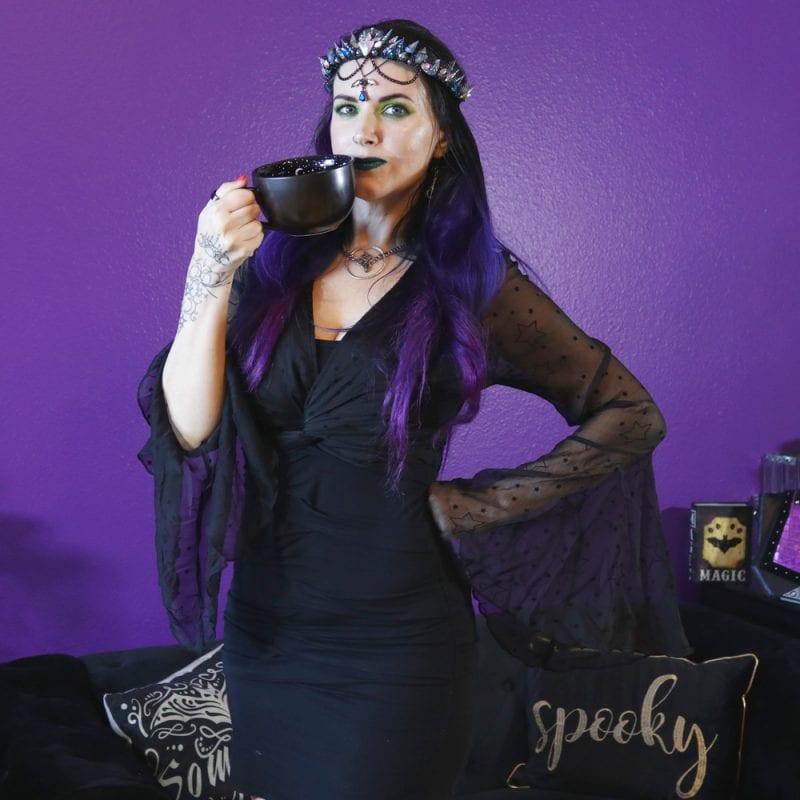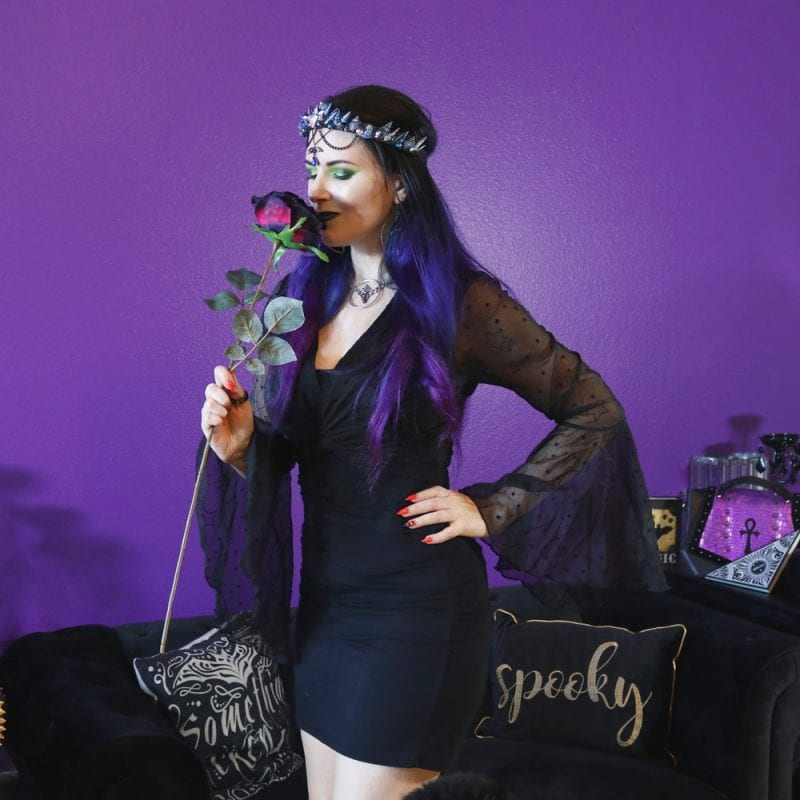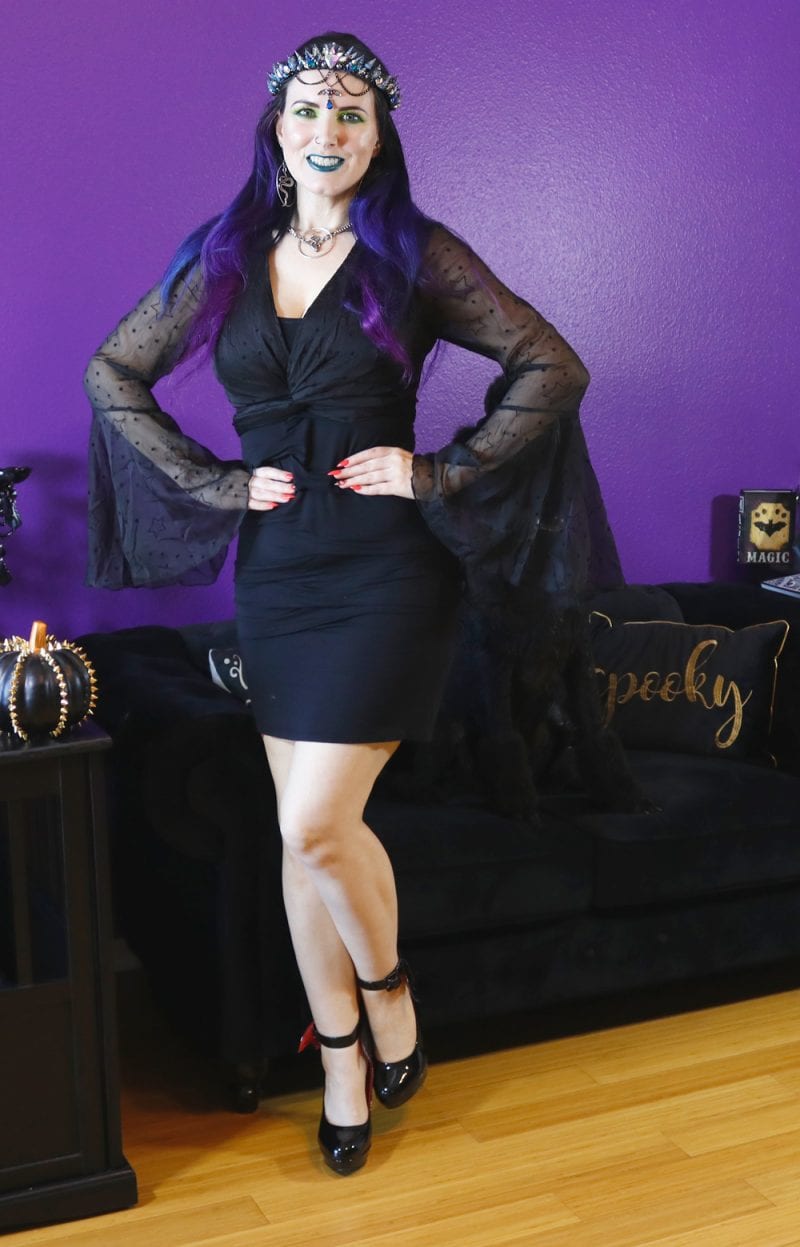 If you follow me on Instagram, you see my Medusa choker and earrings frequently because I love wearing them. Open the Cellar Door makes awesome unique gothic witchy jewelry. I waited like 6 months for the heels I'm wearing above to come into stock and I love them with this dress.
Believe it or not, the Vampire Bat Mermaid Crown is NOT a custom design of mine, but I swear it looks like something I would commission! I love how extra it is.
My awesome star mesh top with bell sleeves really changes the look of this dress. The best way I've found to wear it is to twist the two sides in front and then tie it in back. You can also treat it as a wrap top and tie it that way as well, but I feel this gives me cleaner lines. I wore the star mesh top with my Marsté Santiago Ruched Mini Dress.
Want to see more Marsté? Check out how to style the Marsté Barcelona Jersey.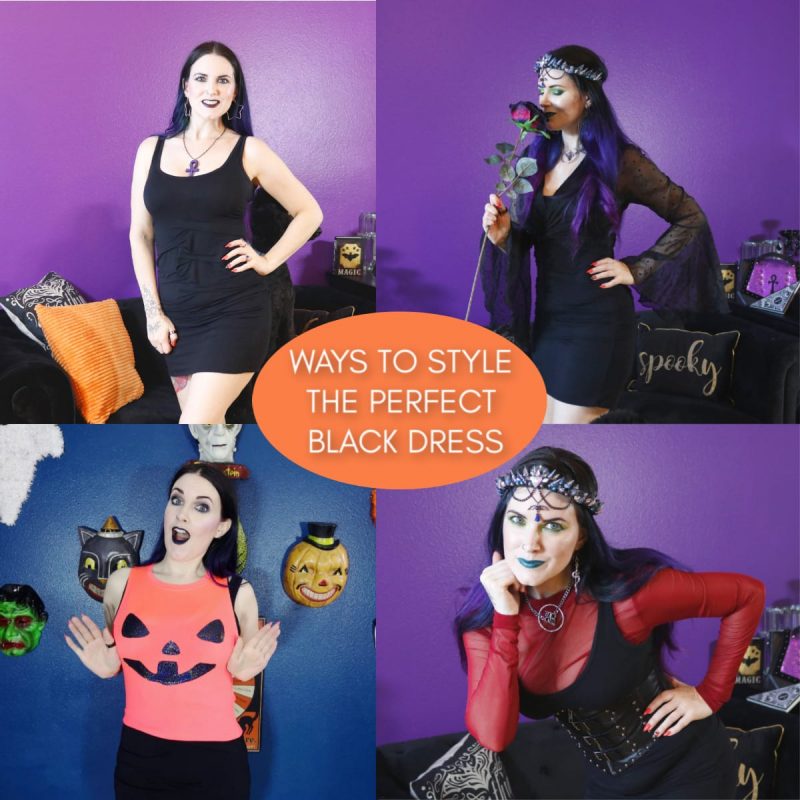 There are a million different ways to style this awesome black dress. I hope you find fashion inspiration from this feature and my eclectic gothic wardrobe. How do you style your perfect little black dress?
If you're interested in shopping Marsté, save 10% when you use my code PHYRRA.