Cute AF Halloween Pajamas for Your Next Pajama Party
But do you even LOVE Halloween? Of course you do! Today I'm sharing cute af Halloween pajamas for your next pajama party or lounging. I hadn't had a pajama party for a long time until Mickey mentioned wanting to have one. I hosted the party at my home and plan on doing it again! It's fun, even as adults, to do a movie and snack night with your besties!
Halloween Pajamas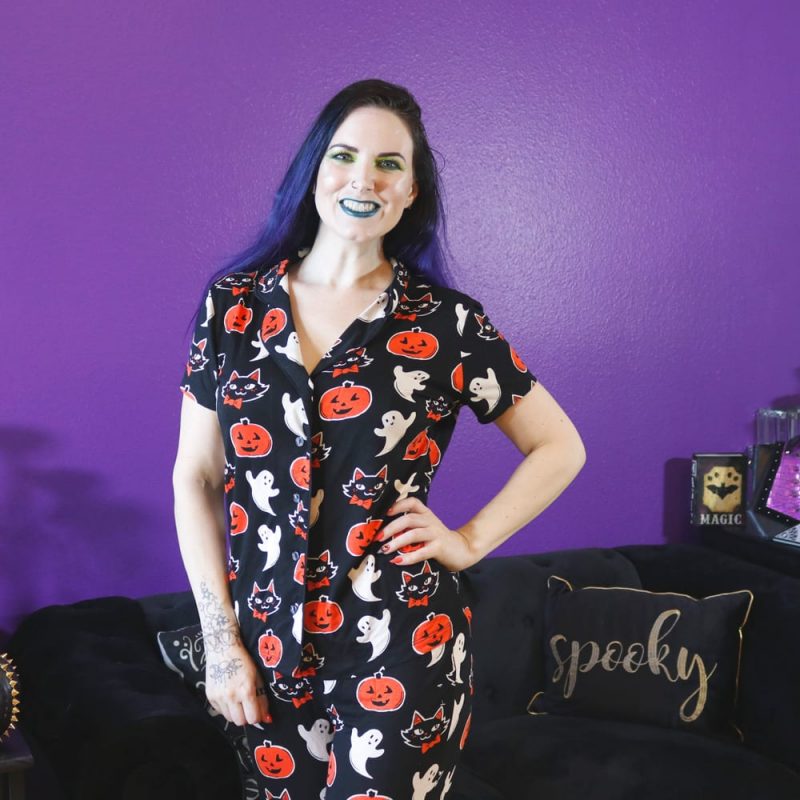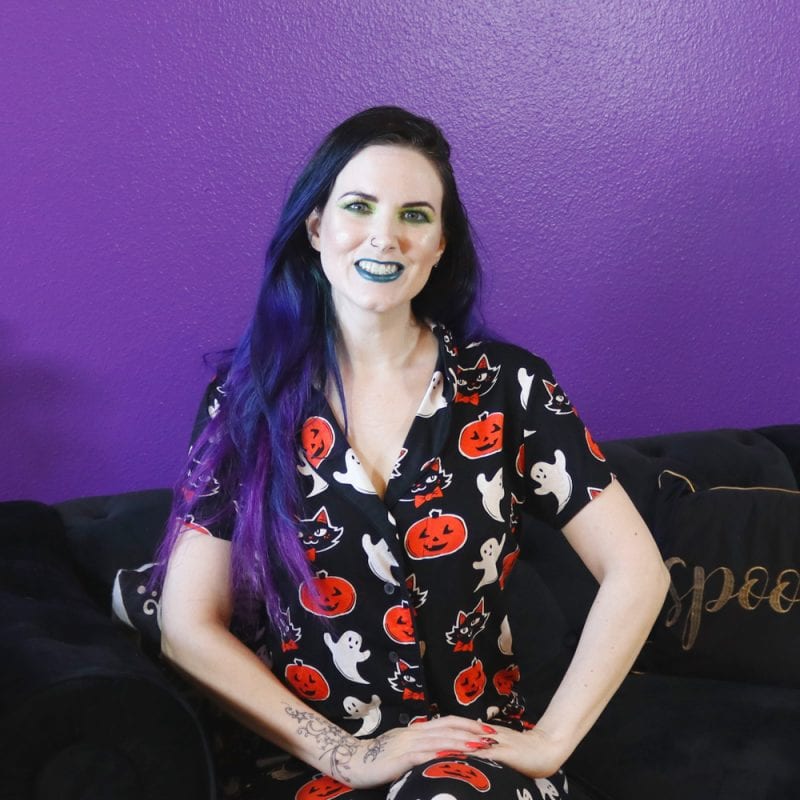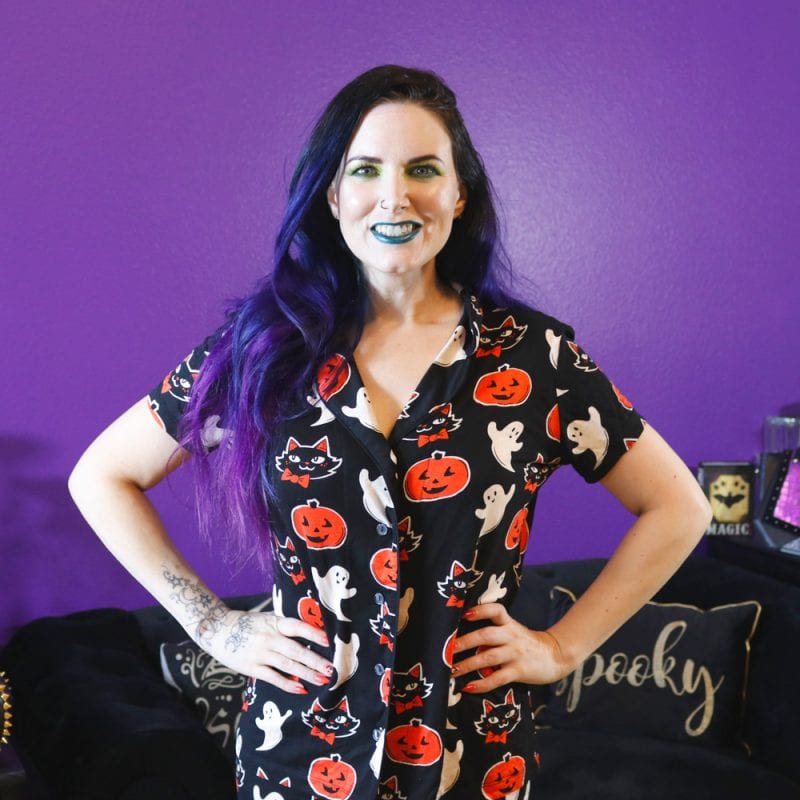 My friend Rachel from the PhyrraNyx Facebook group shared a photo of these cute AF pajamas from Target and once I saw them I knew I needed them! I'm wearing size Small. These pajamas state that they're for women (but I think men could wear them too!!!) are made of a 95% rayon and 5% spandex blend, so they're very soft and comfortable.
Nightmare Before Christmas Pajamas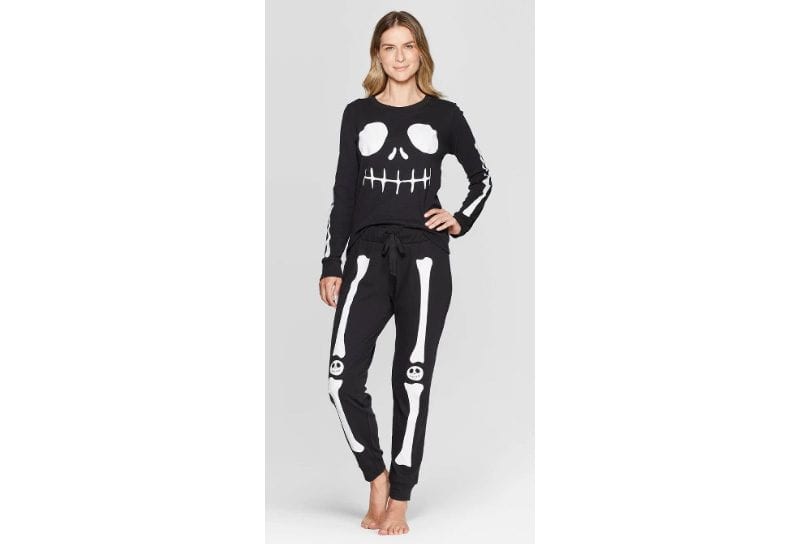 I also bought these cute skeleton pajamas for when I travel to colder climates this winter. These are a 60% cotton and 40% polyester blend. They don't feel as nice on as the ones above, but they are warmer.
Candy Pajamas for Women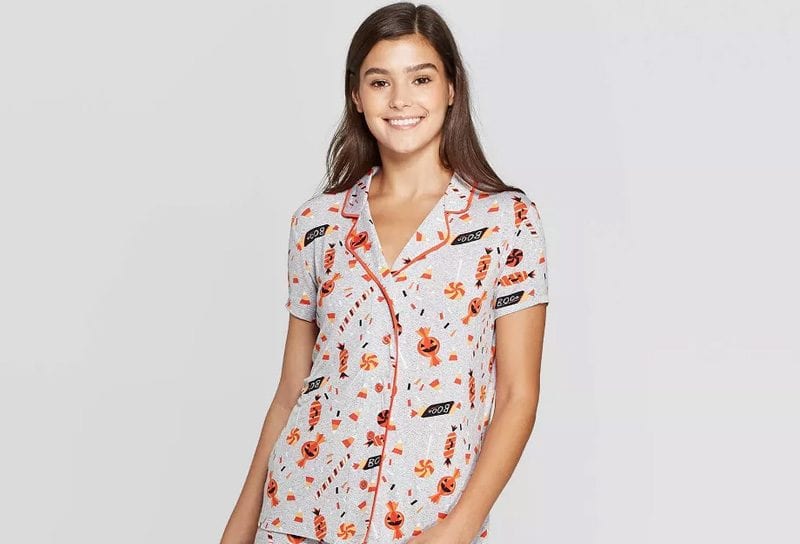 I didn't see this awesome Halloween Candy Pajamas set when I bought the other two sets but I keep thinking about this one so I may grab it! Again, even though Target is marketing this as for women,  I think men could just as easily wear it. I love the shape and fit on the top.
Ghoul's Night Pajamas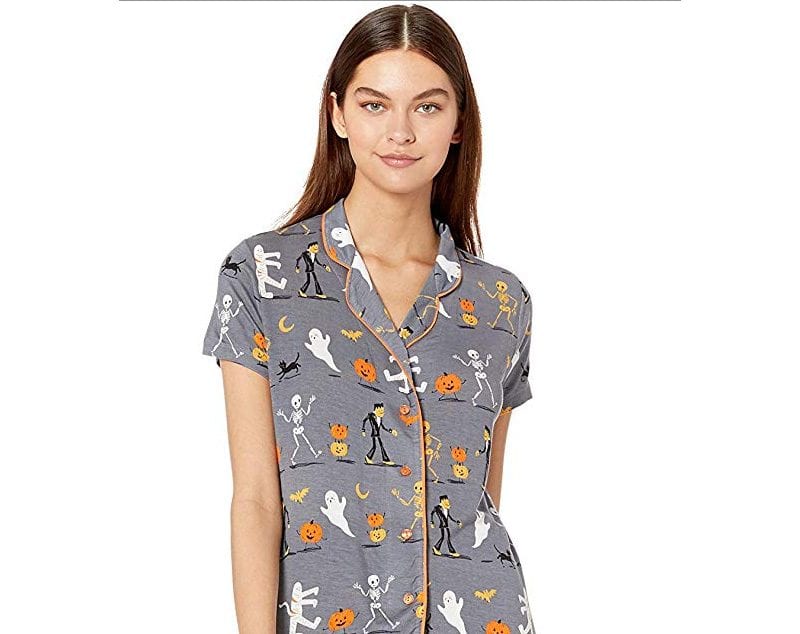 I found this super cute Ghoul print when looking for a few more Halloween themed pjs.
Nightmare Before Christmas Pajama Pants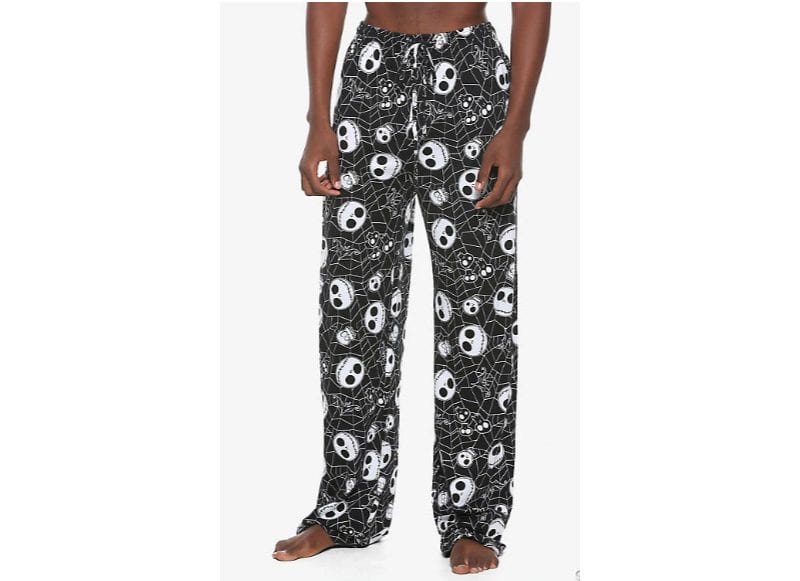 We're obsessed with Nightmare Before Christmas in my home, so these pants are a must have for Ray. When I saw them I knew I immediately had to order them for Ray.
Purple Bats Sleep Romper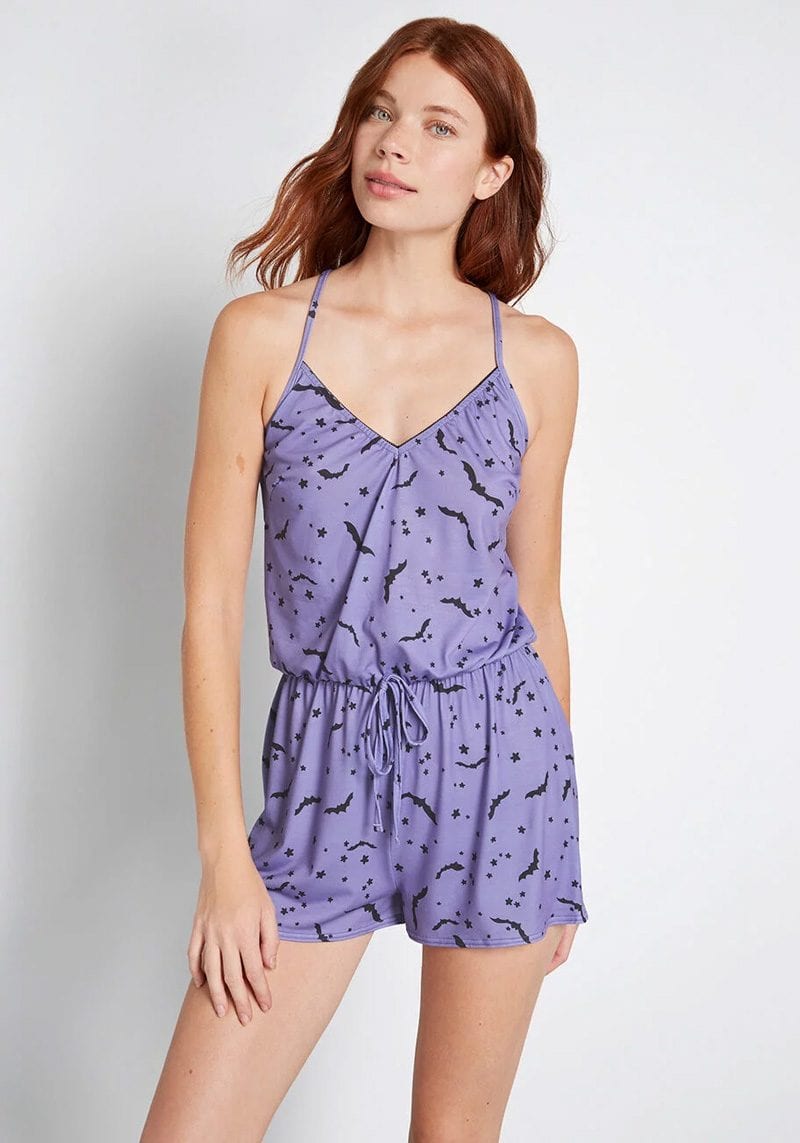 I think this set is adorable, though I don't know how I feel about rompers! I love this print and would wear it on leggings or a top, too.
I hope you love these cute AF Halloween pajamas! Will you be picking up some pajamas? Or do you already have an awesome set?