Stila Suede Shade Liquid Eye Shadows are Perfect for Fall
I've fallen in love with the new Stila Suede Shade Liquid Eye shadows! They are PERFECT for Fall or anytime, if I'm being honest. Stila says these eyeshadows are velvety-matte but never flat! Subtle iridescent pearls add dimension without adding shine. I'm a HUGE fan of the Stila Glitter and Glow liquid eyeshadows and I've liked almost every single color I've purchased, so I decided I HAD to try these. Zero regrets!
Price
$24
Where to Buy
Stila, Ulta, Sephora
Stila is a cruelty-free beauty brand.
Stila Suede Shade Liquid Eye Shadows Swatches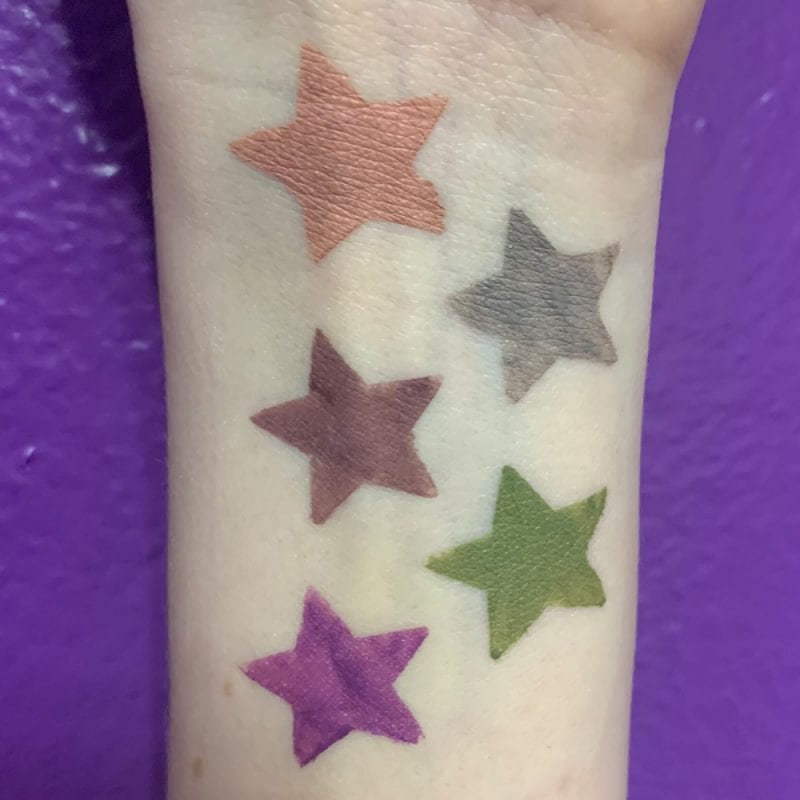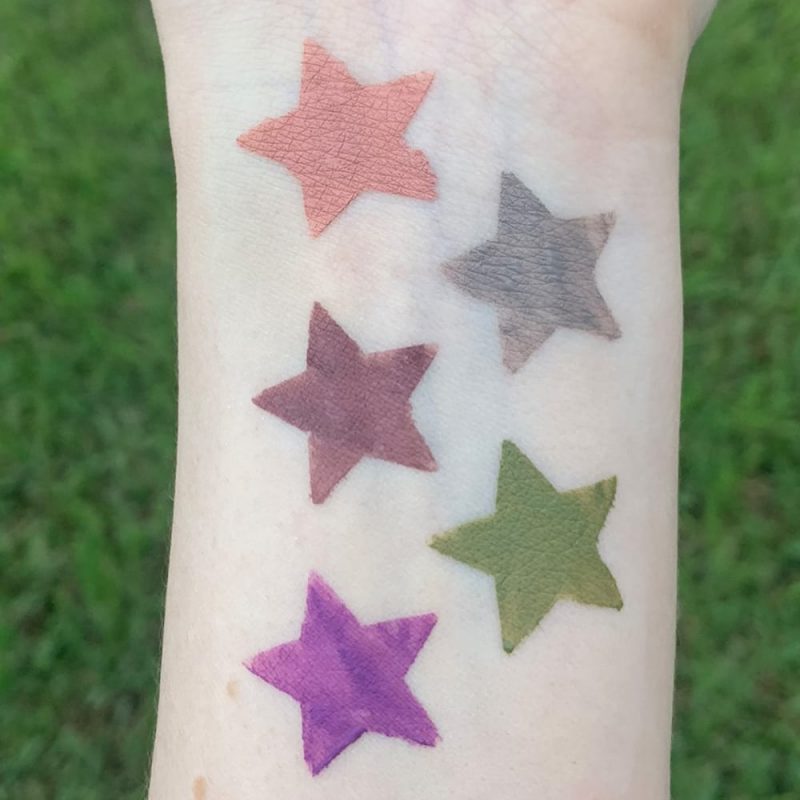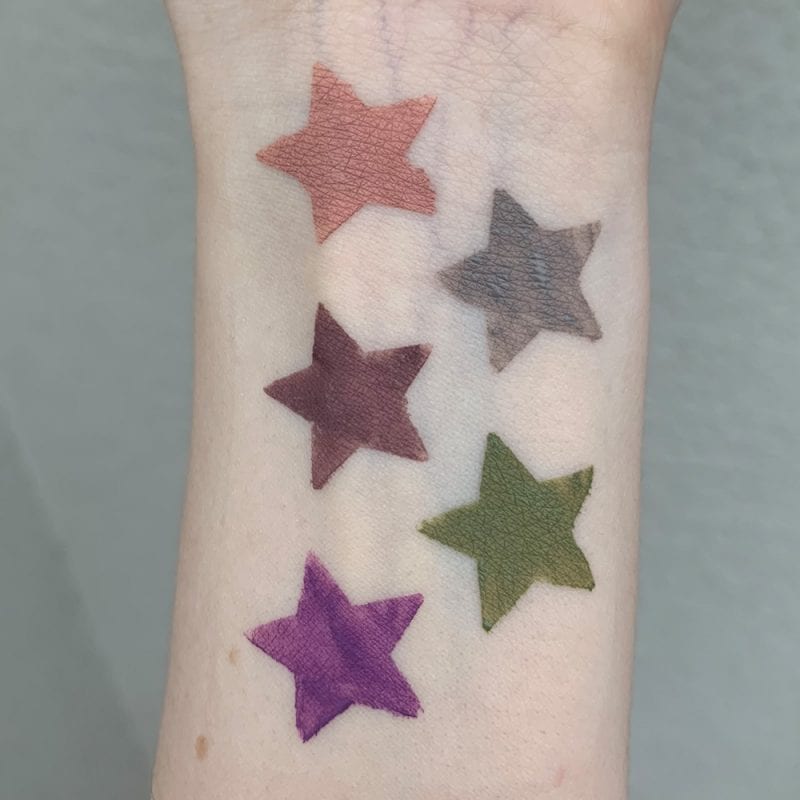 Left Side – Sassy, Bust a Mauve, Violet Velvet
Right Side – Smoky Silk, Enchanted Earth
Suede Shade Eyeshadow Descriptions
Sassy (Nude pink)
Bust A Mauve (Deep mauve)
Violet Velvet (Light violet mauve)
Smoky Silk (Light grey)
Enchanted Earth (Olive green)
I've purchased 5 of the 8 colors in the Suede Shade Liquid Eye Shadows collection. I have Sassy, Bust A Mauve, Smoky Silk, Violet Velvet, and Enchanted Earth. The colors are all quite lovely! They're super easy to blend out.
Stila Smoky Silk Looks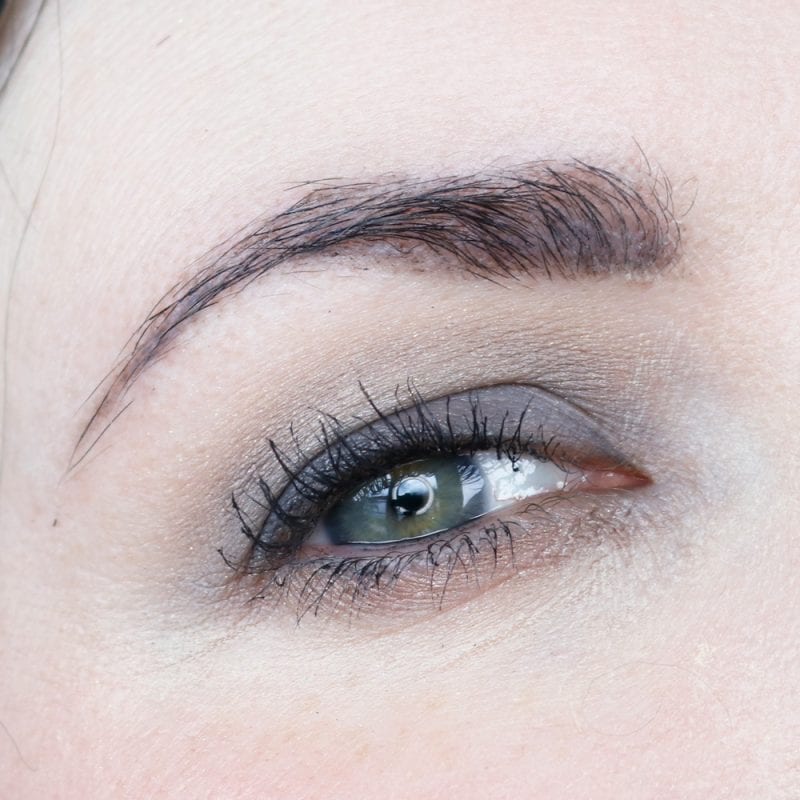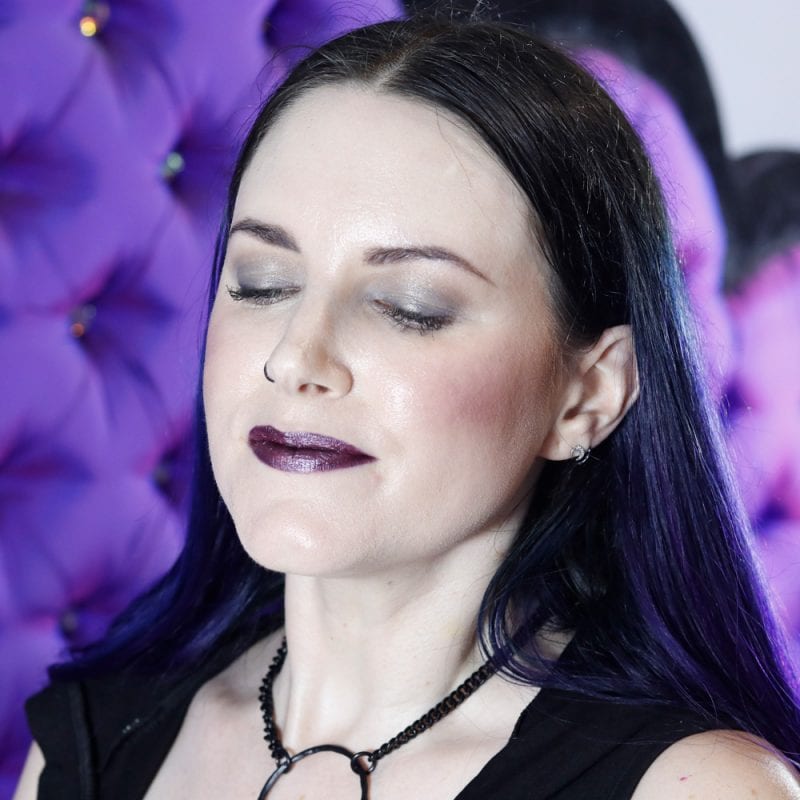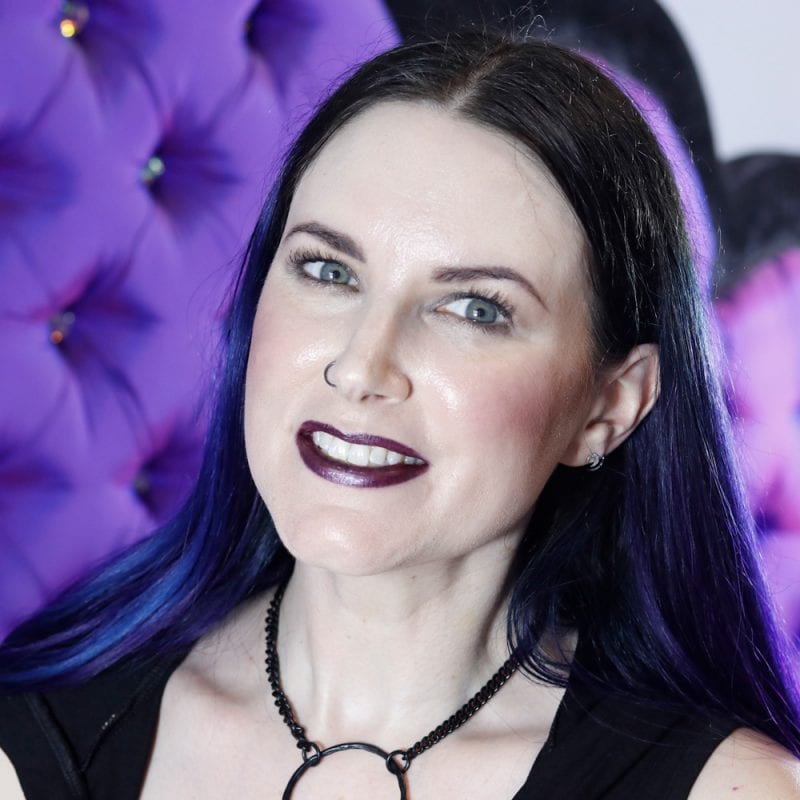 You can see my easy tutorial using Stila Smoky Silk here – Back to School Goth Makeup Tutorial.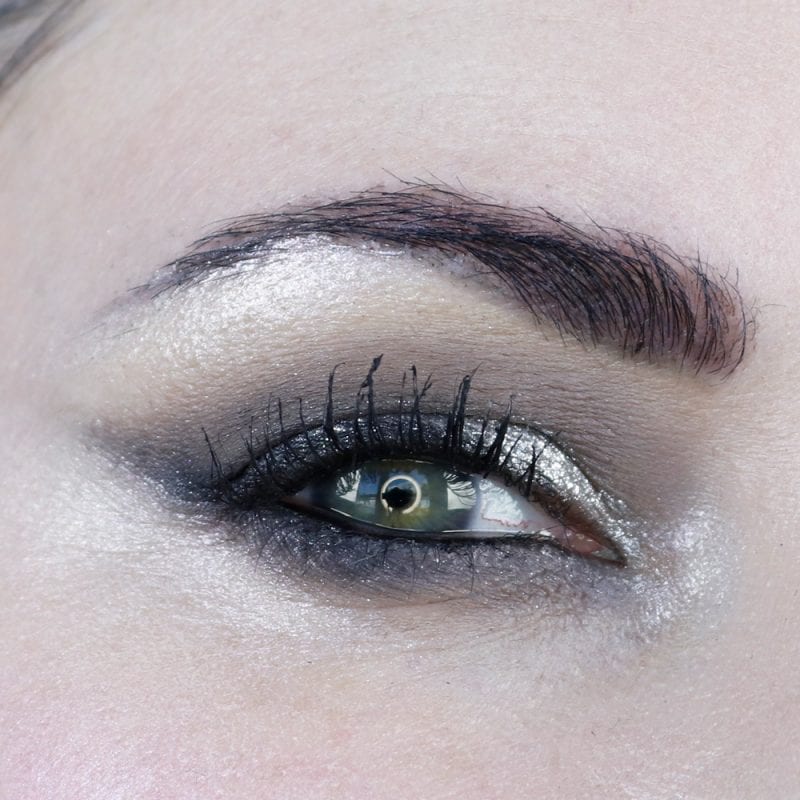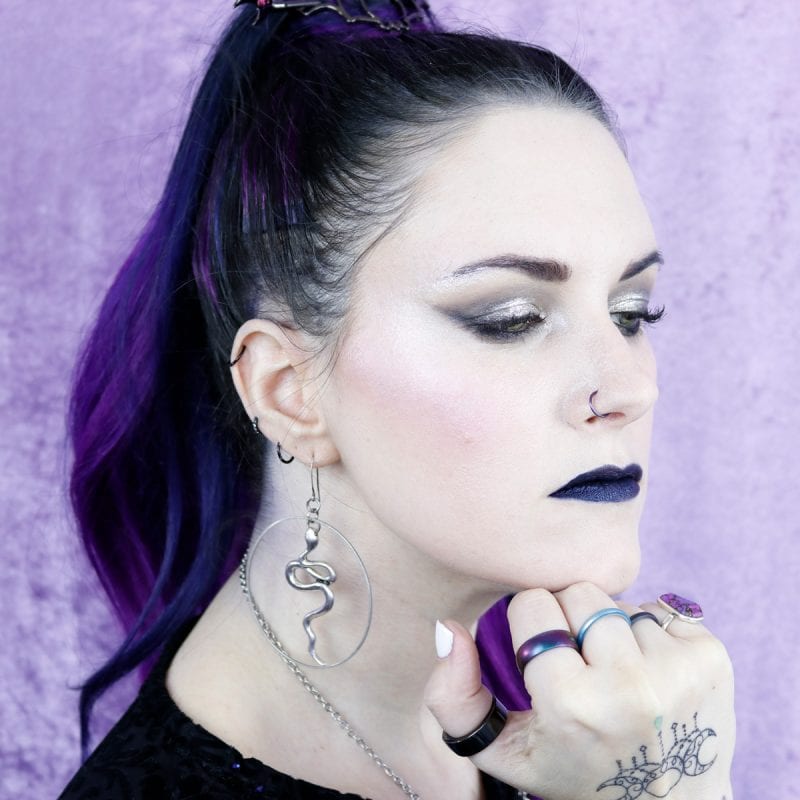 Another look with Stila Smoky Silk. I wore this in my How I Became Goth video.
Stila Bust a Mauve Look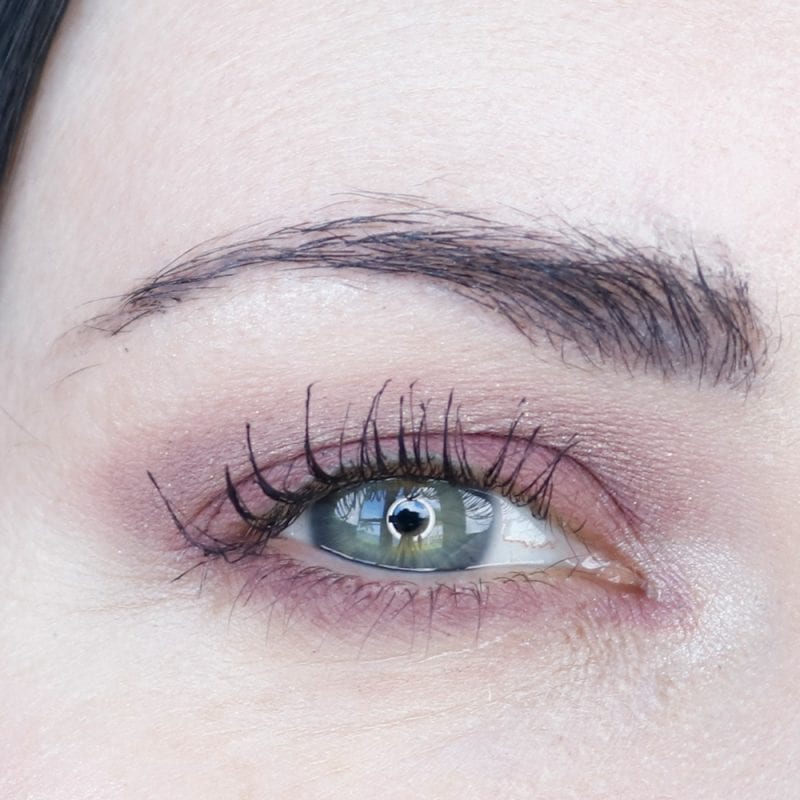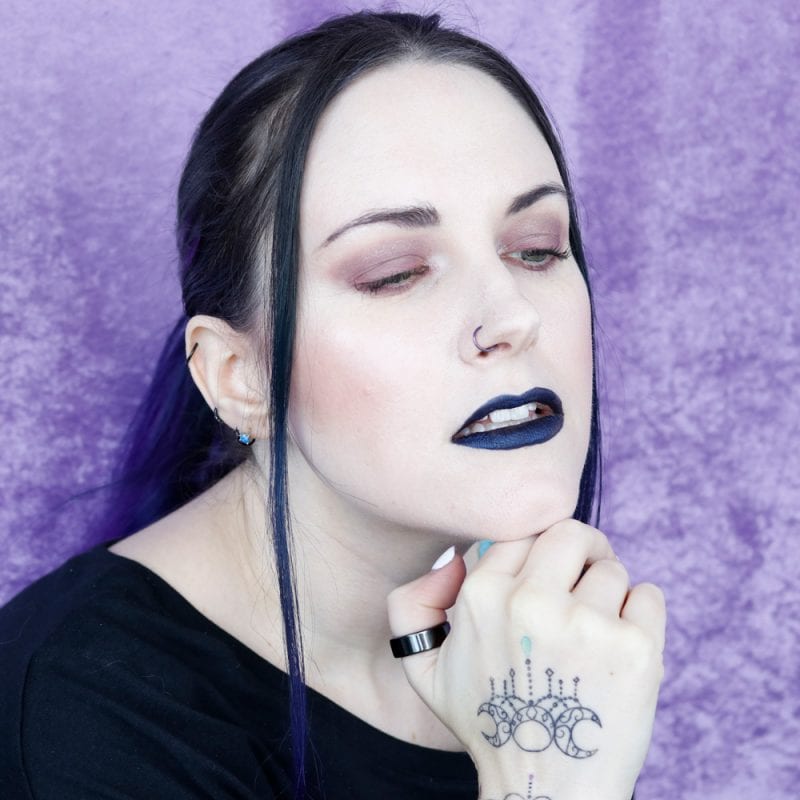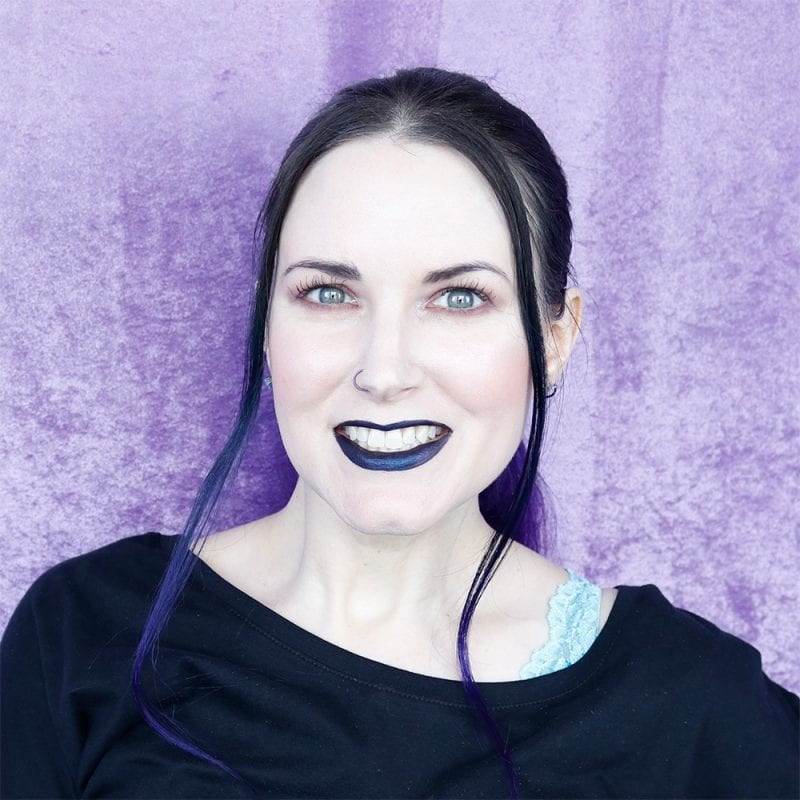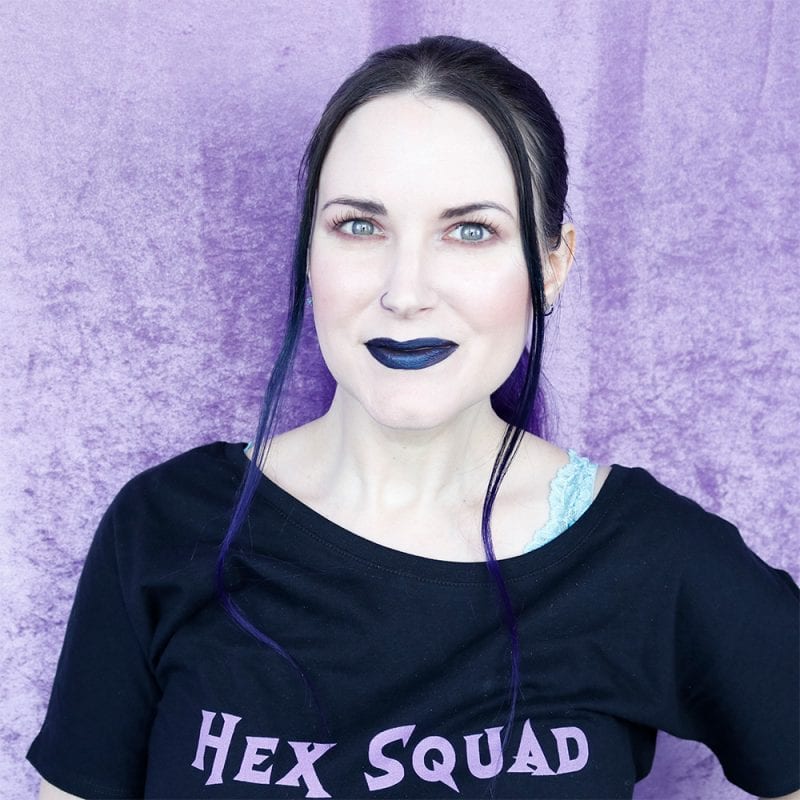 I took a chance on buying Stila Bust a Mauve because the description read deep mauve but it looked more burgundy on my skintone. Most cool-toned mauves look great on me and I love burgundy, so I was hopeful this would work. It's even better than I expected because it really makes my blue-green eyes pop!
If you want to see Enchanted Earth in action, I demo it in my Urban Decay Naked Honey Palette Review With 6 Looks for Makeup Inspiration.
Stila Suede Shade Liquid Eye Shadows Formula
The Stila Suede Shade Liquid Eye Shadows have a wonderful formula. You can just swipe it on your eyes with the doe foot applicator and blend out the edges with your finger tip or a brush. I  use a small stiff brush to apply it along my lower lid or lower lashline for more control. You can literally do your eyes in 3 minutes or less with one of these liquid eyeshadows.
I find I still need to use eyeshadow primer when I wear the Suede Shade Liquid Eye Shadows because otherwise my oily, hooded eyelids will make short work of this where my skin overlaps. To be fair, nothing lasts on my eyes without eyeshadow primer. I wish that wasn't the case but here we are. I'm 41 and it's not likely to change any time soon.
Despite being unable to work on its own on my eyes, the Suede Shade Liquid Eye Shadows are also great to use as a base color for looks. They really add some extra depth and dimension to looks!
Sassy is great for a subtle makeup look. Smoky Silk is an awesome daily wear light grey. I swear Bust a Mauve looks like a gorgeous burgundy wine on my skintone. I love the rich hues of Violet Velvet and Enchanted Earth. I would definitely love to see Stila add some more colors to the Suede Shade Liquid Eye Shadows range, but I'm really happy with the ones I have.
What do you think of the Stila Suede Shade Liquid Eye Shadows?