5 New Makeup Releases I'm Excited For
I've got 5 new makeup releases I'm excited for that I'm sharing with you! These are cosmetics releases that I've bought or will be buying as soon as I can. I think it's been almost a year since I've been this excited for some makeup.
The 5 makeup brands I'm talking about today are all indie brands -- Saucebox Cosmetics, Melt Cosmetics, Black Moon Cosmetics, Rituel de Fille and Sugarpill. Rituel de Fille, Melt Cosmetics and Black Moon Cosmetics are Leaping Bunny certified. Sugarpill used to be Leaping Bunny certified. Saucebox is 100% vegan.
5 New Makeup Releases I'm Excited For Video
5 New Makeup Releases I'm Excited For | Cruelty-free Makeup
Please Share!
Products Mentioned:
Black Moon Cosmetics Black Metals Palette ??? Soon
Rituel de Fille Highlighters 4/19
Melt Cosmetics Smoke Sessions Palette 4/20
Sugarpill Love Bites Glosses Limited Edition 4/22
Sugarpill New Eyeshadows ???
Saucebox Cosmetics Brand Relaunch 5/31
Cruelty-free Hooded Eyes Makeup Look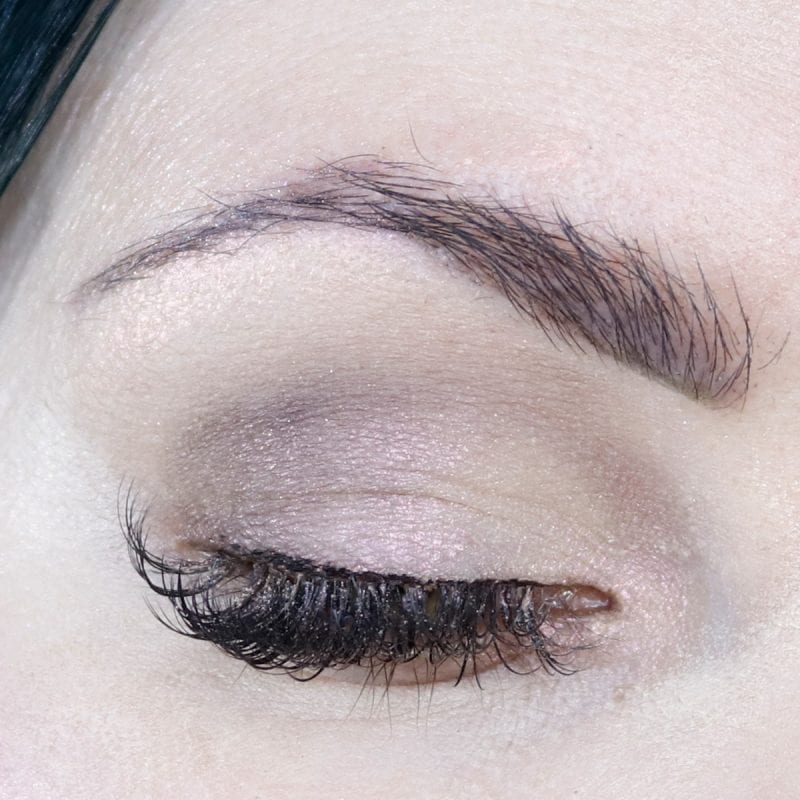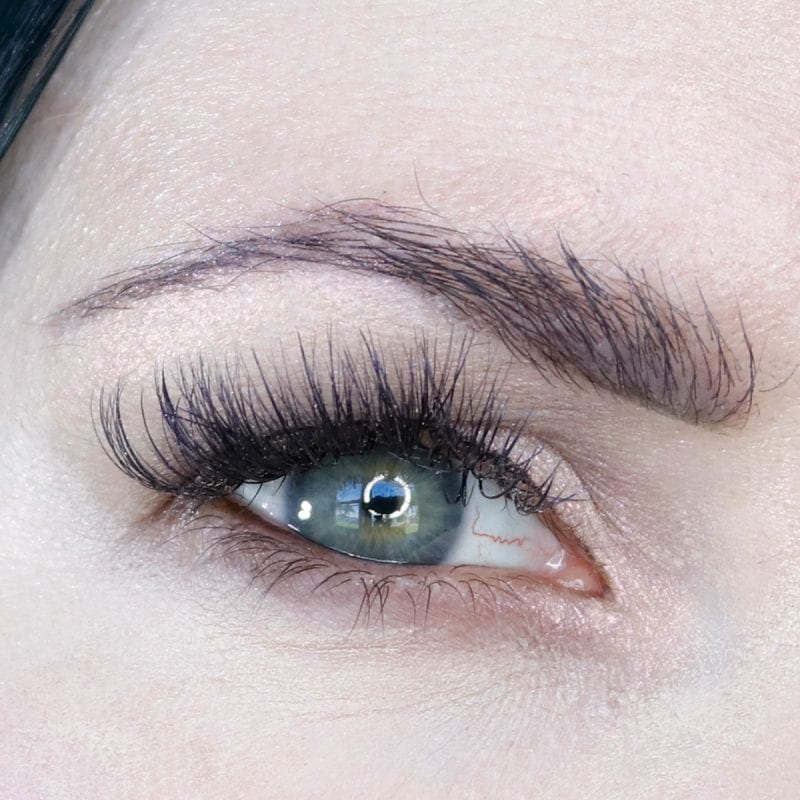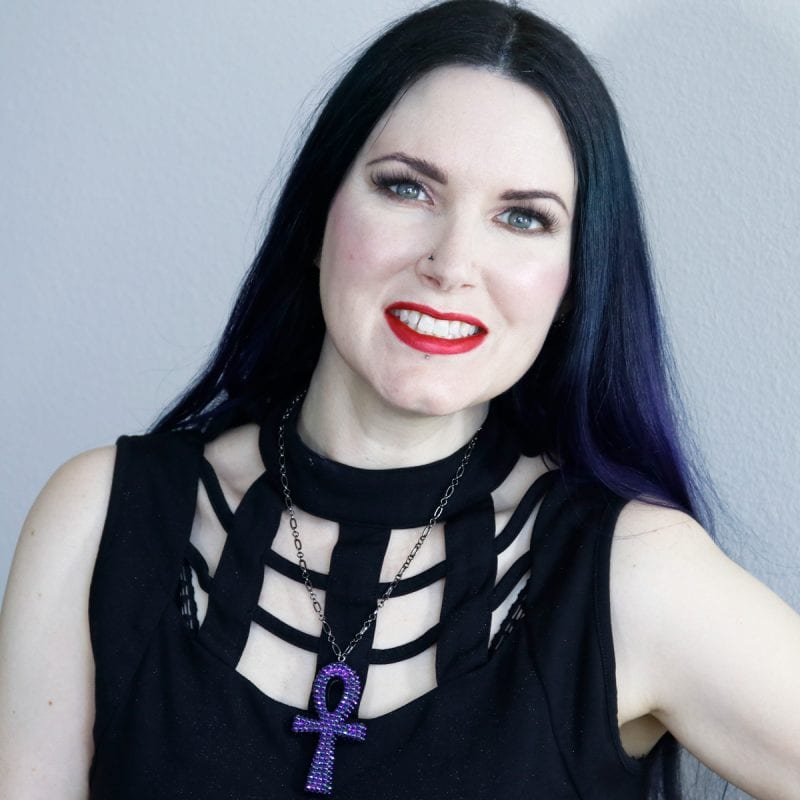 Eyes
Smashbox Under Eye Primer
Urban Decay Original Primer Potion
Cozzette Beauty Powder in C1 (v)
Smashbox x Hood Witch Crystalized Palette
Smashbox Always On Liquid Eyeliner (v)
Face
Smashbox Photo Finish Crystalized Primerizer (v)
Smashbox Studio Skin Hydrating Foundation in .1 (v)
Smashbox Crystalized Primer Water in Aura Shield (v)
Smashbox x Hood Witch Crystalized Palette -- highlight
TheBalm Down Boy -- blush
Lips
Smashbox Liquid Lipstick in Maneater
I love the makeup look that I put together for this video! I filmed a cruelty-free one brand tutorial on it featuring Saucebox x Hood Witch Crystalized collection.
Below I've shared some cruelty-free makeup inspiration with you. I used Melt Smoke Sessions Palette and Saucebox Secret Garden Palette for the looks below.
Melt Smoke Sessions & Saucebox Secret Garden Look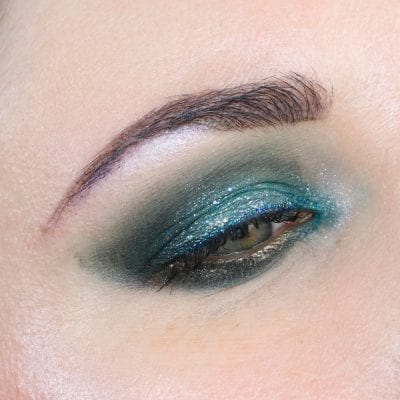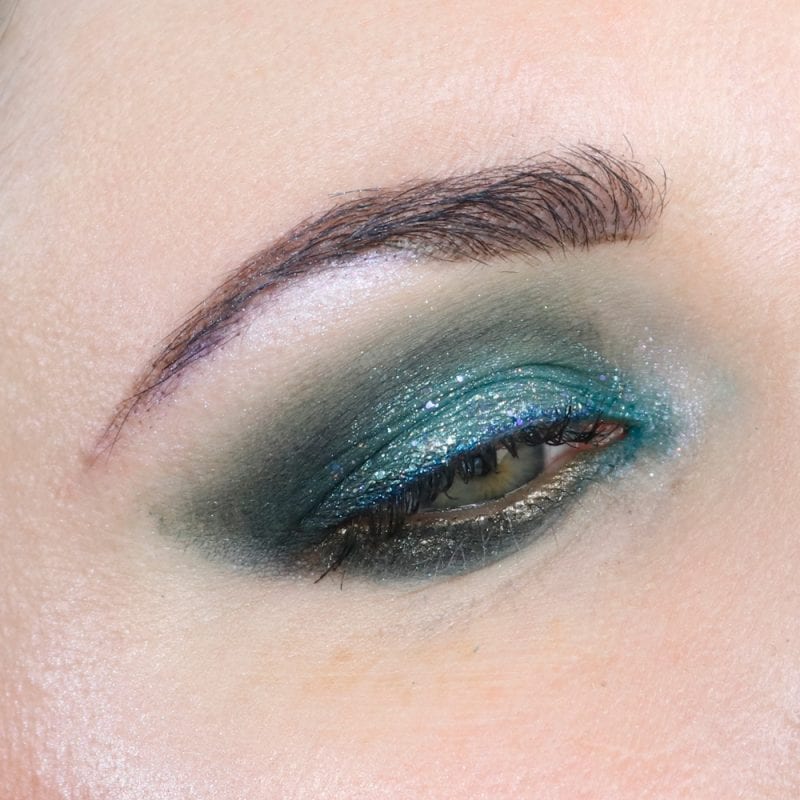 Everyone loved how this look turned out so I was so sad that the sound crapped out on it and I couldn't save it. I used the Melt Cosmetics Smoke Sessions palette with Saucebox Secret Garden palette and Lime Crime Dragon for extra sparkle. See all the details in my Melt Space Queen Look.
Saucebox Secret Garden Purple Look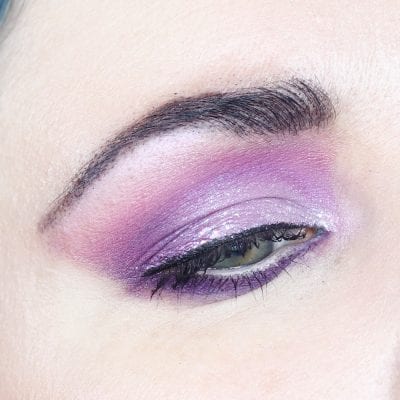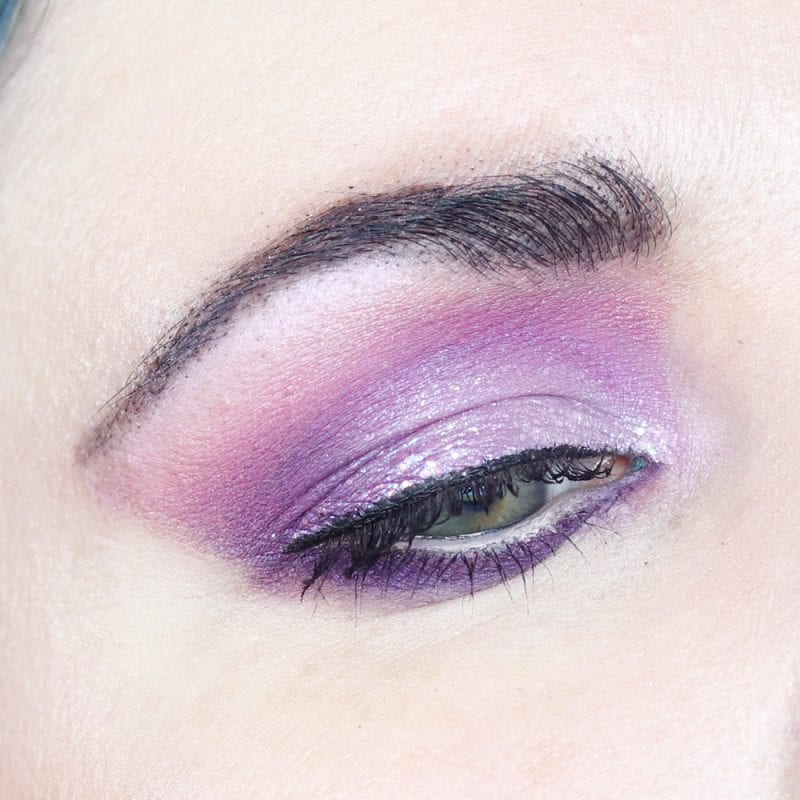 I created this gorgeous Saucebox Secret Garden Purple Tutorial and loved how it turned out.
Melt Smoke Sessions Cool Toned Tutorial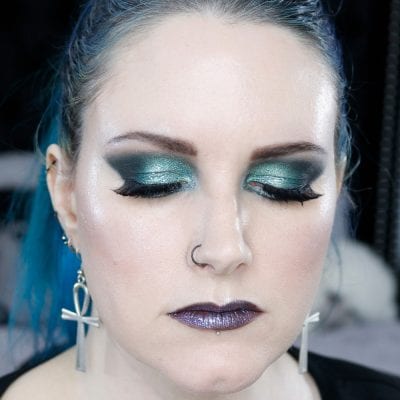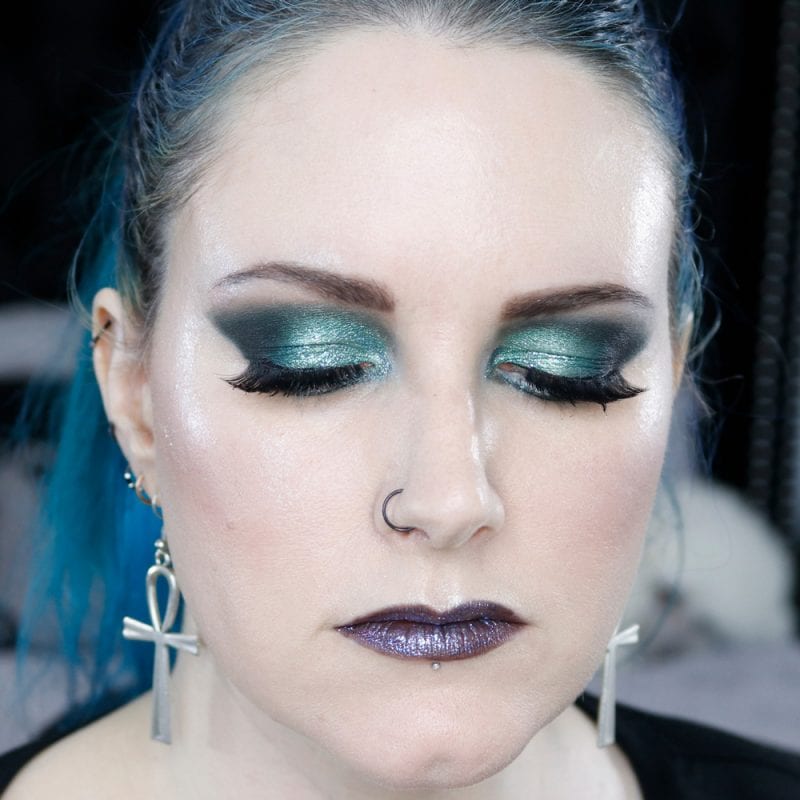 I fell in love with me wearing cool-toned green eyeshadow in my Melt Smoke Sessions Palette Tutorial.
Melt Smoke Sessions Warm Toned Tutorial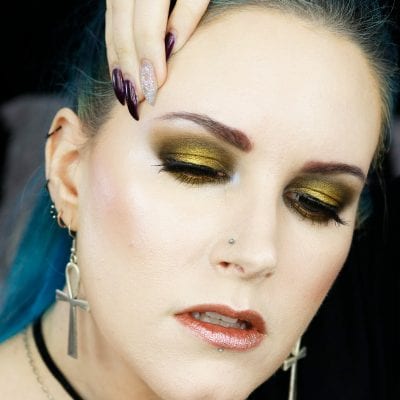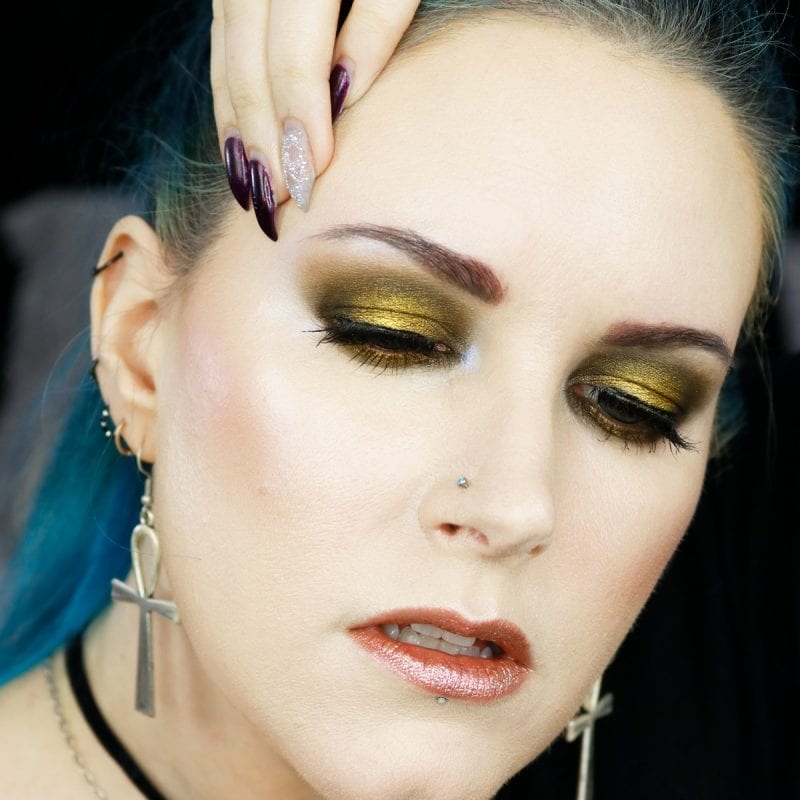 Since I went cool first, I had to go warm next! I love this Melt Smoke Sessions Warm Tutorial.
Love Eyeshadow?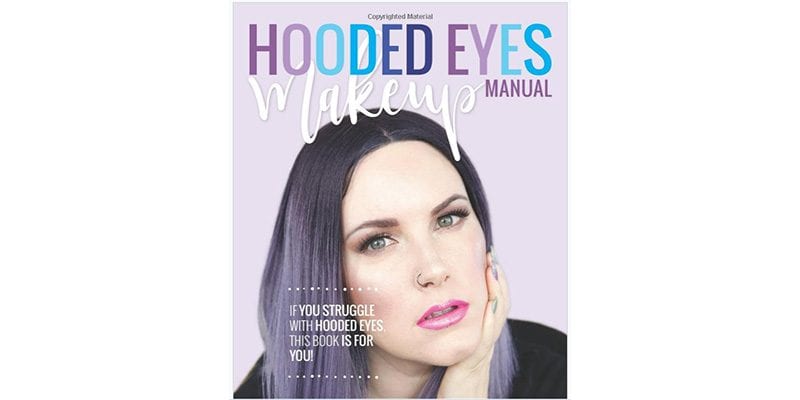 Do you love eyeshadow but don't know where to begin? You need my Hooded Eyes Makeup Manual! In it you will find a brush guide, all of the tips and tricks I've learned over the past decade, troubleshooting, and tutorials. Best of all, you'll see real results on real people, unfiltered. And I included a generic color guide with all of the tutorials, so you can shop your makeup stash instead of buying new makeup.
Last Updated on